Who Makes WEWE Faucets – Are WEWE Faucets Good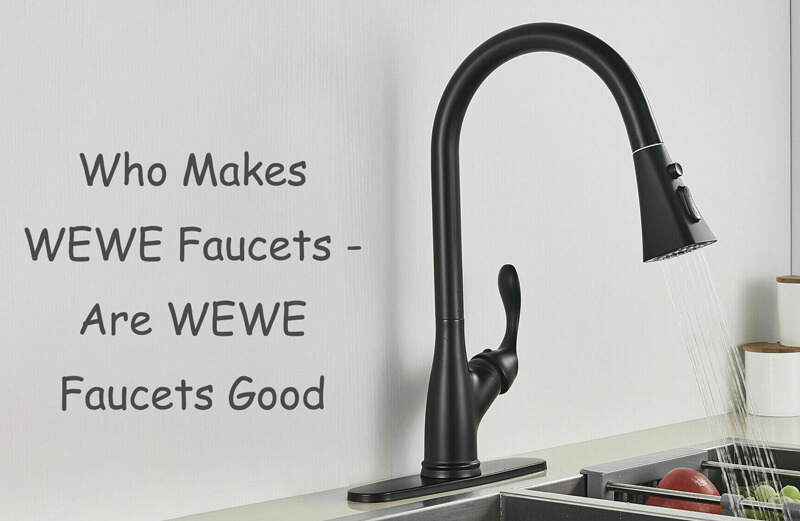 In the low-end faucet market in North America, WEWE faucets are always one of the choices of most families. With unparalleled price-performance ratio and good reputation, WEWE's faucets are installed in many kitchens in North America. So, do you really know about WEWE? Who makes wewe faucets? Where are WEWE faucets made? Are WEWE faucets made in China? Are WEWE faucet good? In this post, we will walk you through WEWE faucets and introduct WEWE from various aspects.
A brief introduction of WEWE faucets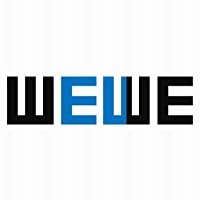 Established in the 1990s, WEWE has focused on the sanitary ware industry for more than 20 years. In these two decades, WEWE has been committed to bringing low-cost but high-quality faucets to users. Its products include kitchen faucets, bathroom faucets, faucet accessories and so on. The positioning of its products is mainly for the low-end market, and sold to North American countries like United States.
One of outstanding advantages of WEWE's faucets is the cost performance. Most of the faucets of Wewe are less than $100, which is very cheap compared to other faucet brands. Although the price is cheap, the quality of WEWE"s faucets has always been well known. In addition, another advantage of WEWE"s faucets is that they are easy to install. In most cases, you can install the faucet yourself according to the instructions without the help of a plumber.
Where are WEWE faucets made – who makes WEWE faucets
Are WEWE faucets made in China? Many people are confused about this question. The answer is yes. Although the WEWE brand is registered in the United States, all WEWE's faucets are manufactured in China. WEWE's factories are mainly located in Jiangmen City, Guangdong Province, China. Everything from design to production is completed in China, and then the products are sold to various states in the United States by sea.
Are WEWE faucet good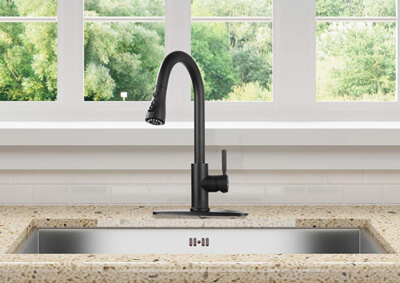 WEWE provides high-quality faucets and excellent warranty service to give you more peace of mind. If budget is your main consideration, then you will find that WEWE faucets are your most suitable choice. For outstanding innovations in hands-free faucets, WEWE will be a good choice because they provide a series of impressive sensor faucets with different technological developments. In terms of styles, WEWE has a variety of beautiful-looking faucets that can add a sense of luxury to any kitchen or bathroom. If you prefer modern and modern design, then Pfister offers a variety of faucets suitable for this style. If you prefer a faucet that is more classic and will not be outdated, then WEWE is also very suitable. All in all, if you want to buy a faucet, WEWE faucet is worthy of your consideration.
Final thoughts on WEWE faucets
There is no doubt that when you plan to buy a faucet for a bathroom or kitchen, WEWE faucets are worth considering. WEWE has a variety of options, and the price is low, and the product quality is also very reasonable. If you don't know where to buy WEWE faucets, you can visit WEWE's website to view all authorized online retailers that sell their products. Or, you can buy WEWE faucets on Amazon, Wayfair, and Walmart.
Best Faucets on Amazon Recommended