Who Makes Forious Faucets – Everything about Forious Faucets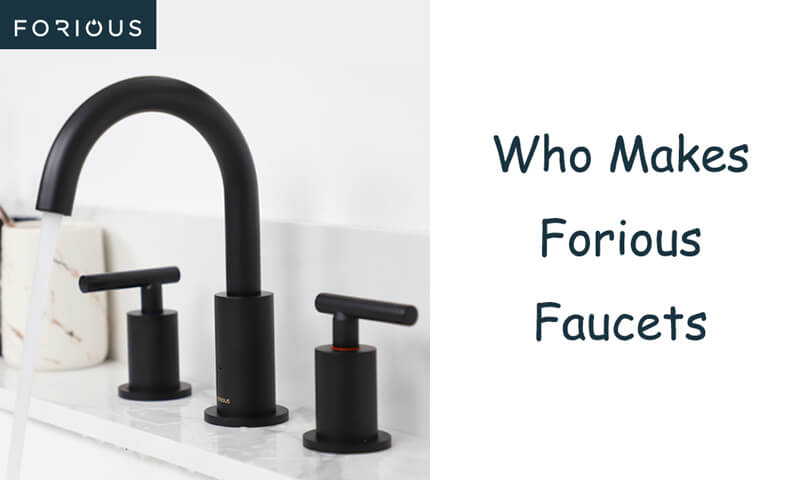 In the field of faucets, Forious doesn't seems to be well-known compared to Moen and Delta. But this does not mean that Forious's faucet is not good. Whereas, Forious has become the choice of many families with its excellent quality and price-performance ratio. However, do you really know about the brand? Who makes Forious faucets? Where are Forious faucets made? If you are curious about Forious faucets, this article is right for you! Let's read this article and take a closer look at the Forious faucet.
Brief introduction of Forious brand

Wenzhou Forious Building Material is the independent foreign trading subsidiary of Zhejiang Lejia Hardware Technology Co.,Ltd., a Chinese factory established in 2003 and specialized in products for bathroom & kitchen. Forious's products range covers faucets including kitchen faucets, bathroom faucets, shower faucets and all kinds of bathroom accessories.
In 2005, Forious began to produce faucets with increasingly reinforced capacity in R&D and partnered with famous supermarkets in America. In 2014, Forious cooperated with the Uzbekistan government and started specialized faucets manufacturing. In 2017, Forious started designing and researching new products under Forious brand based on the cross-border e-commerce platform.
Who makes Forious faucets and where are Forious faucets made
Forious faucets are mainly manufactured in China and Ukraine. Forious's factories are mainly distributed in China, with a small part in Ukraine. Forious has set up multiple assembly lines in Wenzhou, and its factory covers an area of 4,000 square meters. And it employs more than 300 experienced employees, can efficiently design and produce all kinds of faucets and accessories. Its market is mainly for most states in the United States.
Features of Forious faucets
Excellent material selection
Most Forious faucets are made of durable, high-quality stainless steel and other materials, which means they have a longer lifespan. Durable stainless steel provides a maximum flow rate of 1.8 gallons per minute! Forious products undergo various tests before they leave the factory to ensure that they provide the reliability and long life that customers can appreciate.
Convenient installation
Forious faucets are very easy to install. Each package contains 1/2 adapter and easy-to-use mounting hardware, making the installation process a breeze. The CUPC certification ensures that Forious faucets can be used safely at home or in commercial places.
Easy to clean
Forious faucets use multiple layers of brushed nickel to prevent fingerprints and corrosion. The surface of the faucet cannot absorb dirt, so you can wipe it with a cloth for daily cleaning.
Bottom line on Forious faucets
There's no doubt that Forious faucets are worth considering when you are intended to purchase faucets for your bathroom or kitchen. Forious has miscellaneous options but very nice products at a low price. If you have no idea where to buy Forious faucets, you can go to Forious's website to see all authorized online retailers that sell its products. Or, you can buy Forious faucets on Amazon, Wayfair, Walmart.