How to Install A Widespread Bathroom Faucet – Full Guide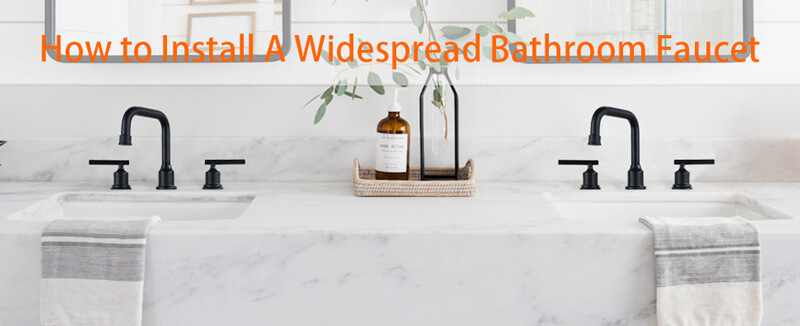 How to install a widespread bathroom faucet? In fact, installing a widespread faucet is similar to installing other faucets, but instead of installing one large faucet, three independent small faucets are installed. The followings will walk you through the details steps of how to installing a widespread bathroom faucet without a plumber.
Tools & Materials that you need
Before installing a widespread bathroom faucet, you need to prepare the following tools an materials.
Adjustable Wrench
Pan(to catch water)
Putty knife or painter's tool
Safety glasses
Step 1: Turn off water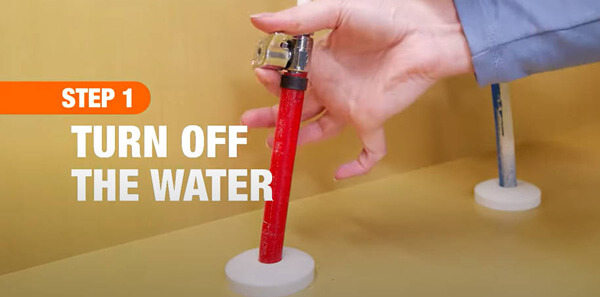 First of all, close the shut-off valve. If there are no shut-off valves, turn off the main water supply. Then open the faucet and drain the residual pressure and water. Note that place a pan to catch the water.
Step 2: Remove old faucet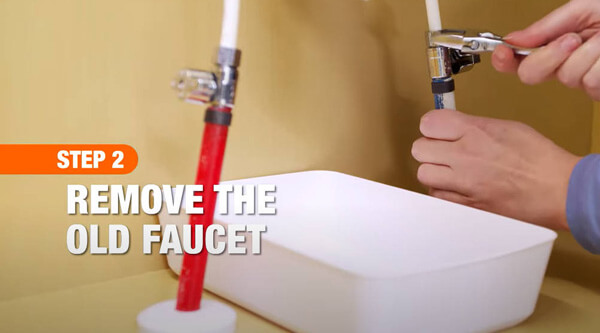 Use an adjustable wrench to loosen and remove the flexible extension from the faucet. Pour the remaining water into the bucket. Next, remove the flexible line from the shut-off valve. Then clean the sealant with putty knife.
Step 3: Install center spout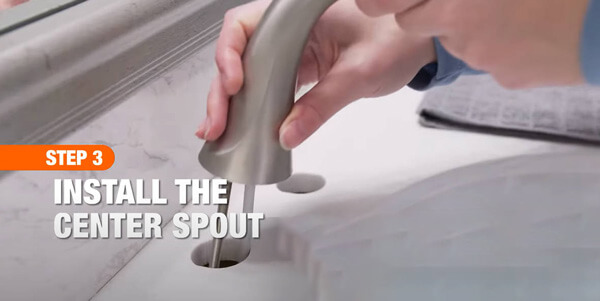 Then you can start installing the new widespread faucet. Place the spout in the middle hole. Tighten the nut to hold it in place. Center the T-shaped tube so that the outlet is roughly parallel to the back wall and aligned with the taps on both sides. Then rotate the spout to face the front
Step 4: Install faucet valves
Place the two valves into the hole on both sides. Then connect the faucet valve lines with adjustable wrench.
Step 5: Connect supply lines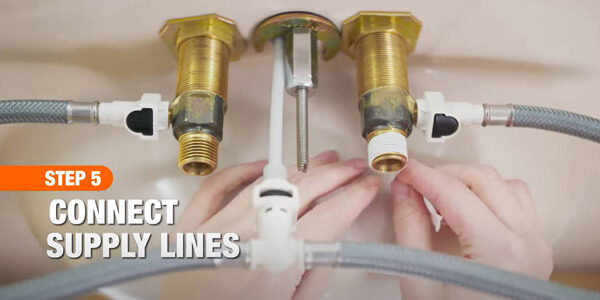 Apply thread sealing tape on the threads of the water supply tail pipe. Then connect the hot and cold water supply to the hot and cold water supply valve. After the entire assembly is completed, connect the faucet handle to the valve. Align the handle with the closed position. Apply a drop of plumber's putty on the base of the faucet handle, connect the handle, and then use a basin wrench to tighten the faucet nut under the sink.
Step 6: Turn On faucet and check for leak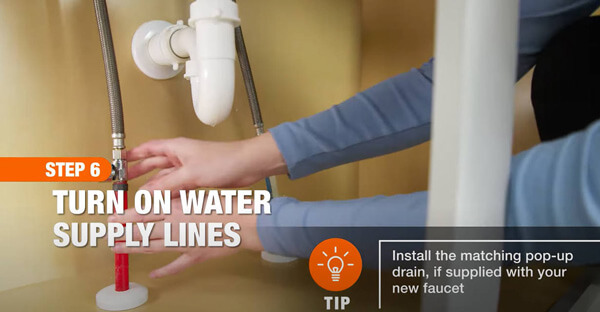 Once you have completed how to install the widely used faucet, turn on the water again at the shut-off valve. Turn on the bathroom sink faucet and let both hot and cold water flow for one minute to check if the faucet leaks or not.
Conclusion on how to install a widespread bathroom faucet
Actually, If you follow the guide above step by step, you can easily learn about how to install a widespread bathroom faucet by yourself. Eventually, you'll find that it is much easier than you think. As household owner, there are lots of plumbing jobs need to do. Most of them are easy to complete if you get a right method.