Where are Moen Faucets Manufactured – About Moen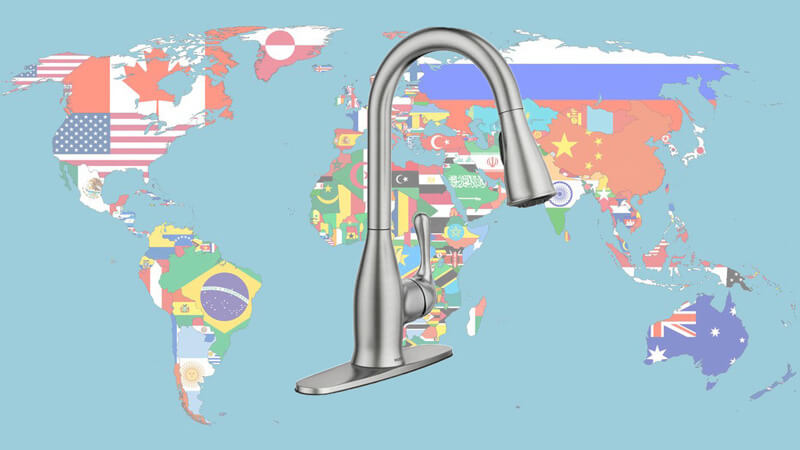 As one of the leading faucet manufacturers in the market, Moen is well-known for its kitchen and bathroom faucets and has won many awards for its high-quality products around the world. But many People have little understanding on Moen such as where are Moen faucets manufactured, are Moen faucets made in USA or China… Read on this article and let's take a closer look at Moen faucets.
Moen Brief Introduction
As one of the leading manufacturers in the United States, Moen has established itself as a market leader. Moen is located in North America and produces high-quality kitchen products. Founded in 1937, Moen is subordinate to Moen company and has obtained the certification of IAPMO group. IAPMO group is an organization focusing on kitchen product research and testing. This certification means that Moen products do not contain lead. In addition, its products do not contain other harmful chemicals / substances. More importantly, their products are legalized in Canada.
Moen has won various excellence awards from many organizations. With motionsense™, Magnetix and power clean™ and other technologies, customers can rely on them to obtain excellent kitchen faucets. These technologies make life easy and comfortable. More importantly, the invention of motionsense technology makes it possible to produce a smoother and easier to operate non-contact faucet. Morn adopted innovative methods in all its product designs – which won many international awards at that time. For example, they were the finalists of HD award, the most trusted faucet manufacturing brand in the United States in 2008. They have an incredible customer service desk. More importantly, they provide a limited warranty for kitchen faucets. Therefore, if you are looking for American brand faucets, make Moen your first choice. They produce the best pull-down kitchen faucets.
Where are Moen Faucets Manufactured
Usually, many internationally renowned faucet brands use ODM and OEM outsourcing to produce low-end faucets in developing countries, while high-end faucets are produced by themselves. Most of these faucet brands choose to produce faucets in China. So many people have the illusion that Moen faucets are made in China. Actually, Moen shifts some manufacturing overseas like China, Malaysia, and India, but this part only takes up a very small share. it maintains three plants in the U.S. at New Bern and Sanford, North Carolina and Pine Grove, Pennsylvania and employs thousands of American workers. Most Moen faucets are made or at least assembled in the U.S. What you don't need to worry about is that the quality and materials of the Moen faucet produced in China or the United States are guaranteed.
Bottom Line
No matter made in China or USA, Moen is dedicated to designing and delivering beautiful bathroom and kitchen faucets that last a lifetime. If you are interested in Moen faucets and want to know more about Moen, read on this post: Who Owns Moen Co – Everything about Moen Faucet.