Best Faucet Brands in 2023 for Bathroom & Kitchen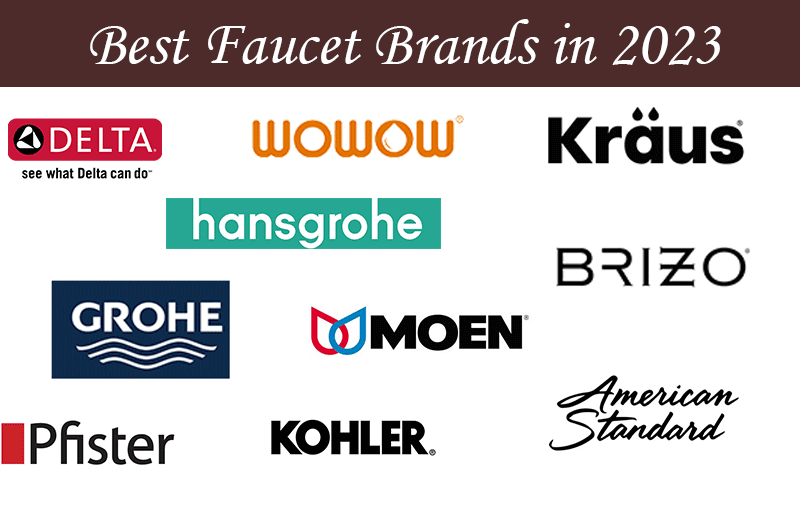 In addition to finishes, material, style, brand of faucet is also one of important factors you need to consider when choosing a kitchen or bathroom faucet. However, there are countless faucet brands all over the world. Most faucet brands have a long history of producing quality, innovative and affordable faucets in a variety of styles to complement any kitchen remodel or bathroom. In order to let everyone know more about faucet brands, we have spent a lot of time and energy researching faucet brands on the market. In this article, we have summarized and listed the 10 best faucet brands for bathroom and kitchen in 2023 according to different needs, budgets and aesthetics.
Here's the list of 10 best faucets brands of 2023 (in no particular order).
Delta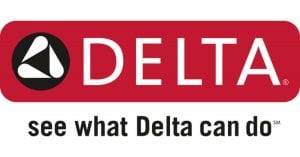 Another big fish in the faucet industry is Delta Faucet. You will be surprised to see their amazing designs. In addition, they have also developed some cool technologies such as Touch2O®, MagnaTite® Docking and H2Okinetic®. Delta is one of the oldest modern faucet manufacturers. Even after nearly 70 years of production, they still have many related products. Established in the early 1950s, founder Alex Monnogian reimagined the single-handle disposable faucet and pushed the new design to the forefront of the market.
In the business area, Delta Faucet is still one of the best companies. Chances are, you have either used one of their products at home, or used a sink, bathtub or shower with one of their impressive appliances. As one of the best bathroom faucet brands, their products are found in homes and businesses all over the world.
Kraus

Kraus is another company that is very focused on functionality, but they will not miss style. They provide commercial kitchen faucets that are still stylish and modern. Their bathroom faucet series shows a lot of variety, with more traditional basin faucets and many other styles of modern waterfall faucets. Most importantly, the price of Kraus faucets is very affordable compared to many other faucet brands.
This brand is unique because it offers different kitchen faucet designs. It mainly provides non-traditional faucets, which are not common in other brands. Regarding the Kraus kitchen faucet, the first and most important point is that you can spend less money to buy good quality products. Installation is another advantage you expect from any kitchen faucet. Kraus guarantees a simple installation process, so you don't need to spend too much on installation. With a reasonable budget, design and reliability, this is indeed a good choice.
Moen

Moen has received the highest unanimous rating in almost all of its faucet models and series. It is one of the largest and most influential faucet brands. Moen is a popular choice for many homeowners who want quality but don't want to spend too much money. Their product line ranges from high-end faucets with designer accessories to affordable options for any kitchen.
Moen faucets are made of the highest quality materials. They are available in a variety of colors, shapes and designs to suit your preferences. Moen also provides a lifetime warranty to ensure that your product will not drip, leak or surface defects while you own the product!
Grohe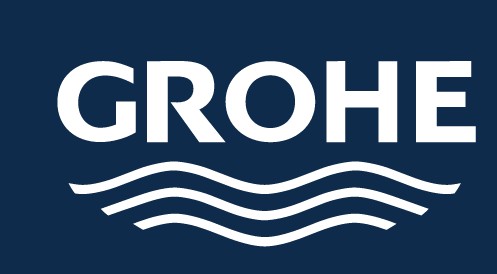 Grohe was founded in Germany in 1911, and was renamed Grohe after it was acquired by Friedrich Grohe in 1936. Grohe products provide a series of kitchen faucets, from affordable models to high-tech and expensive options, representing a variety of kitchen faucet alternatives. Intelligent control functions include buttons for switch functions and hands-free use. In addition, the rotary valve can adjust the water flow from the water-saving EcoJoy mode to the full flow. The internal ceramic valve ensures a drip-free function.
Grohe faucets are available in a variety of styles, designed to meet individual needs. This means that only the best materials are used when making the faucet. Grohe's modern and elegant design complements many kitchen decorations. They are available in eight matte or shiny finishes, including oil polished bronze, star chrome plating, polished nickel and more.
Kohler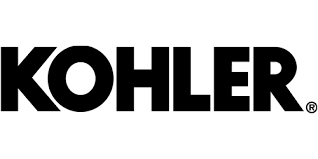 The Kohler brand was founded in 1873 by John Michael Kohler. The selection range of Kohler kitchen faucets showcases traditional and contemporary designs, featuring high arcs and swivel spouts for filling pots or cleaning large items at the kitchen sink. Choices include single-hole models with pull-down and pull-out spray heads as well as two-hole and three-hole mounting options. Long-lasting ceramic disc valve ensures drip-free operation.
Kohler technology includes the DockNetik system, which uses magnetic force to secure the spray head to the spout when not in use. Additionally, the berry soft and swee spray functions allow the user to adjust the water flow from a fine mist to a powerful stream to remove grease and grime.
Brizo

Many people don't think Brizo is one of the leading brands to gain market share. In fact, Brizo enjoys high quality among its competitors and offers the most advanced kitchen faucet designs. Some of its popular faucet innovations will be electronic valve technology, smart touch and voice IQ. In addition to the single-handle pull-out kitchen faucet, every series and design adopts a variant of the high-curved gooseneck faucet.
The quality of Brizo kitchen faucets is beyond doubt. This is a brand that combines traditional features and modern appearance, creating a unique experience once installed. If your potential customers like the appearance and convenience of modern gooseneck designs, then Brizo must be the top brand choice to offer.
Pfister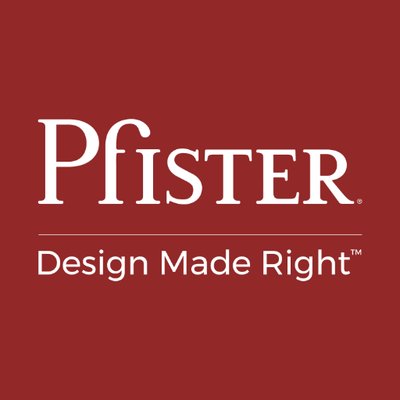 Pfister was founded in Los Angeles in 1910 by Emil Price and William Pfister. Pfister is an innovative faucet company with continuous attention to design details to create elegant and functional faucets. Over the years, Pfister has continued to grow, introducing more affordable, easy-to-install models. Some of the designs are stunning, and the sprayers pack a punch.
Be aware that longer sprayers take up more space under the sink, which can cause splashing issues when the faucet is high up. Some customers have reported difficulty obtaining replacement parts and handling customer service.
WOWOW

Compared with the above faucet brands, WOWOW seems to be unknown, but WOWOW is one of the faucet brands that is definitely worthy of consideration and praise. WOWOW has been established for less than 10 years, but it is a growing, reliable and innovative sanitary ware manufacturer. WOWOW's faucets have innovative features and stunning designs and finishes. All their faucets are made of top raw materials and decorated with an elegant modern feel. In addition, WOWOW is taking the route of small profits but quick turnover, so the prices of their faucets are generally lower. Compare them with other manufacturers. If you are looking for a cost-effective faucet, WOWOW faucet is the way to go!
American Standard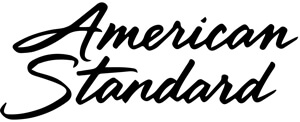 American Standard was established in 1875, merged with Standard Sanitary Ware Manufacturing Company (SSMC), and became the largest manufacturer of sanitary equipment in 1929. For more than 140 years, American Standard has produced high-quality kitchen and bathroom fixtures. American Standard makes sustainability a top priority and is committed to innovation, hygiene and wellness. In practice, the company takes steps to reduce its environmental impact.
American Standard innovations include selectronic technology, which allows the user to turn the water on and off with a wave of the hand. The SelectFlo function provides four different spray functions, while the Re-trax system facilitates smooth operation when pulling or retracting the spray head. Ergonomic faucet design meets Americans with Disabilities Act (ADA) standards for installation in accessible kitchens.
Hansgrohe

Hansgrohe was founded by Hansgrohe in Germany in 1901 and is one of the world's leading manufacturers of sanitary fittings. Hansgrohe is committed to customizing the bathroom design with modern faucets that focus on ergonomic comfort and luxurious beauty. Hansgrohe kitchen mixer taps are made of high-quality materials, such as solid brass and stainless steel. It also uses advanced technology to improve user convenience. Their EcoSmart technology series stand out from the competition and help greatly reduce the waste of household water and kitchen energy consumption.
Hansgrohe faucets are very modern in style and function. In terms of design, Hansgrohe faucets embody minimalist lines and curves in shiny polished chrome. In terms of functionality, Hansgrohe faucets are ergonomic and efficient faucets. Some of their faucets and shower heads can even be controlled by pressing a button, which makes them accessible to customers with disabilities and/or mobility impairments.
Last word on best faucet brands in 2023
The above is 10 best faucet brands for bathroom and kitchen in 2023. The above reviews are based on a large number of researches and surveys, which are objective and true. If you have different ideas and opinions, feel free to contact us and write down your view on best faucet brands in 2023.