Who Makes Brizo Faucets – Are Brizo Faucets Good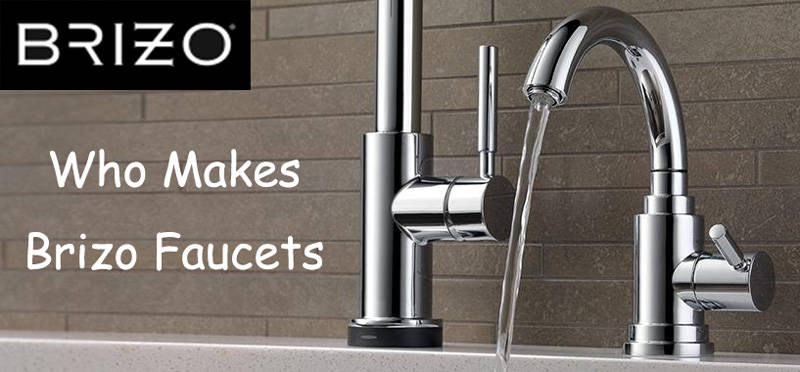 Brizo is a luxury fittings brand and creates high-end collections for the kitchen, bath and shower that are constantly pushing the limits on design, craftsmanship and innovation. However, do you really know about this brand? Who makes Brido faucets? Where are Brizo faucets made? Are Brizo faucets good? if you are curious about Brizo faucets, this post is right for you! Let's read on this post and take a closer look at Brizo faucets and choose a suitable one for your home.
A brief introduction fo Brizo

Brizo is a luxury fittings brand that focuses on aesthetics. Most of their products are modern in style, with stylish and modern designs, which complement most modern kitchens.
The best thing about the brand is that despite such high-end design and modern features, their product prices are not as high as you think. The quality and features they provide are the same as you would expect from some of the most expensive brands on the market, but the prices are still much lower than them!
However, Brizo is not an entry-level brand by any means, and many of their faucets may be a bit expensive. But it is also important to remember that every product made by Brizo is of top quality, designed to add elegance and sophistication to your kitchen.
Who makes Brizo faucets – Is Brizo made by Delta
Is Brizo made by Delta? Brizo's parent company is the Delta Faucet Company, Delta is completely owned by Masco Corporation, a world leader in manufacturing home improvement items and building products.
Masco founded Delta in 1954 and began with the single-handle faucet. This product introduced Delta into the industry, and it soon became a household name all across the US. Today, Delta is a leader in innovation and design, and manufacturers a wide range of both residential and commercial products. They offer an extensive line of faucets and flush valves. One of Delta's brands is Brizo.
Where are Brizo faucets made – are Brizo faucets good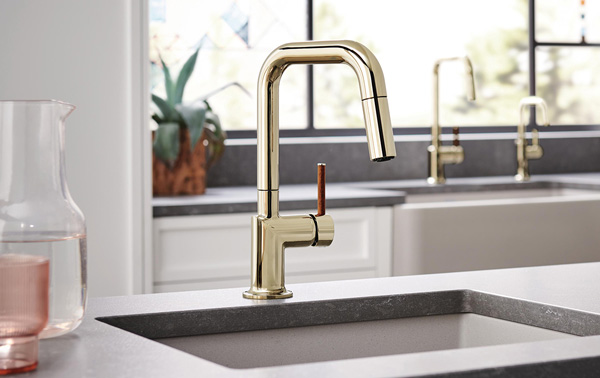 Most Brizo faucets are assembled and finished at Brizo's highly automated assembly plant in Jackson, Tennessee. Some of the components used in the faucets are also made in Jackson, and at Delta's plant in Greensburg, Indiana. But, some are also imported from Asian countries like China and Chinese Taiwan. Rumors have been circulating over the years that more and more brizo faucets are fully assembled, completed and packaged from Asian suppliers.
A modern kitchen demands a high-quality beverage faucet, and Brizo once more raises the bar with its Traditional and European-style offerings. Where quality is concerned, none beat Brizo, and where style is concerned, Brizo's beverage faucets will accommodate any kitchen's aesthetic requirements. Whether the look you need is "classical or contemporary," Brizo has you covered. Available in their hardy Brilliance finishes, as well as chrome, Venetian bronze and stainless finishes, you're bound to find the exact style and color you need to allow the faucet to blend seamlessly with its surroundings.
Final thoughts on Brizo faucets
If you are looking for a luxury kitchen faucet with high tech features, Brizo is one of the most advanced and high-quality brands. Although some of their products may be a bit expensive, the overall quality you get is totally worth the cost! If you have no idea where to buy Brizo faucets, you can go to Brizo's website to see all authorized online retailers that sell its products. Or, you can buy genuine Brizo faucets on Amazon, Wayfair, Walmart and Houzz. Don't hesitate to choose a Brizo faucet for your bathroom or kitchen.