Who Makes Hangsgrohe Faucets – Is Hansgrohe Worth The Money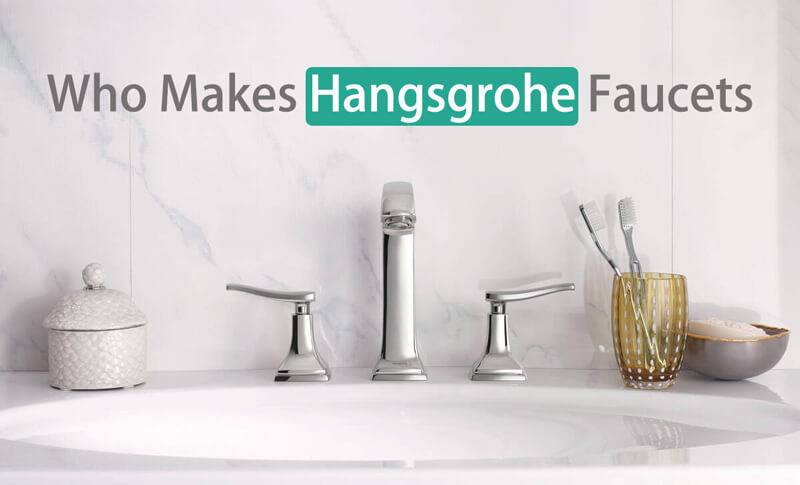 Hansgrohe is one of the world-leading faucet manufacturers. They are renowned for their durable fixtures with minimalist and elegant designs. In the following article, we take a closer look at this brand and introduces it to you in various aspects like who makes Hansgrohe faucets, where are Hansgrohe faucets made, is Hansgrohe worth the money, etc.
About Handsgrohe

Hansgrohe was founded in 1901 by the furniture pioneer Grohe, from which the brand got its name. In 1928, this company produced hand showers that the public could afford. They also introduced the first wall-mounted shower to the market in 1953. The rain shower in 2003 changed the rules of the game.
Because Mr.Grohe is a pioneer in bathroom equipment, this has been the main focus of this now global brand for more than a century. Their expansion in the field of kitchen faucets maintains the same quality assurance that the manufacturer has always had. Hansgrohe is famous for its innovative and impeccable hand shower. It is the oldest, largest, and possibly the best handheld shower company in the world. In addition, Hansgrohe also produces excellent, high-quality and stylish faucet series.
Who makes Hansgrohe faucets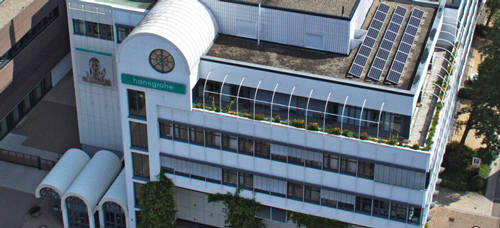 Who makes Hansgrohe faucets and where are Hansgrohe faucets manufactured? Hansgrohe is a German faucet company that belongs to Masco. This American company also owns several American faucet brands including Delta Faucet. It sells two series of faucets: its luxury brands Axor and Hansgrohe are still mainly made in Germany, while its high-end brand Hansgrohe is still assembled in Germany, but increasingly Many finished faucets and almost all faucet components are supplied by Hansgrohe from China to the Shanghai branch.
Hansgrohe owns six factories in Germany, including a dedicated faucet assembly plant in Offenburg. It also manufactures bathtubs, whirlpools, and shower cabins in Westknollendam, Netherlands; and showers in Wasselonne, France. Its largest and newest faucet factory, however, is in Shanghai where it makes faucets primarily for the China market, in which Hansgrohe is a major player in the luxury faucet segment. China is Hansgrohe's largest market after its home market in Germany. At present, most of the Hansgrohe faucets imported from Germany are assembled in Offenburg, which exceeds the number of faucets assembled in the United States. Therefore, Hansgrohe faucets are mainly from Germany.
Are Hansgrohe faucets good in quality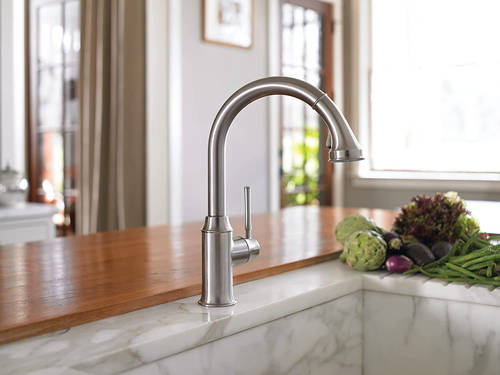 Are Hansgrohe faucets good in quality and is Hansgrohe worth the money? The reason why Hansgrohe faucets stand out among many faucet brands is largely due to its quality assurance and good price/performance ratio. Hansgrohe promotes four quality levels for every faucet they produce.
Product quality. Hansgrohe kitchen mixer taps must be sustainable, sturdy and reliable. They should be easy to use, but have clever features. Installation should be as simple as possible. When consumers use their new faucet for the first time, there should be a comprehensive sense of true value.
Design quality. Although Hansgrohe is not as fashionable as some other faucet manufacturers, they still strive to produce faucets that look as good as they are today in 10 years. The quality of the design should go beyond the appearance, including the components, features and parts of the faucet.
Manufacturing quality. Only the best materials are used to manufacture Hansgrohe kitchen mixer taps. "Best" is defined as a product that effectively utilizes resources, protects the environment, and provides safe working conditions.
Service quality. Consumers' experience of faucets will not end with sales or professional installation. This is an ongoing relationship that Hansgrohe actively maintains.
Closing thoughts on Hansgrohe faucets
Hansgrohe is renowned worldwide for its products. People appreciate their kitchen and bathroom fixtures because they're innovative, they have great designs, and they're durable. If you are intended to pruchase a new faucet for your kitchen or bathroom, Hansgrohe faucets are the way to go! If you have no idea where to buy Hansgrohe faucets, you can go to Hansgrohe's website to see all authorized online retailers that sell its products. Or, you can buy Hansgrohe faucets on Amazon, Wayfair, Walmart.