Who Makes BWE Faucets – Are BWE Faucets Any Good | WOWOW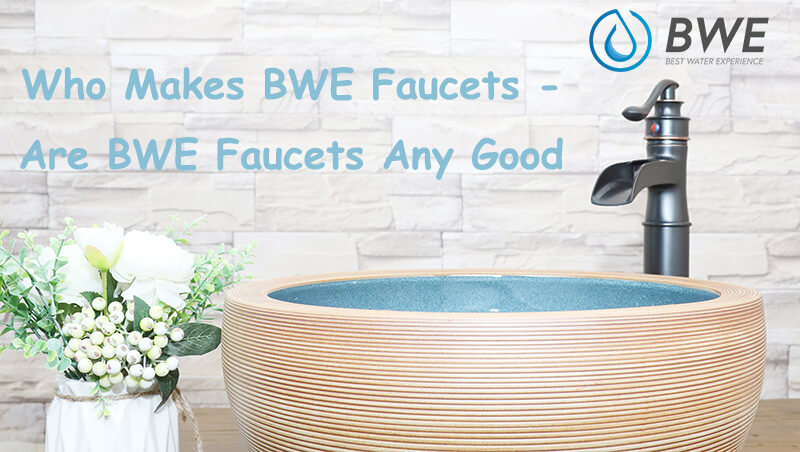 As one of popular faucet manufacturers, BWE provides a great selection of kitchen and bathroom faucets that sell well around the world. I believe that we all have common questions: Who makes BWE faucets? Are BWE faucets any good? Where are BWE faucets made? If do, read on this post. You will get the answers to all of these questions through this post.
Who makes BWE faucets – Company profile

BWE (Best Water Experience) is the brand name of Wenzhou Yutong Technology Co., Ltd. which was established in 2010.  A few years later, the Chinese company became popular for producing kitchen and bathtub faucets, shower heads and bathroom accessories. Now, BWE is one of the famous manufacturers of faucets, bathtub fillers and bathroom accessories. However, various types of faucets are the company's main products.BWE faucets are popular in many countries of the world. The main reason for the rapid expansion is its unique price point. Surprisingly, everyone will be attracted immediately!
In laboratory tests, it was found that most BWE faucets meet the safety standards for North American drinking water faucet installation. BWE has obtained huge income from North America. In addition, Wenzhou Yutong Technology Co., Ltd. has passed the certification of the International Association of Pipeline and Machinery Officials (IAPMO). For this, we can do business all over the world.
Are BWE faucets any good – Features of BWE faucets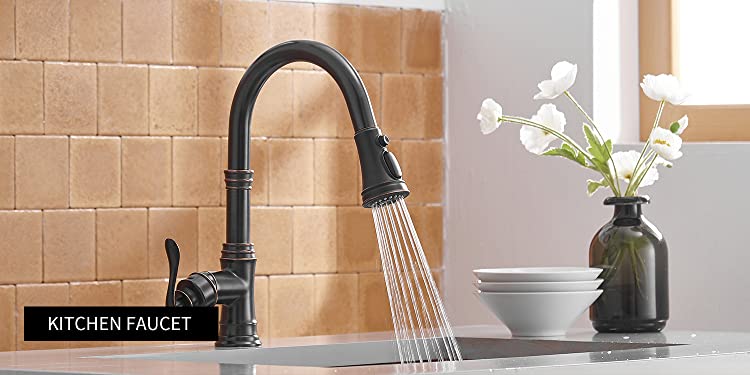 There is no doubt that there must be a reason why BWE faucets are popular around the world. Are BWE faucets any good? Here are the features of BWE faucets.
Reasonable price
When choosing a faucet, the first thing we think of is its price. Generally speaking, the higher the price, the better the quality. Few people can buy a good-quality and beautiful faucet for less than $200. Delta faucets, Moen, Kingst and other brands of faucets are indeed of good quality, but they sell for more than US$300-400. However, most BWE faucets cost less than $100. Although the price is low, the quality is guaranteed. This is a very rare and cost-effective faucet!
High quality
Most of the BWE faucets are strongly built and are made of Bronze, Brass, and copper, which ensures the lifespan of faucet. Besides, BWE ensures the quality of the faucets with a four-layer quality control process including polishing inspection, tolerance Inspection, raw material inspection, electroplating inspection. With consideration of its affordable price, BWE faucets are good enough.
Unique design
The design inspiration of BWE faucets comes from the shape of Natural Waterfall,International Chess,Aladdin's Lamp,Kerosene Lamp,Roman Column,etc.Therefore, BWE faucets are 100% original design from the handle to the base. With a leavening of enough contemporary designs to suit just about any decor preference from Victorian to urban chic. Many of the traditional pump-spout faucets have the feel of Art Nouveau design from fin de siècle France.
Where are bwe faucets made & where to buy
The BWE faucet is produced in Wenzhou in the southeast of Zhejiang Province, China. All BWE products are produced in the factory of Wenzhou Yutong Technology Co., Ltd., and all products are supplied all over the world.
BWE does not accept orders or sell products through its own website. There is no BWE physical store in the United States. BWE mainly operates all of its businesses in China and only sells products through e-commerce sites hosting third-party sellers, such as Amazon, Home Depot, and Walmart. So, if you are interested in BWE faucets, you can purchase them on the third-party  e-commerce sites.
Bottom line – Everything about BWE faucets
BWE are dedicated to providing innovative and high quality waterfall faucet since foundation. If you prefer a cost effective kitchen or bathroom faucet, BWE faucet is a pretty good choice.