The Black Bathroom Faucets are Elegant And Beautiful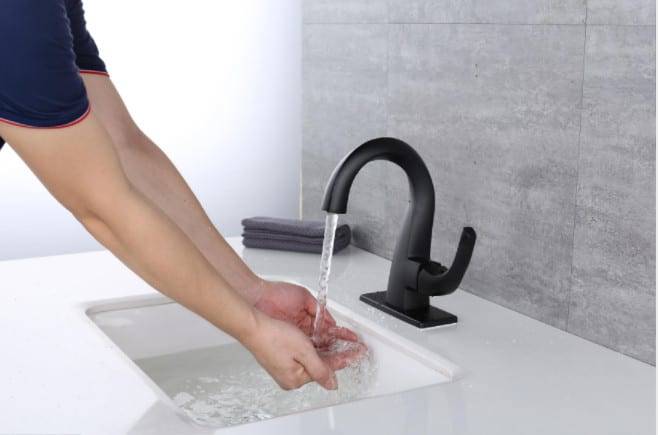 The black faucet from the wowow lacquer collection has an elegance not found in this typical faucet, its pure black, soft sheen and delicate surface add lasting charm to its beauty, plus the safe care of eco-friendly non-toxic rubber pads and "lead" free pegs, pure black, soft sheen, the rare personalized black bathroom faucet can be matched with any floor and wall tile, allowing us to truly enjoy in our home! to the comfort of your life.
The painting process includes the following processes: pre-treatment, drying, primer application, baking, topcoating, painting, inspection and packaging. Pre-treatment is to get a good coating because the above stampings have grease, oxidized rust, dust and corrosion on the surface during manufacturing, processing, handling and storage, which if not removed will directly affect the performance and appearance of the coating film, so pre-treatment has a very important place in the coating process.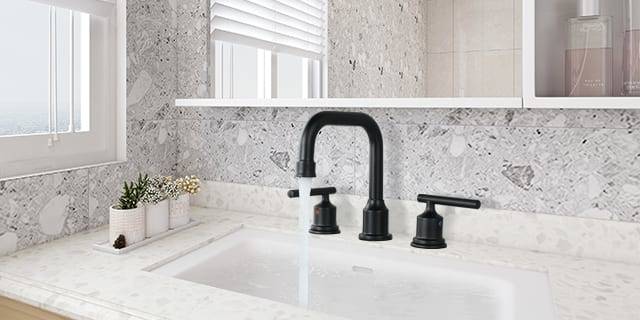 Drying in baking is the drying of moisture in preparation for painting. The unpainted piece is then visually inspected before coming back on line. Since a large percentage of these are painted imperfections, they are checked to see if they can be painted directly or to remove the old paint. This is followed by sanding, hanging and dust blowing.
Then there is manual spraying, which is the pre-spraying of lower potential areas (e.g. shadow areas, depressions, etc.) before automatic spraying, which is an option when automatic spraying equipment is not available, and is inefficient, limited in capacity, unstable, high rate of defects, and uneven film thickness.
After manual spraying, Disks will spray paint again and then bake at a lower temperature (such as 80-150℃) to make the solvent partially evaporate and the wet paint film smooth; then bake at a higher temperature (such as 180-185℃) to make the paint film dry. Finally, check the finished product and hang down the package.
more:kitchen faucet cheap