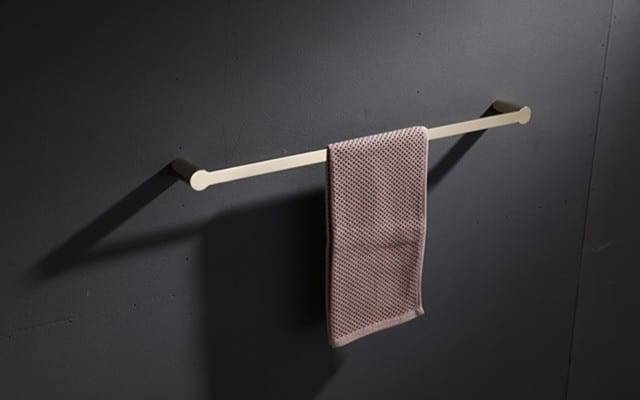 As a bathroom accessory in the bathroom, bathroom pegs are often overlooked. How can we attract people's attention? What about enhancing the style of the entire bathroom? Then only through sophisticated design and chic creativity can you gain favor! The simple line design is different from the popular round tube.
Designers have replaced it with another design for a natural, clean and smooth look. The simple and bright wall-mounted vanity mirror design is suitable for different styles of bathrooms. The beautifully shaped vintage candlestick style is a perfect example of classic luxury design.
Towel rack as a common product in the home, you can easily dry towels and store things. So how do you install a towel rack? Let's take a look with the editor below.
1. Towel rack (including towel ring, towel rod, towel rack, etc.) installation size (height) general requirements are as follows. The first point: the towel ring is 900-1400mm high from the ground; the second point: the towel bar is 1100-1200mm high from the ground; (double pole towel rack: can be installed in the middle of the bathroom on the empty wall.
When installed separately, the distance from the floor is about 1.5 meters. Single bar towel rack: can be installed in the center of the bathroom on the empty wall, about meters from the ground; third point: towel rack installed in the bathtub above, generally opposite to the faucet, 1600mm from the ground.
2. The Towel rack can be installed with plastic expansion tube and copper screws. One has a small winding surface and is easy to operate; the other has no rust and is easy to maintain.
3. The color of the towel rack should match the color of the faucet and mirror (such as a round mirror). For example, if the decoration on the faucet is silver and white, the towel rack should also be silver and white, or without a border at all, but not with a gold border.
4. Before installation, you can use one hand to squeeze one end of the towel rack and rub it from one end to the other.5. The quality will feel like some small imperfections, or even paint chipping. These defects are difficult to spot with the naked eye. Also note the quality of the plating and coating on each shelf base. The angle of view and the line of incident light is about 70°. It is easier to spot if there are defects.
5. To install, drill a hole in the wall with a drill, place the expansion screws in, and tighten the screws with a knife. In addition, it is worth noting that, in the installation, each base of the fixing point is generally equipped with Supporting screws, screws can not slip teeth, rotten teeth, or difficult to fix, you can use a small screwdriver to try, good quality before buying.