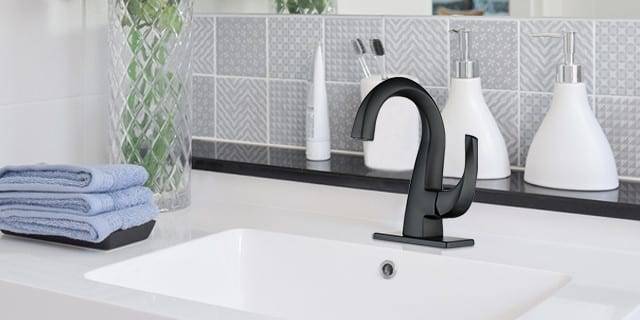 Classification of sink drains
1. Pressure drainpipe
Although ram drains look better, ram drains are more likely to stick to some dirt and require the entire drain to be unscrewed for a thorough cleaning, which can be slightly more complicated to operate and not very convenient to use. If the drainer is unscrewed and then reinstalled, it may be loose and not secure.
2. Flip-down drains
Flap drains can be rotated at will to allow water to leak out of the basin. When the flip-flop drainer is used for a long time, the airtightness will decrease, resulting in the inability to hold water in the basin. Or there is no rotation; flipper type drainer has a simple structure, easy to clean and easy to replace.
3. Leak-type drains
Drain-type drains are also relatively simple in construction, similar to kitchen sinks. The disassembly and installation process for drain-type drains is slightly more complicated than that of push-pull drains and flap drains. Drain-type sink basins cannot store water unless they are closed with a seal.
Basin Sink Installation Steps
First, take out the drain hose you bought and remove the lower part of the basin drain and the flange that holds the basin drain to the bottom of the basin. Be sure to tighten the flanges. Once tightened, you can place the basin on the countertop, with the end of the basin drain hose pointed at the opening in the countertop.
Wrap some impermeable tape around the basin drain in its proper place and align the other end of the basin drain with the drain, which is the opening in the sewer line. Remove the parts and use a wrench to tighten the connection between the drain pipe and the sewer line. After installation, check that the ends of the basin drain pipe are evenly adjusted and tightened.
Check that there are no parts or squashed during the installation.4. After checking that it is correct, start testing the water resistance of the basin. From the side, you can see if there is any leakage in the sink. If there are no leaks or seepage, it means that the water pipe under the basin has been installed, otherwise it needs to be checked again or reinstalled.