How to Clean Chrome Bathroom Fixtures and Fittings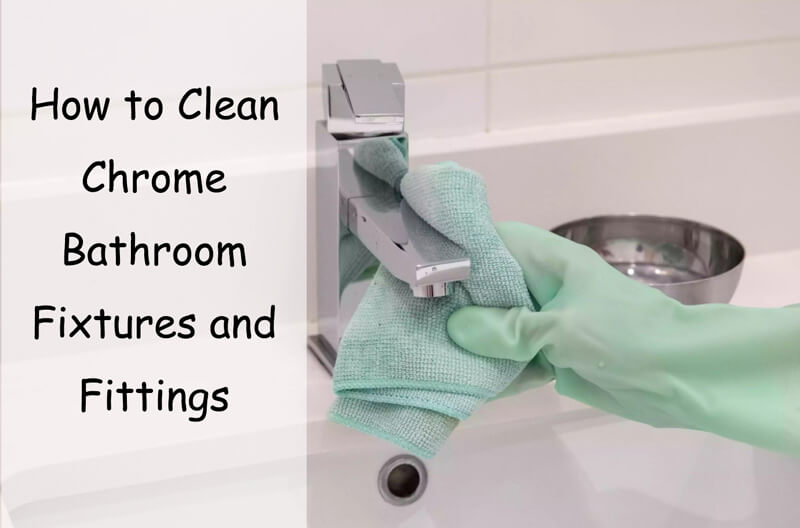 The chrome bathroom fixtures and fittings are clean and shiny, and look modern and sophisticated. However, when they are covered by hard water spots and soap scum, they can make yourbathroom look dirty and poorly kept. In fact, as long as you master the right tips and methods, it is a simple thing to remove rust from chrome bathroom fixtures. Read on this article and learn how to clean chrome bathroom fixtures and fittings easily.
Tools required
Good tools are prerequisite to the successful execution of a job. Before you start to clean chrome bathroom fixtures and fittings, you'd better prepare the following tools in advance:
Bucket
Hot water
Toothbrush/ soft brush
Liquid soap detergent
Non- abrasive sponge/ microfiber cloth
Chrome polish (Optional)
Guide on how to clean chrome bathroom fixtures and fittings
Step 1: Mix hot water with liquid detergent in the bucket. Circulate by hand until the soap bubbles.
Step 2: Immerse the sponge or microfiber cloth in the solution, gently dry and thoroughly clean the accessories and fixtures. Before moving to another, make sure one is completely clean to prevent soapy water residues from drying on the surface during this process.
Step 3: Check whether the creases and gaps have accumulated dirt, and brush off all dirt with a soft brush or toothbrush. Add a few drops of liquid cleaner to remove dirt that is difficult to clean.
Step 4: Rinse with cold water to remove excess soap.
Step 5: Dry the excess water with a clean microfiber cloth.
Step 6: If necessary, use chrome polishing agent. Or wipe the surface with dry paper until it becomes more shiny.
Tips on how to keep chrome bathroom fixtures and fittings clean
Clean regularly to prevent dirt and grime from accumulating, which can lead to corrosion and other forms of permanent damage.
Apply chrome polishing agent occasionally to maintain a shiny appearance.
Use a non-abrasive sponge or microfiber cloth for cleaning, because chromium is prone to scratches.
Do not soak chromium in vinegar, lemon or solutions based on these products for a long time to avoid damage.
Wipe dry with a microfiber cloth after cleaning to prevent the formation of dry water stains.