Champagne Bronze vs Brushed Gold: What are The Differences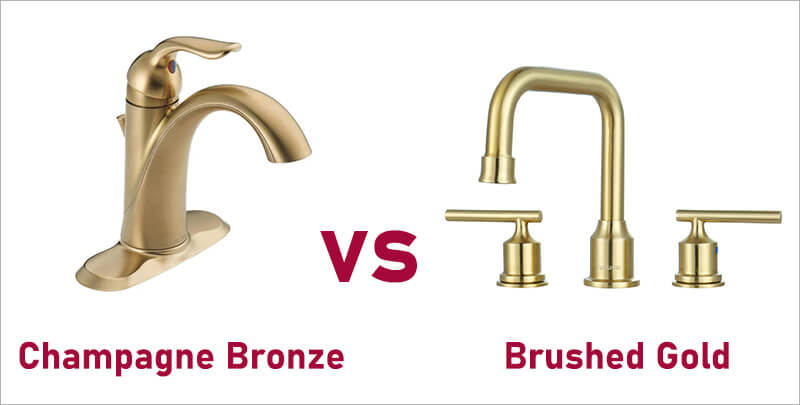 Modern golden fixtures are the latest trend in luxurious bathrooms and kitchens. These days, we have seen all the top manufacturers have new installations in champagne bronze, brushed gold and satin bronze finishes! Champagne bronze and brushed gold fixtures are ushering in a new trend in home decoration. In this article, we will discuss about champagne bronze vs brushed gold finish from various aspects like pros and cons, features, differences.
What is champagne bronze finish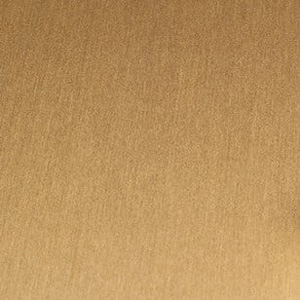 As the name suggests, champagne bronze is a blend of bronze metallic tones and champagne metallic tones. The Delta champagne bronze finish is similar to gold, with slightly pink and brown tones, instead of the yellow and orange that you might think of brass. Champagne bronze also has a lovely brushed finish, which helps keep it looking soft and eliminates some of the harsh brass tones that may appear. Champagne bronze is a great metal choice for your home, because it can blend perfectly with many different finishes.
Features of champagne bronze
Warm
Although cooler stainless steel and brushed nickel tones have been dominant in recent years, champagne bronze can bring a warm atmosphere to your room. The gray palette is still very popular in bathroom design. But this classic and exquisite decoration The surface is the warm contrast of these colors, which can turn functions such as a free-standing bathtub filler or faucet into a star room.
Perfect combination
This champagne bronze finish contrasts sharply with your client's space, making the appearance both modern and flexible, and can be elegantly matched with traditional, transitional and modern decorations. It is also a great choice for mixed metals, so your customers can participate without overhauling their entire bathroom.
Never old fashioned
In addition to the old fashioned, champagne bronze and fine jewelry have more in common than the brass faucets of the past few years. Although it is at home when used with traditional style fixtures, the surface treatment is also very suitable for today's more modern designs. Its soft golden tones add depth and luxury to the space, which perfectly fits the trend of a spa-style master bathroom.
What is brushed gold finish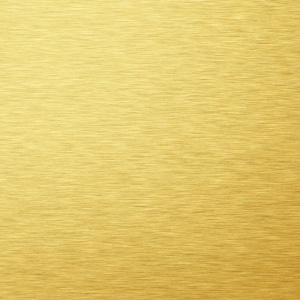 As the name implies, brushed golden is a high polished finish added to gold to make it shiny, which is a modern classy gold with a brushed satin finish. It's a warm gold with a slight reddish-brown undertone. The brushed pattern helps to hide fingerprints and scratches, a plus for busy high traffic areas like kitchens and baths. It's the kind of gold that will complement walnut furniture and other similarly neutral to warm-toned woods really well.
Features of brushed gold finish
Durability
Over time, these finishes will change.The high shine of a polished ring will wear down to a duller look and the brushed and frost finishes will become burnished with small blemishes creating a shinier look over time.
Elegand all the time
A faucet in brushed gold finish can instantly add a touch of elegance to any bathroom or kitchen design. It provides unique freshness to your kitchen and bathroom. If you're looking for a more cost-effective renovation, adding gold fixtures is the way to go! For unique pieces that are timeless, classic, and never goes out of style, brushed gold finish does not disappoint.
Differences between champagne bronze vs brushed gold
Brushed gold brings a modern feel to traditional bright brass, with a refined matte and brushed appearance. Brushed gold has a similar brushed appearance, but has a slight shimmering effect that mimics the classic brass finishes of traditional home design. The "brushed gold" referred to by different manufacturers is different. Champagne bronze and brushed gold finishes are very different from polished brass finishes, which are more mirrored and very shiny. Delta's champagne bronze color is a matte matte gold finish with a frosted effect.
Final verdict of champagne bronze vs brushed gold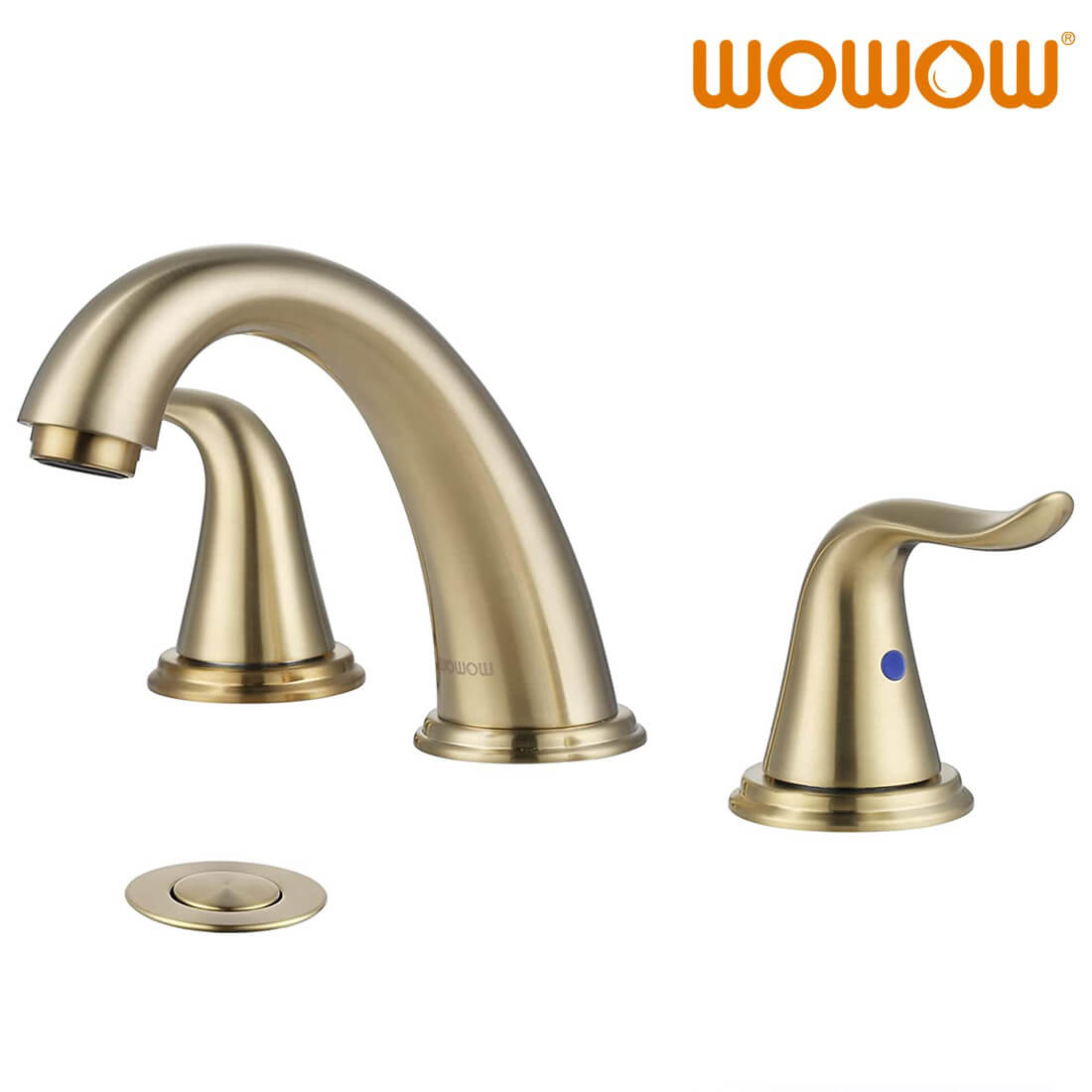 Whether it is champagne bronze or brushed gold, they have become one of the most popular faucet finishes. No matter your kitchen or bathroom is vintage style or modern style, they can be perfectly matched bringing timeless elegance and luxury to your kitchen or bathroom. In addition, bronze and brushed gold are both durable and maintain their shiny appearance for a long time. There is no doubt that bronze and brushed gold are one of the finish options you should consider.
Brushed Golden Faucets Recommended