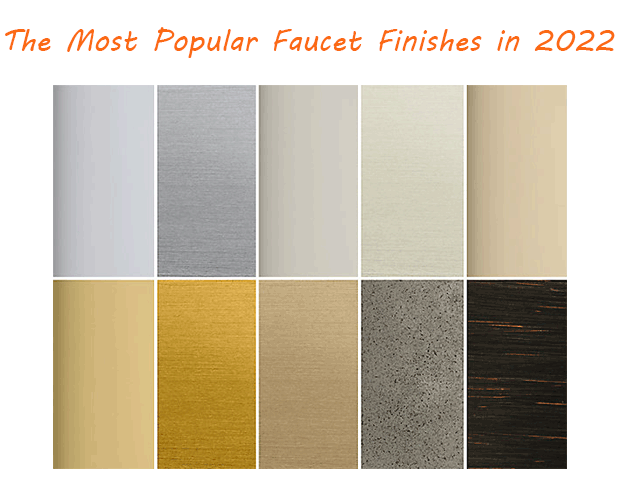 Sink faucets look no different from any other common fixture in the bathroom, but they can make a big difference to the look, appeal, and convenience of your sink. And the surface treatment of the faucet is one of the most important factors. Below is a summary of the most popular finishes for bathroom and kitchen faucet in 2022. If you are looking for simple yet stylish, attractive and exceptional finishes, these are well worth your consideration.
Matte black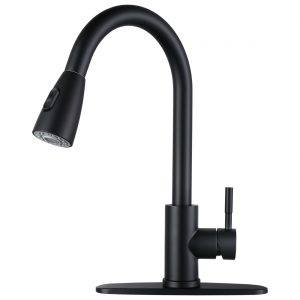 Standing out and committing to bold design choices doesn't have to mean losing broad and lasting appeal. The hottest home design trend for 2022 is to switch to matte black fixtures and finishes in the kitchen to differentiate the space and add character. Adding black to the function of any room is almost always appropriate, especially when used as an understated finish. Matte black is a powerful statement on its own, while also complementing almost any color scheme.
Matte black finishes aren't just trending in kitchens. A matte black finish in the bathroom helps create a visually calmer environment. In 2022, bathrooms can and should be more than just white walls and chrome finishes that evoke a sterile hospital vibe. Adding a touch of thoughtful design to any bathroom is easy and inexpensive.
Chrome
Chrome finish is one of the most commonly used finishes on faucets. It is a shiny silver and often has an almost mirror-like appearance, depending on the quality of the finish. The chrome finish is very durable and easy to clean with just soap and water, making it a great choice for kitchens with heavy traffic. Unfortunately, the finish can get water spots after use, which means you'll need to wipe it down regularly.
The chrome finish also complements many types of decor, making your faucet look modern, sleek and contemporary. It is one of the most popular finishes in 2022 because it is affordable and easy to maintain.
Brushed gold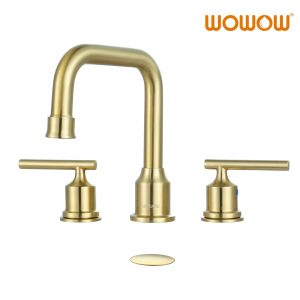 The brushed gold finish that's in vogue now is no longer the brass that was outdated and outdated in decades past. This is a refined and elegant brushed gold for your faucets and fixtures. Brushed gold is the perfect way to inject character and style into a space. Use gold fixtures and finishes with different styles of kitchens and bathrooms to make home kitchen and bathroom spaces more expressive and decorative. A faucet with a gold finish can stand on its own as a piece of art while working seamlessly with adjacent stainless steel appliances.
Oil Rubbed Bronze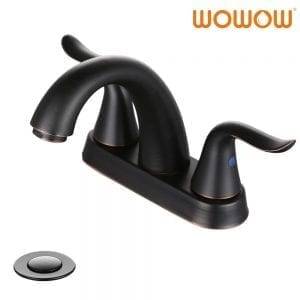 Oil Rubbed Bronze (ORB) has become popular in recent years and is used as a finish on many faucets. It is a chemical coating applied to base metals to give the impression of tarnished bronze. This effect is achieved by dipping the faucet in an acidic chemical bath to oxidize the metal surface. When the faucet is removed from the tub and rinsed, it leaves a deep coppery sheen, giving it an antique feel.
The oil rubbed bronze effect does not protect the surface of the faucet, so over time it will begin to wear and show signs of rust and corrosion. ORB is dark brown with a dark granular appearance. It's a great option for a traditionally styled home, or to contrast with a room with chrome or stainless steel plumbing fixtures. ORB also pairs well with warm colors like yellow and brown.
Brushed nickel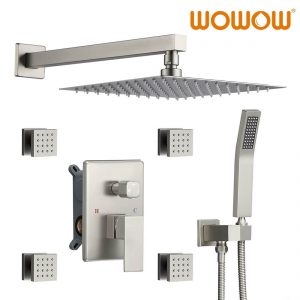 One of the fastest growing kitchen design trends for 2022 is adding a brushed nickel finish to fixtures and faucets. A brushed nickel faucet will add a touch of sophistication to one of the most used spaces in your home. Adding a brushed nickel finish to the kitchen adds a subtle visual appeal that blends in with existing stainless steel appliances. Another benefit of the brushed nickel finish is that it hides small water stains, making the faucet look cleaner than traditional chrome faucets.
In the bathroom, start remodeling with tub and shower units for instant updates. It's easy to fall into the trap of thinking the tub area doesn't have any fancy design. Brushed nickel finishes can add sophistication and elegance to spaces that are sometimes bland and overlooked.
Bottom Line
When you're trying to choose a new faucet for this sink, there are plenty of great kitchen faucets to choose from besides bathroom sinks. Therefore, you need to pick it carefully to get the best decor and design style. Hopefully the above article will give you enough information about the different finishes and help you choose the best one.