Who Makes Giagni Faucets – Giagni Faucets Reviews & Buying Guide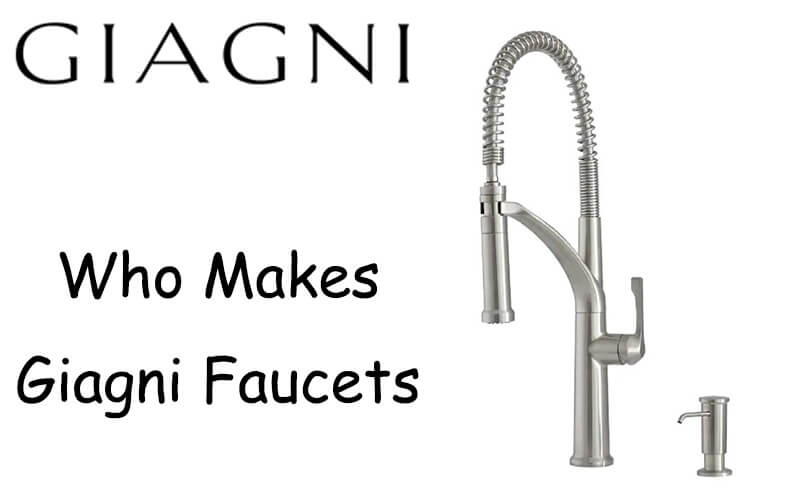 Founded in 1988, Giagni brand products are designed in the United States and focus on the needs of homeowners. Giagni brand is fashionable, easy to install and easy to use. In this article, we will walk you through Giagni faucets such as who makes Giagni faucets and where Giagni faucets are made.
Giagni brand brief introduction
Founded in 1988, Giagni brand is a family business located in Mount Vernon, New York and Gaffney, SC, South Carolina. Giagni brand products are designed in the United States, mainly for the needs of homeowners. The Giagni brand is stylish, easy to install and easy to use. Giagni has always maintained the simplicity of its products so that everyone can easily complete the project. Giagni products will help us create the perfect kitchen or bathroom for your home.
Giagni brand products are made of high-quality materials certified by ISO9001 and are durable. Giagni products meet the most stringent requirements of commercial builders and are used in new construction and renovation projects for luxury high-rise apartments, urban lofts and hotels worldwide.
Who makes Giagni faucets
Like other famous faucet manufacturers, the design and research and development of their products are mainly completed in domestic factory, and then the production lines are put into other developing countries. Giagni mainly imports faucets from several different countries, including China, Taiwan and South Korea. There are several manufacturers in every country that produce Giagni faucets. However, the design was developed by the United States.
Giagni faucets reviews
Giagni sells a wide range of faucets, from pull-down kitchen faucets with buttons to various types of bathroom faucets. They also sell bathtub filling faucets, including wall-mounted and floor-mounted faucets.
Giagni faucet is popular with customers for its competitive price and functional design. You will find the latest and most modern designs to decorate your modern kitchen or bathroom, as well as retro styles to create a good old-fashioned look.
We found the Giagni Pompa particularly unique in the Giagni faucet review because of its elegant and functional design. It comes with a stainless steel finish, and most homeowners prefer to choose stainless steel finish and PVD finish for their kitchen, this finish will remain unchanged for many years. Giagni Spiral and Giagni Fresco are also popular choices for its most advanced designs.
If you are looking for a new bathroom faucet, you might want to choose Giagni Mitchell because it is affordable and easy to use. At the same time, Giagni ensures that all their taps save water. At the same time, performance is not affected at all.