What is An Extendable Pull Out Faucet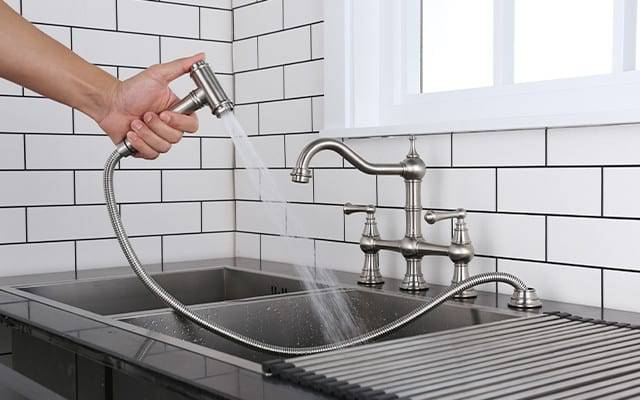 Faucets first appeared in the 16th century. Faucet is the common name for a water valve. It is used to control the flow of water and has the effect of saving water. Faucets are being updated very quickly, from the old cast iron technology to plated knobs, to stainless steel single temperature and single control faucets, stainless steel dual temperature and dual control faucets, and kitchen semi-automatic faucets. Today, more and more consumers choose faucets from the material, function, shape and other aspects.
Most of the existing faucets are directly fixed in the specified position, the leak length of the faucet can not be retracted, people can not adjust the length of the faucet according to the actual use of the situation, to people using the inconvenience.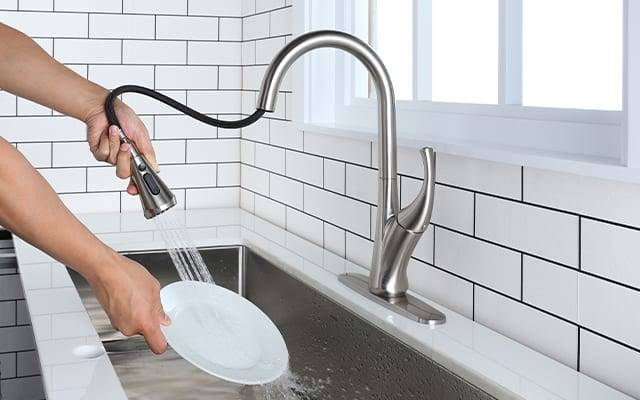 The retractable pull-out faucet is a practical new type of retractable faucet. The faucet can be retracted horizontally and vertically through the mutual rotation of the sockets to meet the special requirements of people.
A kind of kitchen retractable faucet, including the faucet body, the rocker arm is connected with the faucet body through the pipe sleeve screw, one end of the pipe sleeve screw is fixed on the rocker arm through a threaded connection, the other end is set with a seal ring and limit A ring, one end of the seal ring is inserted into the faucet body, and fixed with the decorative nut. At the other end of the rocker arm, there is an outlet arm connected by the pipe sleeve screw, and there is an outlet at the top of the outlet arm; they are connected with each other to realize horizontal and vertical expansion of the faucet in the horizontal direction to meet people's special requirements.