Whether you already own and operate several rental units and need to make repairs, or have just purchased several and want to upgrade the bathroom, one of the harder decisions you face is determining what is the best bathroom faucet for your rental property? It is a difficult question because there are so many varieties to choose from and prices can be quite high, but here at Wowow Faucets, we have just the answer for you. Here is a list of bathroom faucets ideal for rental properties, and one of them will almost certainly meet your needs.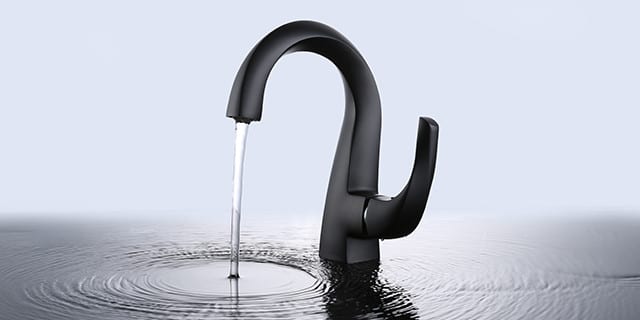 Polished Chrome Single Hole Bathroom Faucet — $75.00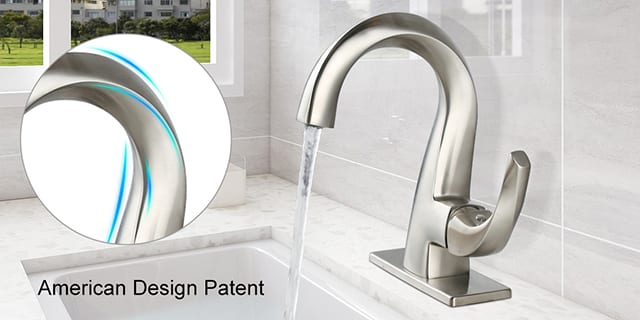 This silver basin faucet with its never obsolete shape, sleek lines, and polished chrome finish features an elegant vanity design and a distinctive U.S. patented triple-curve forming that will make any bathroom look splendid.
. Bathroom faucet centerset design — Easy for self-installation. No plumber needed!
. Brass — Created from durable brass, textured and finished by state of the art technology, polished by hand. Ageless appearance and sturdiness. Endurance that will last.
. Water spots — Fights off water spots, fingerprints, and fading all of which can mar the appearance of any faucet. Retains brand new look.
. Easy clean — Lightly wipe clean and shiny appearance comes right back.
. Perfect addition to any bathroom with stylish appearance.
Conserves Water
The high arc spout contains top-notch aerators that conserve water. It maintains a smooth and easy liquid flow while saving over 50% more water. The neoperl aerator prevents water from sprinkling or splattering about and can be removed without difficulty using the tool we include for cleaning. This provides one of the highest quality user experiences you can have.
High Standard Ceramic Valve
The ceramic valve gives a dripless experience and turns smoothly. It is also lead-free, so you can rest assured that your family is safe! There is also a high-grade ceramic cartridge which has been tested and passed a 500,000 cycle. It's made to be the best and most efficient there is available. The entire system surpasses the longevity standards of the industry!
Widespread 2-Handle High-Arc Bathroom Faucet Chrome— $69.99
This Two Handle Brushed Nickel Bathroom Sink Faucet will take your bathroom from comfortable to elegant-looking with its slick detailing design, and ageless attractiveness. With its high standard classic layout faucet, composed of sturdy brass stainless steel this chrome end appliance can resist corrosion which can so easily occur in bathrooms. This widespread bathroom faucetwith its high-arc and polished chrome also comes with a tight sealing ceramic capsule and neoperl aerator, excellent for saving water. The double-handles support easy streaming of water and it also has a water temperature controller.
Thanks to its innovative, fast-connect design fast link building is easy to self-install wthough the need for or expensive of a plumber. Furthermore, it has adjustable space, which can be regulated according to your needs. Idea for rental homes, new condominiums, a motor home, single-apartments and much more.
Bathroom Faucet One Handle 4 Inch Center Lift Rod Drain Faucet – Black —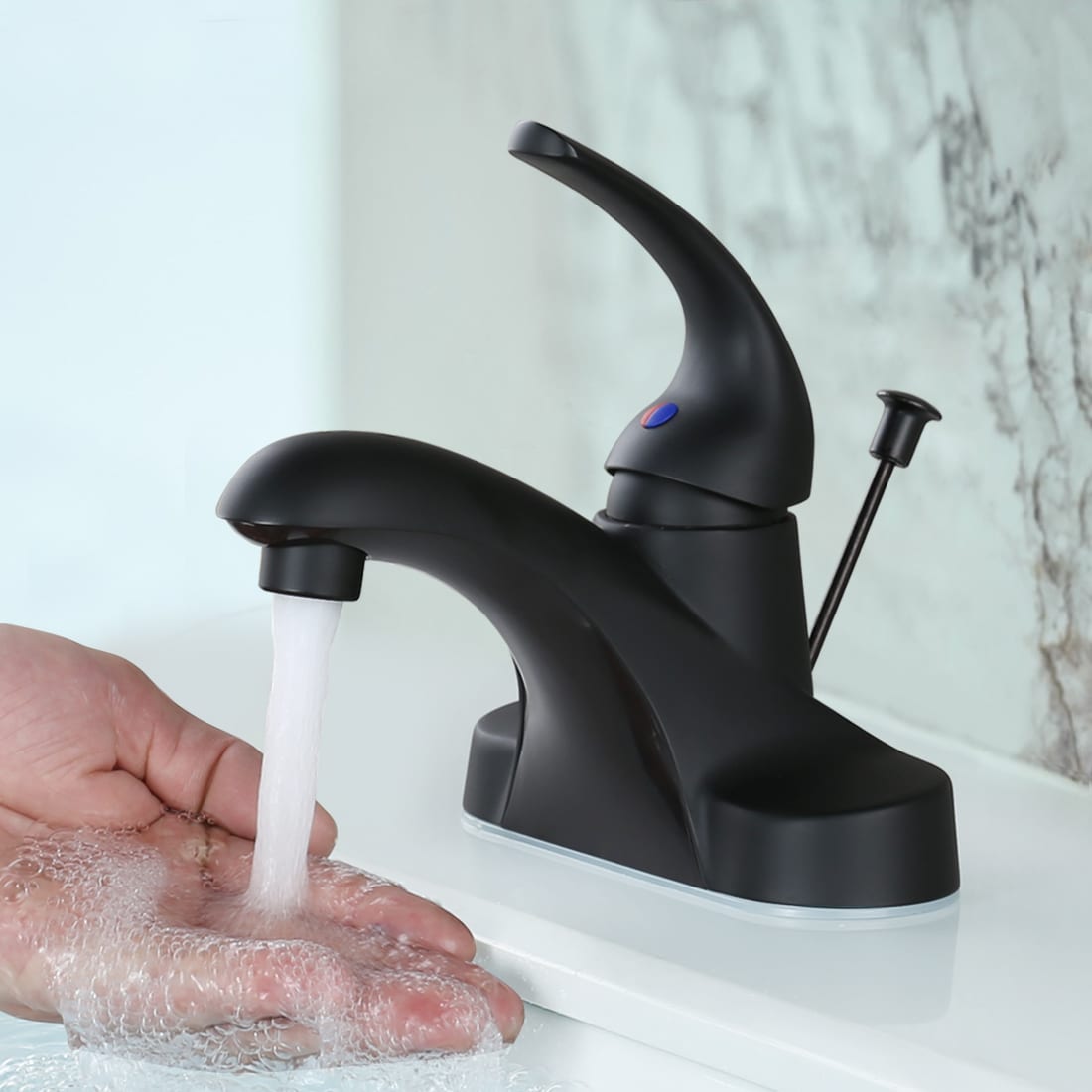 Price: $39.98
When it comes to choosing the right material, styling, creative technology, we here at WowowFaucet.com aim for refinement and to achieve the best. Our goal is to provide you with the highest quality, most efficient, and least expensive products to enrich your life and help you live a more convenient, easier lifestyle! We ask that you keep that in mind when buying from us.
This bathroom faucet in basic black has a distinctive appearance, different from a plain old chrome or brushed nickel surface. It gives your bathroom the feeling of being modern and sophisticated and is easy to keep dirt free. Plus it won't succumb to the deterioration caused by rust.
. Lift Rod Drain Assembly — Centerset faucet with lift rod drain stopper. Fits 4 inch, 3 hole installation, with the lift setting it can drain water exceptionally well so that you won't have to dirty your hands.
. Fine quality and craftmanship:  Composed of zinc alloy, with a dripless cartridge, aerator that conserves 50% water and an anti-splatter guard, which you can remove to clean using only your hands, no tools required. 
. Easy installation: All tools provided. Takes 20 minutes to install. Saves you the cost of a large plumbing bill.
Bathroom SInk Faucet 2 Handle 4 Inch 3 Holes Black— $45.88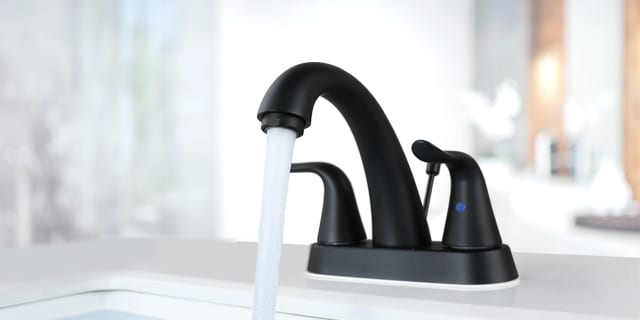 As with all Wow products, this bathroom faucet is held to the highest standard. Composed of painstakingly chosen material to ensure that you get the greatest value for your money.
. 2 Handle design — For exact precision regarding water and temperature control, 4 inch size and 3-hole fit will accommodate most sinks and basins. Lift Rod Drain Assembly. Dripless ceramic cartridge.
. Basin Faucet — ABS aerator that conserves 50% water and is splatter-proof. Superb faucet with endurance, copper leg and stainless steel outer shell. Plenty of quality hidden underneath the simple exterior.
When you are working on your own to make rental property improvements you find that you are always second guessing yourself. Because the decisions are up to you and you alone, you keep wondering if you're really doing the right thing. It's a hard spot to be in.
You do the best you can, but don't really know who to trust. You're not a licensed plumber, but are using the skills you have to inexpensively make the improvements you need. Wowowfaucet.com is where you can turn when you need advice on your bathroom improvements. Our faucets are of sterling quality, stylish and sophisticated, and as modern and updated as it's possible to be. We strive to provide you the service you need and deserve, and the products you want for the lowest cost.
We want to be at the forefront of your bathroom faucet providers and to sell you the best product that we can. That's why our faucets come guaranteed and are nothing less than the highest craftsmanship. Because we don't believe in sacrificing quality to save money, and yet we realize that your finances are not unlimited. So we put together the finest, most refined materials we can and sell them at the least expensive price, all to help you meet your rental faucet needs.