Kitchen And Bath. Kitchen And Bath Headlines.
On October 1, the official website of Japan G-Mark Design Award (GOOD DESIGN AWARD) announced the list of winners for 2020. The Japan G-Mark Design Award, known as the "Oriental Design Oscar", is one of the most famous design awards in the world. This year, a total of 4,769 products (works) were evaluated and 1,395 were selected as winners, including 100 "Best100" products. "Products. For bathrooms, this year's awards reached 26 products, with winners including Grohe, Lixil, Rinnai, Bravat, Jomoo, Hegii, Faenza, Dabai Bathrooms, and Tsinghua University.
Grohe
Smartcontrol Kitchen
The "Best100" award-winning product changes the user experience with a new valve technology that turns the water flow on and off with the push of a button on top of the faucet and a rotary button that adjusts the water flow.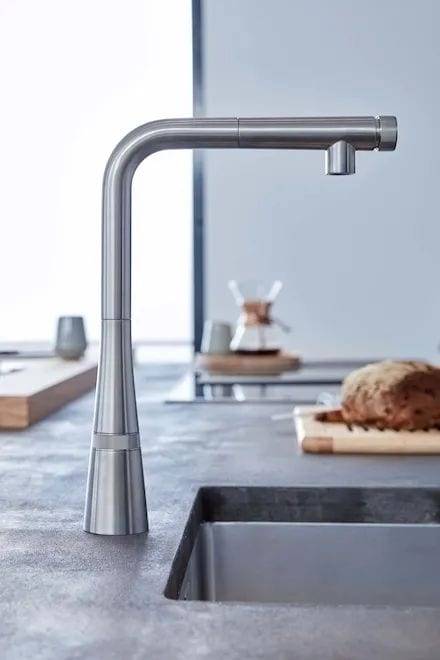 Grohe.
GROHE Blue Pure
Uses a unique filtration technology that purifies tap water and removes all taste-damaging substances from the water. The lower knob has a special surface treatment for improved operating comfort.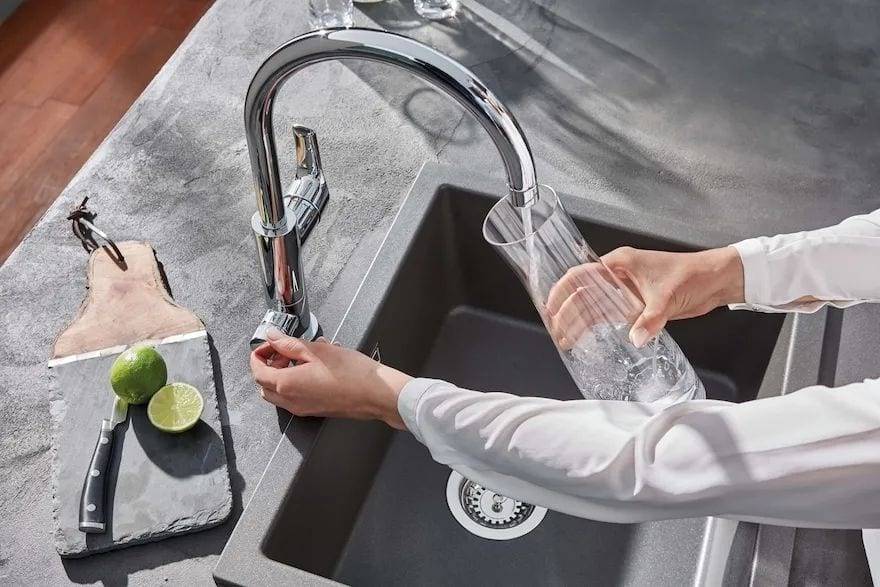 Lixil
 LUMISIS Series / High Back Vessel Type
Use Lixil's unique ceramic fabrication process to create a distinctive shape that is both beautiful and easy to use. This product also offers a wealth of customization options, including the ability to choose from resin materials to match the aesthetics and needs of different users.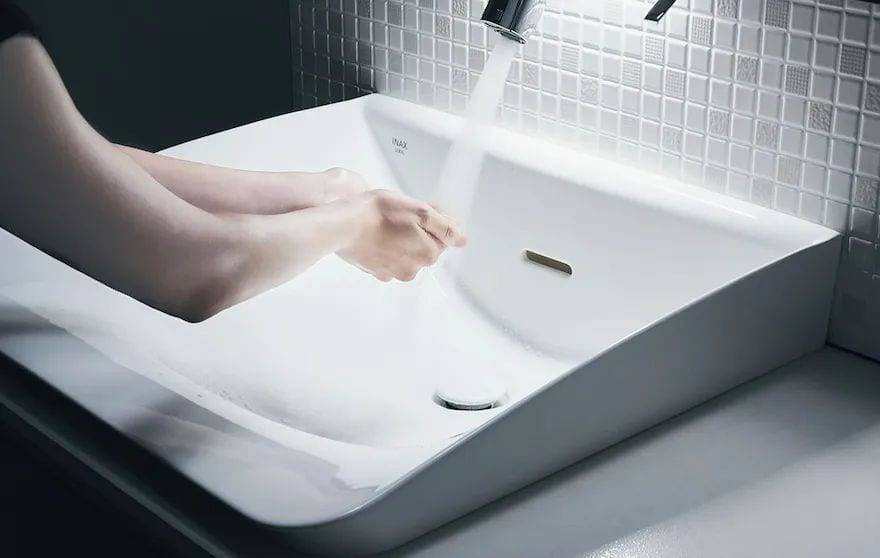 Lixil.
 S400 LINE Manual Bidet
At first glance, the S400 series toilet seat looks like a regular toilet seat, but it has a built-in water pressure-driven nozzle that can be operated by a lever on one side. It is designed for warmer climates and therefore does not come with features such as a heated seat, which makes it less expensive than a typical smart toilet seat.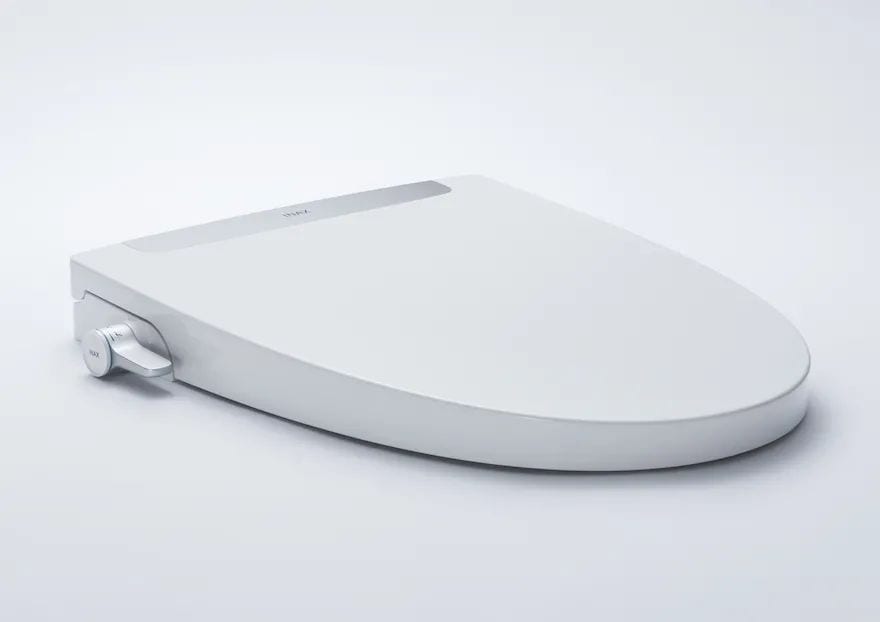 Lixil
 S600 LINE One Piece Toilet
Using a globally accepted design language and investing in unique Japanese technology and design aesthetics, we present a product with a distinctive look. It is also easy to clean and water efficient and meets the water efficiency regulations of several countries.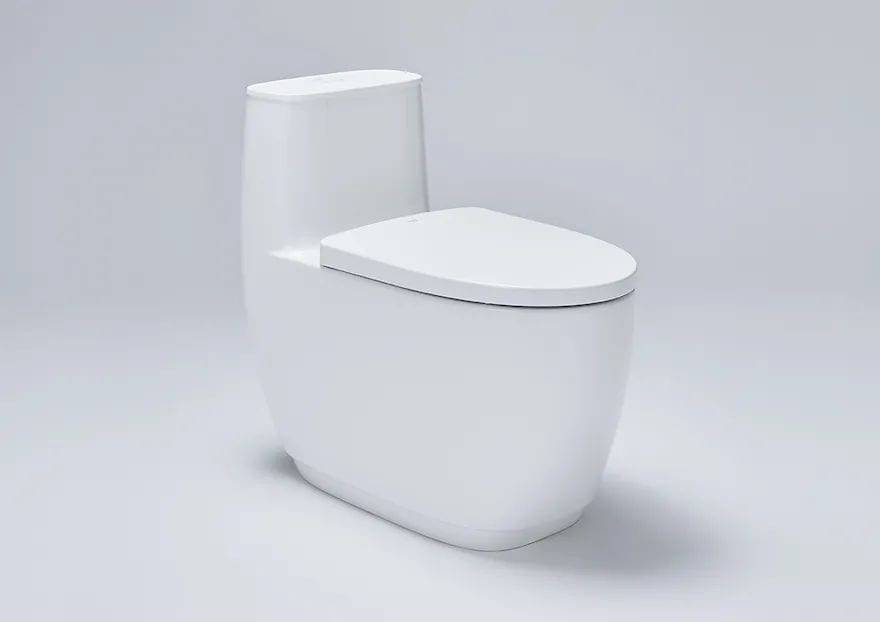 Lixil
 S600 LINE Wall Hung Toilet
Same design language as the previous product, simple and intuitive, saving water. The separate flush button is intuitive and easy to operate, making it even more convenient to use.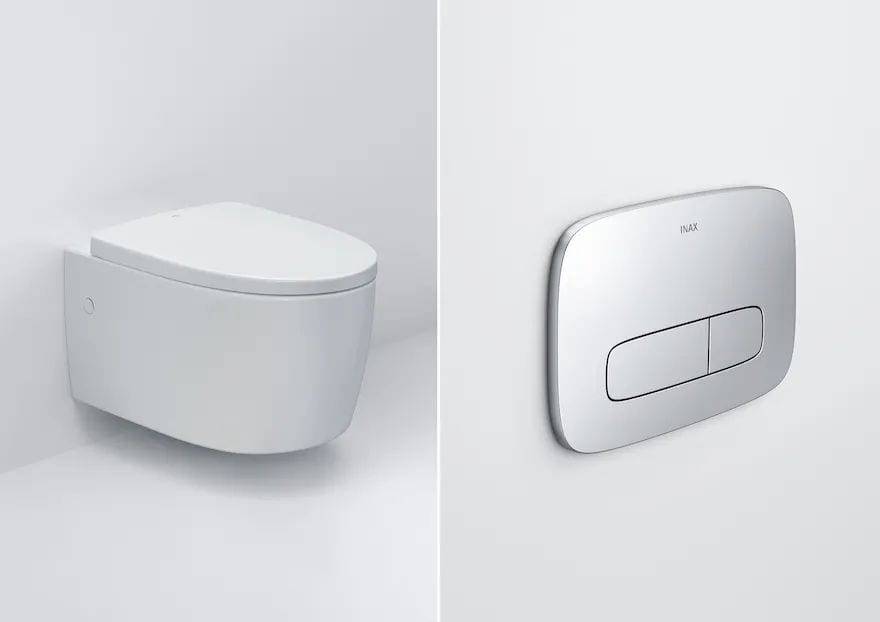 Lixil
 S600 LINE Faucet Series
The Lixil S600 range is also available with taps and showerheads in the same design, with openwork handles for easy opening and closing of the tap and adjustment of the water temperature.

Lixil
 S600 LINE Intelligent Control Shower System
The S600 Smart Shower System has an intuitive operation that turns the water flow on or off with the push of a button and controls the water pressure by turning the outer ring. The overhead spray releases a waterfall of water for an excellent massage and washing effect, while the handheld shower mixes water and air to create a gentle spray and save water.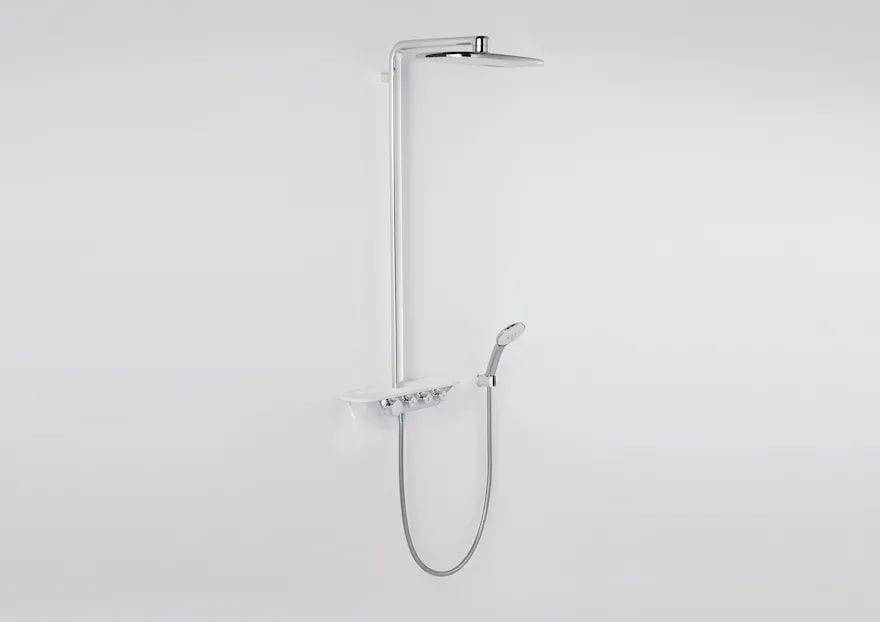 Lixil, NITTO CERA
 SHOWER THERMOSTATS
A thermostatic shower system that combines plated, matte and translucent finishes in a seemingly simple design, but with all kinds of details elegantly blended into one.
Lixil.
 Alternative Toilet
Lixil's office toilets take the "gender" out of the equation and make it possible for all types of people to use the toilet comfortably.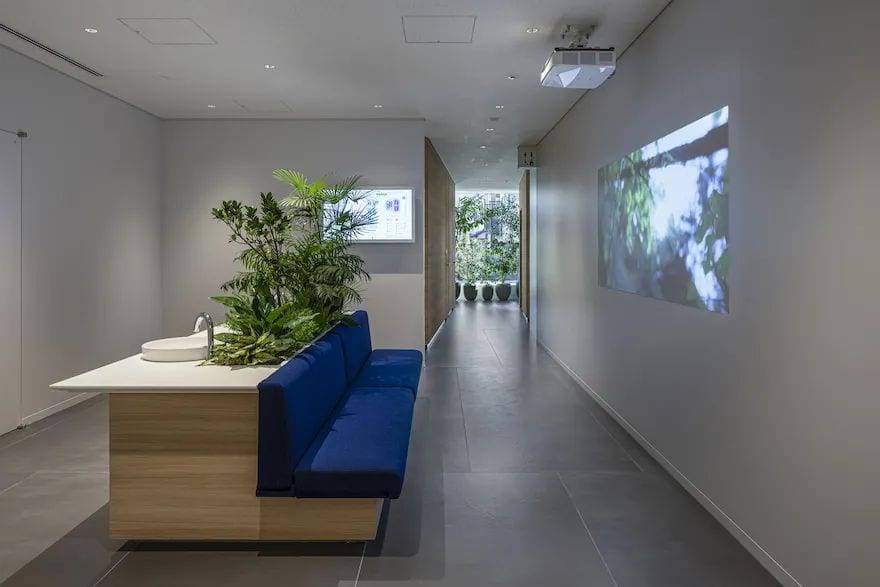 Rinnai
 Rinnai Micro Bubble Bath Unit Series
Water heater manufacturer Rinnai brings bubble baths that provide excellent warmth by being enveloped by soft bubbles and hot water, making the shower much more comfortable.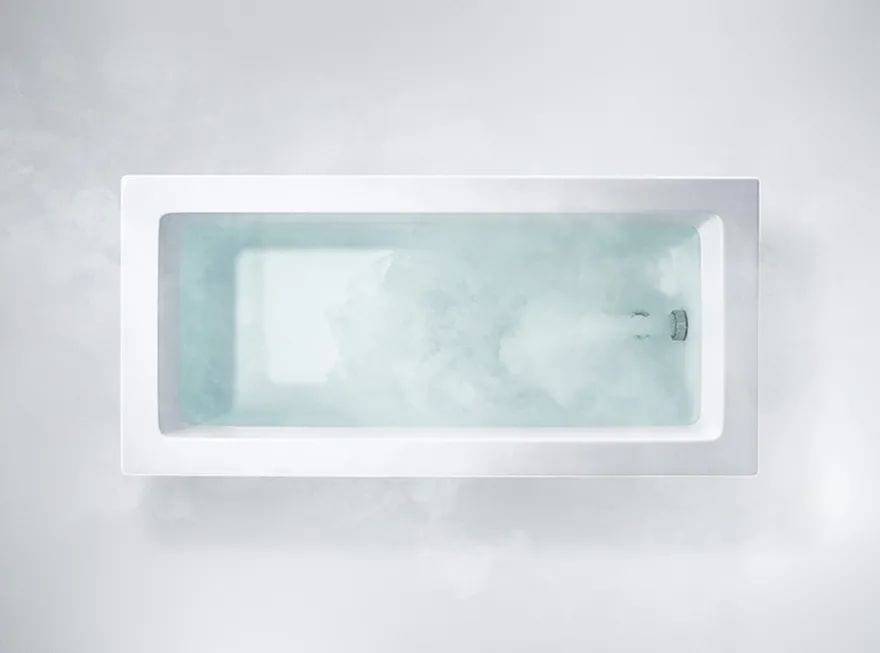 Bravat
 Miranda Series Super Oxygen Kitchen Faucet
The Miranda series Super Oxygen Kitchen Faucet has just won the IDEA Design Award in the USA, and has once again won the G-Mark Design Award in Japan. The faucet is easy to use. After activating the switch of the O3 generator under the sink, touch the O3 button on the faucet for about 3 seconds, the green light will turn on and the water will be ready for use. The super-oxygenation mode uses water to wash your hands, food, kitchenware, etc. for 10 seconds, which can eliminate or reduce 86% of microbial bacteria and effectively inhibit regeneration. In addition, it is equipped with the cold start design to save heat energy, 360° rotatable elbow, 20cm water pumping and other functions, bringing freedom and comfort to the kitchen.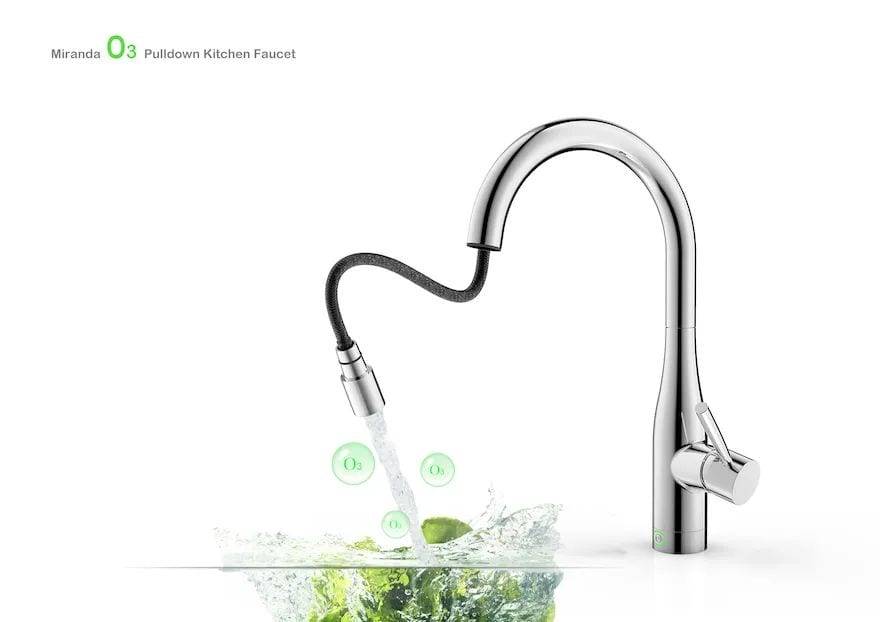 Jomoo
 CLEANSE
JomooCLEANSE series smart toilet is equipped with the latest developed disinfection device, which will disinfect the toilet automatically every time it is used, effectively killing 99.9% of bacteria and viruses. The disinfection device adopts an innovative hanging structure, which makes the replacement of disinfection water fast and easy to operate.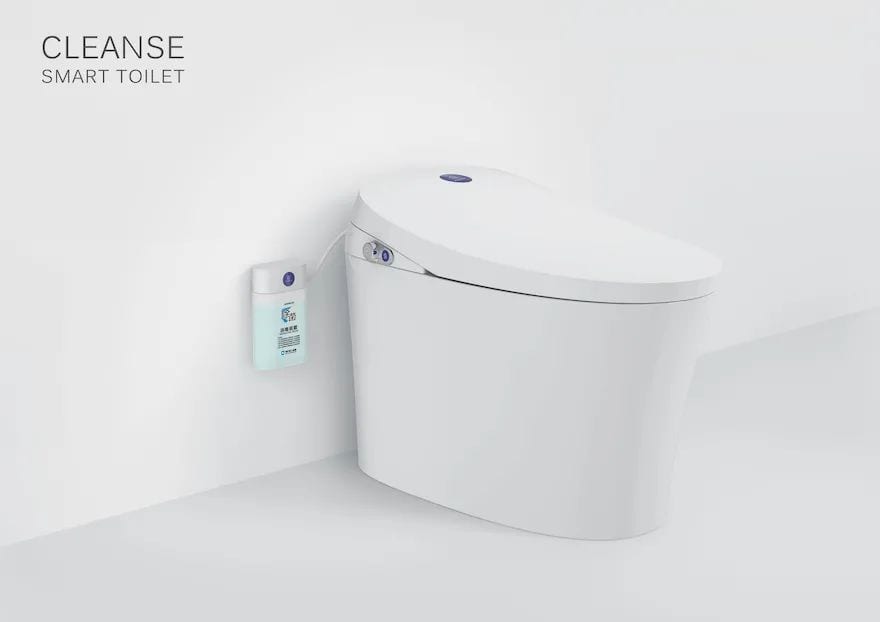 Jomoo
 BREVITY
A minimalist toilet designed for young people with a slim lid that saves space and is expected to be available in December 2020.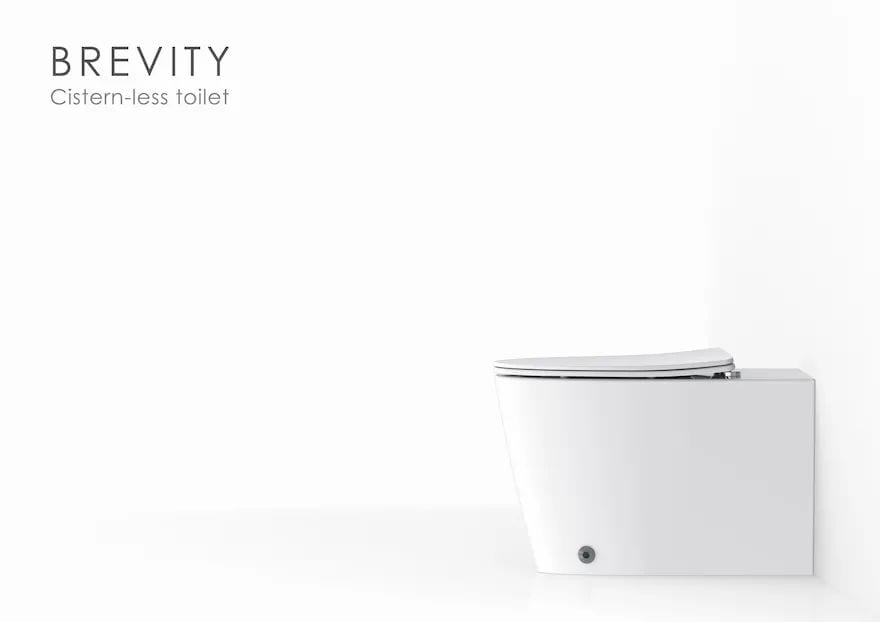 Hegii
 Q3i Smart All-In-One
After winning the IDEA Design Award, HegiiQ3i Smart All-in-One PC once again won the G-Mark Design Award in Japan. The design of this product adopts small and rounded modern geometric shape, clean and sharp lines and curved surface, with the integrated large flip lid design, conveying the purity of minimalist aesthetics, and its features such as one-touch knob, tankless water purification whirlpool function, live water heat technology also make the toilet experience more comfortable and convenient.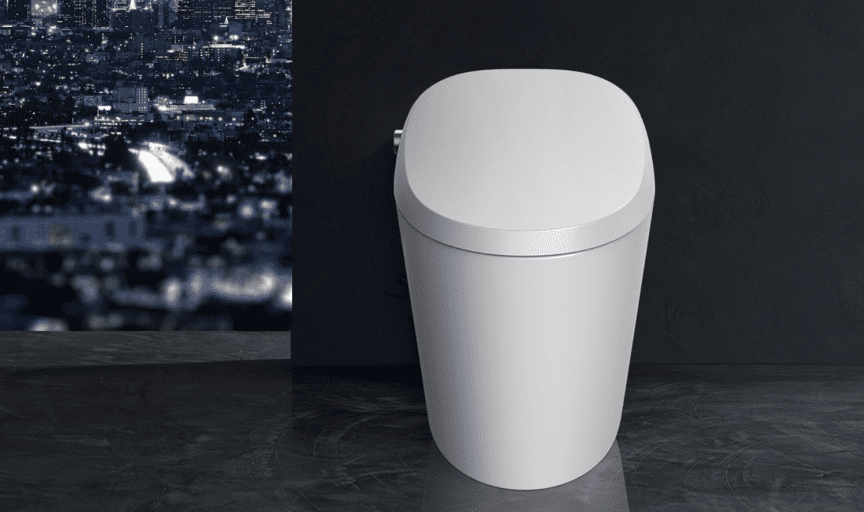 Faenza
 F8 Series Smart Toilet
FaenzaF8 series smart toilet with microwave induction technology, that is, close to the flip lid; knob unique design, emphasizing human-computer interaction; unique vortex siphon flushing system, in the low water pressure state can also be powerful flushing; product presentation of the shape is an accurate interpretation of the symmetrical beauty and modern minimalist style.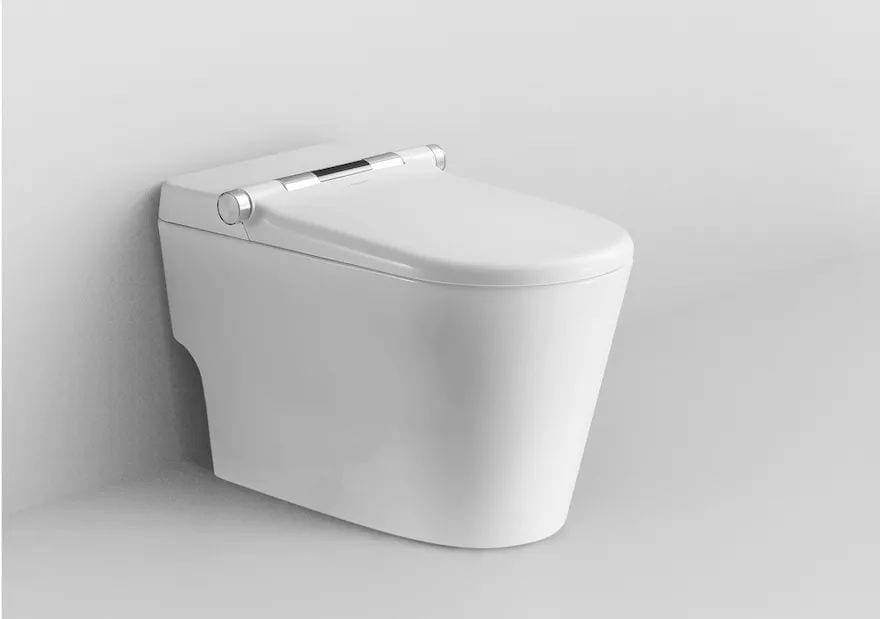 Dabai Bathroom
 Suspend
The shower tray is optimised for storage and the main part is adjustable with a knob to match a variety of showers. A special feature is the tray at the top, which can be used to hold various items without the risk of them falling out.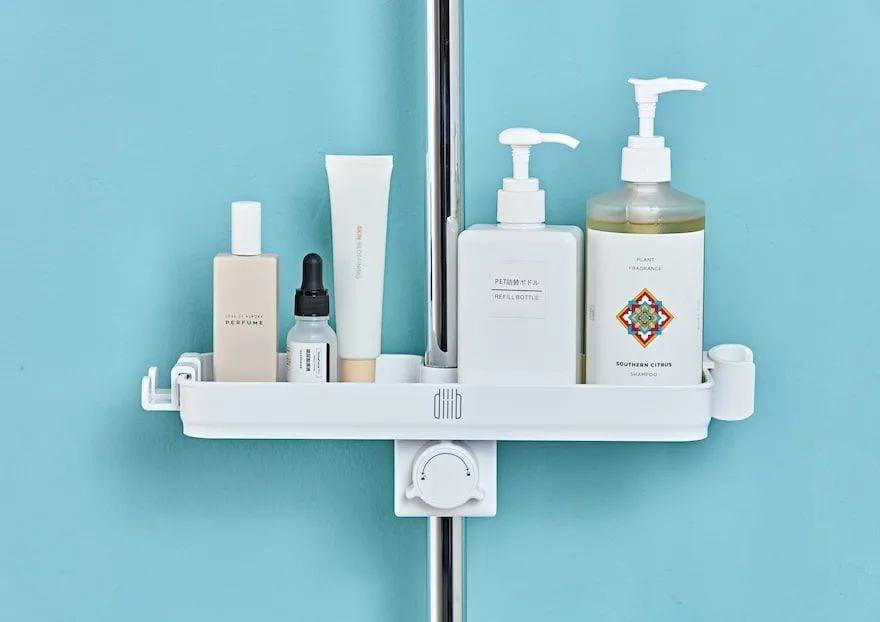 Dabai Bathroom
 Diiib Beauty Shower
The Dabai Beauty Shower features an activated carbon fiber cartridge that is highly dechlorinated and 99% antibacterial. The spout panel is made up of 400 0.3mm dense spouts that provide three different showering experiences.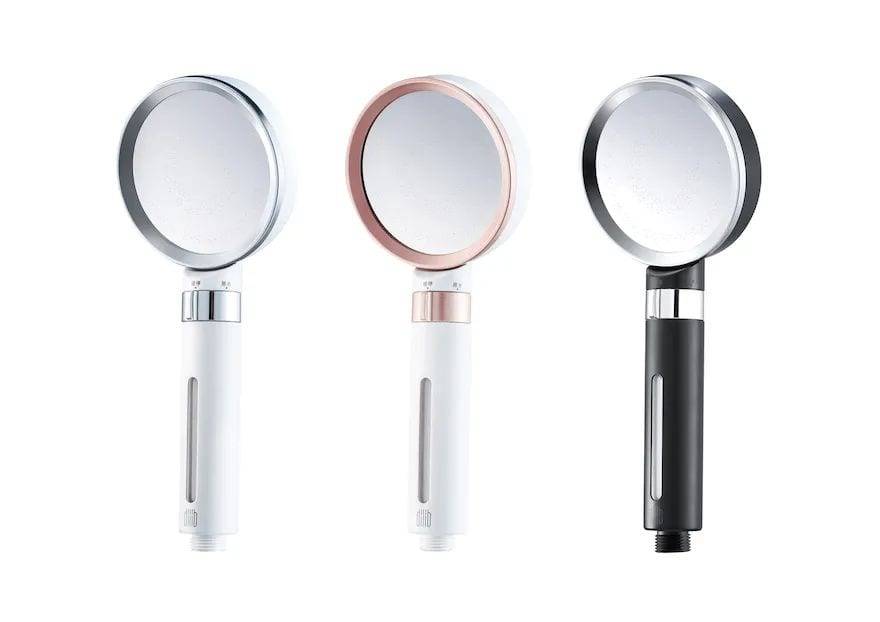 Dabai Bathroom
 Future-O Faucet Shower
Two products are included, a faucet and a shower, which is operated with a single button, which is pressed to dispense water, pressed again to turn off the water flow, and rotated to adjust the water temperature, as well as an electronic display panel that shows the current water temperature. The shower is operated with two knobs to adjust the shower mode and water temperature respectively, and the operating panel also has space for storage.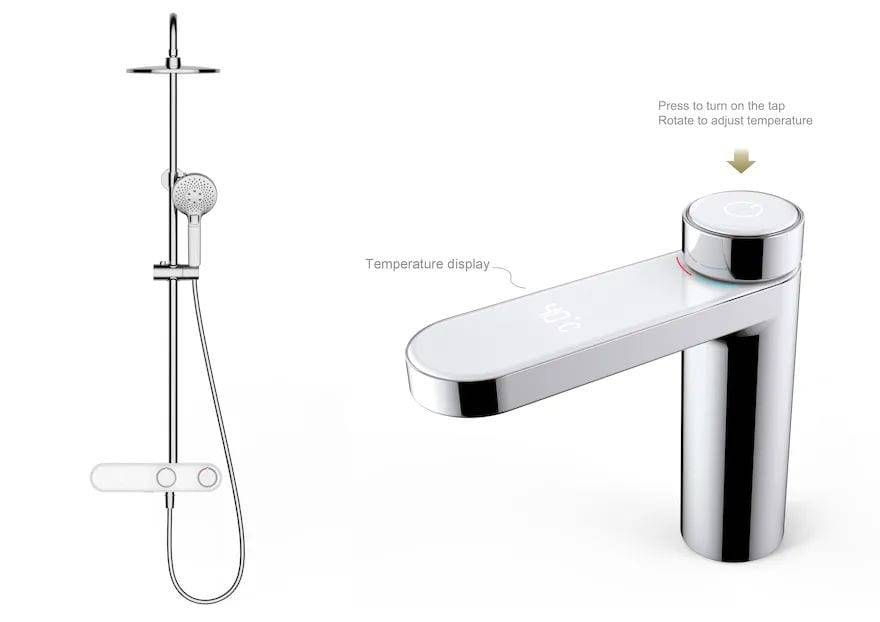 Dabai Bathroom
 Vortex
A floor drain product with a shape that combines square and round and is available in a variety of colors for freedom in a variety of scenarios. The structure features a large diameter round tank with an internal spiral structure that allows for faster drainage.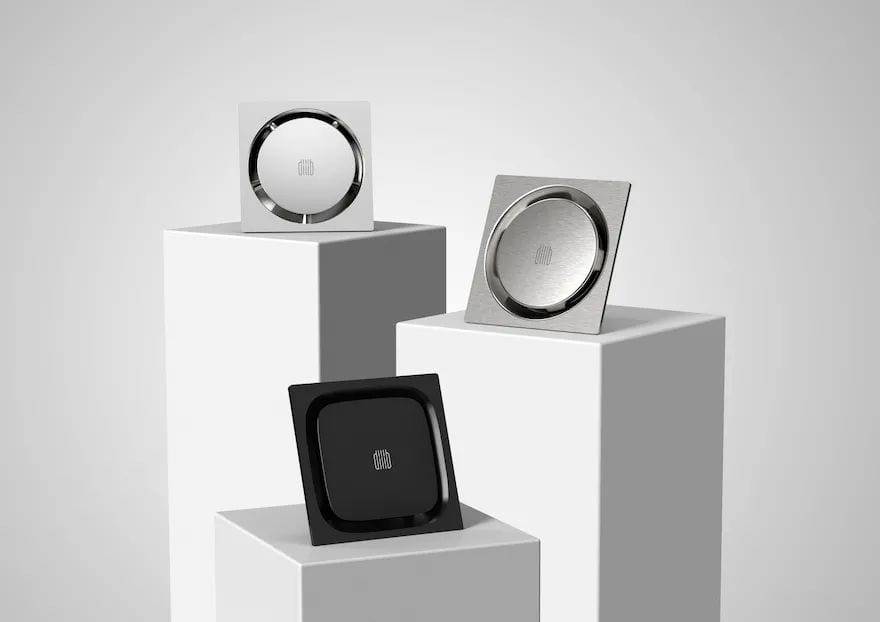 Oshince
 Gemini Dual Button Spray Gun Shower
The two-button showerhead from Xiamen Oshince, available in two shapes, has buttons on both sides of the showerhead to expand its range of application, and its pressurized technology allows users in low water pressure areas to enjoy a comfortable shower.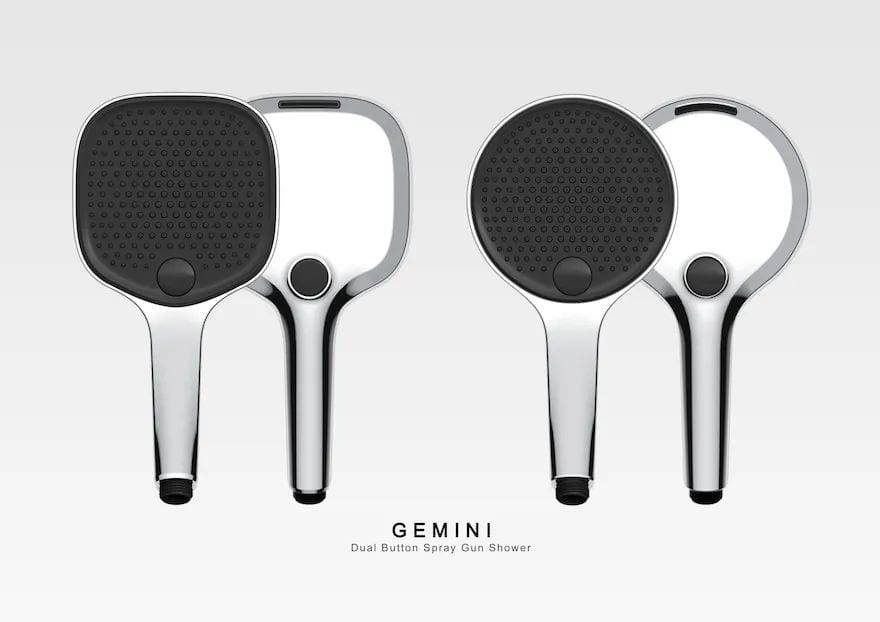 Institute of Ecological Design, Academy of Fine Arts, Tsinghua University
 waterless toilet
Tsinghua University's design team has created a concept waterless toilet designed for rural households in China, with the dual function of squatting and sitting, and the ability to recycle and treat waste.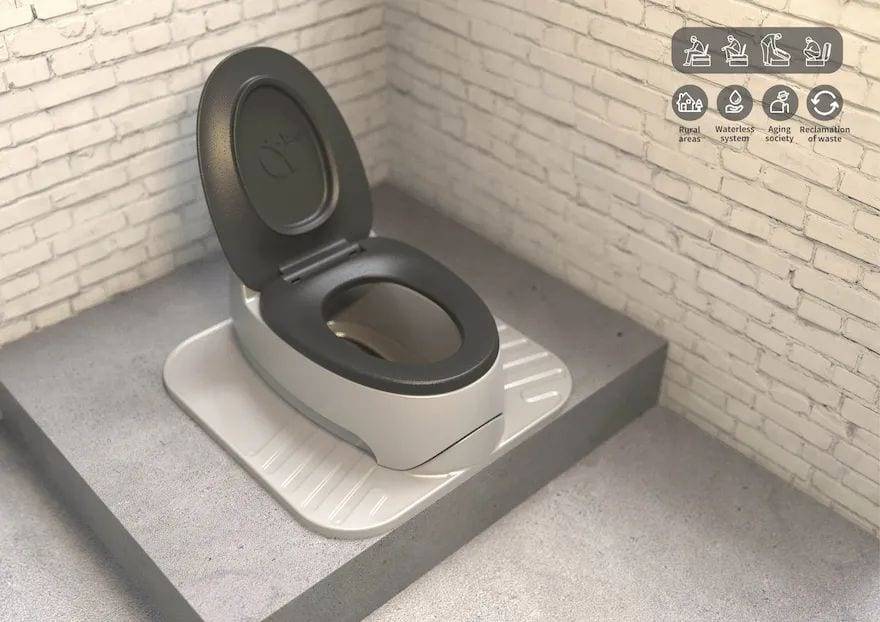 Takagi
 Built-In Water Purifier Faucet 
Takagi, a Japanese manufacturer of professional water purifiers, brings a water purification faucet with an easily replaceable water purification insert and an extendable faucet for easy cleaning of the corners of the sink.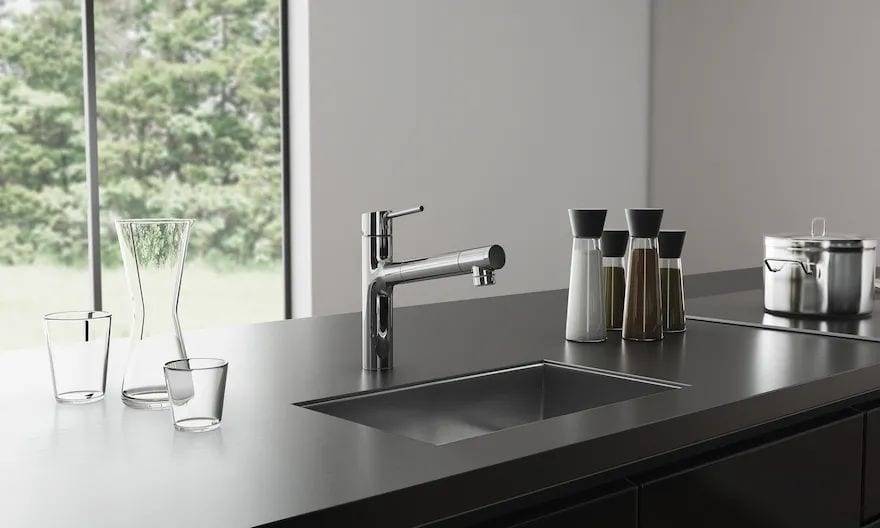 Meisui
 I-Aqua Ge1Z COMPACT
A smart water purification faucet that connects to a smartphone, allowing users to easily keep track of the water purifier's usage status. The handle is a one-piece design that sets the faucet's shape apart from other products.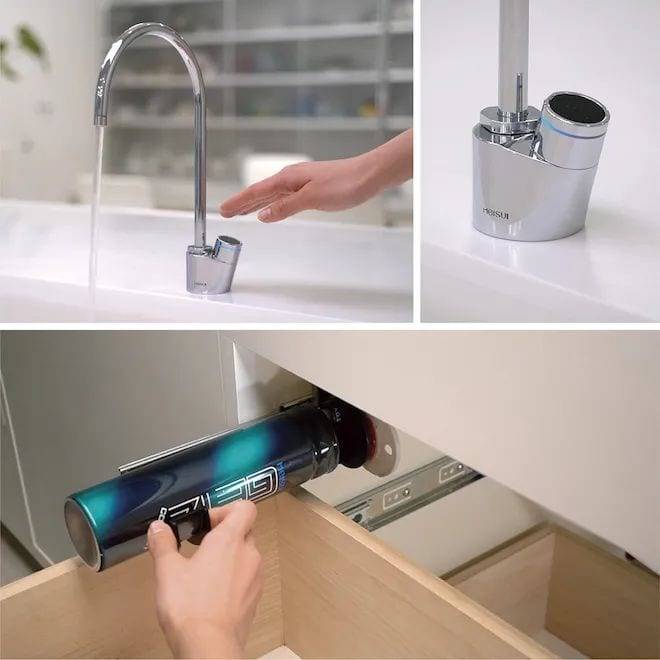 TOLI Corporation
 BATHNA Series
BATHNA bathroom mats are designed for bathroom safety and are mainly used in domestic shower areas with tile floors, but can also be used in hospitals, hotels and public bathrooms.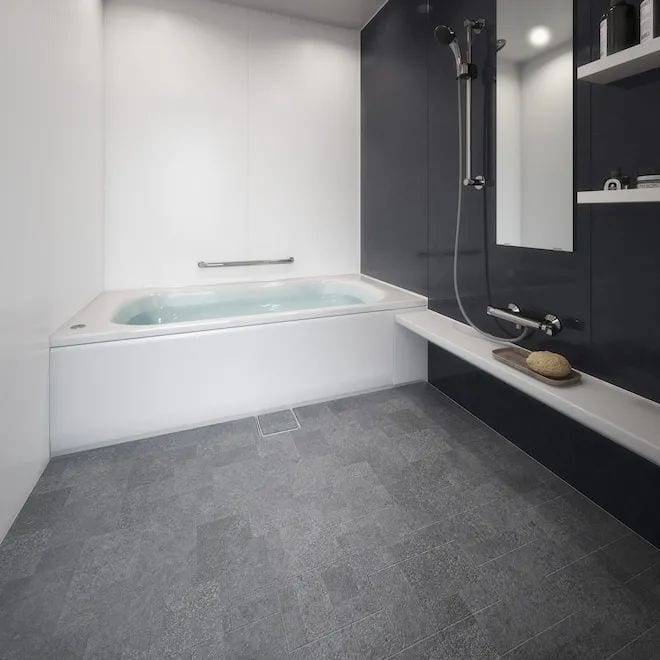 Jakuets
 Petit Toilette
The Japanese company's range of children's toilets, including urinals and toilets, is designed to provide a more comfortable toilet experience for children and caregivers.