Xiaoxin  Bathroom Headlines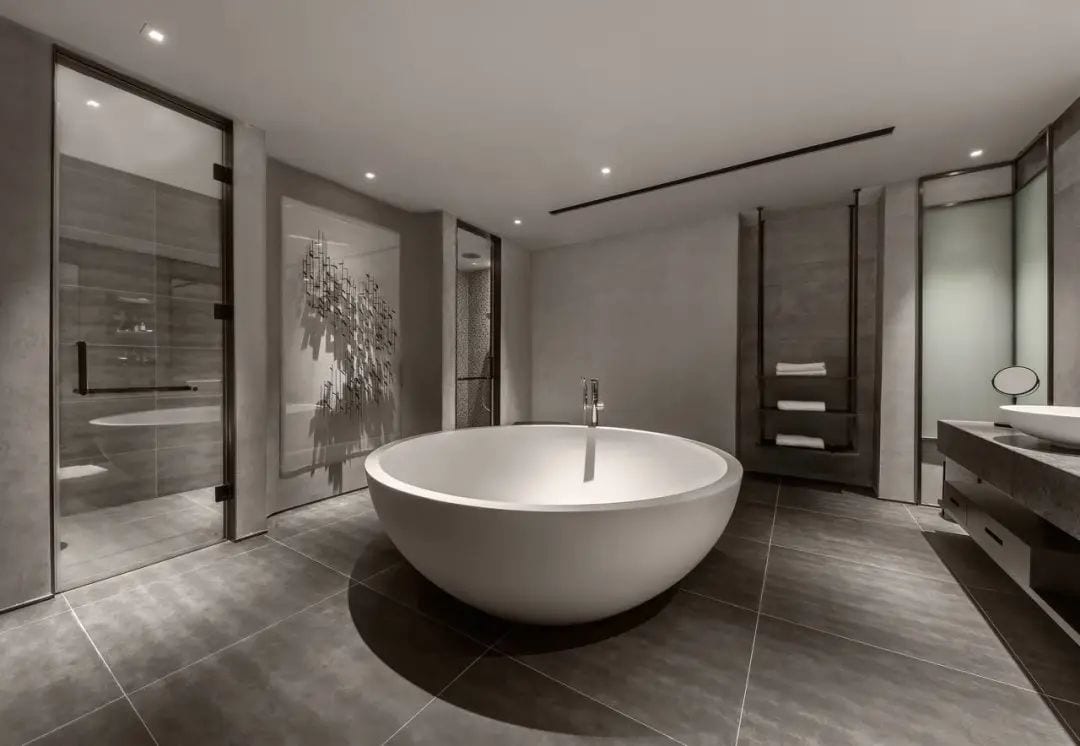 Utilities
1. Toilets should preferably be fitted with splash-proof sockets.
2. A water stop at the entrance is desirable.
3. Toilet plumbing preferably with service holes.
4. Membrane waterproofing is appropriate for waterproofing construction.
5. Waterproofing of shower areas to a minimum height of 1.8m and 0.3m in other areas.
Wall works
6. The need to "proof" the red line before tiling.
7. Non-slip tiles are preferred for wet areas.
8. Wait 24 hours for caulking after tiling.
9. Beware of white caulk and stain resistance.
10. Beware of flooding of tiles by caulk during construction.
Ground engineering
11. Testing for the lowest point of floor leakage immediately after tiling.
12. A drop of 1 cm every 1m of ground drainage slope.
13. The larger the floor tiles, the more uneven they are, preferably with tiles less than 30 cm.
14. Placement of floor drains at the corners to avoid the middle of the tiles.
15. Keep floor drains away from doors and have a wide perimeter.
16. Long floor drains look good but are more difficult to clean.
17. The best choice is a deep-water sealed floor drain with excellent odour control.
18. All edges of cabinets at the junction with the floor are to be covered with glue.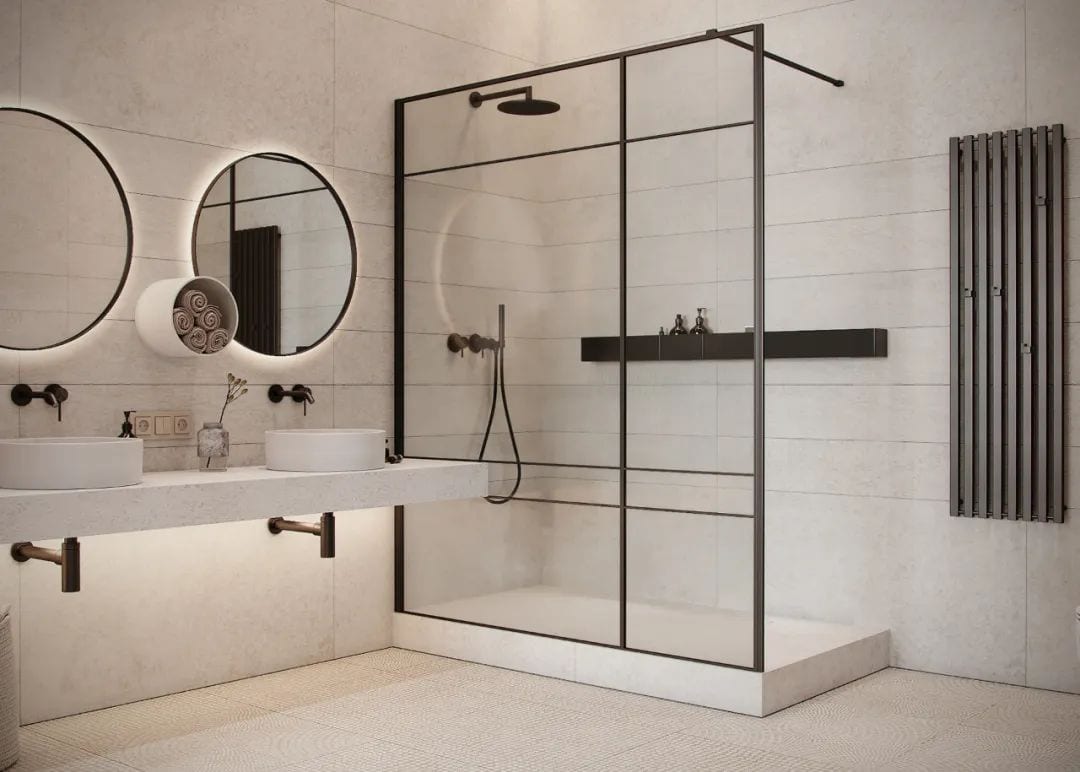 Suspended ceiling project
19. Ceiling design for maintenance holes to facilitate leak detection.
20. Topping out of waterways to the extent possible for easy maintenance.
21. Rustproofing of ceiling studs is required.
22. Ceiling ribs shall be less than 30 cm from the wall edge.
23. Take care to protect the floor tiles when hanging the ceiling to prevent falling objects from hitting them.
24. Exhaust fans in toilets where possible.
Sanitary ware entry
25. The height of the owner needs to be taken into account for washbasins and showers.
26. Pit spacing should be calculated when buying toilets.
27. Use pull-out faucets where possible.
28. The tile outlet should not be cut too large, or it will not be covered.
29. Wash basins that are too shallow are prone to splashing.
30. Glass washbasins are very dirty.
31. Plastic doors/wood doors with louvered design where possible.
32. It is advisable to install an anti-fog light in front of the mirror.
Other notes
33. The shower outlet should ideally be 1 m above the floor.
34. Toilet drains should preferably be 30 cm from the wall.
35. Leave an outlet behind the toilet as far as possible.
36. Leave two sockets to the right of the washbasin mirror.
37. With the wiring of the mirror headlamp located a few centimetres directly above the mirror being optimal.
38. Toilets should not be installed with cement but with silicone.
39. Well-glazed toilets are less likely to stick to stains.
40. Always use  for hardware and sanitary ware.