Who Owns Peerless Faucets – Are Peerless Faucets Any Good

As one of most popular plumbing fixtures manufactures all over the world, Peerless offers affordable faucets with proven design in a range of styles and finishes offering consumers various options to refresh the bathroom and kitchen. In order to make everyone know more about Peerless faucets, this post will discuss about Peerless faucets from various aspects such as who owns Peerless faucets, where are Peerless faucets made, are Peerless faucets any good, etc.
About Peerless – who owns Peerless faucets

Peerless Faucet Company is a subsidiary of Masco Corporation , a Fortune 500 company, and a global leader in the design, manufacture and distribution of branded home improvement and building products. Meanwhile, Peerless is a affordable range manufactured by Delta Faucet Company.
Who makes Peerless faucets – where are Peerless faucets made
Is Peerless made by Delta? Actually, Peerless Faucet is owned by the giant Masco Corporation. So some Peerless faucets are mostly produced by Masco Corporation. In addition, some Peerless faucets are still produced in Delta's North American factory. Masco is an American faucet manufacturer. Delta produces faucets in Greensburg, Indiana; Jackson, Tennessee; and Morgantown, Kentucky. It also has two factories in Ontario: one in London and the other in Cambridge, mainly serving the Canadian market.
Are Peerless faucets any good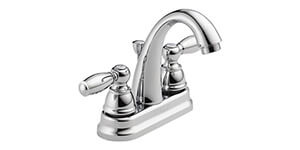 The practical factors provided by Peerless faucets really make Peerless faucets a very good choice. In addition to practicality, the design of Peerless faucets is also great, in line with the aesthetics of most families. Are Peerless faucets any good? Let's take a closer look at the main features of Peerless faucets.
Look
Peerless faucet is one of the best looking faucets you can find. With ergonomic design and stainless steel frame, it is specially made to satisfy the beauty of your home. Peerless faucets are coated with a special PVD to extend the gloss and smoothness of the faucet. Some faucets even use split finishes, which are basically two-layer coatings: chrome and PVD.
Price
When considering value for money, Peerless faucets are the best on the market. These faucets provide a wide range of functions at an affordable price. Even the cost of high-end faucets is lower than many other high-end faucets, which makes it a universal choice for everyone to choose.
Durability
The Peerless faucet is made of stainless steel and is durable. The faucet comes with a lifetime limited warranty, which provides great value for the investment. They are coated with a special PVD layer to ensure that the color and gloss of the faucet stay longer.
Easy to use
Manufacturers have done a relatively good job of avoiding unnecessary functions and focusing on the basic functions that customers may need. Almost all faucets in this lineup have a dedicated pull-down lever instead of a traditional knob. Peerless faucets are rated as ADA-compliant, which means that even disabled people can use these faucets.
Closing thoughts on Peerless faucets
Peerless Faucets are offered in a wide range of styles and finishes like stainless, chrome, oil rubbed bronze and brushed nickel to match your personal design aesthetic. With proven design, reliable quality, and easy installation, Peerless makes it an easy choice for budget-friendly kitchen faucet upgrade.