Who Makes Kingston Brass Faucets – Is Kingston Brass A Good Brand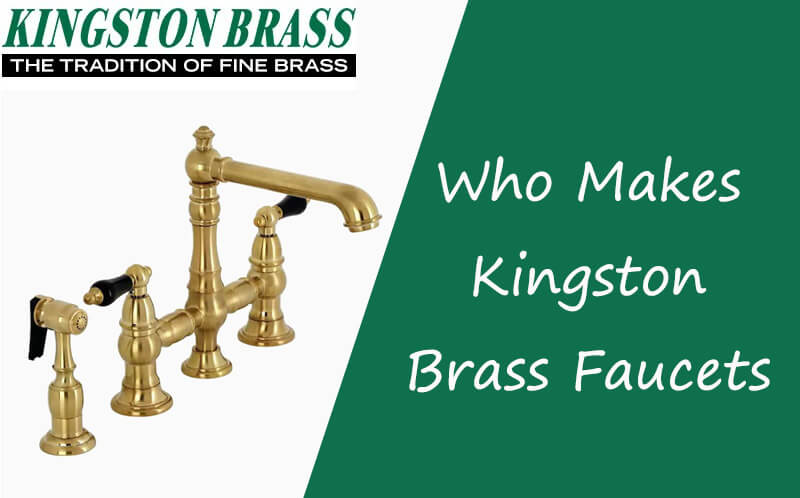 As one of the most famous plumbings fixtures manufacturers, Kingston Brass does specialize in making vintage-inspired faucets with modern designs.However, Kingston Brass might be not so familiar to most people. In this article, we will introduce Kingston Brass in various aspects such as who makes Kingston Brass faucets, are Kingston Brass faucets good quality, where are kingston brass faucets made, etc.
About Kingston Brass

Kingston brass faucets and fixtures represent a high-quality and affordable option that meets all your plumbing requirements. Kingston Brass was formed in 1998 in California and has been popular since the beginning. They have manufactured a variety of styles of heavy-duty solid brass faucets that are durable. With high-end designs and durable finishes, it's no wonder customers are so satisfied with their products.
Kingston Brass provides you with all the qualities you need at a price you can afford. The big brands in the pipeline can obviously produce great products, but sometimes their prices are very high. Kingston Brass set out to change this trend. They want to make a product that can compete with big brands in all aspects, except for one significant difference-price! Kingston Brass has found the perfect balance between quality and price.
Where are Kingston Brass faucets made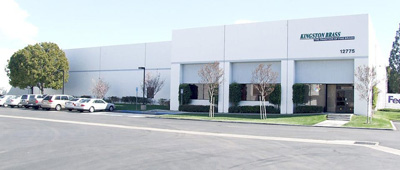 The Kingston Brass headquarters is located in California. Besides, it has purchasing offices in Shanghai, China and Taipei, Taiwan. Most of Kingston brass faucets are designed and manufactured in California factories. In addition, a small part is produced in Taiwan, China, but mainly the accessories of the faucet, and then transported to the California factory for assembly and processing. The purchasing office located in China mainly purchases products made in China such as kitchen and bathroom accessories.
Are Kingston Brass faucets good quality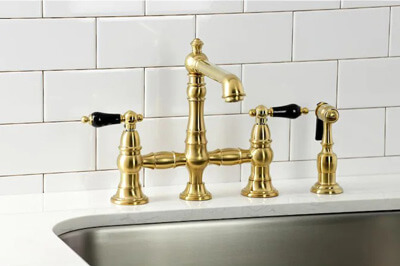 They really focus on making vintage faucets with modern designs. An important reason for their popularity is their pricing and quality. Lower price and better quality are the main reasons why they are so popular around the world. You can hardly find better faucet deals from other people. Kingston also offers a wide range of finishes and styles, with more than 60 series and 20 different finishes to choose from. You can find everything from pull-down faucets to pot fillers in nickel, bronze, and brass finishes on their website.
Although many of Kingston's models have a traditional look, they are equipped with all the features of a modern faucet, such as hands-free operation and perfect engineering design. Their most popular series include Kaiser, Heritage and Continental series.
Bottom line
If you have the idea of upgrading the kitchen faucet, you also like the idea of saving some money on the renovation. Kingston brass faucets and fixtures represent a high-quality and affordable option that can meets all your requirements. As a whole, Kingston Brass is always one of faucet brands worth considering when you are intended to purchase a faucet for your bathroom or kitchen.