Which Brand of Kitchen Faucet is Better
No kitchen is without a faucet. If there is no faucet, when cleaning dishes and food, it is difficult to ensure that the kitchen is clean and sanitary, bacteria will also enter our bodies with food. Today WOWOWFAUCET will give you an introduction to which brand of kitchen faucets is good.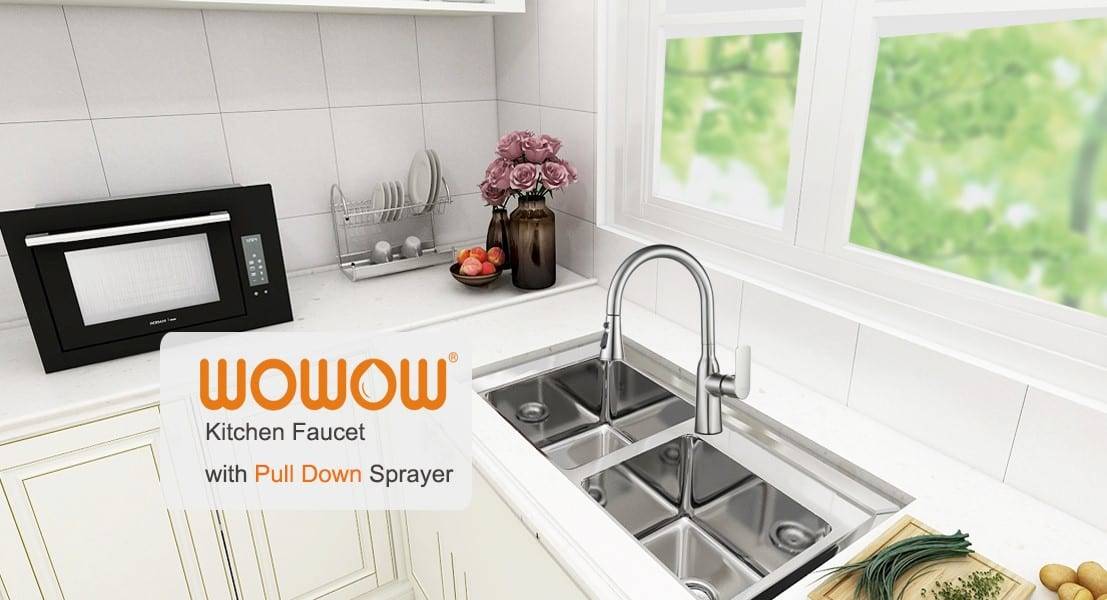 The Top 10 Brands of Kitchen Faucets
Grohe (a supplier and global exporter of sanitary products and systems of the German GROHE Group, since 1936, brand).
Moen (global faucet, kitchen basin and bathroom hardware accessories professional manufacturing company, brand, the United States Moen Corporation)
Sunlot (National water-saving product certification. China's top 500 valuable brands. High and new technology enterprise. China Famous Trademark)
Jomoo (China Famous Trademark. National High-tech Enterprise. Quanzhou City Trademark)
FLOVA (the brand was founded in 1991. It is one of the early domestic research and development and production of mixed faucet enterprises. And it has passed the stringent US-Canada CUPC certification, US NSF and other water safety certifications. It is one of the first batches of new national standard certified enterprises.)
WOWOW (Established in 2008. China Famous Trademark. Sanitary ware industry brand, a global brand of smart sanitary ware, VIGGOLD. VIGA (China) Ltd.)
ARROW (China's well-known trademark. Influential domestic comprehensive bathroom brand. Foshan Shunde Lehua Ceramics Sanitary Ware Co.)
American Standard (started in 1861, one of the world's leading bathroom product development and manufacturers, large multinational corporation, American Standard (China) Co.)
Huida (1982, China Well-known Trademark, China's 500 valuable brands, Tangshan Huida Ceramics (Group) Co.)
Kohler (founded in 1873, the United States of America, one of the old / large family business, 100 years of history, the United States Kohler (China) Co.)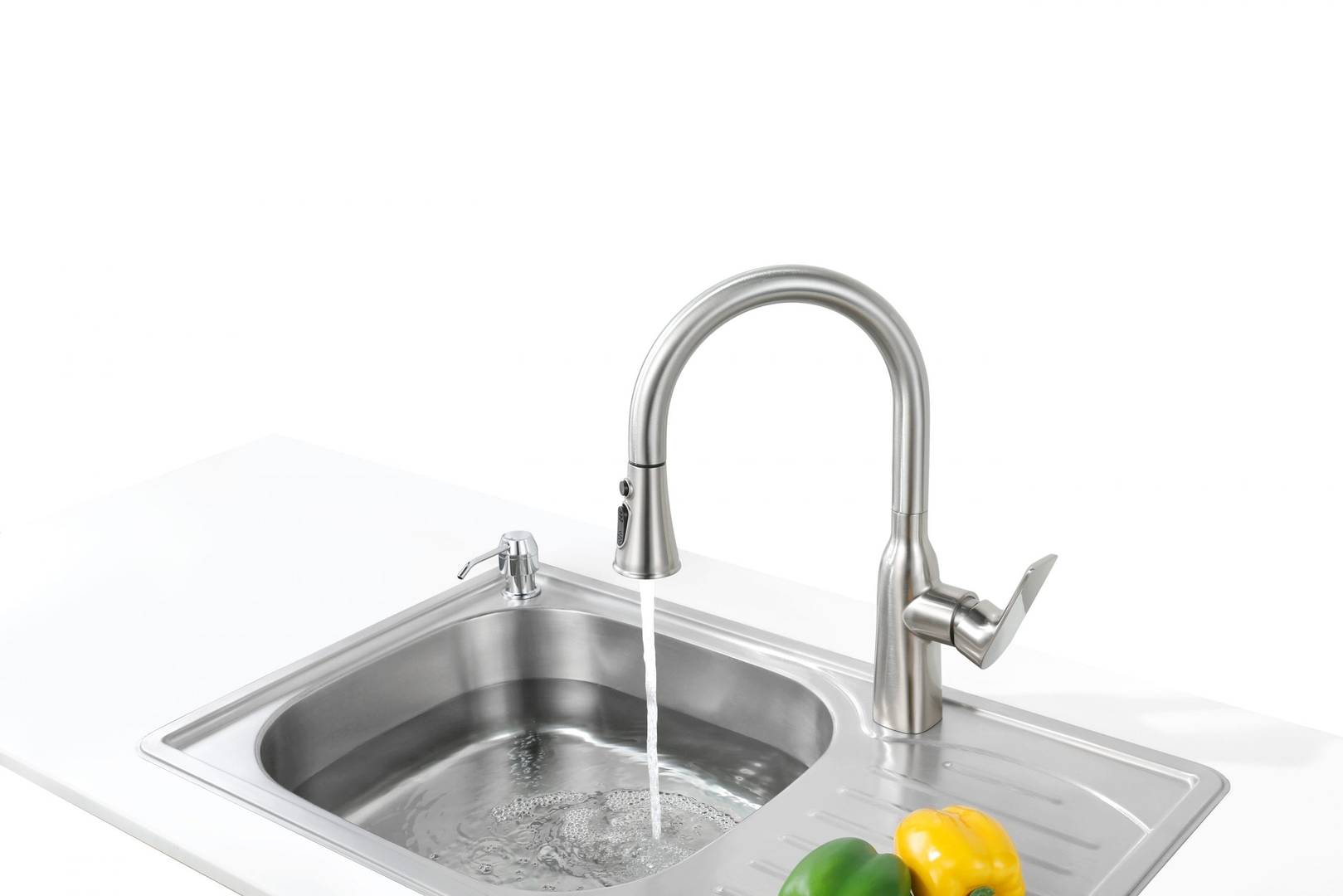 The general kitchen faucet, brass material is the higher frequency of use. The outside of the faucet material is chrome or nickel-plated. It also comes with a pull function and has a swivel function. It can also adjust the spray state. The latest trend is the stainless steel faucet. In terms of processing, stainless steel is more difficult to process, so the price will be higher.
When you buy a faucet, you can turn or pull the handle to see if it's light and flexible without a sense of stuck. The water spout with a sense of resistance generally have more or fewer quality problems, or improperly assembled, or improper debugging, some may even be from the assembly of low-quality parts.
In fact, about the kitchen faucet which brands of quality, there is no good, only better. And the quality of good and bad can not use the price and brands to measure. Price and brands just to give you a reference, so it is recommended that we buy faucets, it is best to compare several brands.