What We Need to Pay Attention to when Using Faucets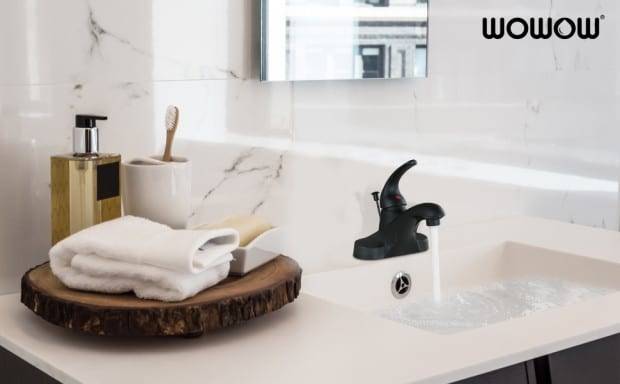 As we all know, in this age of technology, our technology products are sprouting up like bamboo shoots, but no matter what, if our use is not standardized, it will be easily damaged. So how should we standardize the use of faucets, let Will our faucets last longer? The following are some precautions for using the faucet I have summarized.
Remember to wash off the water before installation. First remove any contaminants from the wash hose to remove any impurities from the mounting holes. Also check the box for fittings that have entered the contaminants that could clog or wear out the ceramic valve core.
Next, connect the water hose with a metal hose, but without regard to where the hose will be installed. Pay particular attention to the length of the hose, which is usually 30 cm (inlet size, individual brands or hard pipe). It is possible to connect the water pipe with a hard metal hose. Then you should also buy the faucet first and then lay the water pipe according to the length of the hard pipe. In terms of service life, of course, the hard pipe is better than the water pipe. Also, when installing a sink faucet, it is better to install a wall-mounted faucet if the water pipe is laid over the tank, otherwise install a regular tank faucet.
When we took over the connection, the left side was hot water and the right side was cold water. The distance between the two pipes is 100mm-200mm.However, the tap should be removed after the position of the water inlet connection is fixed.The installation of the tap should be carried out after the completion of the wall masonry to prevent the surface coating of the tap from being worn and scratched. However, when using imported products such as showers, booster pumps should be installed in advance to ensure that they can deliver water properly.
The faucet in your home is not durable? How do I choose a faucet? If you want to choose a faucet that is durable and convenient, remember to choose a faucet based on the brand, price, type and material. When you use the faucet, you should pay attention to the maintenance so that the faucet is not easily damaged. We believe that if these faucets are used properly, our lives will be safer and better.