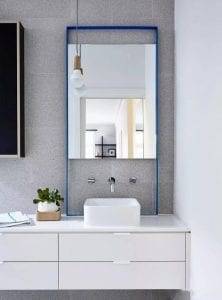 As we pay more and more attention to the design of living space, the faucet of the bathroom is no longer just a medium for water, but the most finishing touch in the bathroom design.
Now that it has entered the decoration season, WOWOW has summarized the latest faucet design and technology trends this year, so that you will never fall behind when buying.
// New indicator of popular color //
This year's popular color "Tender Grass Green" released by the global color authority pantone is a color very suitable for spring and heralds a promising new beginning.
Unlike last year's quartz powder and tranquil blue that brought people a sense of peace and tranquility, this year's tender grass green evokes people's yearning for the natural environment, and everything is so thriving.
Therefore, Sussex has launched a series of grass-green faucets and shower products to follow this trend. Many people will not put fancy colors in the bathroom space. However, choosing a single product with a color jump can really make the space interesting.
In addition to the popular color and grass green, Sueesx's leading products also have many color options. The brand believes that colorful colors are definitely a major trend in bathroom design. If you want to catch up with fashion, you might as well try these colorful bathroom products.
// Metal and brass are still popular //
Rose gold and brass are popular trends that have continued since last year, and they are indeed full of texture. However, unlike last year's one-piece color, this year's metal faucet emphasizes the mix and match of colors or materials, which can be regarded as a more innovative design.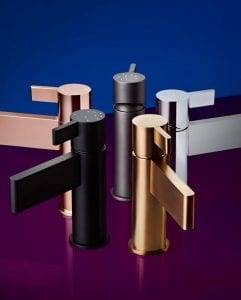 In addition to rose gold and brass colors, matte black, silver and dark gray are gradually becoming popular, whether they are used alone or in combination, they are very fashionable and eye-catching.
// The direction and texture of the water flow //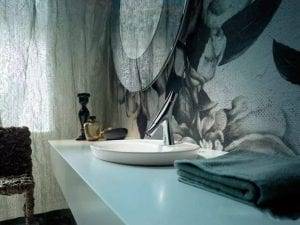 The faucet produced by Hansgrohe's high-end line Axor conforms to the flow direction of gravity, and the specially designed water outlet angle ensures that the water flows naturally, allowing the touch of the skin to enter the natural flow of natural water without pressure.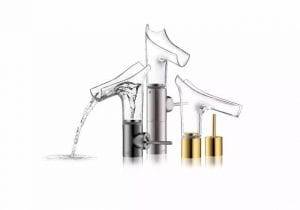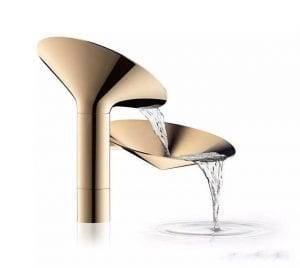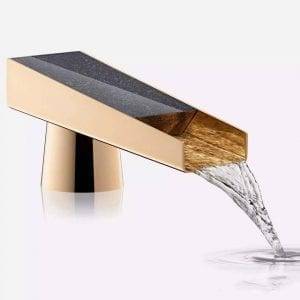 Glass, stone and metal are all innovative materials of Axor's new faucet products this year, bringing a different visual experience.
// Innovative hydraulic system //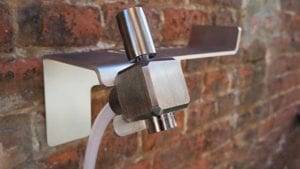 With the popularity of industrial home design styles, many home product designs tend to be industrialized. The faucet designed by Adriano Design for the Italian brand Verum is a typical representative.
This faucet also won the 2017 German Design Award for its innovative design and technology.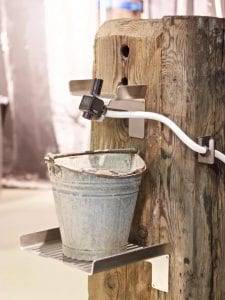 This faucet named Dueacca is based on a systematic metal cube, but the concept of a hydraulic system is reinterpreted inside.
The water flow can flow out evenly through the hydraulic system in the pipe of the faucet. Even if the pipe is long and needs to be extended to the outdoors, it can ensure that the water flow will not become smaller, causing a waste of water resources.
// Innovative materials increase the convenience of use //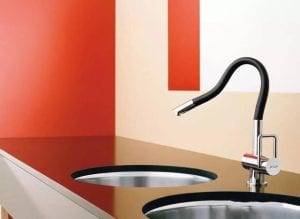 This Zurich faucet is also a product that has won the Red Dot Award. It uses a mixed material hose combined with a metal hard tube design, and the water flow angle can be changed at any time according to the needs of use, which is very convenient to use.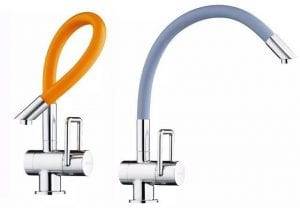 There are also many colors for the synthetic hose to choose from, so that the freely movable water pipe brings greater comfort and convenience to bathroom life.