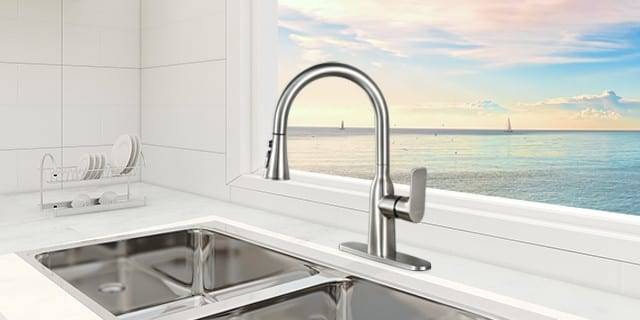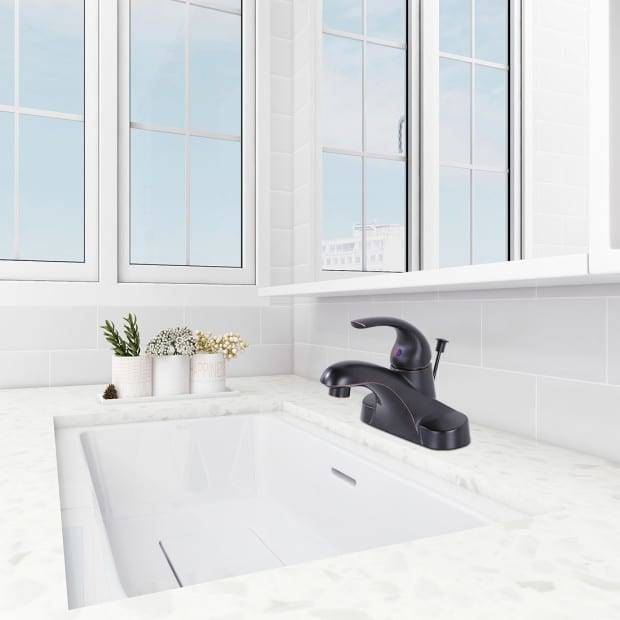 When you buy a faucet, there is one factor you must consider: choose a single-handle or double-handle faucet. This article will tell you the answer.
Single handle double hole faucet: refers to the cold and hot water are introduced by two pipe holes, by the spout out of water. The water temperature is adjusted to the left and right by the handle. Usually the left side is hot water, the right side is cold water. This valve is actually a common hot and cold mixture of valves.
Double handle double hole faucet: refers to the cold and hot water were introduced by two pipe holes, by two valves and a spout control water. The water temperature is controlled by two valves to achieve the water temperature is easier to control. The actual application is less.
Kitchen faucet, editor suggests choosing a single handle, and it is best to choose a faucet handle longer, because in the kitchen, we insist on holding other things with our hands, or hands more oil, this time the faucet can use the back of the hand to switch is much more convenient.
For shower faucets, it's convenient to opt for a double faucet if you're using a gas water heater in your home. Although many gas water heaters are now thermostatically controlled, it's better to mix the water with the faucet because everyone in the house feels differently. Make fine adjustments to the temperature.
Ordinary single-handle faucet, when adjusting, is the hot water pipe and cold water pipe water volume changes, it is difficult to grasp, while using a double faucet is very convenient, just open the hot water faucet to the maximum, and then open the cold water faucet. The right amount on it, for some no low-pressure start water heater, because the hot water pipe has been opened to the maximum amount of water, so the water heater will not appear when regulating the water temperature off the phenomenon.
The single handle faucet is easy to open, and the advantage of the double handle faucet is that it is easy to adjust the hot and cold water, so the single handle is suitable for the kitchen, and the double handle is suitable for the bathroom.