In the past, the single type of faucet could not meet all the requirements of people. At present, the faucets in the faucet market can be divided into three types: bathtub faucet, basin faucet and kitchen faucet. In each category, according to function, style, material and Colors are divided into many small categories. Different faucets have the same difference in detail.
Bathtub faucet double outlet
This faucet must have two outlets, the bottom for filling the bathtub and the other for connecting the shower. After recognizing it, it should be noted that the length of the faucet spout is slightly longer than the width of the edge of the bathtub, so as to ensure that the water does not flow outside when the water is injected.
Basin faucet short mouth
This faucet is used in conjunction with the bathroom vanity to wash and wash your face. Therefore, it is practical and coordinated to choose a faucet with a short nozzle and a low nozzle, but it is necessary to leave enough washing space. After locking such a faucet, first look at whether the faucet mounting hole of the basin is a single hole or a three-hole; if it is a three-hole, it is necessary to measure the distance between the mounting holes is 4 inches (about 10 cm), or 8 Inches (about 20 cm) before you can determine which faucet is right.
Kitchen faucet head high
For ease of use, the kitchen faucet should be taller, and the spout should be long. It is best to stretch over the drain and not splash.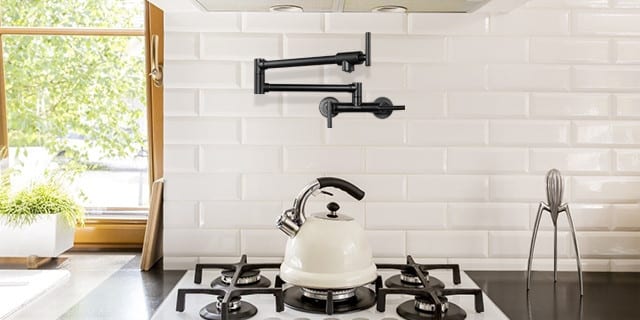 TIPS
The internal structure of the faucet is not much different, except that there are ceramic valves and rubber seals in the sealing method, but the difference in external style is large. When shopping, in addition to considering personal preferences, but also consider its collocation with the surrounding environment, see the bottom is the choice of single handle, 90 degree switch, or choose the spiral steady type is more appropriate, and then decide to buy.