Originally Eos   Interior Design Alliance
 Minimalism
Simple tones, clear spatial lines, the simplest minimalist embodiment of the technique, however, the simplest is also the most complex, reducing the color, eliminating accessories, reducing the essence of the design, in order to present the space simple and true beauty.
01.
Grey-Toned Minimalist Apartment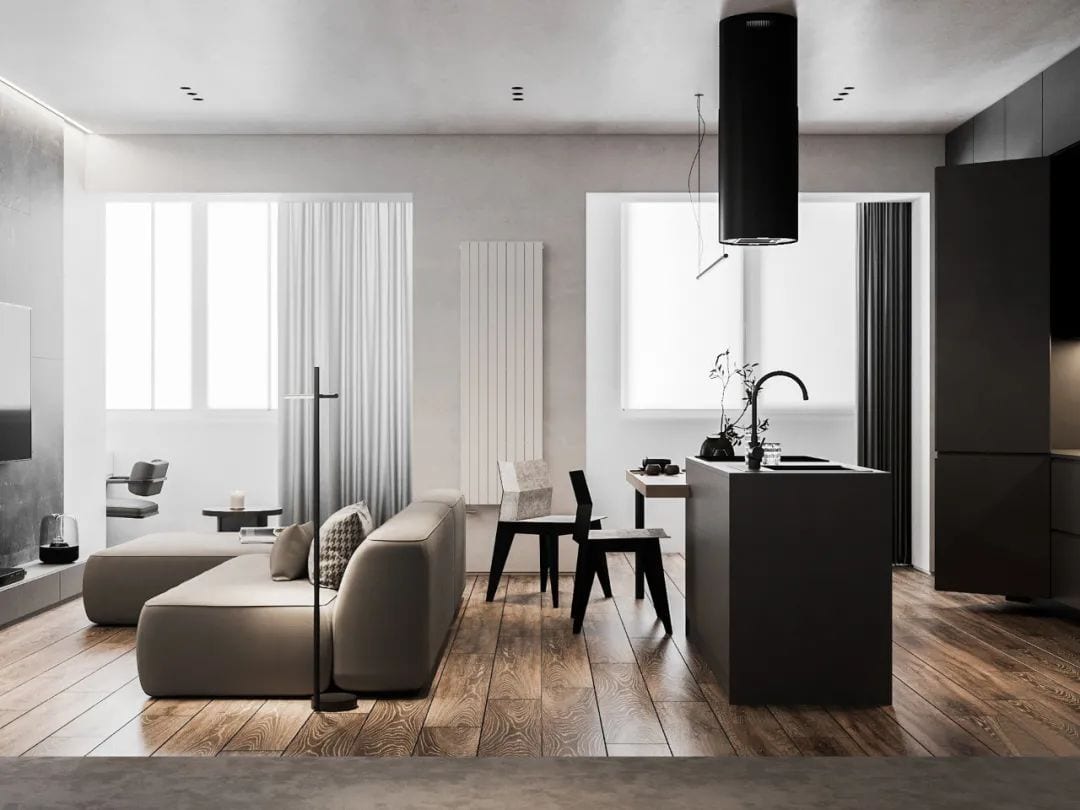 The designer, Iryna Grodzik, has a knack for creating contemporary home spaces, and this project is full of modernist minimalist colors, from the materials to the color palette to the accessories.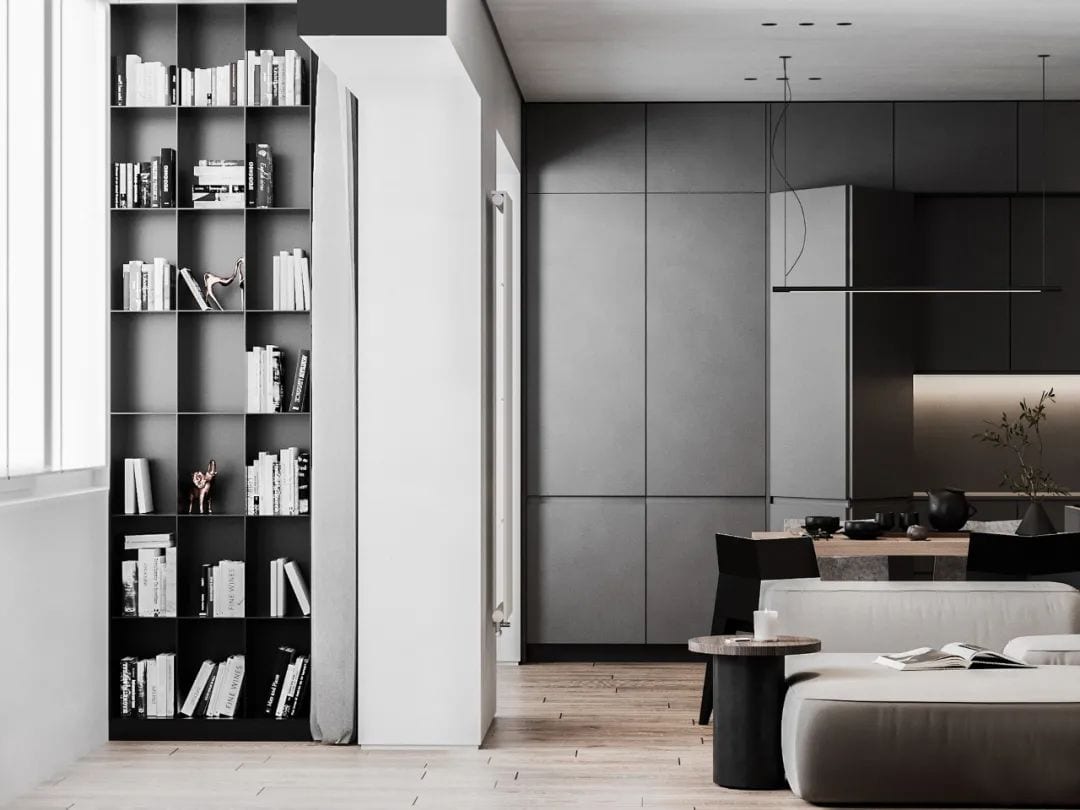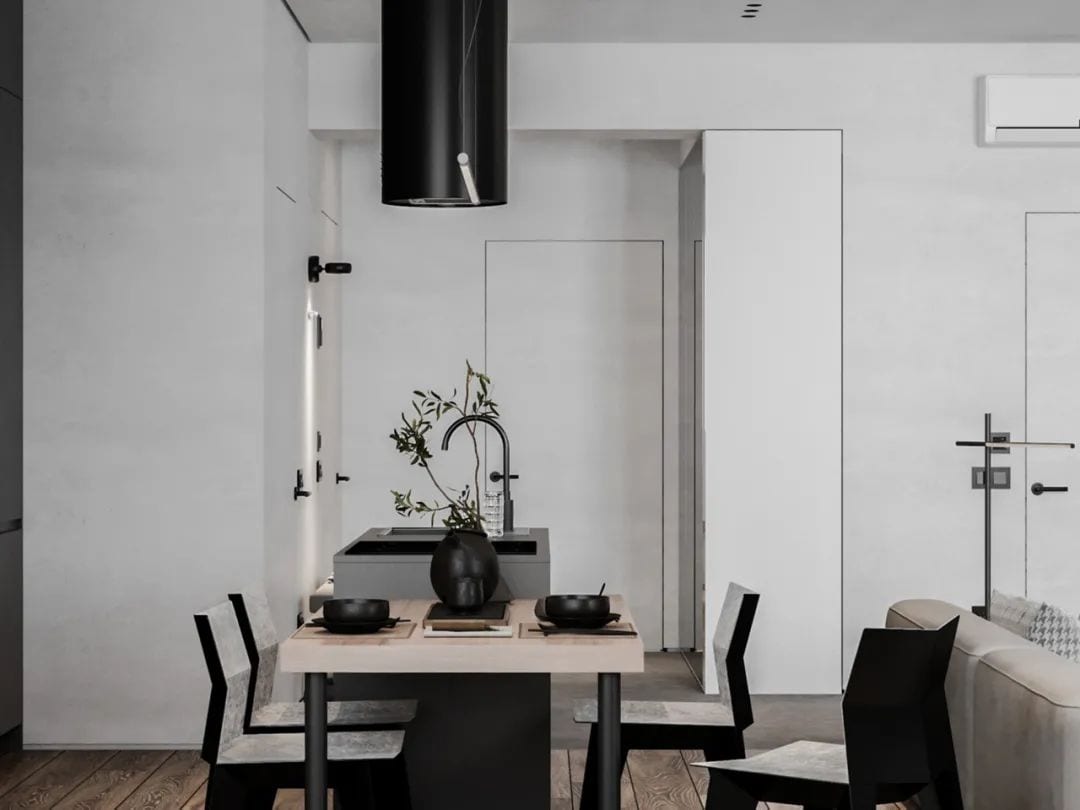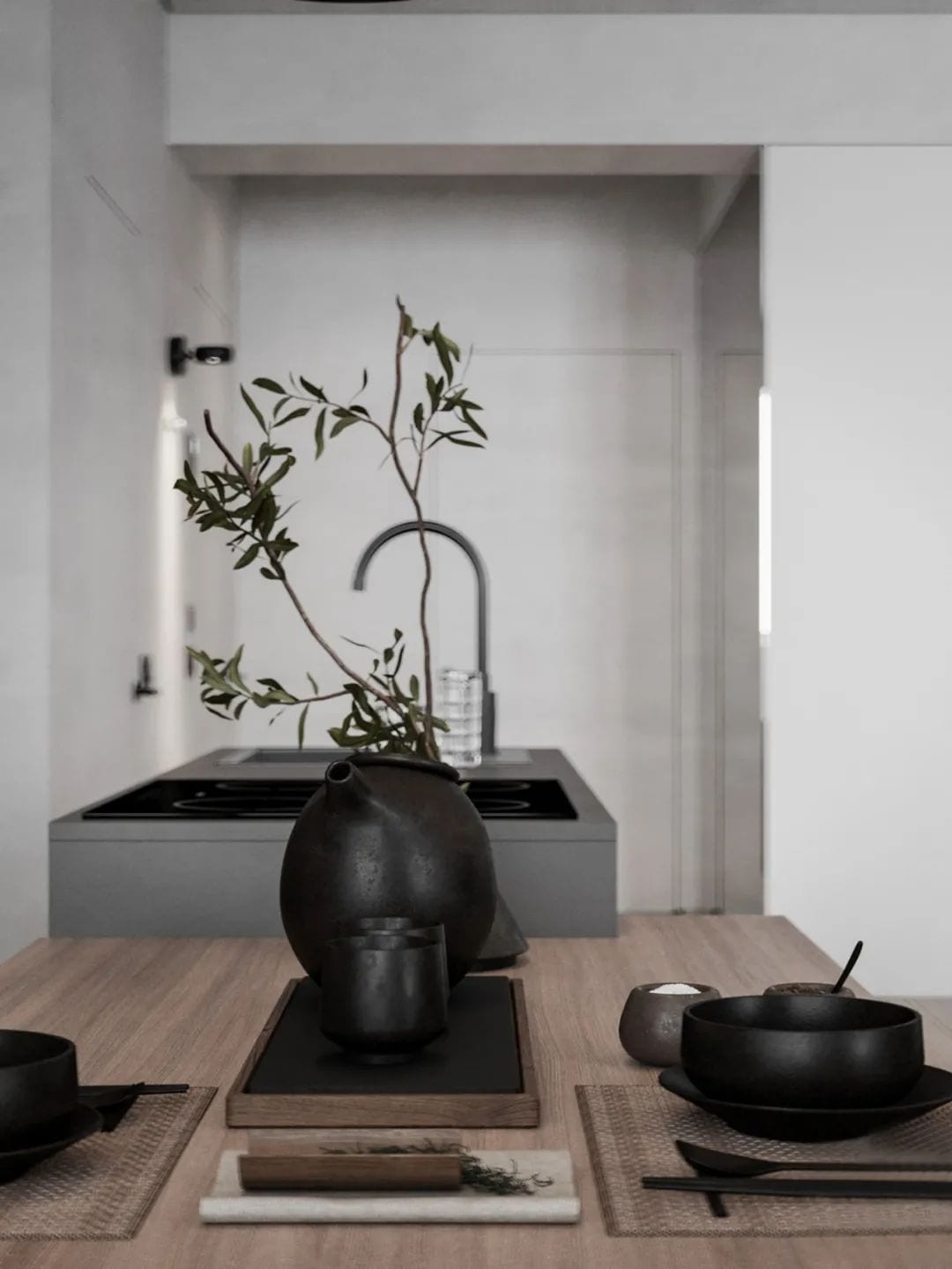 The interior space is calm and quiet, dominated by black, white and grey.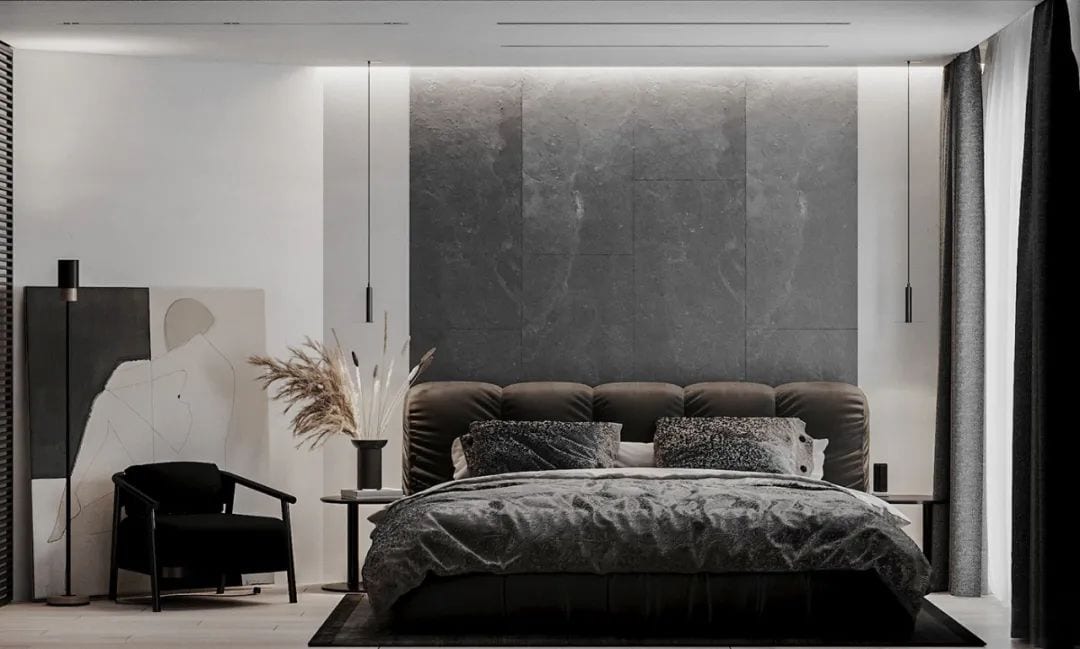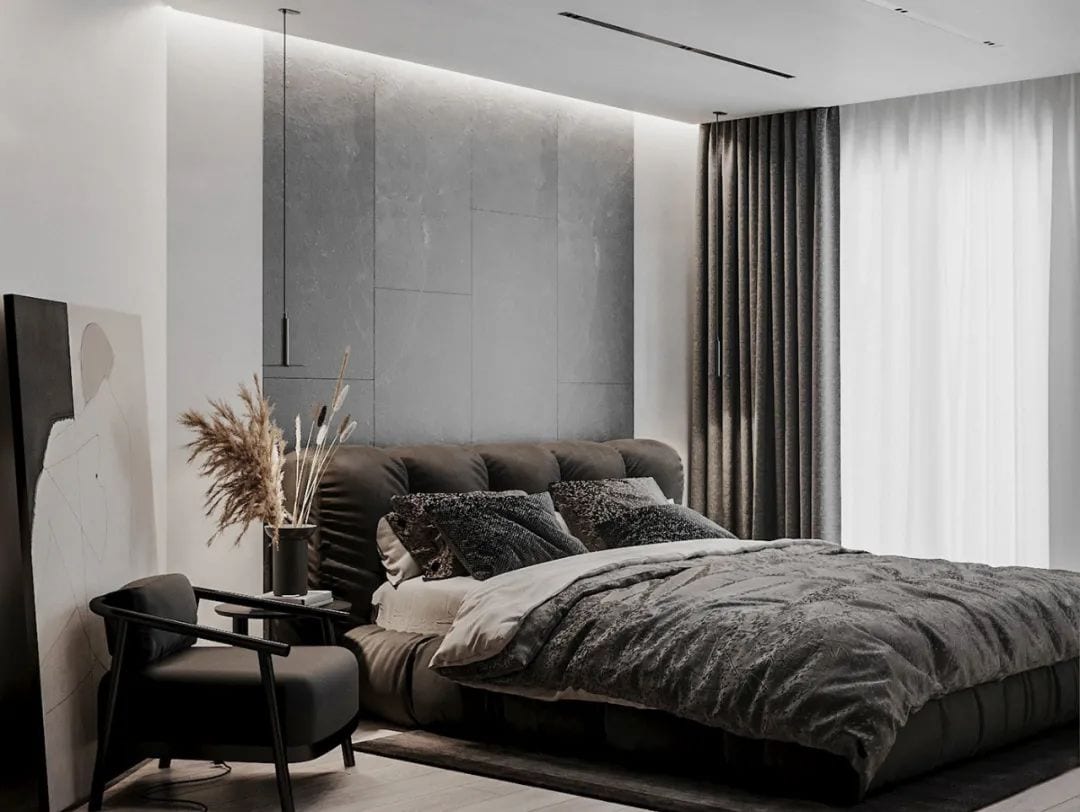 The space is enriched by the contrast of colors and the collision of materials, reducing unnecessary decorations.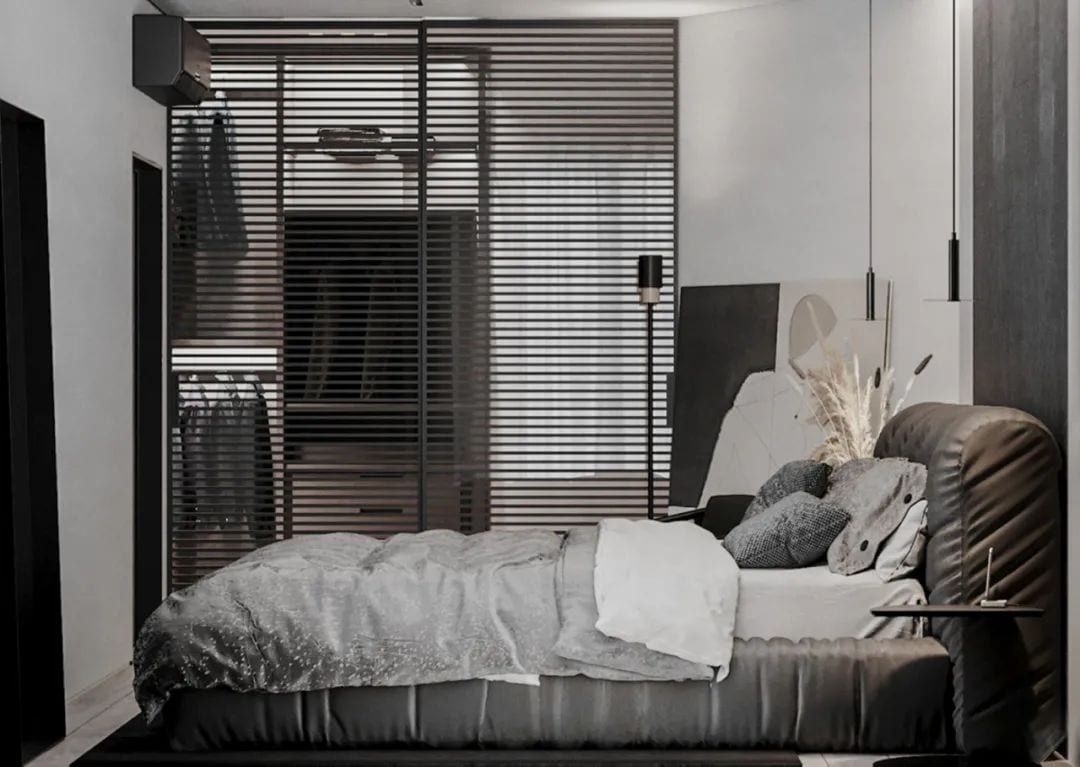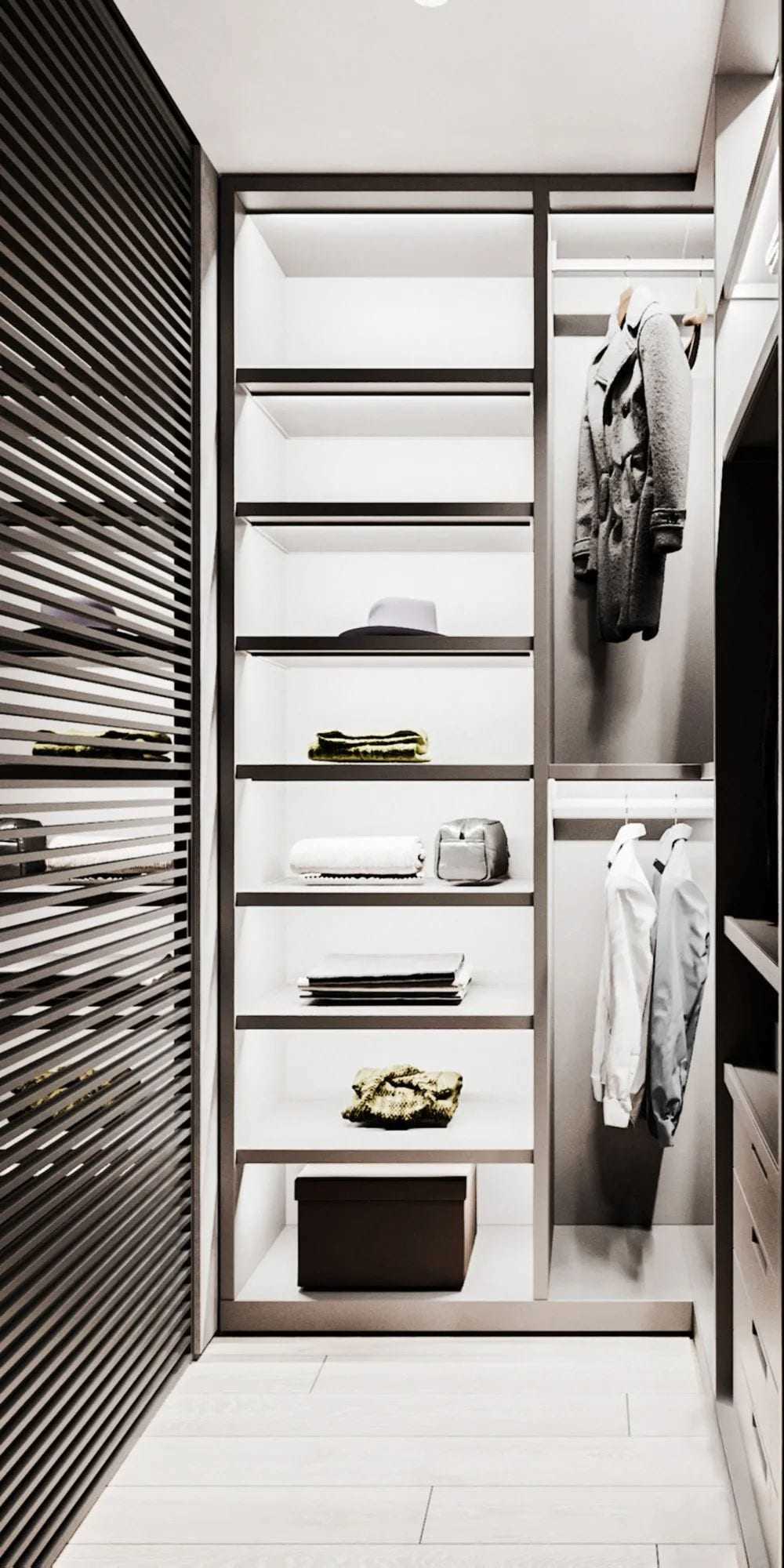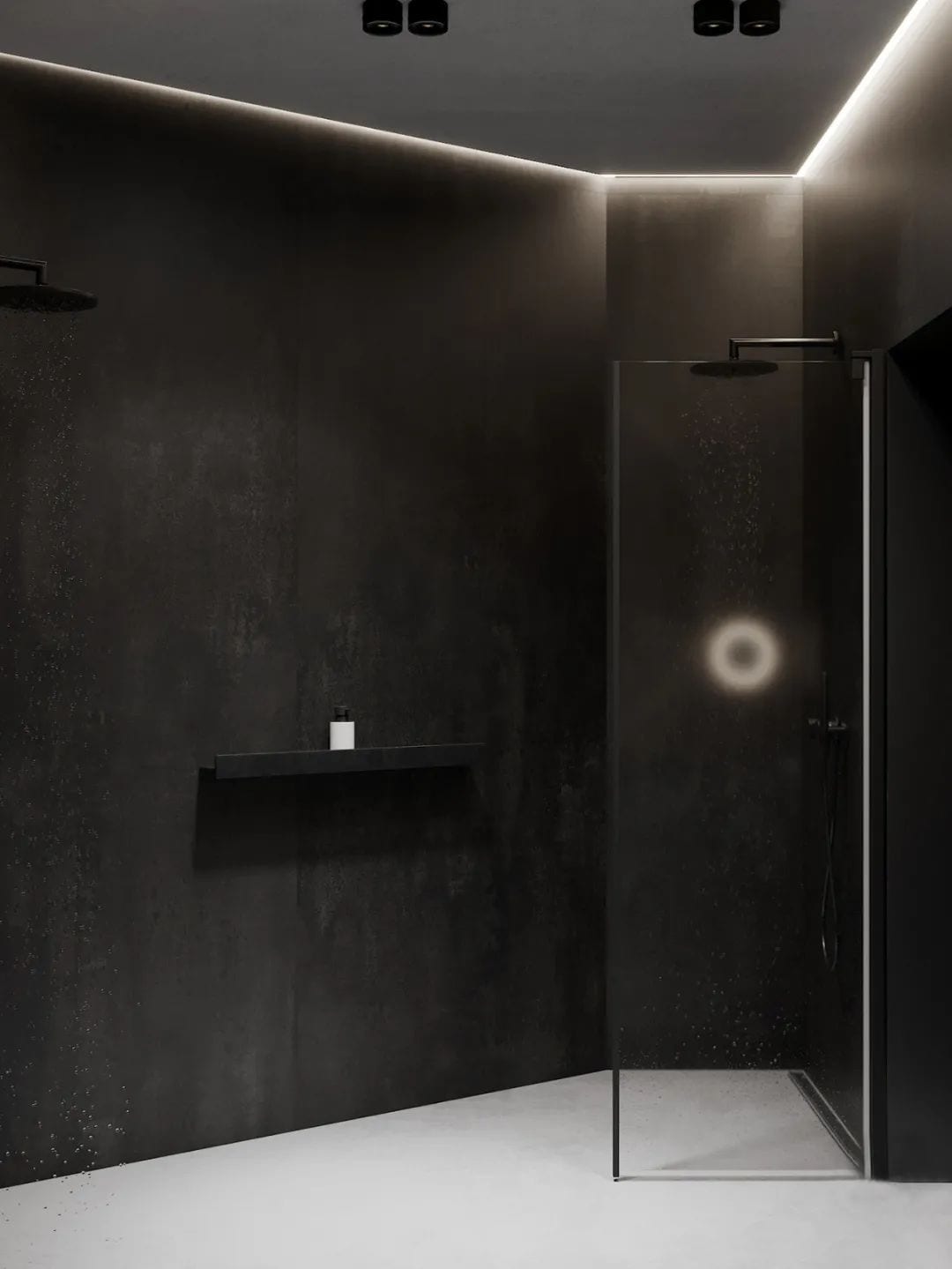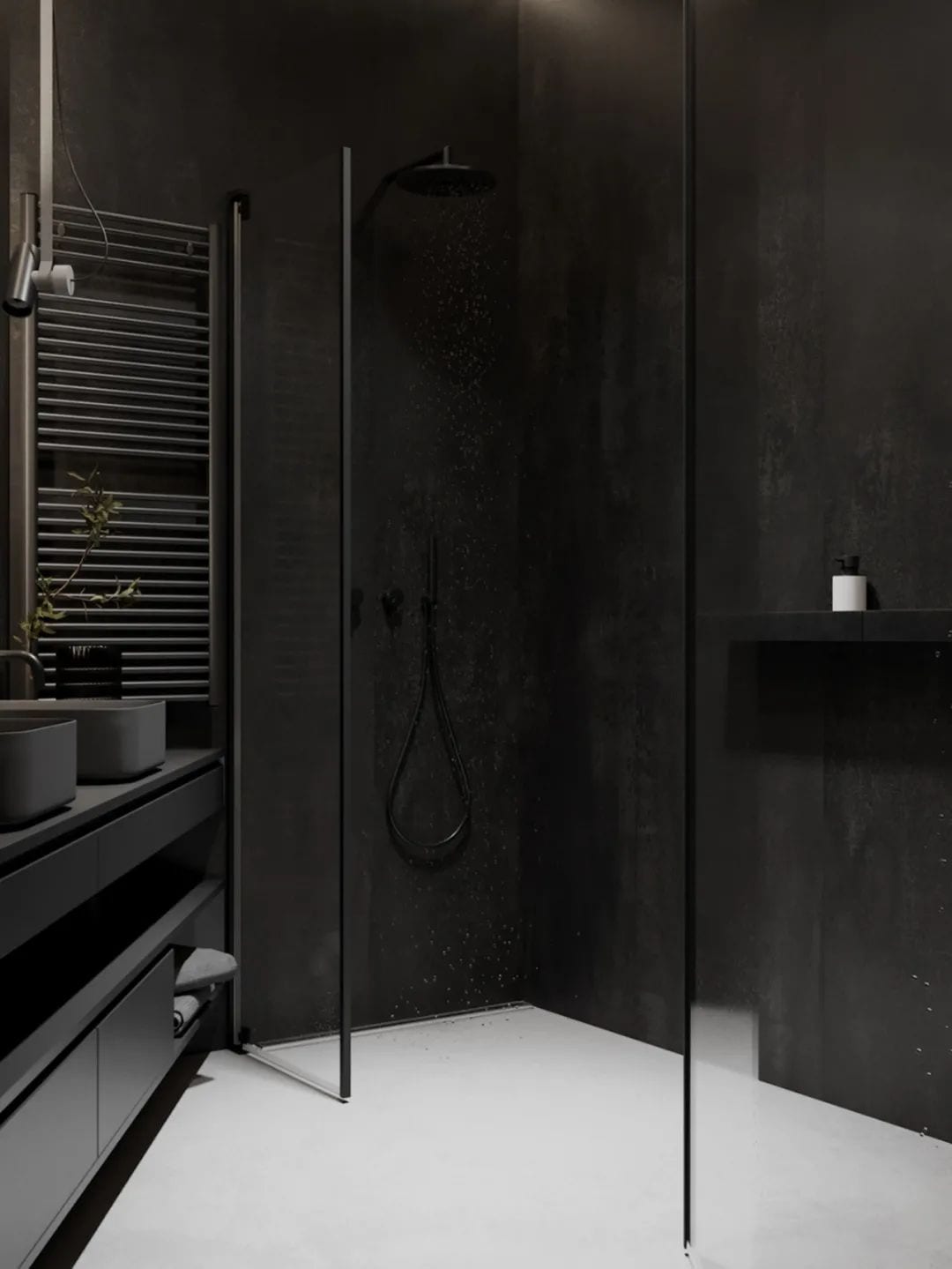 The color of the main bathroom is very unique, using black and white to form a contrast, and the glass partition makes a simple distinction between wet and dry areas.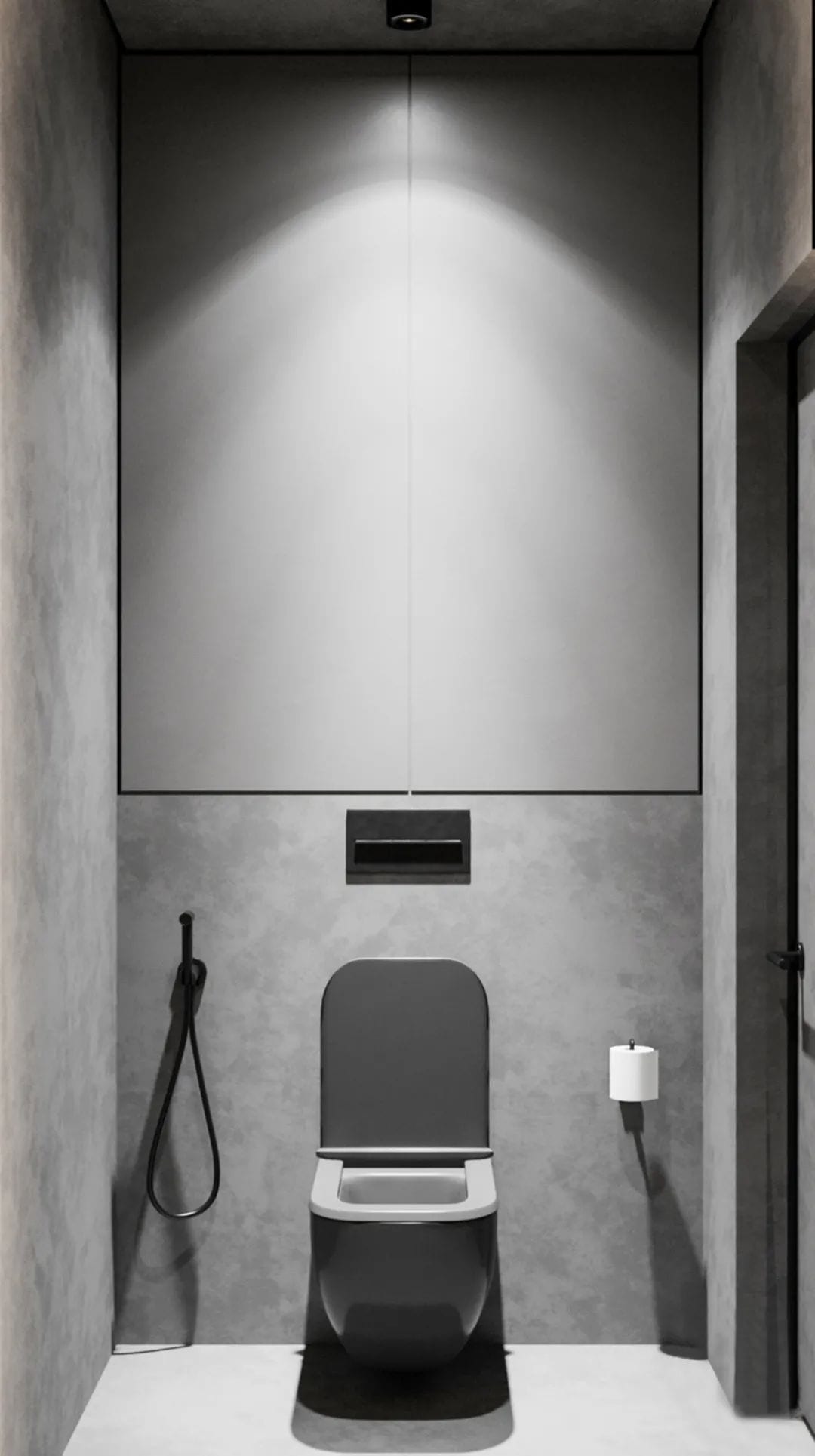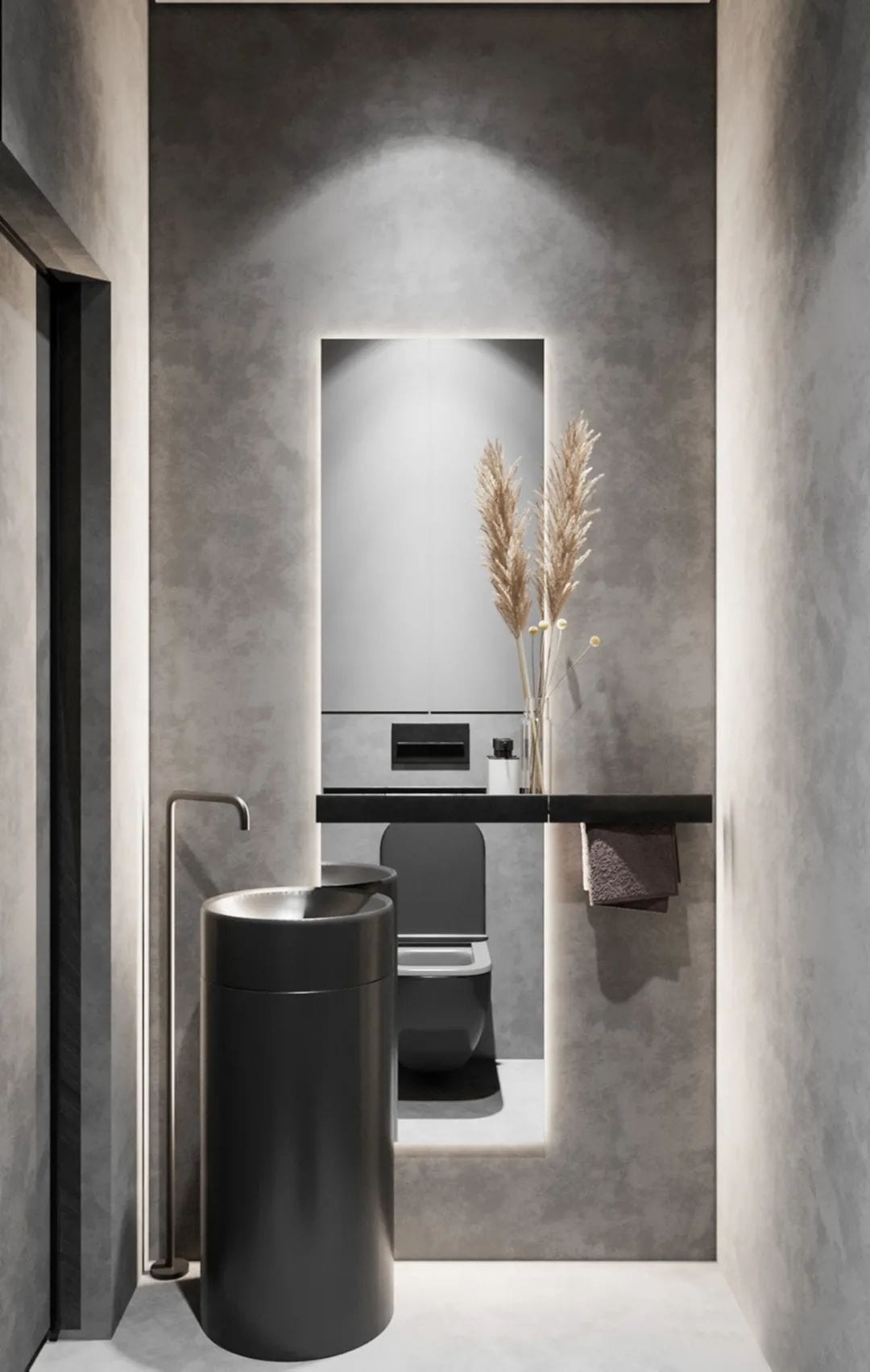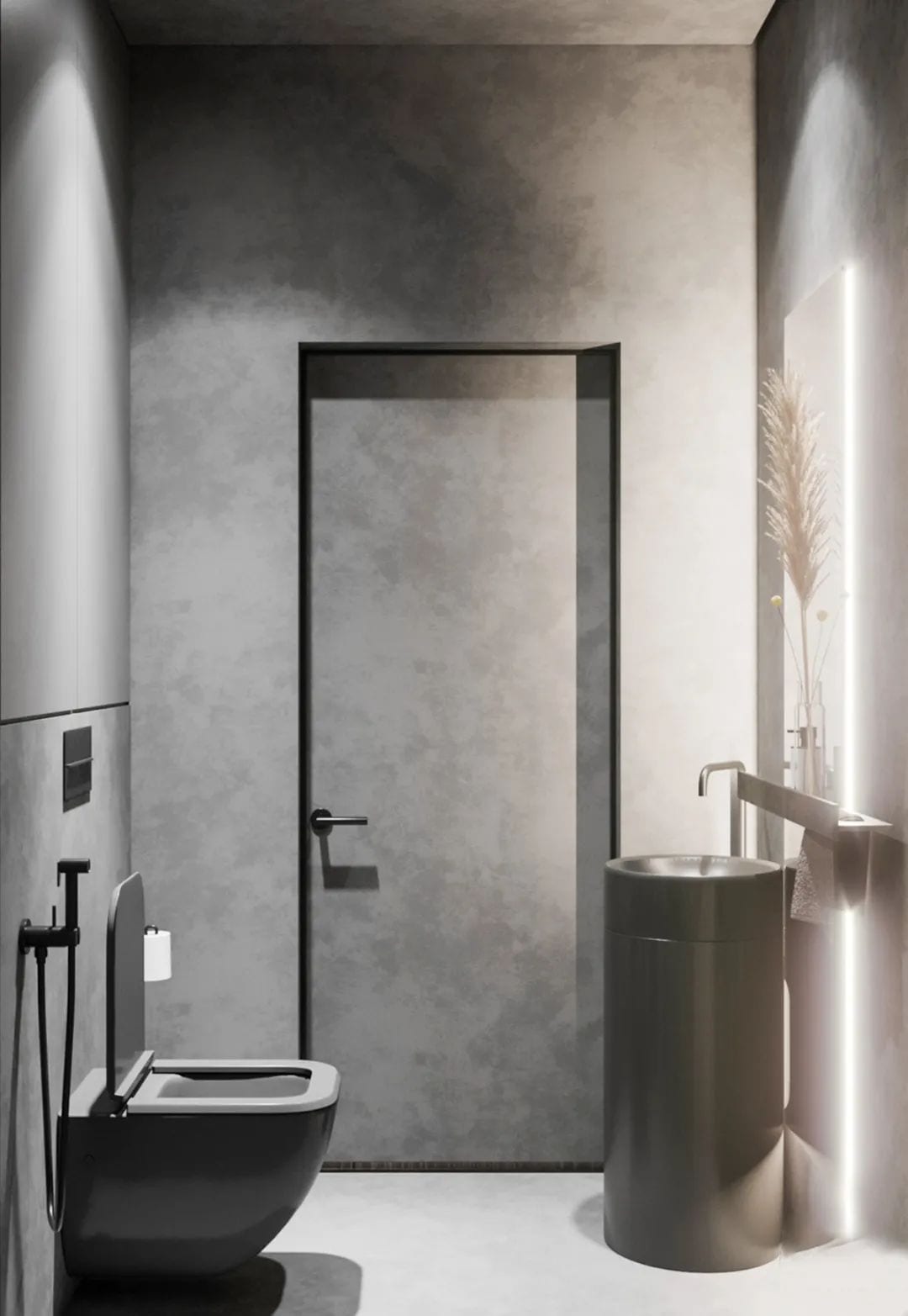 The cement grey of the public bathroom wall presents modern and elegant texture, and with the black bathroom, it shows the layered sense of space.
02.
Dark Wood Color Modern Home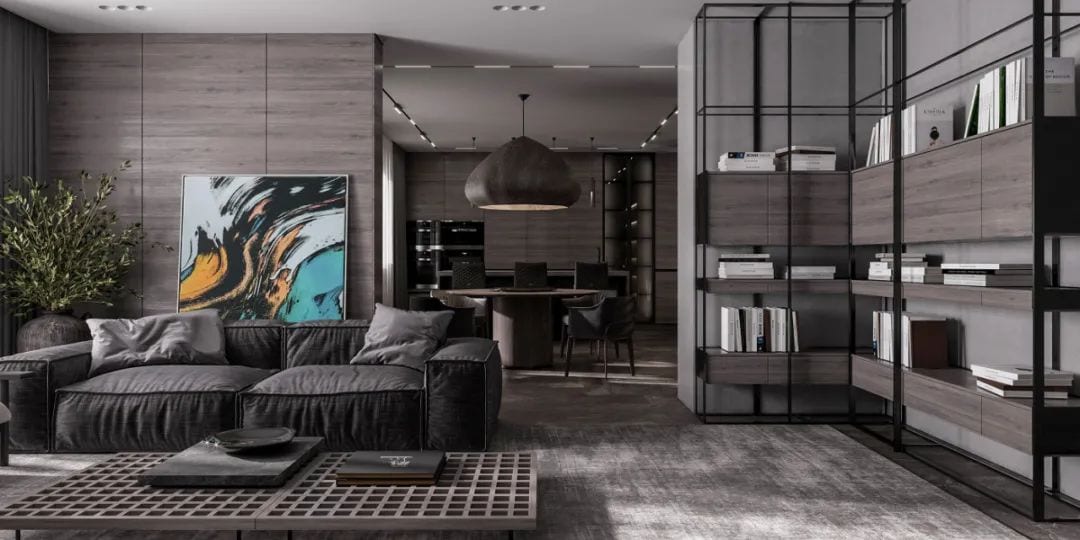 By designer Alexander Bokhan, located in Kiev, Ukraine, the space's large expanse of wood brings a modern, natural feel to the space.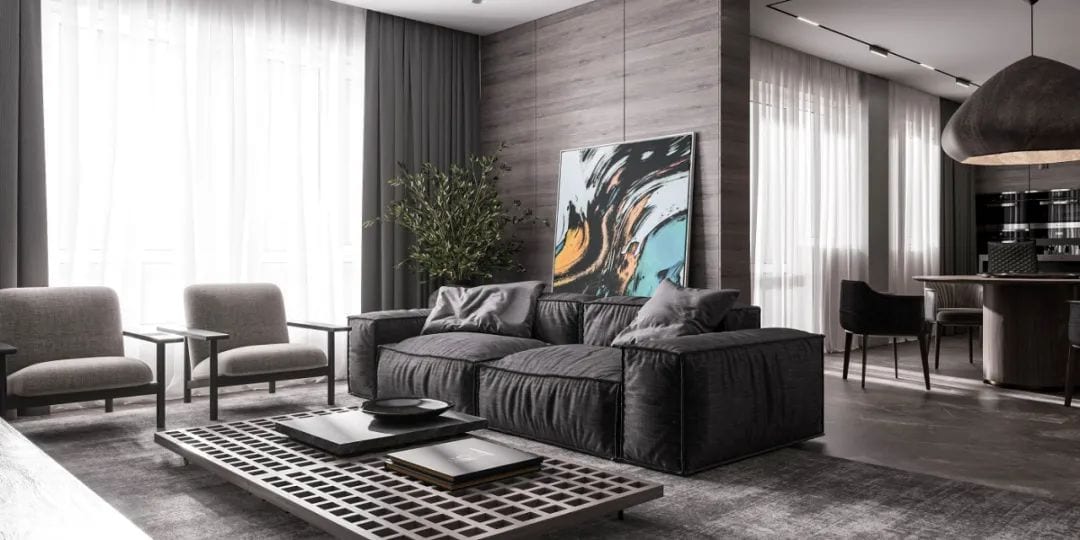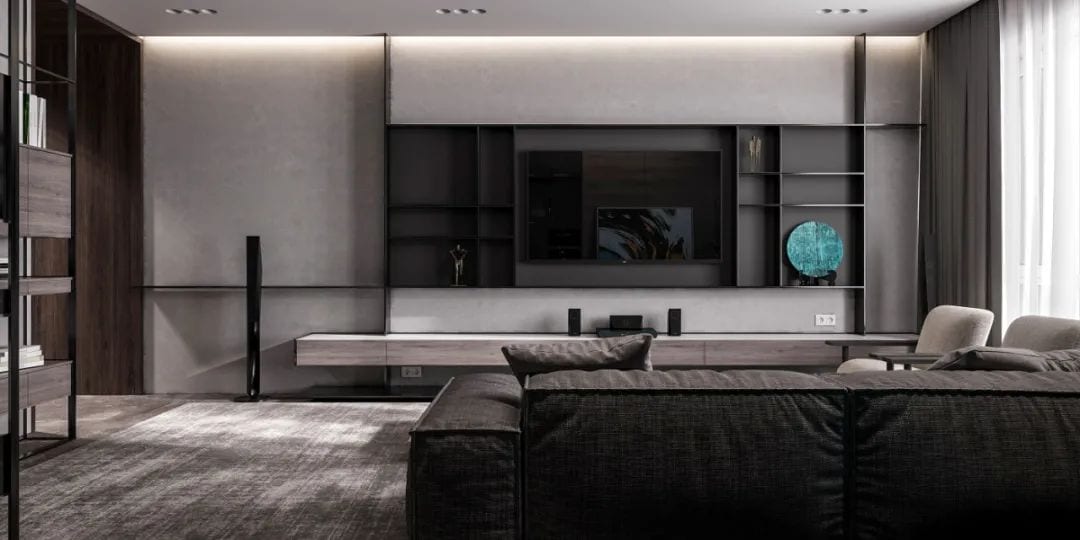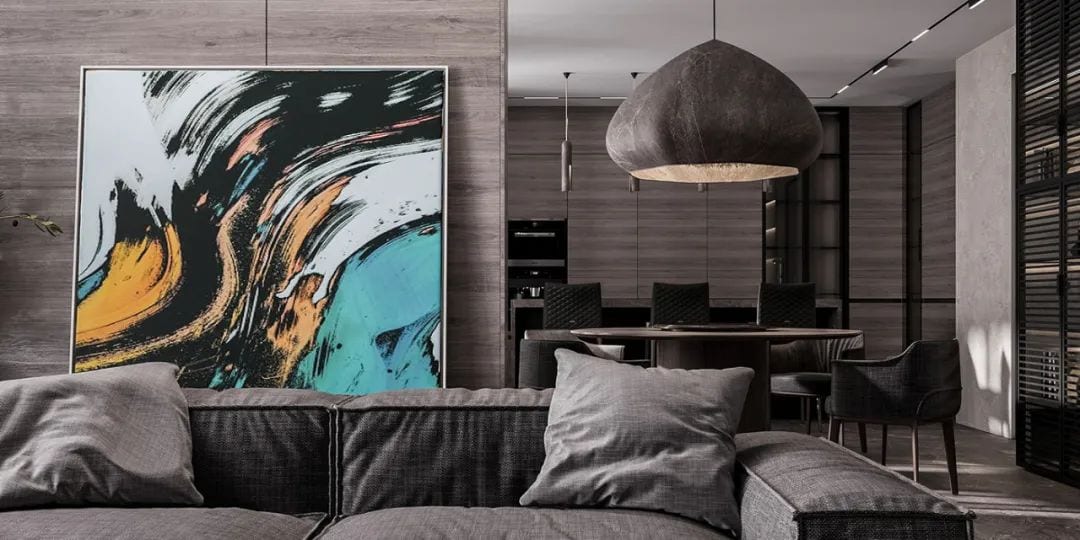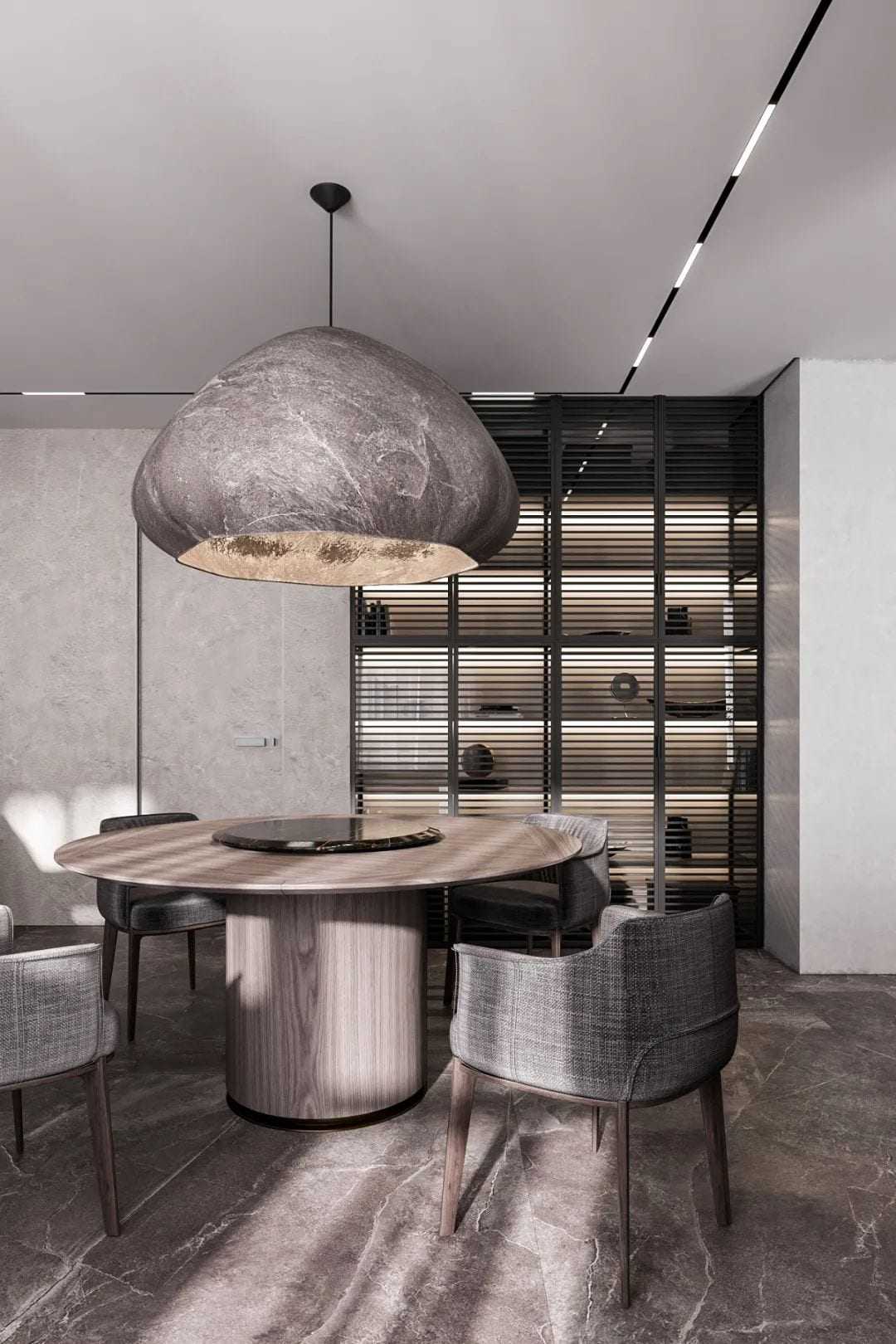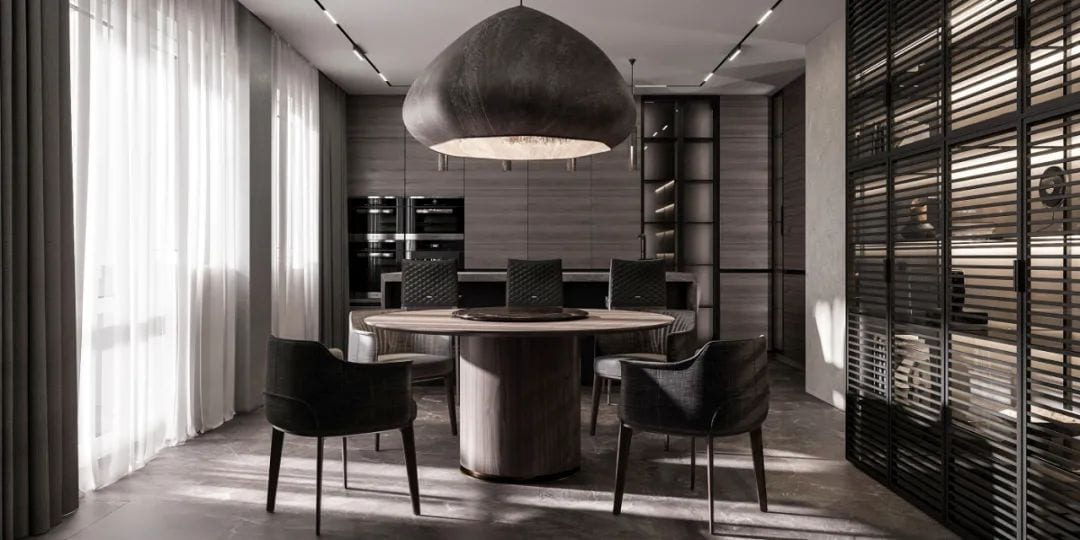 The chandelier in the dining room is highly distinctive and excels as a space highlight.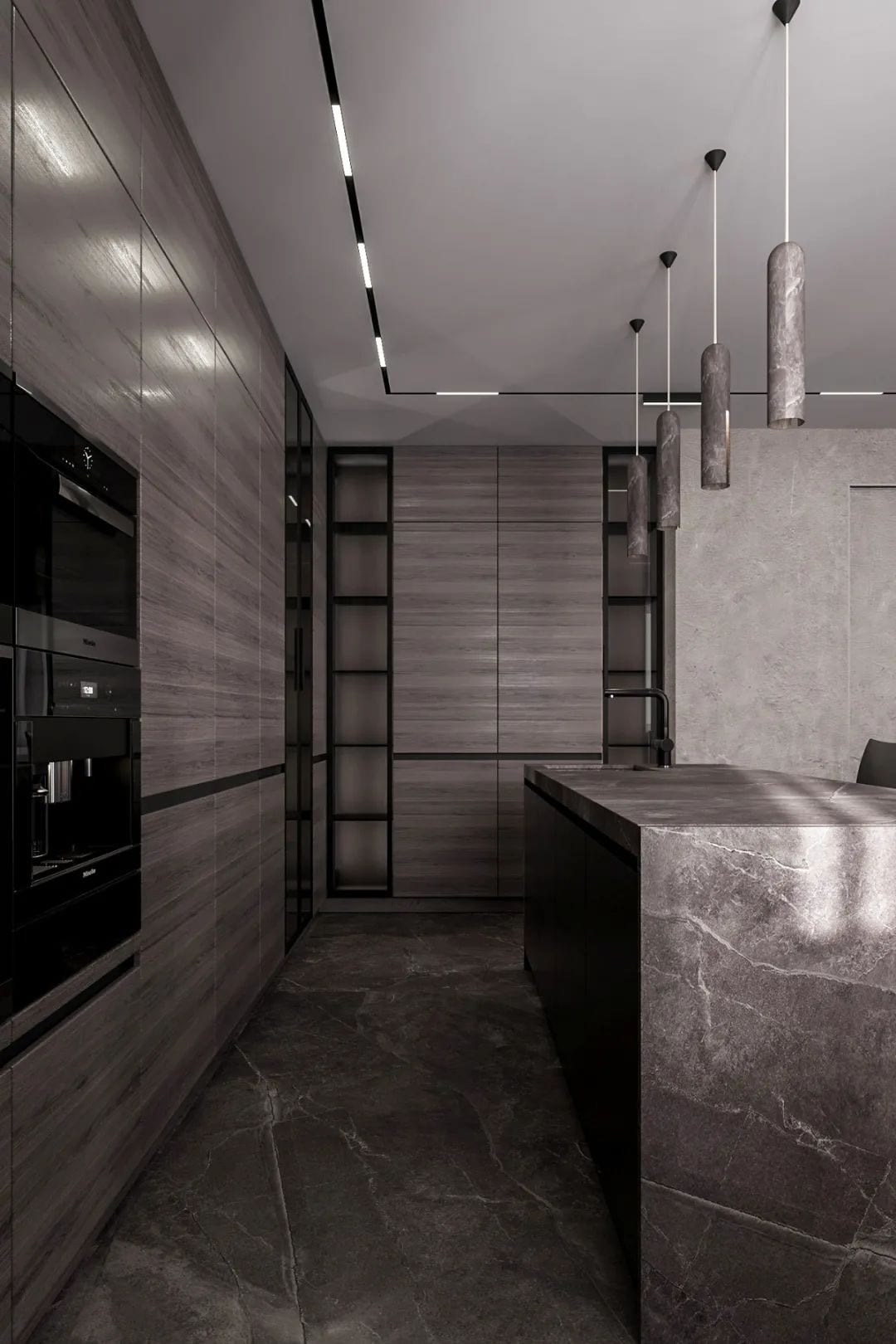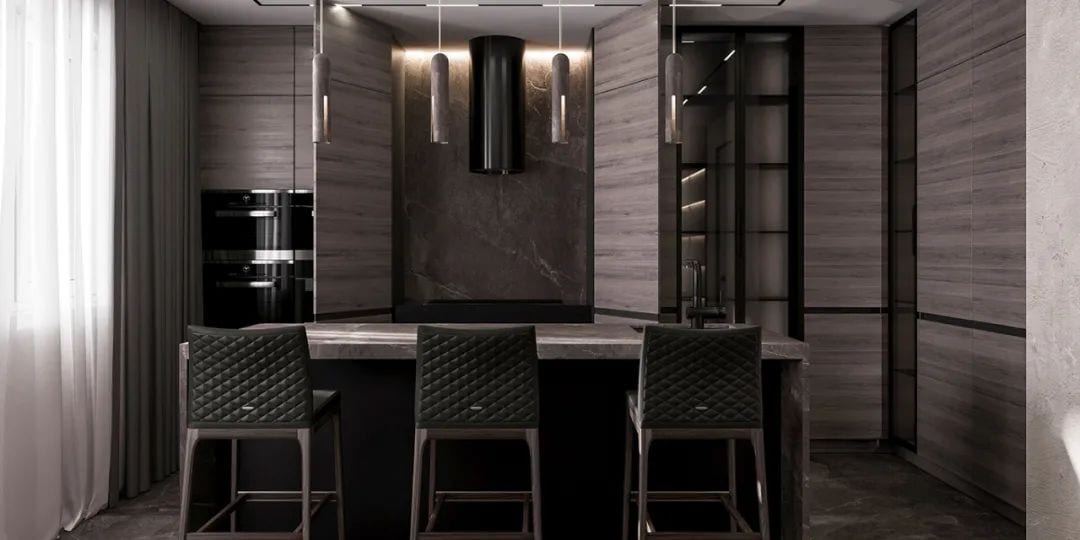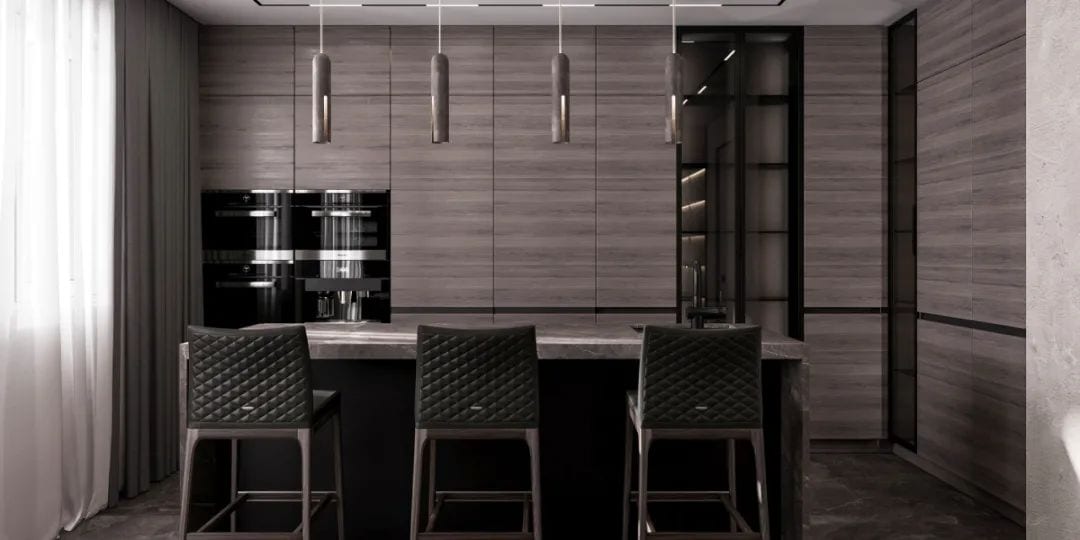 The island is connected to the bar, enriching the operating space and making simple dining more stylish. Open and closed cabinets conceal the stove.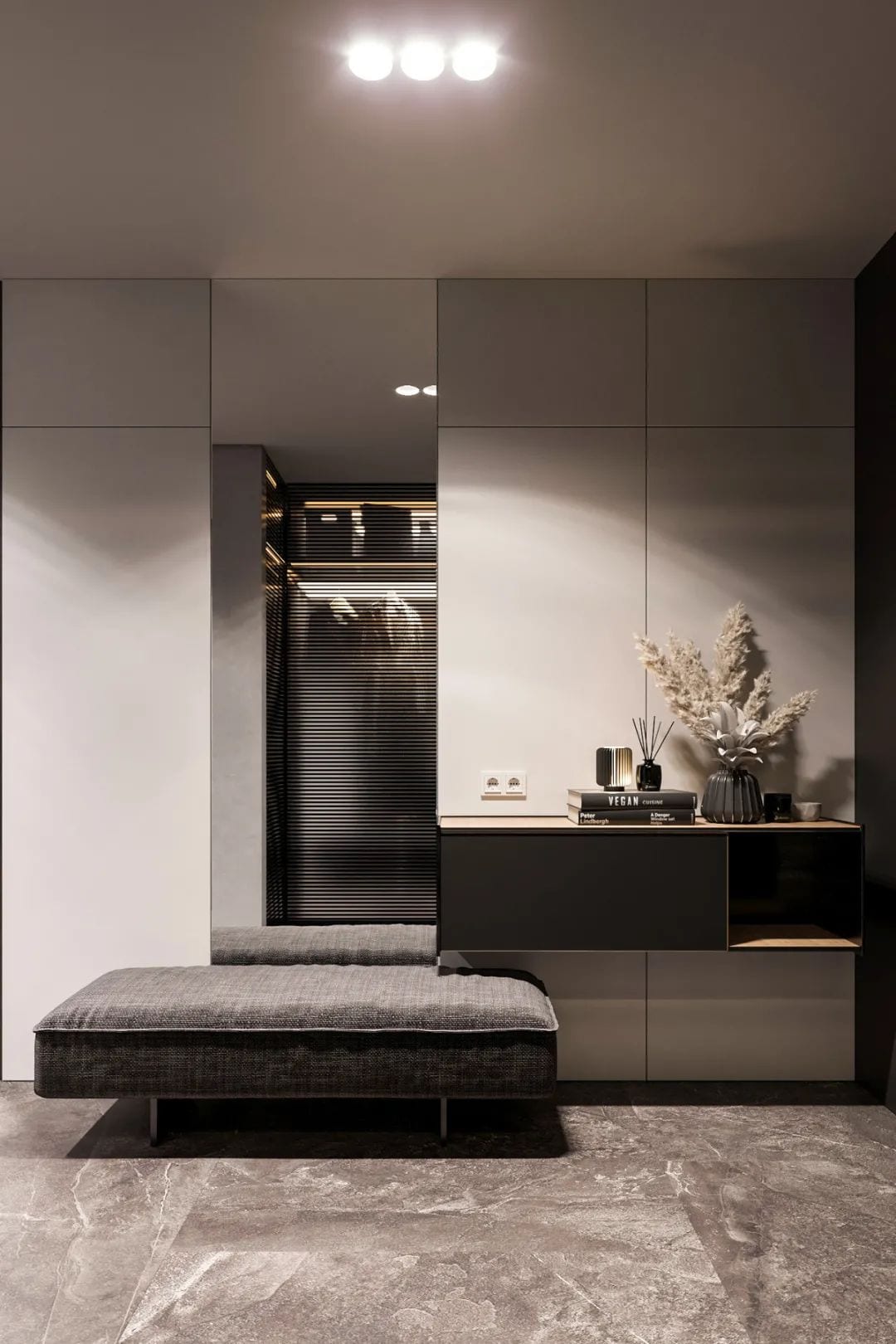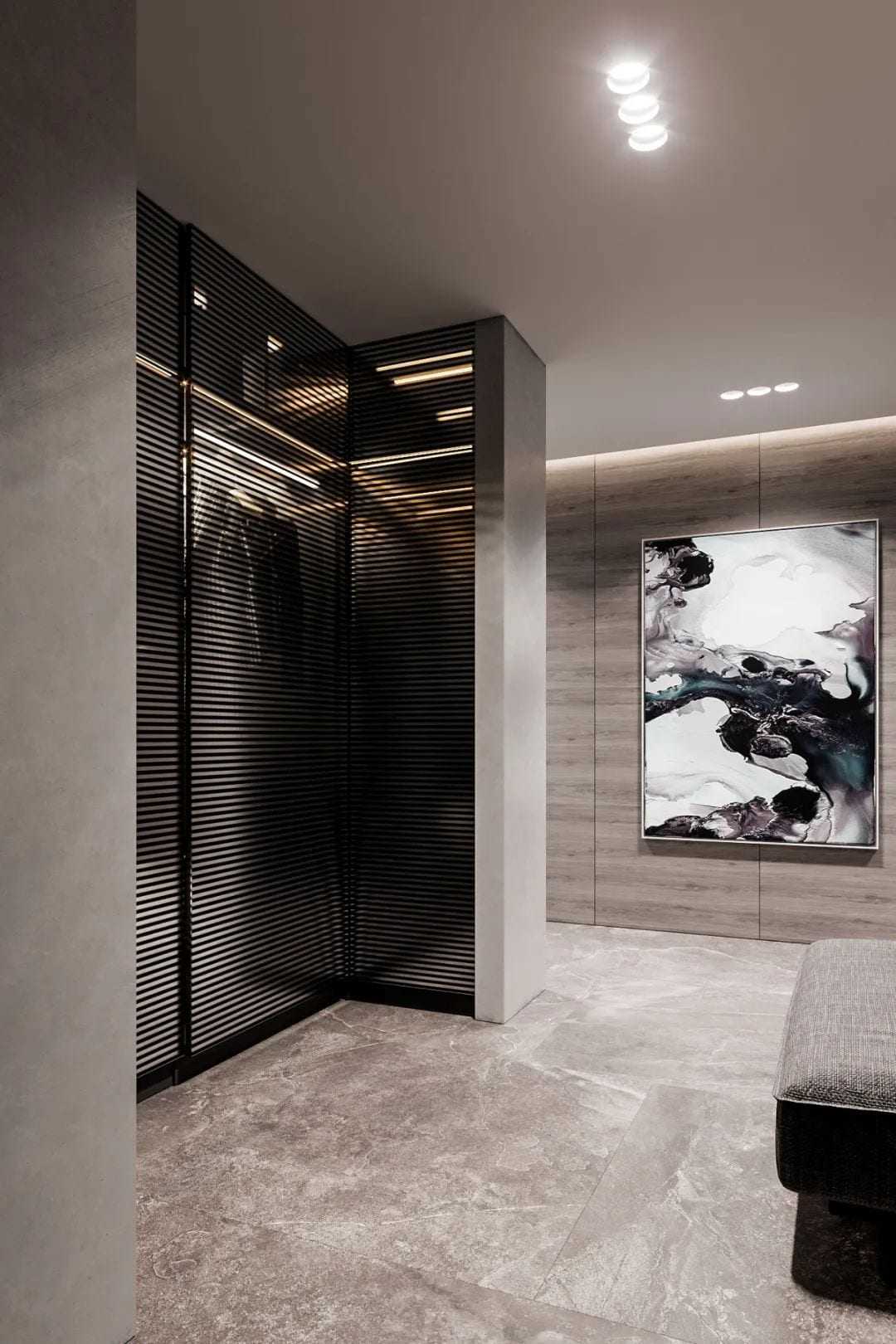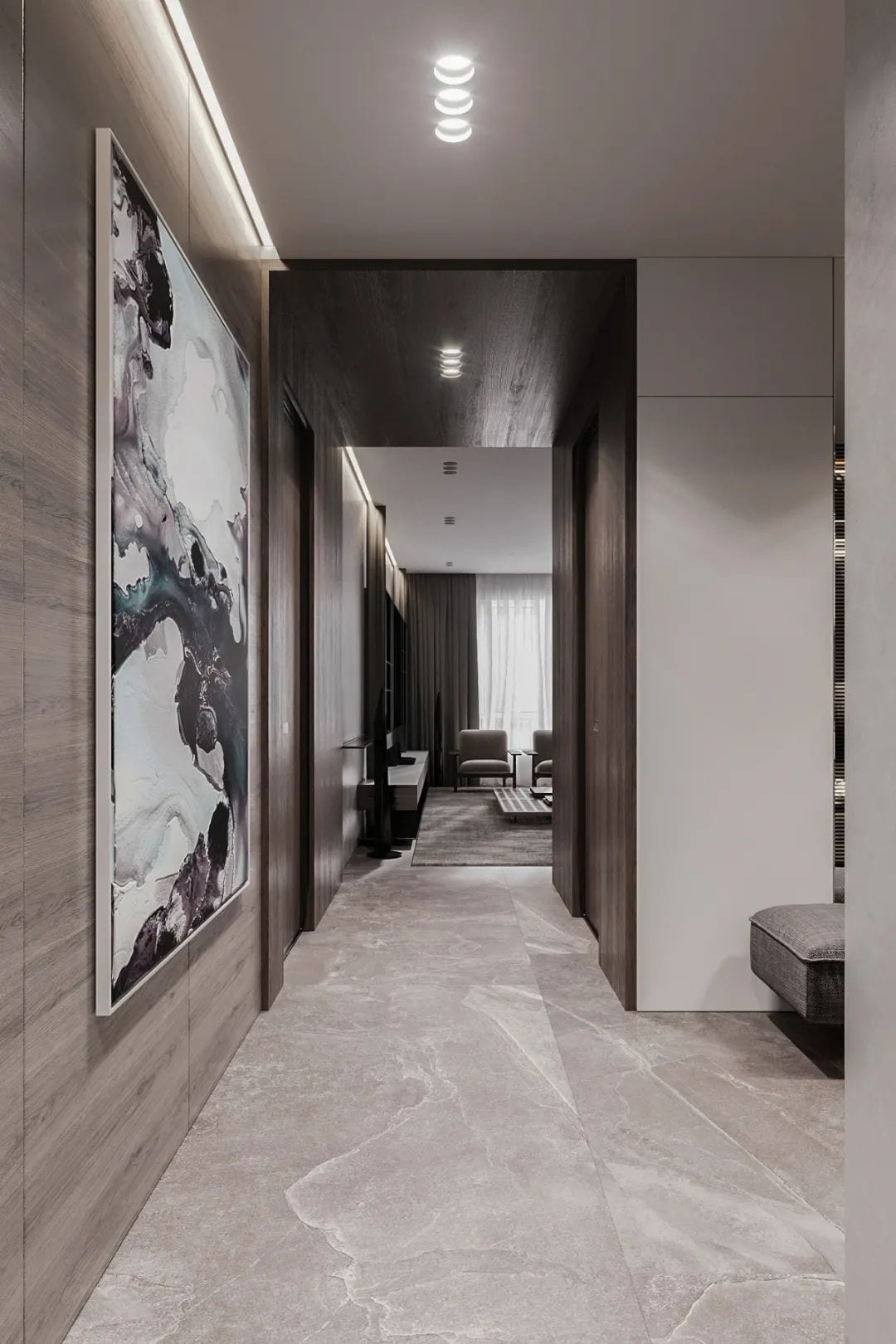 In addition to retaining its original function, the entry space is designed with a large wall hanging, which makes a great decorative statement in the entry proper.