Yuanhe Daqian Interior Design Alliance
-Sunrise – -Light – -Rain – -Oxygen –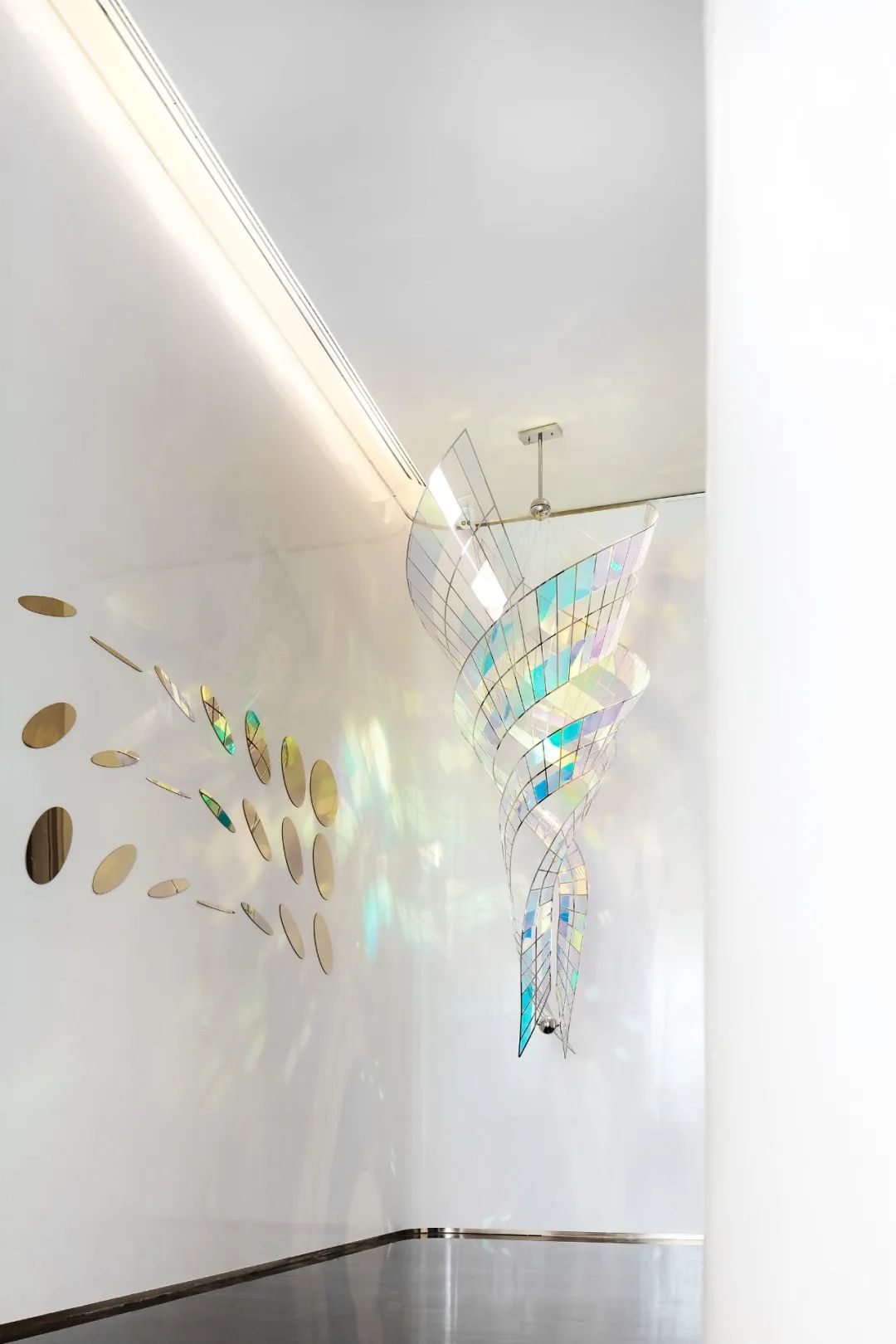 Guangzhou is a vibrant city. Like a huge sponge, it softly absorbs the new generation of people. It is also the injection of young culture that gives back more sunshine and vitality to this hot land.
Aoyuan Zhongxin City World is located in Zengcheng, Guangzhou. The Yuanhe Daqian soft furnishing design team takes the light of the city's vitality as the starting point and uses the narrative of light – sunrise, light, rain and oxygen as the source of creation to depict the wonderful relationship between space and city.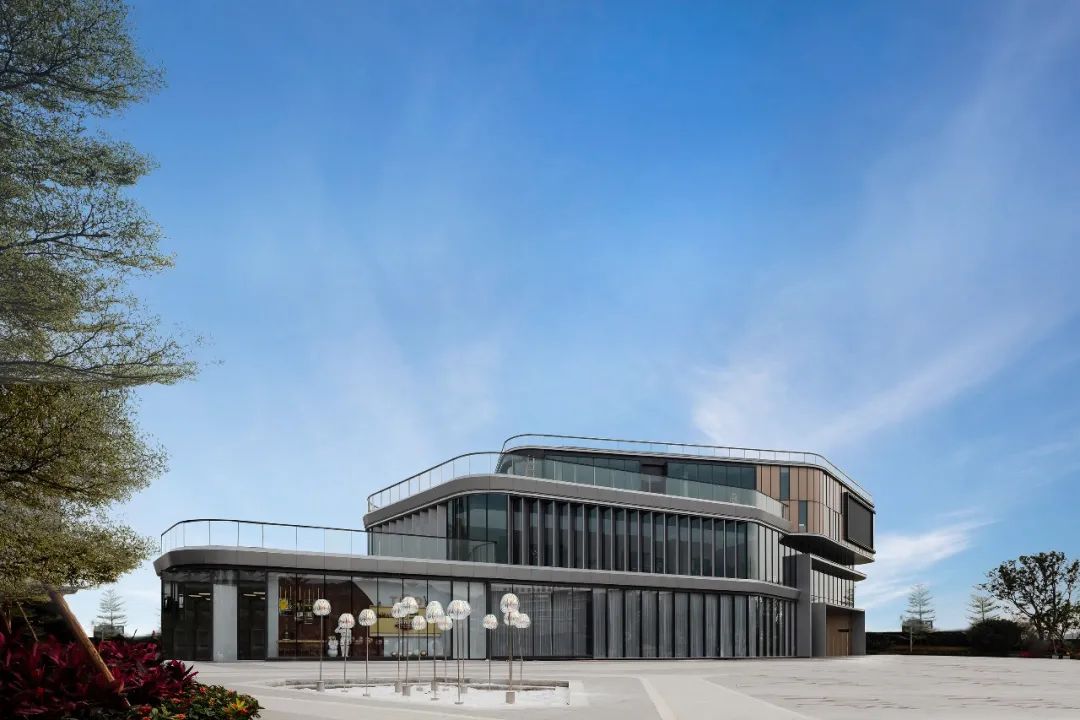 -Sunrise in the Cengcheng
The first rays of sunrise pierce through the clouds in the morning, and the dawn wrapped with new strength warms people at the entrance. The simple and winding form of the front hall breaks the oppressive feeling of a single space.
The simple, clear and modern expression is interesting. It forms an intuitive artistic aesthetic in the contemporary context.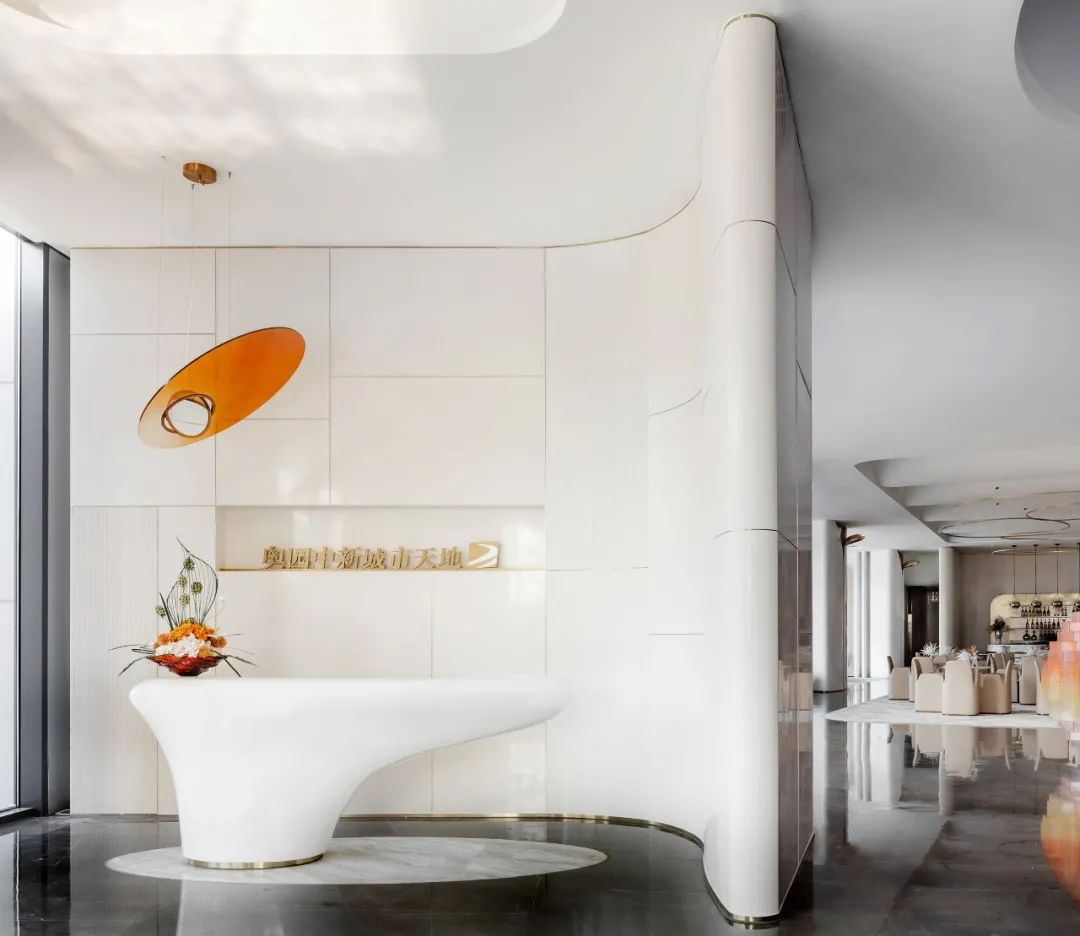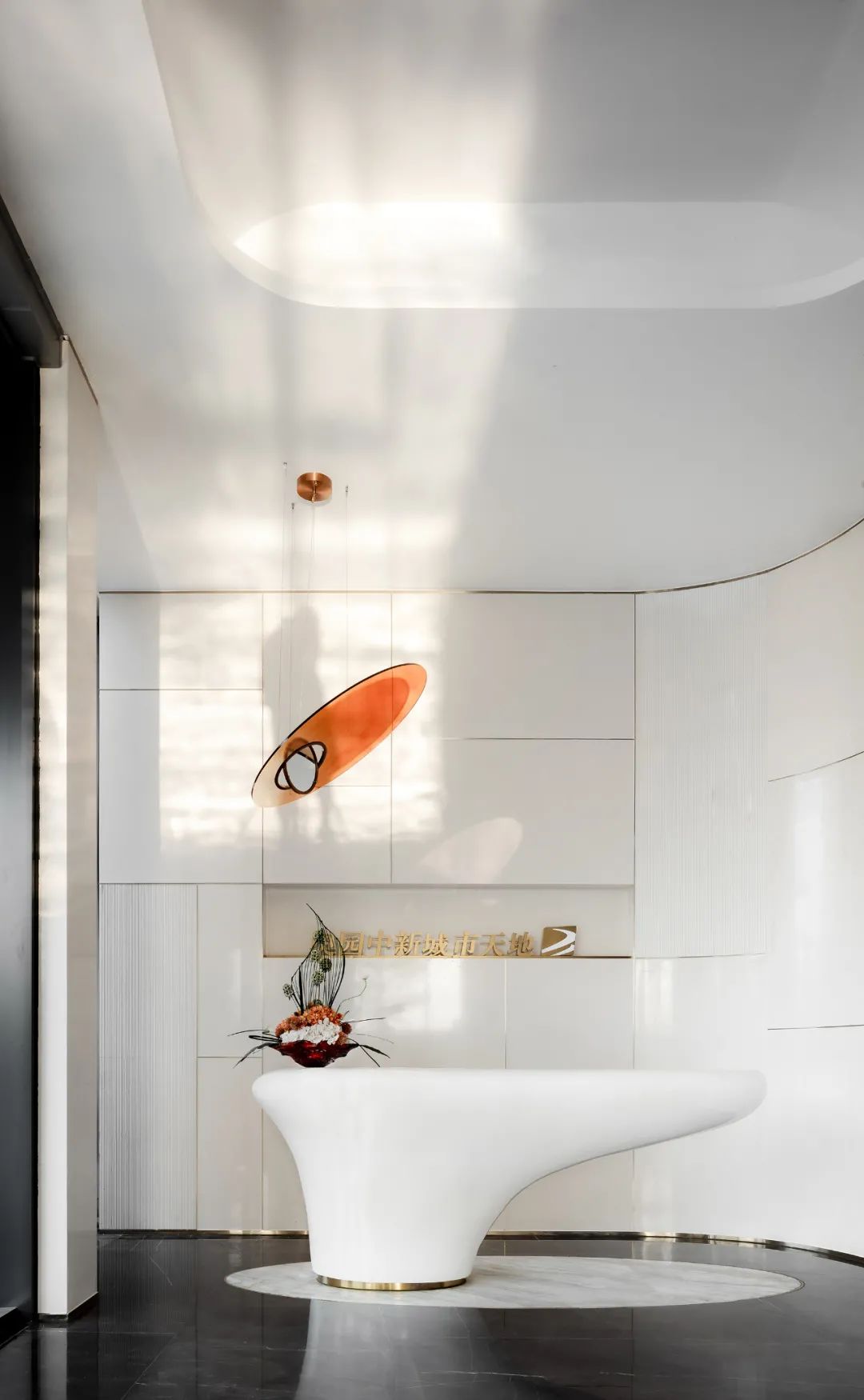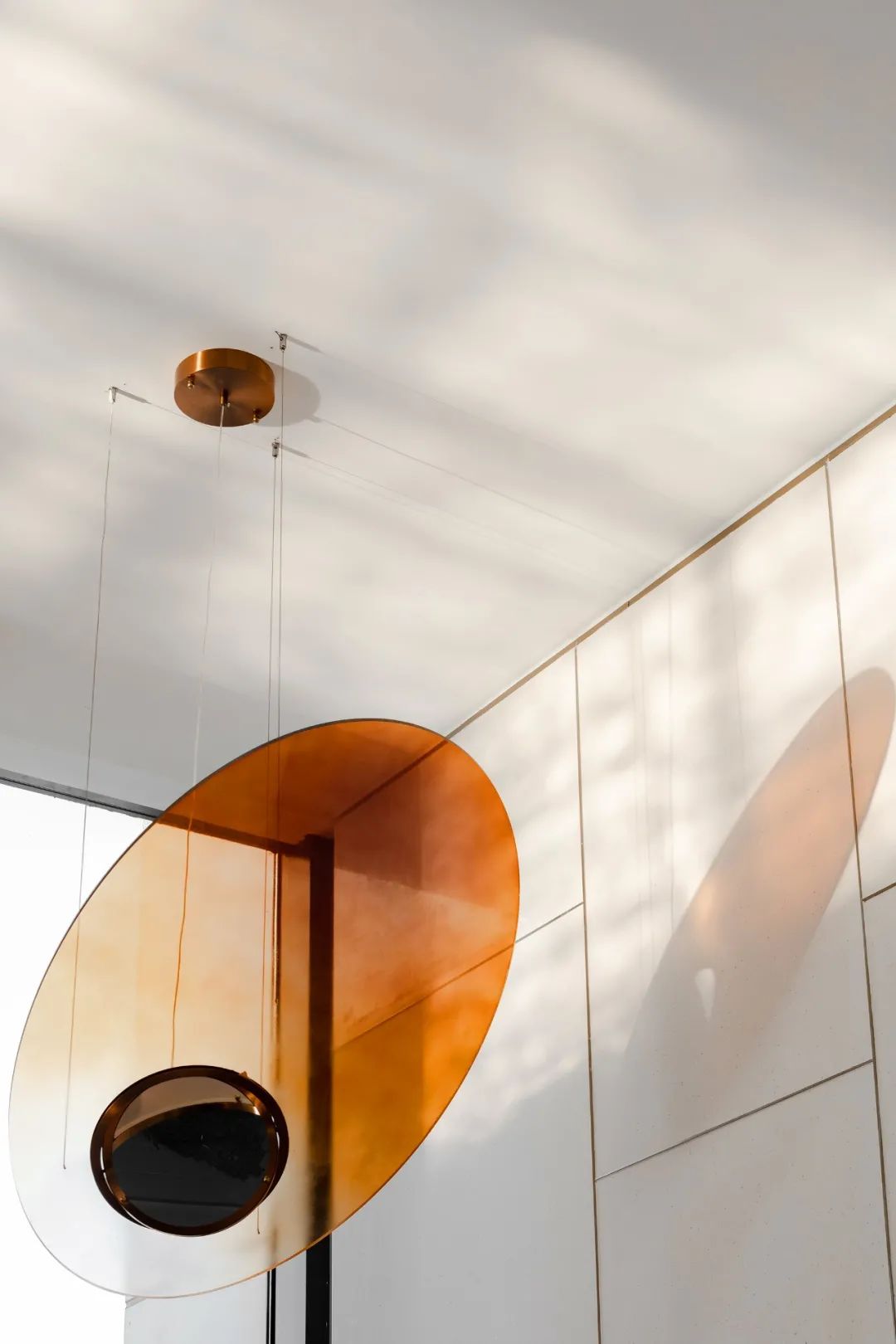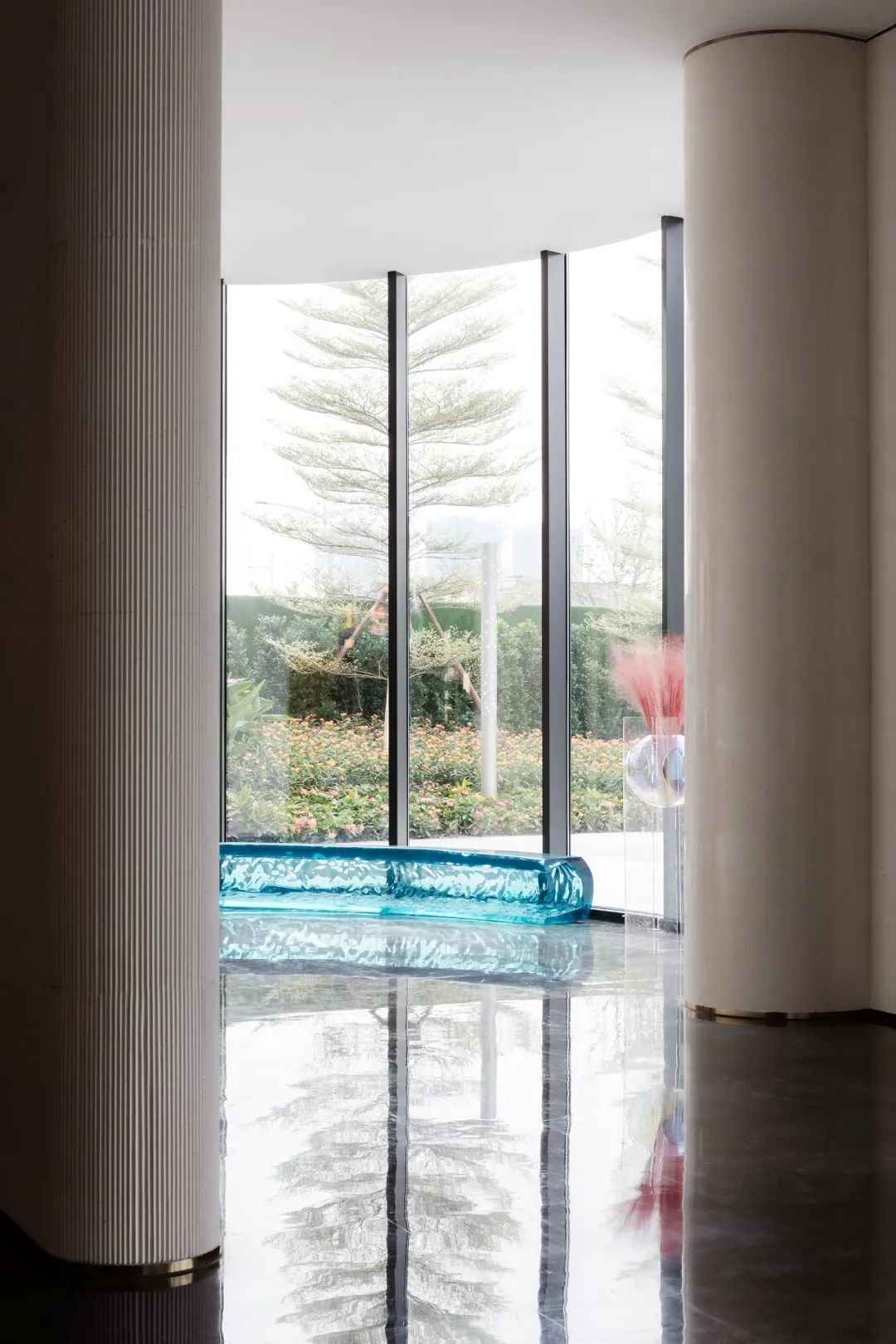 -THE SUN RISES
The soft furnishings are designed to incorporate a huge light-colored acrylic artwork on a white and clean tone.
Light becomes a material material at this moment, and perception becomes a medium. The light starts to stretch itself and dance beautifully, leaping, free and romantic.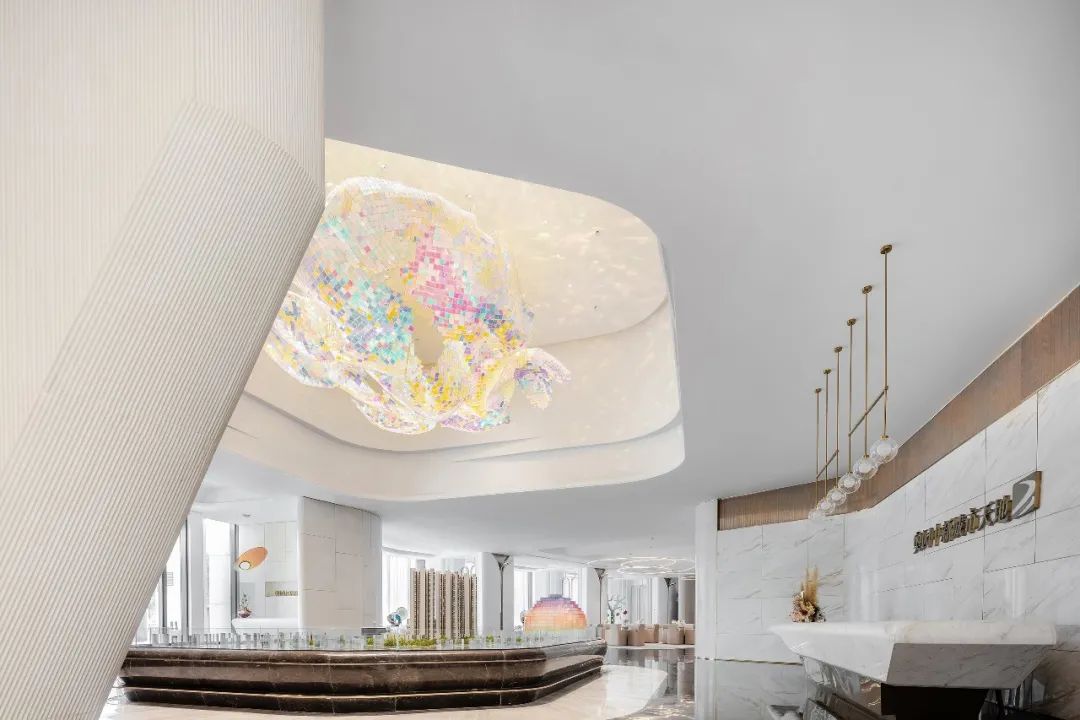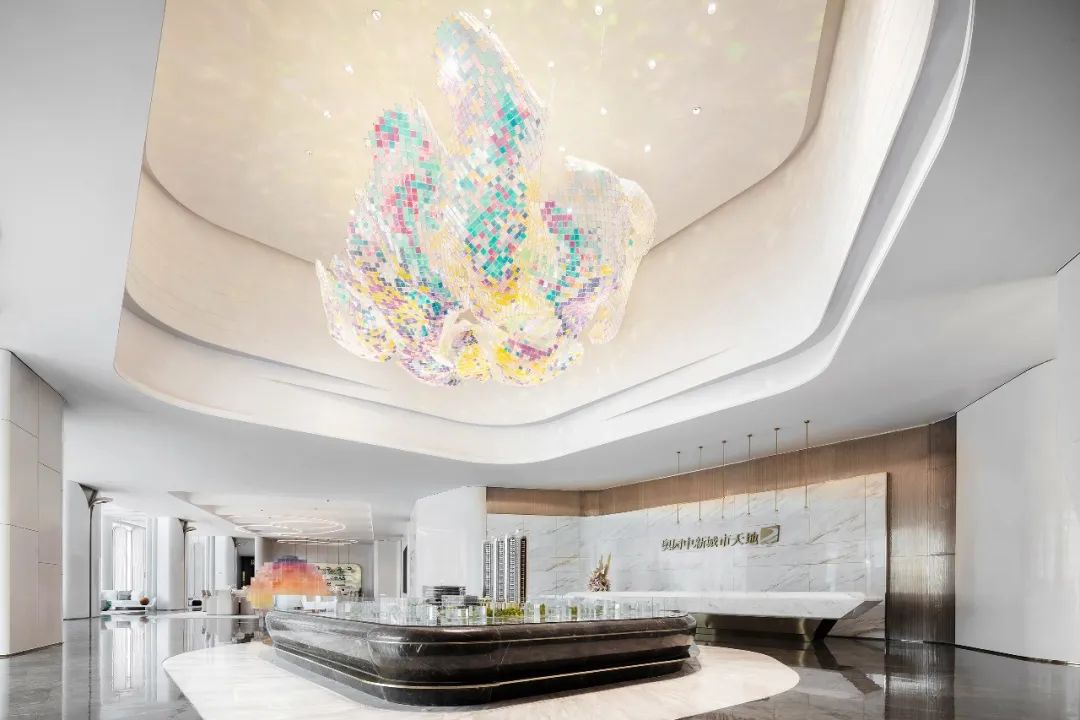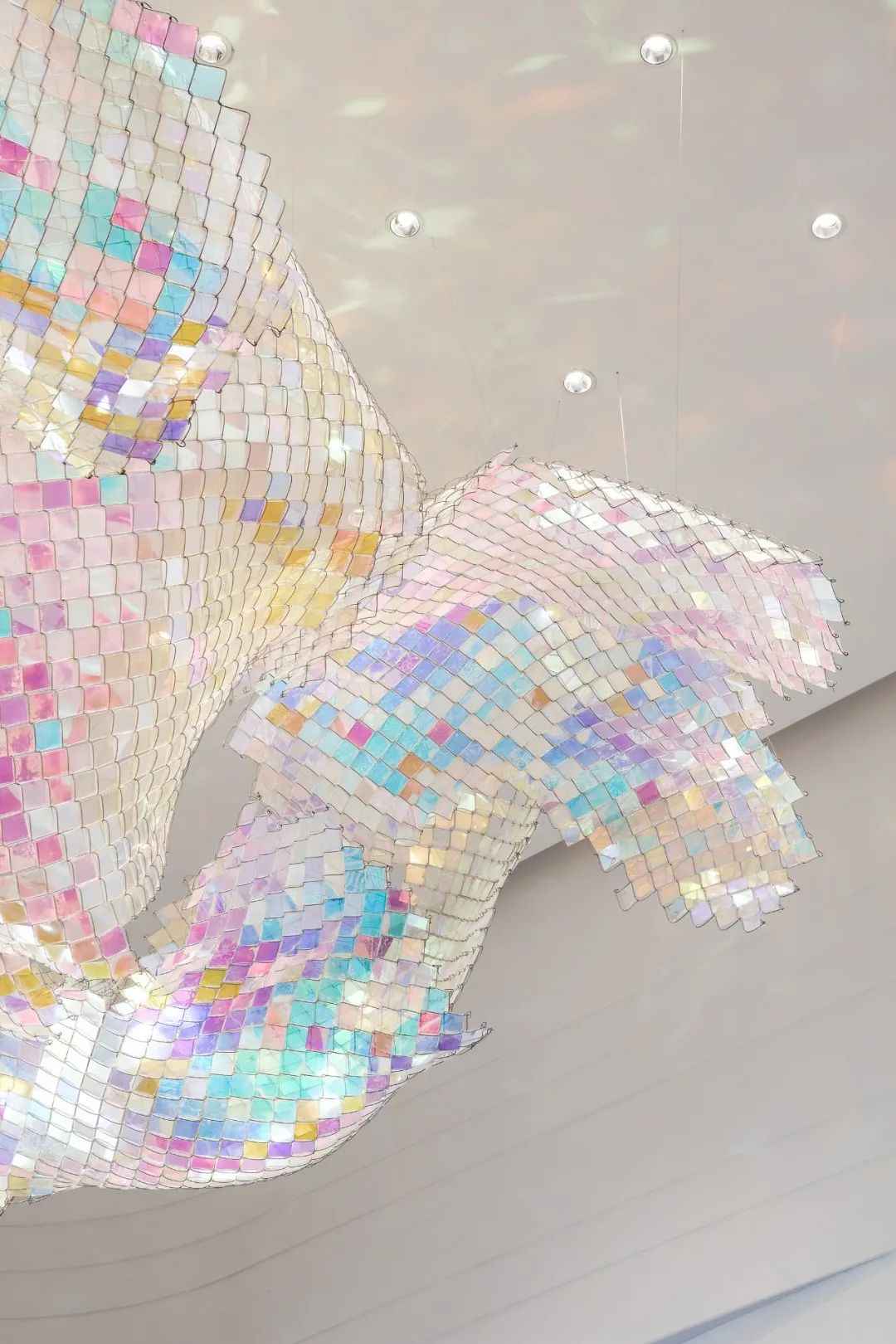 The refraction of light sprinkles on the wall and drips on the skin, realizing rich and dynamic light emotions, generating different reflections from different angles, forming an interactive communication with the city, echoing the narrative logic of illusion and reality.
-RAINY DROPS
Not only the direct light, but also the shade of the mountains, the chanting of the river
The movement of raindrops becomes the carrier of solidified light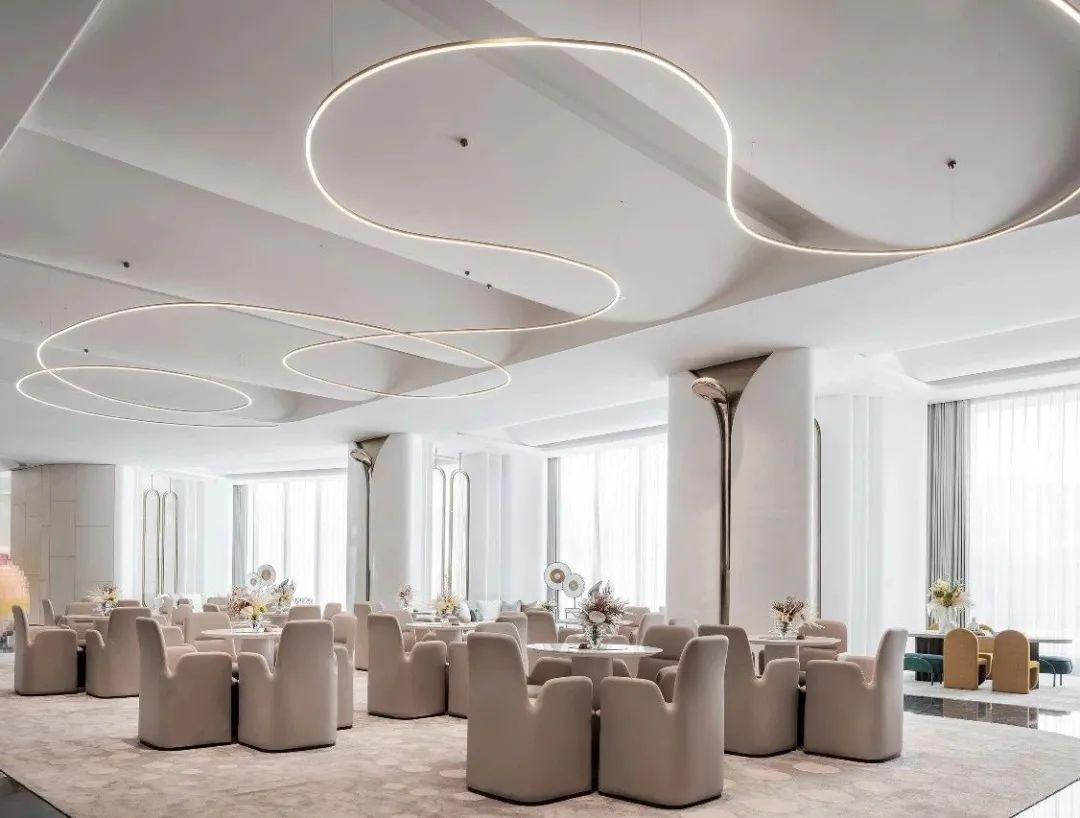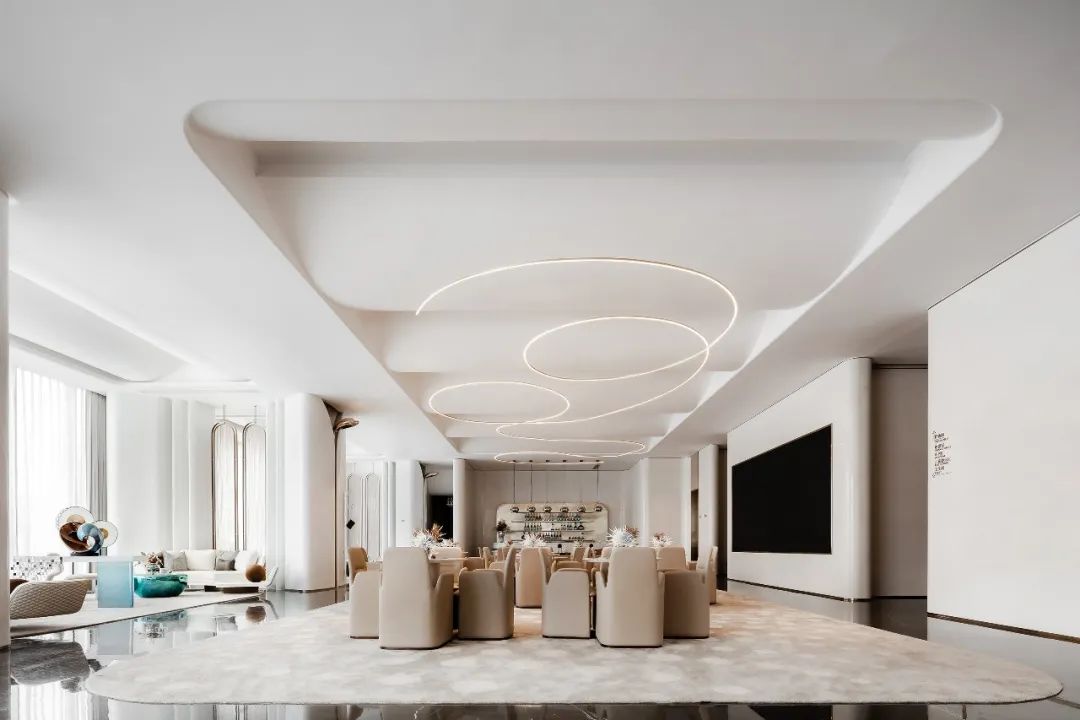 The intention of the rain drops brings out a poetic narrative, and finally hovers overhead to form a light track, harmonizing with the tables and chairs arranged in groups on the ground, a flowing, undulating rhythmic situation leaps up.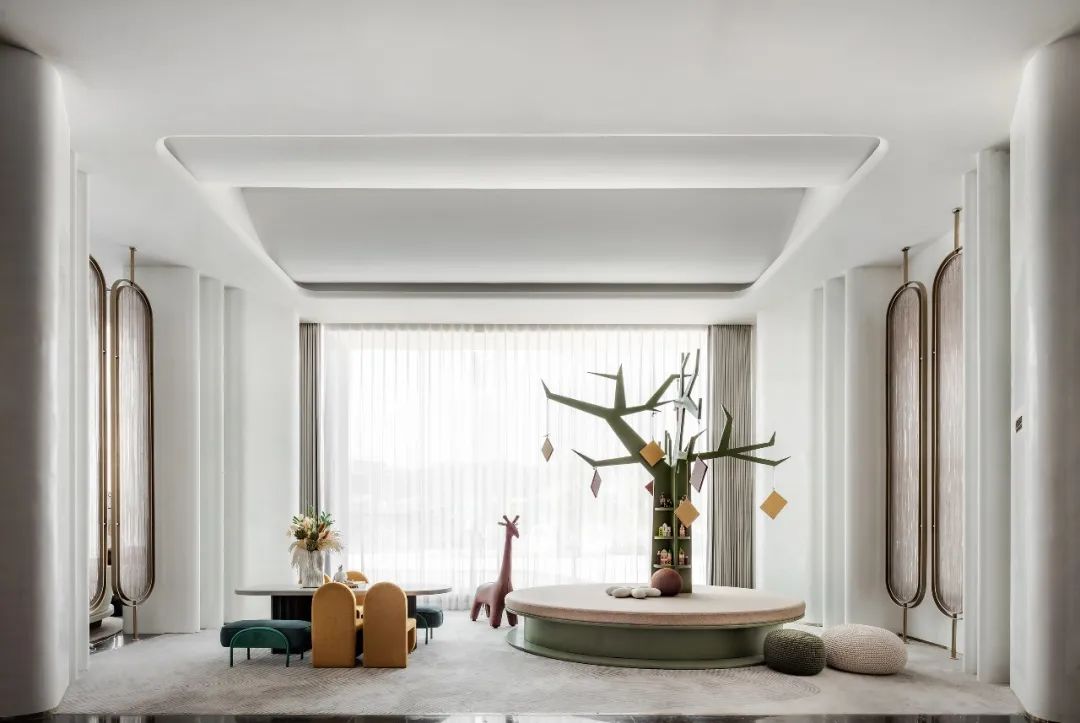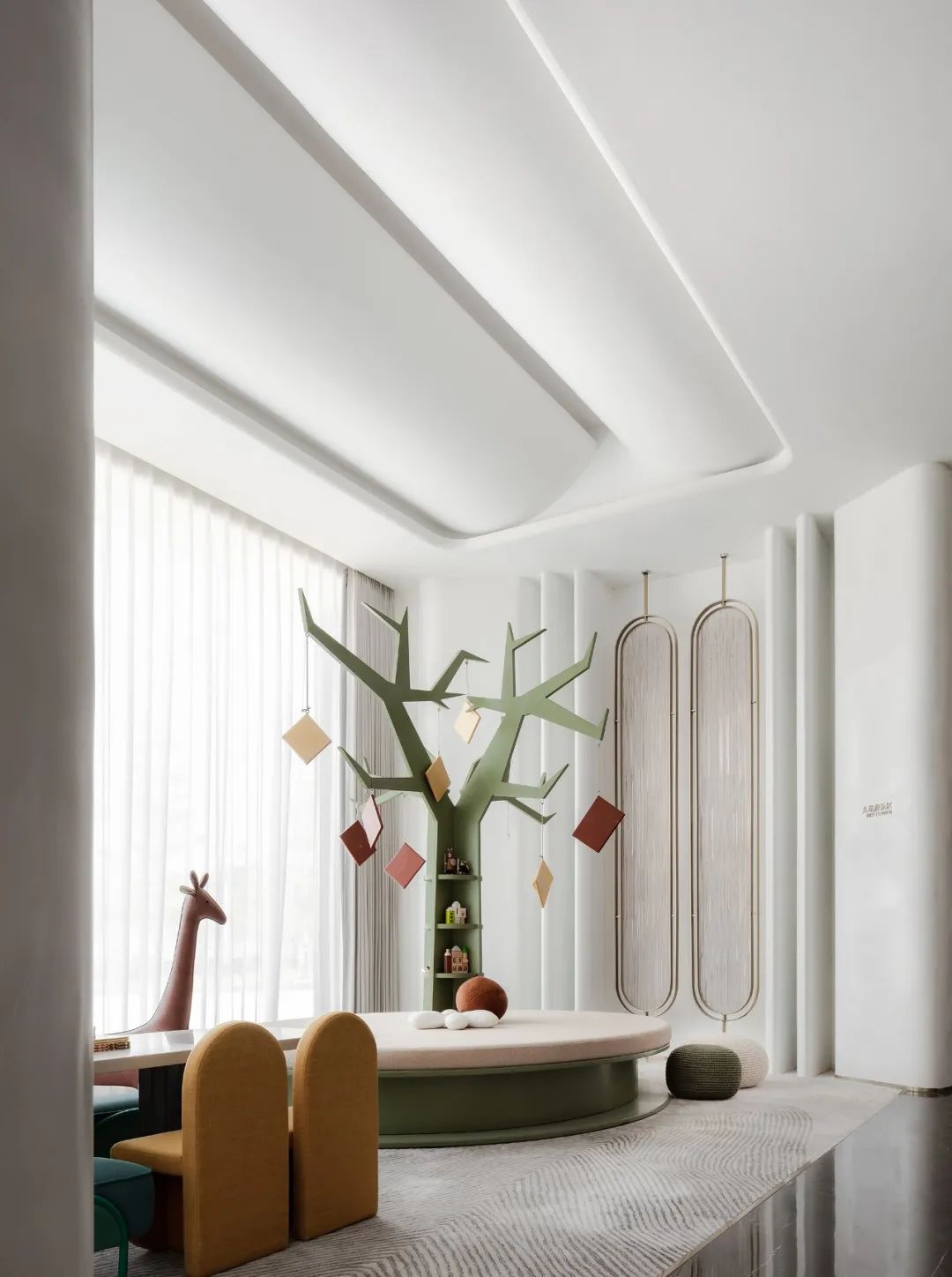 ABSORB THE OXYGEN
It is suitable to breathe freely after the rain
The light and elegant color scheme is light as smoke
The light and shadow in the transparent environment
Unrestrained free flow
The transformation of illusion material
The reflection of suede texture
Contrast between motion and stillness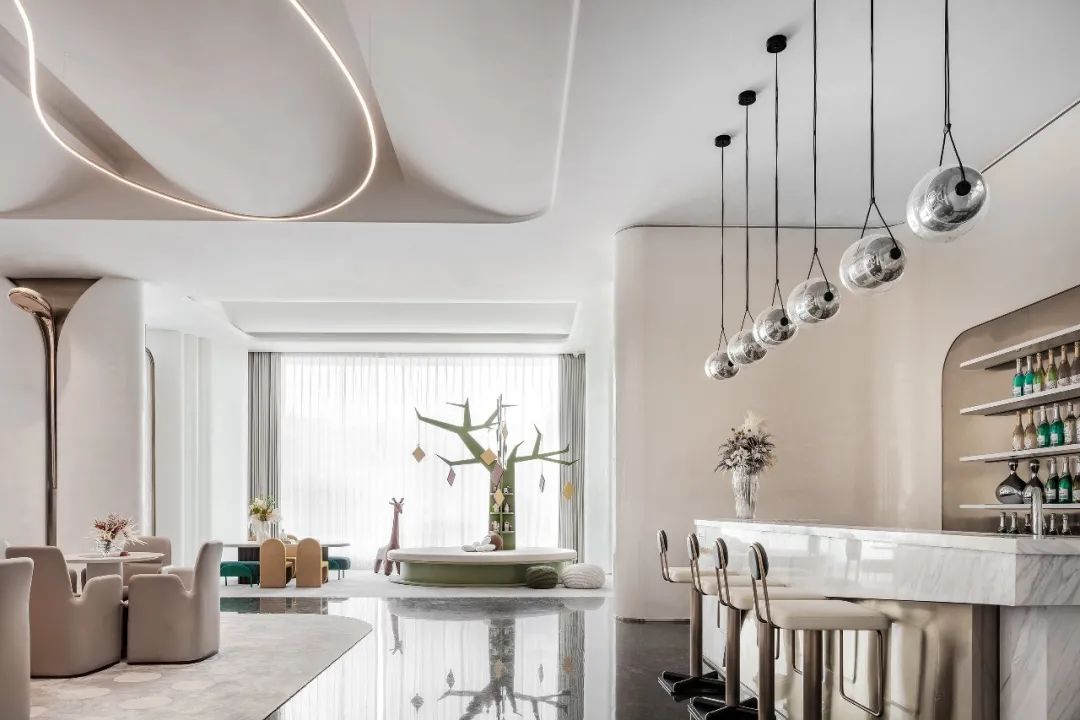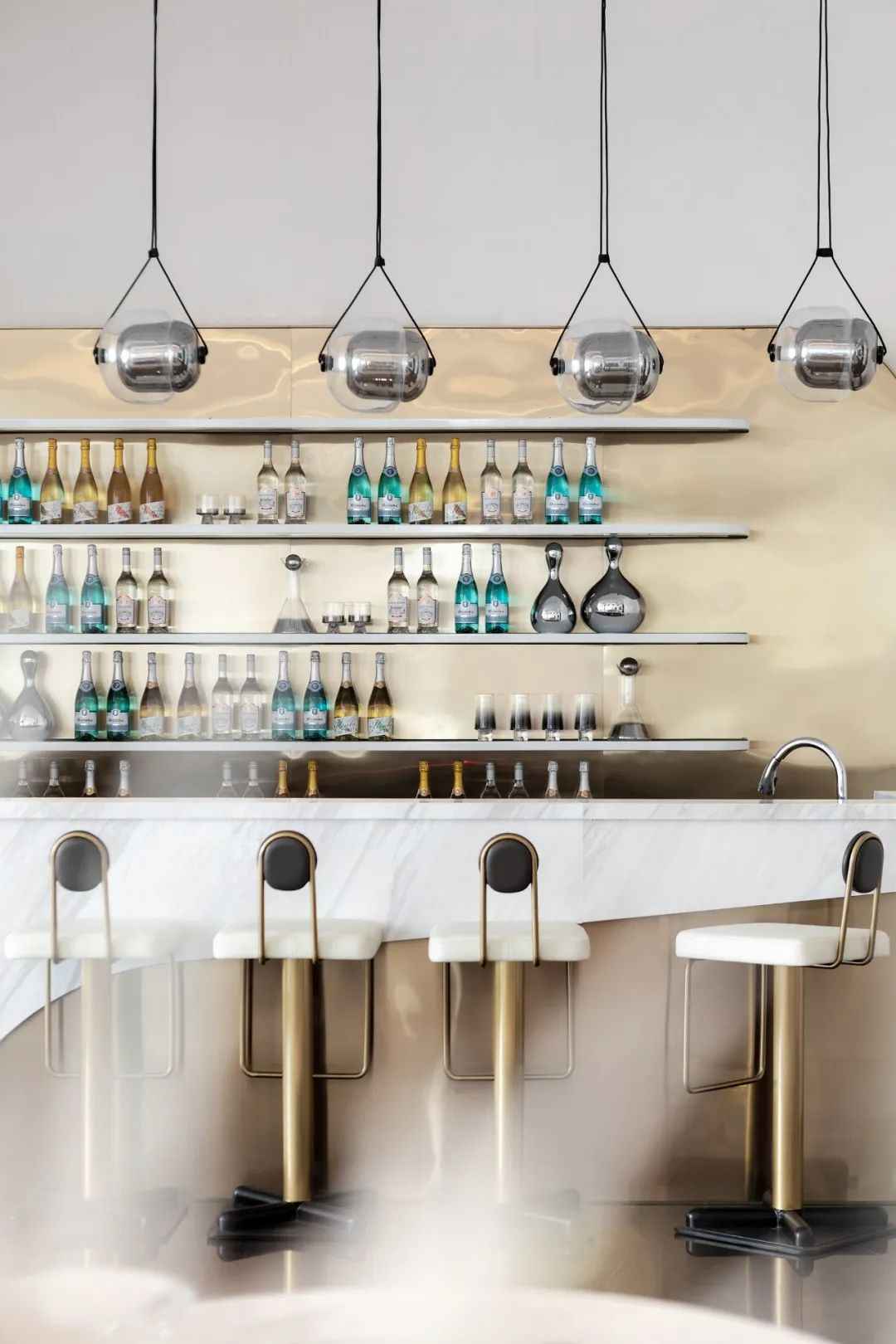 Different materials lock the light tightly
Let people from the elegant and quiet environment
The lightness of the environment
Design dialogue between natural light and urban vitality
The artistic beauty of a scene is renewed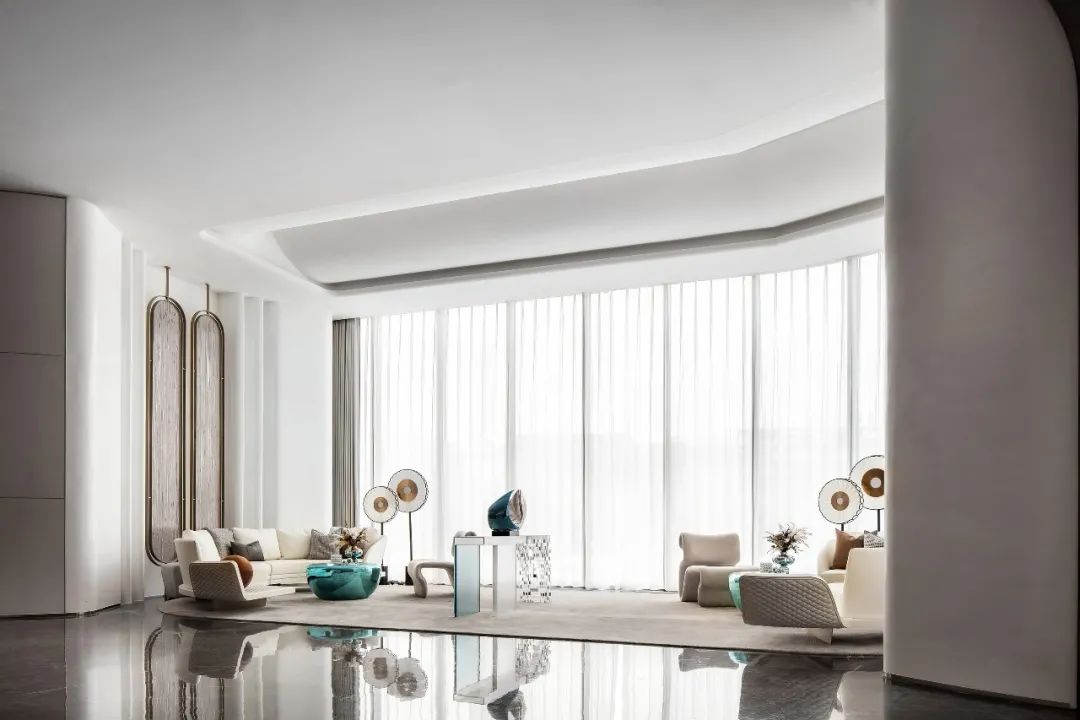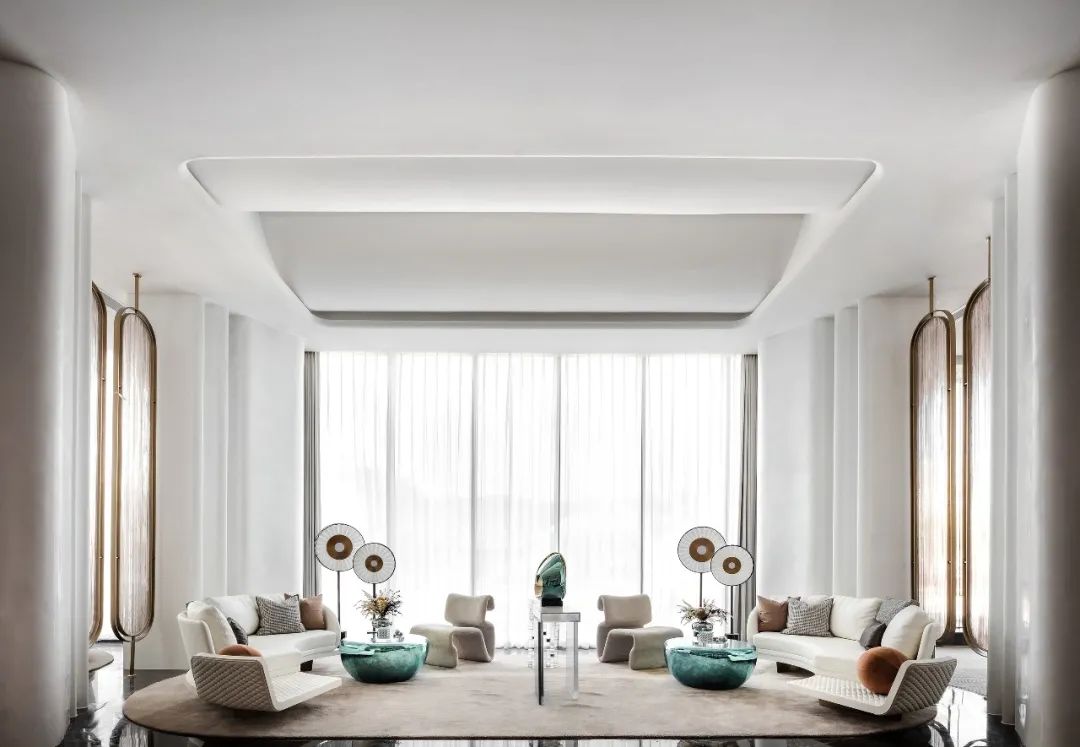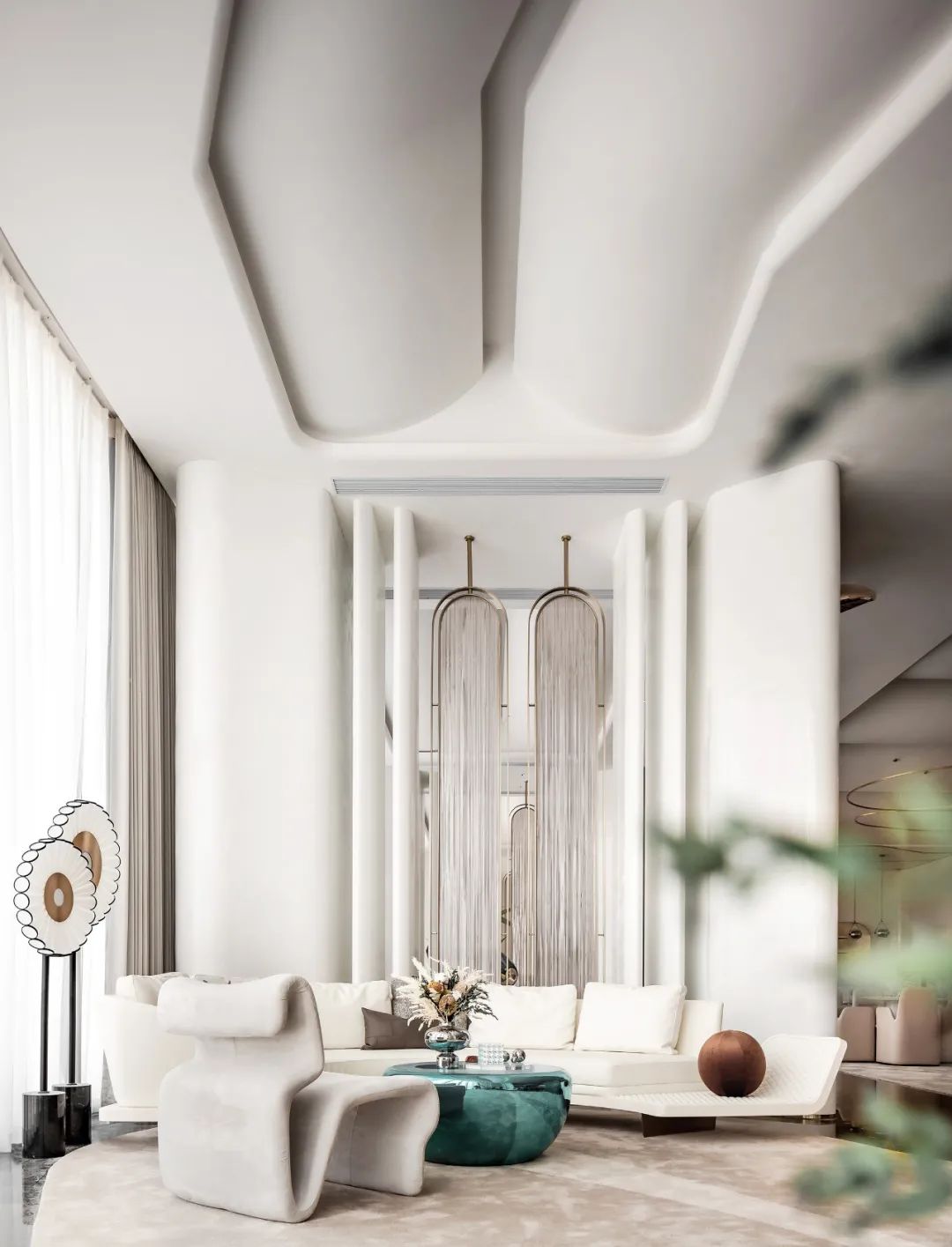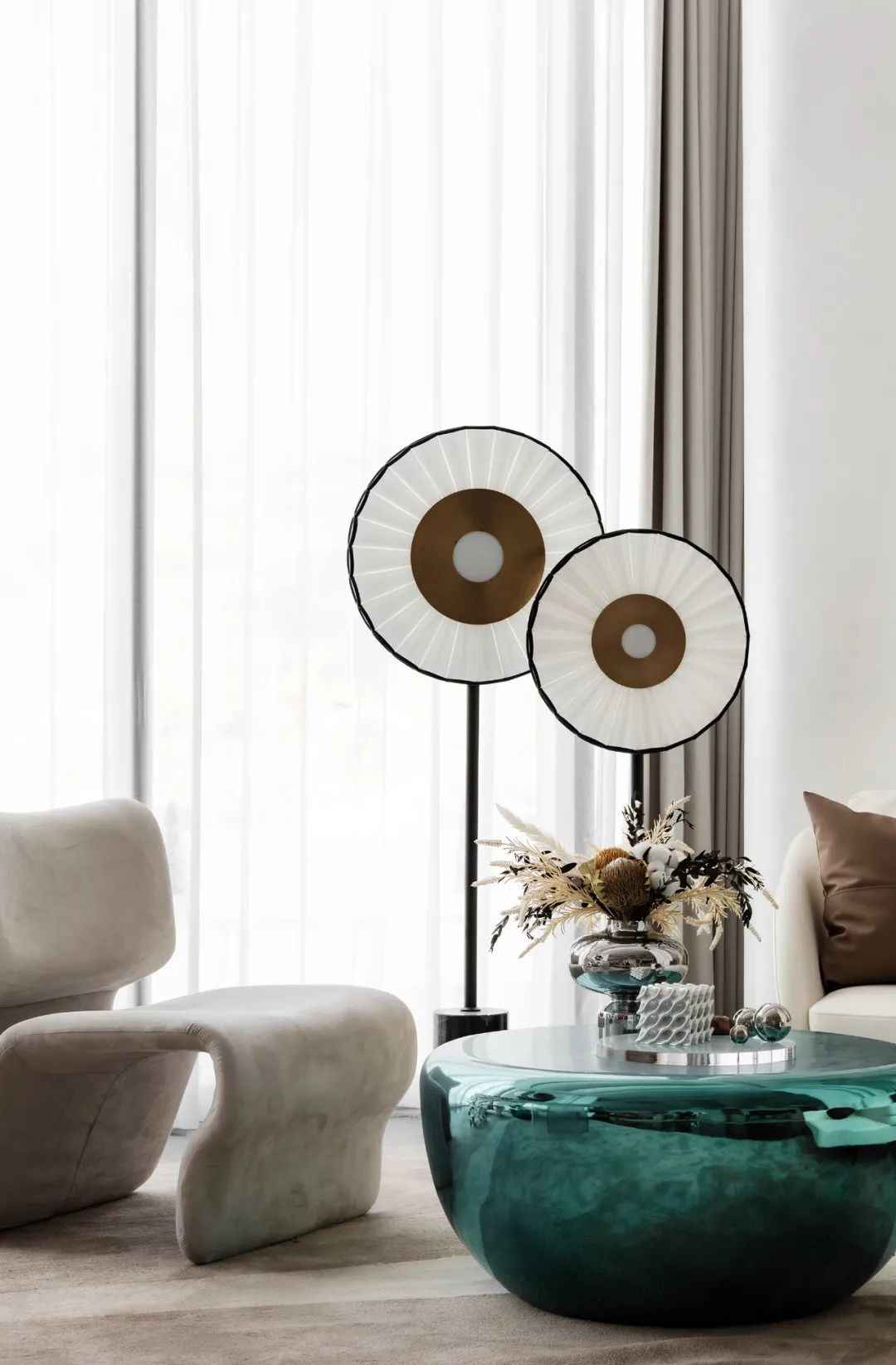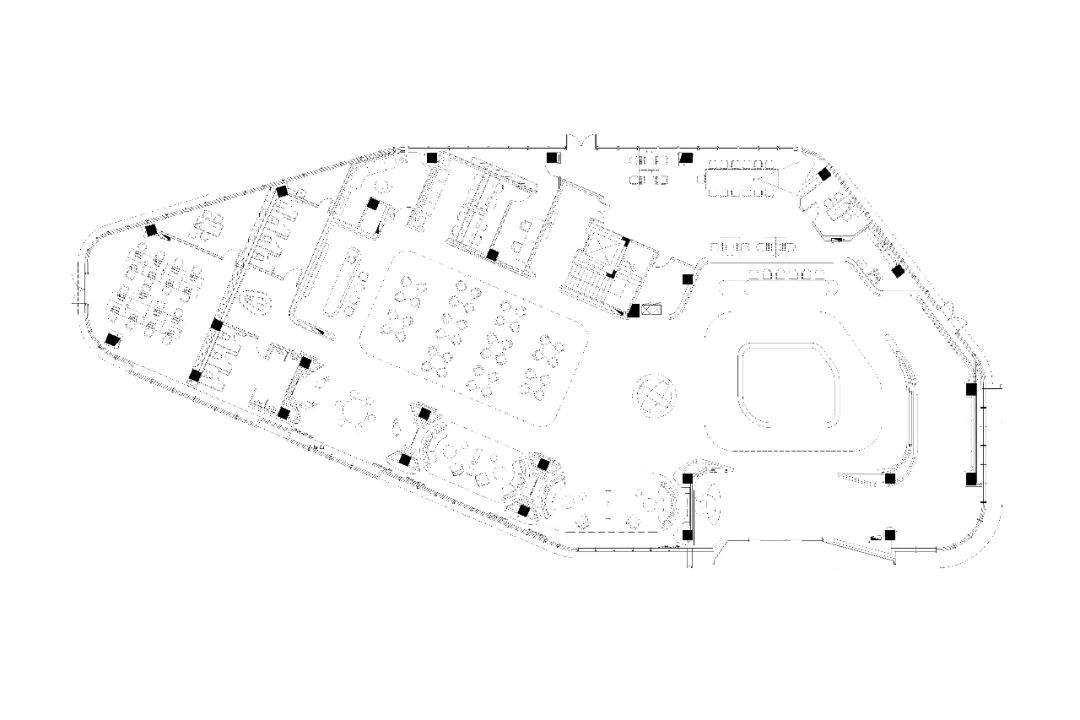 ▲Floor plan
Full name of the project: Aoyuan Zhongxin City Tiandi Sales Center
Project Address: Zengcheng, Guangzhou
Soft furnishing design: Yuanhe Daqian
Hard furnishing design: Shenzhen Chuangku Design Consultant Co.
Design time: 2020.06
Completion time: 2021.04
Space area: 770 ㎡
A unit: Guangzhou Aohong Real Estate Co.
Special support: Aoyuan Group: Huang Zhizhong, Xu Longsheng
Photography team: Daqian Vision – The Stolen Future