Interior Design Alliance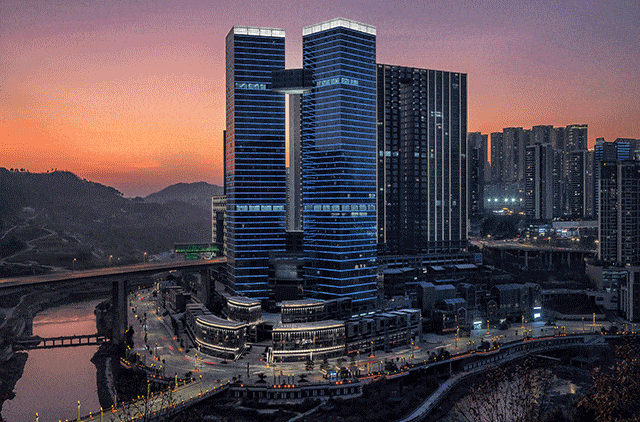 When you walk into a space, you don't look around, you don't look surprised or disappointed, you just sit quietly, comfortably and steadily. I hope to create such a space for you, and you will become part of my design.
——- Hu Yankai
As a well-known lighting design company in the industry, HDA Lighting Design was founded at the beginning of China's lighting design industry, and has always insisted on the core concept of "Integrate Nature, Light Up Creativity" since 10 years ago. We balance between cost and budget, art and business, and create interesting light environment design. At present, HDA lighting design has become the strategic partner of more than one hundred leading real estate developers and more than ten design companies in the world, and has completed more than 200 projects, of which 70% are large-scale urban complexes over 300,000 square meters, covering more than forty provinces and cities in China. It is a design company with remarkable strength and strong momentum in the lighting design field in recent years.

Ltd. was established in 2010, which is dedicated to all-round system lighting design of building facade, indoor environment and natural landscape, providing customers with personalized customization, consultation and design services from overall light environment planning to completion of commissioning. Adhering to the concept of "integrate nature, light up creativity", we have accumulated years of experience, we have our own in-depth understanding of the "light environment": understanding the use of the project needs, adhere to the light and shadow art aesthetics, combined with the language of technology lighting. Within the cost and budget, we can realize the design of light environment which is full of interesting and meaningful.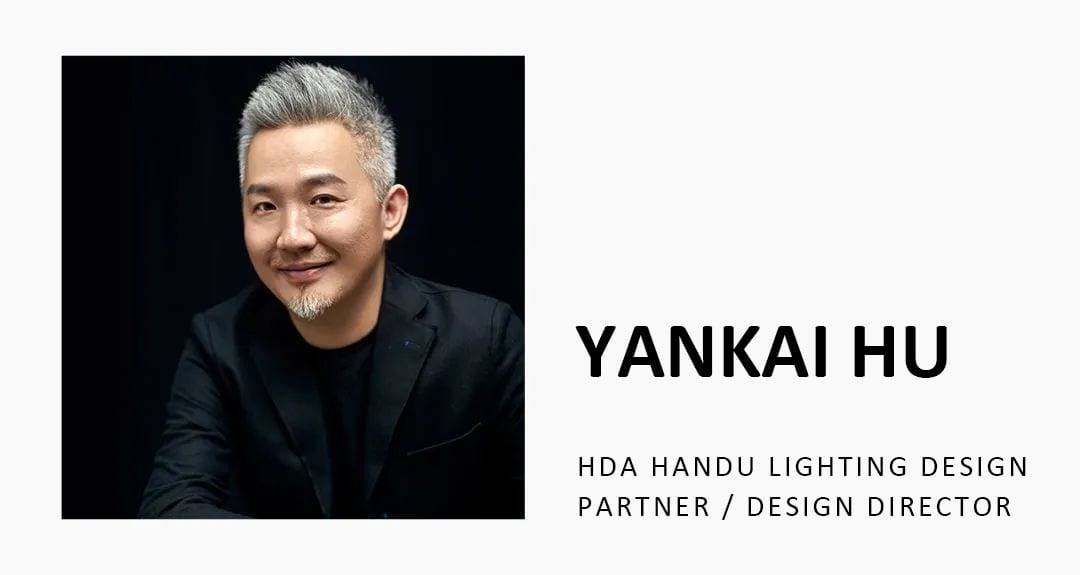 This time, we have the honor to invite Mr. Hu Yankai, partner and design director of HDA Handu Lighting Design, to have an in-depth understanding of this lighting design brand which always insists on "restraint" and "customization". The following is the transcript of the interview.
A word about ideas
Integrate without boundaries, do design without design
–
Q1: We understand that you have been engaged in interior design and lighting design for 15 years, what is the opportunity for you to choose to plow into the field of lighting design?
I have always believed that lighting is very important in design and I am personally fascinated by light and shadow.In the early years when I focused on interior design, most of the projects I worked on were F&B and entertainment projects, where the demand for lighting was extremely high, and the design of light environment not only needed to ensure functionality, but also needed to create atmosphere. At that time, Tian Huan (founder of HDA Handu Lighting Design) and I got together through project cooperation. One of the practical reasons was that most restaurant and entertainment projects were very unstable at that time, so it was hard for me to concentrate on my design as a designer because I had to explore new markets.Another reason was that as my understanding of lighting design deepened, I became interested in the field, and I was deeply impressed by Tian Huan's vision for lighting design.
Q2: Please tell us your story about your relationship with HDA Lighting Design.
I joined HDA in 2012, and before I joined the company, Tian Huan and I were very interested in lighting design.Before I joined, I had worked with Tian Huan several times on projects. I share her vision of lighting design and HDA's vision of lighting design. I'm here to give HDA a new way of thinking and practice from the perspective of interior design," says Huan.
In my opinion, interior design shapes the form, something that can be touched and is tangible, while lighting design does not appear alone, but along with the brushwork of interior design brings out the functional and artistic aspects of interior design, and the two are presented together, complementing each other and making one indispensable.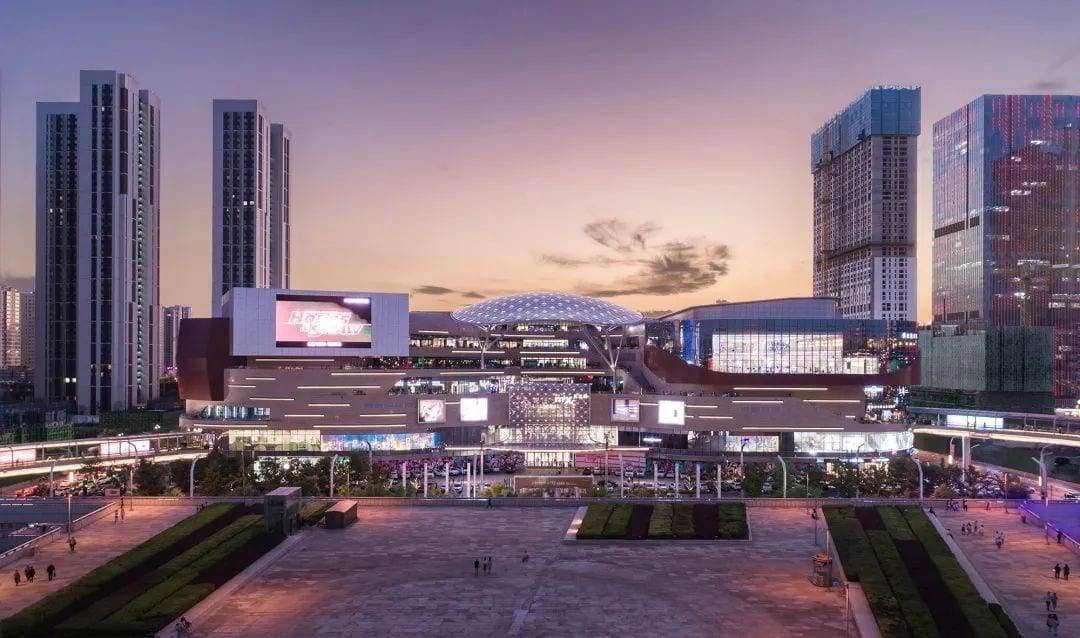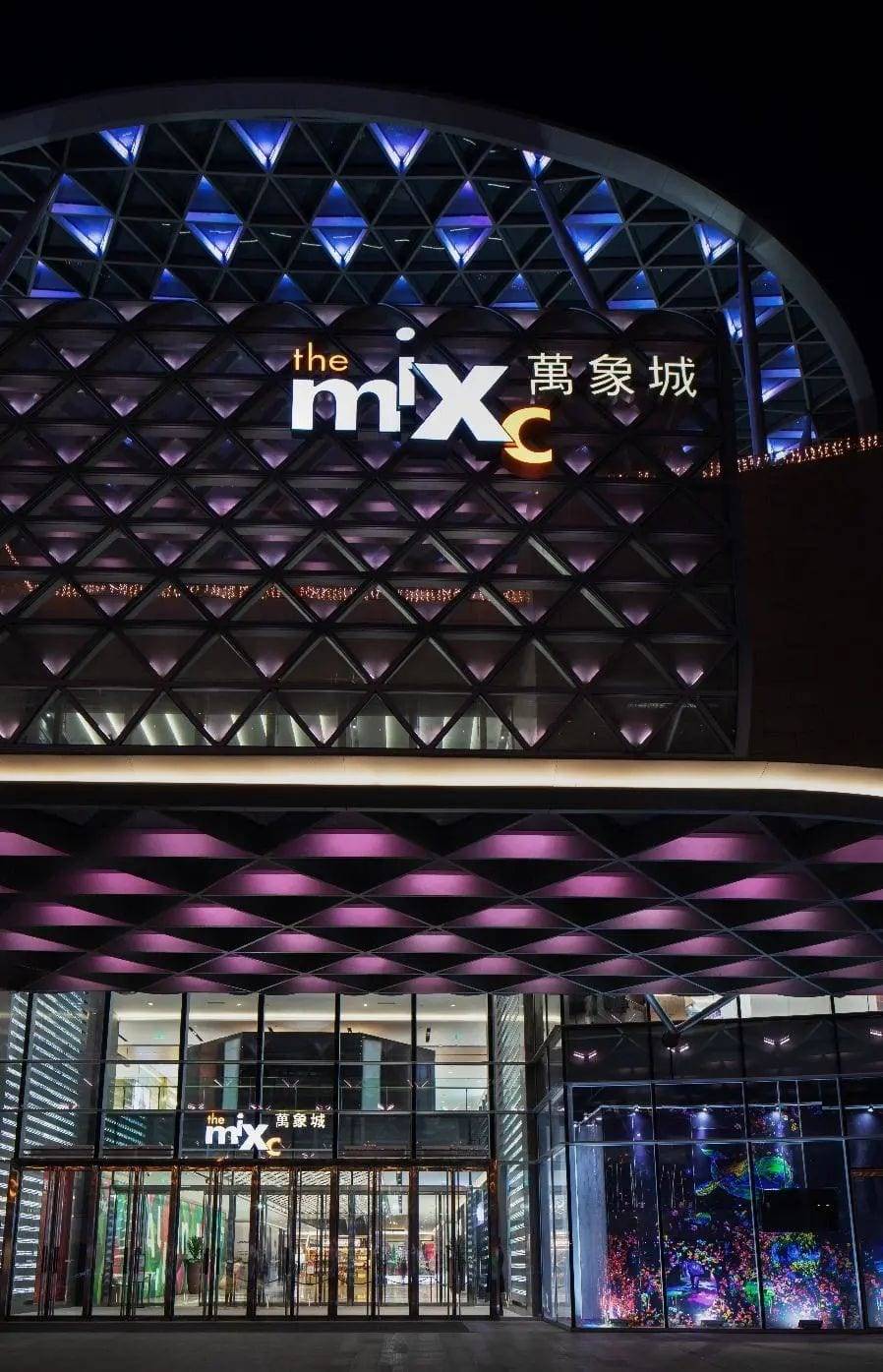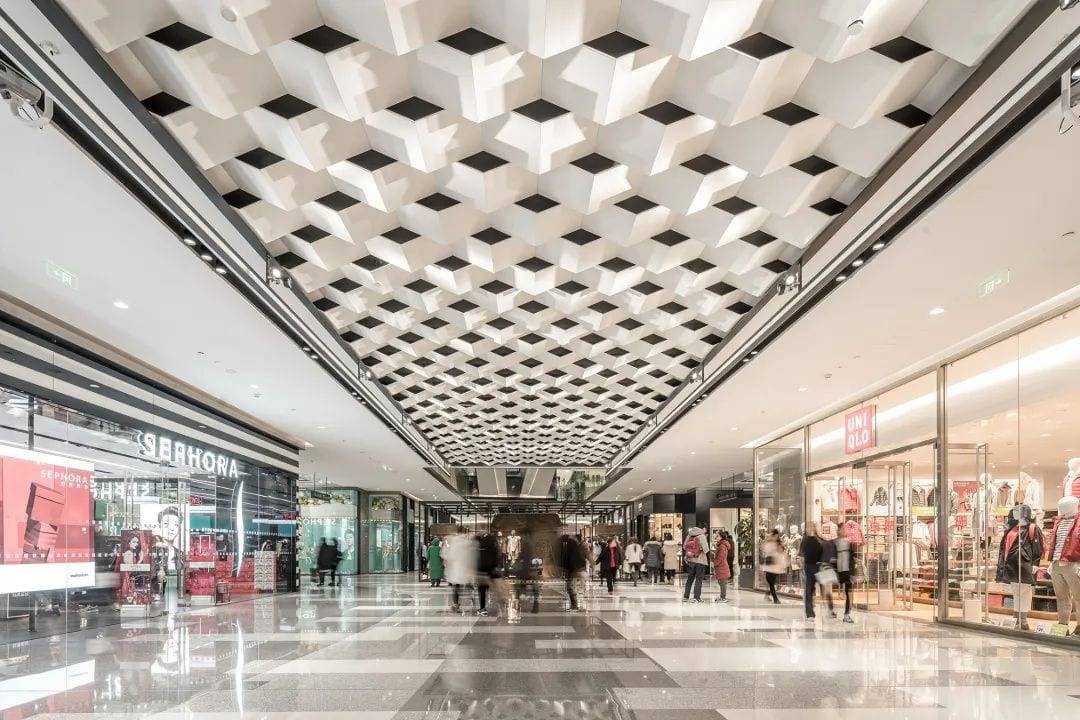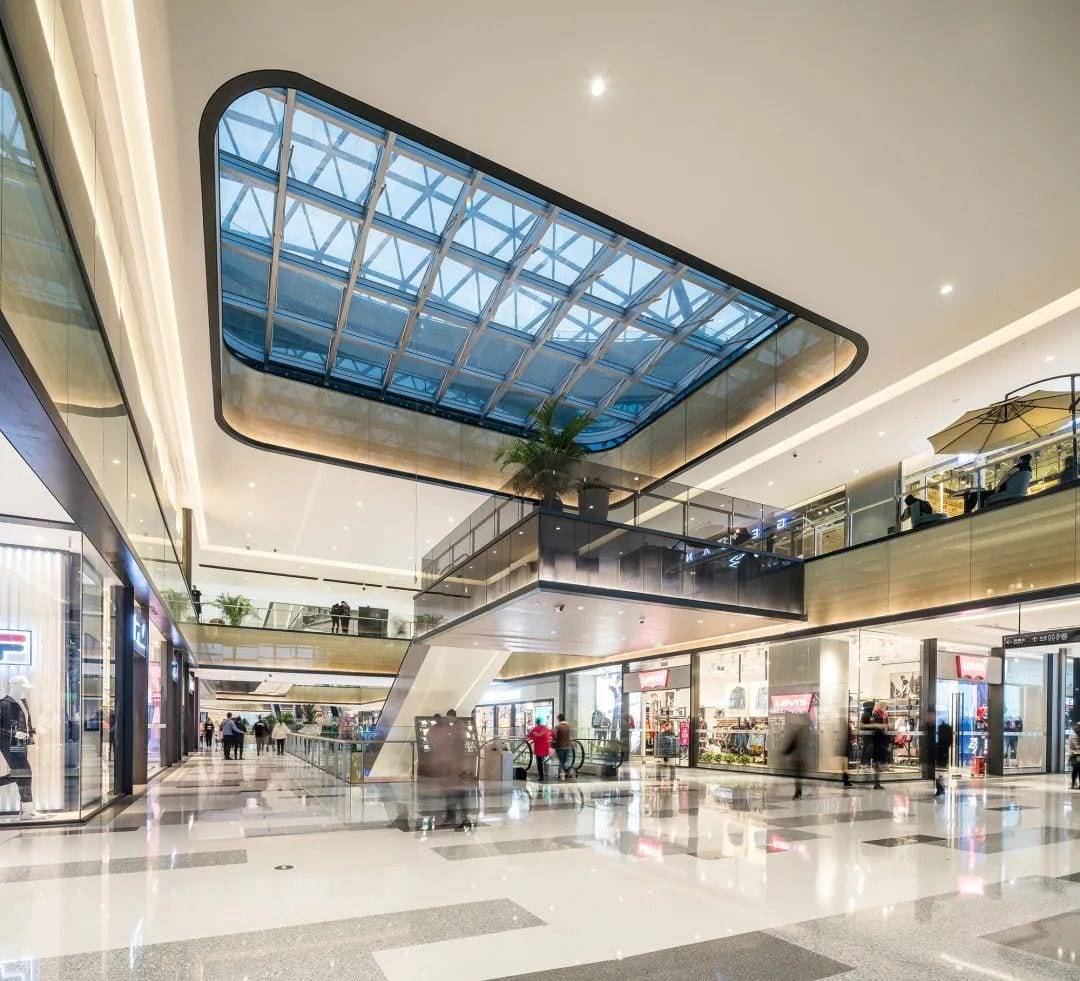 Taiyuan Mixc
Q3: What is the core philosophy that you have maintained over the years? How do you understand HDA's adherence to the concept of "integrating nature, illuminating creativity"?
When I first graduated, I happened to be working as a graphic designer in a Hong Kong advertising agency, and I focused on learning the management system and working model of the Hong Kong company. From graphic design to interior design to today's lighting design, it seems that all design majors have their own similarities. In design, what I want to express is "design without design", that is, design that does not look intentional but makes people feel natural and reasonable.
My understanding of the concept of "integrating nature and lighting creativity" that HDA insists on is that lighting design and architecture, landscape and interior should be mutually complementary. The source of its creativity is not unimaginative, but rather the re-expression of it into the concept of architecture, landscape and interior, highlighting the highlights and accommodating the shortcomings. Therefore, in order to do a good job in lighting design, we must first respect other people's professionalism, we must 100% know and even understand the design of architecture, landscape, interior, etc., and think about how to integrate them from multiple angles, and then express the concept, character and ideas of lighting.
Q4: In your opinion, what kind of lighting design works can be called "high quality light environment"?
"When you walk into a space, you're not looking around, you're not looking surprised or disappointed, you're just sitting quietly, comfortable and stable. I wanted to create that kind of space for you, and you will be part of my design." — that's what I call a high quality light environment, in my opinion.
Of course, achieving a high quality light environment is not easy. First, you have to ensure the integrity of the lighting design within a reasonable budget; second, you have to have a good owner, and the various design units understand, accommodate and collaborate with each other under the owner's coordination; then, you have to have a good contractor to ensure the project gets off the ground. A chain of interlocking, without one missing, this can eventually present a truly "high quality light environment".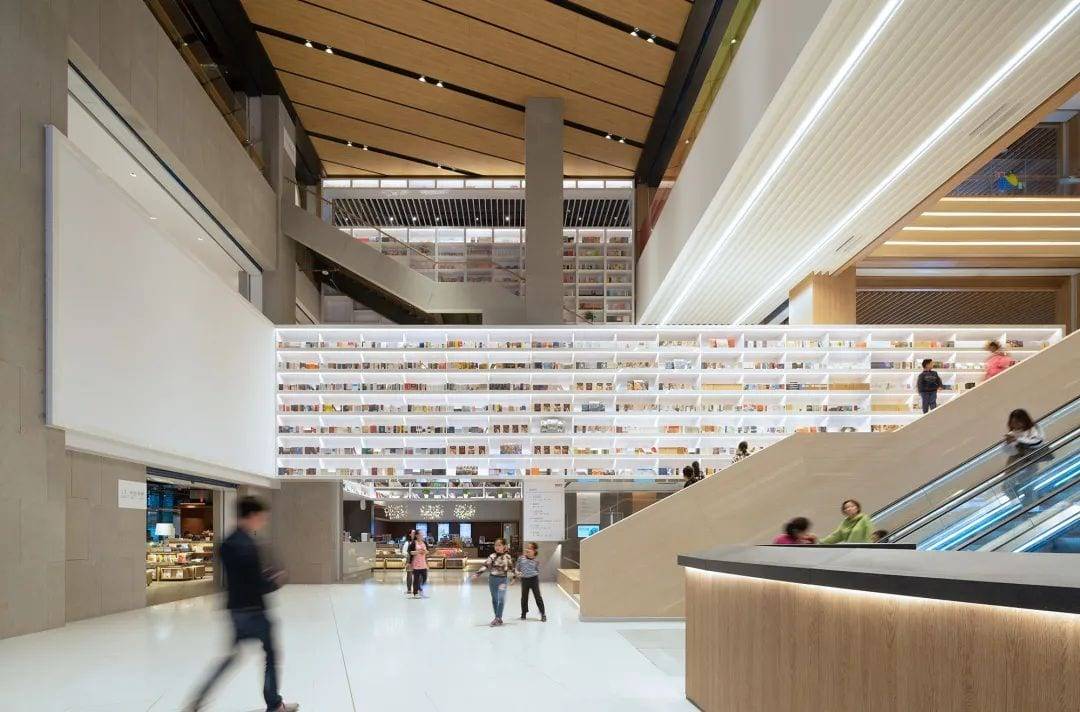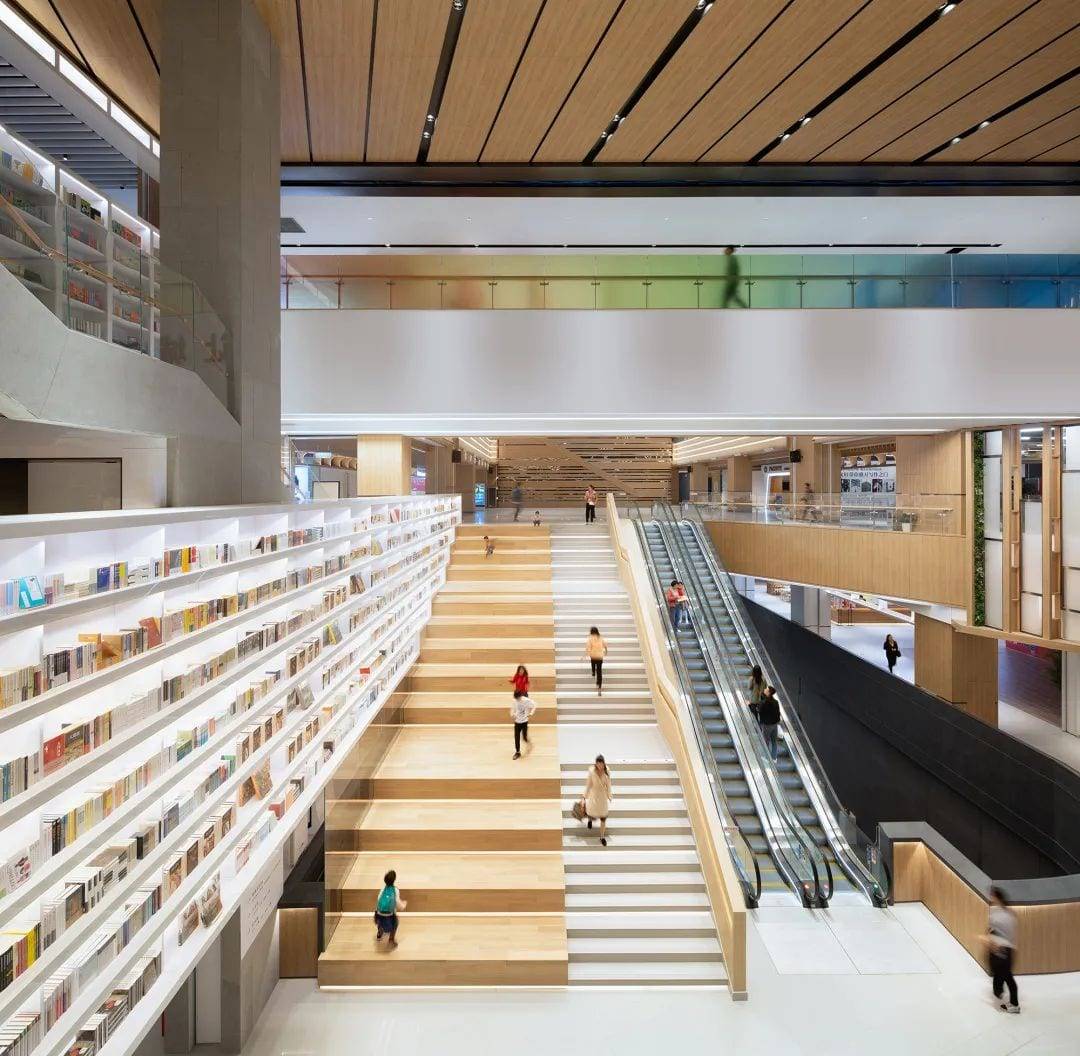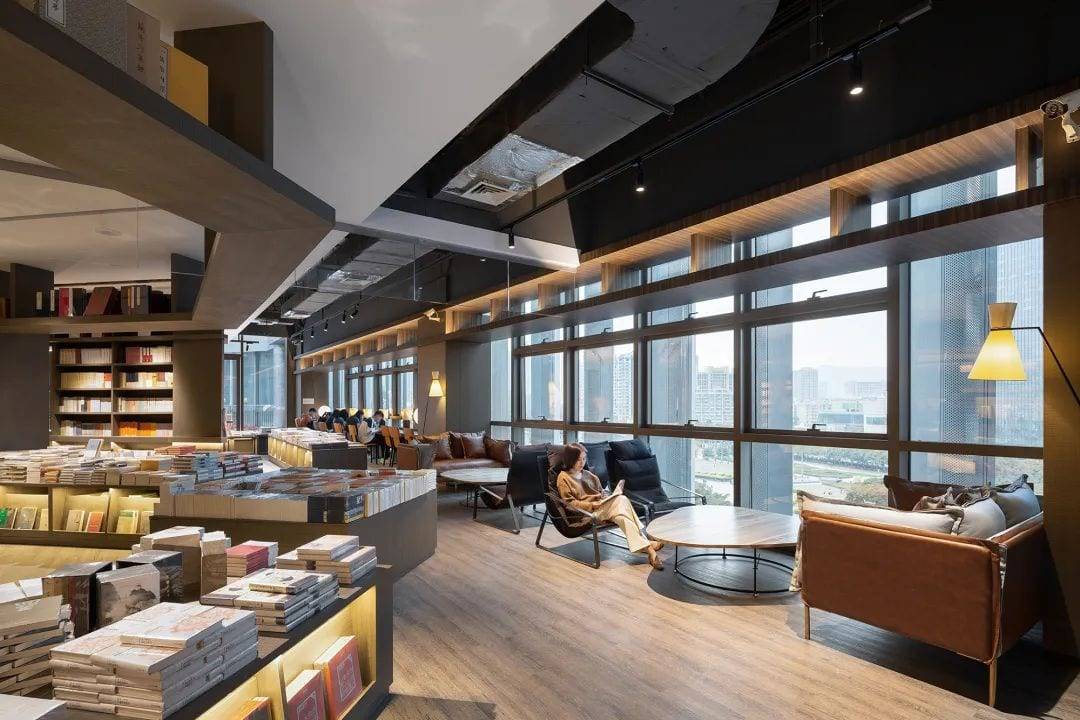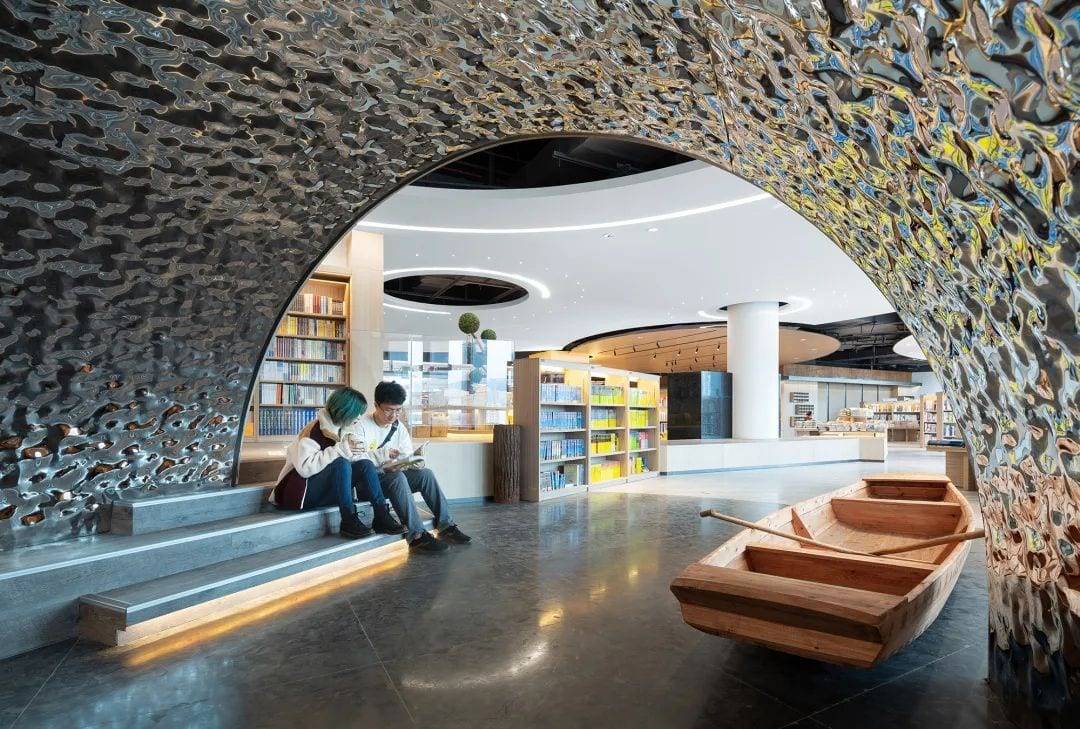 Shenzhen – Longhua Book City
Professionalism
Control in "restraint", sublimation in "customization".
–
Q5:HDA has always been using "restraint" throughout its lighting design, can you take a specific project as an example and tell us where the "restraint" in lighting design is reflected?
What we call restraint, in fact, includes the two meanings of "restraint" and "customization".Restraint means that we take care of people's feelings and do not over-design. On the basis of architecture, landscape and interior design, we do not destroy the original characteristics, but complement, embrace and improve them. Customization, means that when we do each project, we will analyze the characteristics of the project in advance, according to the characteristics of the building, the owner's needs, etc. to disseminate our design ideas, customize and plan the lighting strategy for the entire project.
Lighting design is not just about good lighting, but also about the impact of the surrounding environment on us. For example, if we work on the desktop, a normal illumination of 400 can meet the work requirements, but if there is a light environment of more than 1000 degrees of illumination next to it, then we must take the light environment next to it into account in our design. To give another example of a project, the Future Ark project in Guiyang Zhongtian is huge, including two twin towers at the top, a separate hotel, houses and apartments, and multiple commercial blocks, adding up to more than a dozen buildings. Prior to getting involved in the project, we learned that another project across the river had installed light fixtures directly on the surface of the building, resulting in a very bright overall look to the project. Therefore, we had to consider how to ensure that the overall light density of our project would not be too much darker than the other side of the river without creating light pollution. We tried to strike a balance in the implementation of the design, and custom design with restraint and professionalism.
The shared photo is of the Future Ark in commissioning. We are currently promoting the creation of energy-efficient and dynamic multimedia facades, with the hope that the architectural light and shadow will present a more artistic content, where the elegant and dynamic light environment of the Twin Towers will present a different kind of riverine landscape.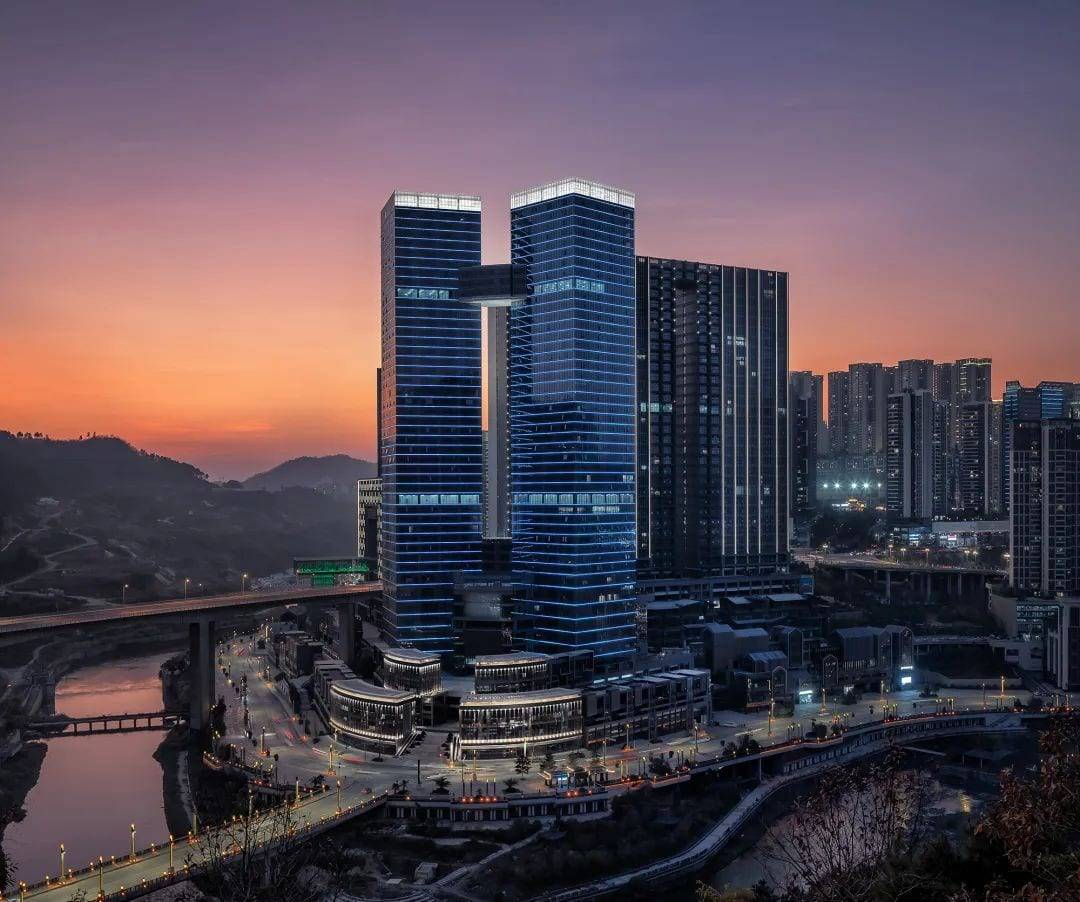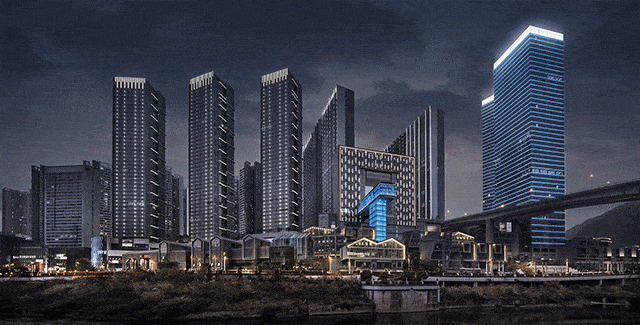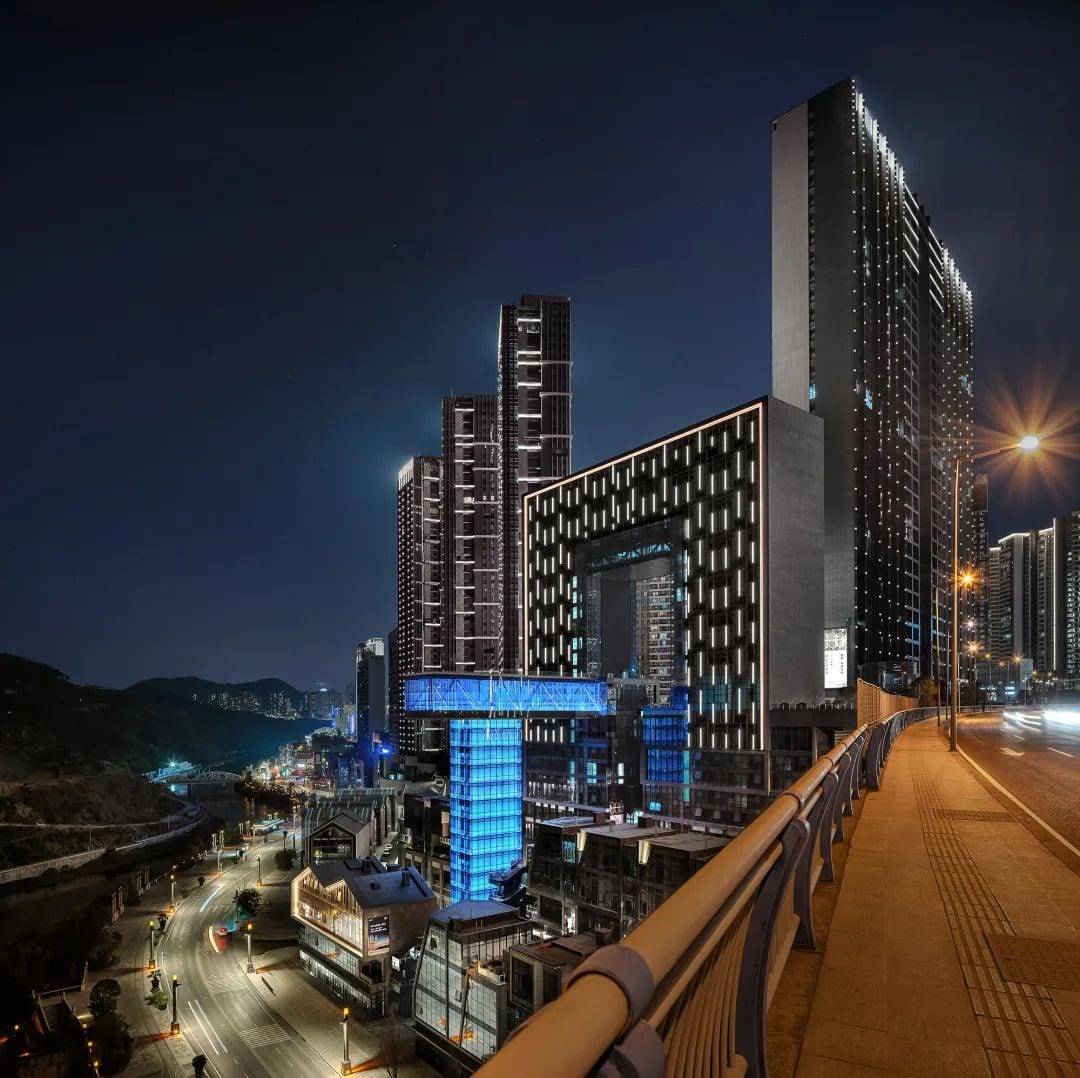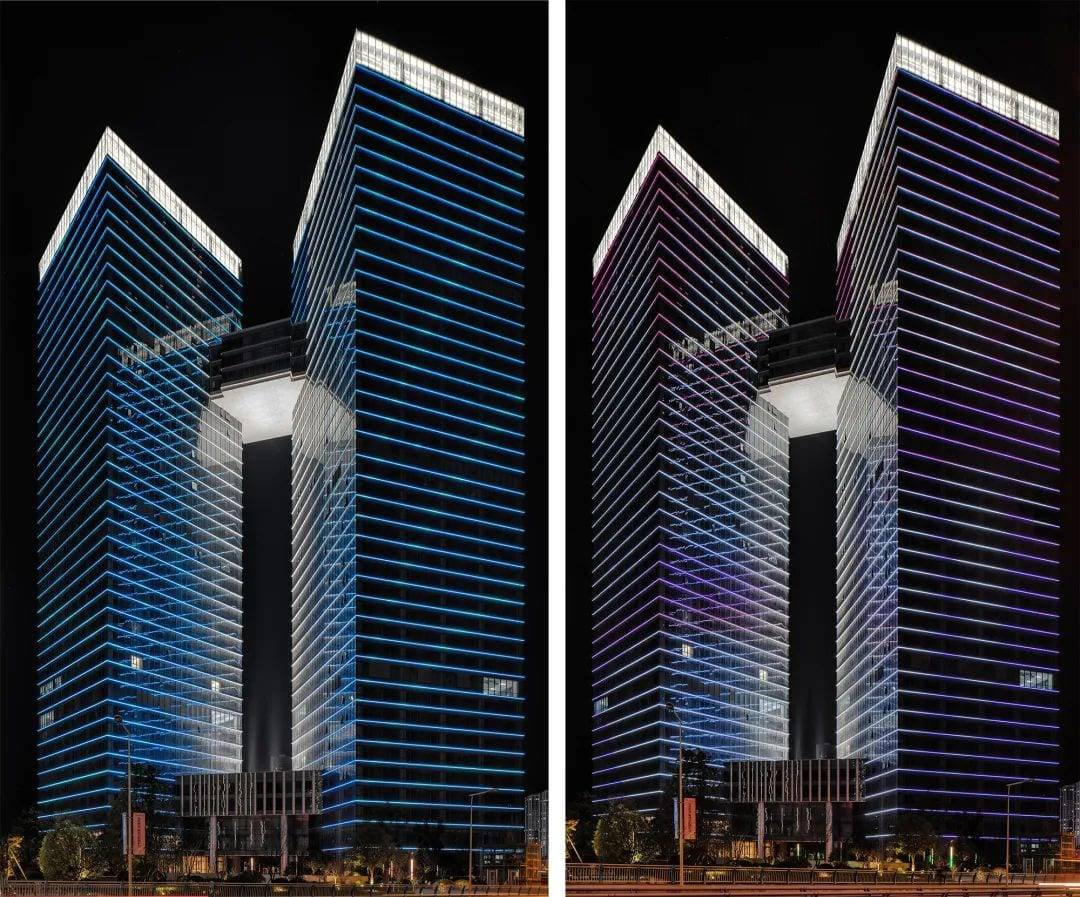 Guiyang Zhongtian-Future Ark in Commissioning
Q6: Recent works of HDA include Shenzhen Mixc, Shenzhen COFCO Asia Pacific Headquarters, Shenzhen Dajiang Headquarters, Chongqing COFCO Joy City Complex, Shenzhen Futian Center Book City, Shenzhen Dashahe Culture and Sports Center, Shenyang Zhonghai Peace Gate Complex, Shenzhen National Exhibition Complex, Chengdu Shimao Radiant Sky City and so on. Among them, there are large commercial complexes, commercial centers, cultural and heritage projects and real estate projects. In your opinion, what are the different focuses of lighting design for different types and volumes of projects?
The needs of different projects are actually not the same. For example, the main demand of a commercial center is to attract people before selling goods, so the demand for lighting in terms of illumination, color temperature and functional zoning is more intense, and its purpose is to create a relatively strong commercial atmosphere. Cultural projects are completely different. For example, the main demand of cultural and museum projects is to present works of art, so we will take more humanistic needs, cultural background or cultural themes into account in the design, to create a relatively quiet environment visually and bring people a more artistic experience. Nowadays, the market is becoming more and more diversified. Whether it is a commercial center or a cultural center, the format of the business emphasizes multiple interactions, which is to provide people with more creative and interesting life experiences. Therefore, the focus of HDA's lighting design is always starting from people, putting people first, and keeping up with the times.
Q7: Chengdu Shimao Radiant Sky City covers an area of about 220,000 square meters, what challenges have you encountered in the process of planning the lighting layout? How did you and your team solve the problem?
Chengdu Shimao Radiant Sky City is a large commercial center, which is mainly a commercial area and integrates commercial street, hotel and residence into one. When we received this project, we found that its building façade is dominated by glass curtain walls, and the conditions for lighting design on the façade are very limited, so our strategy was to shift the focus, focusing on the large area of lights on the landscape to make a more three-dimensional, wider effect, and only adding certain, rendered, prominent light in the key areas of the building.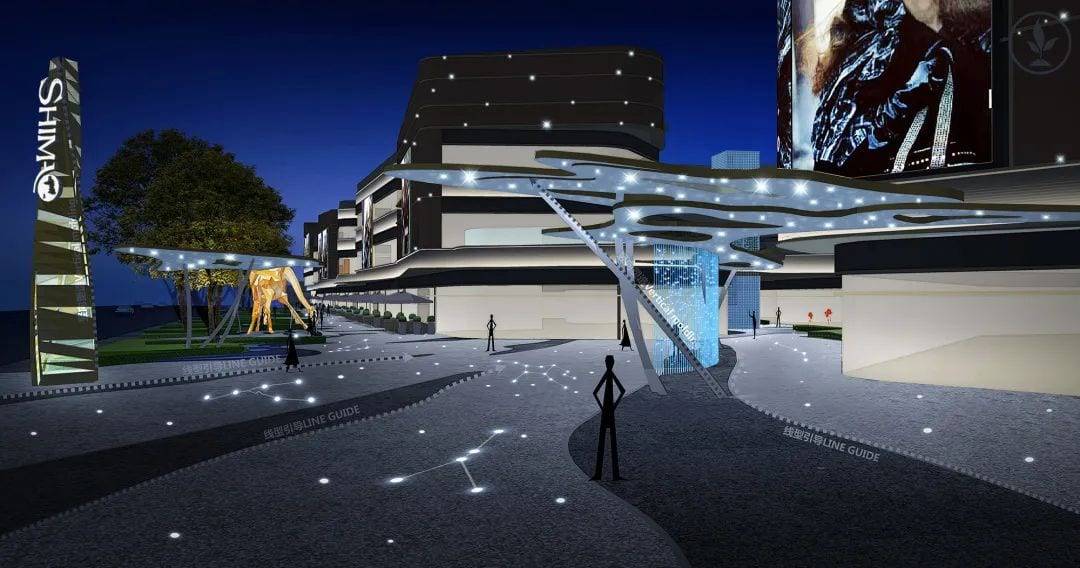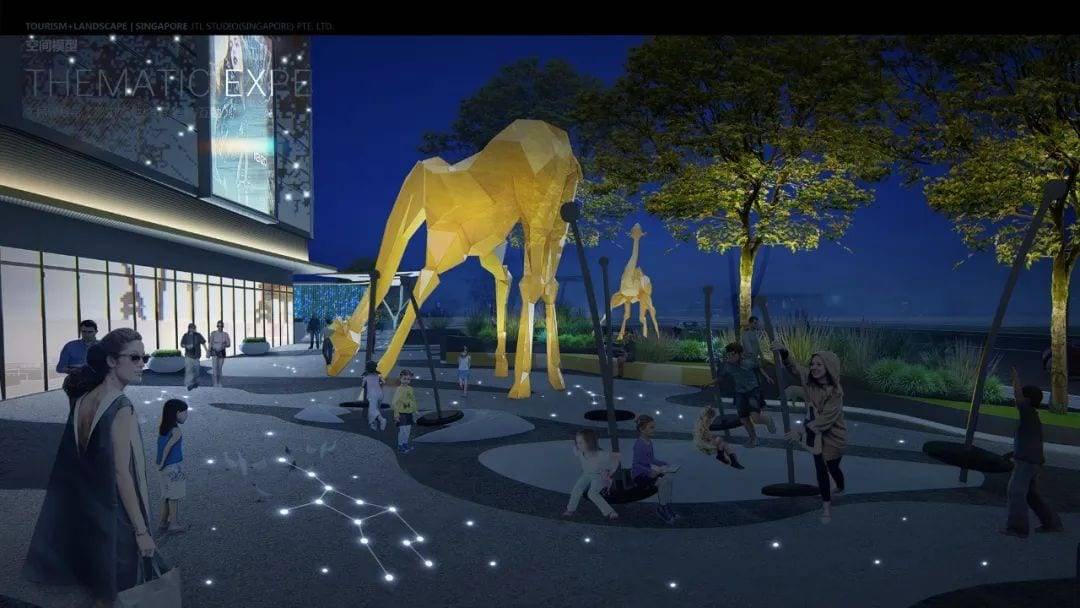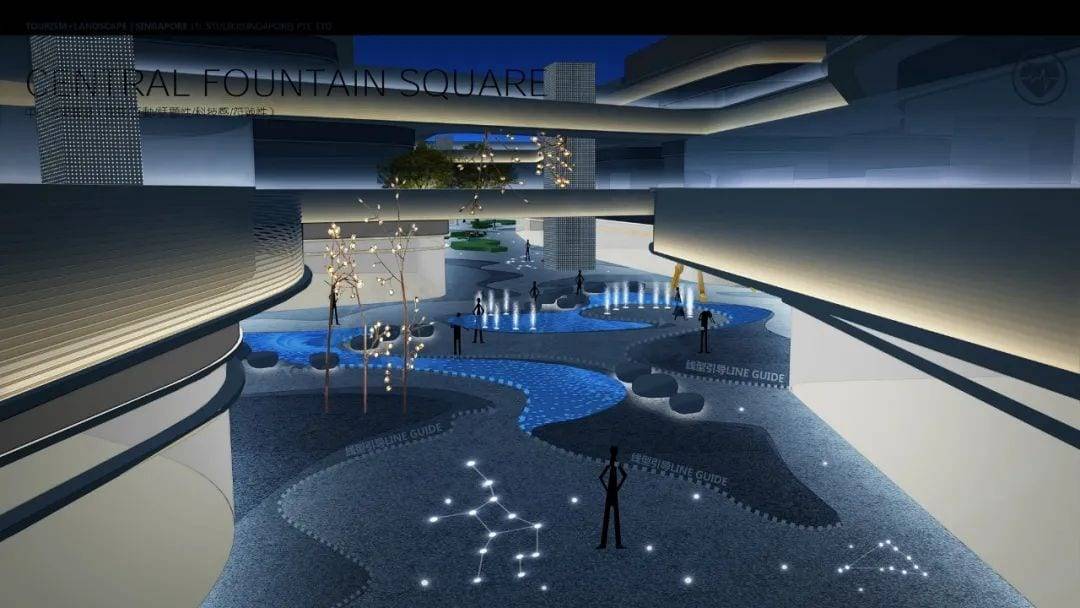 Chengdu Shimao Sparkling Sky City
Q8:HDA Handu lighting design has also done urban public space projects of old city renewal, can you talk about the story of lighting design in Shenzhen Luohu Golden Triangle financial and commercial core area?
The Luohu Golden Triangle is a very large project with a master plan of nearly 400 buildings. The business forms of the buildings are extremely rich and complex, including commercial, residential, hospitals, schools, transportation gateways, government departments, etc. The Shenzhen Municipal Government proposed to create a 40th anniversary light show. At that time, the Shenzhen Municipal Government proposed to create a light show to celebrate the 40th anniversary of the project, and our team faced multiple pressures and challenges, such as a complex project environment, a huge project volume, and a tight project schedule. We are very pleased that we have always exercised "restraint" throughout, creating ambient light according to the living conditions in the old city, not only giving new life to the complex, but also avoiding the excessive impact of the city's light environment on the living environment of the residents, and eventually delivering a good answer.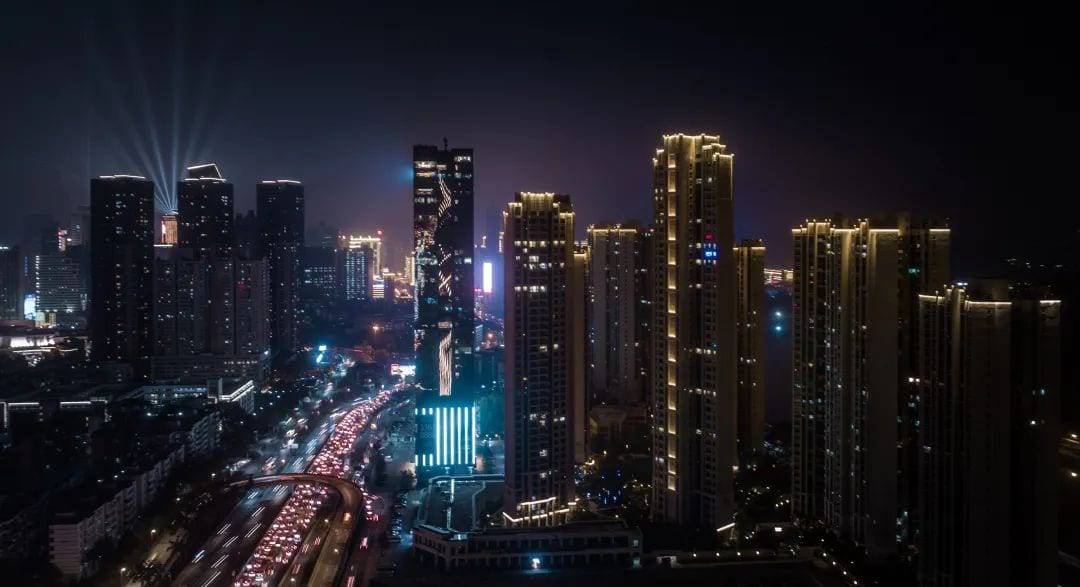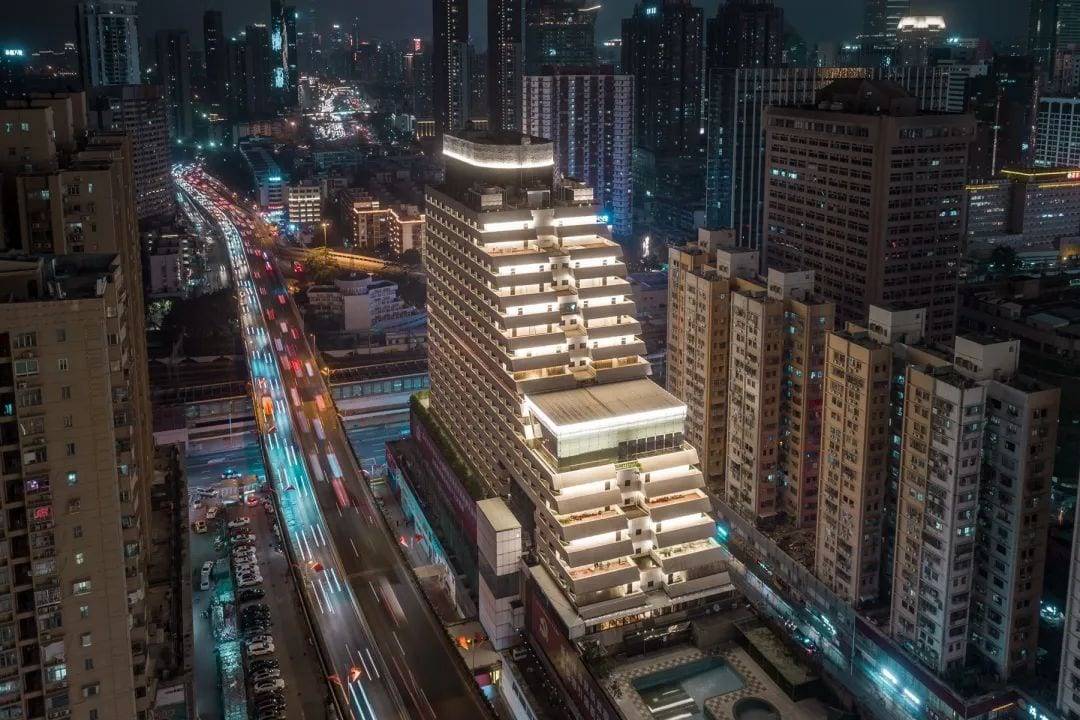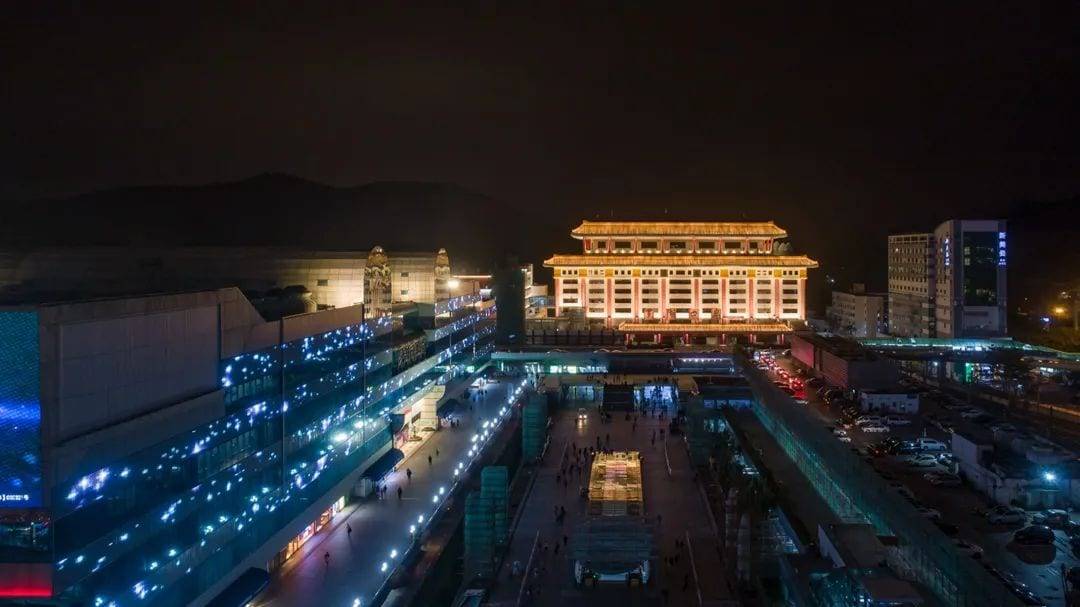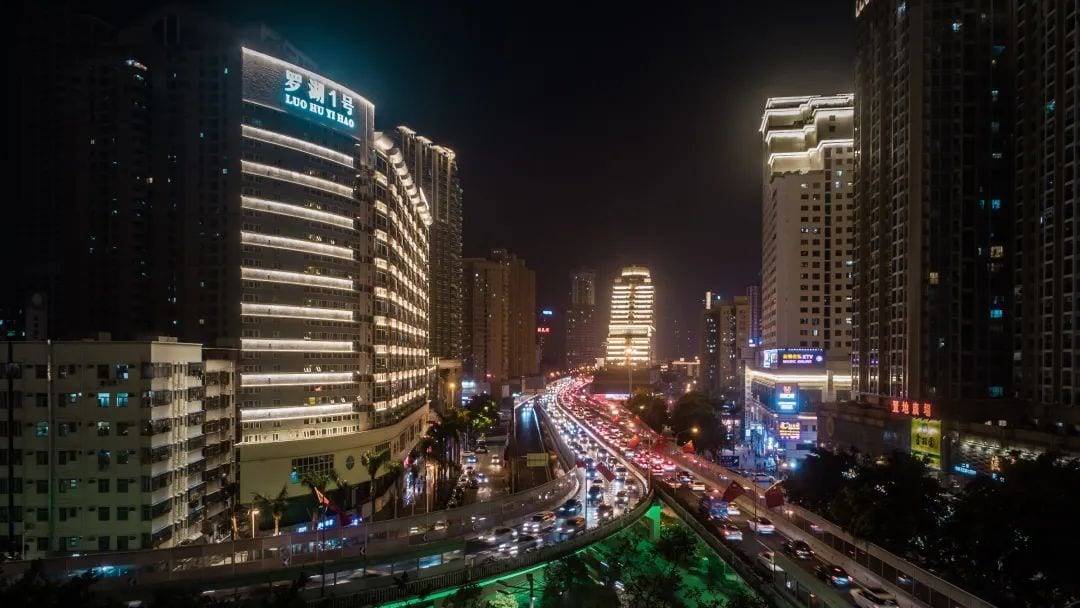 The lighting in the Golden Triangle financial and commercial core area of Luohu, Shenzhen.
Talk about ideals.
Committed to becoming a lighting design company in China that pursues excellence in quality
–
Q9: You currently focus on researching light environment design for commercial, hotel, office, art and culture projects, how do you balance commercial value and light art in commercial design? Or, how do you bring business value to your clients by realizing their needs with light art?
Due to the project budget, construction period and the different understanding of art by different owners, the lighting in many commercial projects in China is relatively lacking in artistry. However, lighting art can often complement functional needs while enhancing the tone of a commercial project, giving the space a higher value and becoming a highlight of the entire commercial project.
One project worth sharing is the Vanke Times Center in Beijing. The atrium of this project is very empty, and we thought we could decorate it with art lamps to enhance the uniqueness and artistry of the whole project. Based on the illumination of the ground, we proposed to the owner to use a large lighting art installation in the atrium, while the outdoor landscape echoed with the overall lighting of the building through the interactive laser effect, which improved the overall style of the project.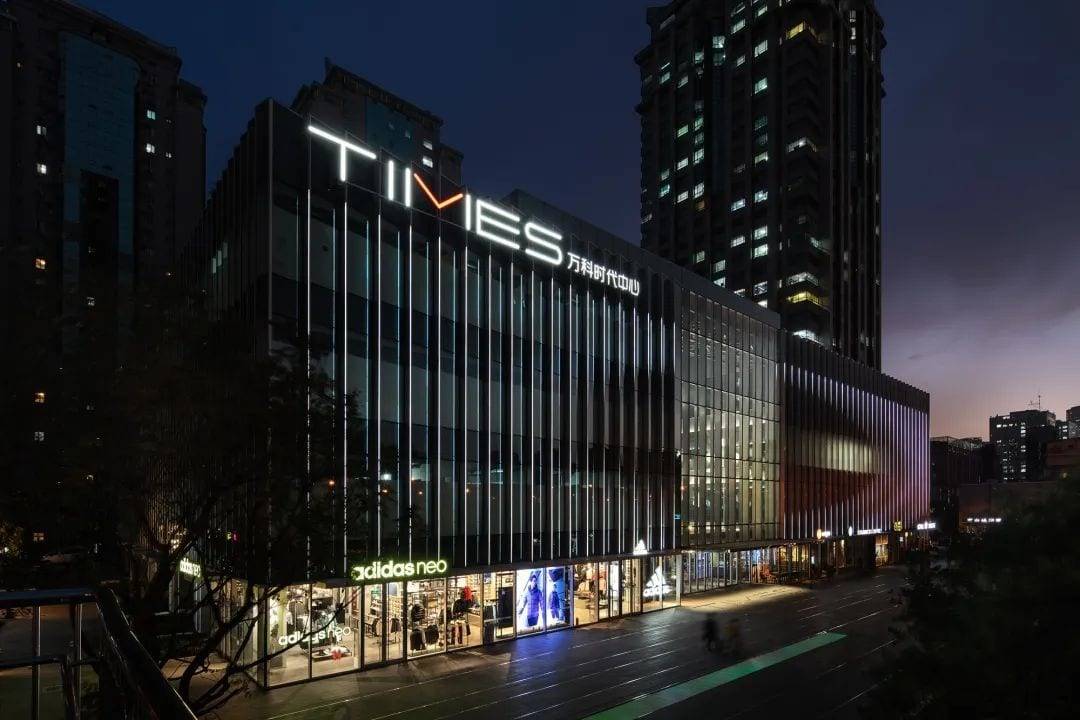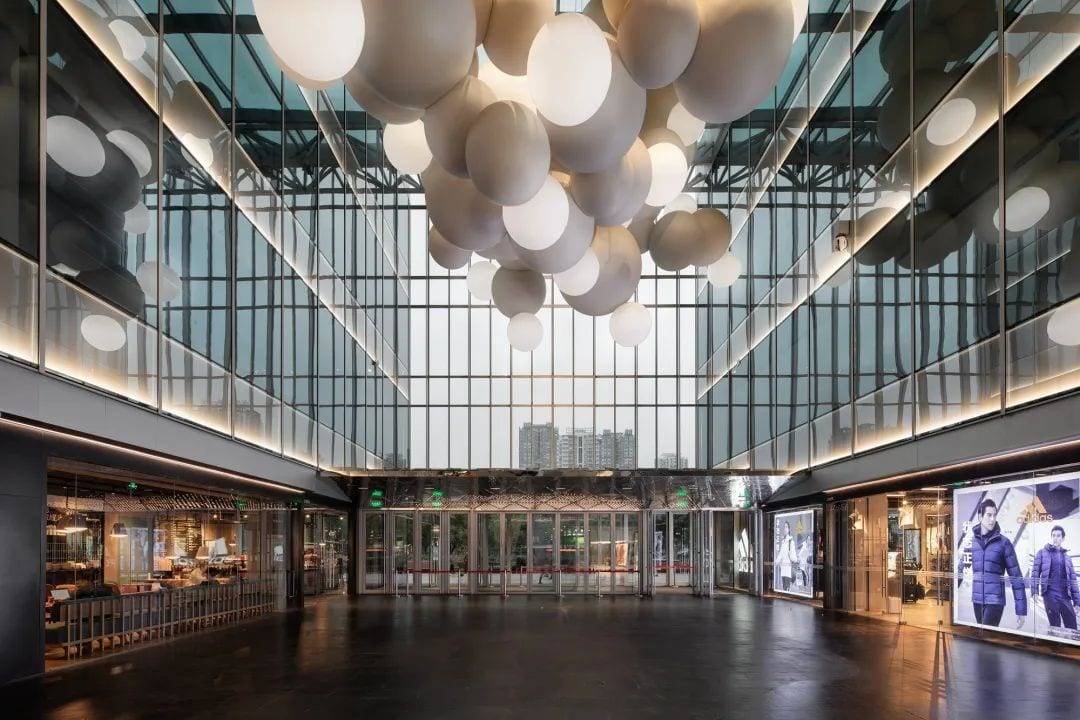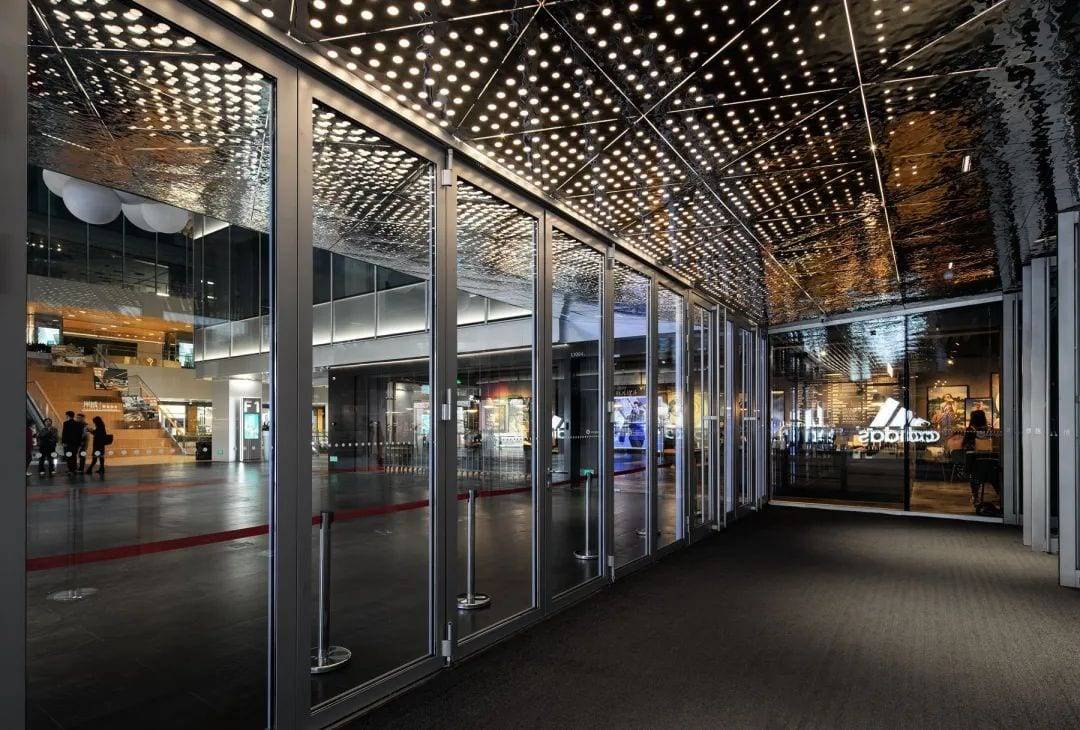 Beijing Vanke Times Center
Q10: In the past 10 years, HDA has designed more than 200 projects in more than 40 provinces and cities, of which large-scale commercial complexes with an area of more than 300,000 square meters account for more than 70%, and is the strategic partner of more than 100 leading real estate developers and more than 10 design companies worldwide. In your opinion, what are the core advantages of HDA's achievement?
The first point is one of humility. We don't just focus on the immediate, but constantly strive and embrace, whether it's the high level of responsibility to our clients or the formation of our talent team, we do a lot of projects regardless of the cost.
The second point is our company's professional talent structure: HDA's team structure gathers diverse professionals in the fields of architecture, landscape and interior, and is divided into six project teams and two technical support teams to complement our understanding of various industries. The diversified team composition allows us to better understand other professional designers, and the process of project collaboration is also more smooth and efficient.
The third point is our professional standard and rich experience: for 10 years, HDA has been deeply rooted in the field of lighting design, based on professionalism, with hundreds of projects with rich grounding experience, and at the same time, we continue to breakthrough and transcend, and update the design and service concept. We not only master advanced technology and cutting-edge standards, but also effectively control the cost of operation, process, and post-maintenance to achieve the real needs of our customers.
Q11:In your opinion, what is the biggest challenge of being a lighting consultant in China? Can you talk about some of the future plans for HDA Handu Lighting Design?
Compared with Europe, America and Japan, lighting design in China is still in the early stage of development. On one hand, the challenge of lighting design in China may come from the lack of unified understanding and attention from the owners as well as architecture, landscape, interior and other design parties, and on the other hand, it may come from the owners being more tolerant and understanding of overseas lighting design companies, giving us less attention and opportunities.
But we also have a very big opportunity. First of all, China's urbanization process is accelerating, many large-scale projects urgently need to promote the demand for lighting is also growing; secondly, LED industry as an emerging industry, we are not lagging behind, and even have the opportunity to overtake the curve. As owners and the public continue to improve their understanding of lighting, what our lighting design company should do is to keep learning by combining with actual combat and keep up with the times to grasp the cutting-edge technology and trend, so as to contribute to the progress and upgrade of the industry.
The dream and vision of HDA in the beginning was to become a Chinese lighting design company with global influence in the pursuit of excellence in quality. In the future, we hope to go even further by constantly improving our strength.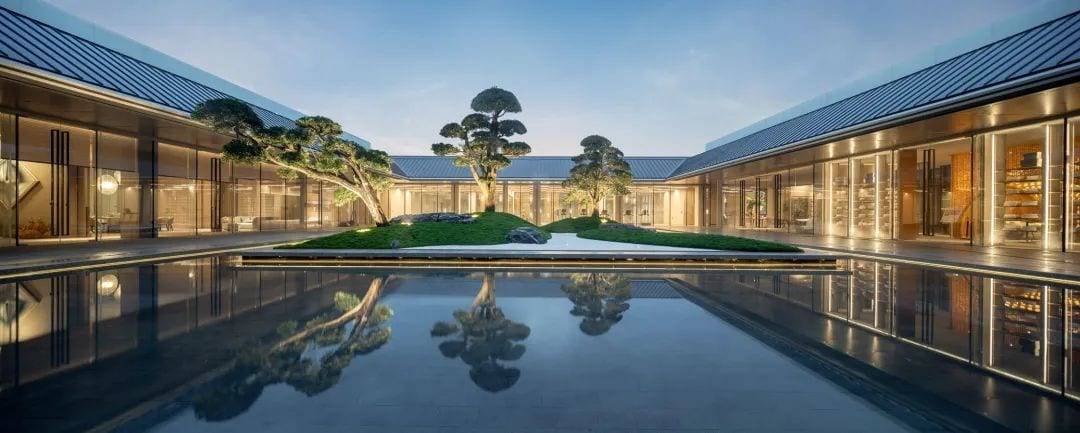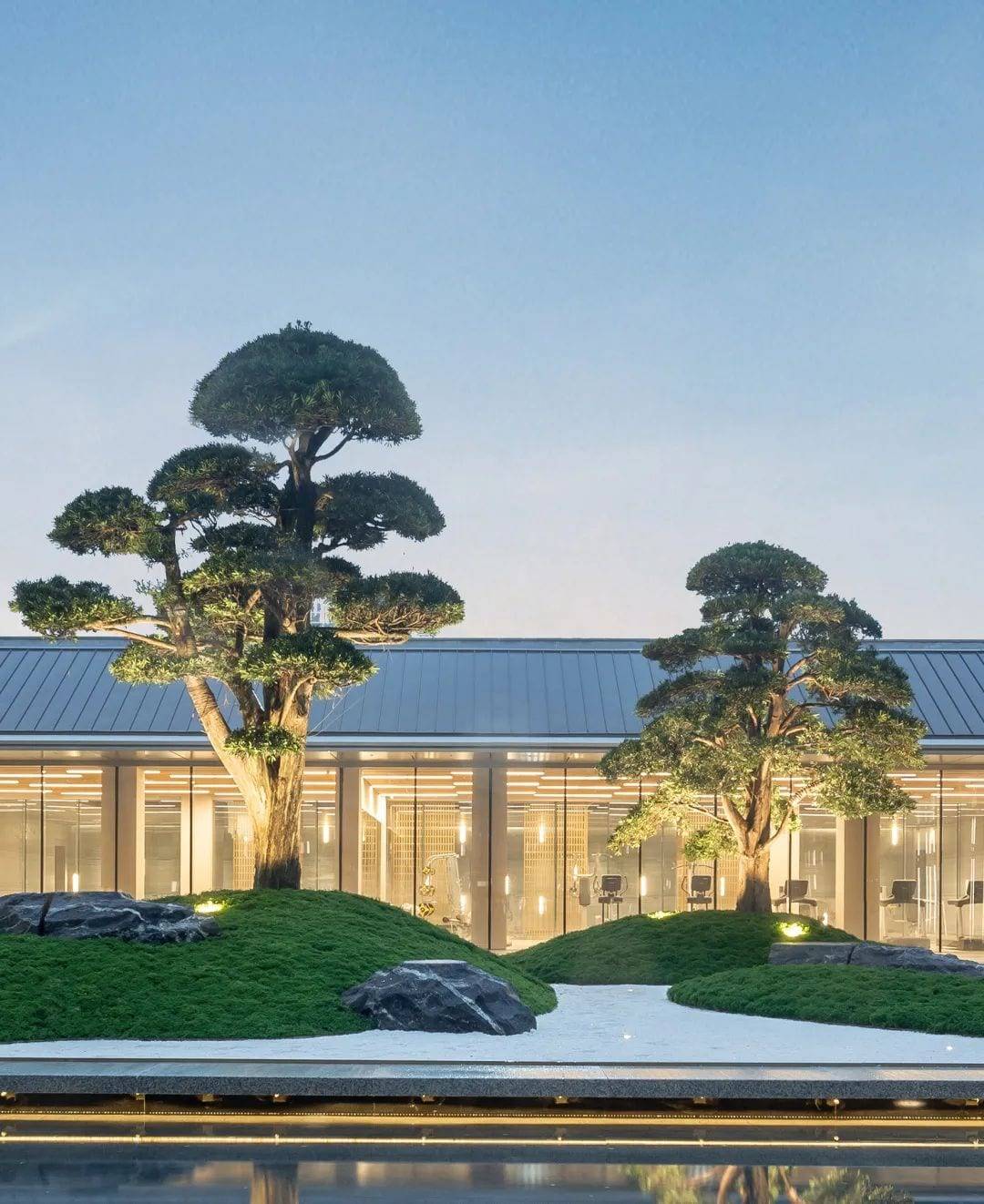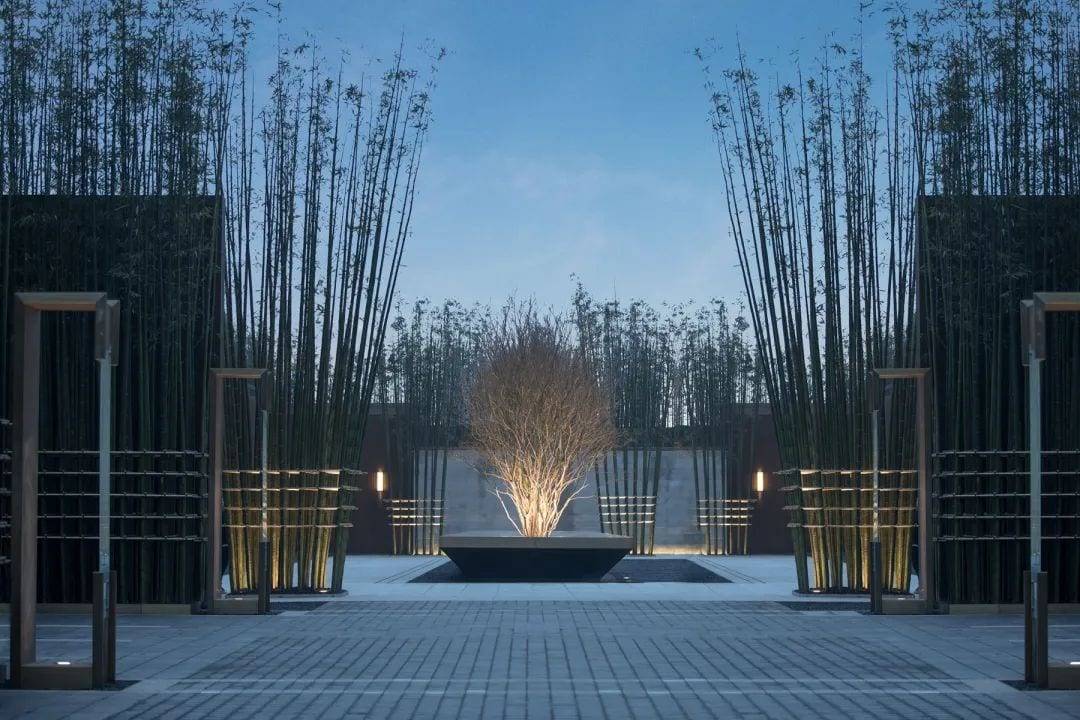 Chongqing Vanke Jade Park
Post-interviews
–
Through the interview, we learned that after Mr. Hu Yankai transformed from interior design to lighting design, he had a transcendent perception and expression of light and shadow art because of his integration of design profession, his understanding of lighting value, and his original heart and dream for lighting design.With the spirit of "restraint" and "customization", HDA lighting design, relying on the professional and humble, rational and efficient team power, integrates the humanistic attitude, technological means, artistic pursuit and respect for natural light into the design. Thus, we present a truly high quality light environment to our customers, and at the same time, we are committed to becoming a Chinese lighting design company pursuing excellence in quality, creating more light and beauty for the world.