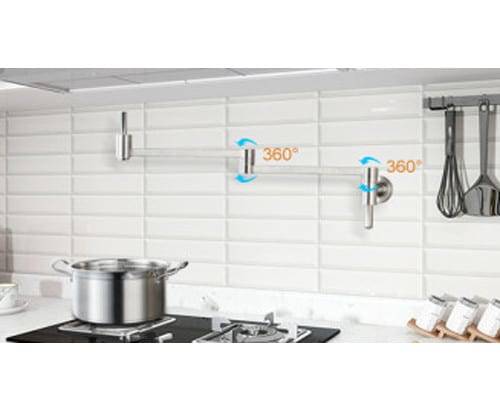 First, installation steps
Before installation, turn on the water supply to remove any impurities, grit, or other dirt that may be inside the pipes, and then turn off the water supply. This is mainly for the faucet installation, as the impurities will not supply the water properly and will be troublesome to install if you have to rework the faucet.
Lock the flange cover into the lower elbow, and then use the teeth around the diarrhea, and then inserted into the wall pipe, adjust the cold and hot water inlet elbow, rotate the angle flush, and hole body of the cold and hot water inlet hole distance consistent, and then rotate the flange cover to close to the wall, so that can play a fixed role.
Put the rubber gasket into the connection nut between the hot and cold water inlet of the body, and then connect it with the hot and cold water inlet elbow.
Second, precautions
Before installing, don't worry, determine what the water pressure is. If it is not between 0.5 and 5kgf/cm, the water supply may not be normal after installation.
Before removing the faucet body, turn off the water supply and remove it carefully to prevent damage to the faucet.
Do not touch the spout while using the faucet to prevent scalding.
Do not remove the faucet shaft.
Pay great attention to the cleaning and maintenance of the faucet. Do not use corrosive cleaning agents. Avoid cleaning with detergent powder to avoid damaging the surface of the product and affecting its service life. After cleaning, use a dry towel or absorbent sponge. Wipe the water droplets on it.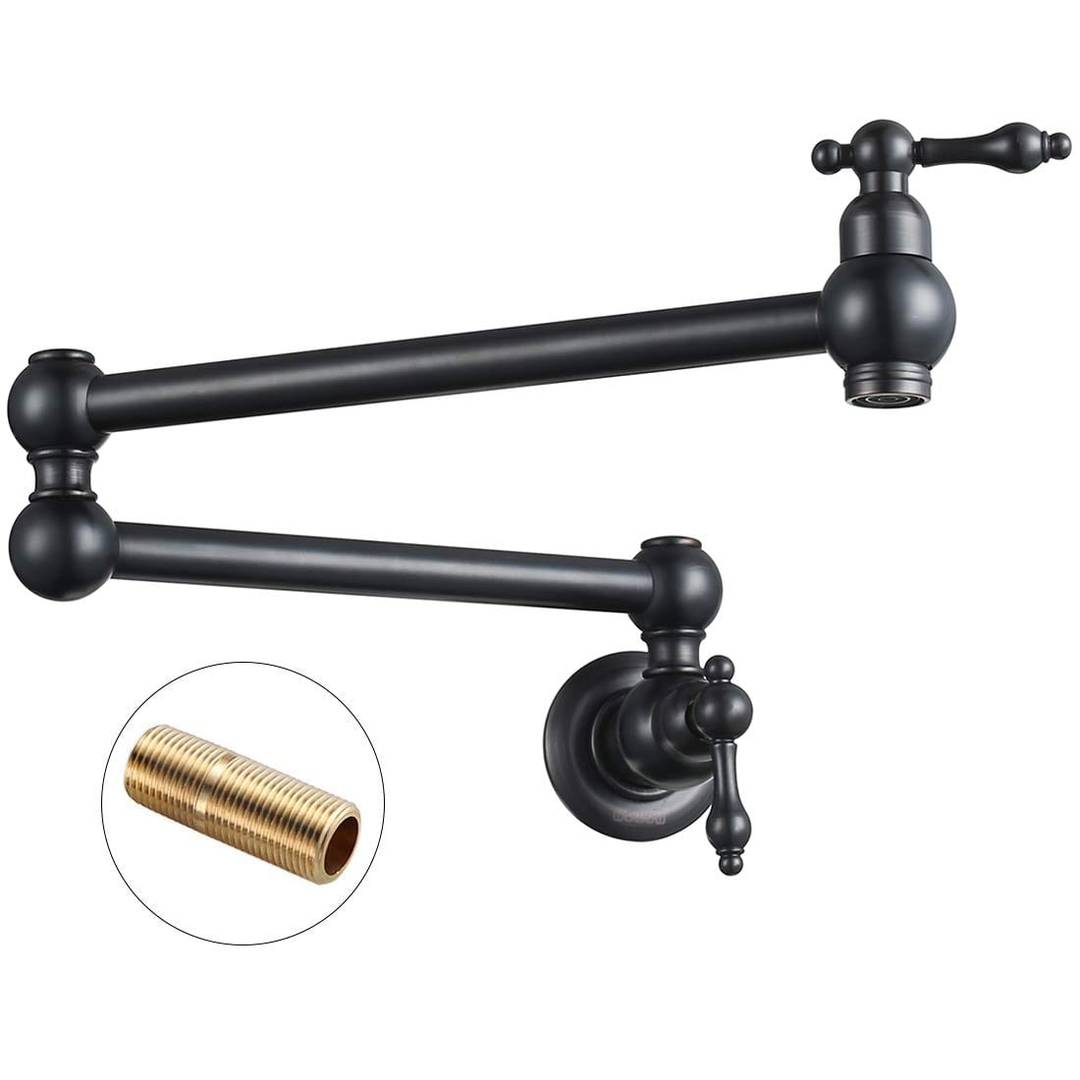 What are the benefits of wall-mounted faucets?
The wall-mounted faucet does not occupy countertop space, will not appear sanitary dead space, clean and easy to take care of, is definitely the heart of the clean star.
Styling chic, good-looking.
Whether it's the kitchen or bathroom, there are faucets that can be rotated, designed to be as easy to use as possible.