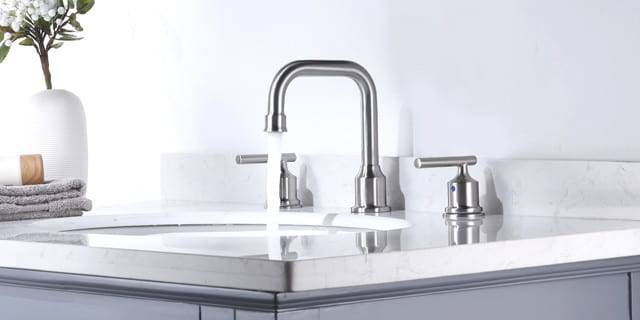 With the rapid development of the sanitary industry, people's expectations and requirements of the faucet are becoming higher and higher, and the faucet ranking is always being updated every year, which is enough to show the fierce competition in the sanitary industry. Some companies will create a different brand effect by constantly developing and improving themselves. Let's take a look at this year's latest faucet rankings.
1. Hansgrohe
Hansgrohe is also one of the well-known brands, which was founded in 1901 and has a long history of more than 100 years. As a large multinational company, it is not only strong, but also very precise and technically precise. All the taps are equipped with different handles to suit different tastes and needs.
2. Gauges
Gao Yi is a heavyweight brand in the industry with a long history of development and is a large multinational company. Due to the excellent quality and craftsmanship of its products, it has developed rapidly and its products are sold to many countries and regions. Gaoyi not only makes the kitchen more functional, but also more beautiful and popular.
3. JOMOO
Established in 1990, JOMOO is a comprehensive whole kitchen and bathroom manufacturer integrating research and development, production, sales and service, with more than 5,000 high-end bathroom stores and 200,000 sales outlets around the world.
4. Chromeo
Jumeirah is a brand that attaches great importance to the selection of materials, and is well versed in the temperament and matching of different materials. Every year, we send designers to the international market once, and introduce the best quality raw materials from all over the world to reflect the characteristics of the product. Strict use of Italian casting technology, to create a one-piece, to ensure 500,000 times without dripping.
5. Kohler
Kohler faucets are not only elegant to look at, but are also available in a variety of styles, with each piece carefully crafted from the right materials to ensure durability.
6. WOWOW
As a professional faucet manufacturer, WOWOW uses the best raw materials to produce high quality faucets. It has a variety of styles, novel and fashionable designs and keeps up with the fashion trend. It adds a touch of elegance to the home design. We can guarantee excellent after-sales service and buy quality faucets with the most advantageous factory price.