Original Eos  Interior Design Alliance
Simple and modern
Maya Sheinberger Interior Design Studio was established in 2012 and has always been committed to creating spaces designed to communicate with people in harmony. They believe that every project begins and ends in the communication between people and space, and pondering the harmony between people and nature, and people and architecture is something they are always exploring.
01.
Exquisite and Natural Minimalist Private Residence
▲Floor plan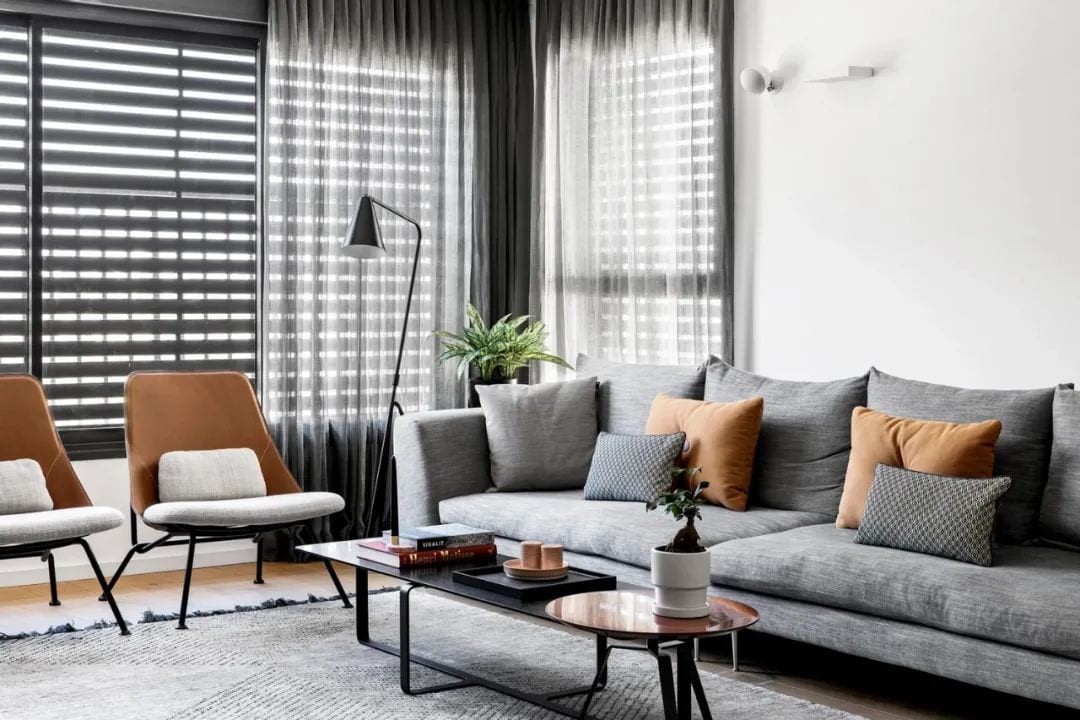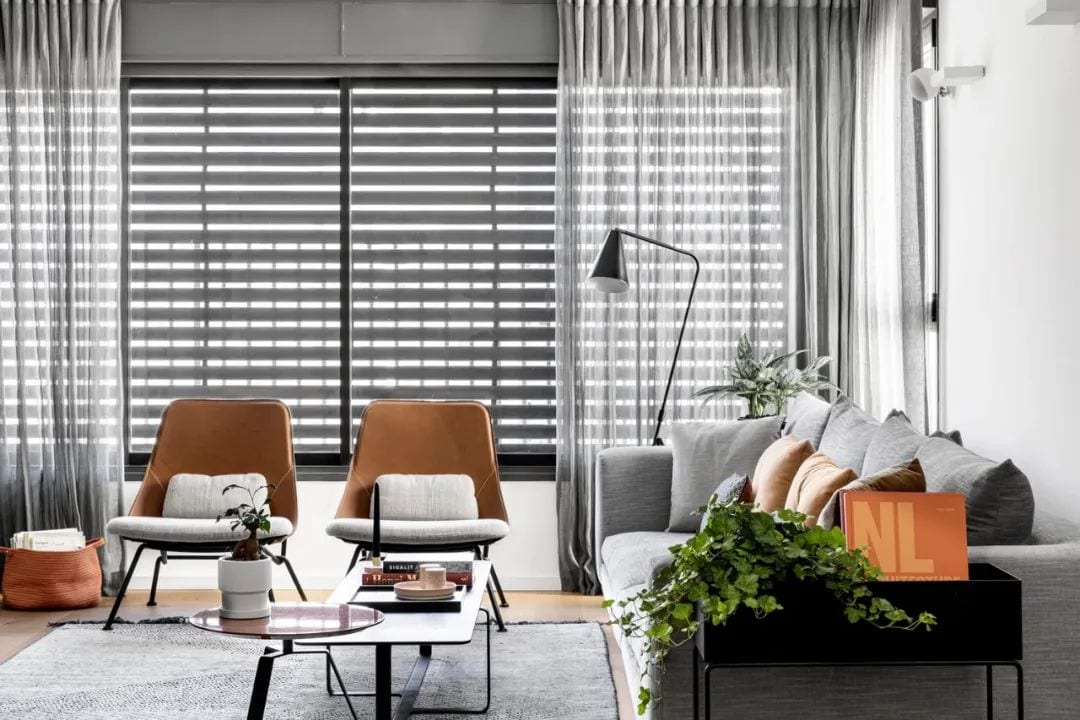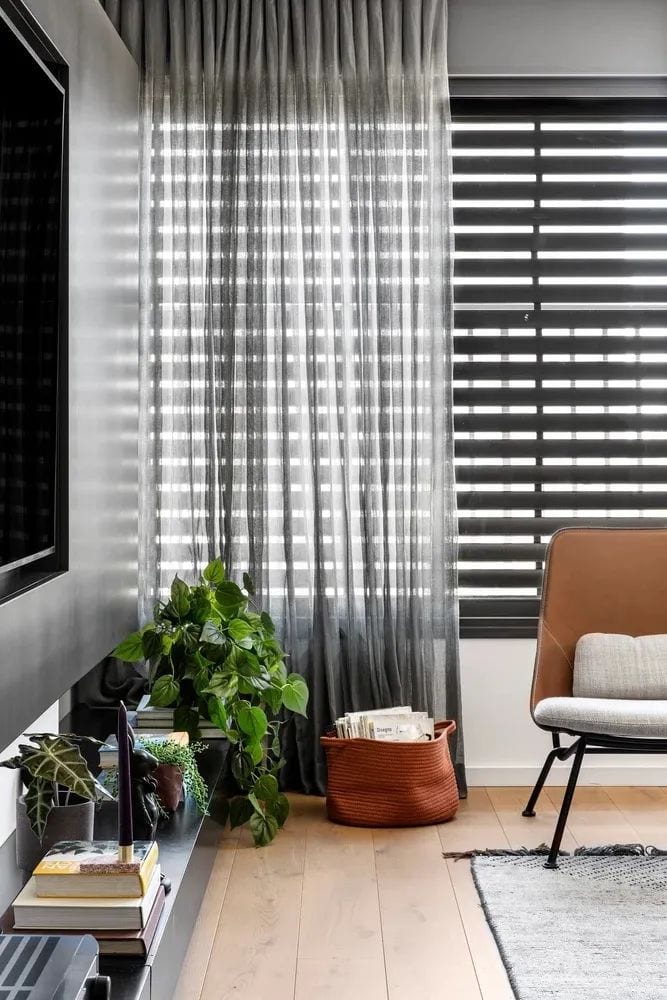 Creating a comfortable space in harmony with nature is something that every designer is always chasing, and the designer of this case, Maya, has perfectly interpreted this concept.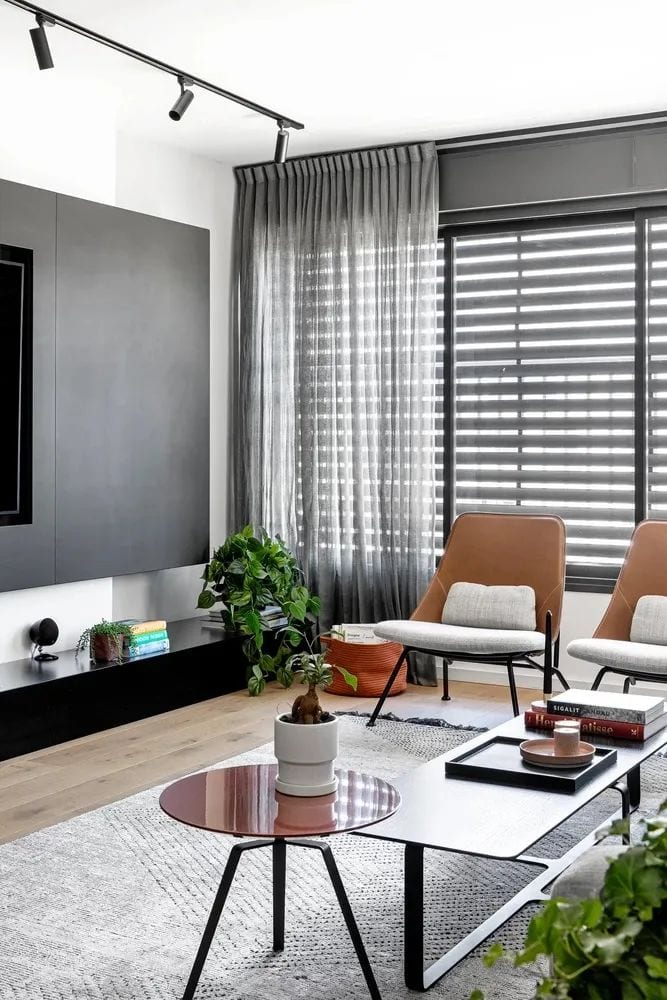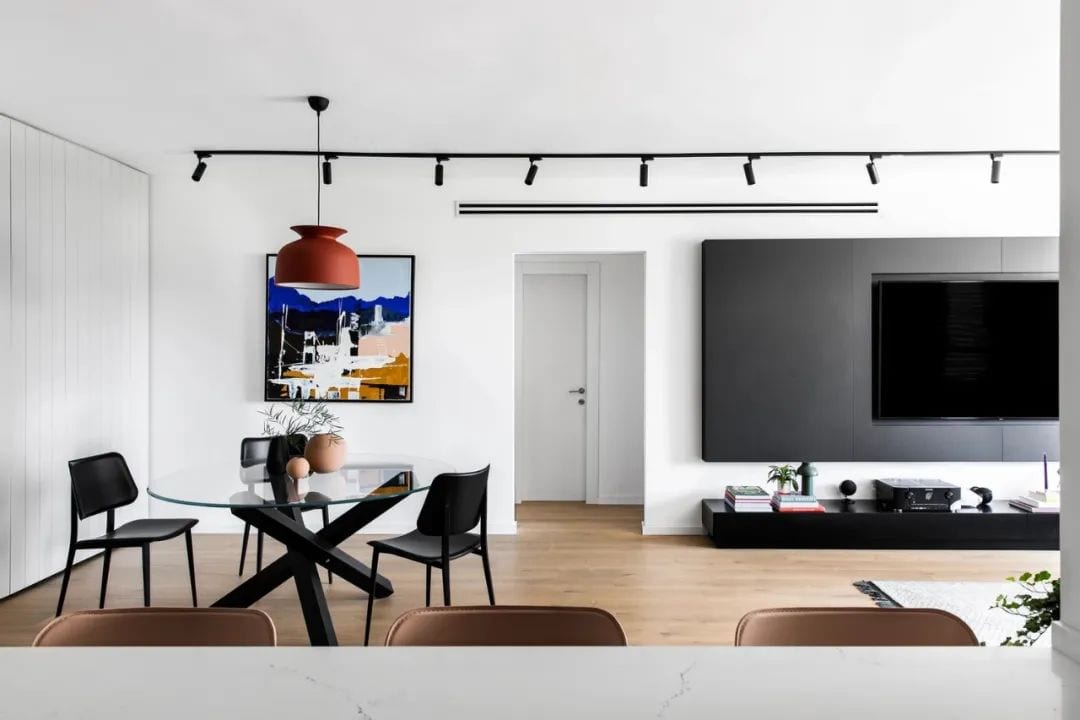 The walls are all in pure white, presenting a simple and pure sense of space, while a large area of simple black is paired with the interior space to make it simple and fashionable.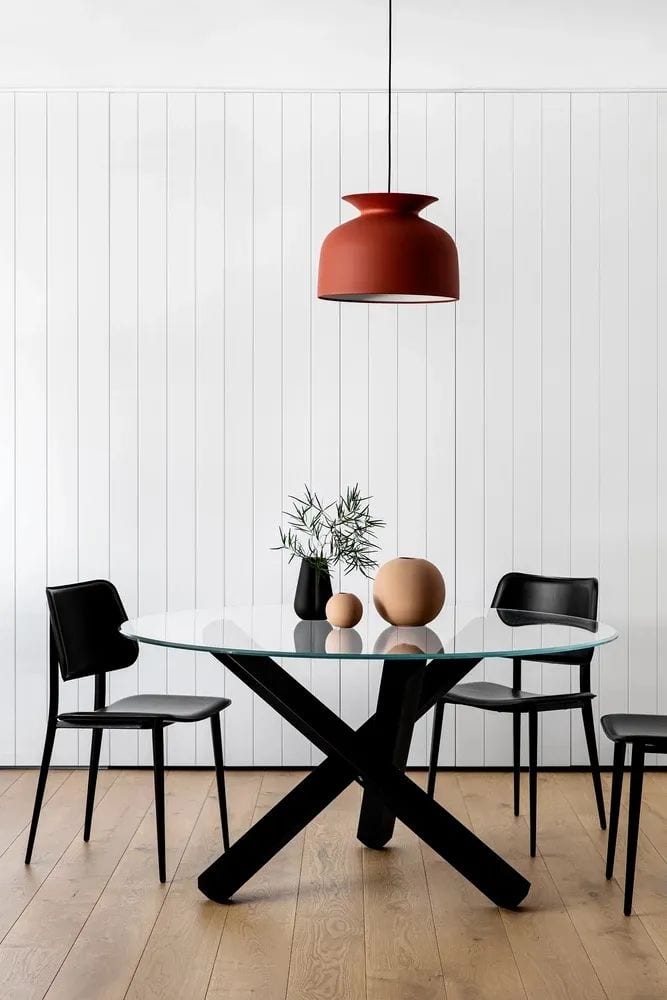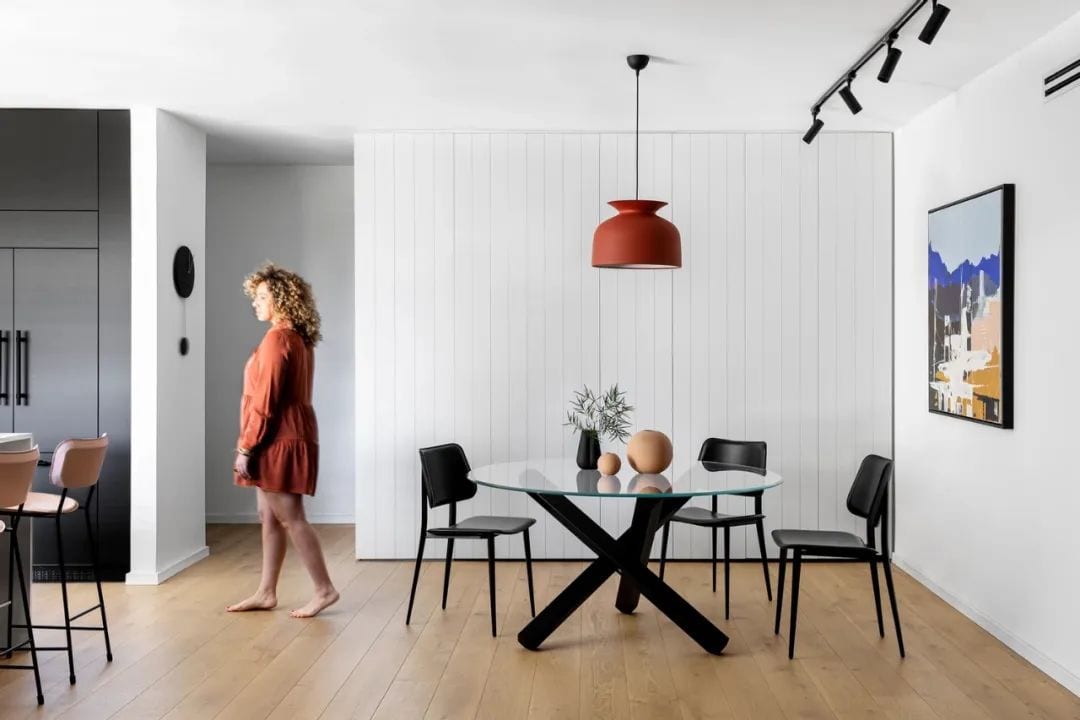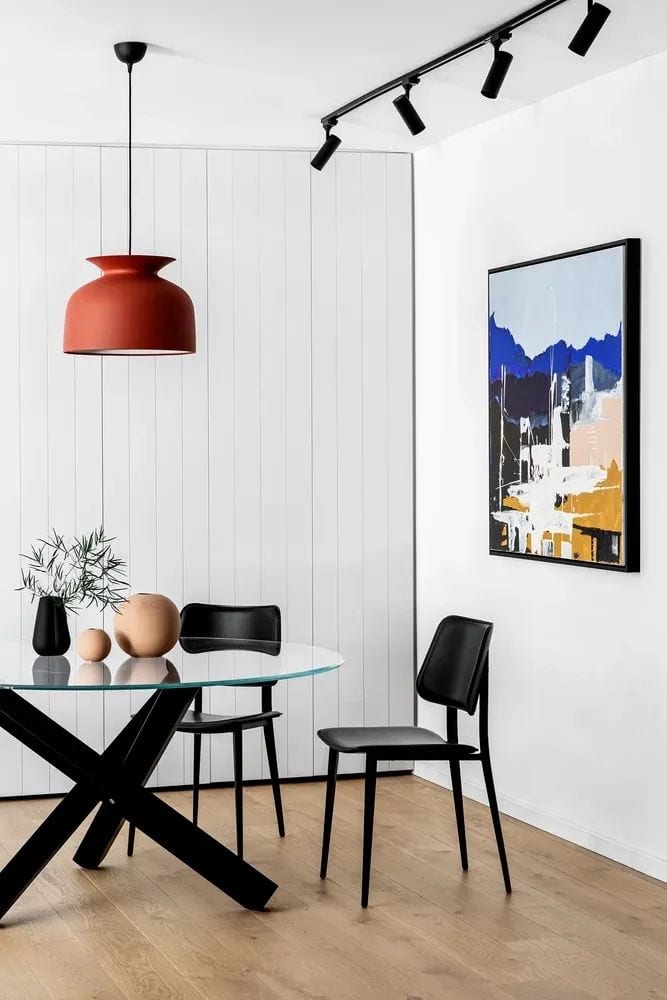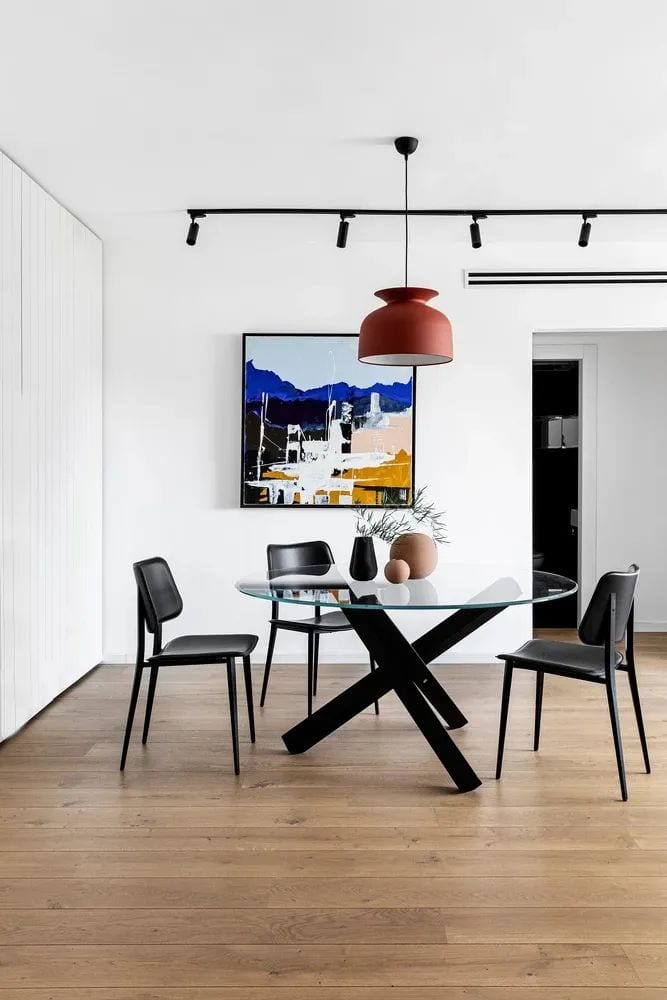 The abstract art paintings reflect a beautiful yearning for a free life, in the hustle and bustle of the city, the heart is free and idyllic.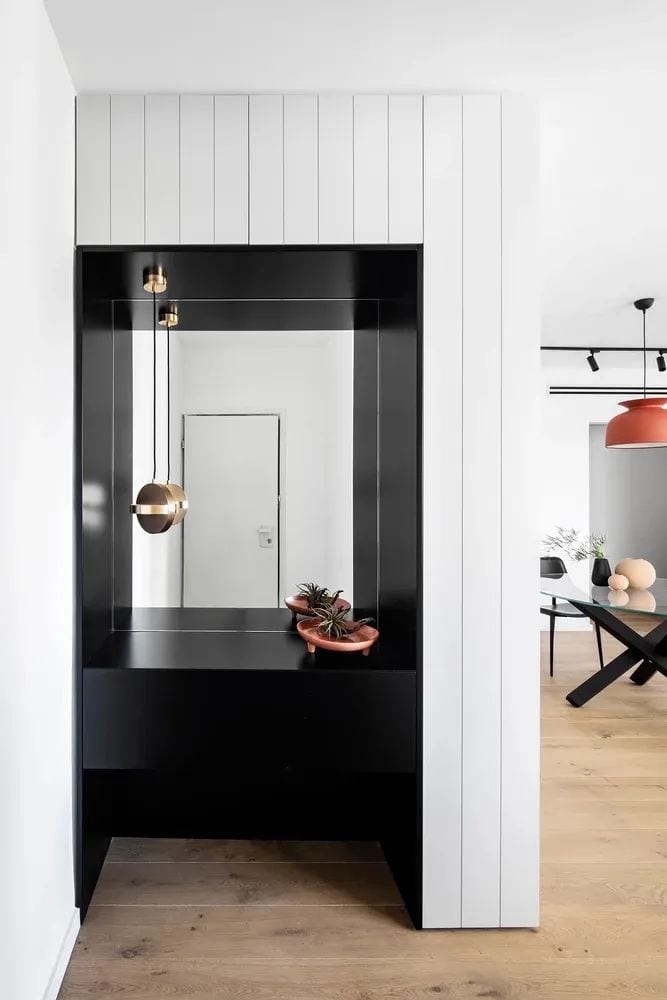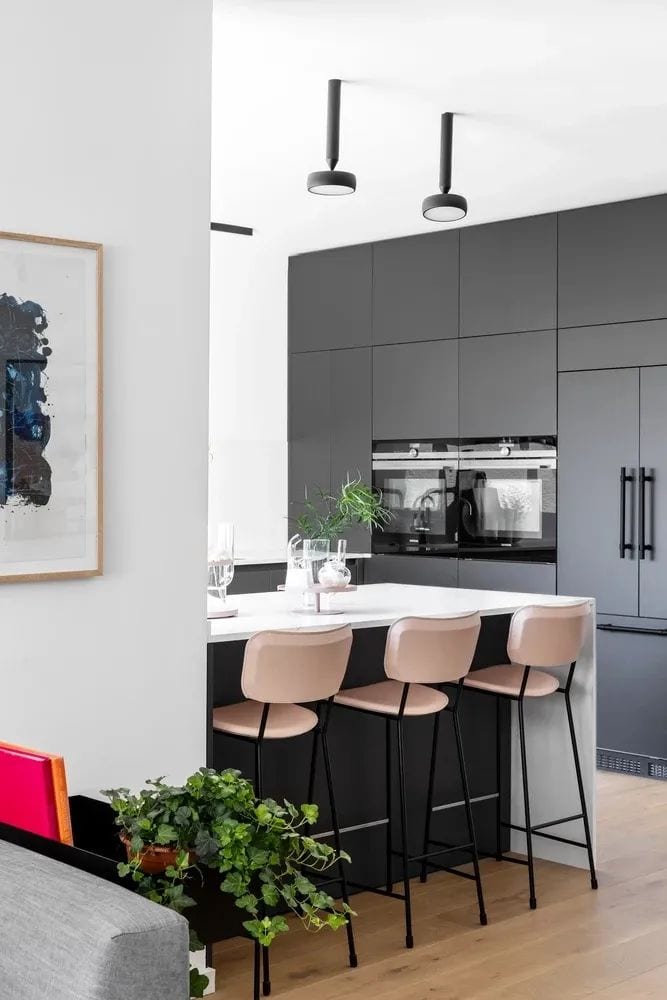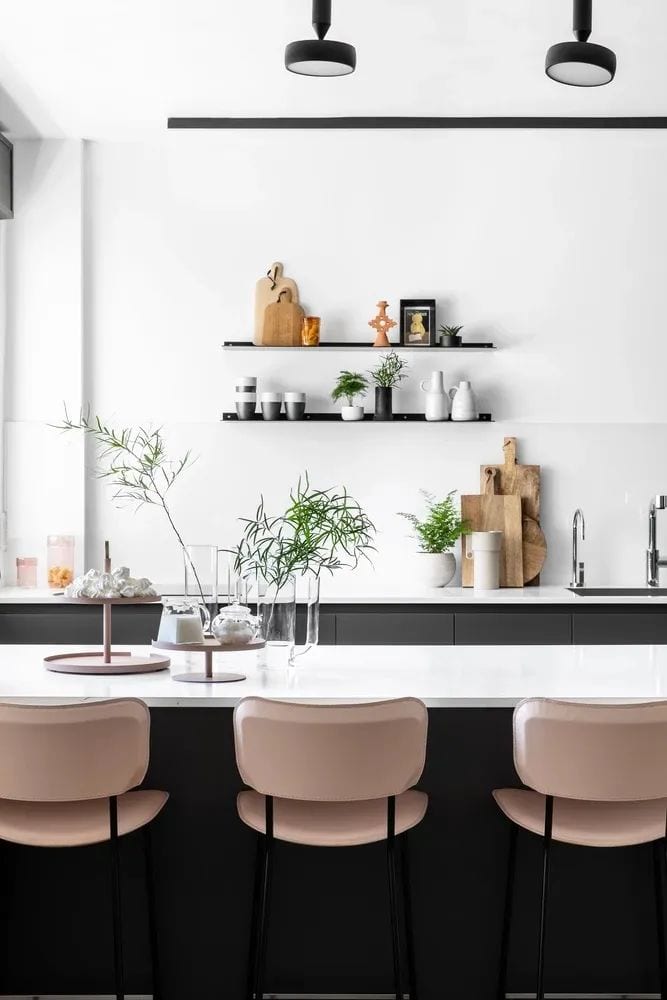 Properly proportioned bar design to enhance the fashion sense of this home, leather surface of the bar stool with a fine metal frame, a sense of sophistication emerges.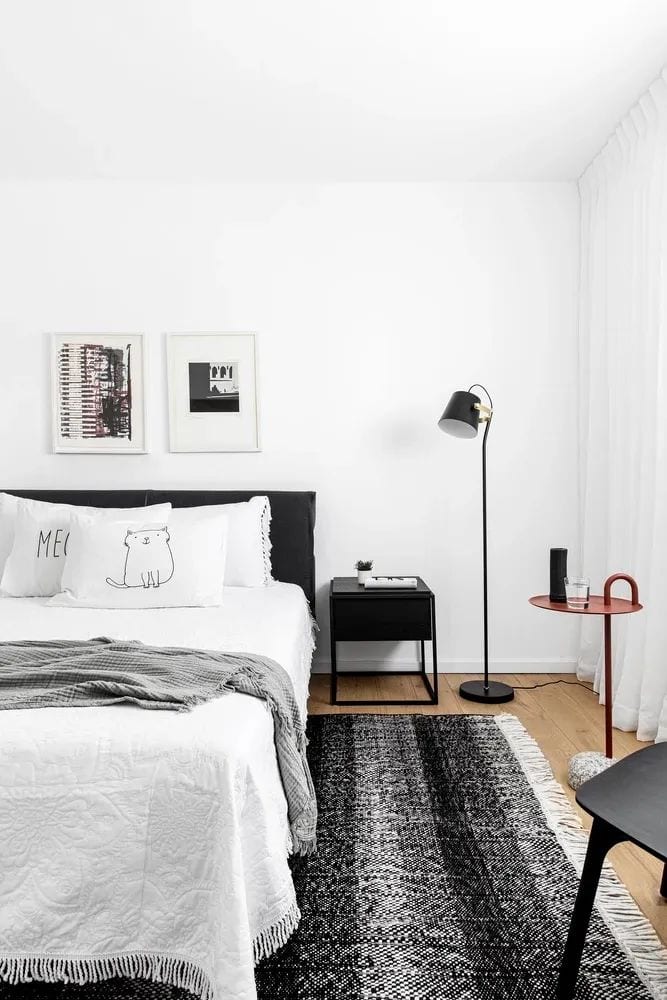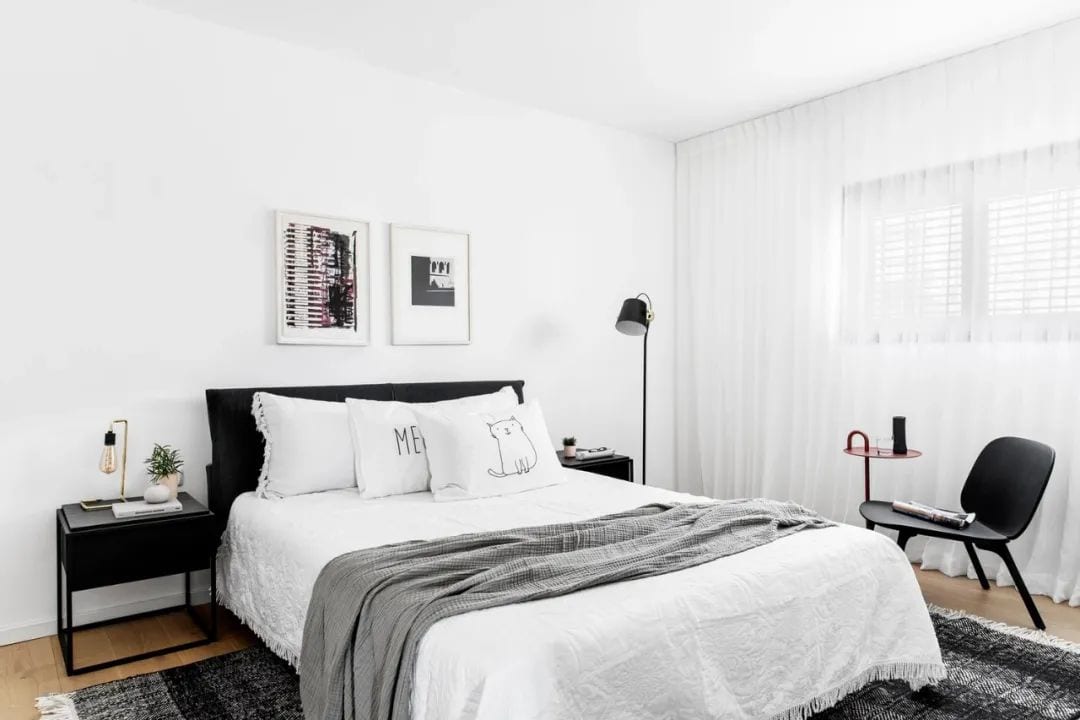 The furnishings in the master bedroom are more simple. The black and white space is not decorated, and it is a search for the origin of life, trying to design a more simple and concise way of life for the world.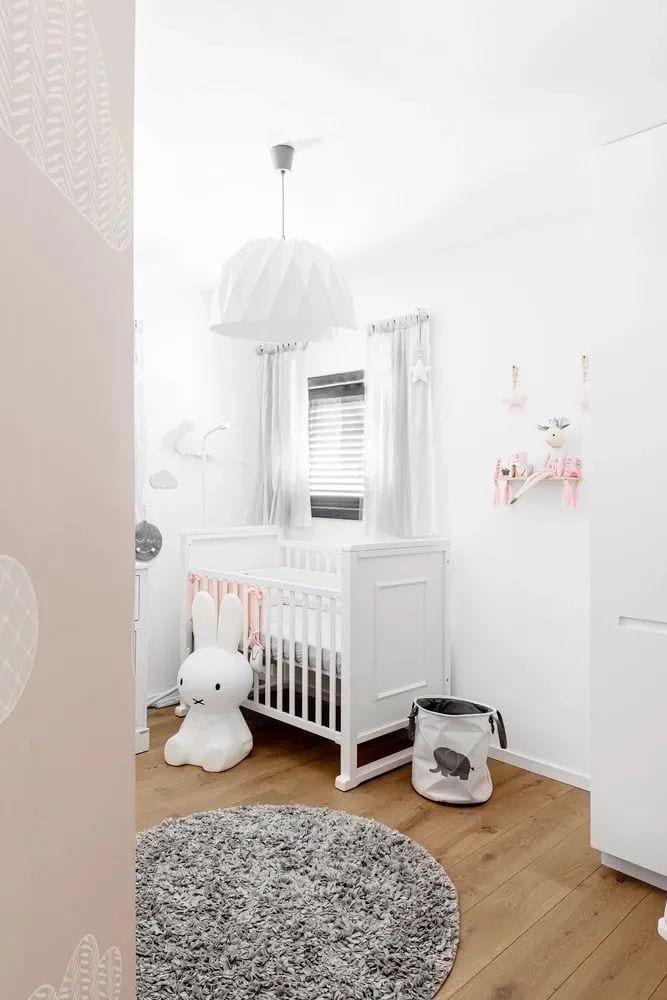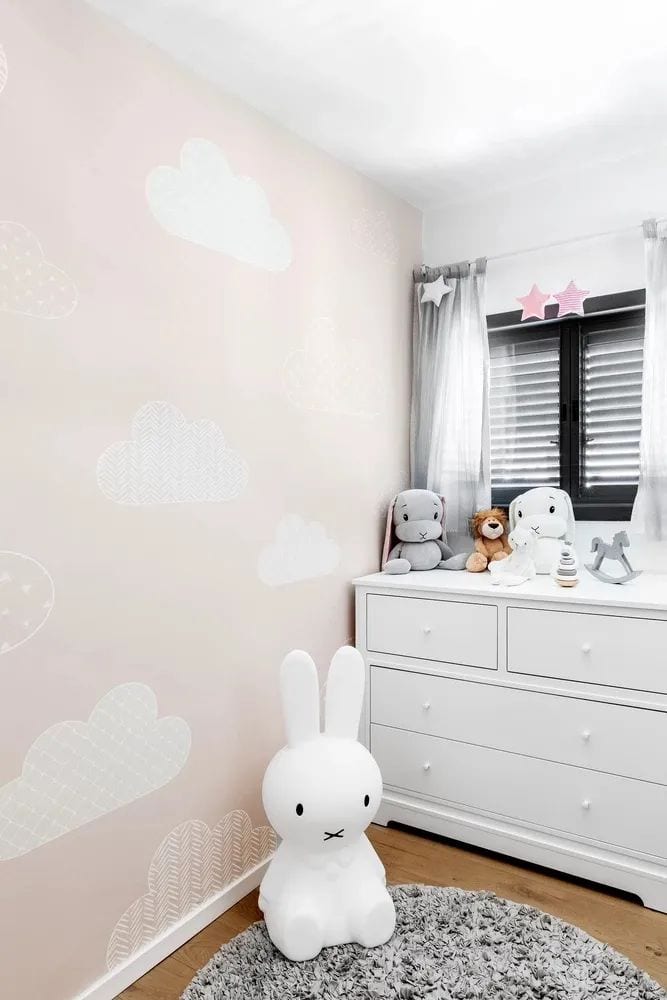 02.
Modern and Minimalist Shaped New Home
▲Floor plan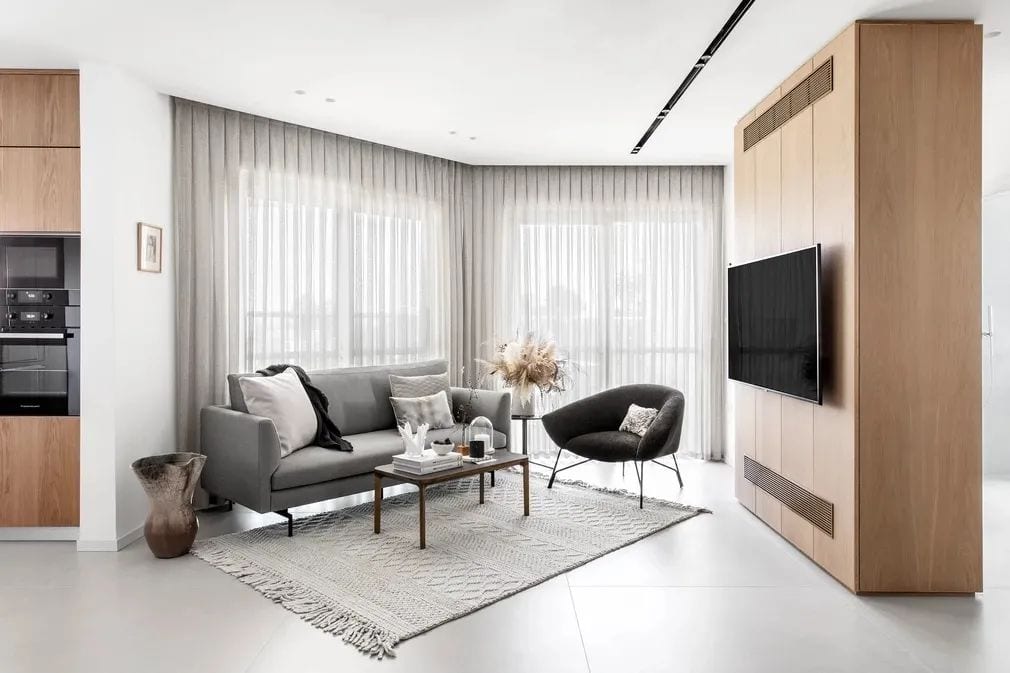 This modern apartment was designed by Maya for an aunt in her late fifties in Hod HaSharo, Israel. 80 sqm in the Old City has been given a new look by Maya's hands.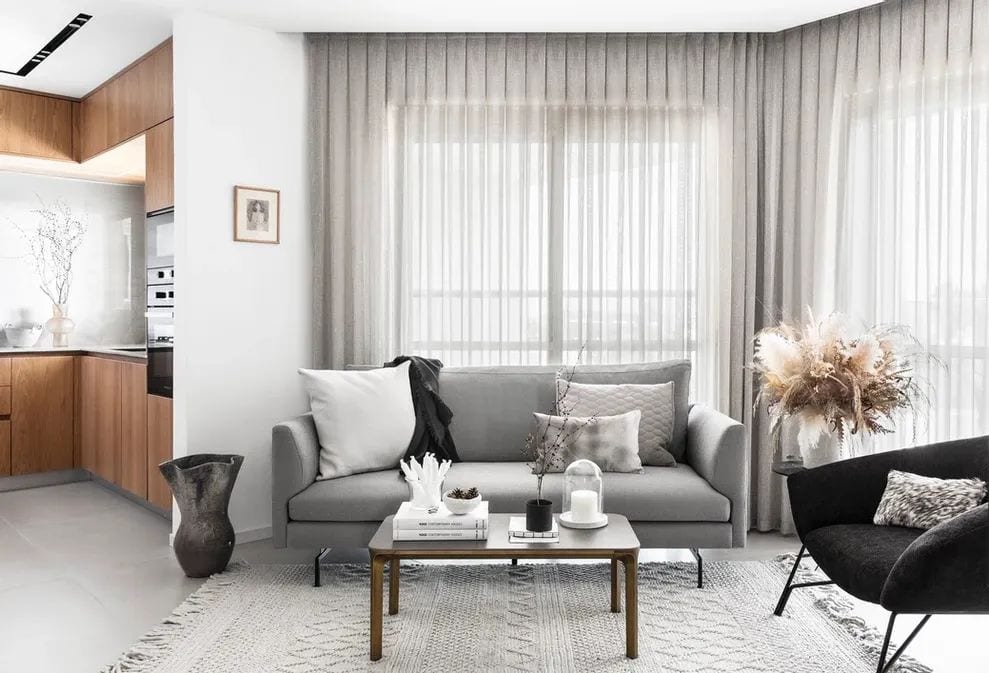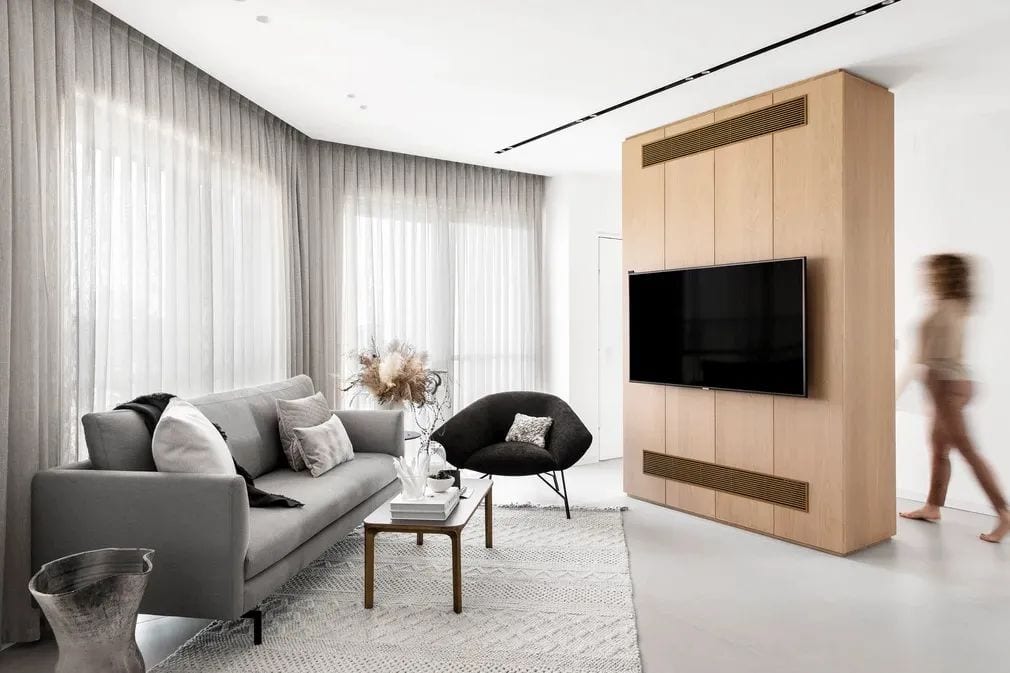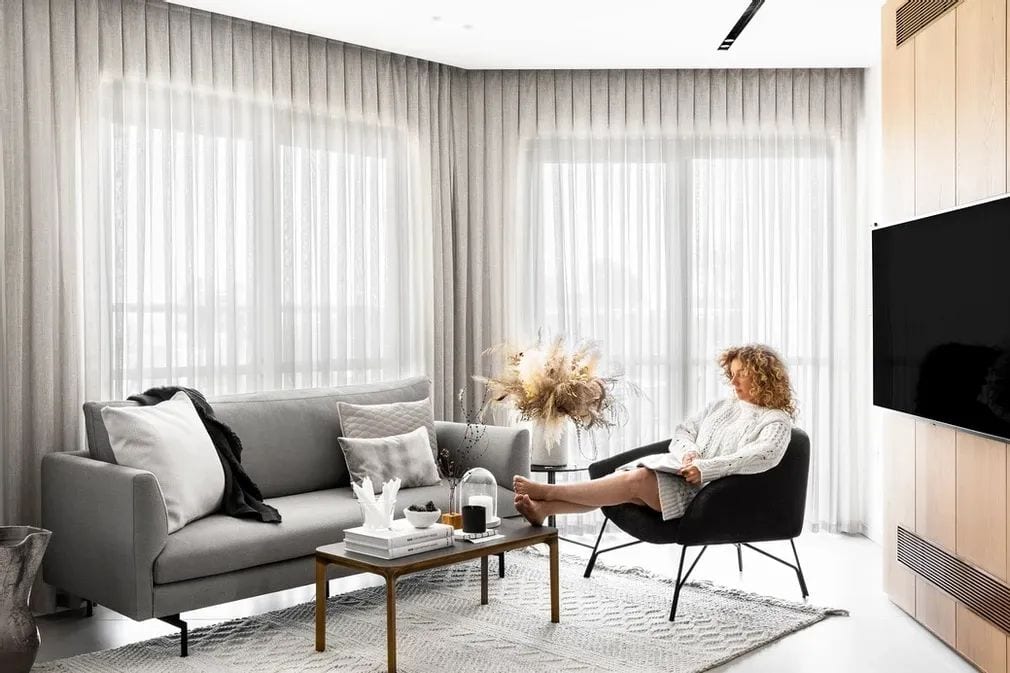 For the owner's aunt, it was important to have a multifunctional home with lots of storage space, while maintaining a warm, modern, sleek look.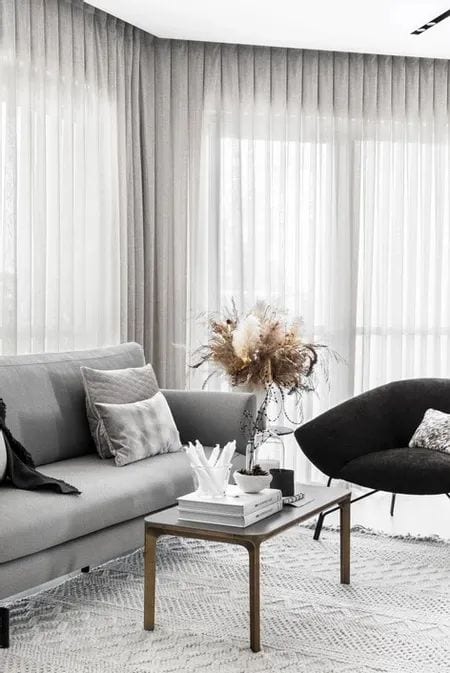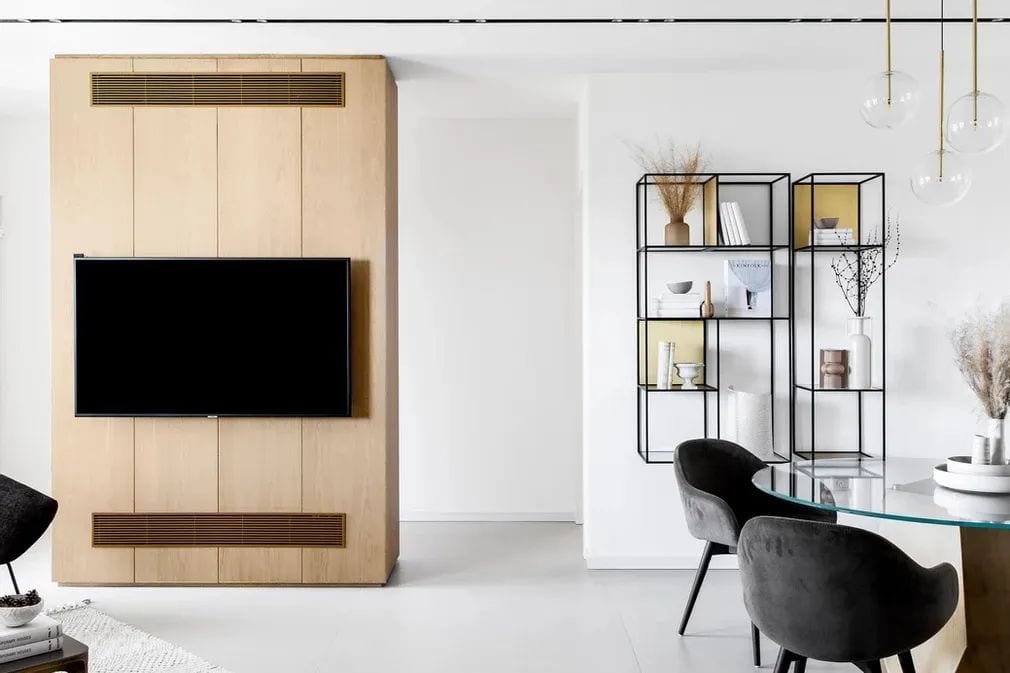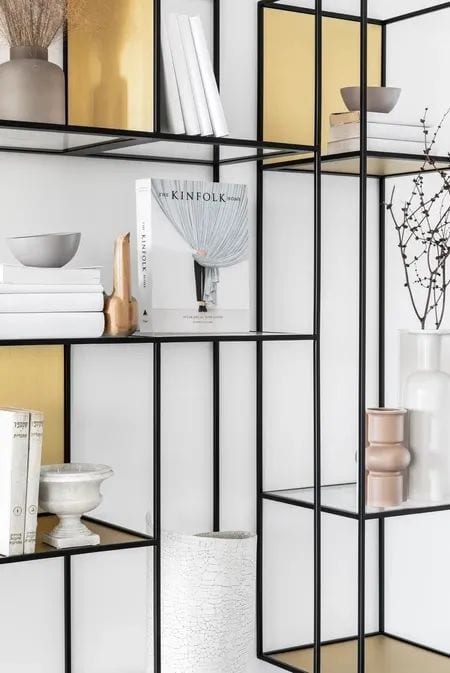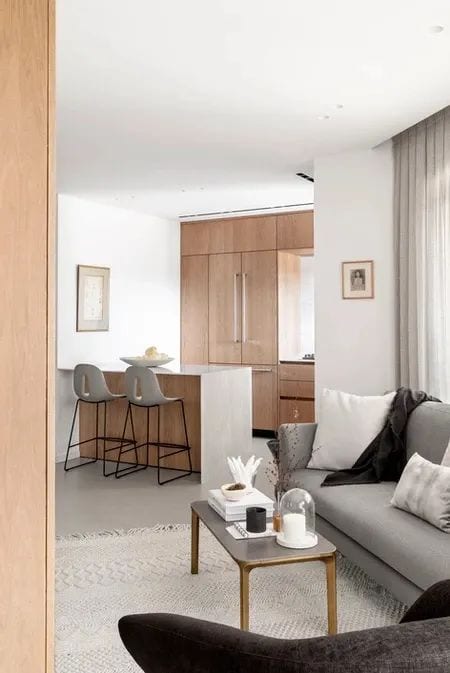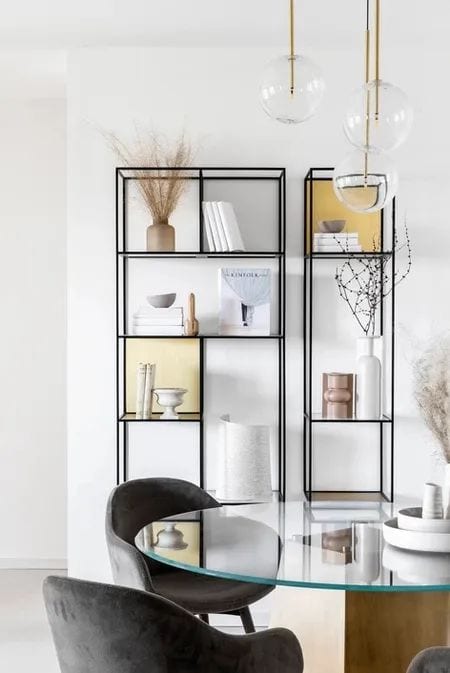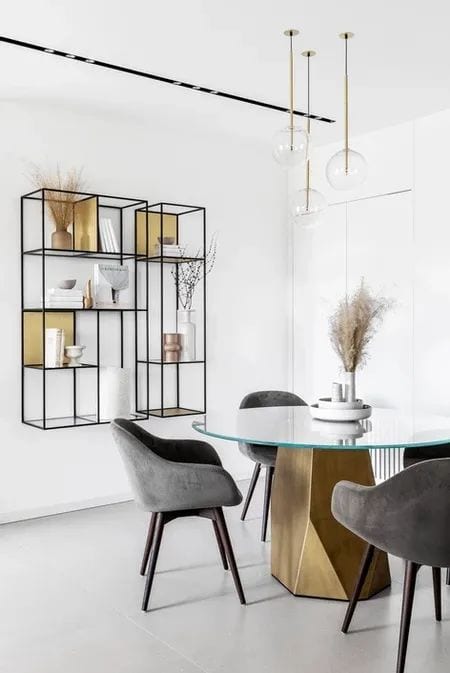 The dining area opted for a glass table and khaki velvet chairs, with clear glass lighting fixtures with brass tubes hanging above the table.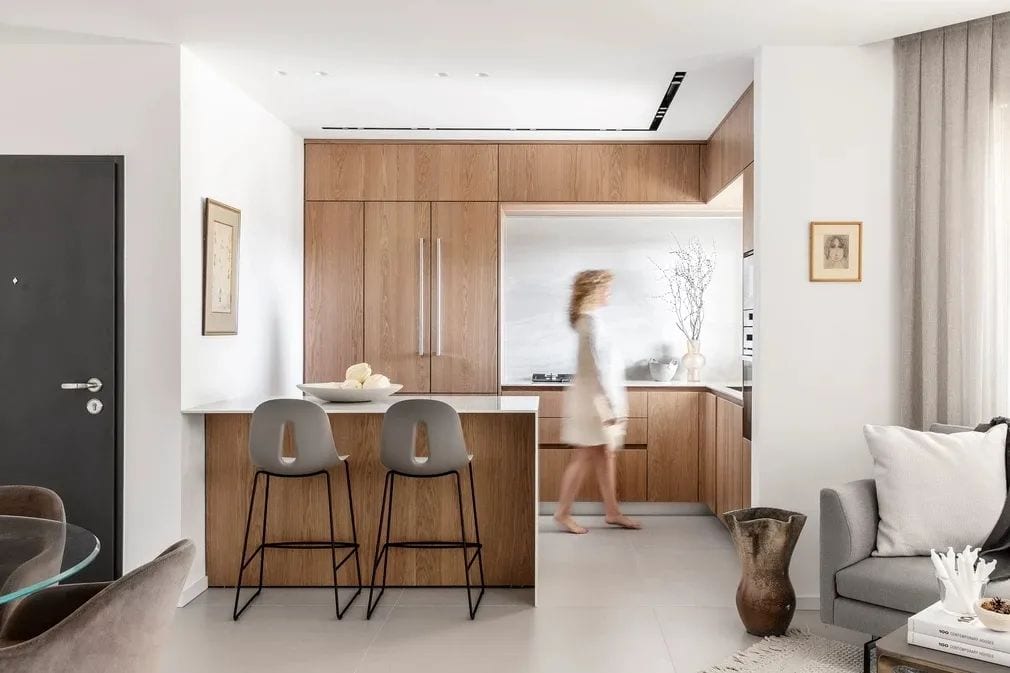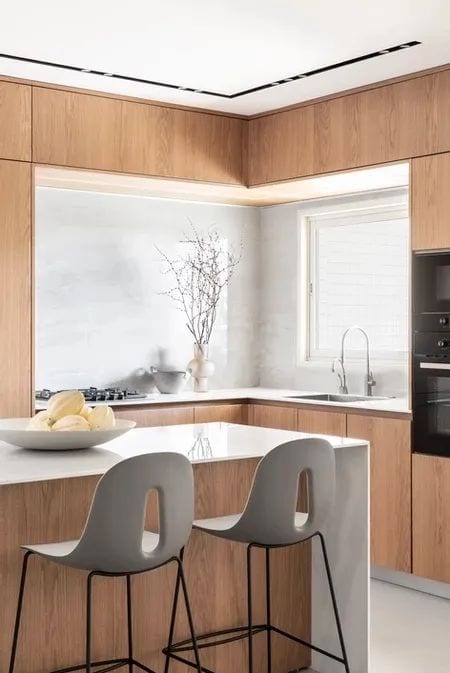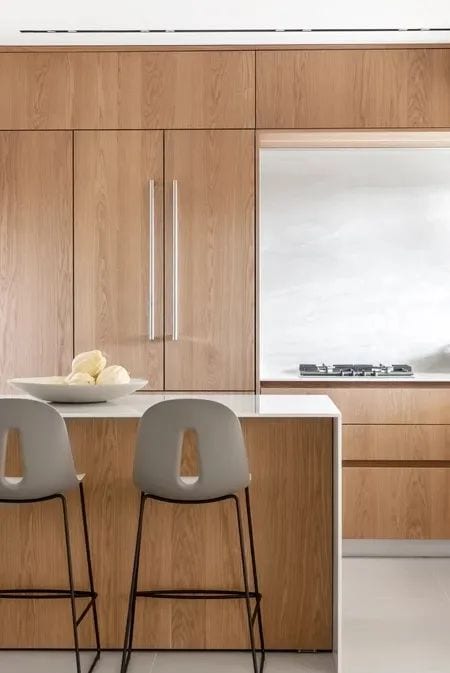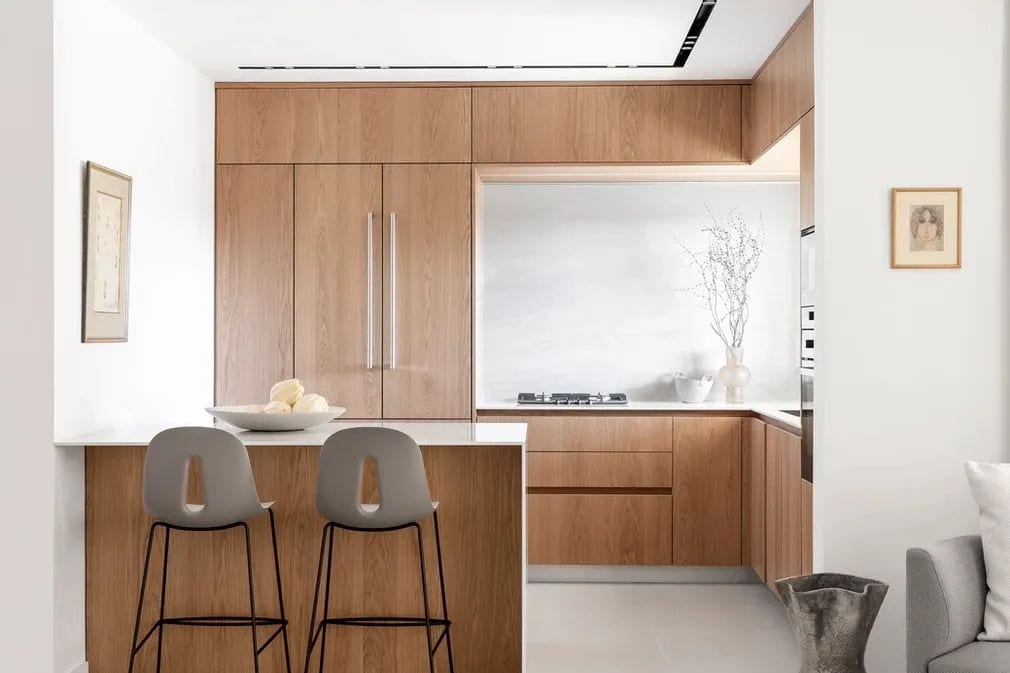 The L-shaped kitchen with bar is located between the living room and the dining area at the back of the apartment and has been carefully designed with plenty of storage space and a worktop, despite the small space.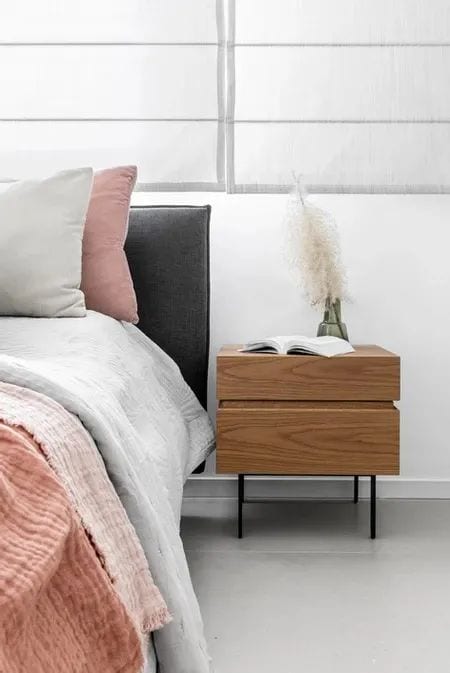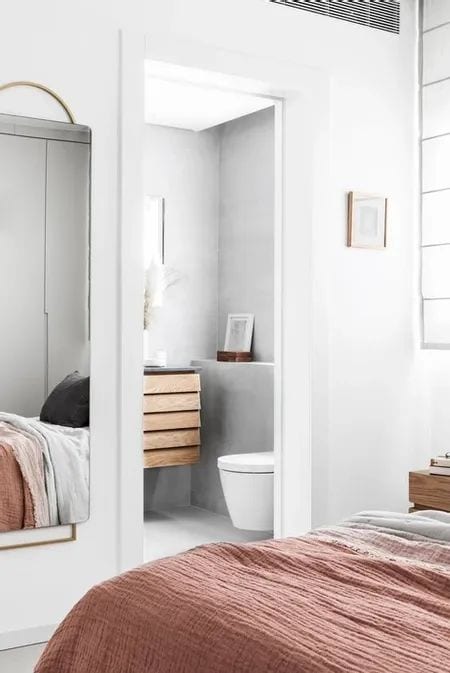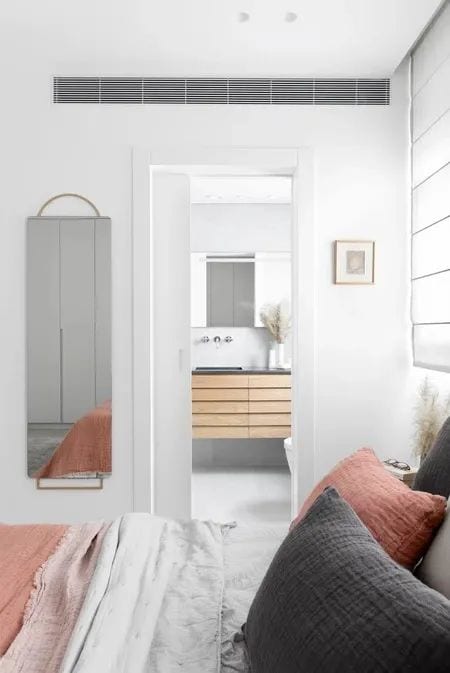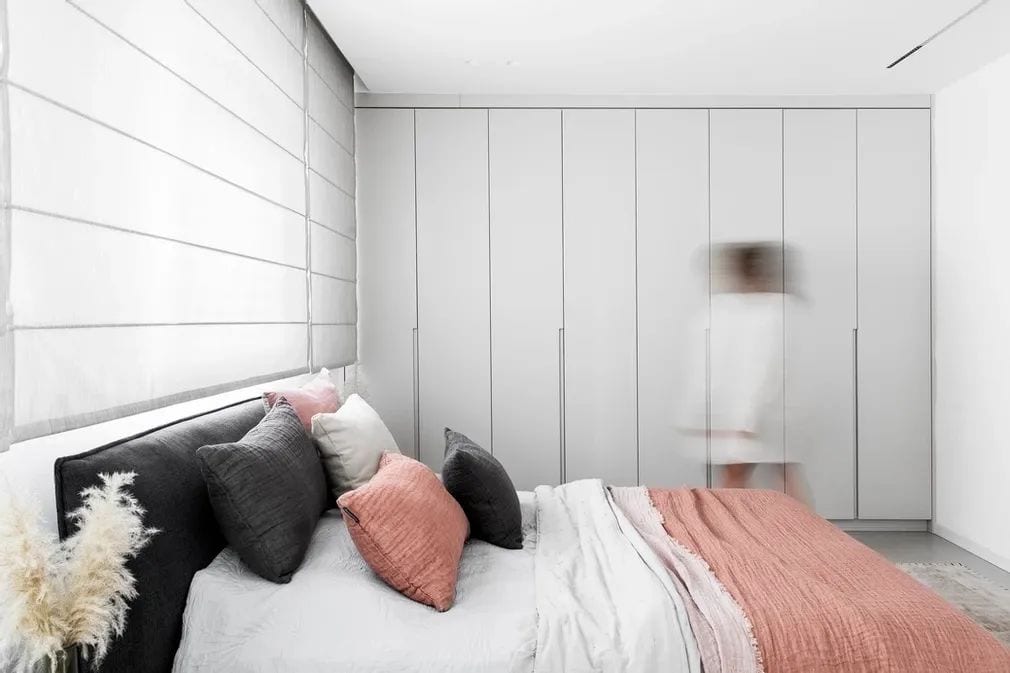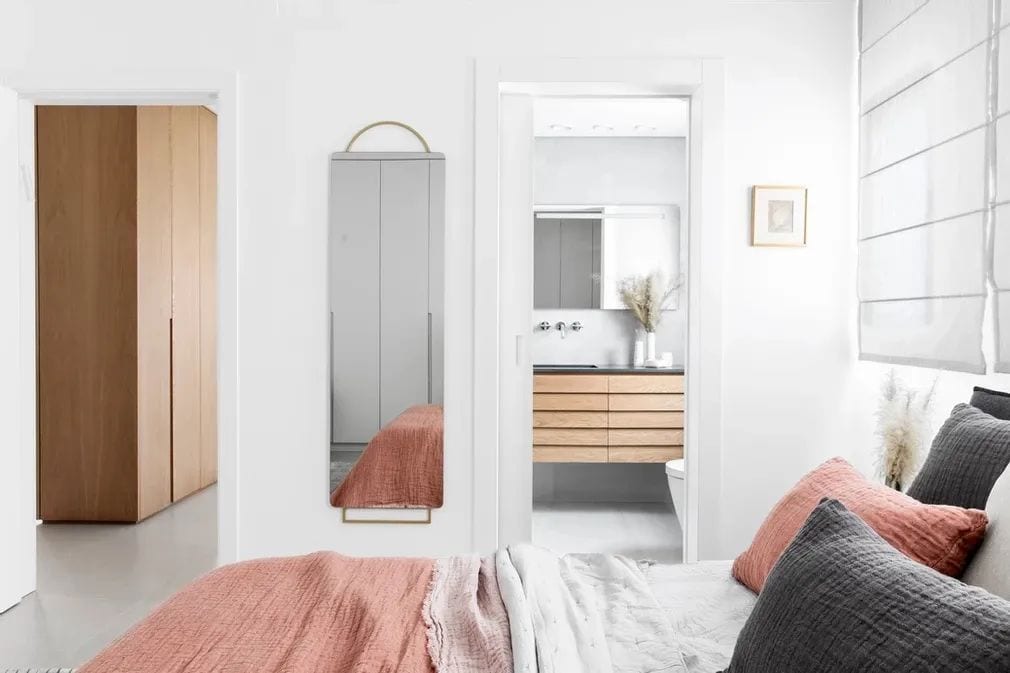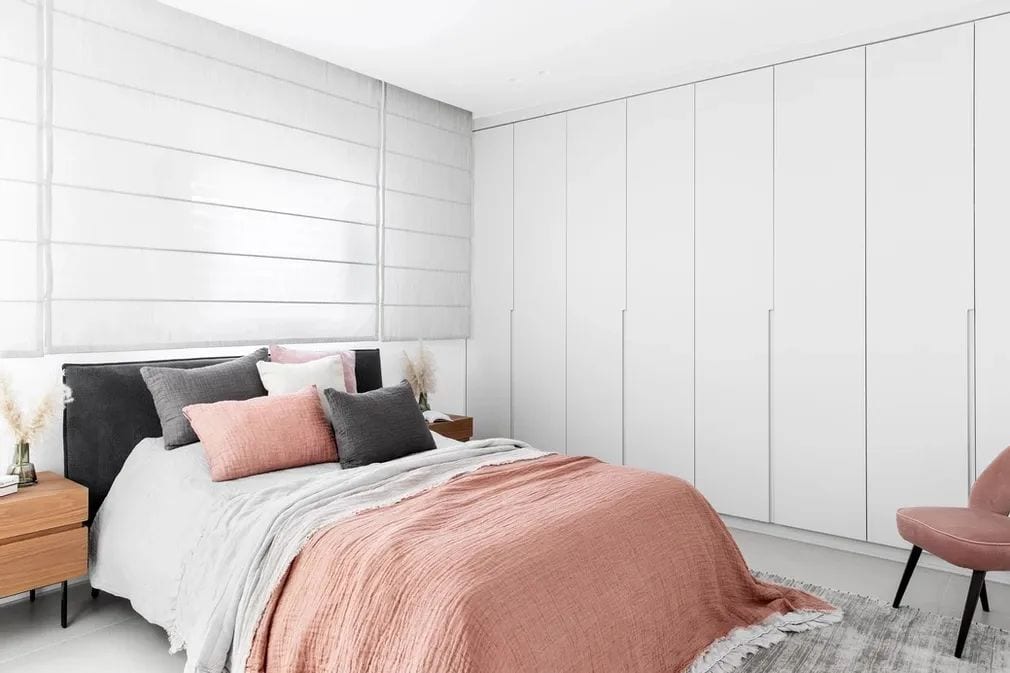 Smoked oak, warm ash tones, brass, pastel pinks and rich textiles are sophisticated and soft. The apartment is tiled with terrazzo tiles in light grey tones.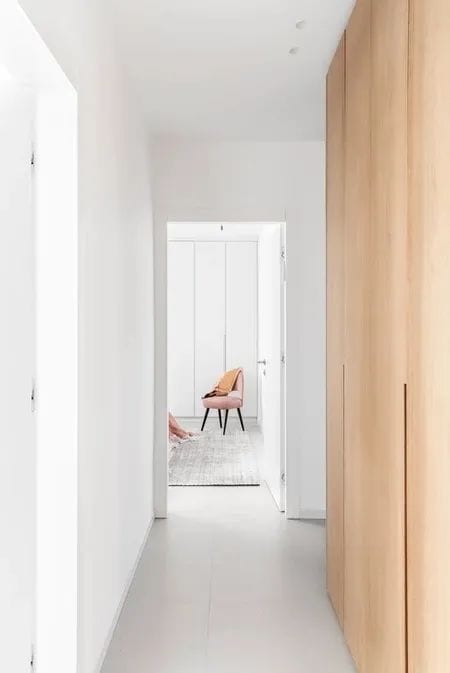 To the left is the guest room, also a study, with an oak desk and wooden chairs with tan leather seats; it serves as both a daily office space and an occasional overnight stay for guests.
The walls of the master bathroom are covered with finely textured travertine tiles. Oak hanging cabinet with striped façade for added depth. Slate basin surface with built-in sink and pre-set wall-mounted faucet.