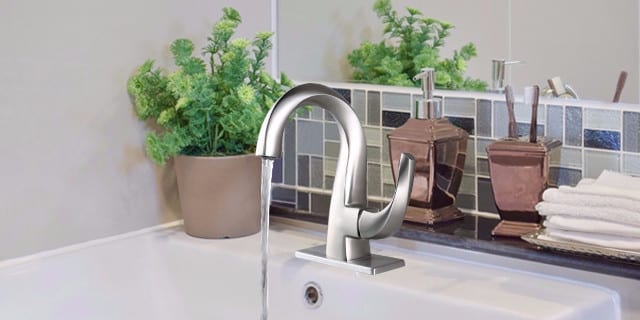 Let's Take A Look At Six Common Types Of Faucets In Life.
According To The Material: 304 stainless steel, cast iron, plastic, brass, zinc alloy material faucet, polymer composite faucet.
According To The Spool: can be divided into rubber spool (slow-opening spool), ceramic spool (fast-opening spool) and stainless steel spool.
By Opening Mode: can be divided into spiral, wrench, lift and induction.
By function: the faucet can be divided into basin, bathtub, shower, kitchen sink faucet and electric faucet (porcelain electric faucet).
By Structure: the faucets can be divided into single, double and triple faucets. In addition, there are single-handle and double-handle faucets.
Kitchen Faucet
A kitchen faucet is a sink faucet that is typically used for cooking before meals and washing dishes afterwards. It is recommended to choose a faucet with copper as the main body, a brighter surface and uniform color. When buying, try pulling a few switches to see if the parts are solid, then the valve core should be made of a material that uses ceramic parts, and finally choose a faucet that has a large volume of water and is softer.
Basin Faucet
Basin faucets are the faucets we use in our daily cleaning. The more popular faucets nowadays are hot and cold water faucets, which allow you to switch between hot and cold water. The quality of the basin faucet is judged by the convenience of the water flow provided, and whether it is easy to switch between them when in use. When buying, you mainly look at whether the surface plating of the faucet is bright, whether the handle is smooth, as well as the brand and after-sales service.
Shower Room
Shower faucets are undoubtedly the faucets used in bathtubs. This faucet needs to automatically constant the water temperature. When the outlet temperature is set as required, the temperature of the water can be quickly reached and automatically constant with a temperature difference of ±2°C. In addition, shower faucets are heat resistant, have one-way check valves, and come with their own filters. These are all in service of the normal operation of constant temperature and constant water.