Original Eos   Interior Design Alliance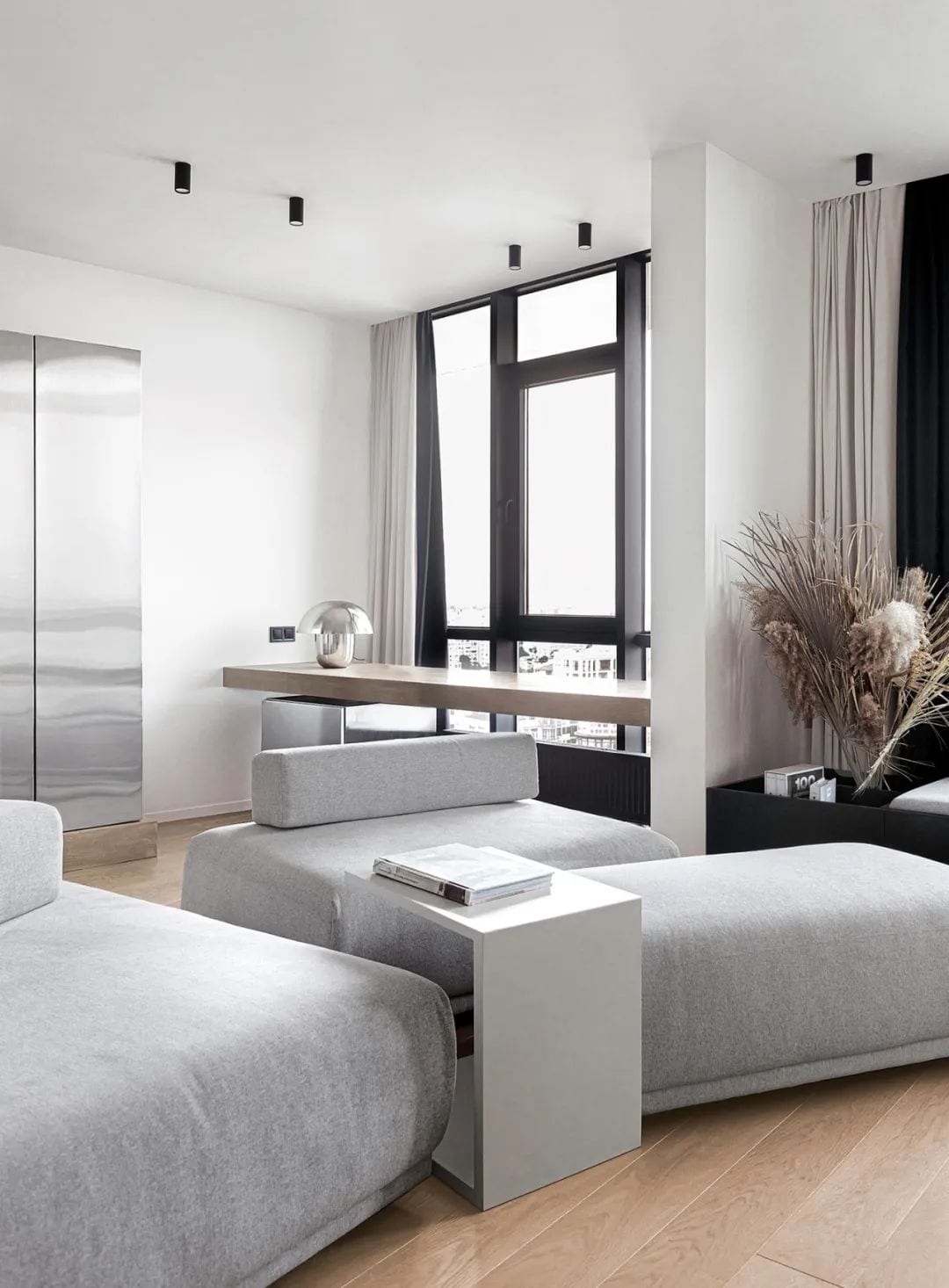 Minimalism
In the past few years, we have been working on a series of projects in the field of architecture and design.
Floor plan

This 64 sqm apartment is located in Ukraine, on the middle floor of a high-rise apartment building with a fan-shaped structure, where the designer removed part of the walls to create a bright and spacious home.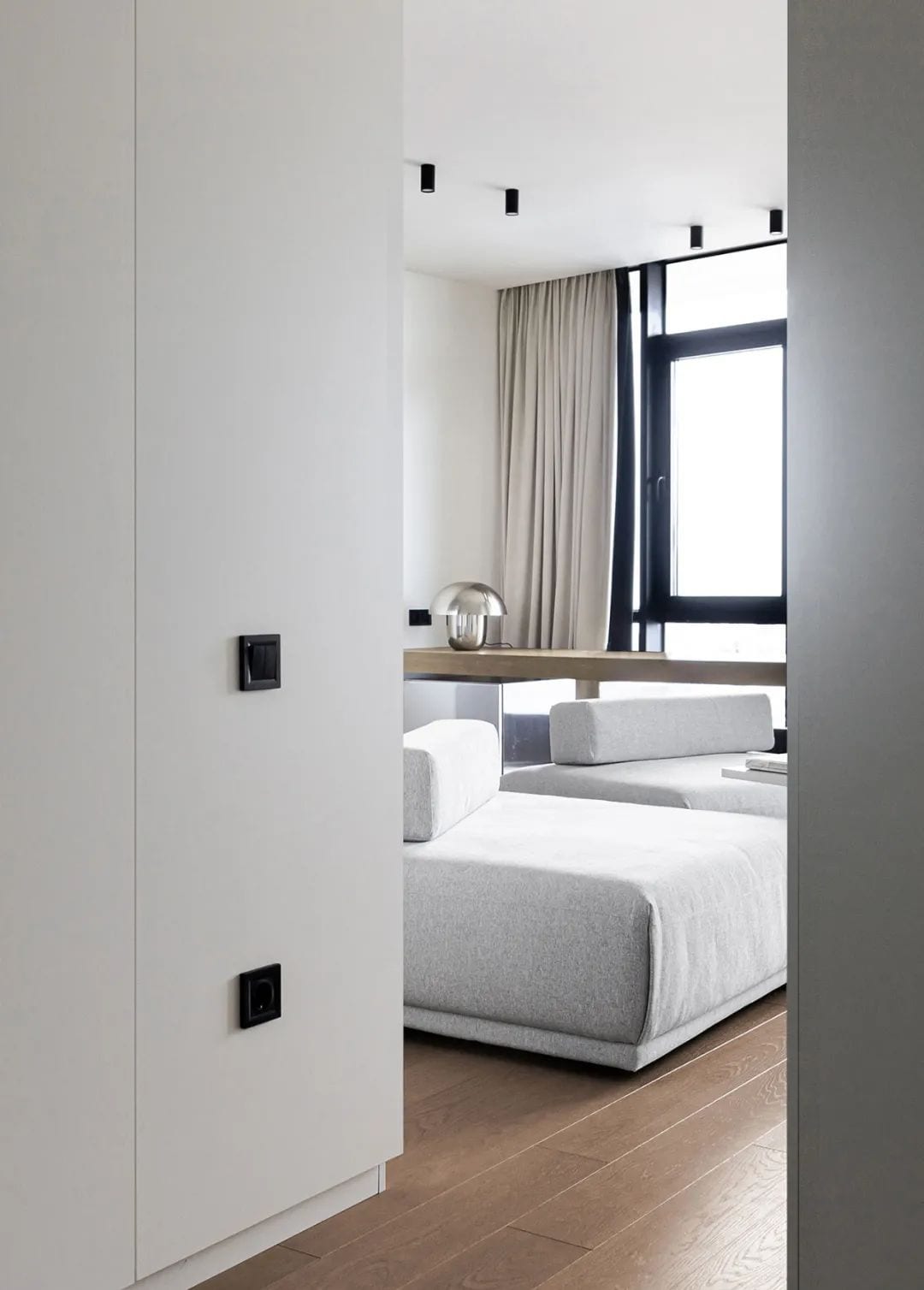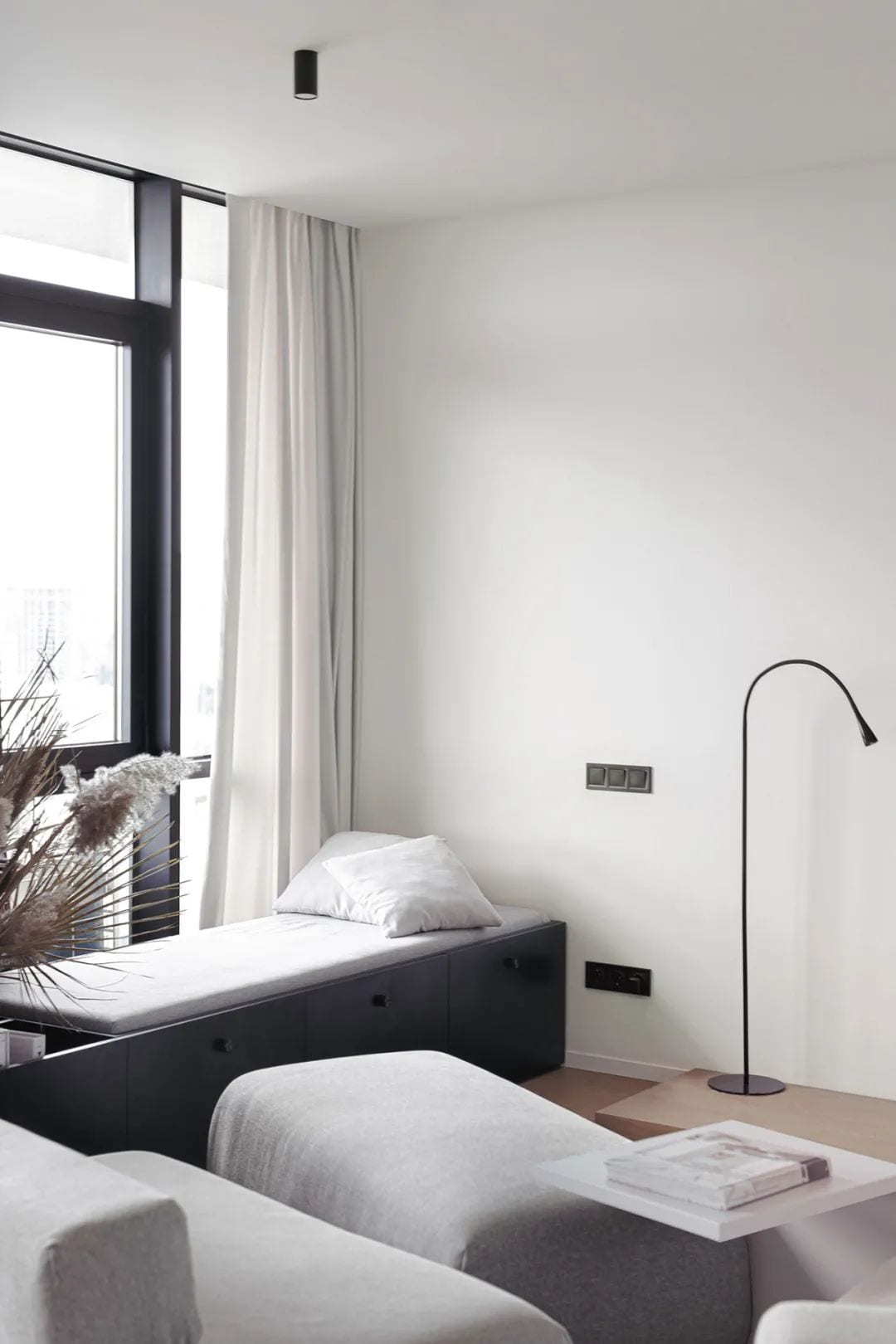 There are many windows in the living space, so the designer used a warmly colored wooden floor, hoping to keep the interior space warm and comfortable. The walls are just plain white, and as the angle of light from the windows changes, the interior walls turn a warm yellow every day.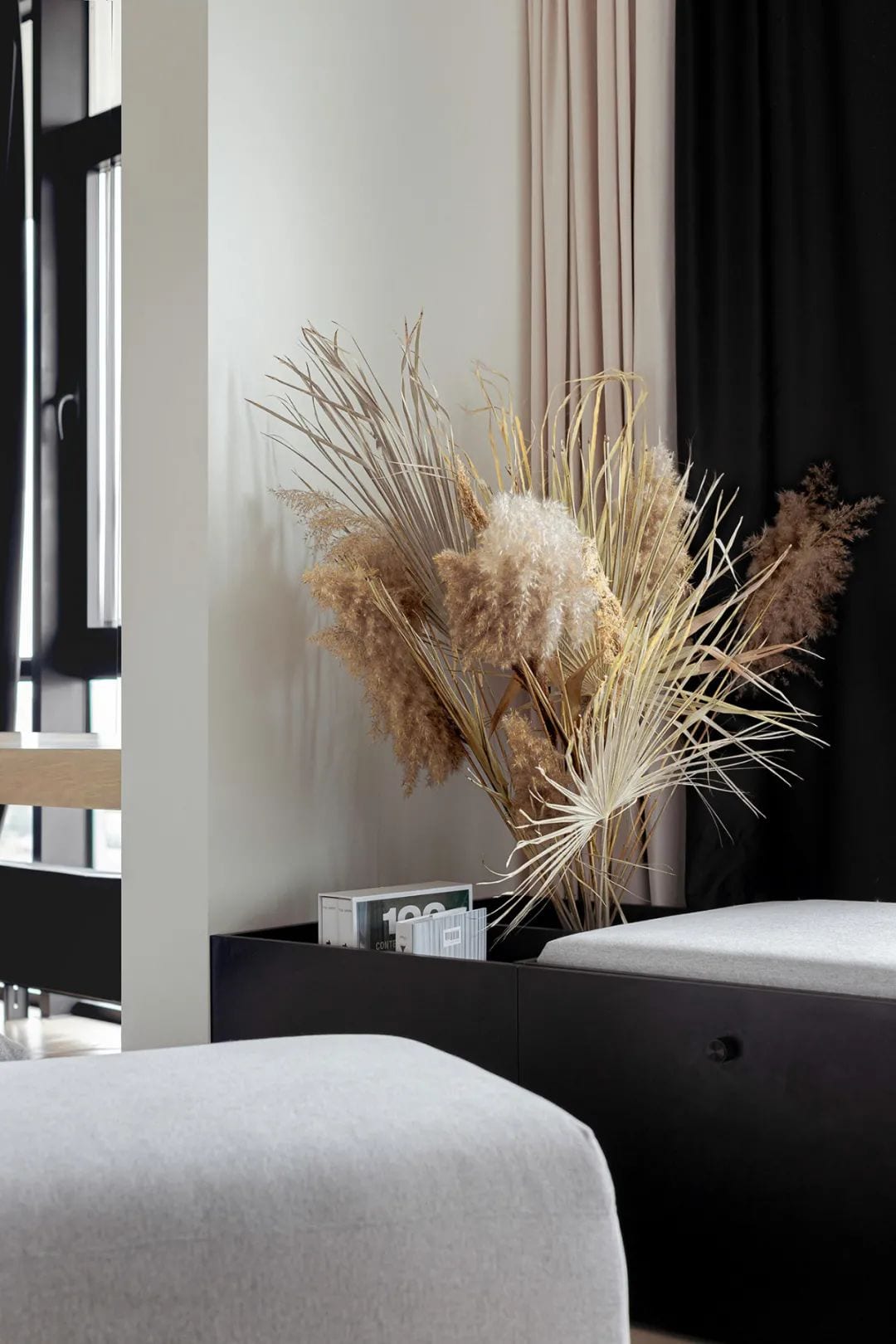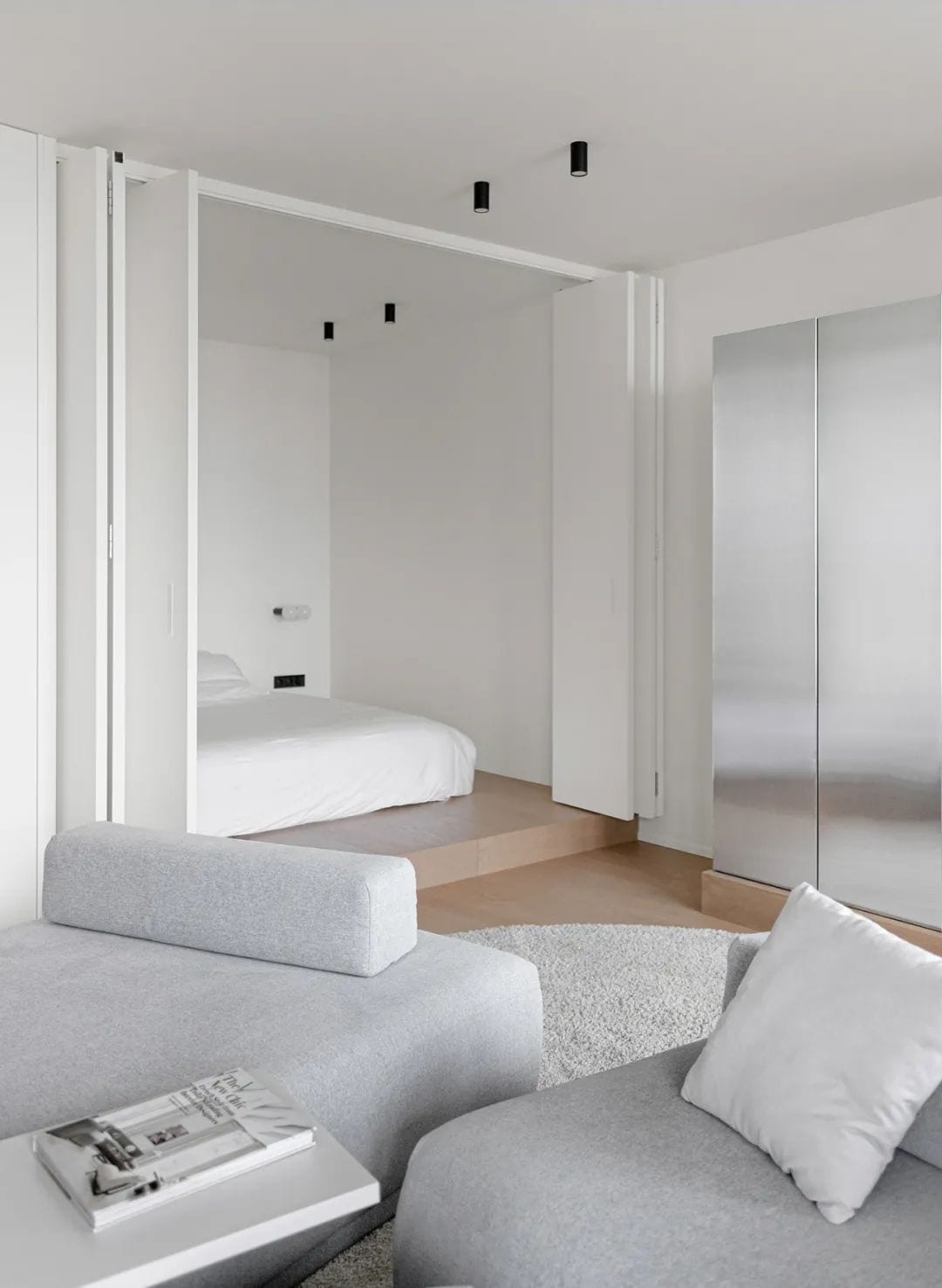 There are no very noticeable textures, just basic materials, nothing that draws attention directly to the design of the space, but everything is comfortable and peaceful, which is the supreme meaning of minimalism, right?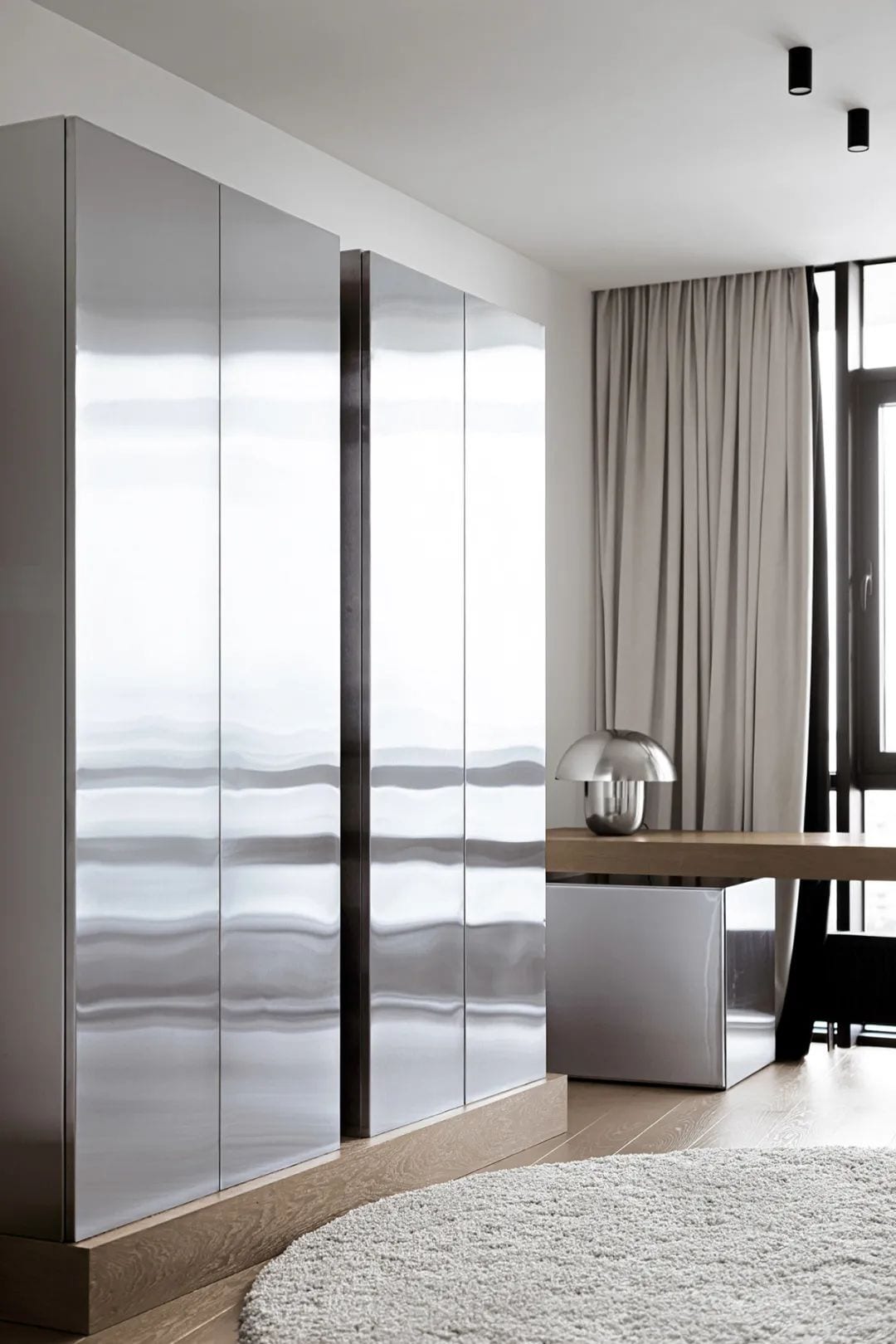 The lounge space is on the other side of the living room, where an oversized wardrobe, a clean study and a cozy bedroom are set up.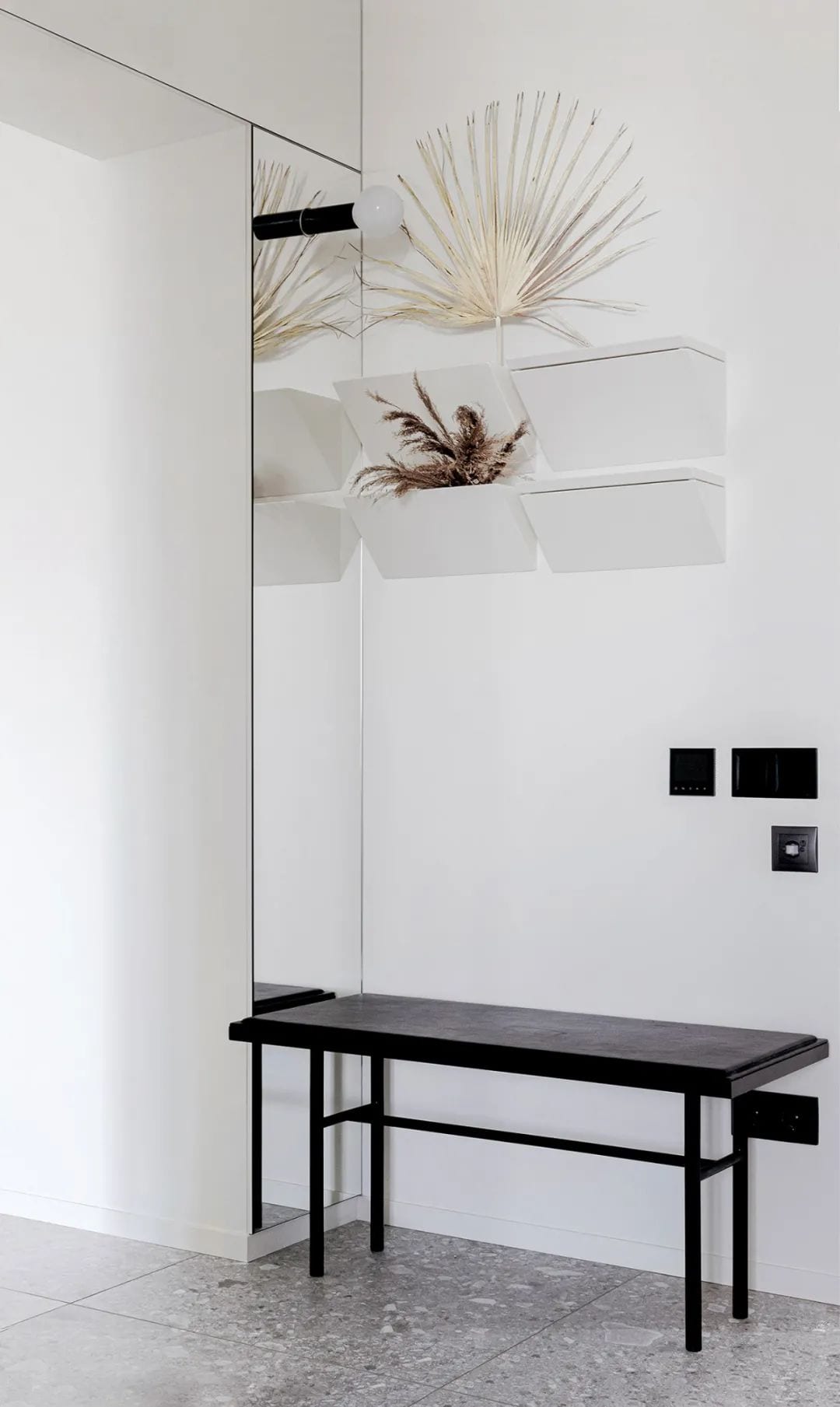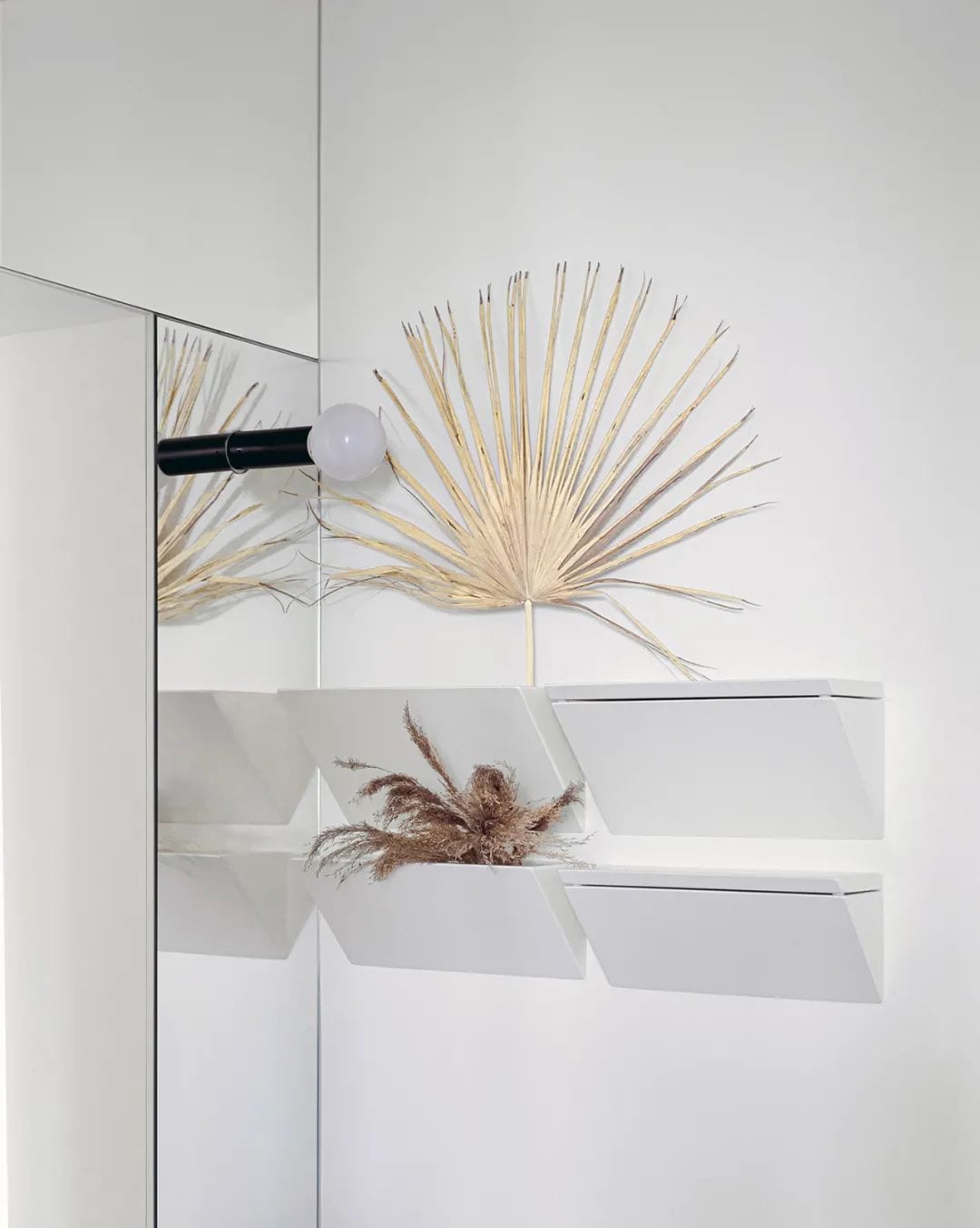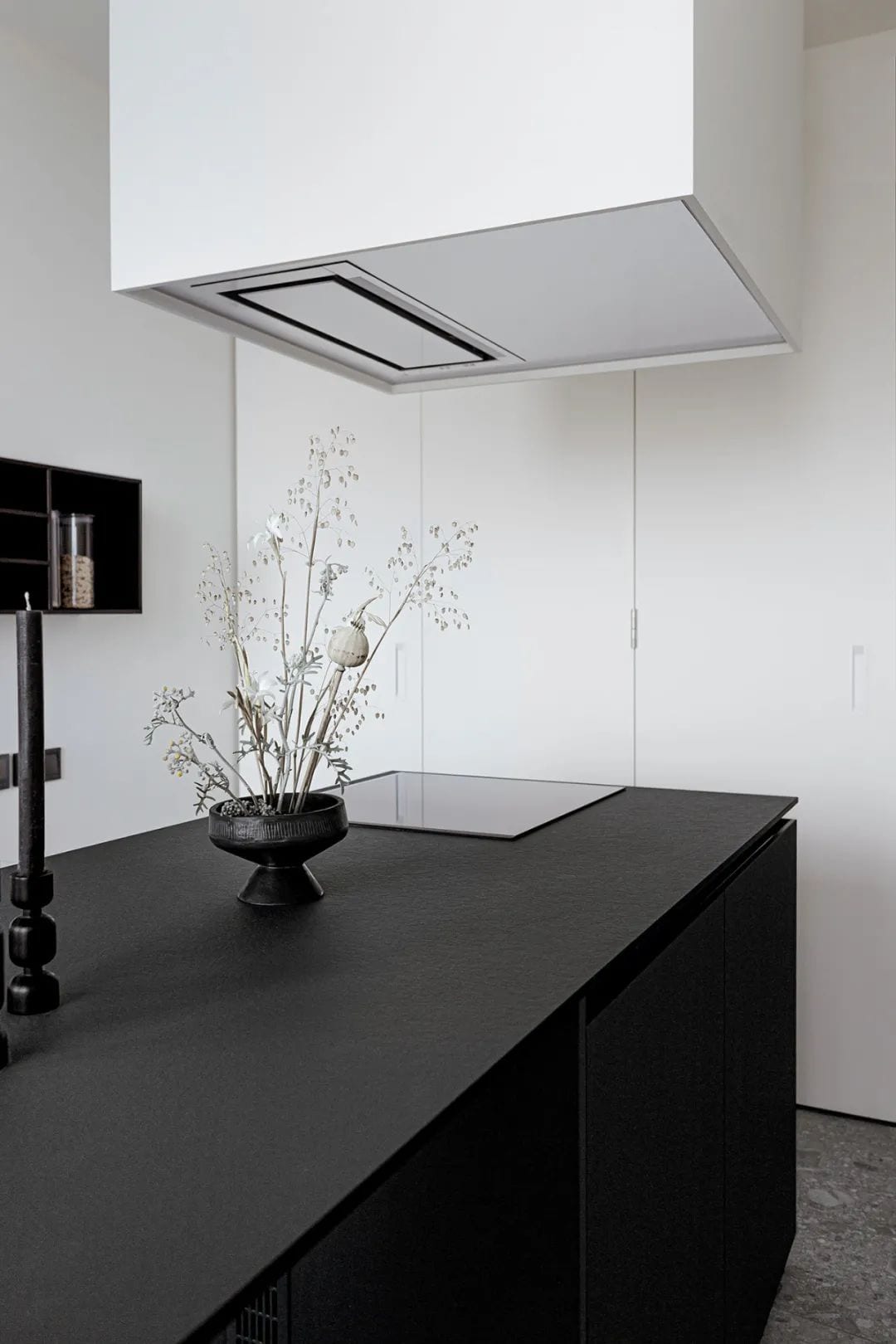 The kitchen space is minimalist black and white, with cabinets set up as far as the eye can see, easily hiding all the kitchen chores.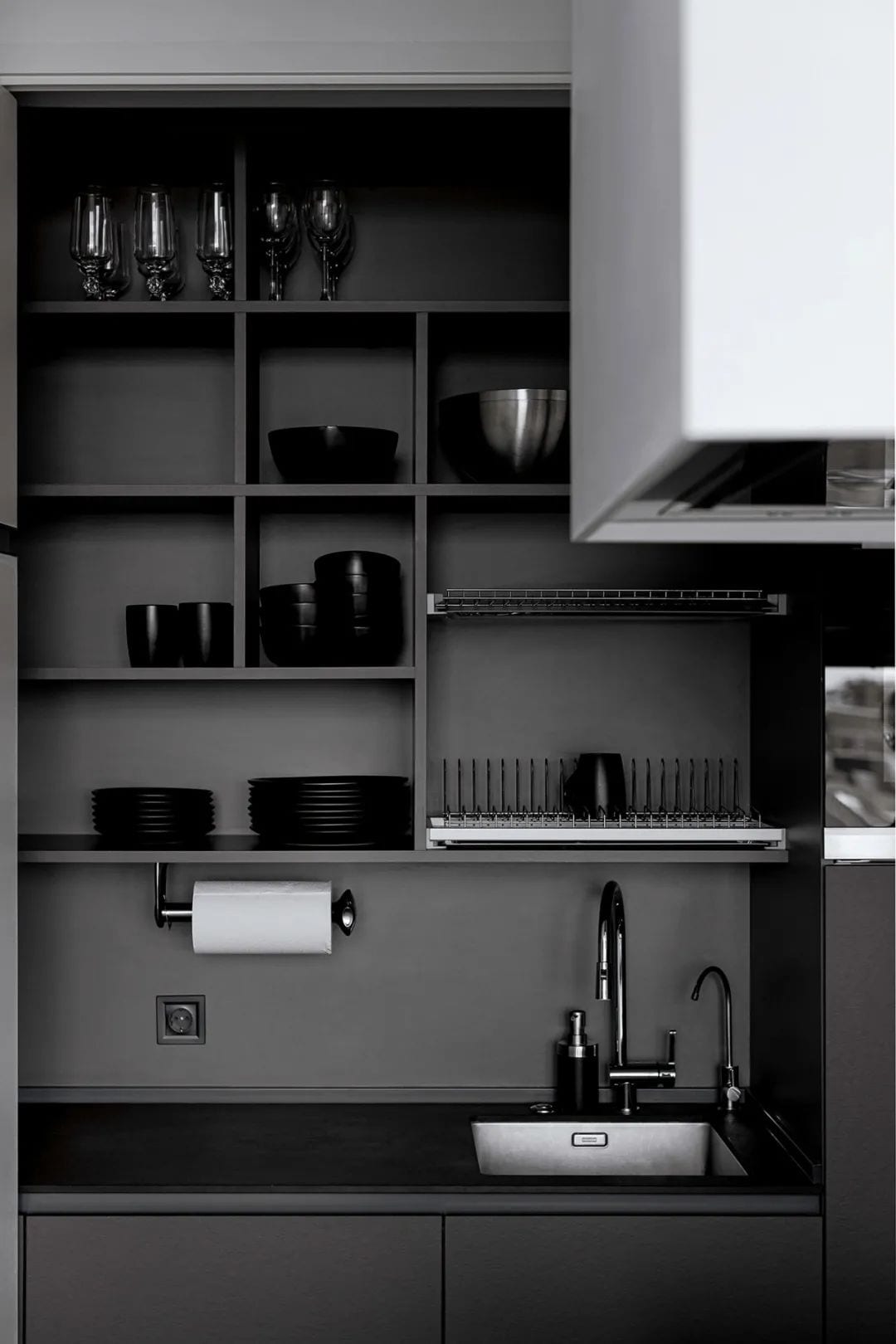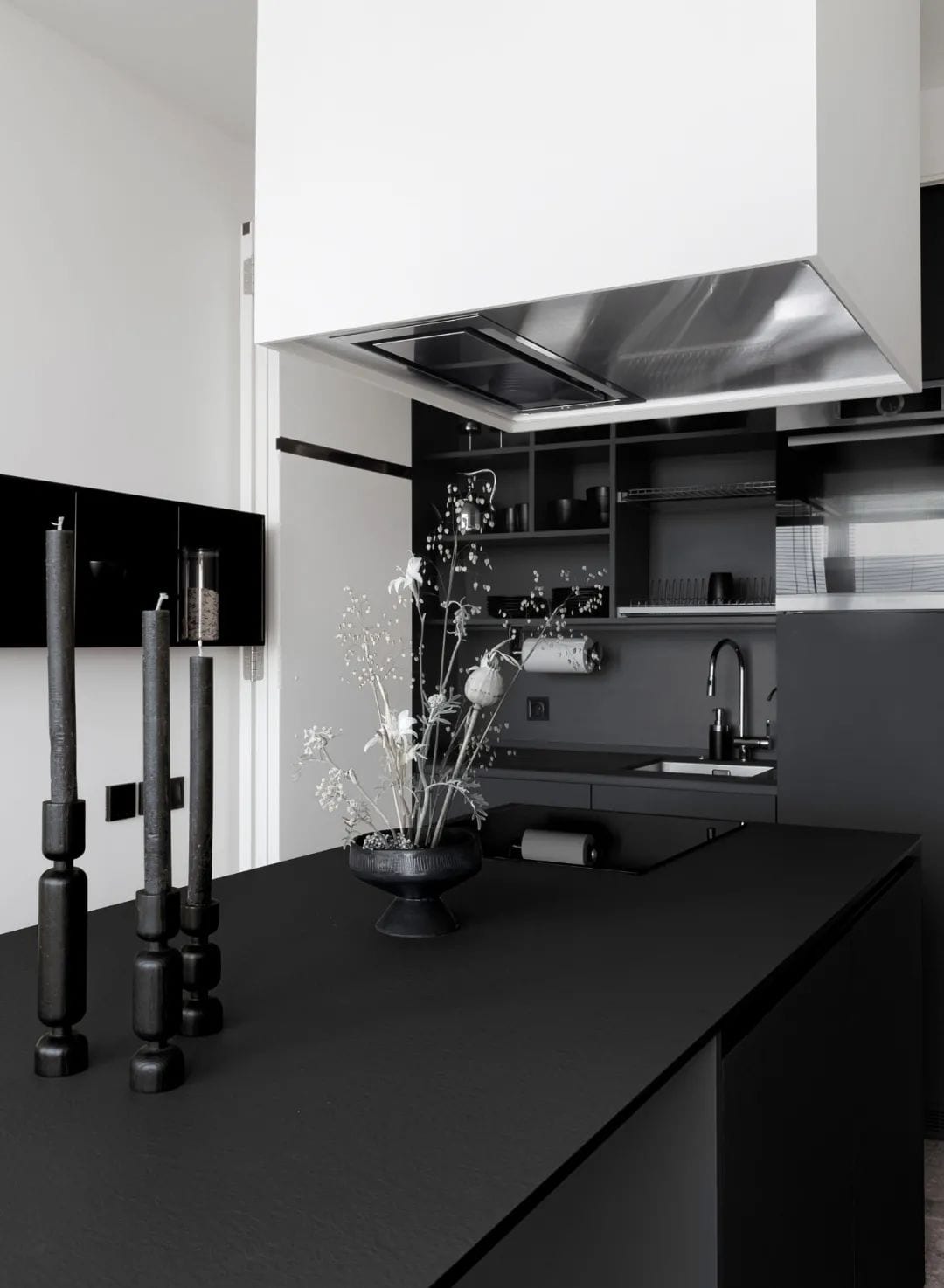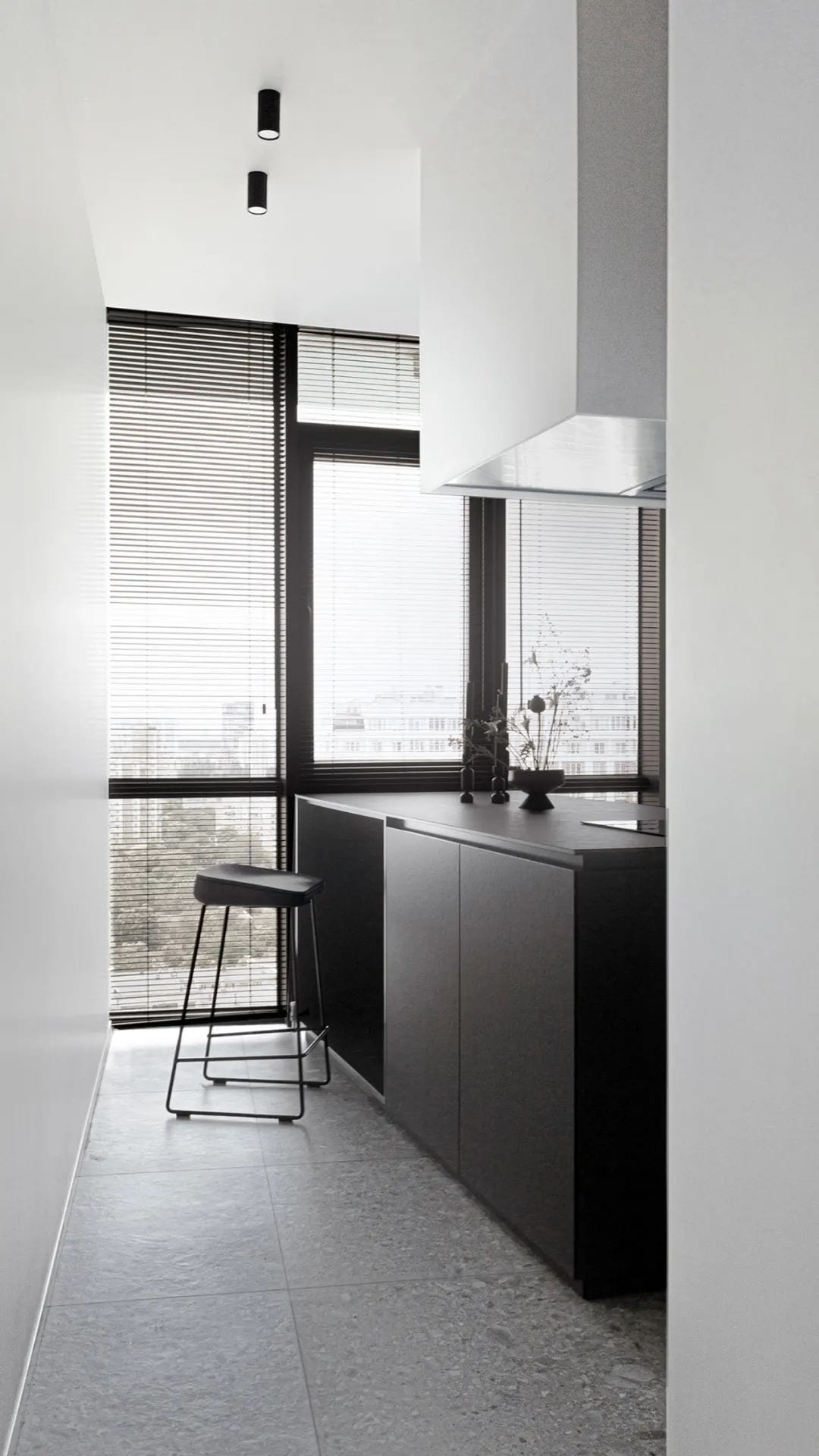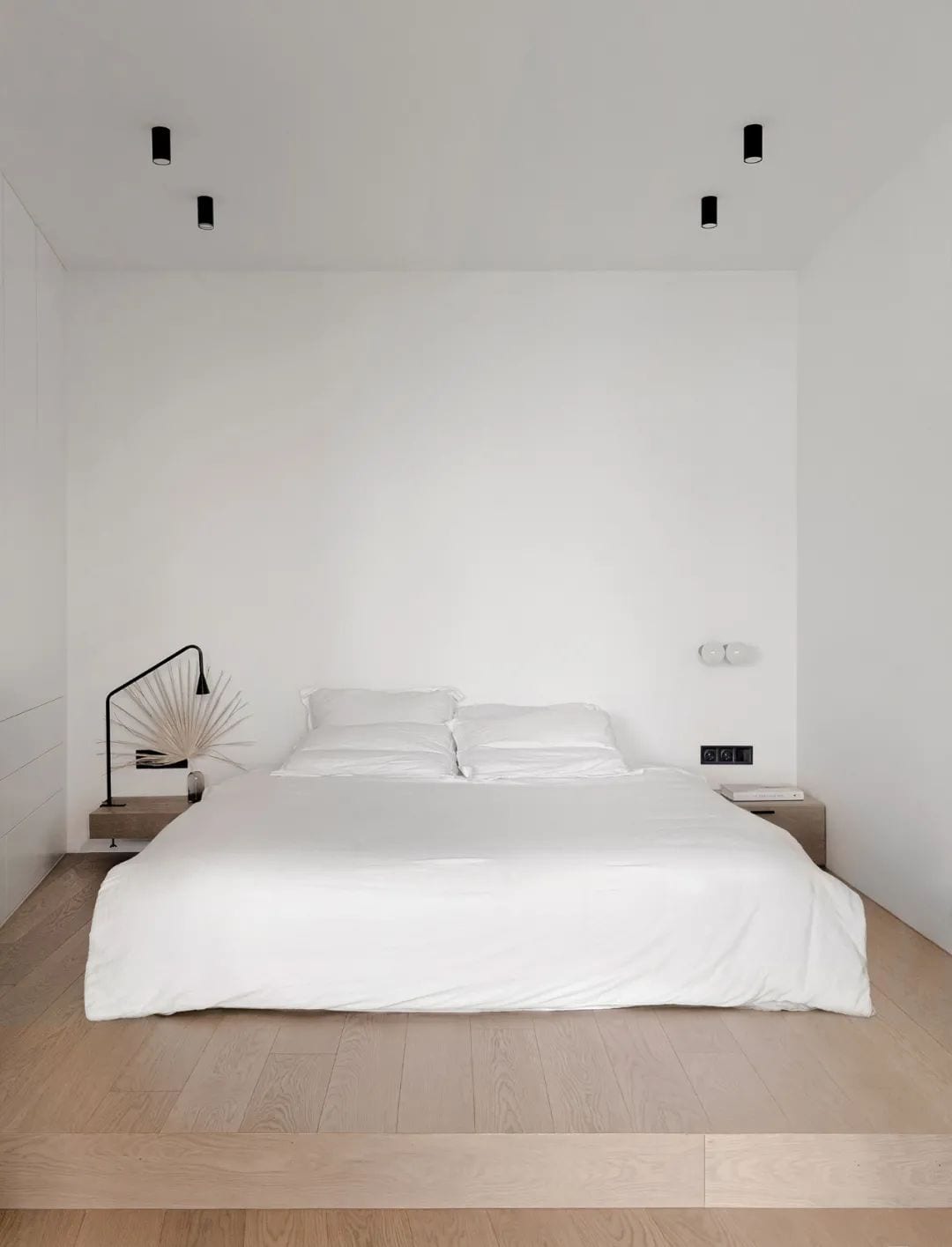 The bedroom floor has been raised accordingly to distinguish the function of the space, and the wall is minimalist to the extreme white, with pure bed linen, the resting atmosphere of the bedroom is interpreted to the extreme.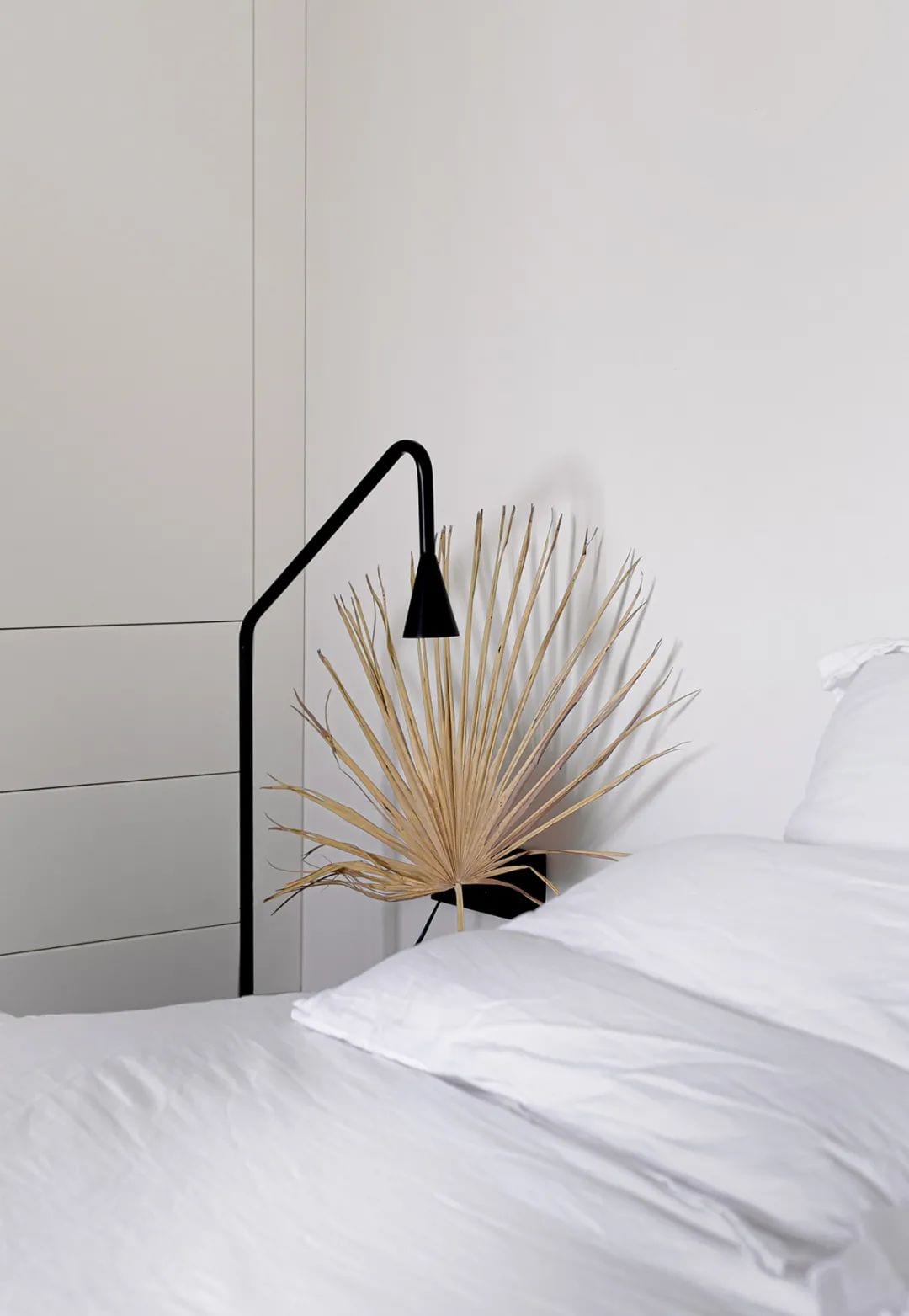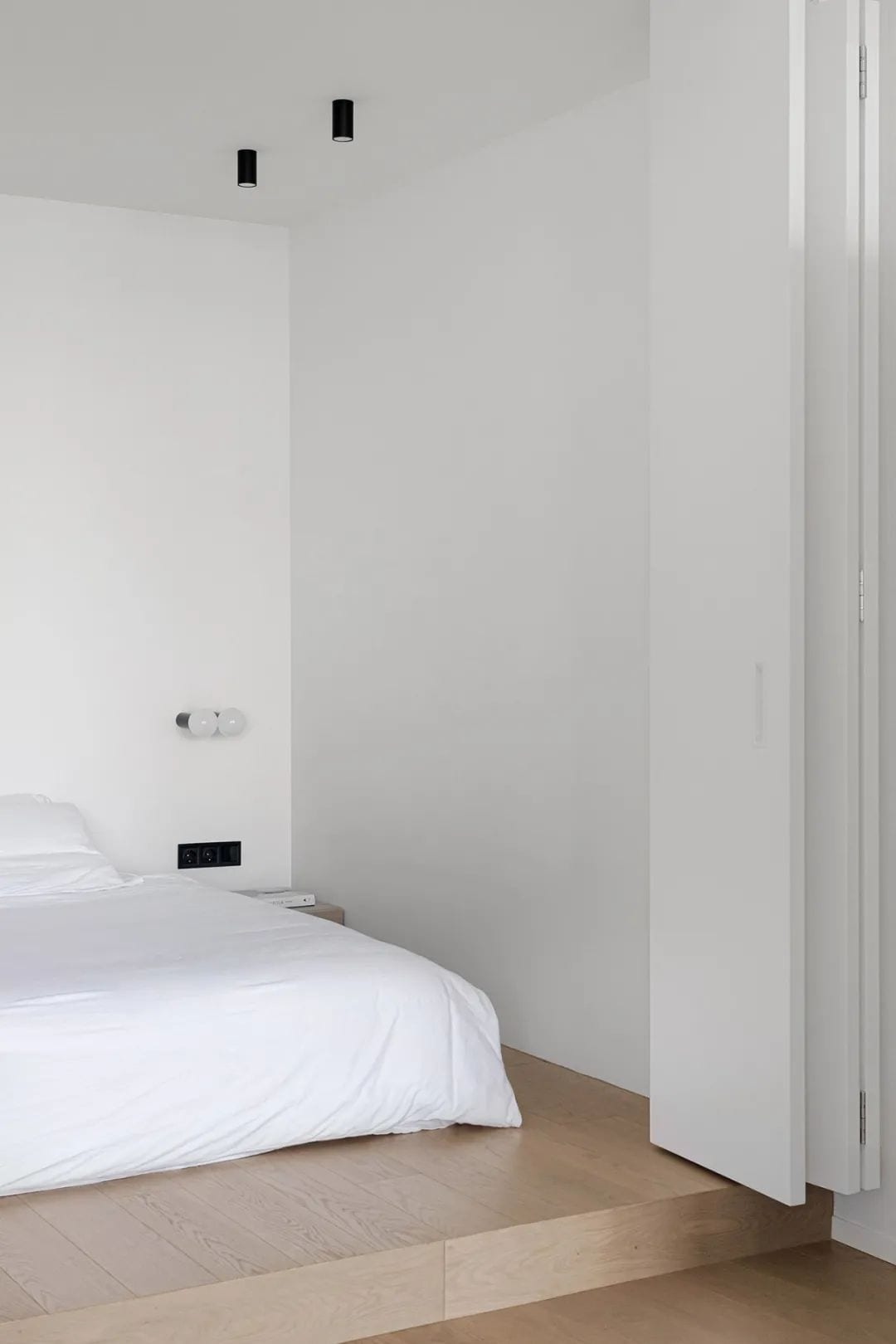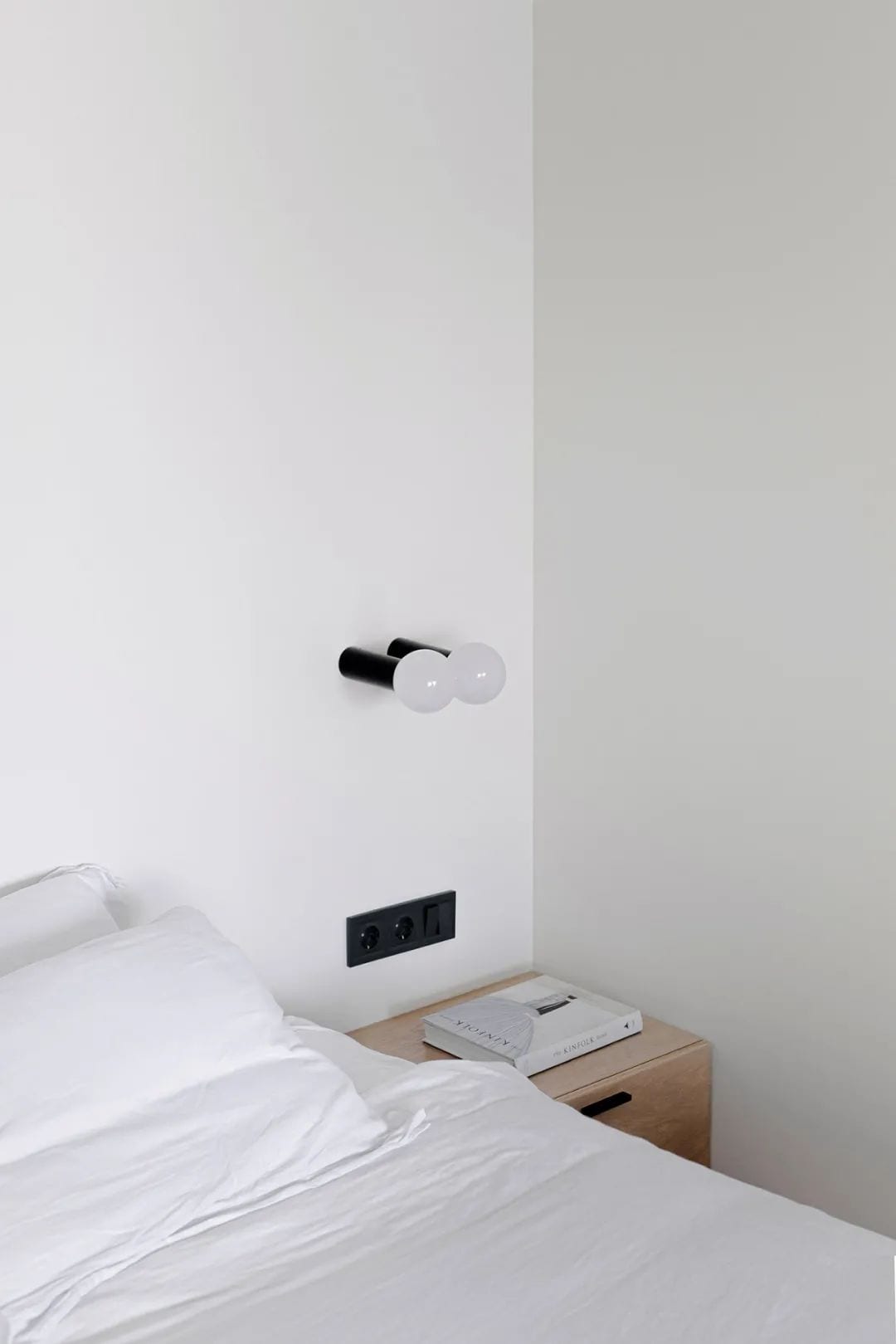 The small wall lamp above the bed meets the owner's night reading habit, simple and exquisite shape.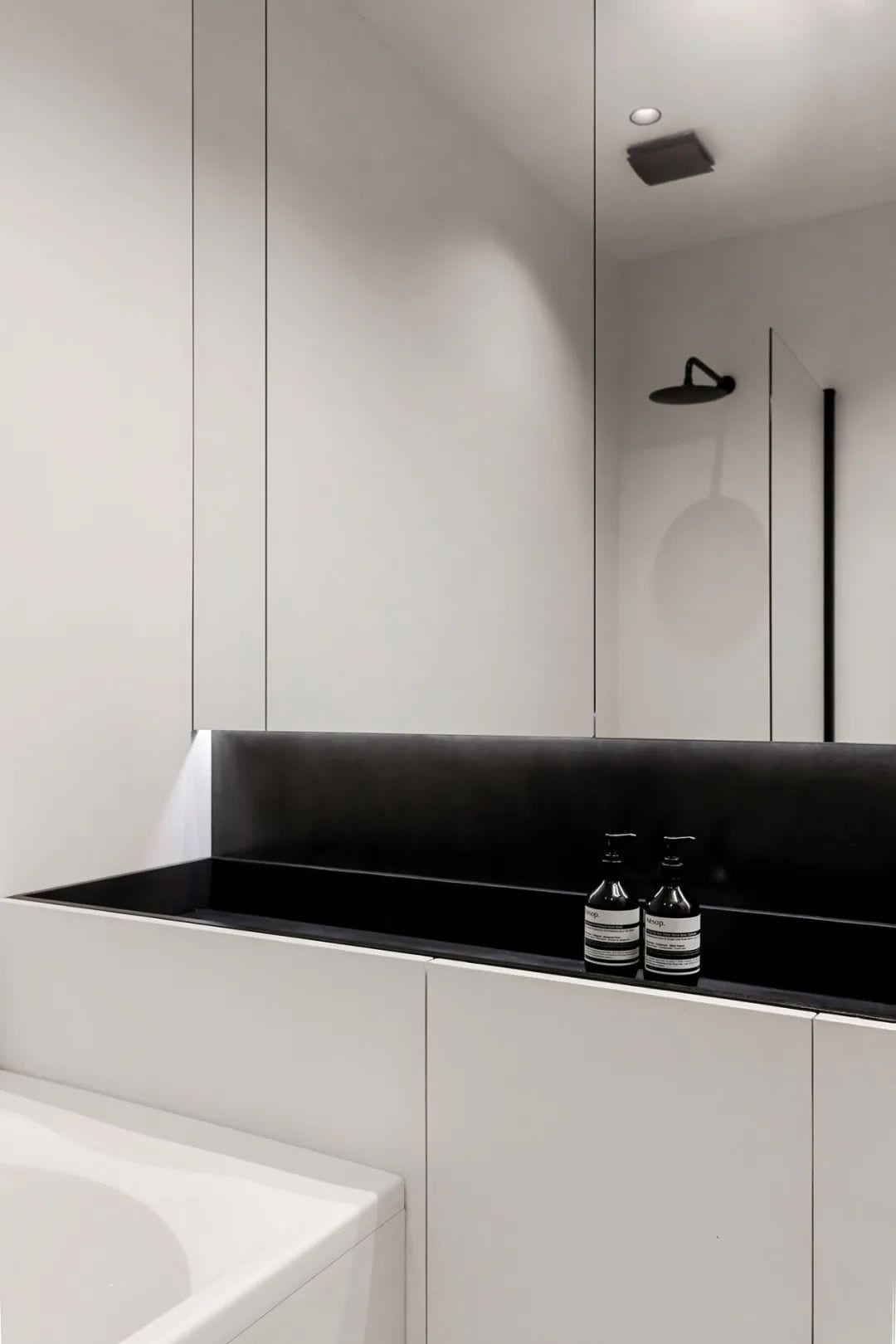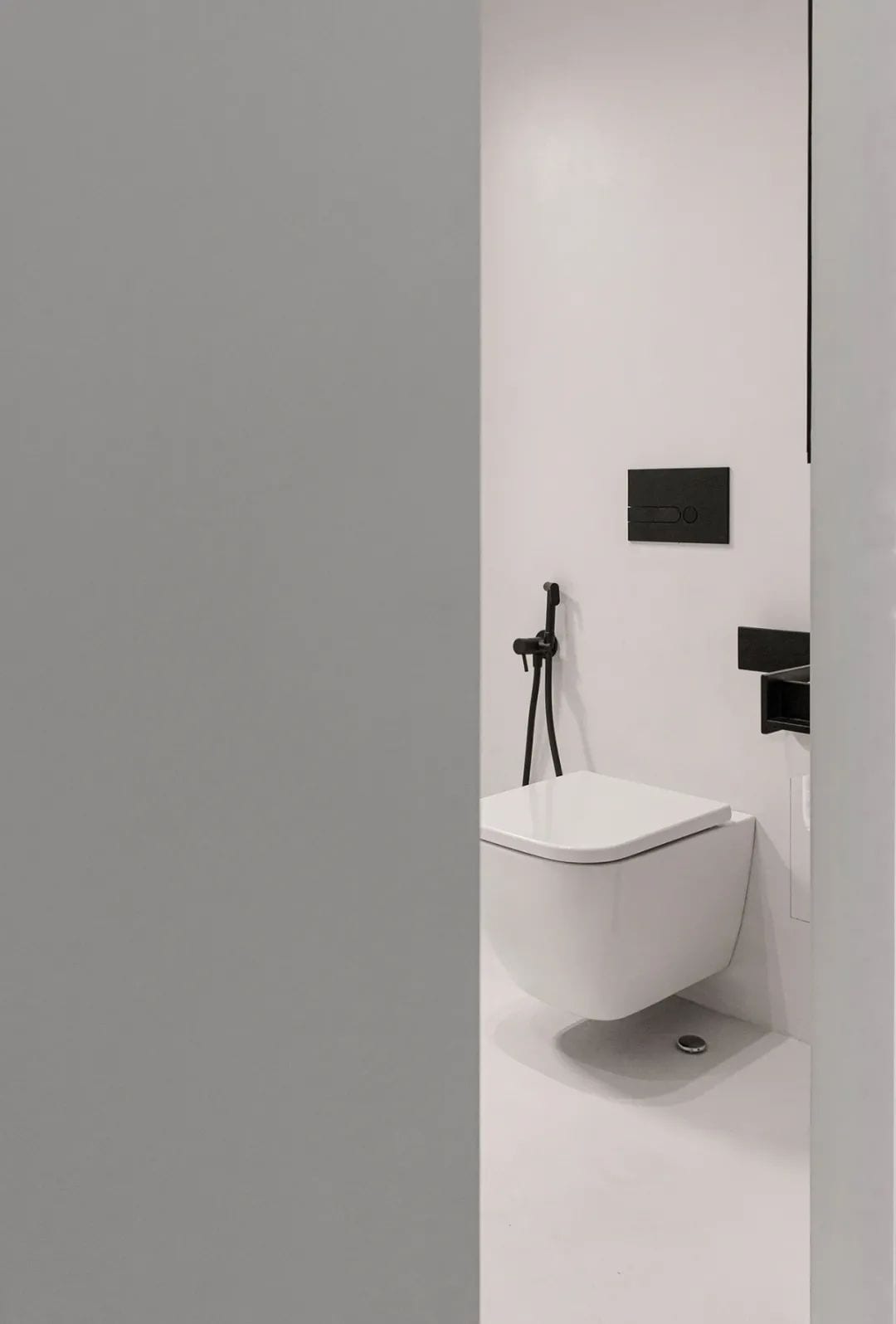 Bathroom continues the minimalist style, white collection of various materials in the same space, not cluttered, orderly.