Minimalist Pure White, Stylish Owner's Patio Residence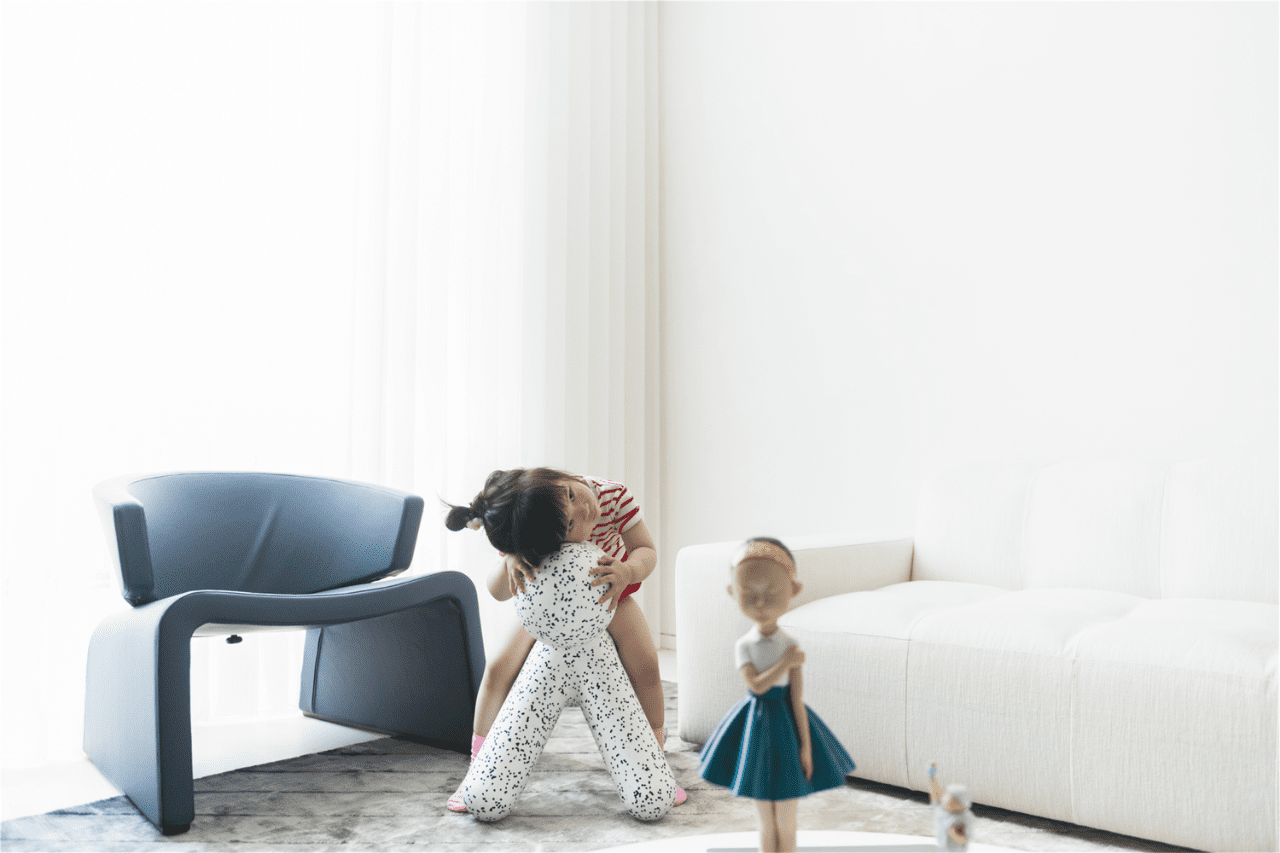 The minimalist space and pure white tone create a stylish young home.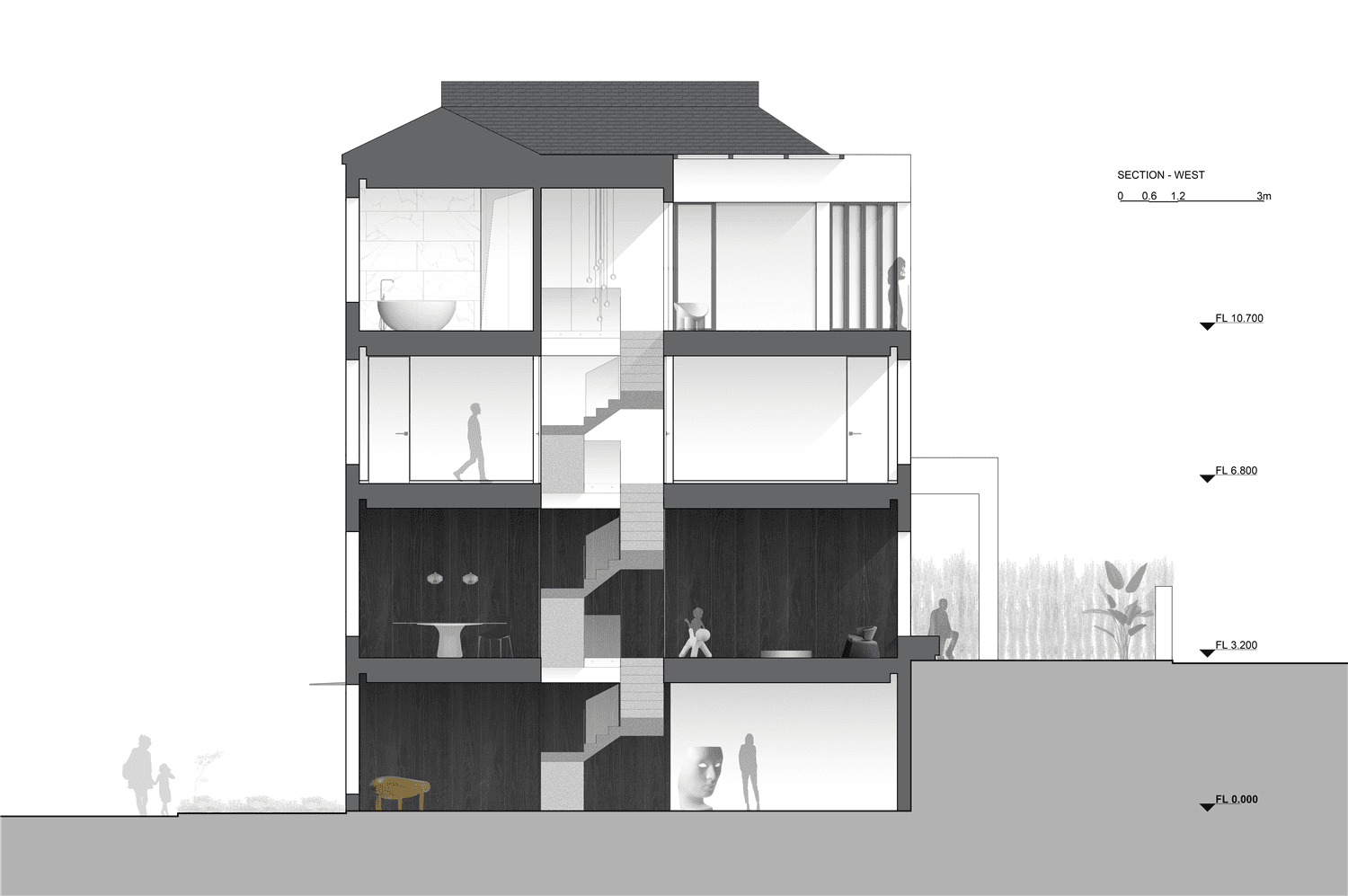 Elevation
The original space of the house is tight and cramped, with insufficient internal lighting, so a patio was dug out instead of building an additional area to unclutter the small and tense space.

Ground Floor Plan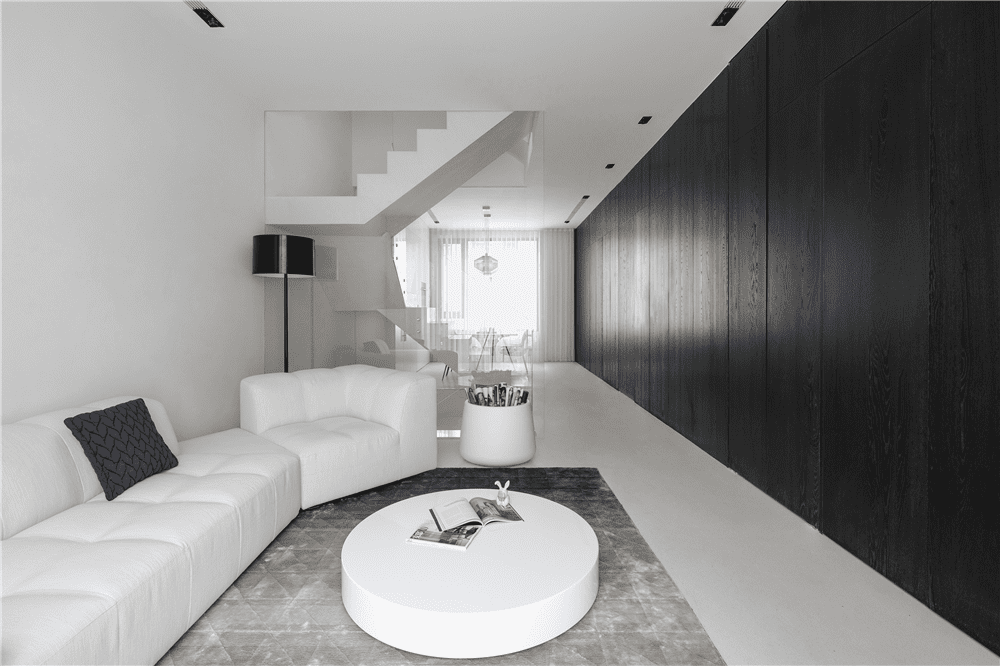 Ground floor foyer – living room after the conversion
The designer uses restraint in the material treatment of the interior space, dividing the first floor into two compartments along the north-south axis, with the black blocks transformed into sculptural cabinets and doors that extend into the first floor foyer.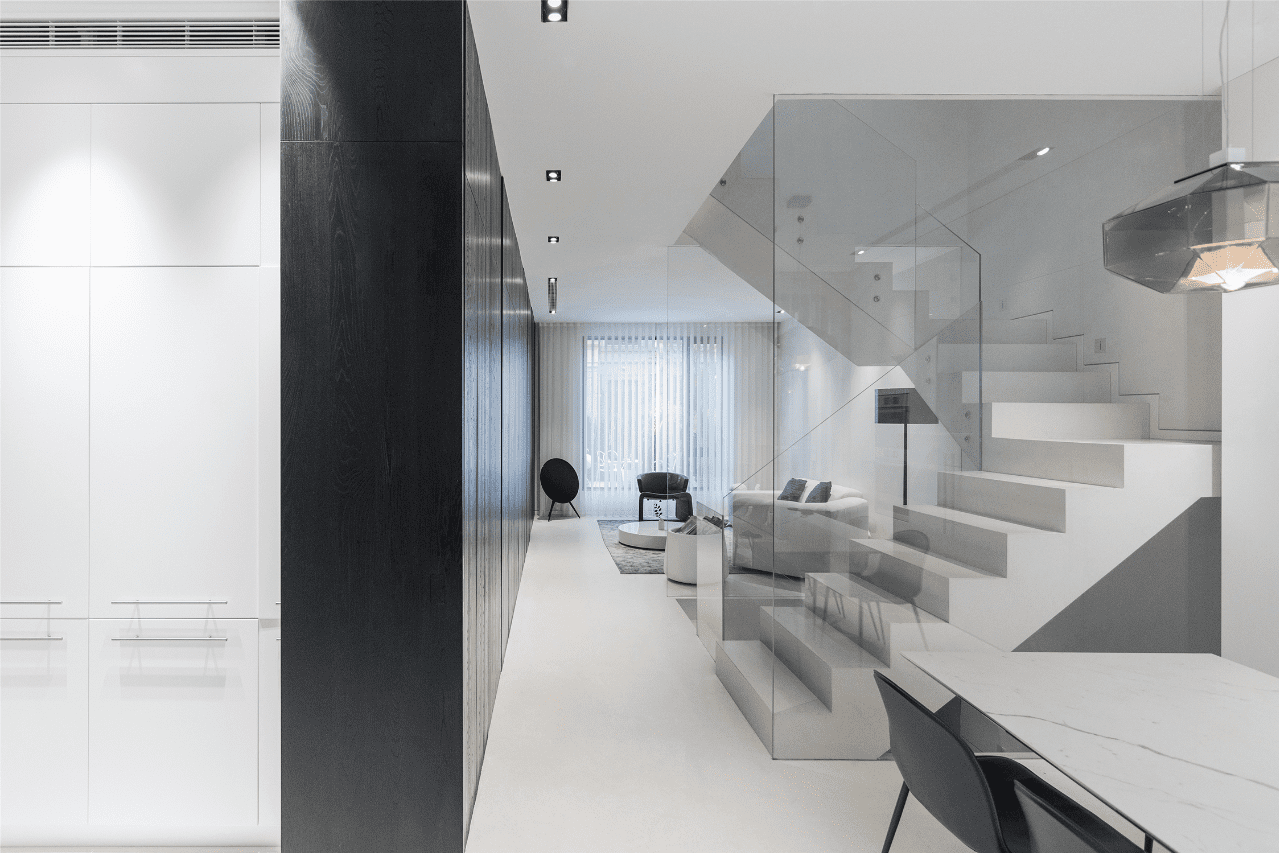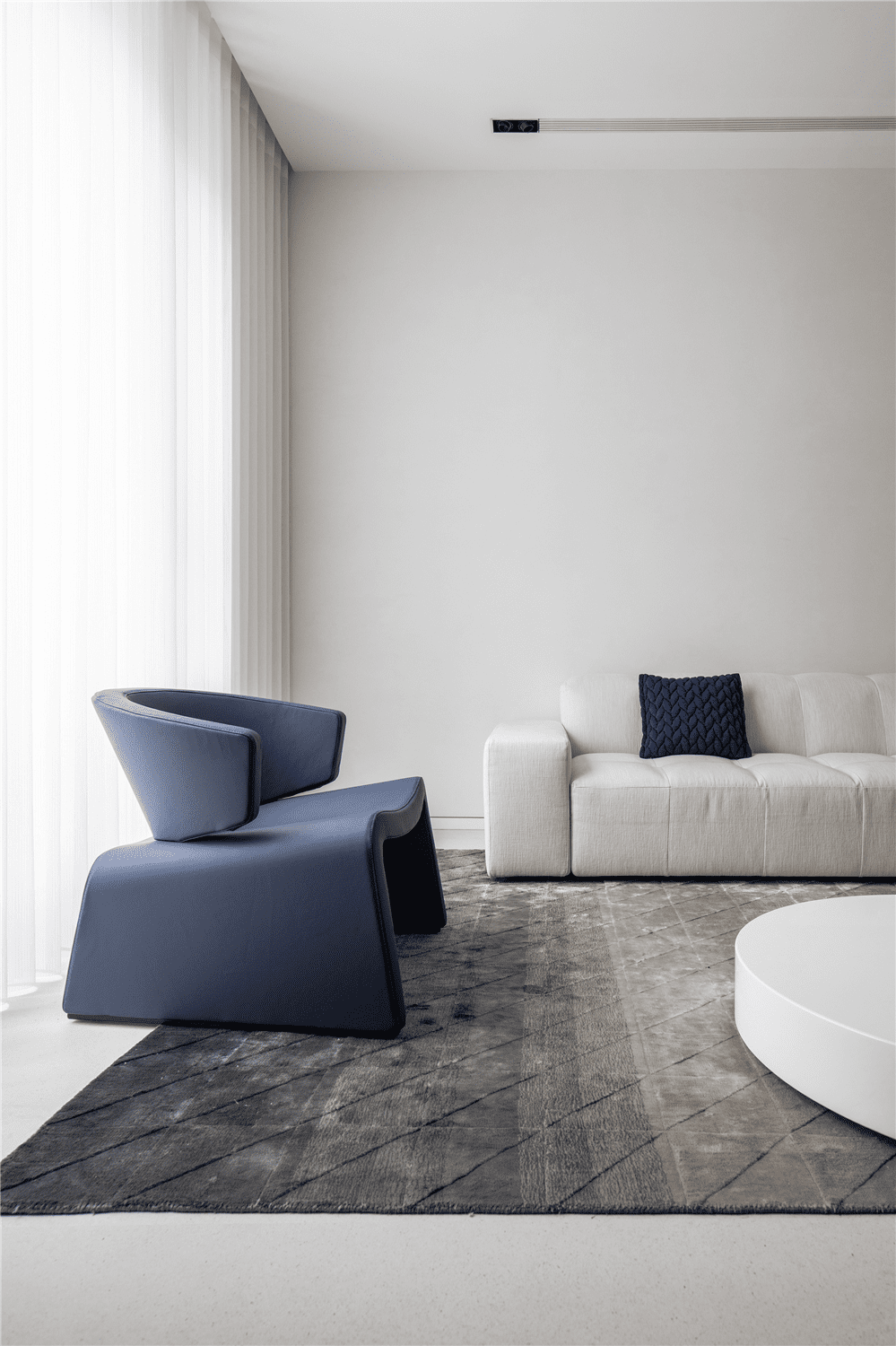 The black wood-paneled wall on one side of the living room has a number of invisible doors, which are opened to explore different functional spaces, giving the home a quiet atmosphere.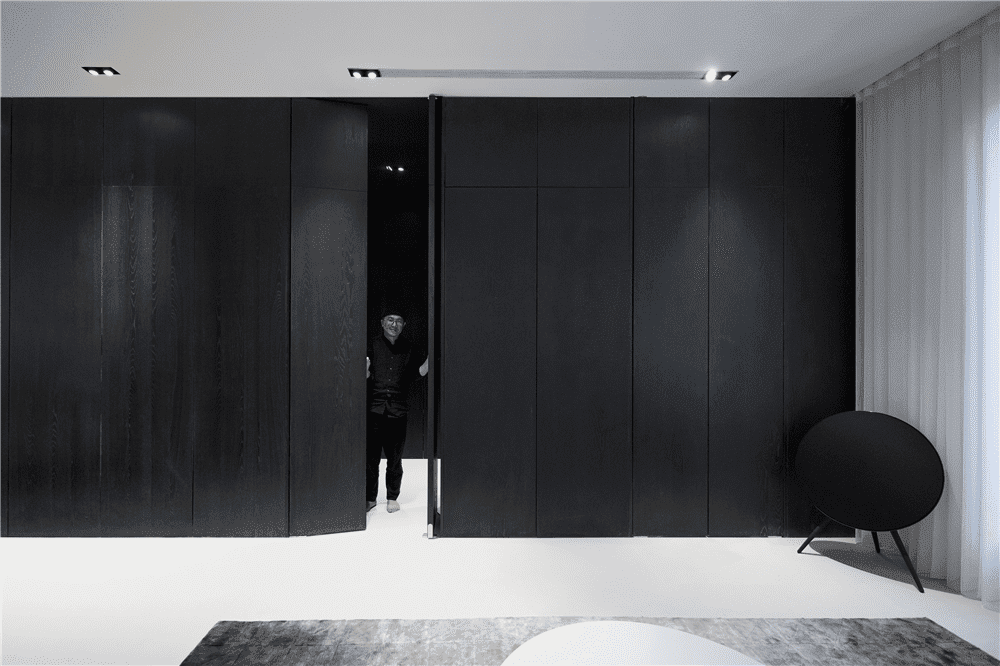 Hidden behind the black door panels, the kitchen and the bathroom are visually contrasted by the natural texture of the stone.

When not in use, it is completely hidden in the background wall, but when opened, it brings warmth to space.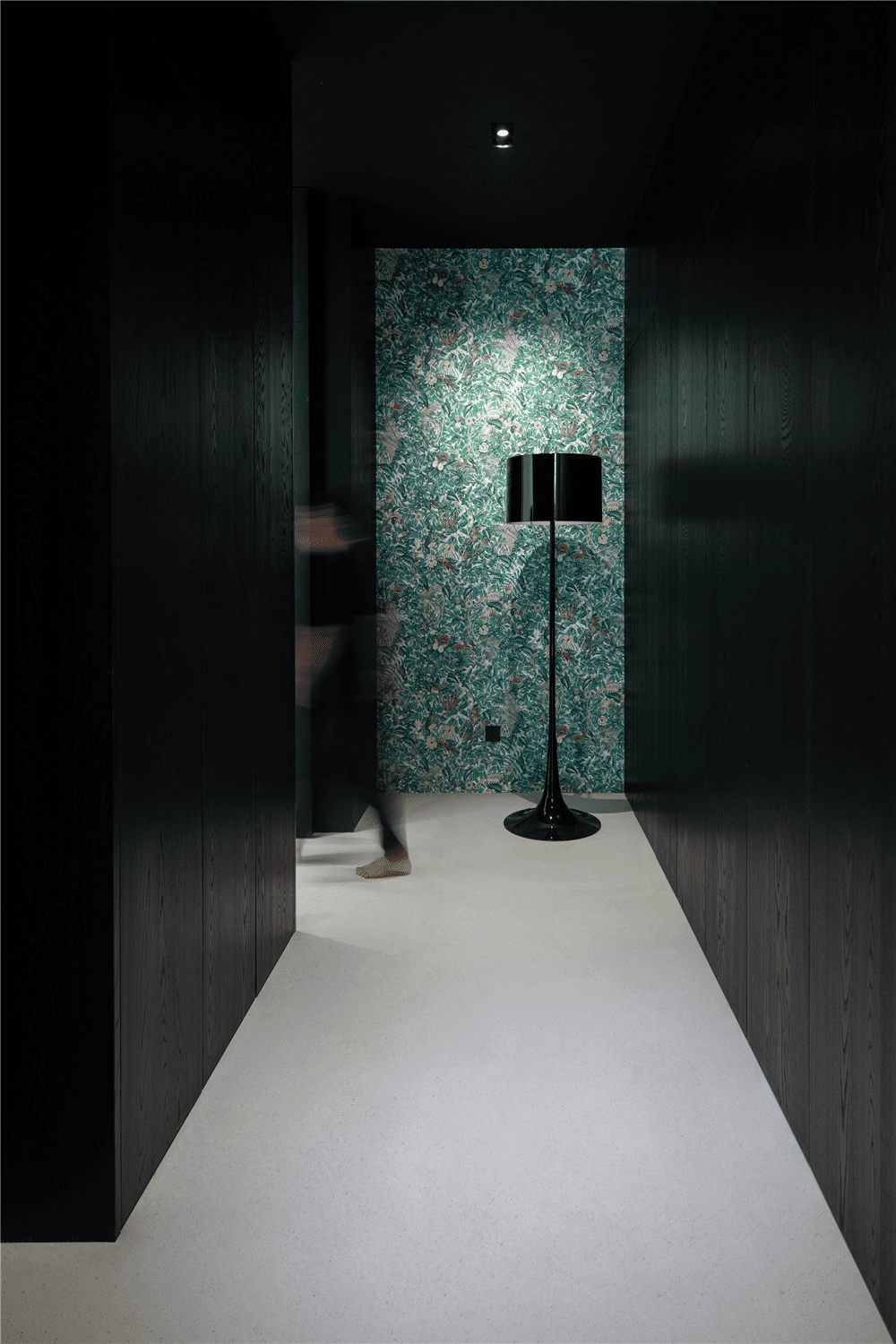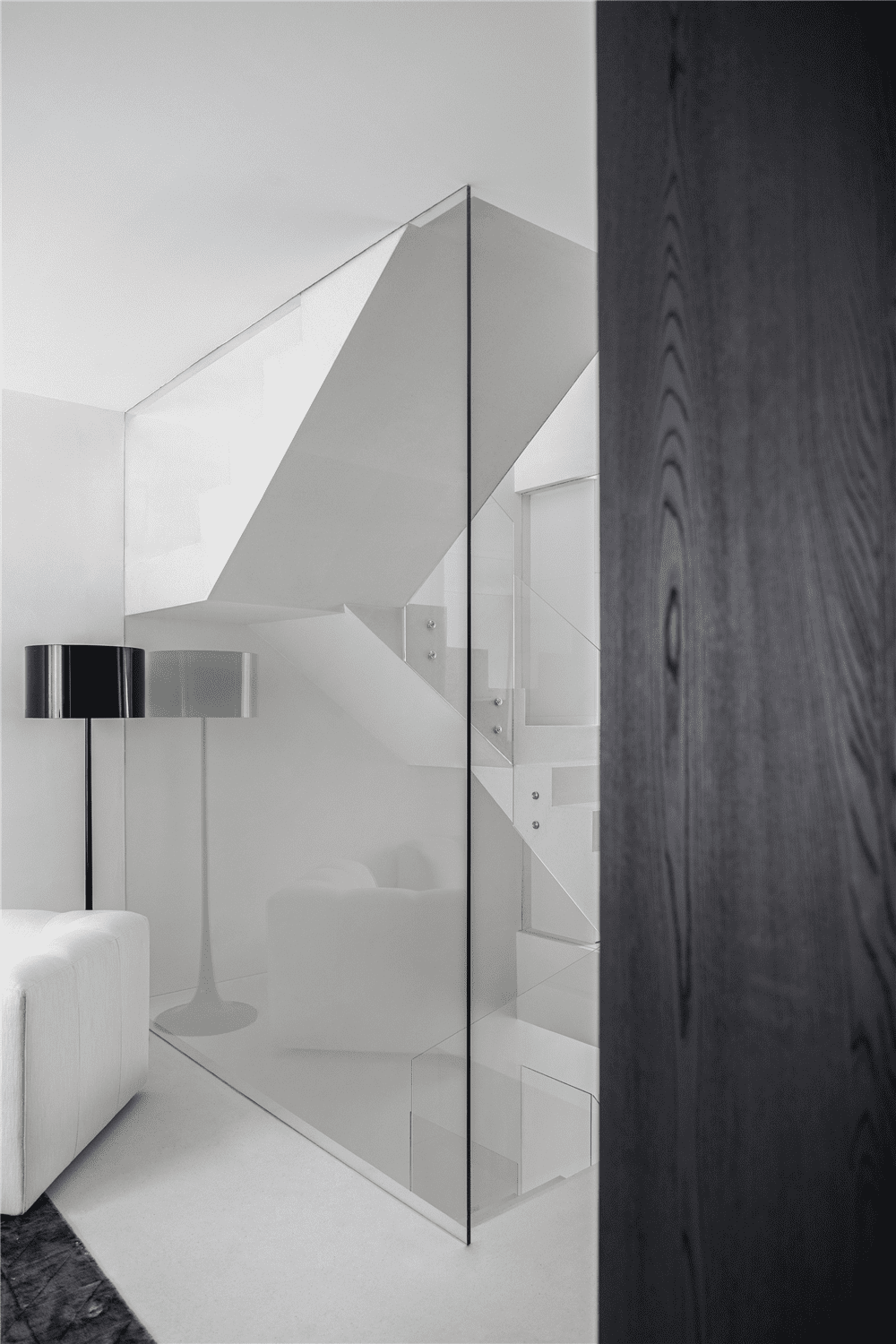 The transparent glass partition forms a space cut-off, allowing the entire living space to have light circulation.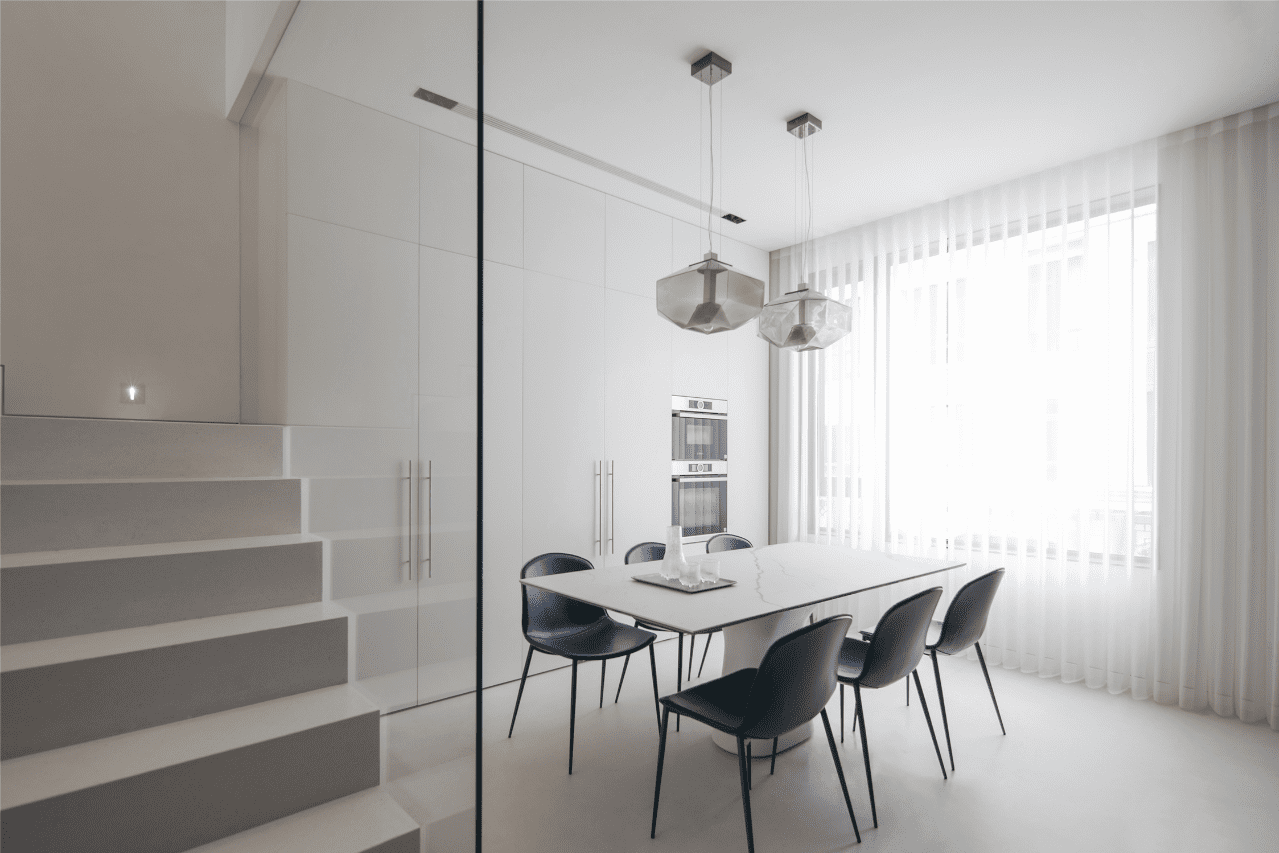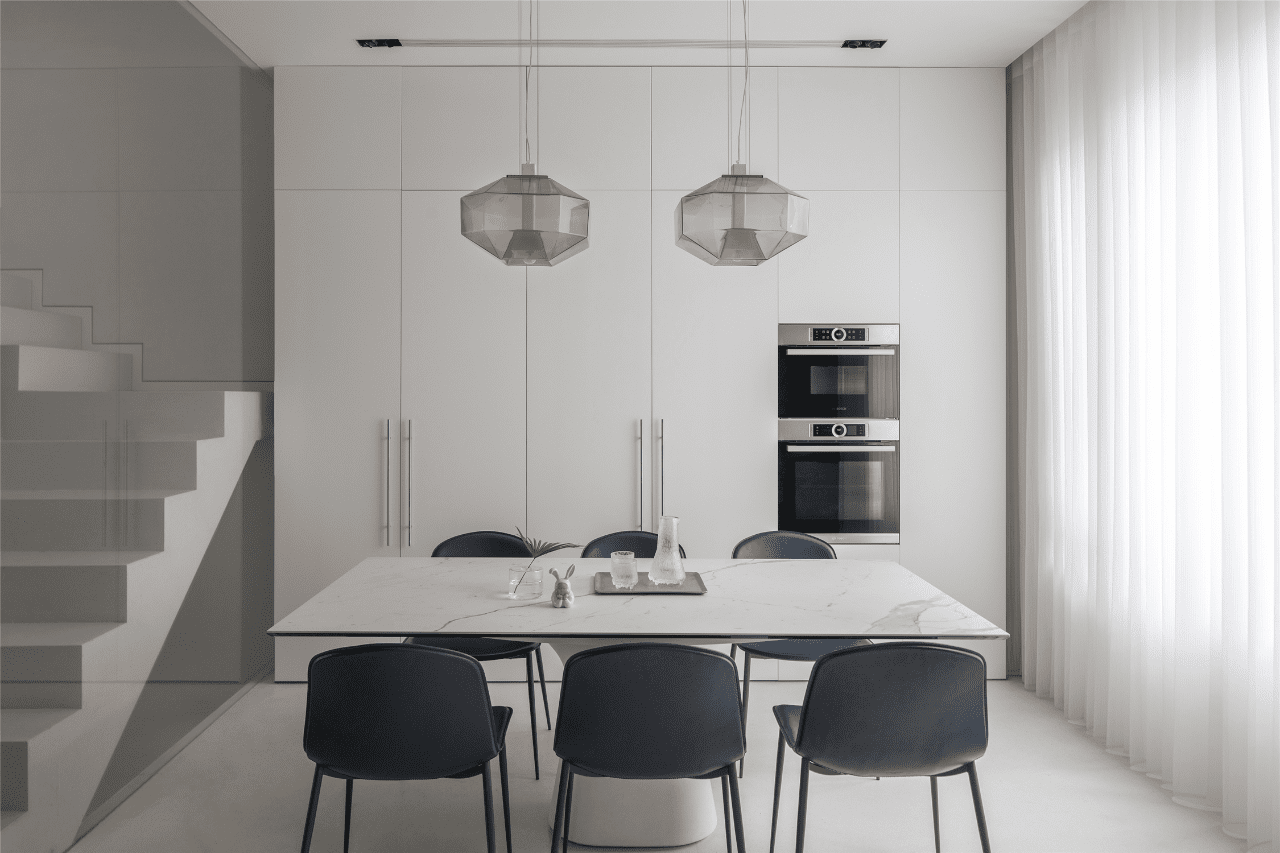 The interior lighting was specially chosen for the homeowners: vistosi (dining room chandelier, stairwell chandelier), flos (floor lamp), ibride (bedside lamp).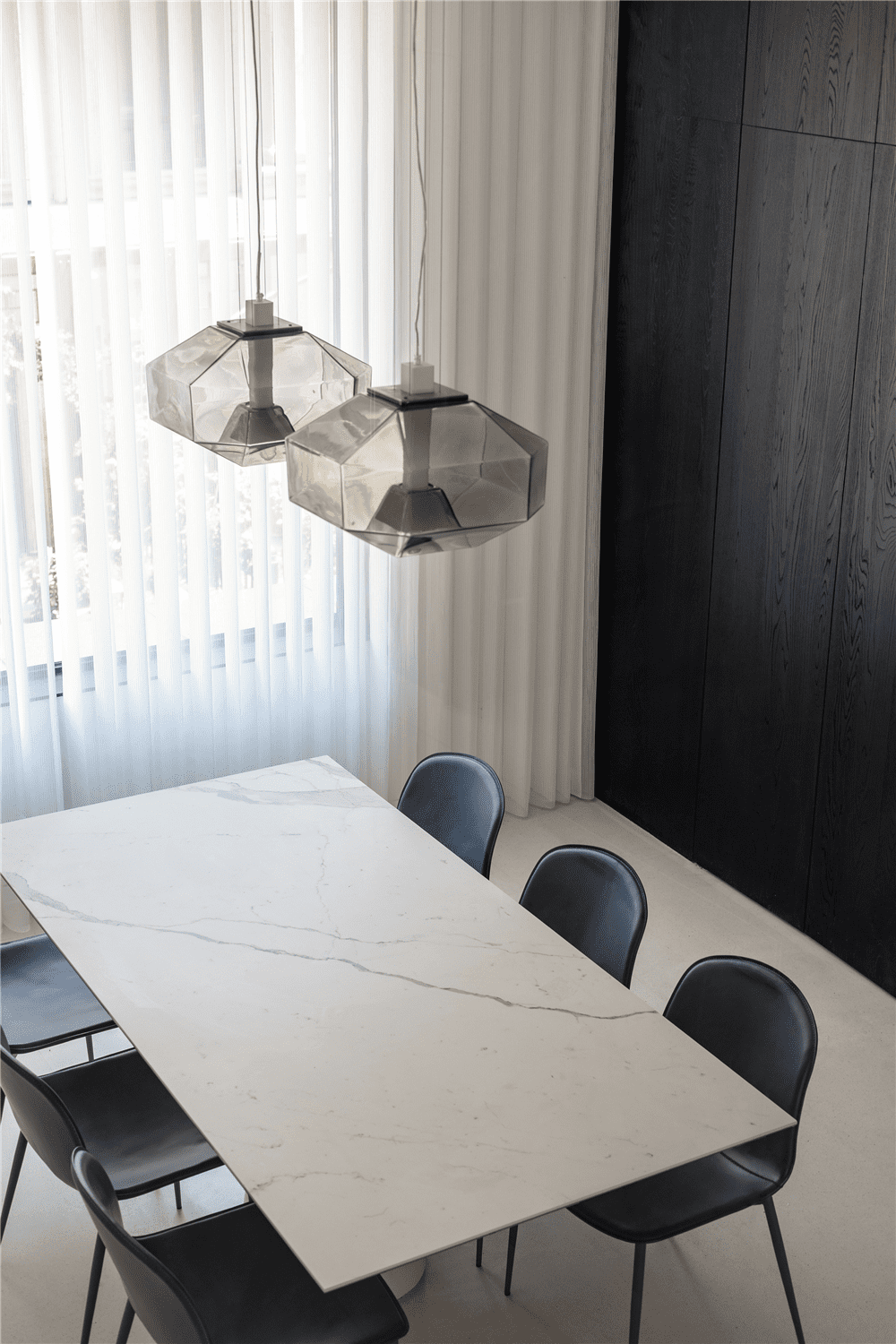 With the courtyard as the central hub, the design team created a four-in-one layout, and made the virtual courtyard a part of the interior space with traffic, like a staircase of light, connecting all the floors.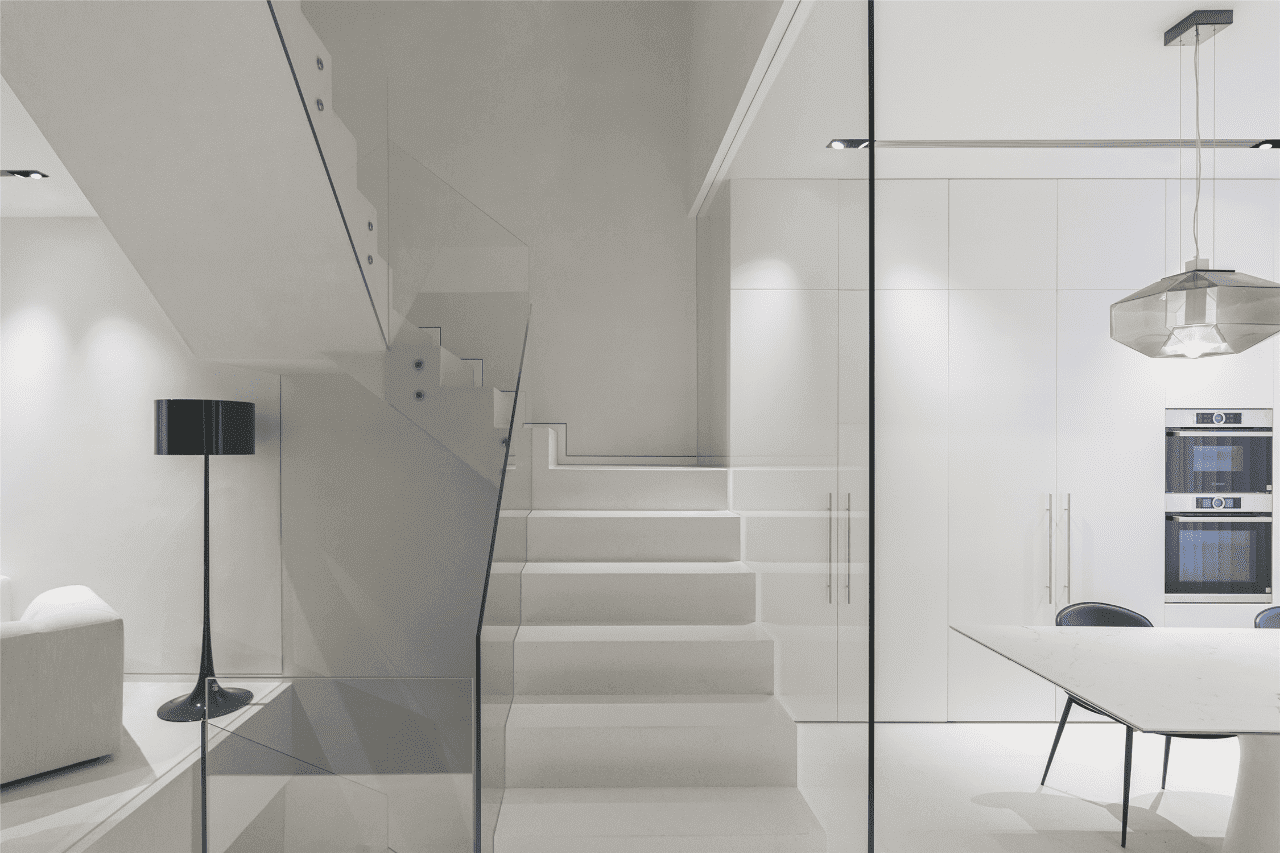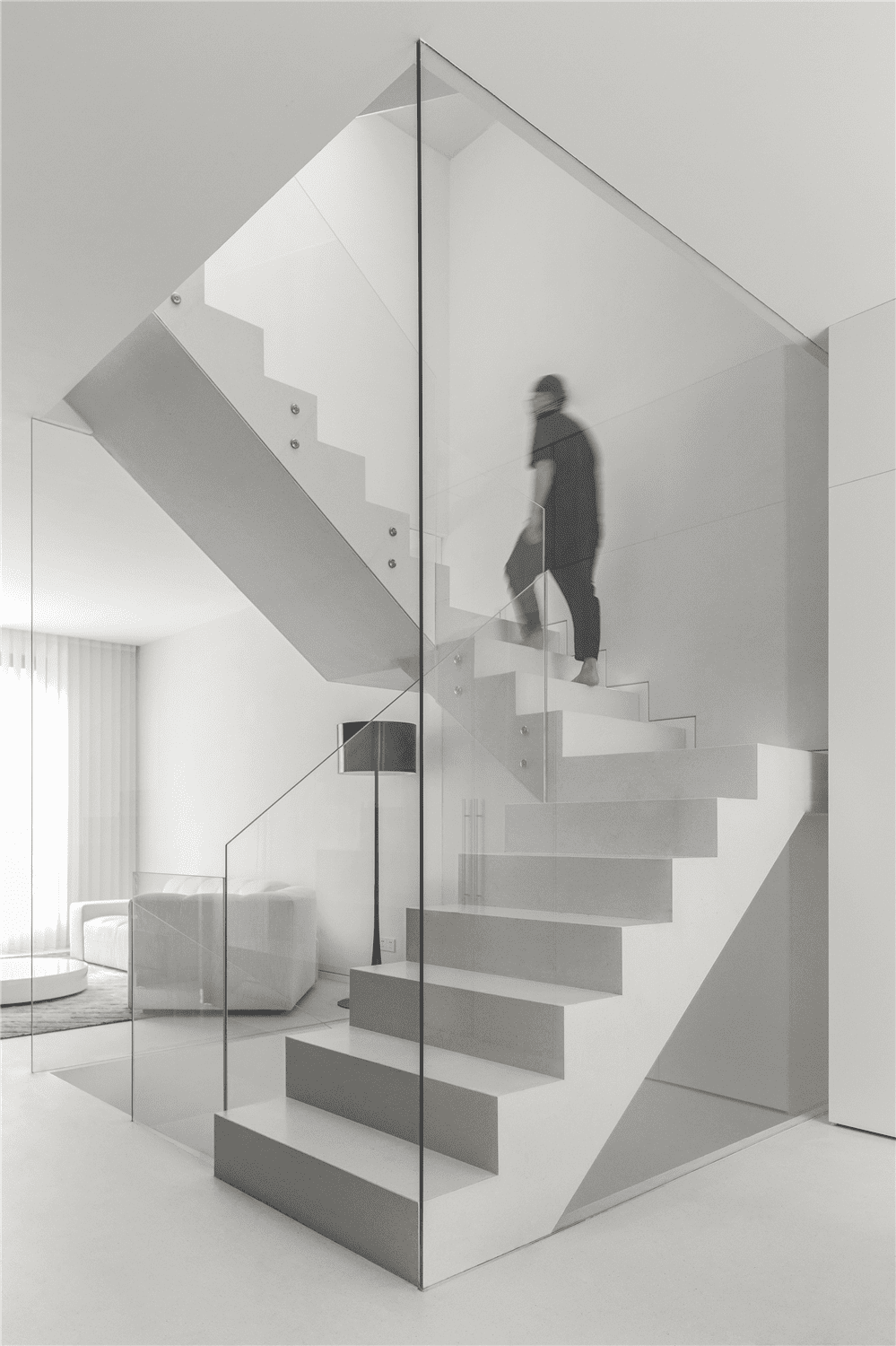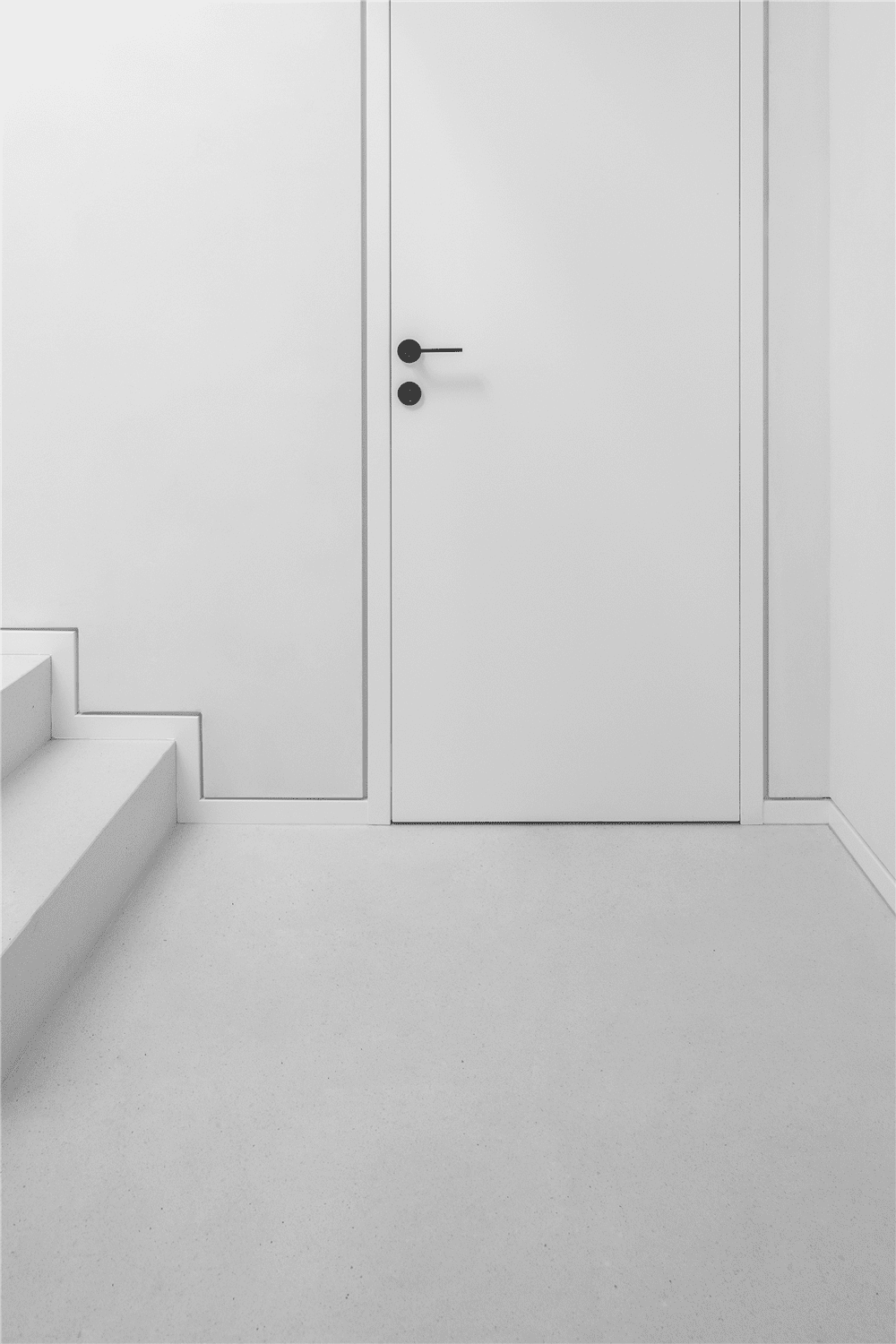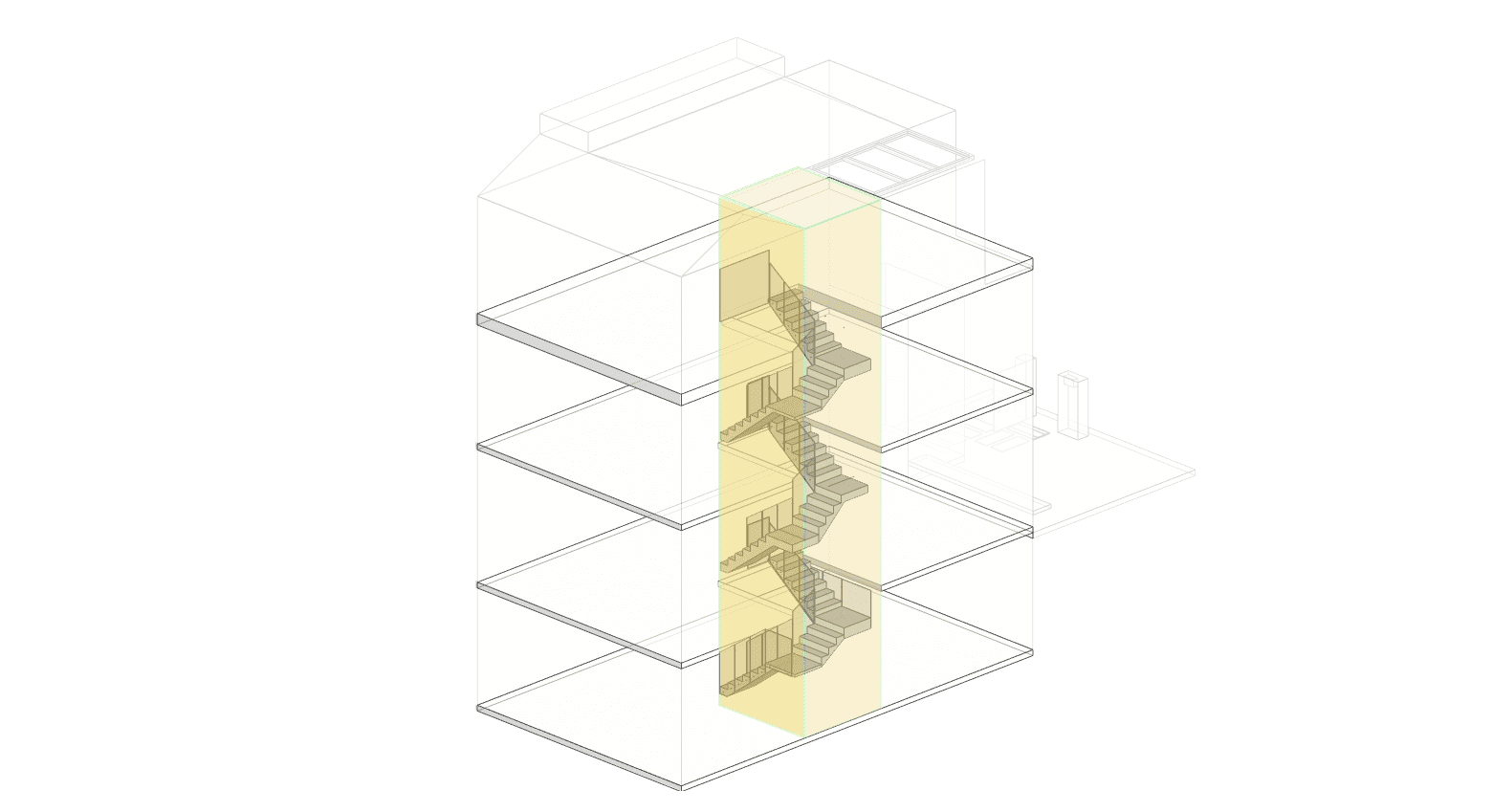 Second Floor Plan
Private space with a luxurious bathroom, cloakroom, and a beautifully crafted viewing terrace.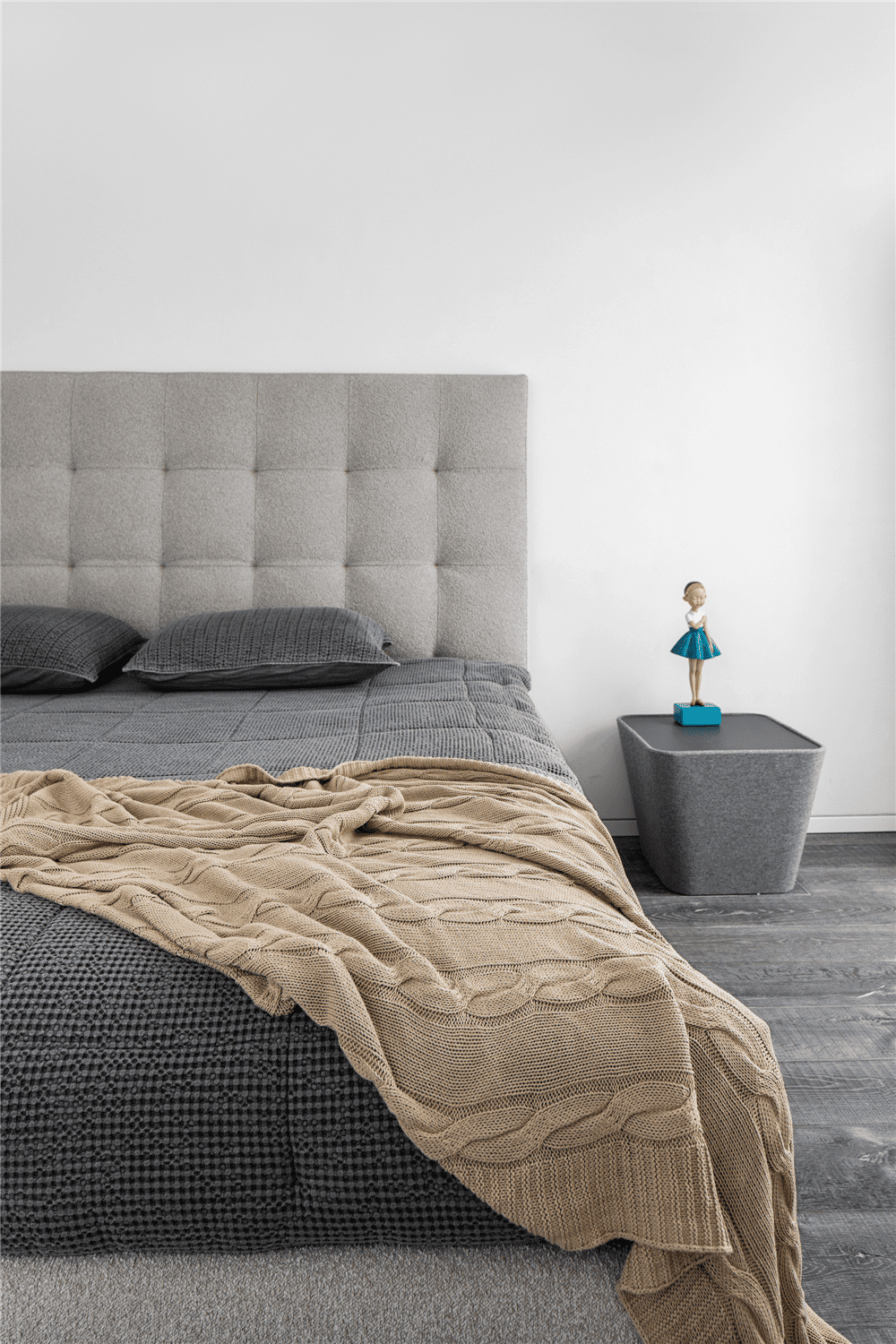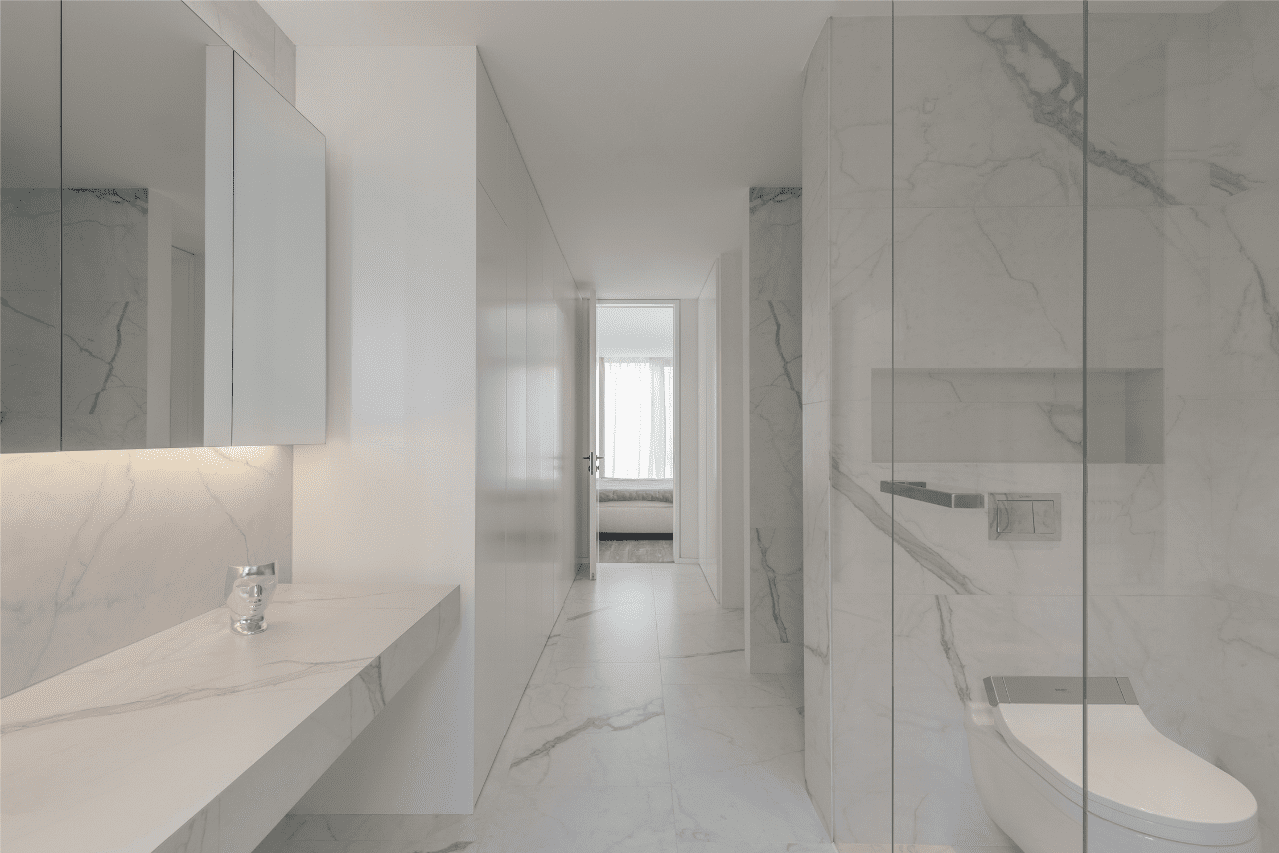 Completely transparent cabinet doors are designed for display.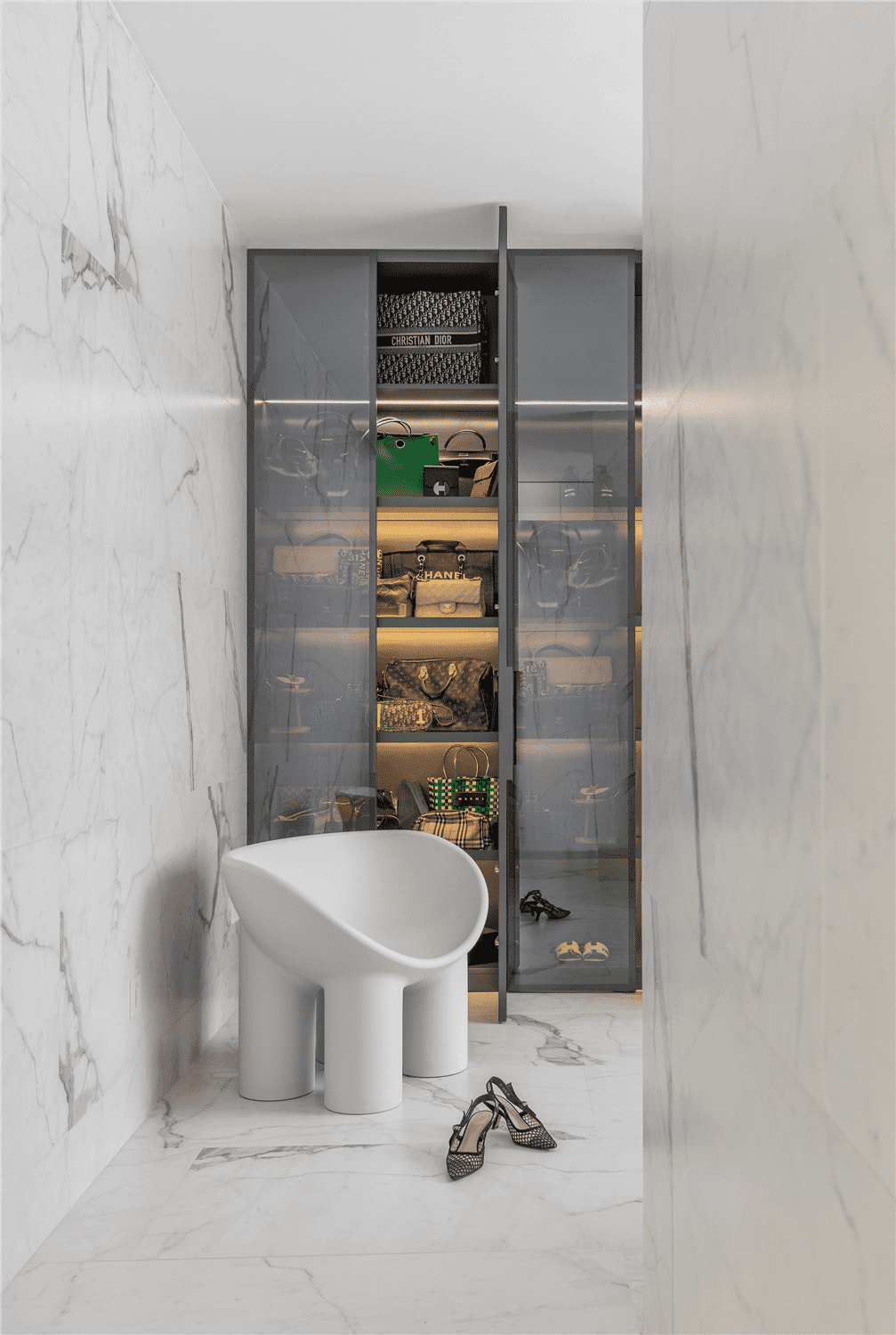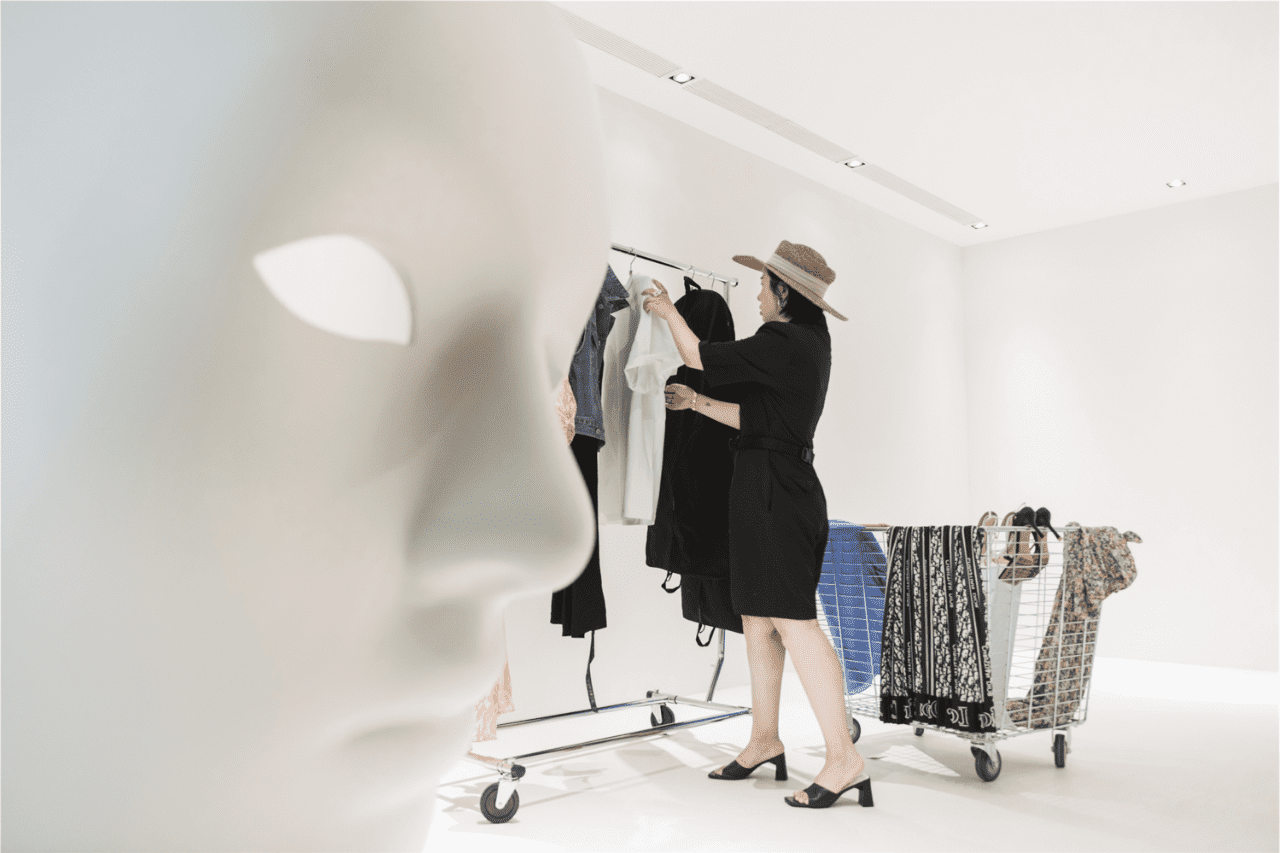 Three-floor Plan
The floor slab from the negative level runs from the bottom up through the fourth floor to the roof, recalling the typical patios found in southern Chinese homes.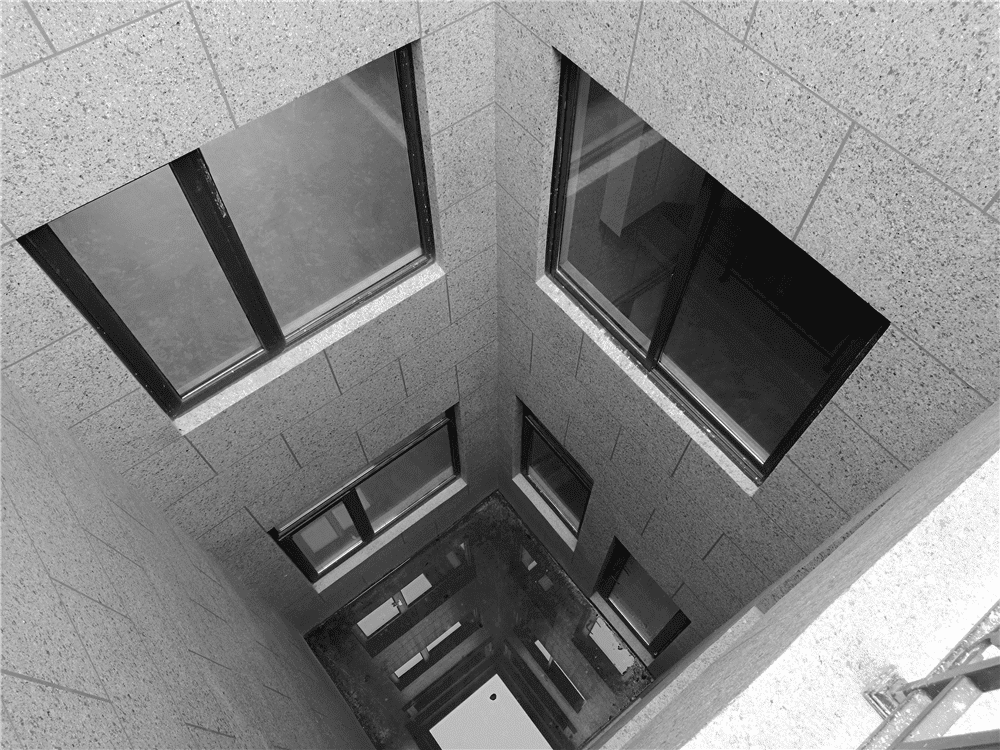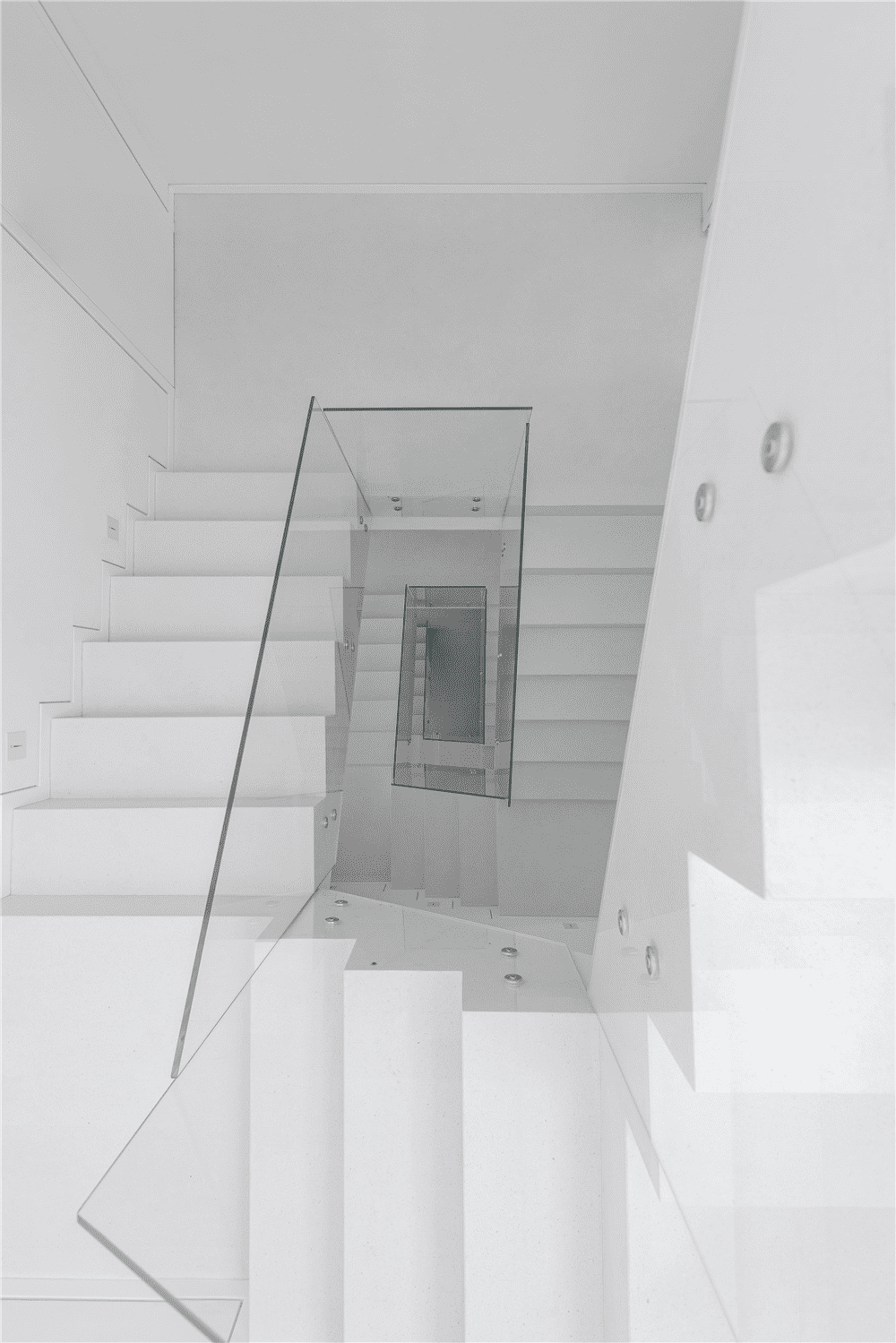 The openings are enclosed by transparent and translucent glass, creating a well-shaped figurative interface that is deep and illusory, softened by the refraction of sunlight into the center of the interior.
The two sets of coordinate systems, horizontal and vertical, are interwoven to form a spatial grid that intersects and interconnects, linking the different spaces of a house into a series, providing multiple possibilities for interpretation and experience.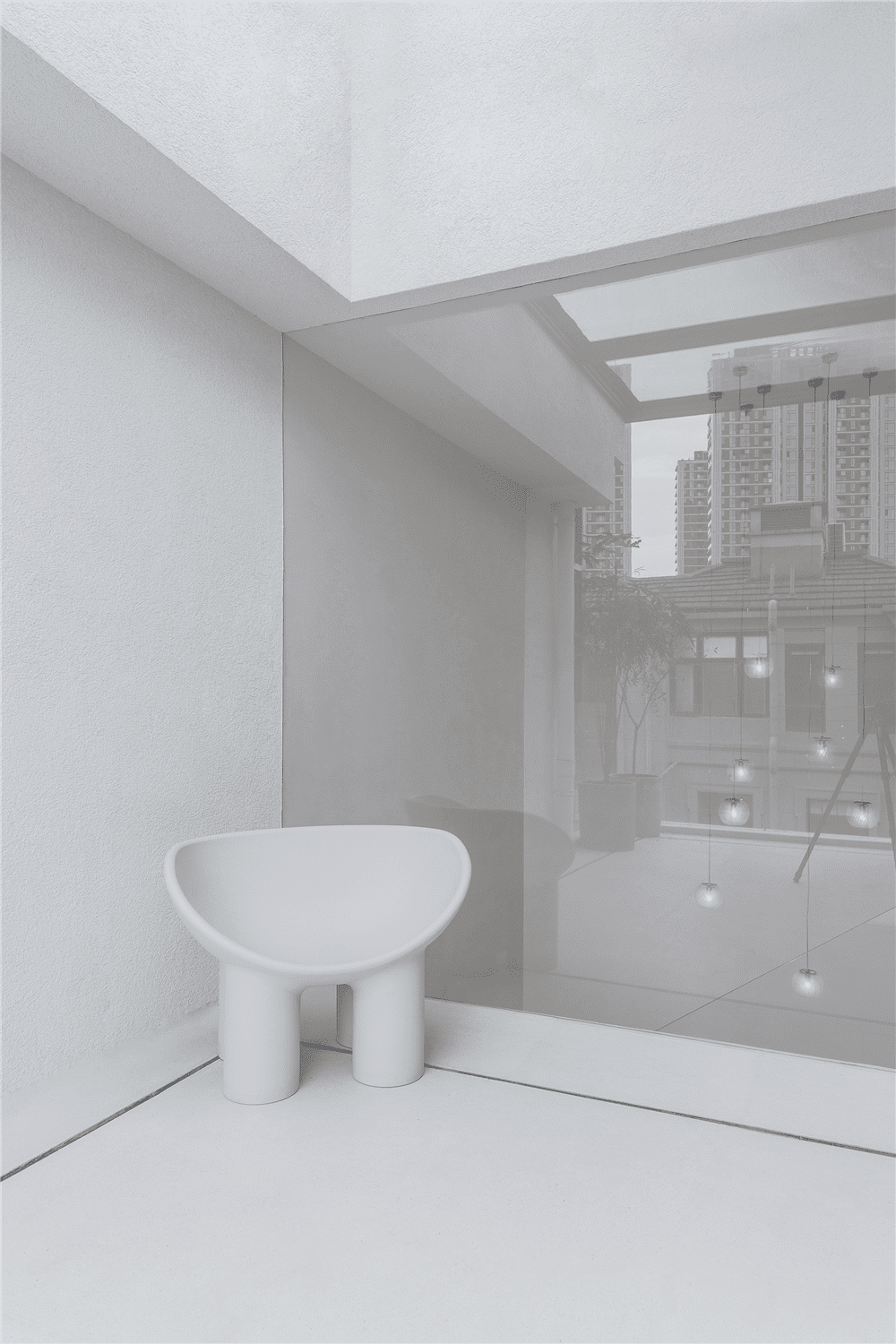 The originally dark interior areas are thus exposed to natural light and respiration, creating a centripetal nature within the house.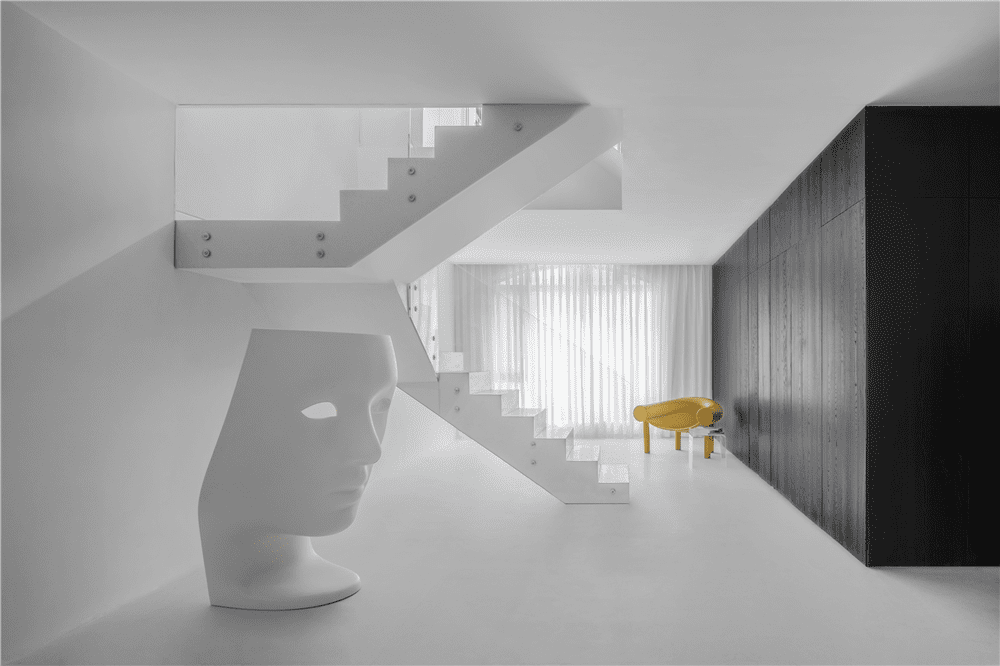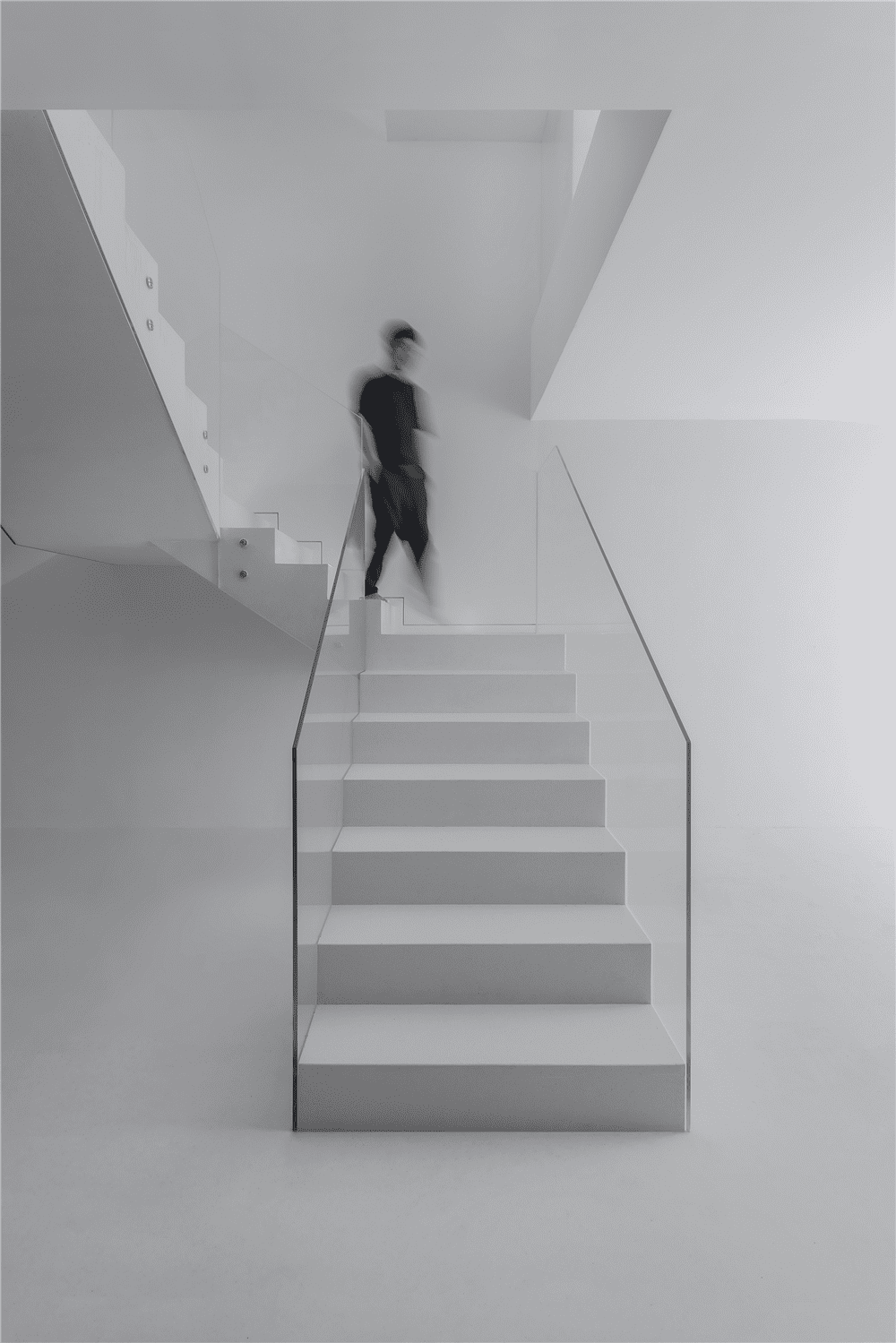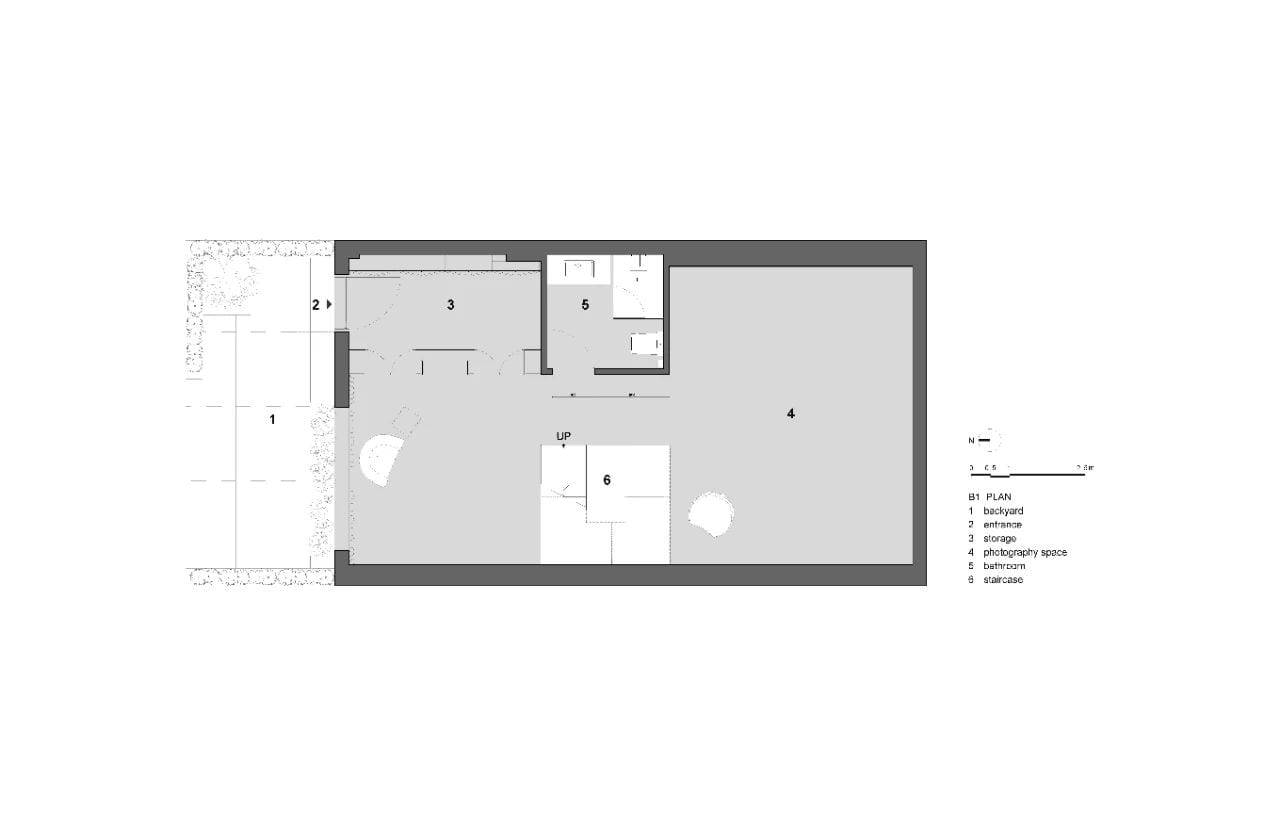 Four-storey Floor Plan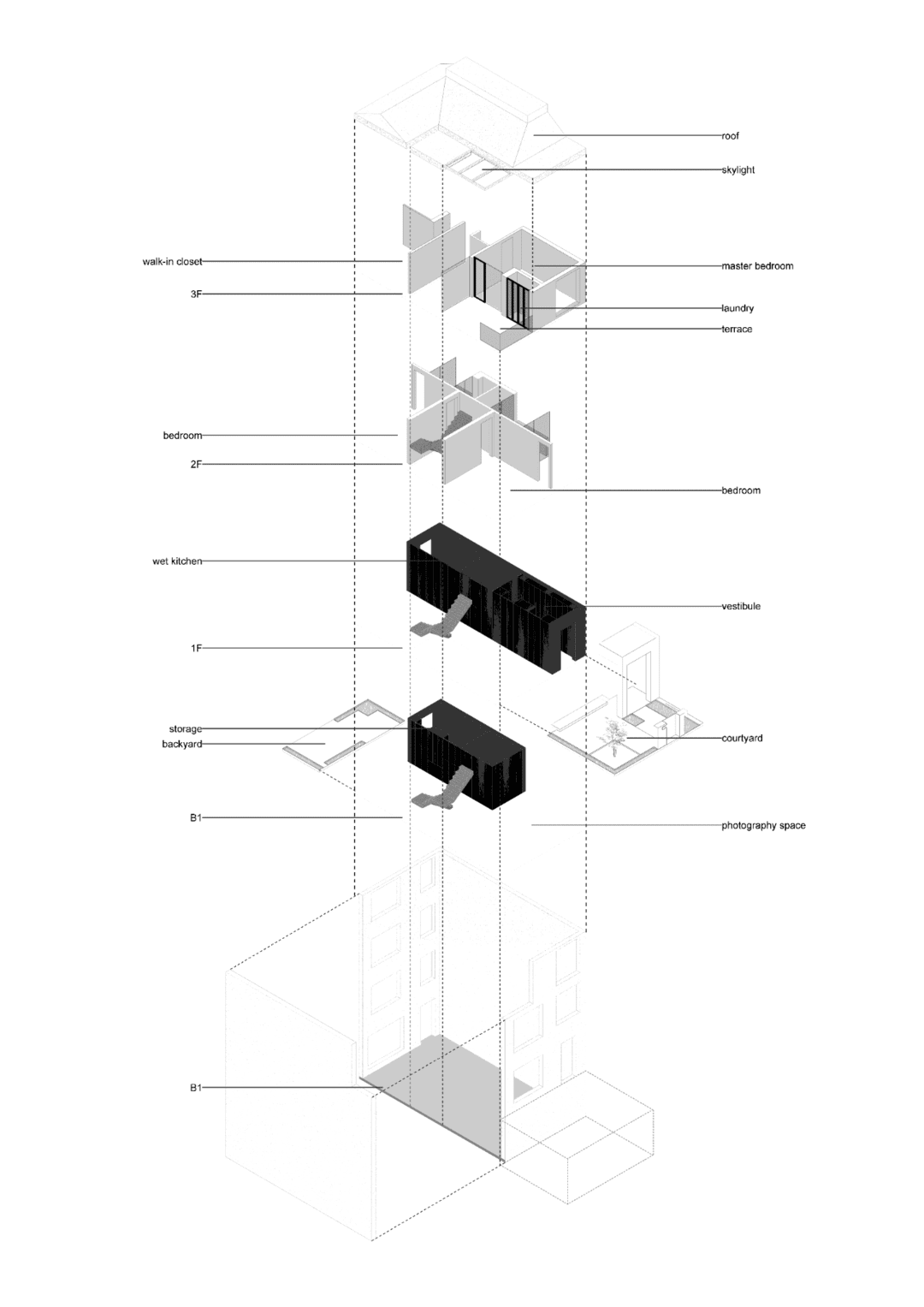 Diagram