Esperluette Design    Interior Design Alliance
As time goes by, young people nowadays have more expectations of what a "home" should be. No matter how big the space is, with the passion for life, we hope that home is not only a place to live, but also a place to stimulate enthusiasm and vitality.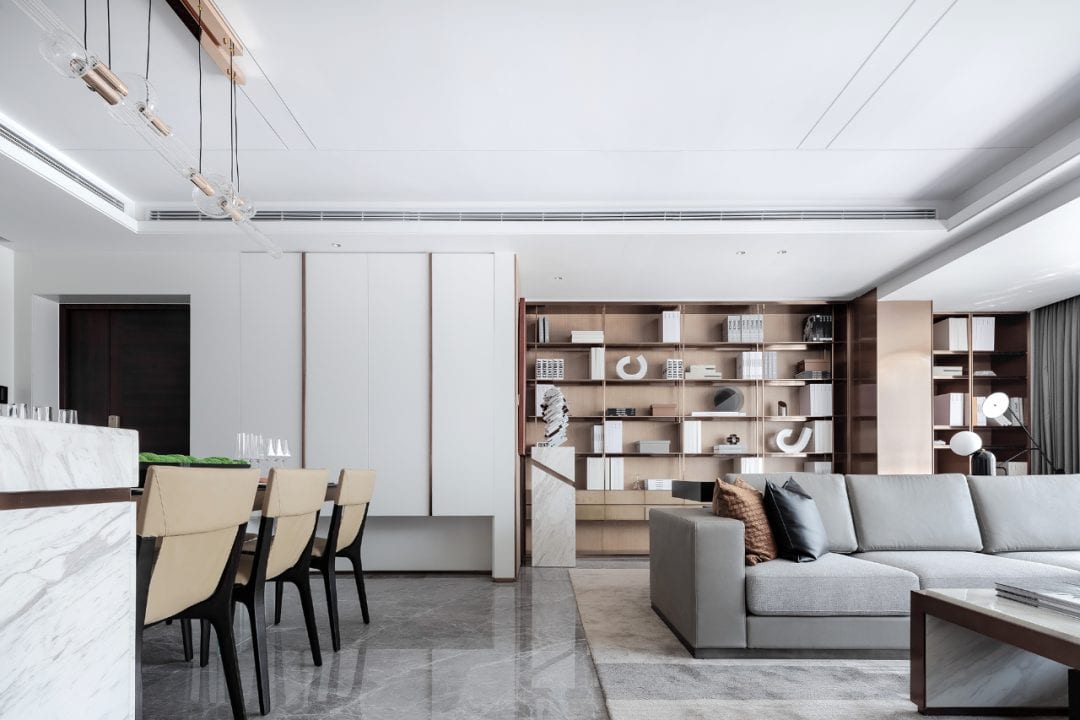 This modern city house, which integrates living, working and leisure, is a home and a daily life, free from blandness and igniting passion.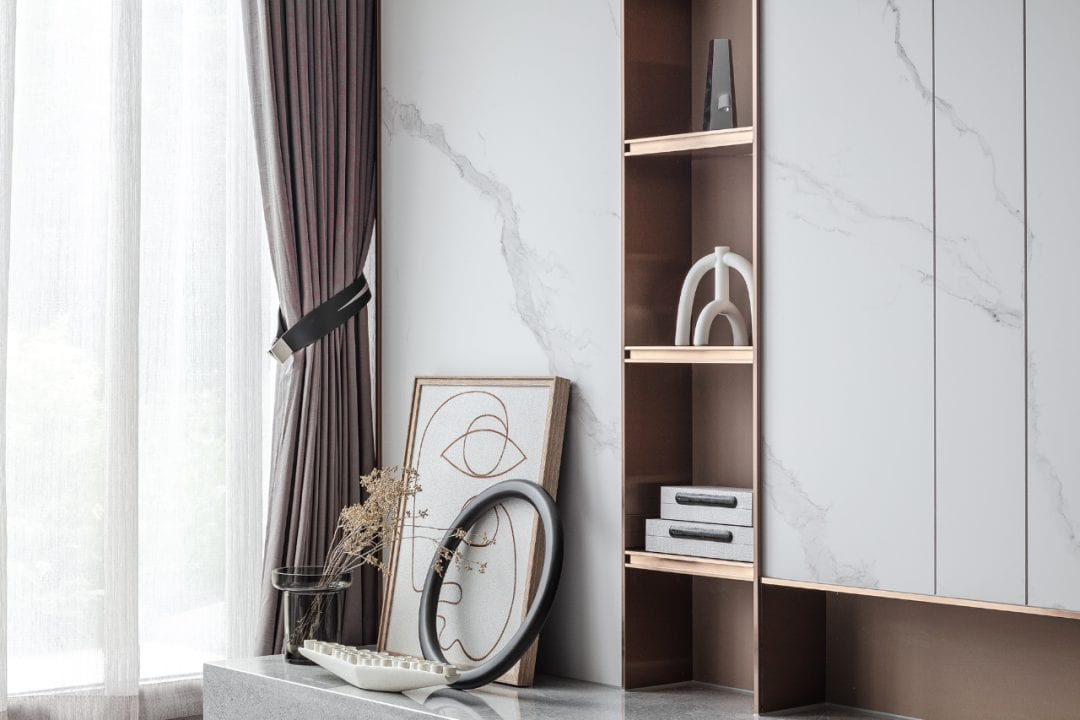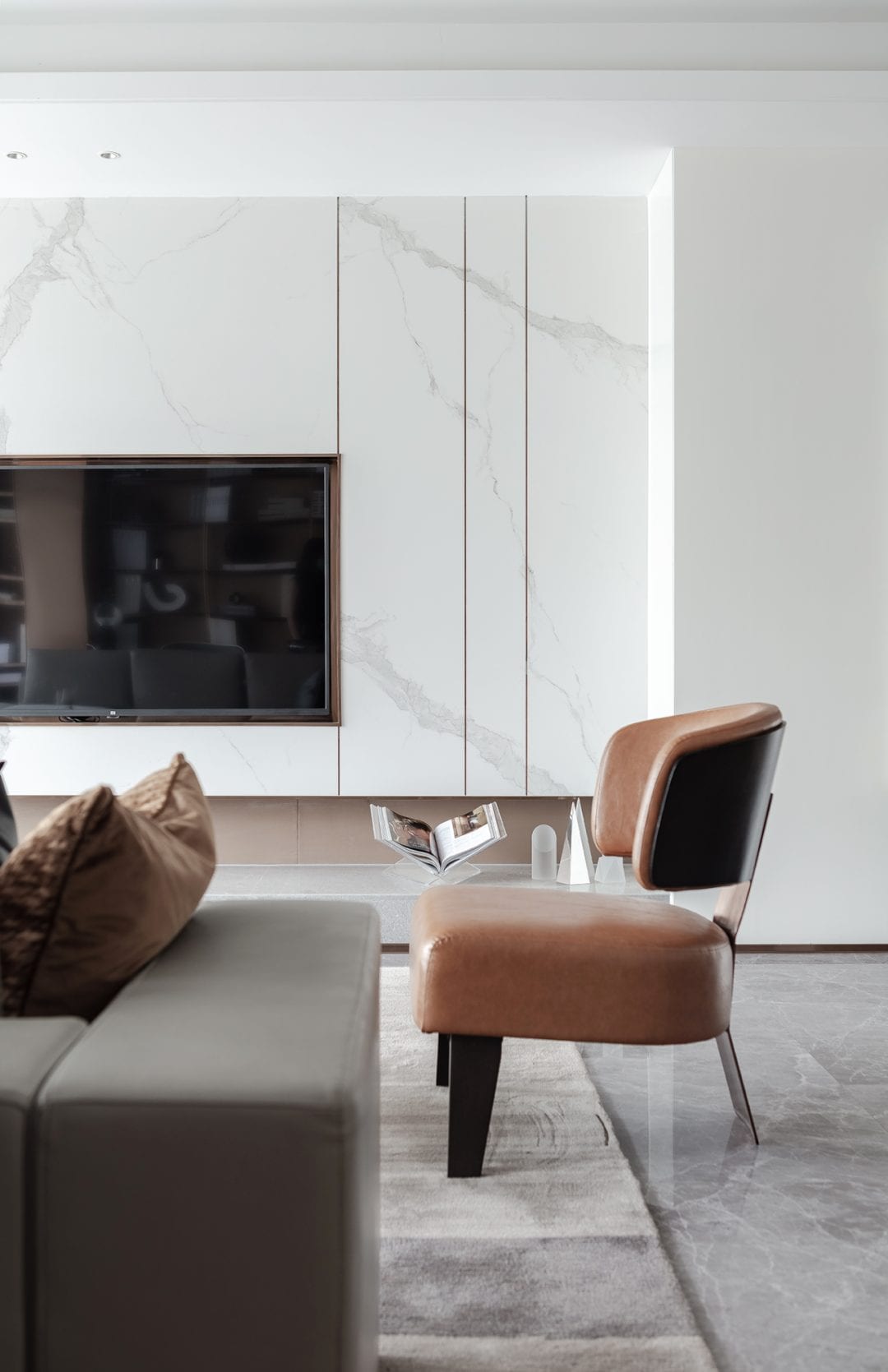 The marble wall decoration represents the simple quality of life attitude, without too much embellishment, the quality of simplicity and modern art sense emerged, local decorative metal decoration, ignite the passion of space, so that it presents an elegant style and fresh creative style.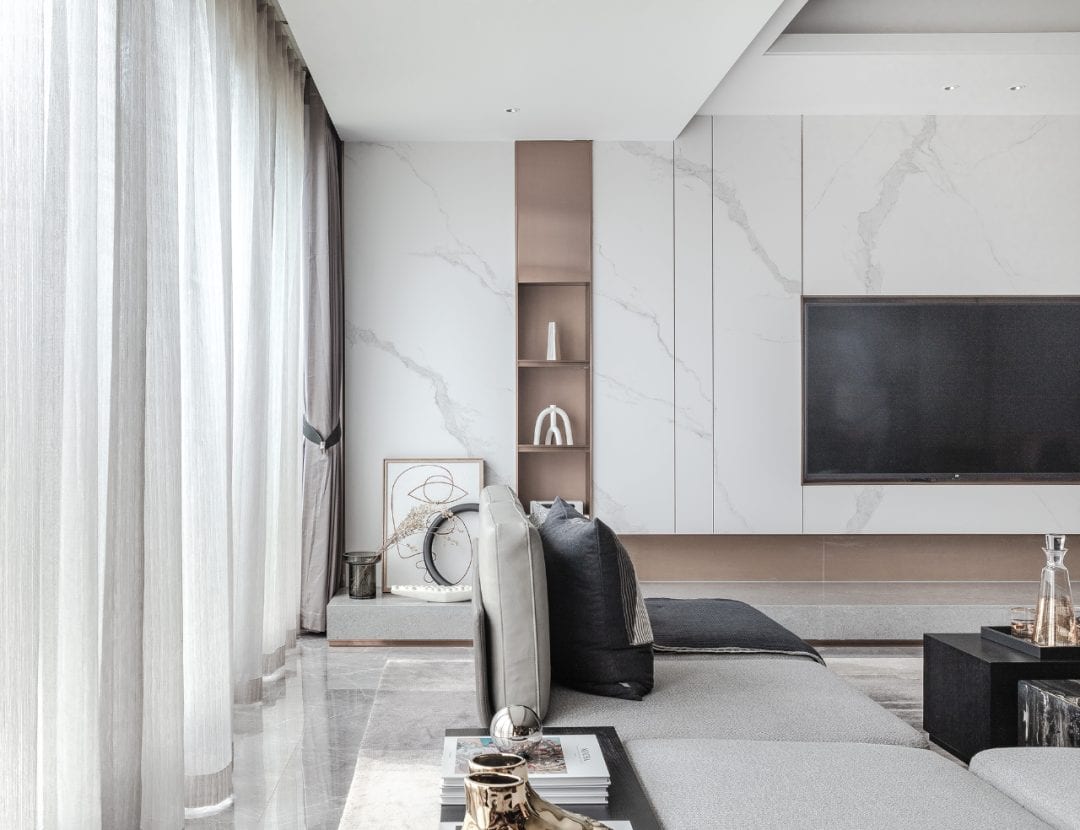 Focusing on color balance and artistic narrative, a design game is being revolutionized.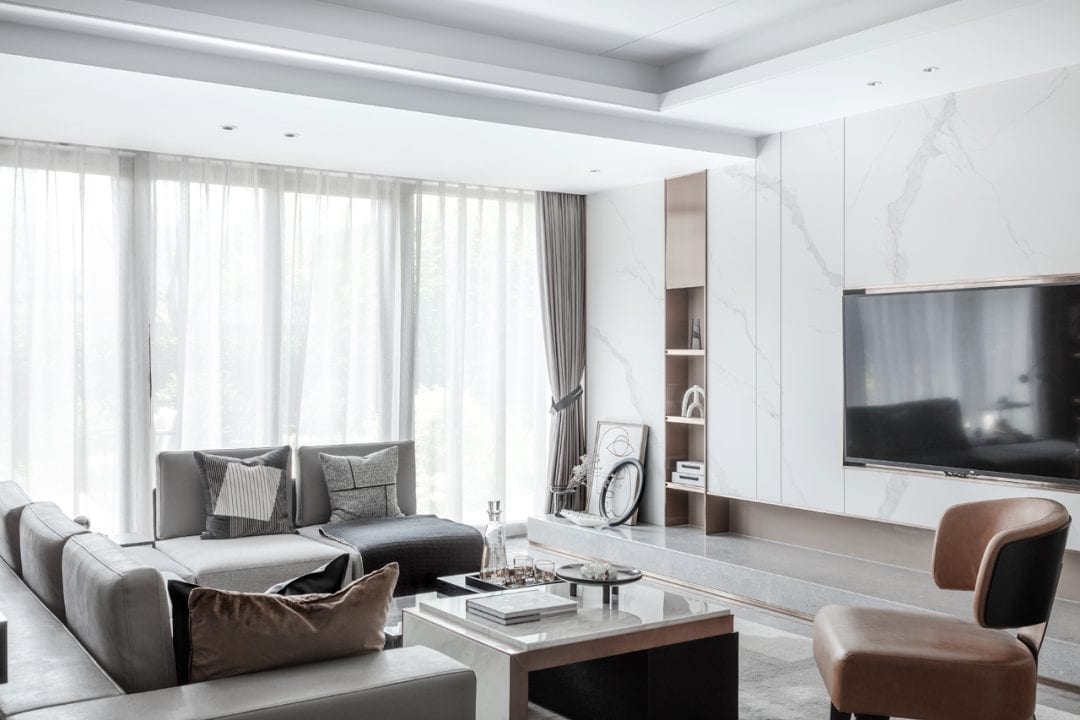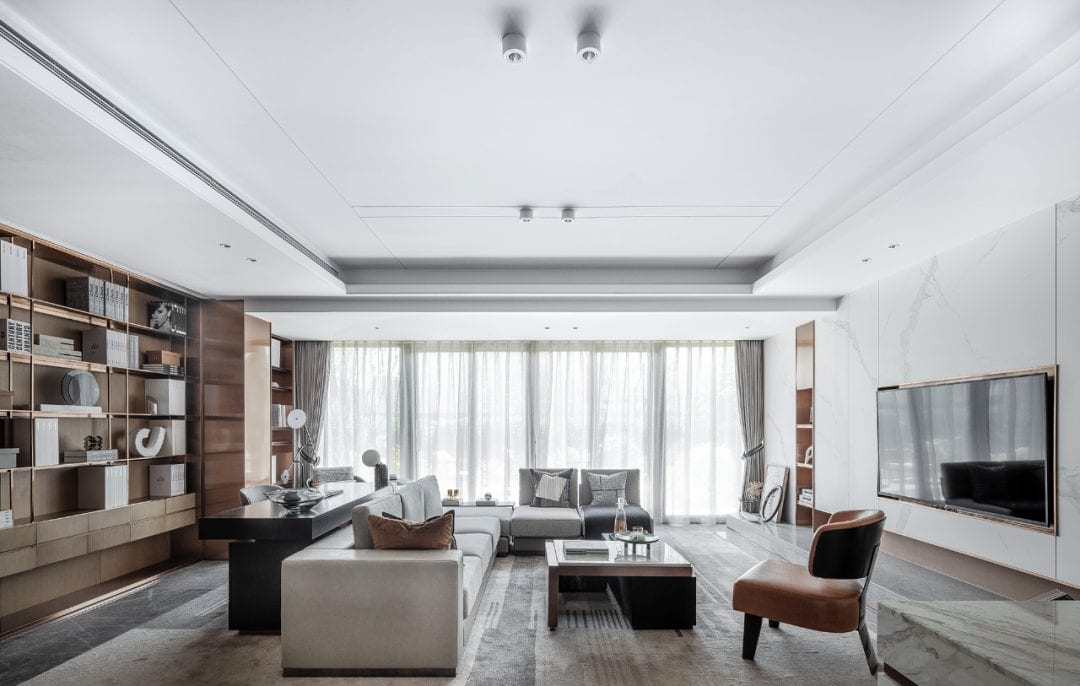 The interior furniture and accessories are mostly simple geometric forms, classic and capable lines first outline the general style of the space, orange and red with black and white color block combination appropriate filling, with linen cotton fabric, marble furniture to add layering, different materials and texture overlap, creating a modern temperament and artistic atmosphere.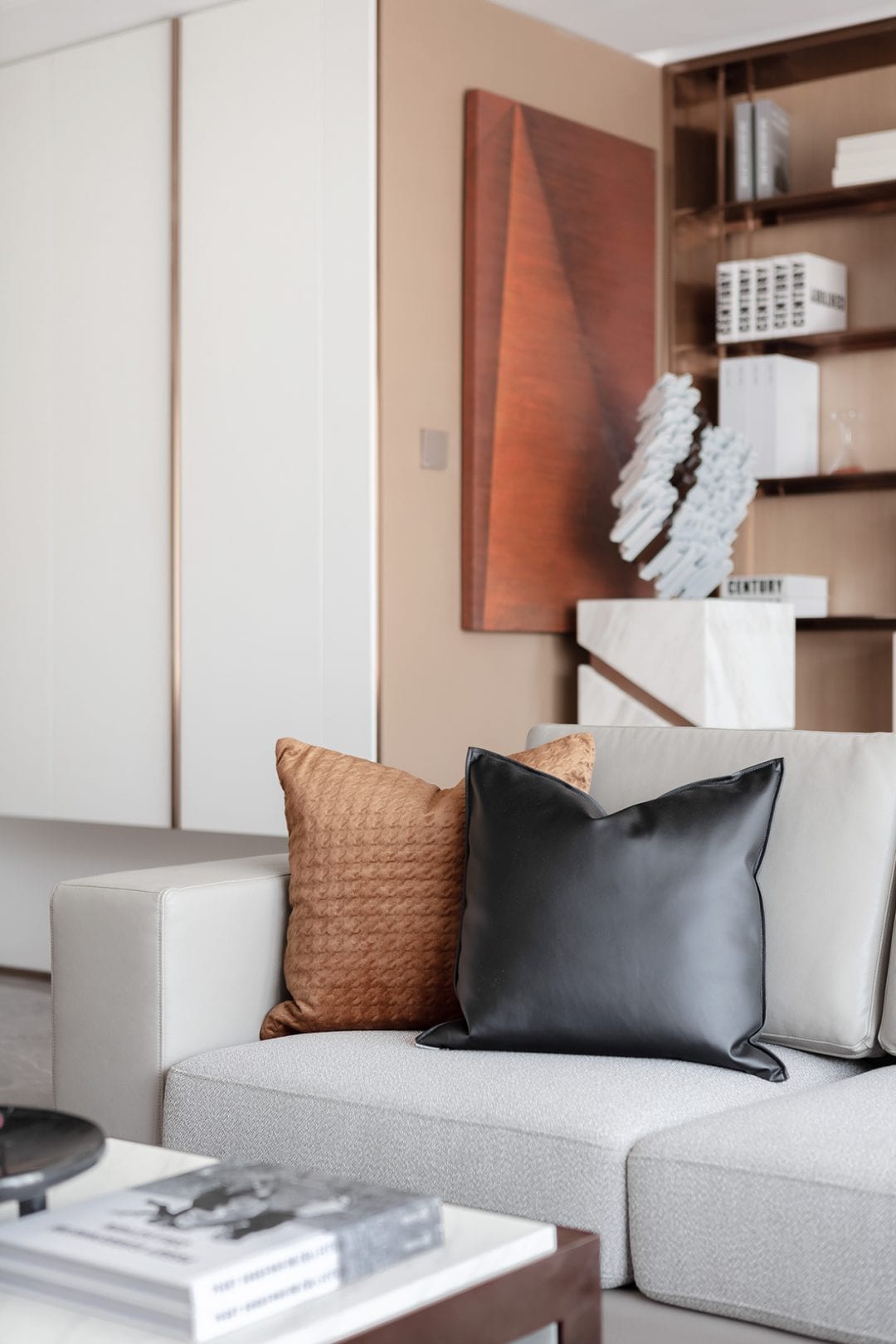 A comfortable and free environment is the basis for inspiration.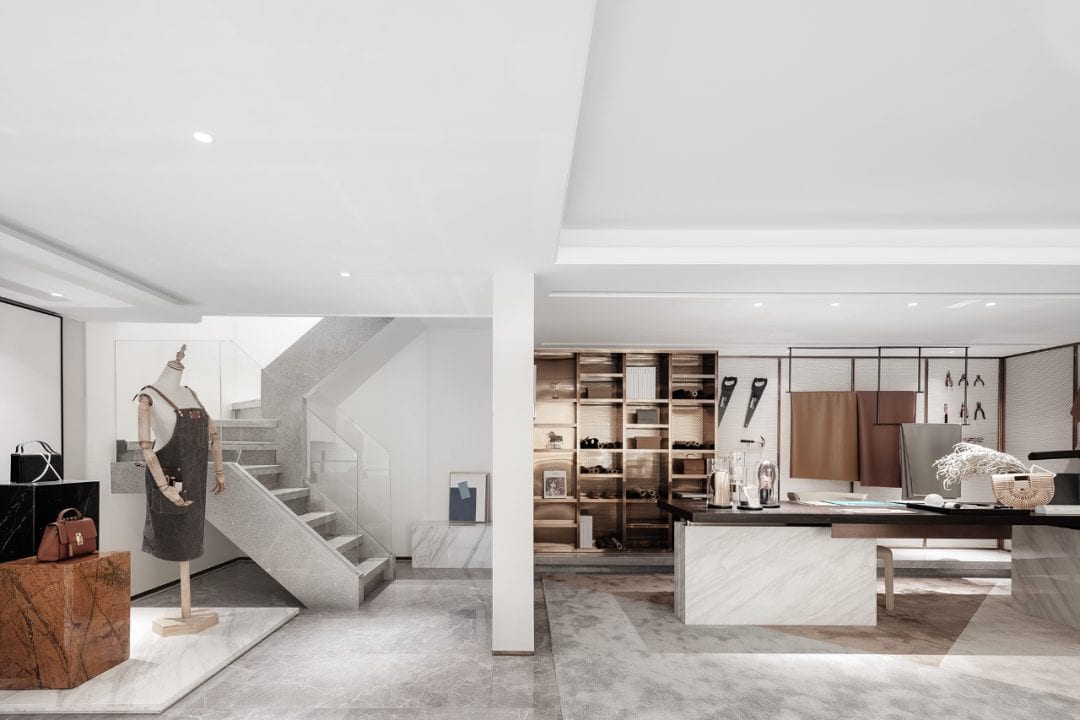 In the current of the times, more promising young people choose to blur the boundaries between home and office, they love to create and need to be alone. This place for meeting, creating and working in one place meets these needs.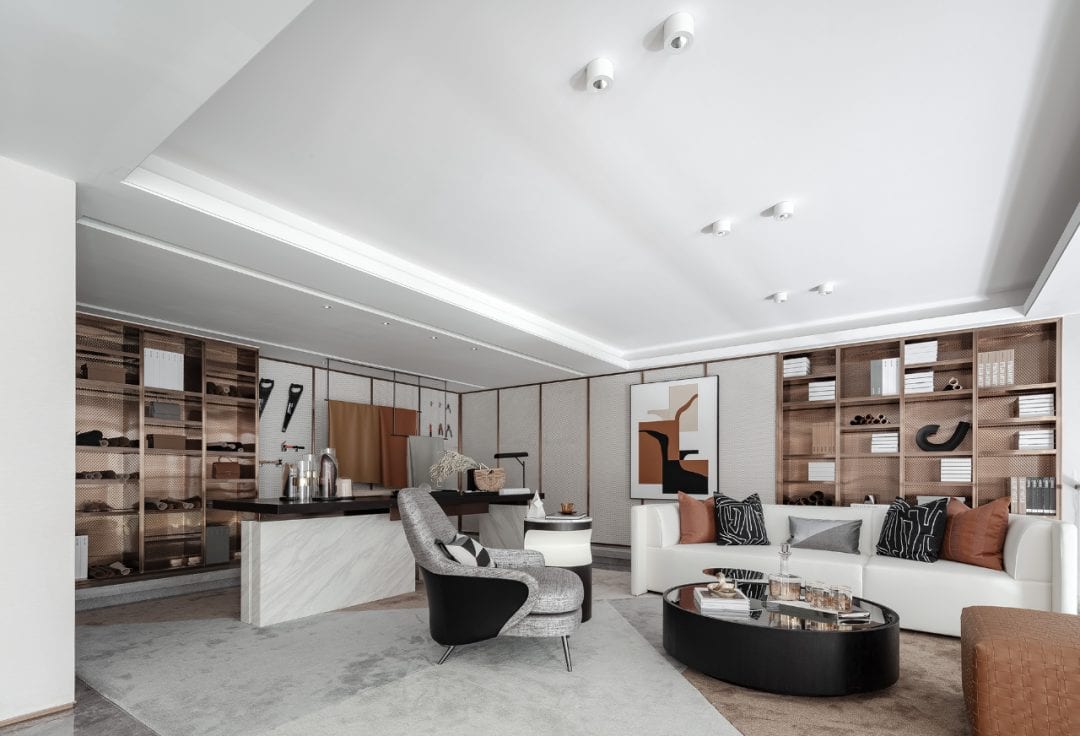 The collision of reddish-orange and black-and-white continues to extend in the space, and the harmonious color scheme creates a soft and tranquil atmosphere; the rectangular shape of the furniture and the changes in shades of color block guide the orderly and energetic rhythm, expressing the rigorous and natural side of the space, and adding points to the creation or negotiation.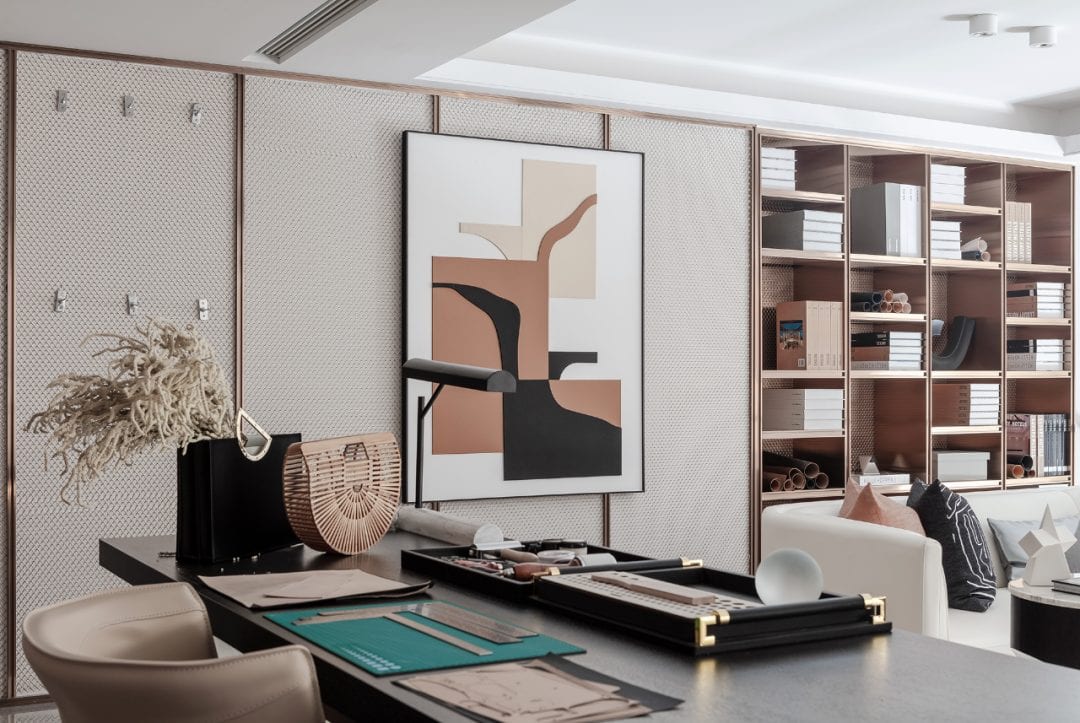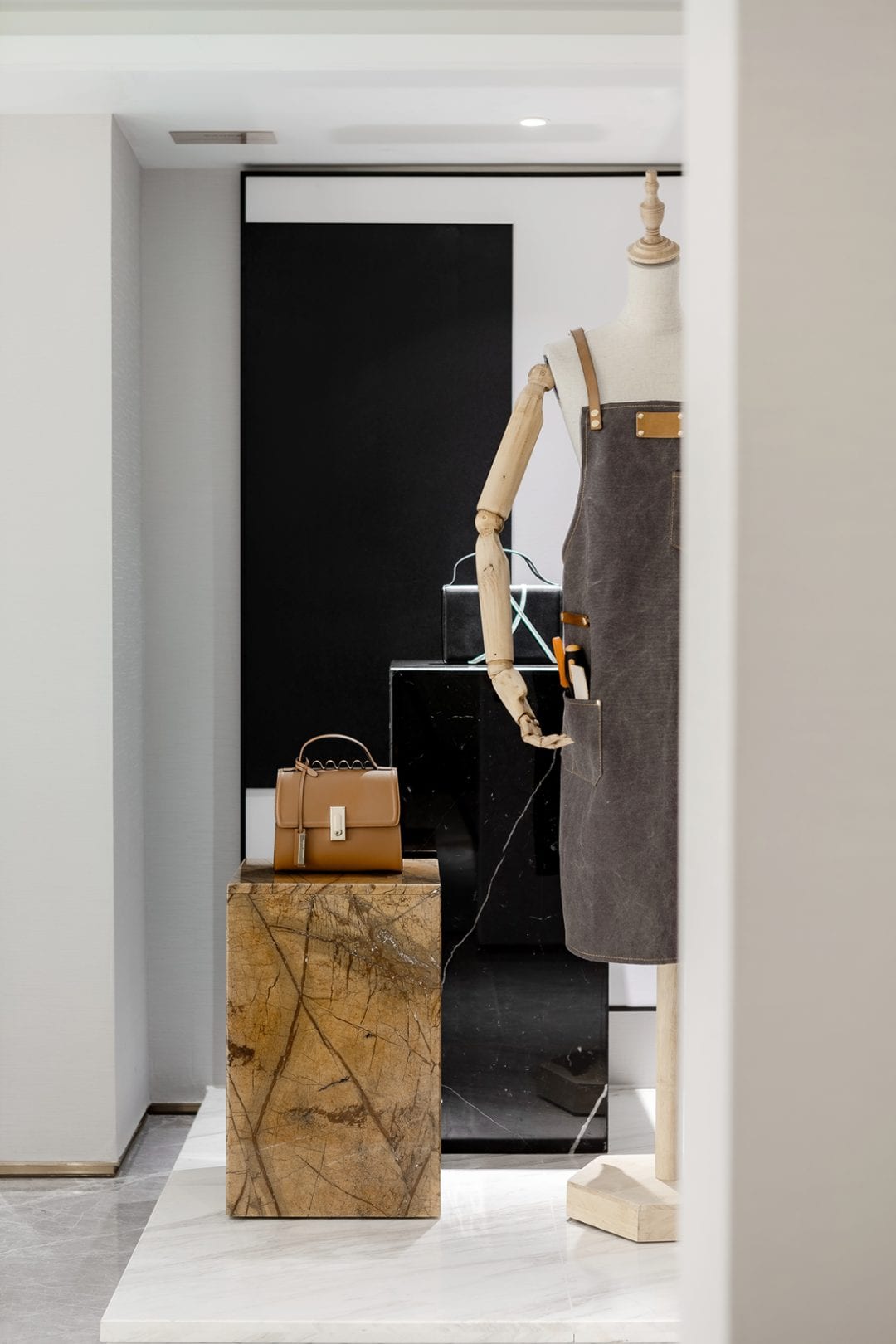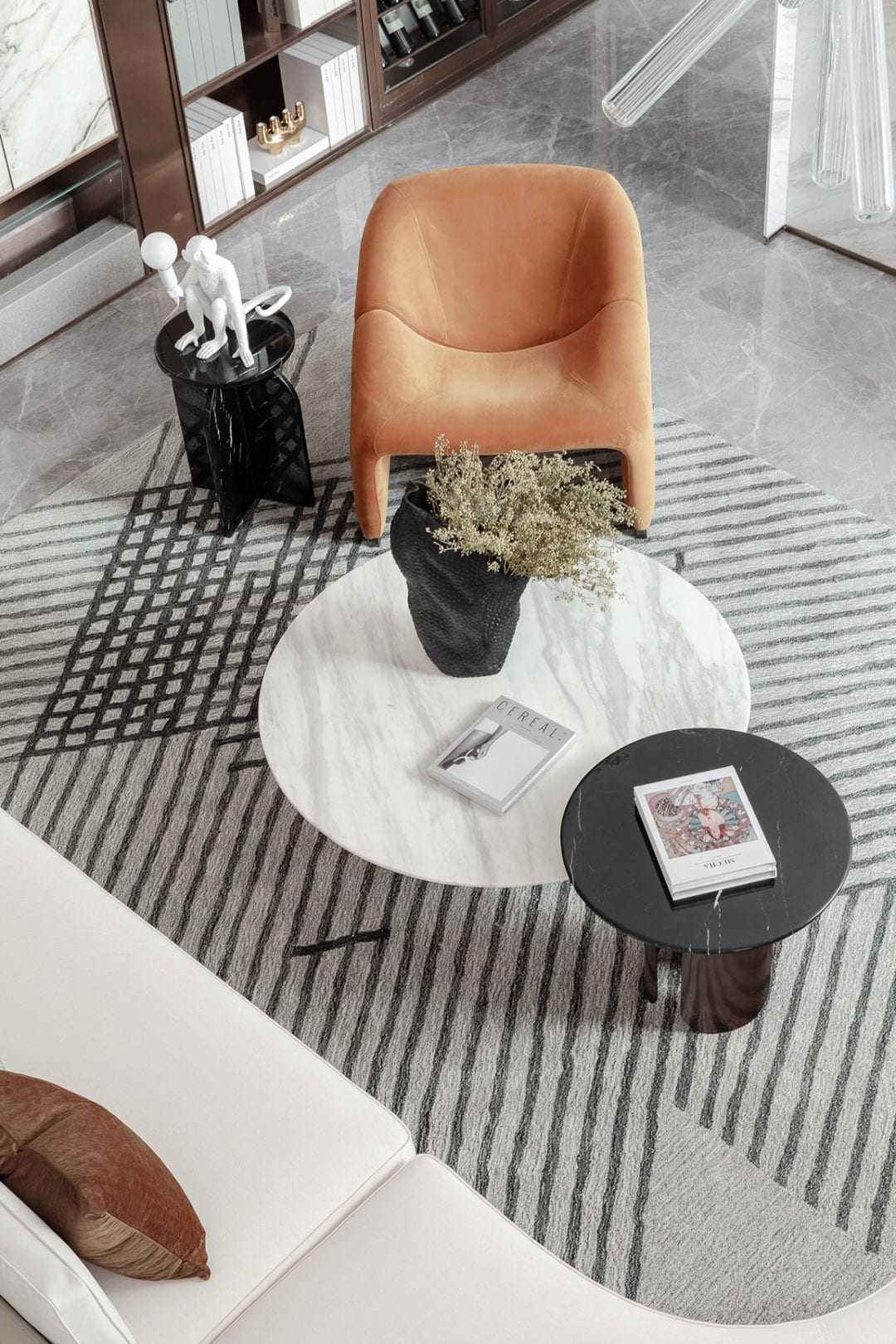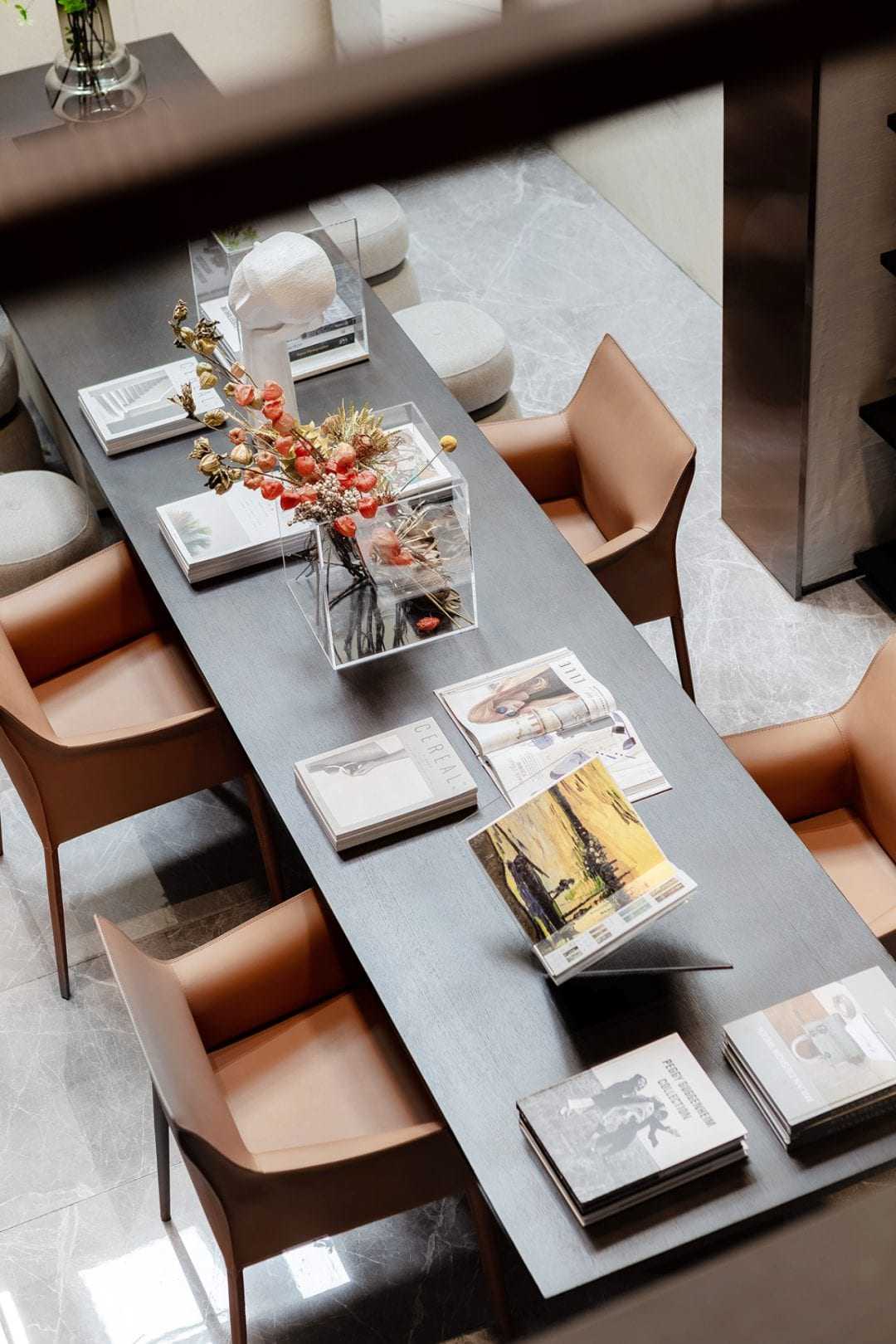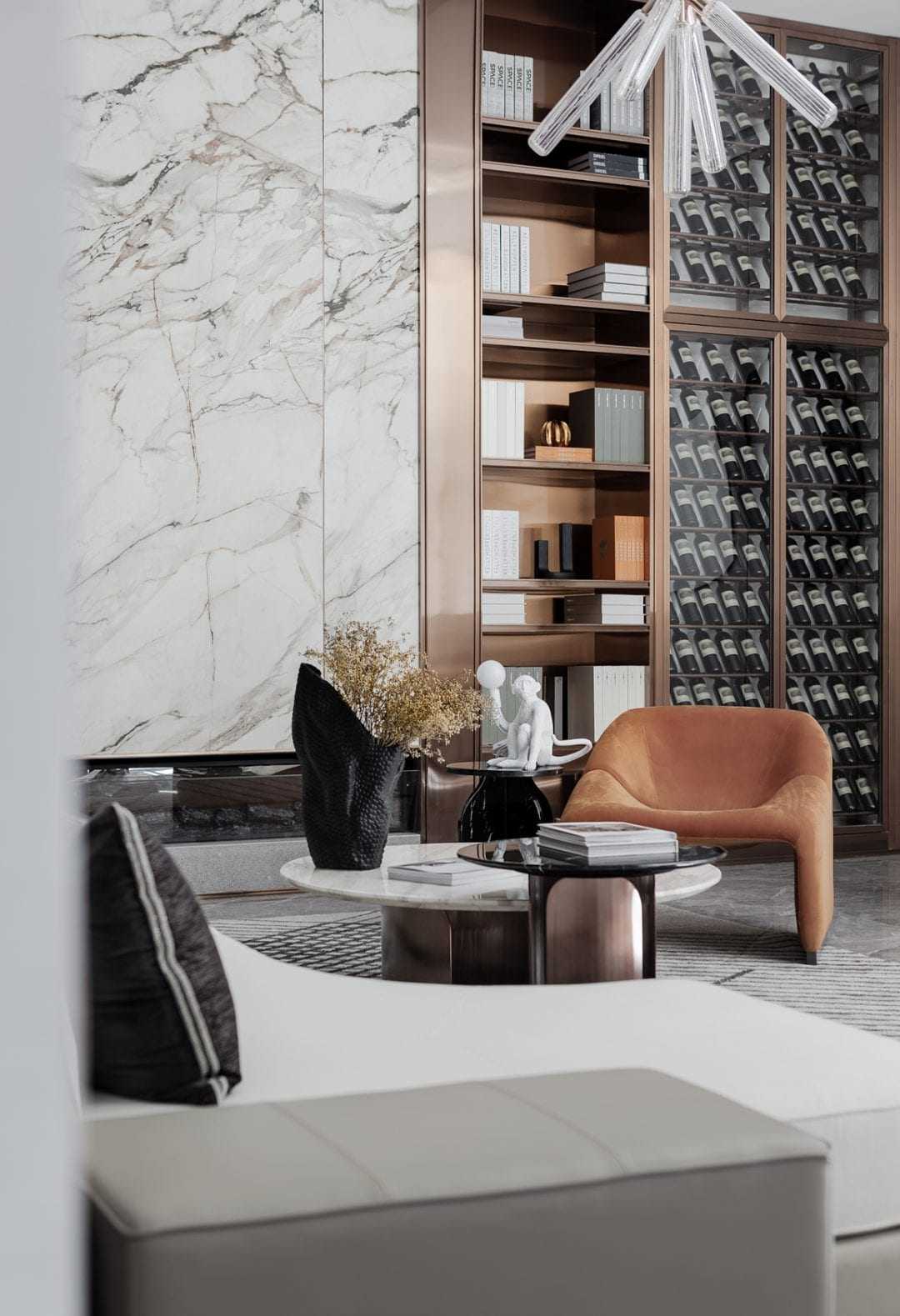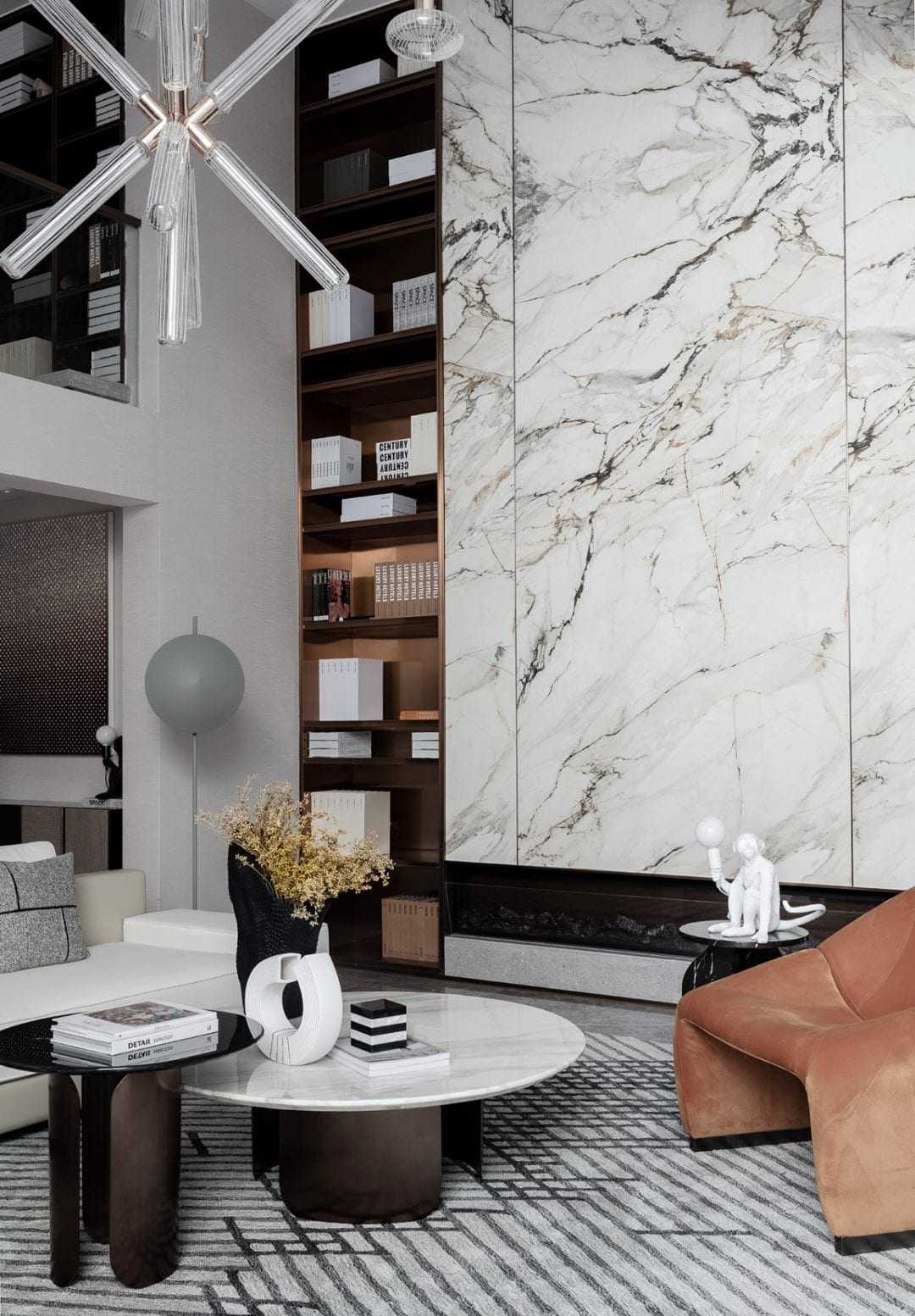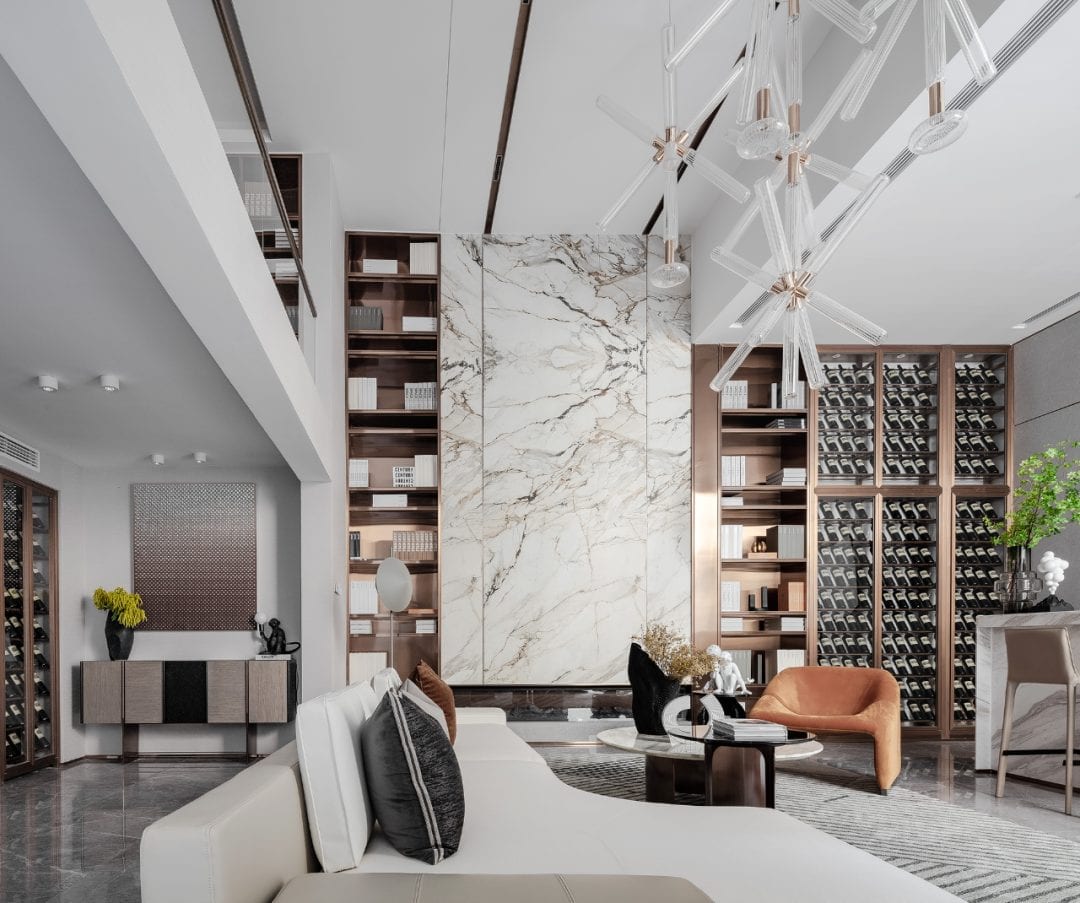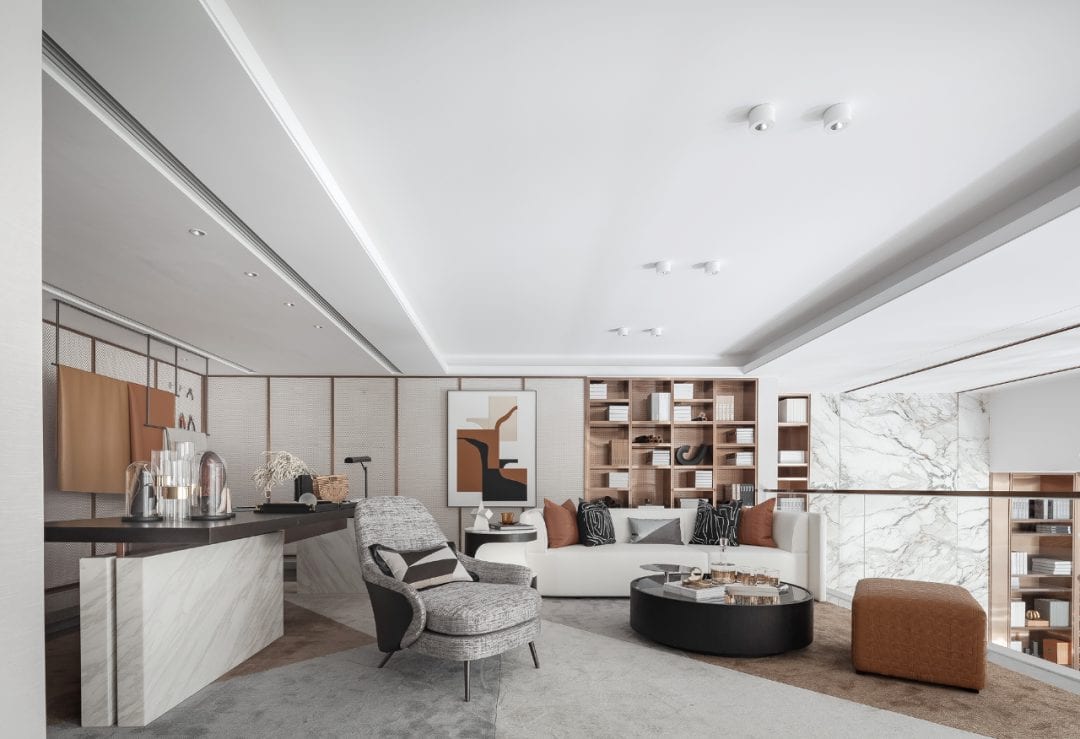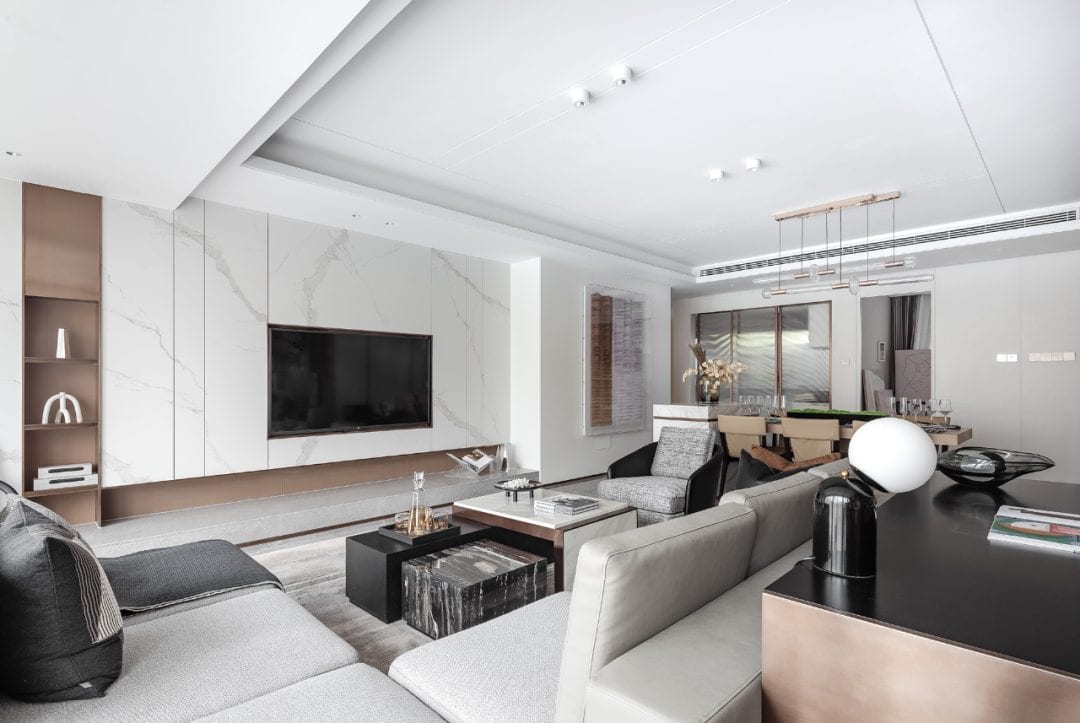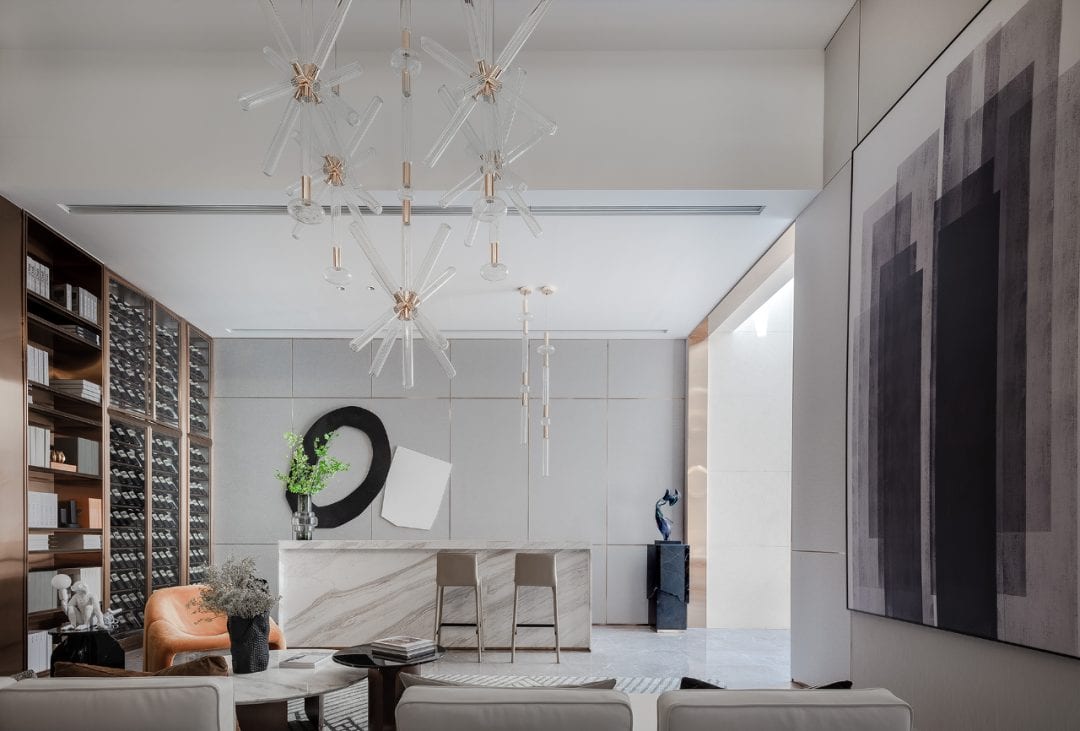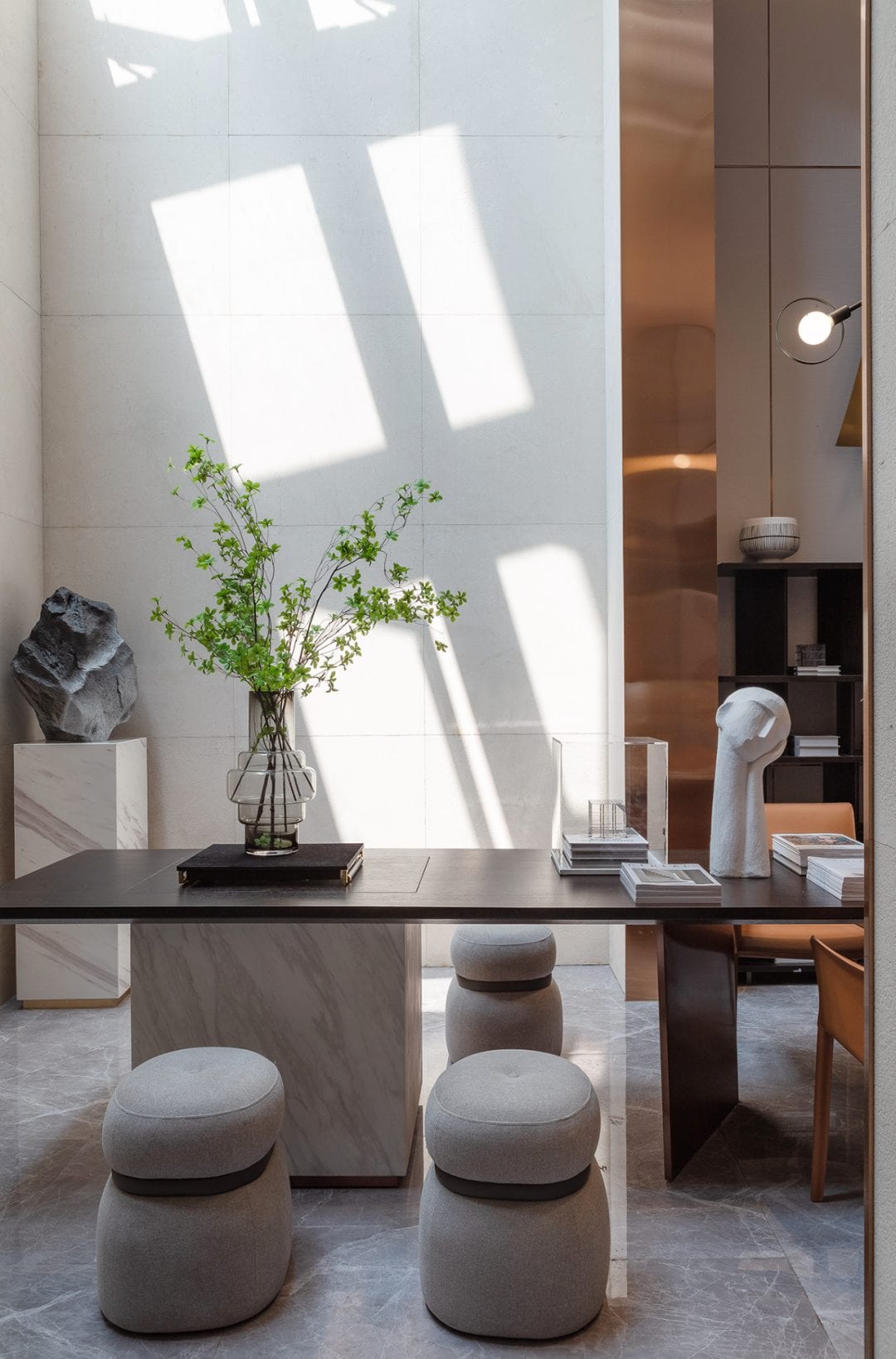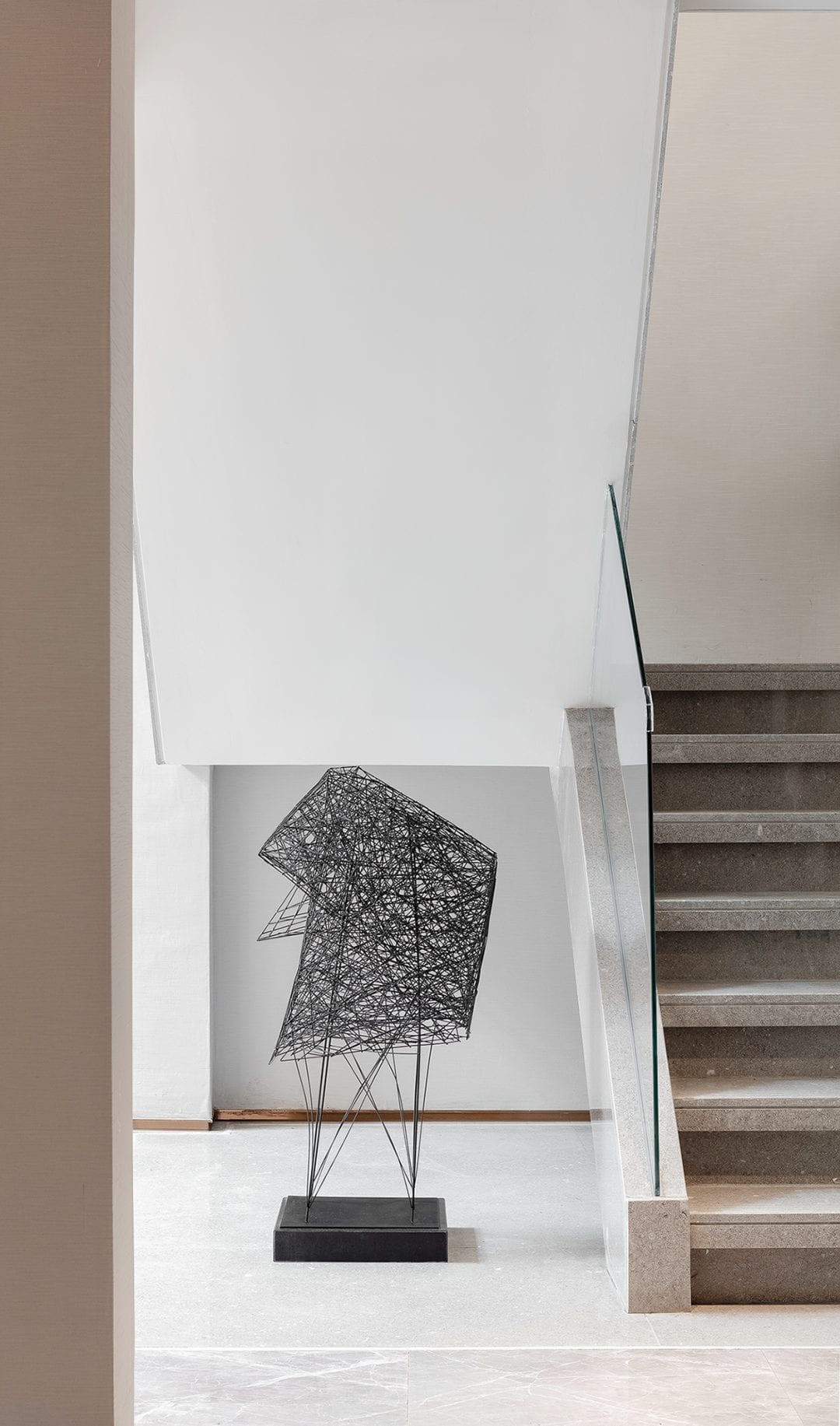 After reducing the color saturation, the bedroom is more understated and elegant, but without losing the overall integrity of the lines and color blocks continue to enrich the space, so that the whole design is in order.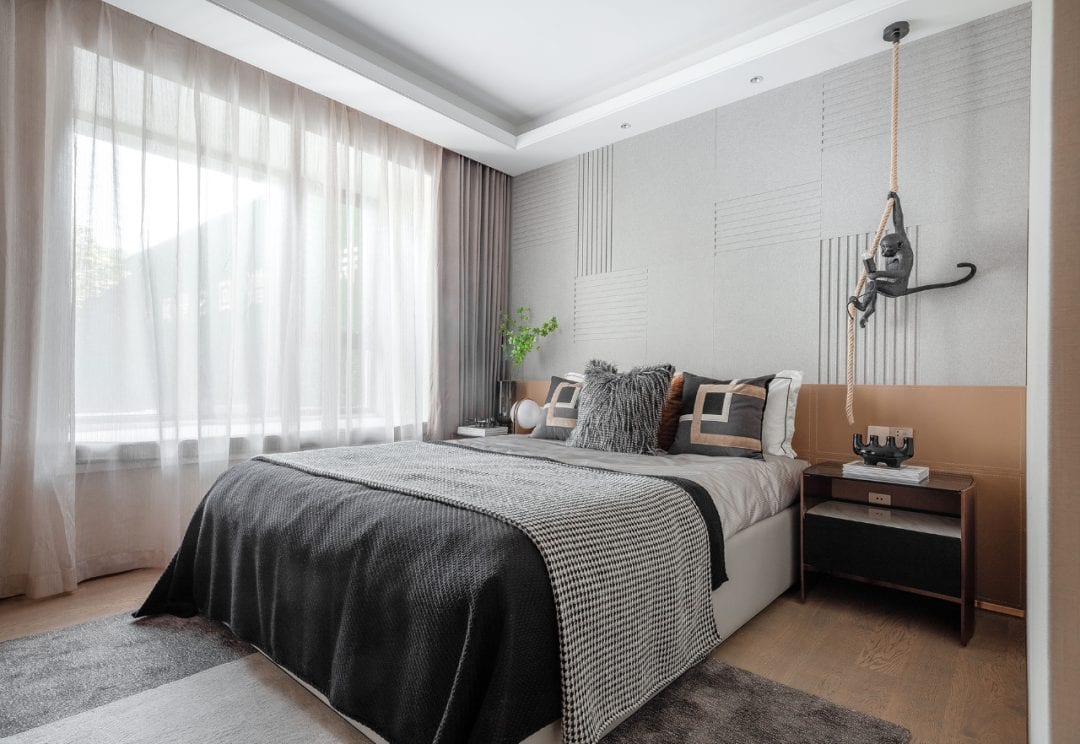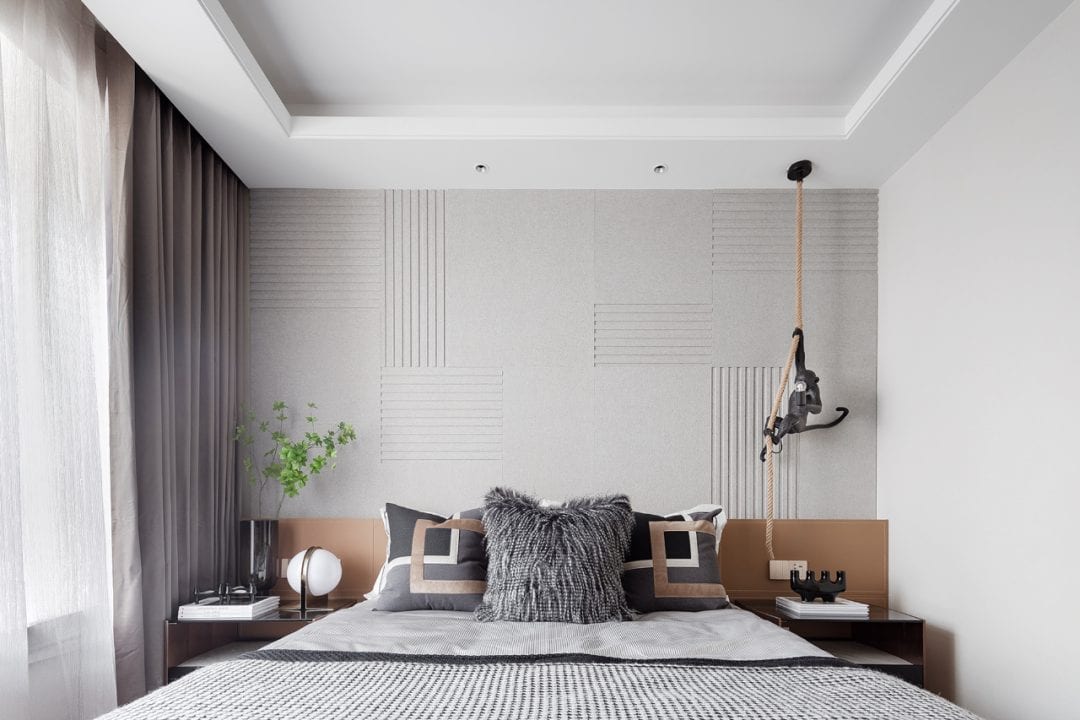 Good furniture design not only satisfies the visual experience, but also reflects the joy of living. The embellishment of a small amount of green plants and vivid animal images, a moment to activate the vitality of the interior vitality, sitting or lying quietly, find a peaceful state, quietly enjoy the beauty of the human world.