Original Eos   Interior Design Alliance
Log Minimalist
Drozdov & Partners received a very special project this time, the Carat apartment was designed by them seventeen years ago, the owner has handed over a new design to Drozdov & Partners this time, facing this seventeen years old design, the designers are exploring new feasible solutions.
▲ The first floor plan of the building
▲Two floor plans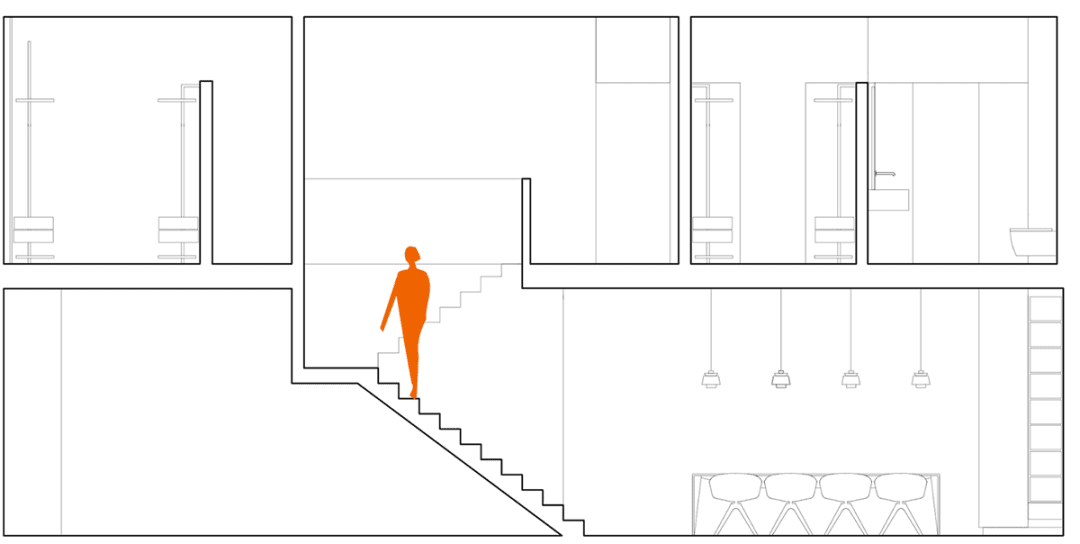 ▲Types
The design wanted to break new ground by first creating private rooms for family members, but also by introducing maximum light into the home, so the layout was simple.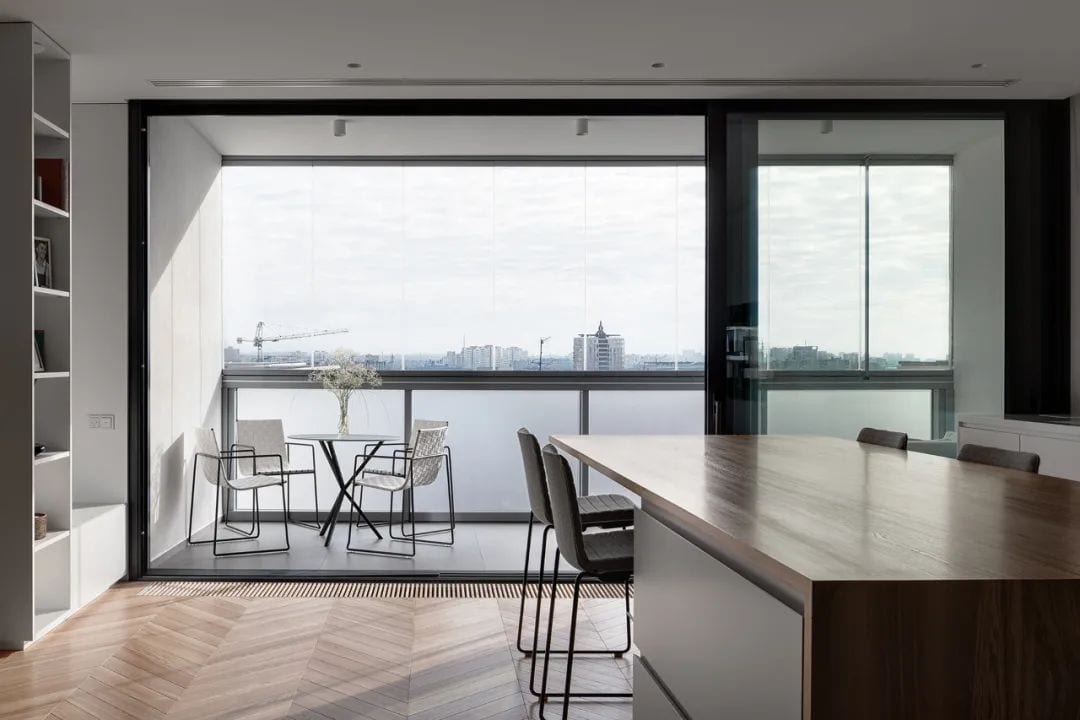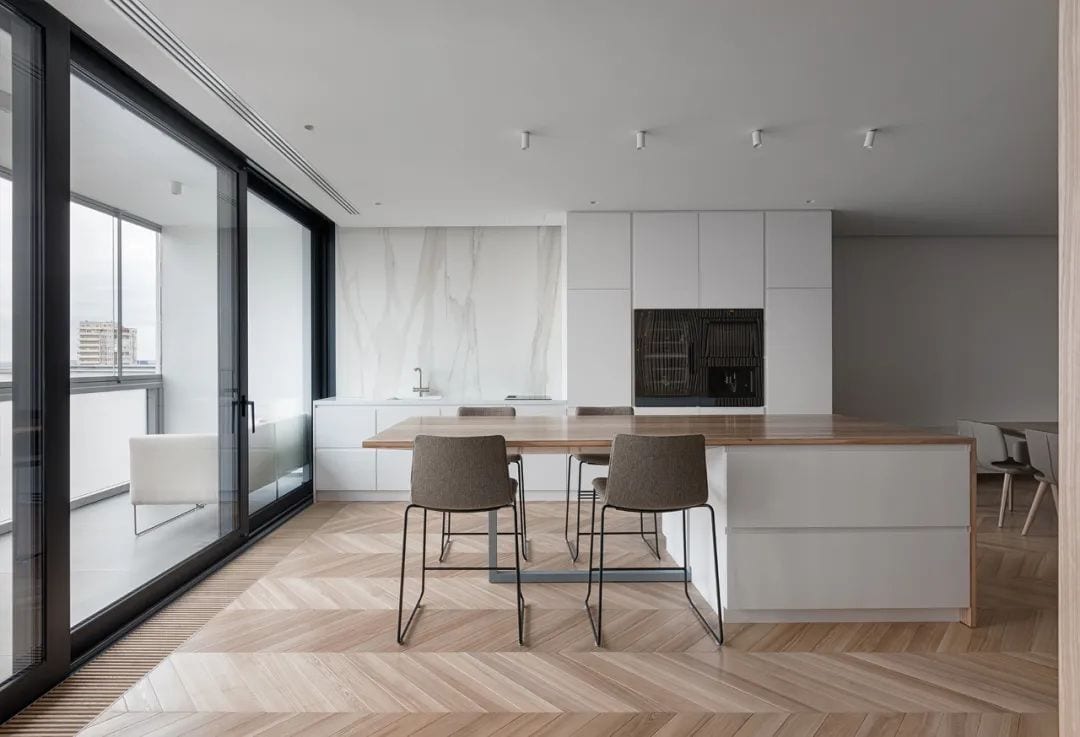 Each floor has dual north and south facing balconies, where breakfast is served in front of the south sun terrace, offering a panoramic view of the city in the morning.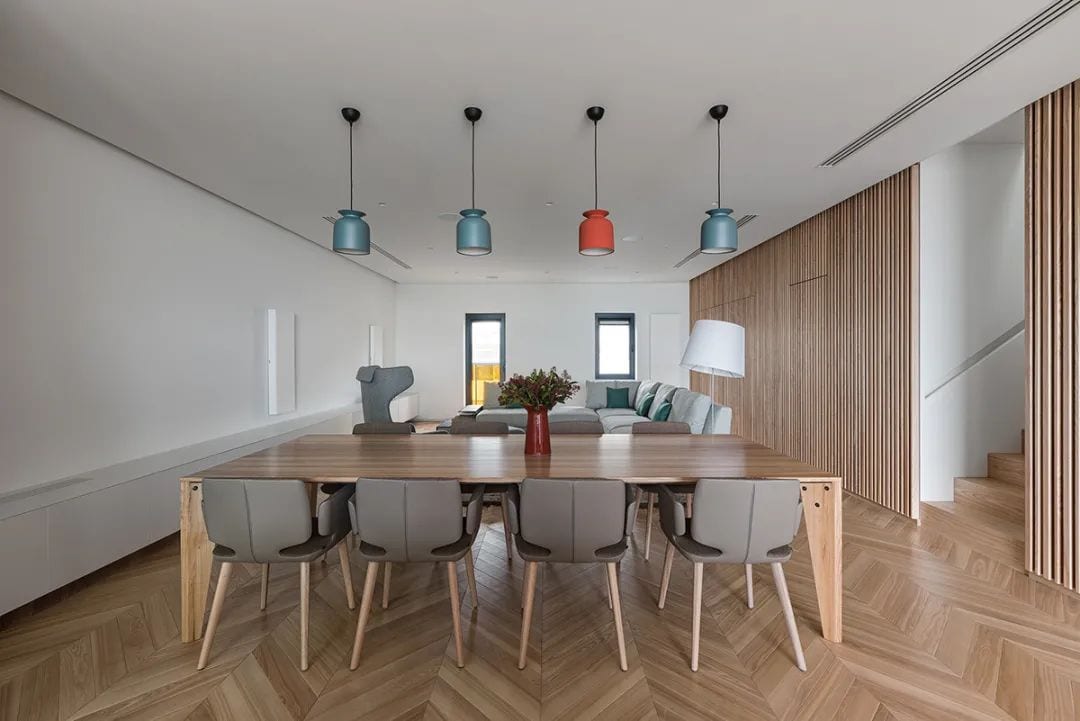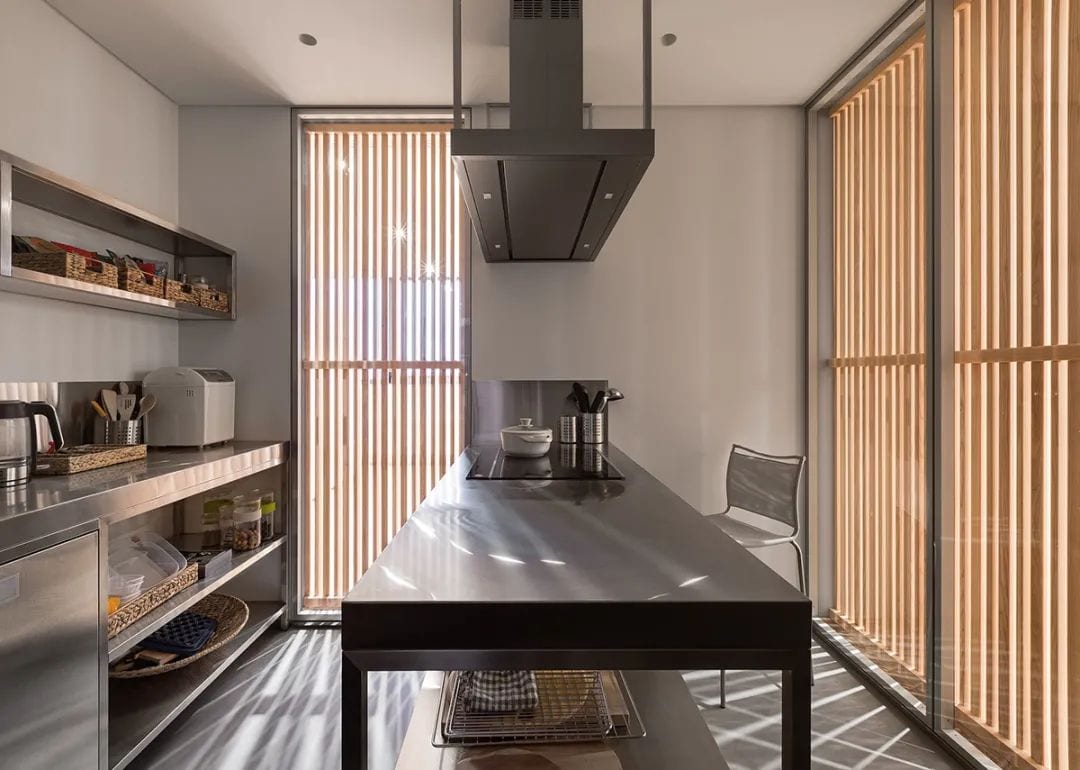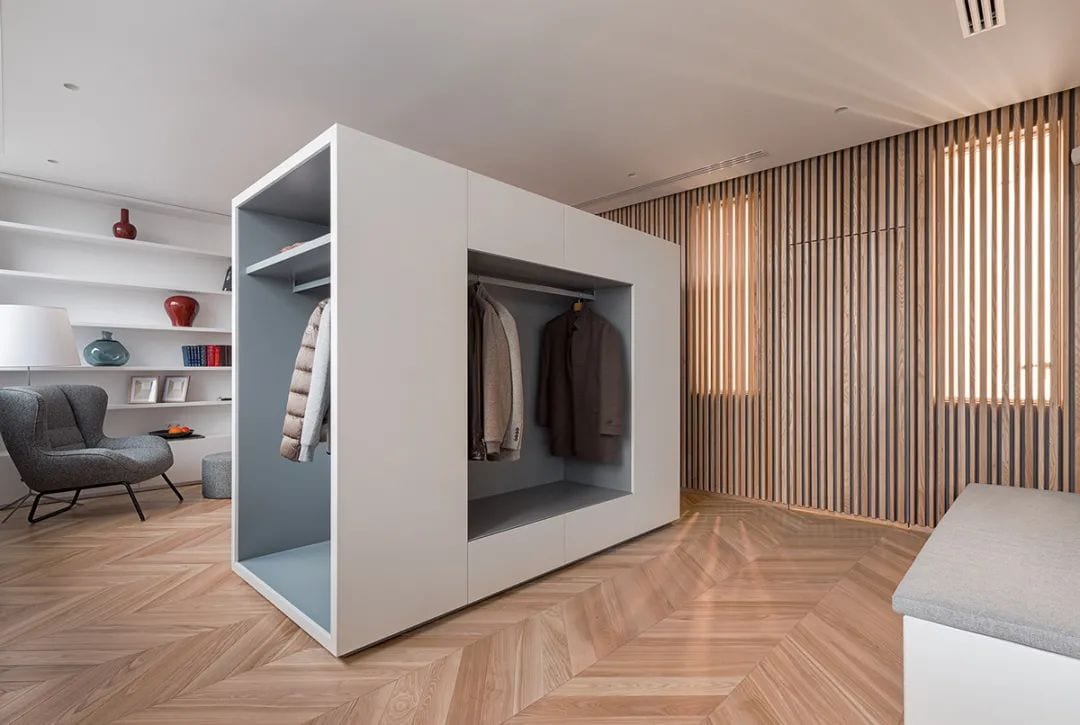 The design layout of the first level creates a fully accessible space with no unnecessary passageways and no complex design.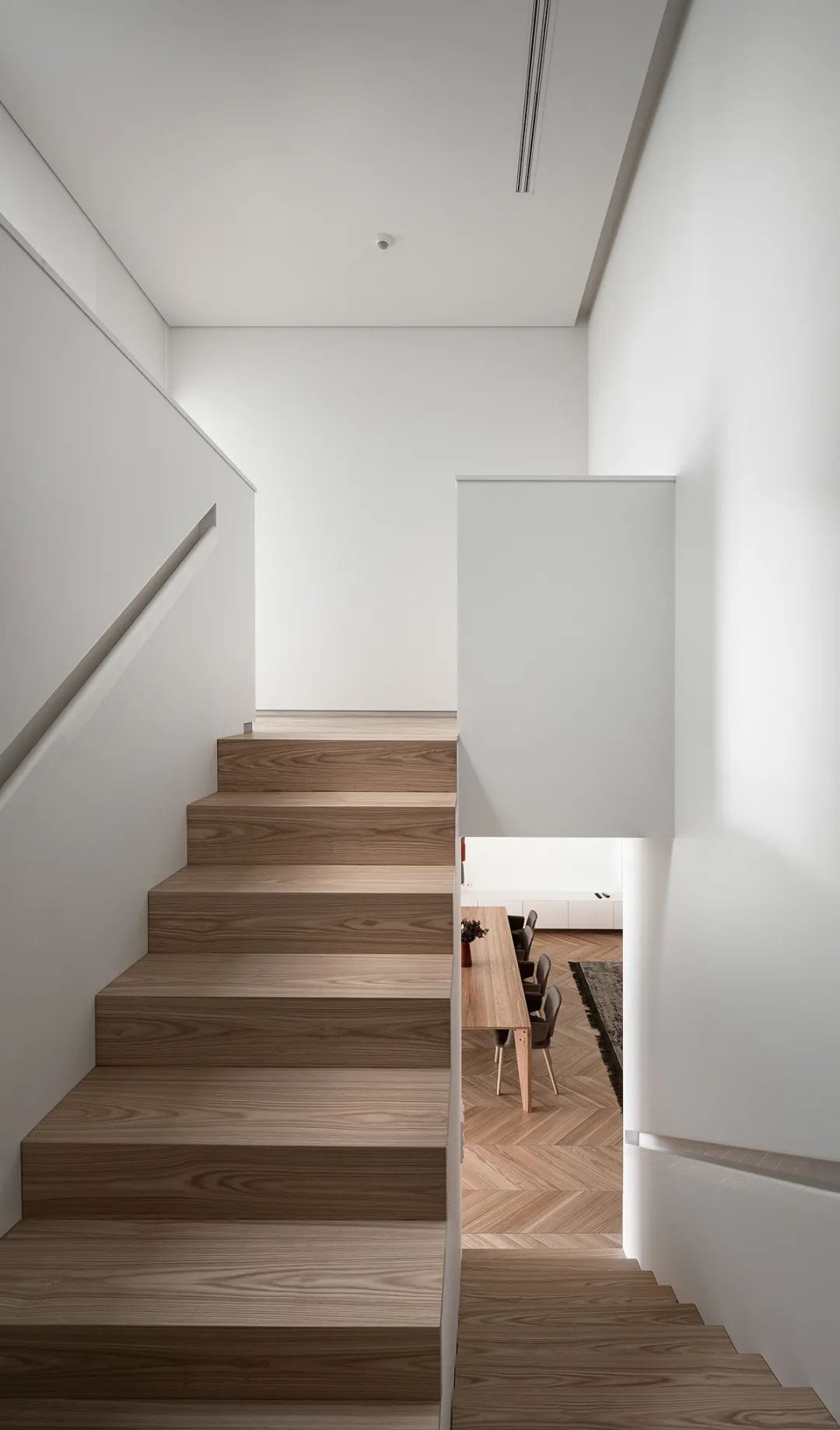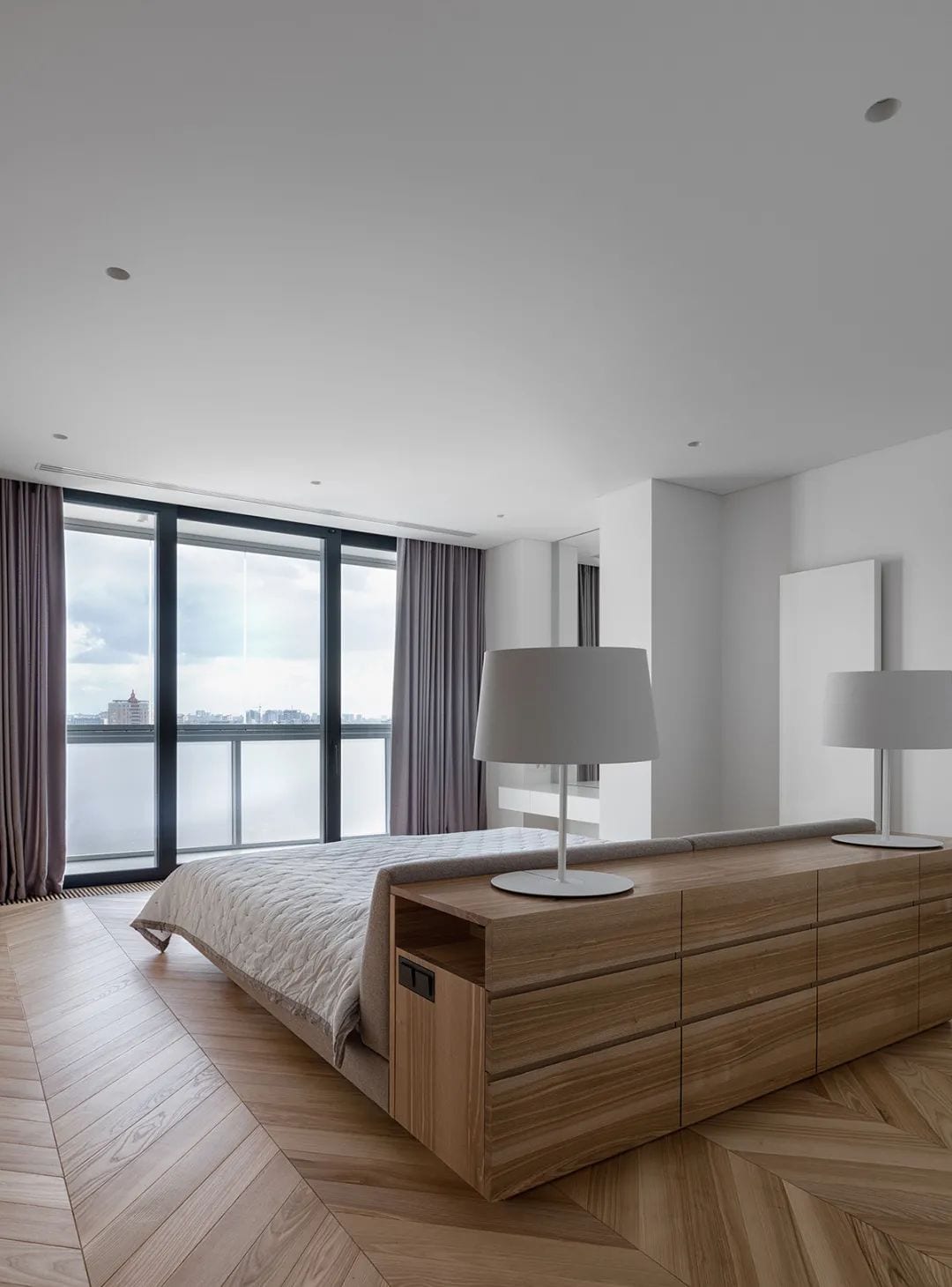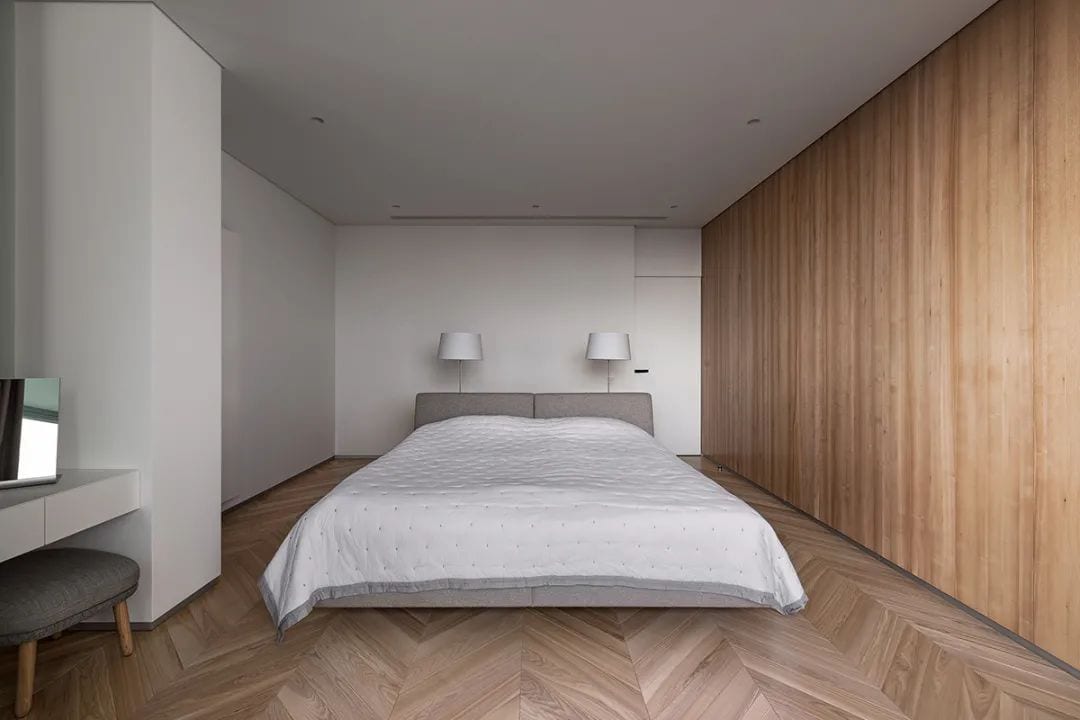 The private second level is designed with a bedroom, walk-in closet, bathroom, and den. The master bedroom connects to the south balcony, while the bath is on the north balcony and offers views of the windows while soaking.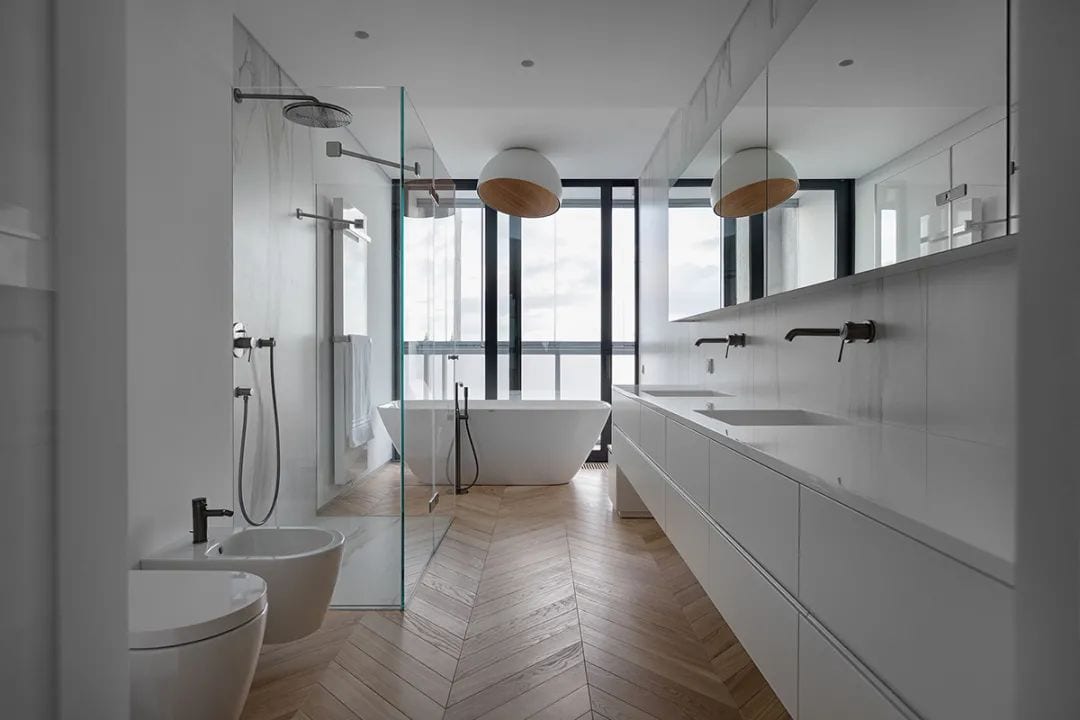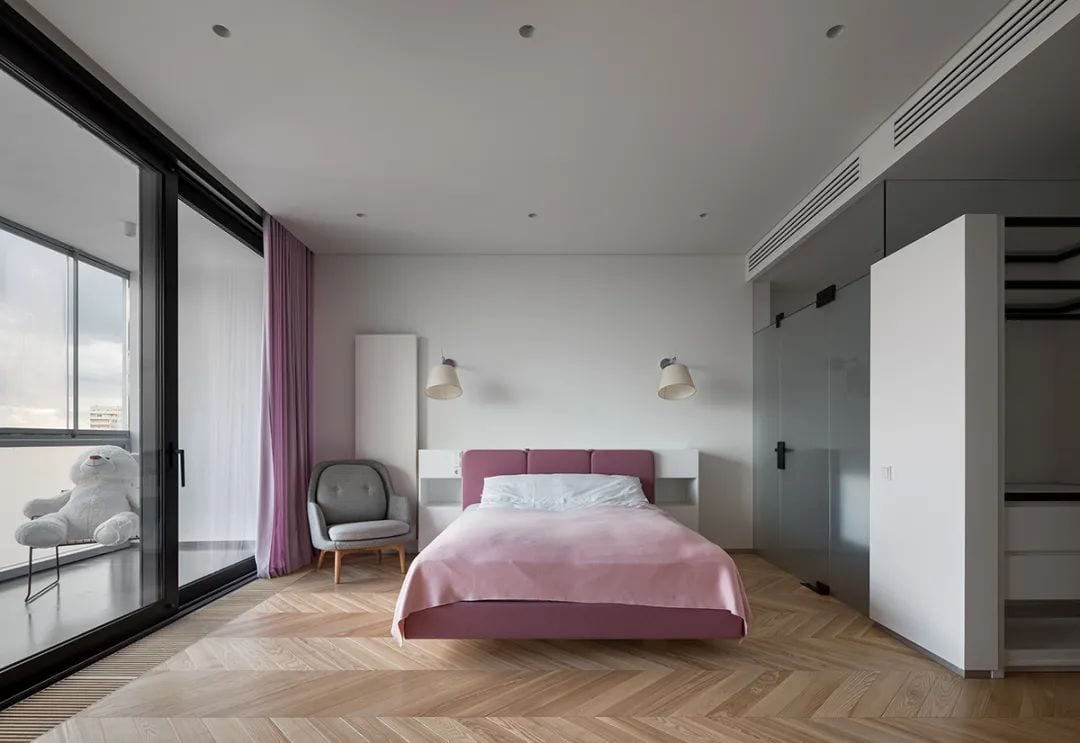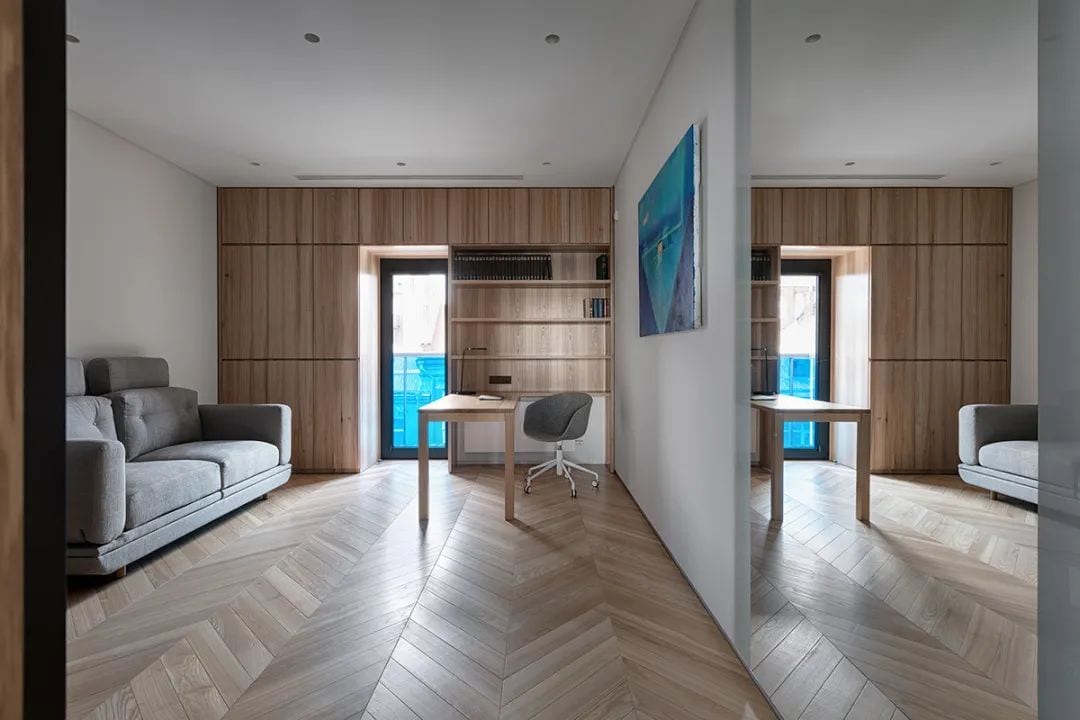 To present a unified space, a row of wood panels surround the entire area, behind which are hidden closets, plumbing, and air ducts.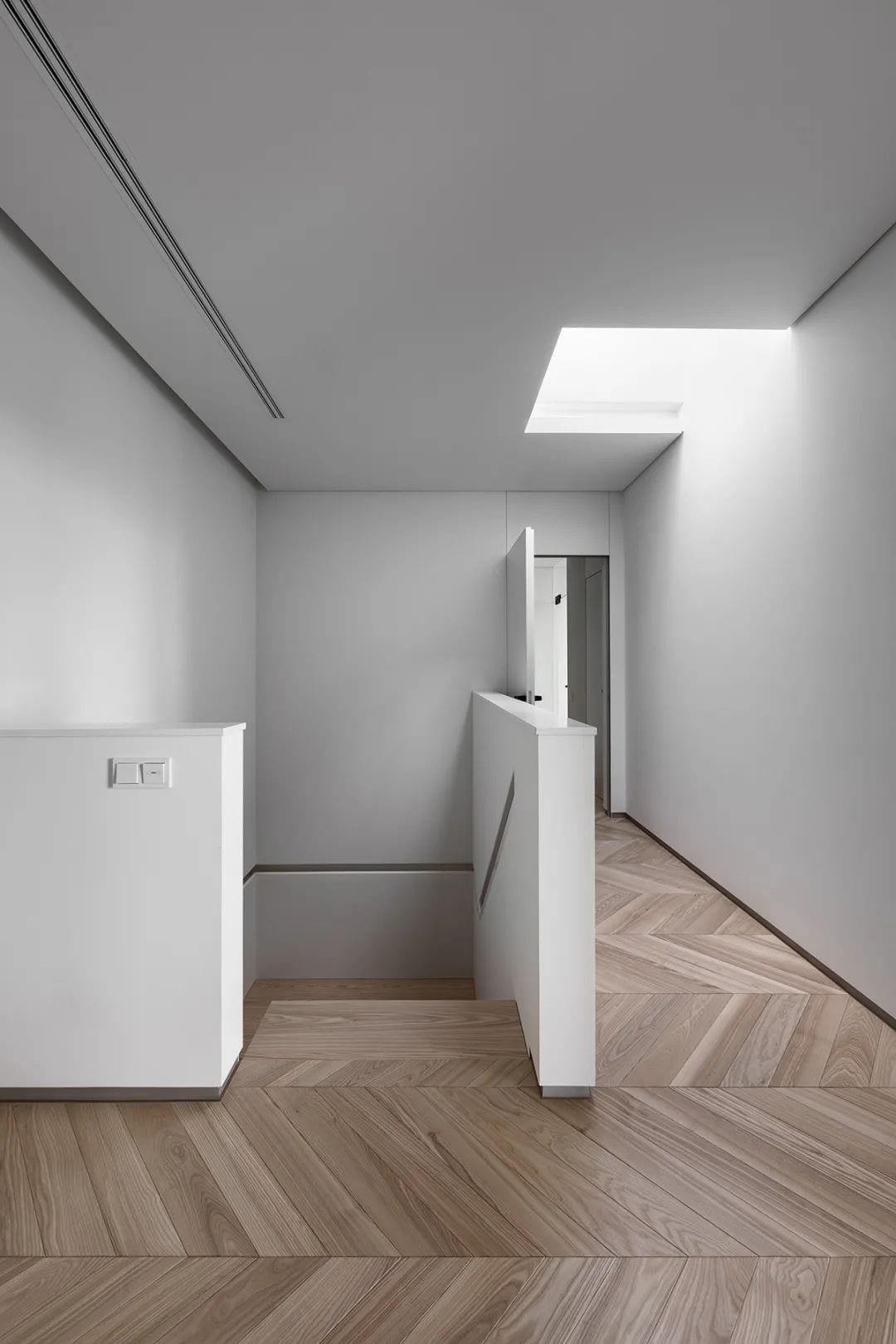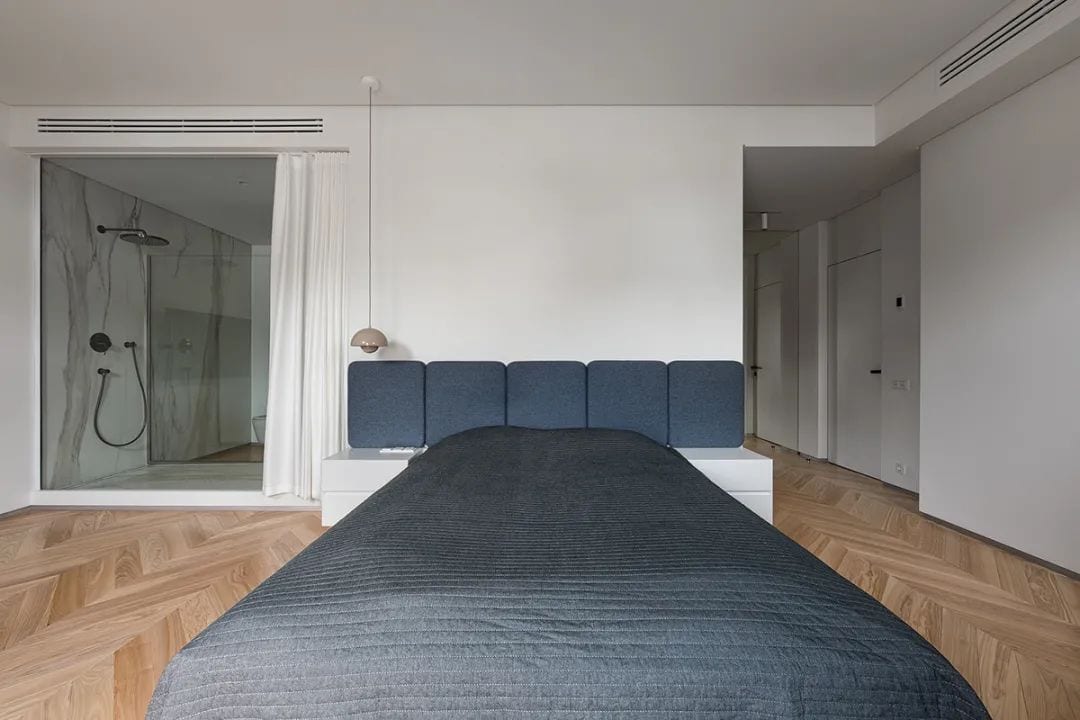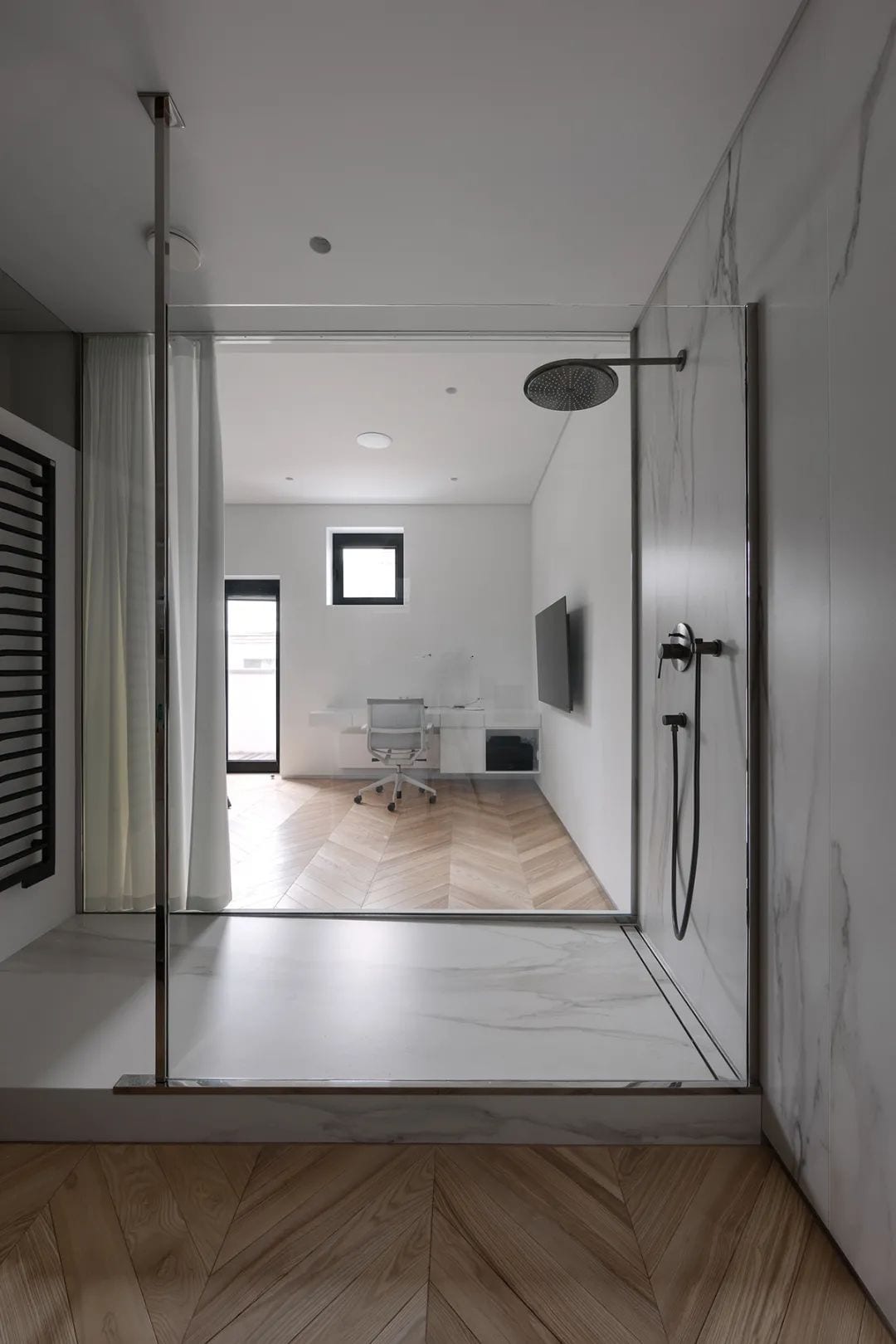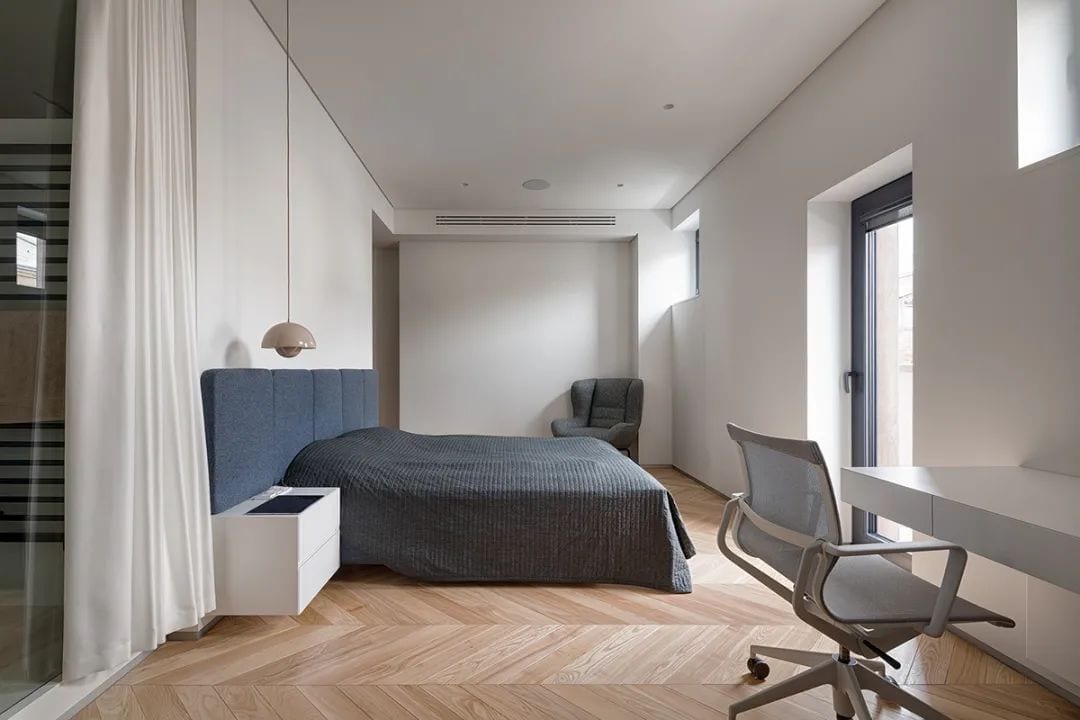 Project Information
Location: Kharkiv, Ukraine
Area: 306м²