Interior Design Alliance
Source:Milan Design Tour   ID:Milano04
Luxury Style
The new work by Igor Glushan, with an area of about 104 m², uses neutral colours in the main colour palette of grey and white wood to make the space look more spacious and bright. The designer has created a warm and cozy atmosphere with only a few decorative elements.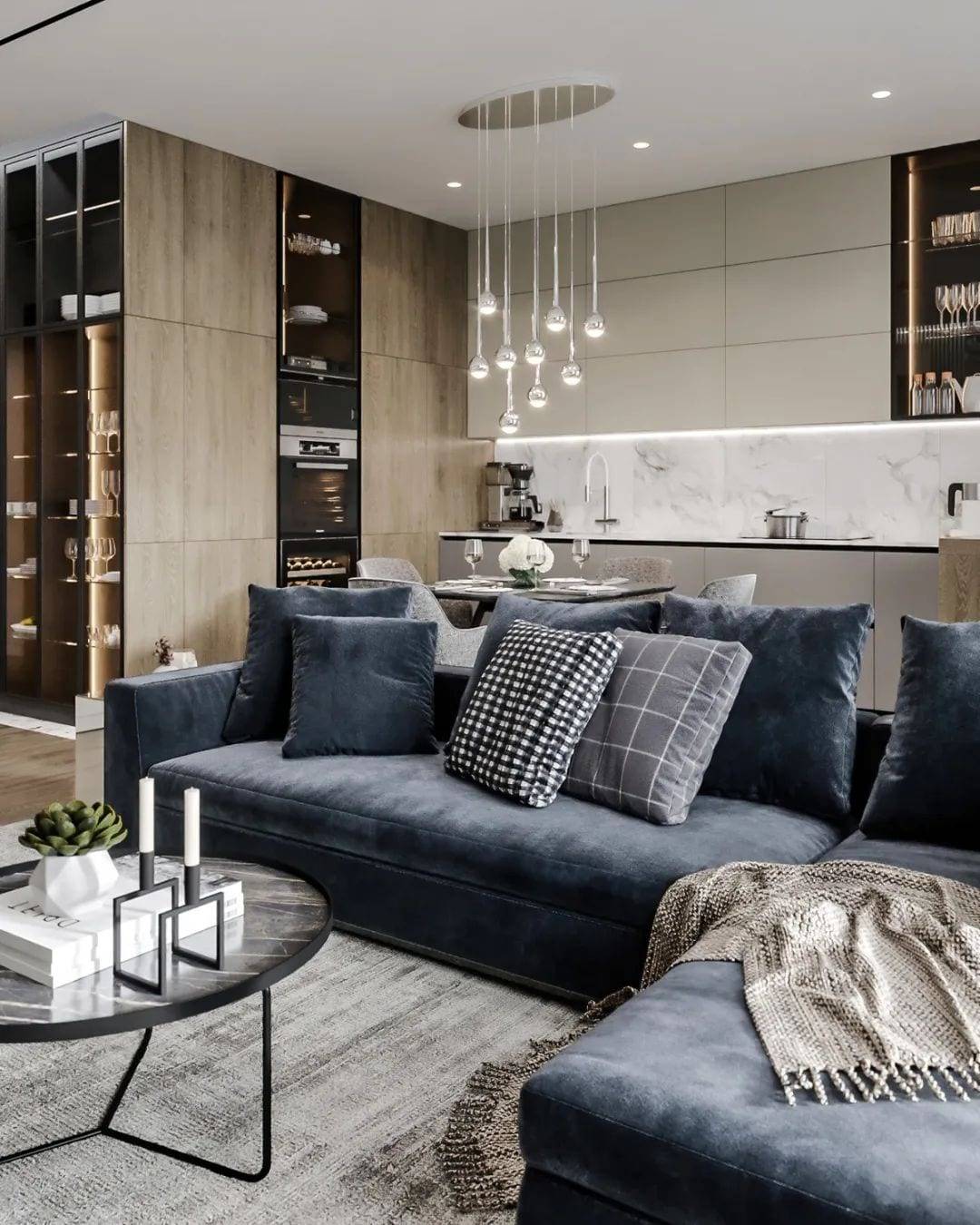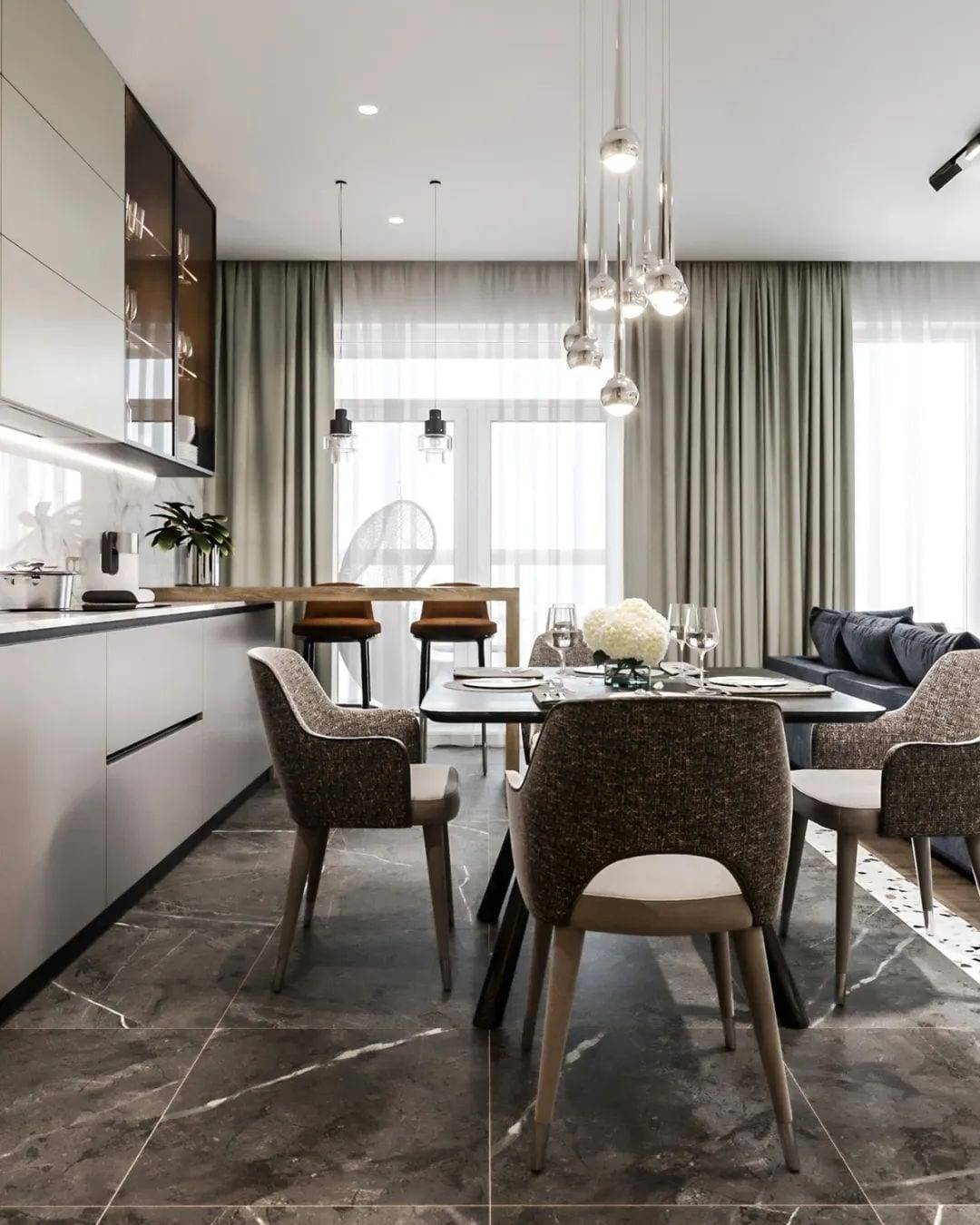 The open kitchen is very user-friendly and the dining room is located in the same space as the kitchen for a more friendly look. The dining room is equipped with a TV, so it's a pleasure to watch TV while you eat.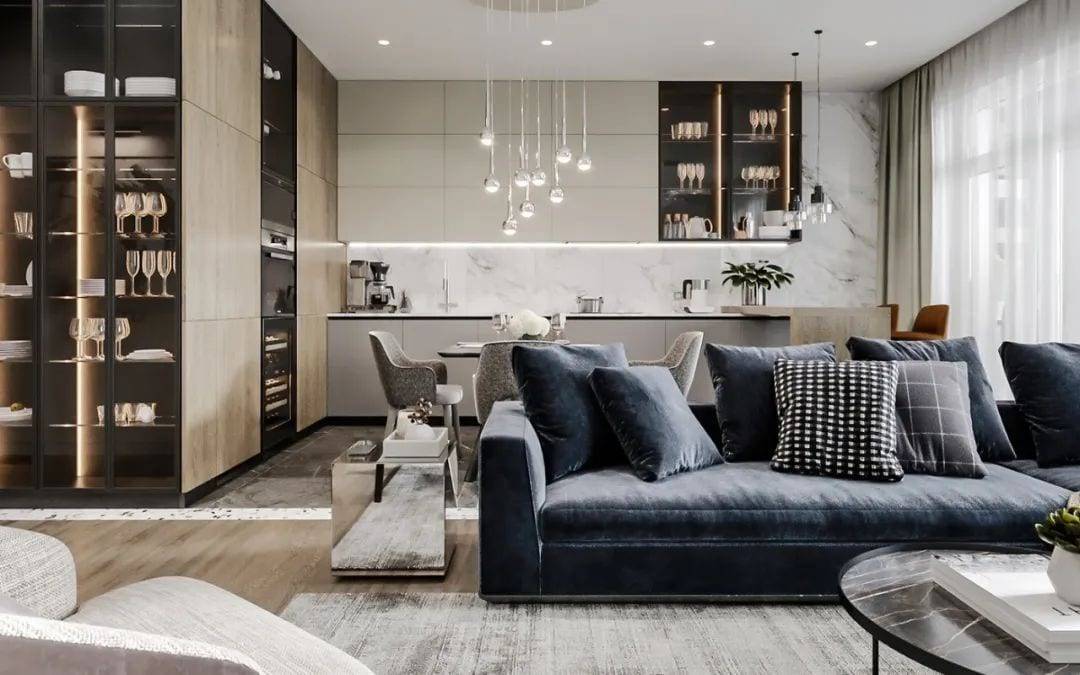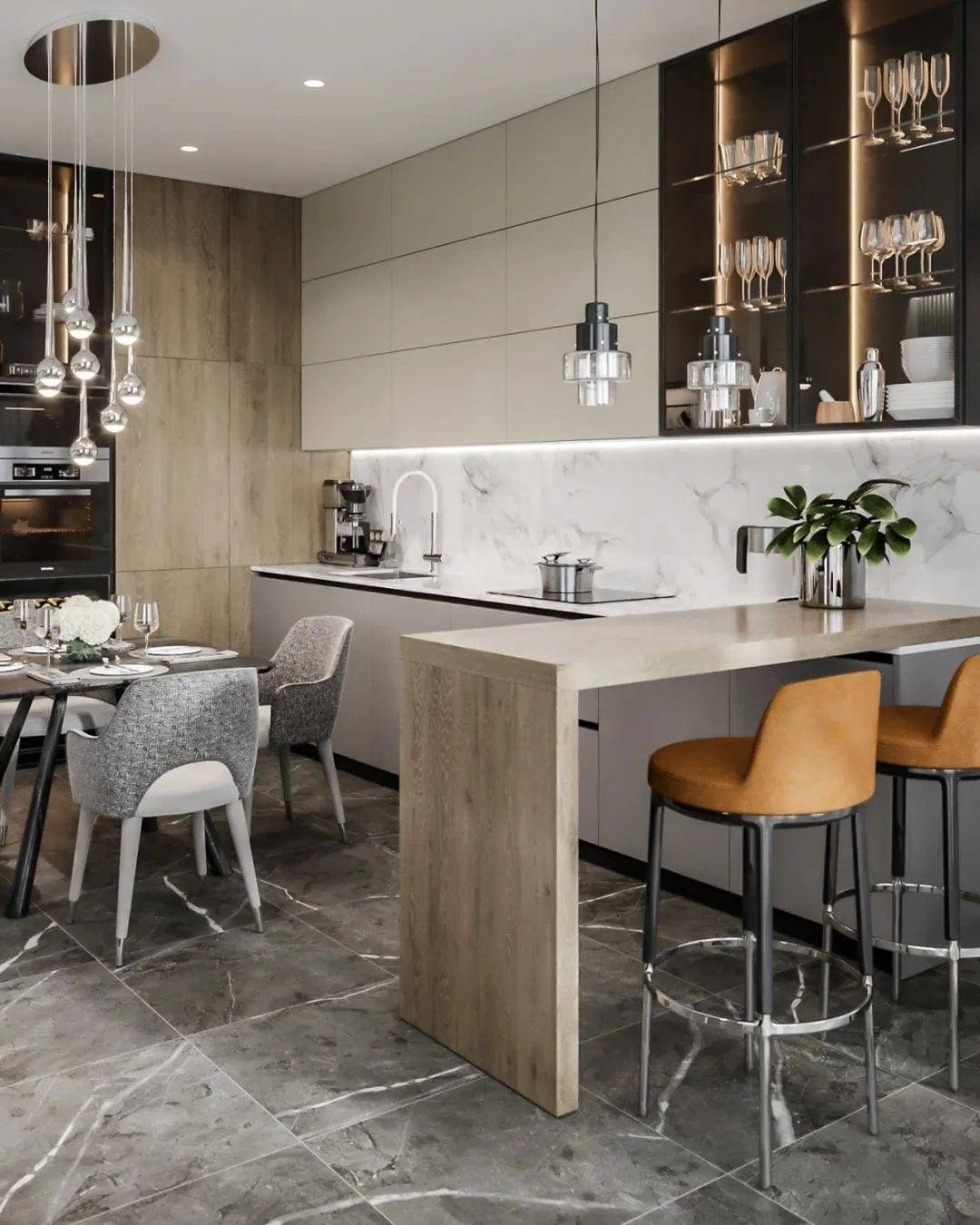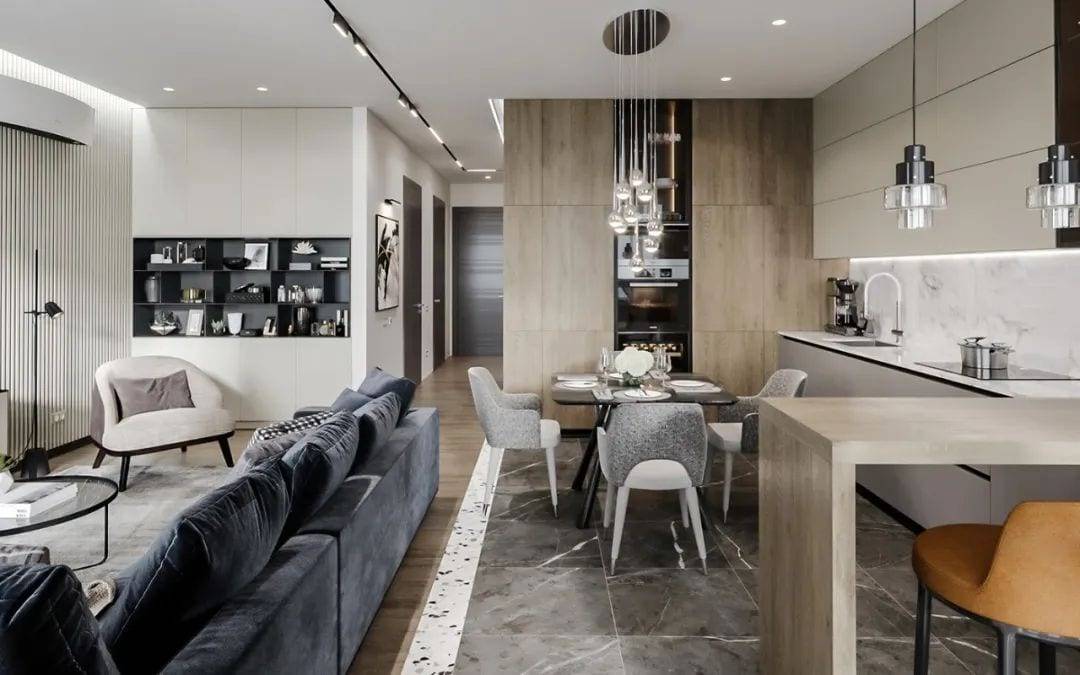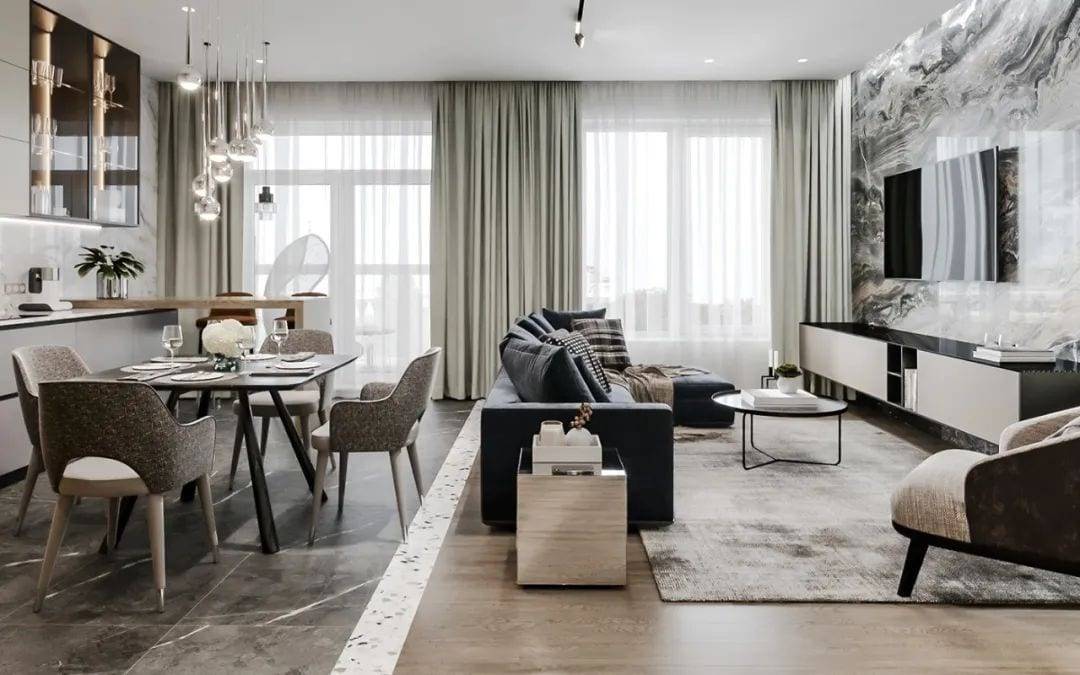 The integration of the overall cabinet is very good, light color and wood color combination is very simple. The lighting is also very warm and inviting. The chandelier in the dining room is a highlight, individuality and creativity is dynamic.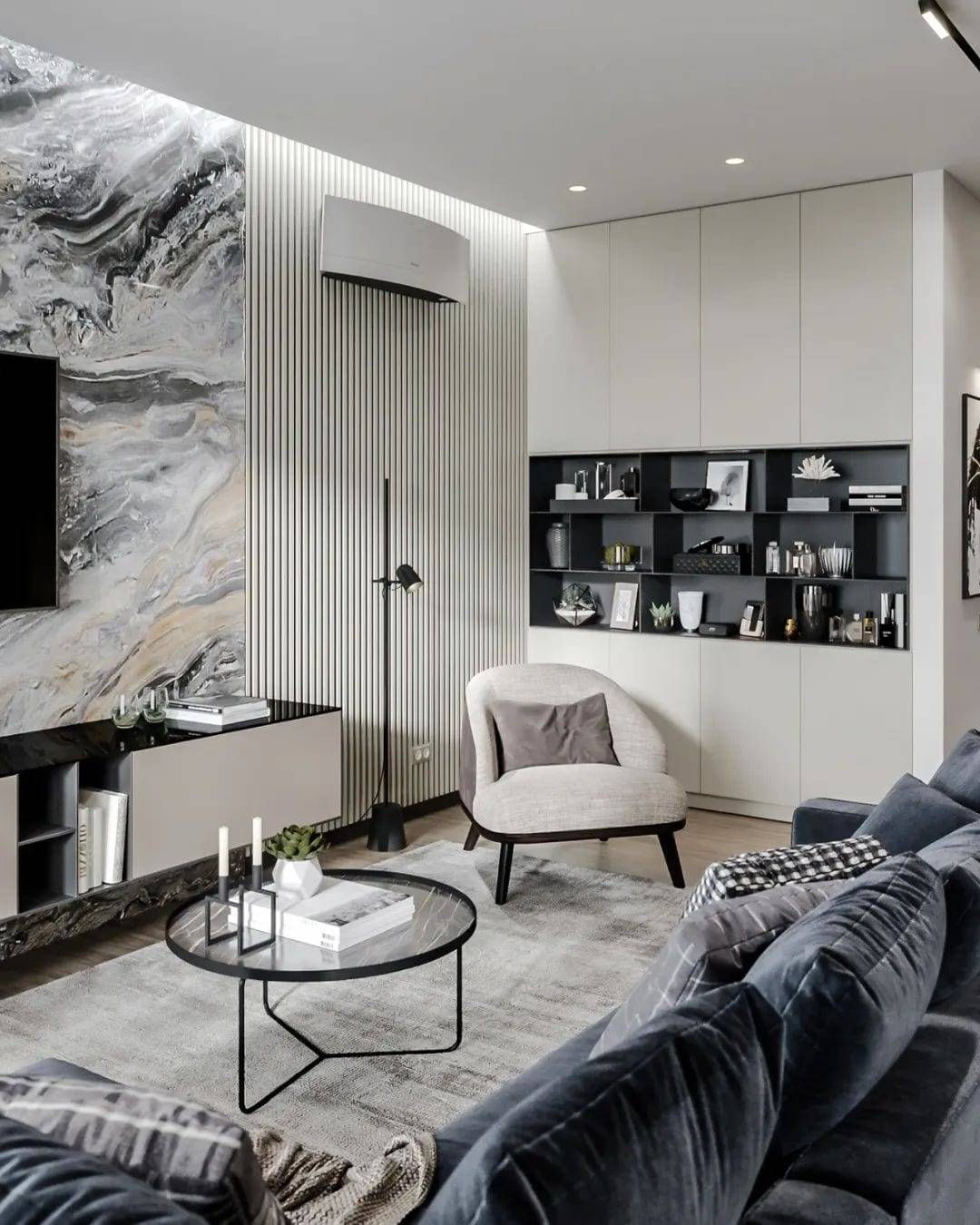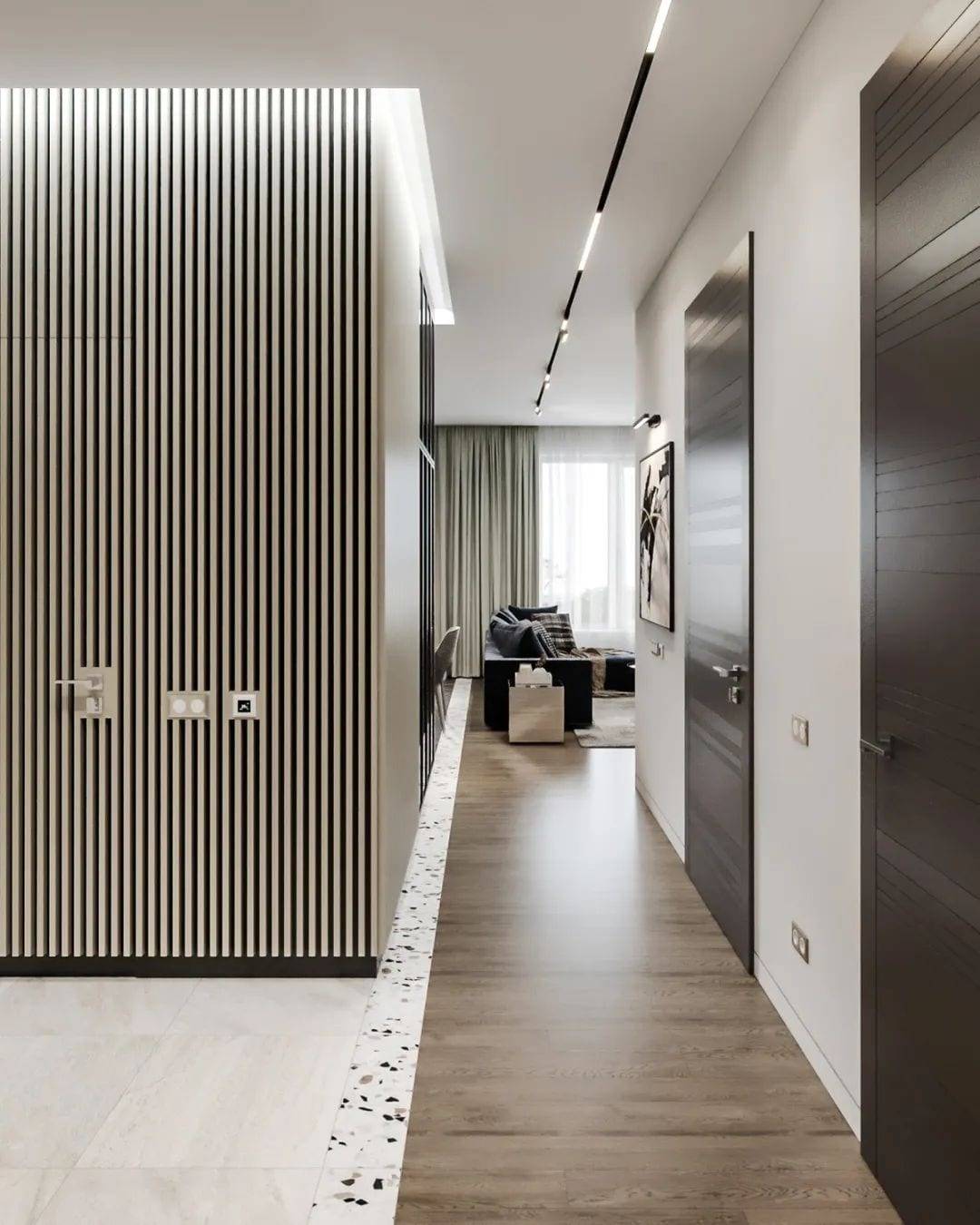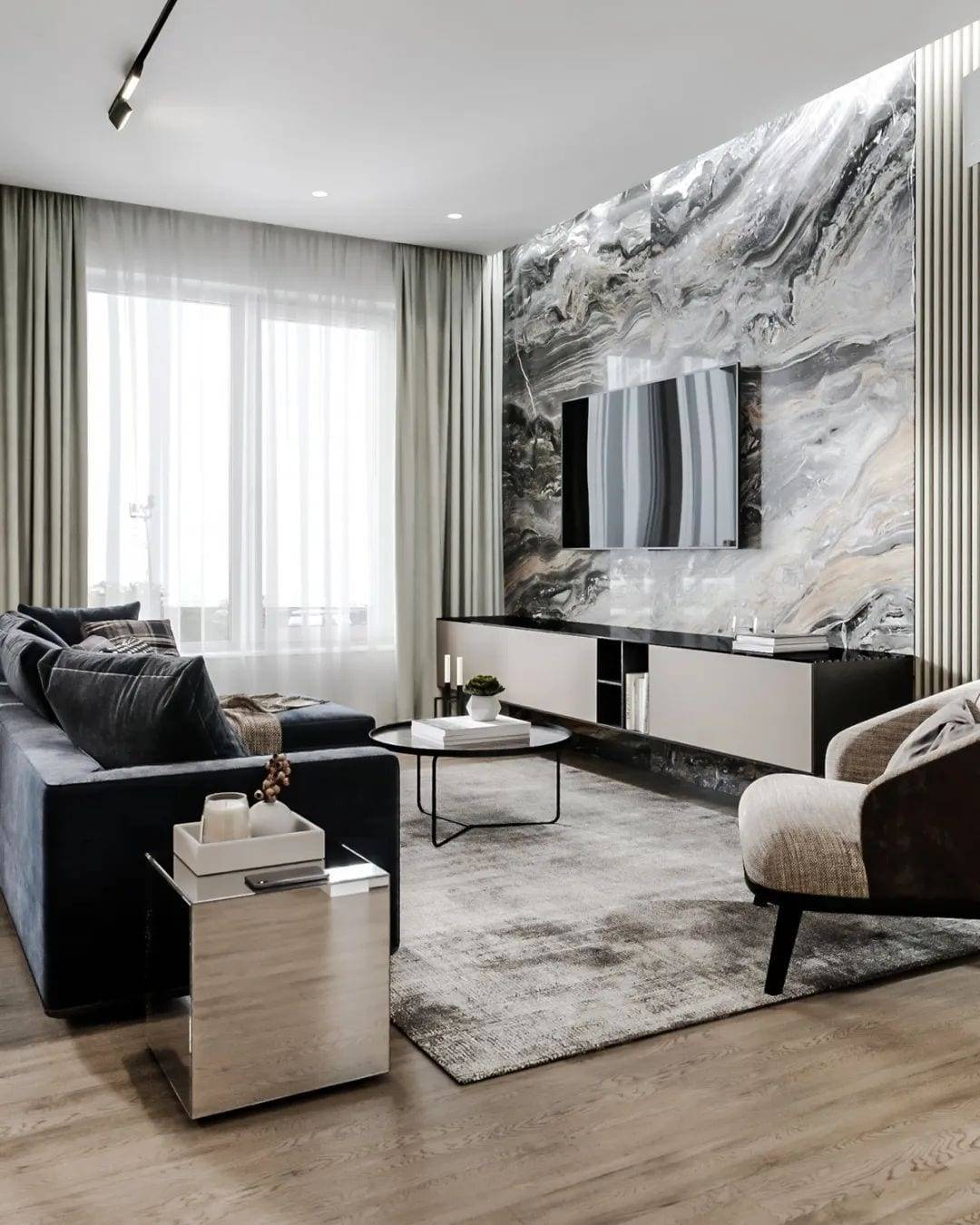 The entrance door is a penetrating grid partition. The living room uses a dark blue soft sofa, the combination of cold and warm colors, making the space look atmospheric and warm.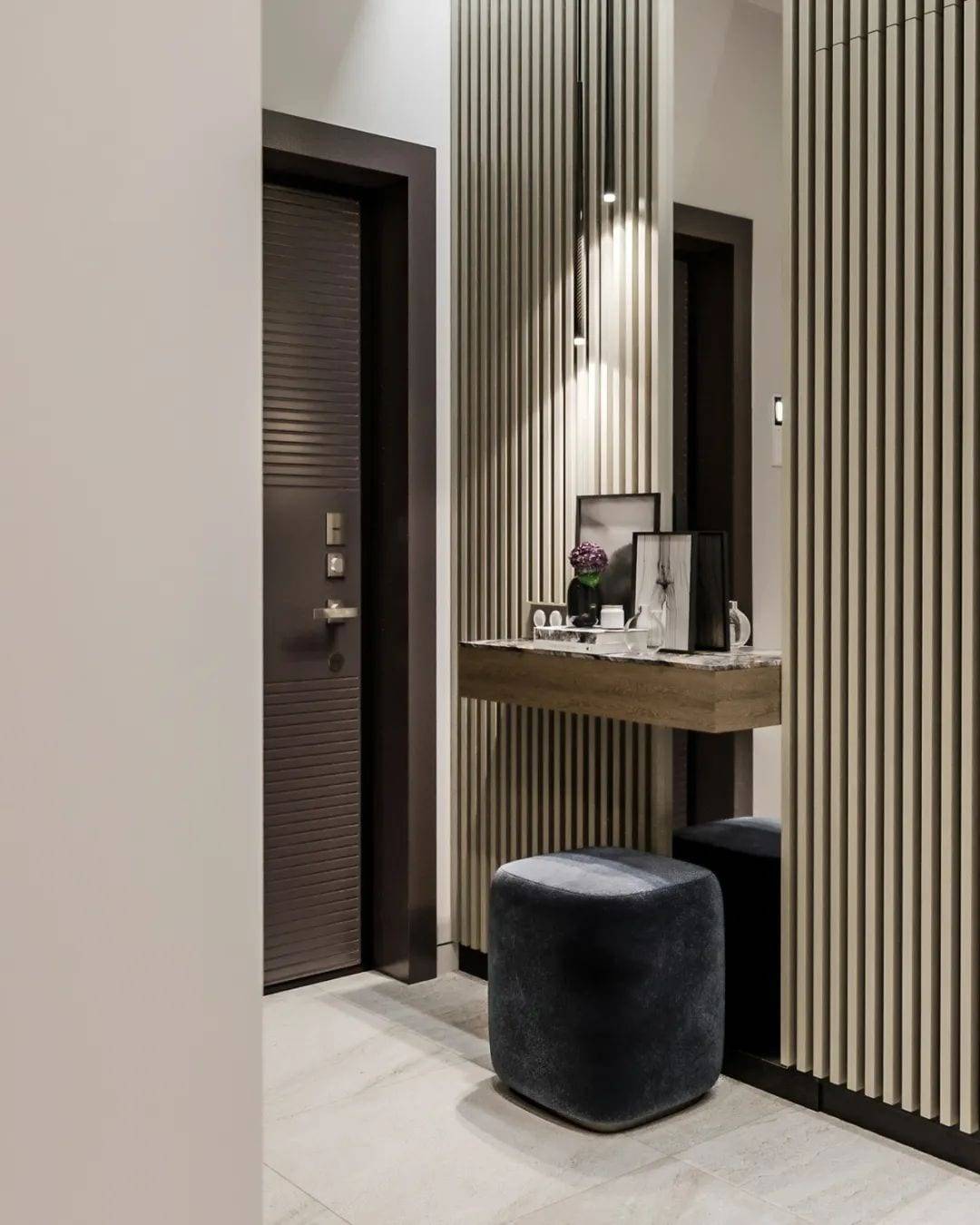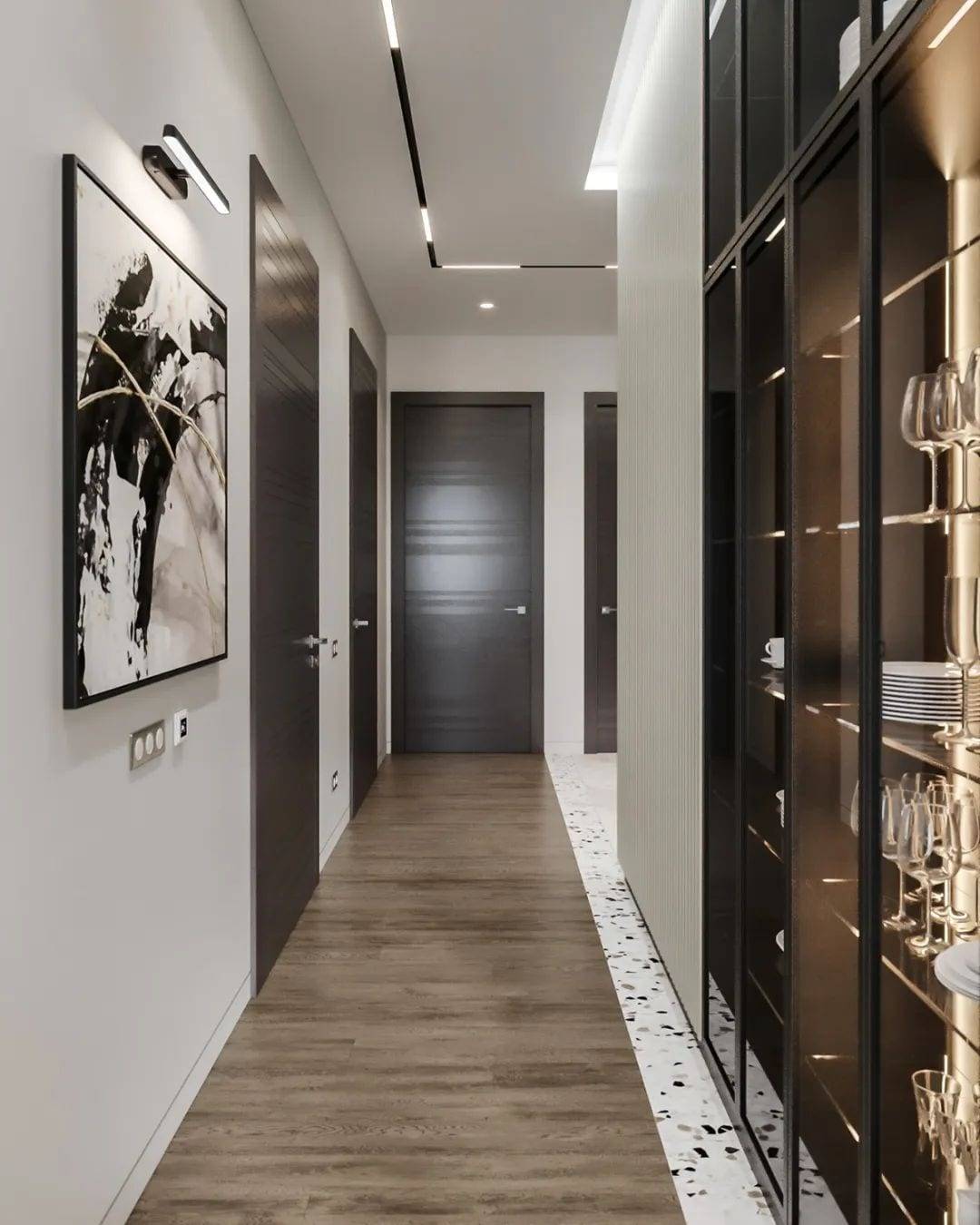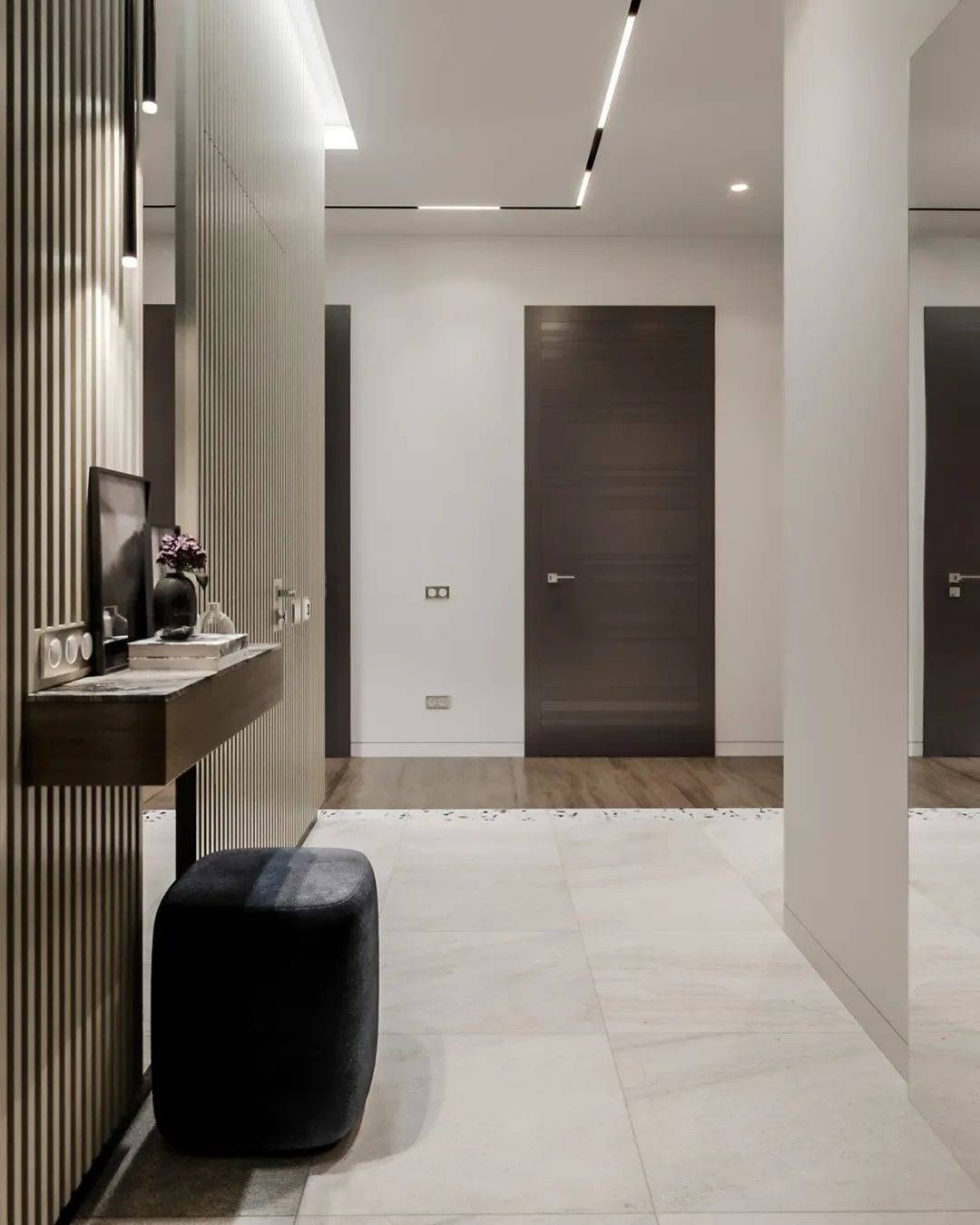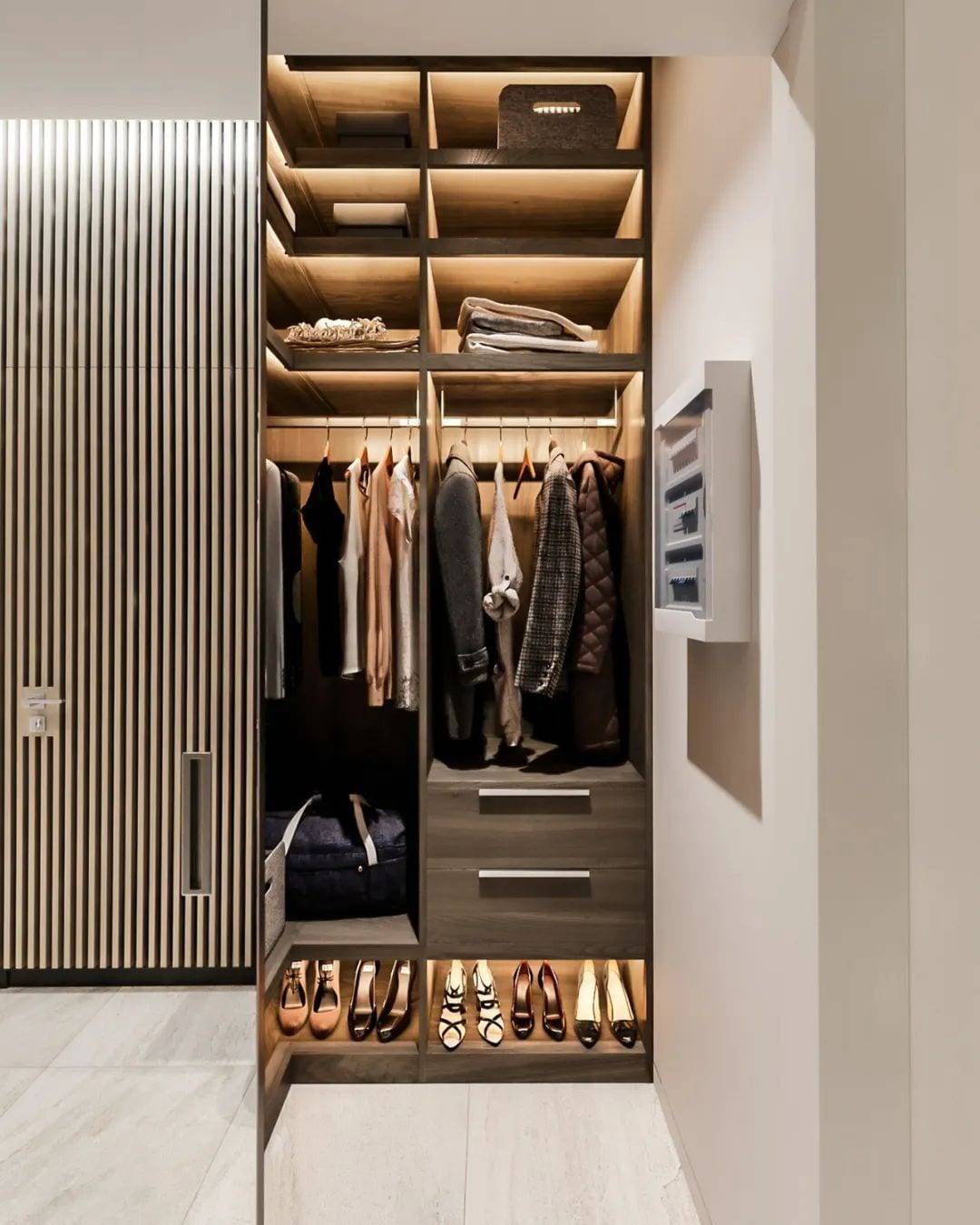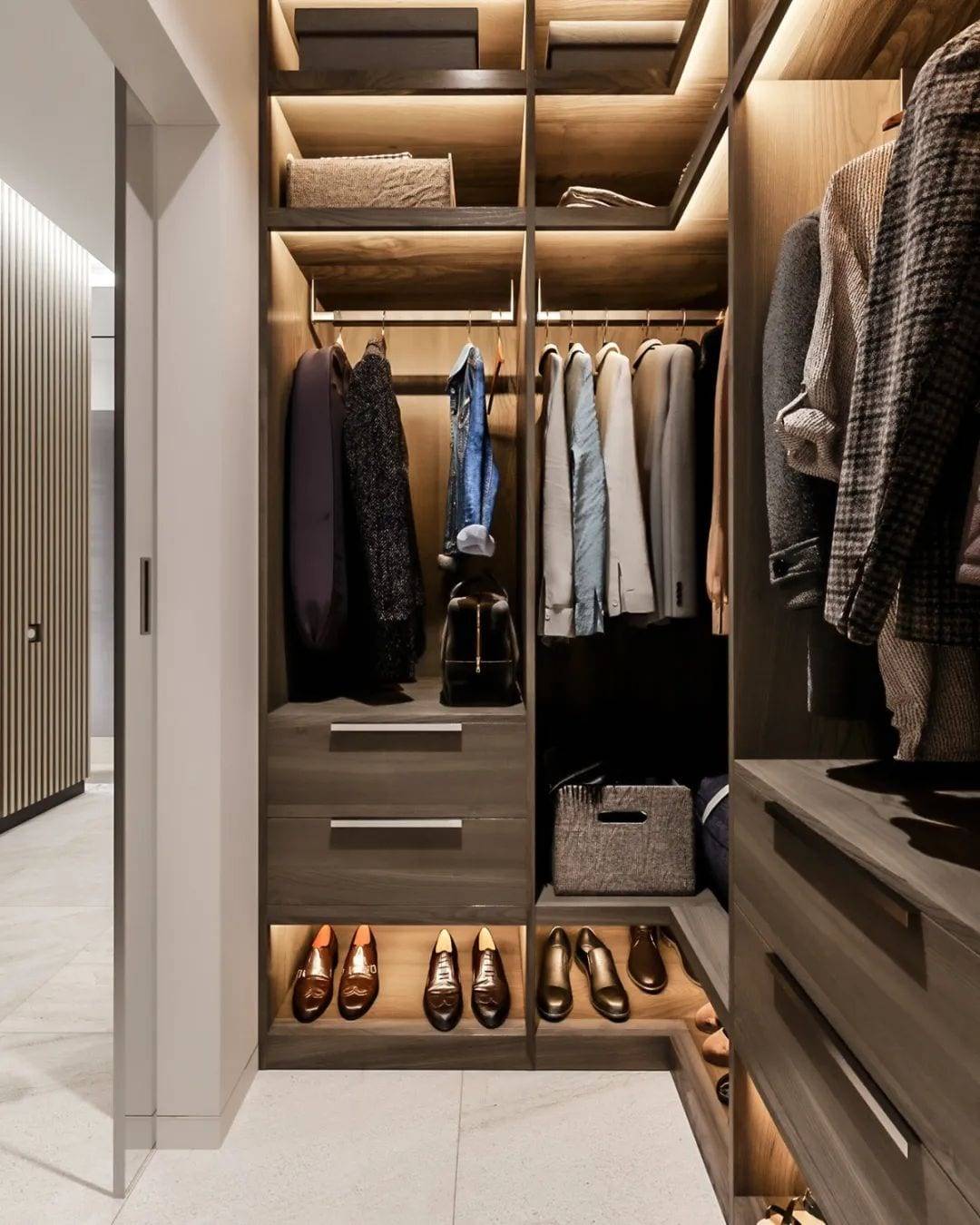 The minimalist color scheme of the master bedroom, but under the combination of various lines and shapes, it is richly layered, mild and quiet, and full of texture. The quiet and relaxing layout makes people feel comfortable and relaxed, unburdening them from all the precautions and fatigue, and enjoying a relaxing time.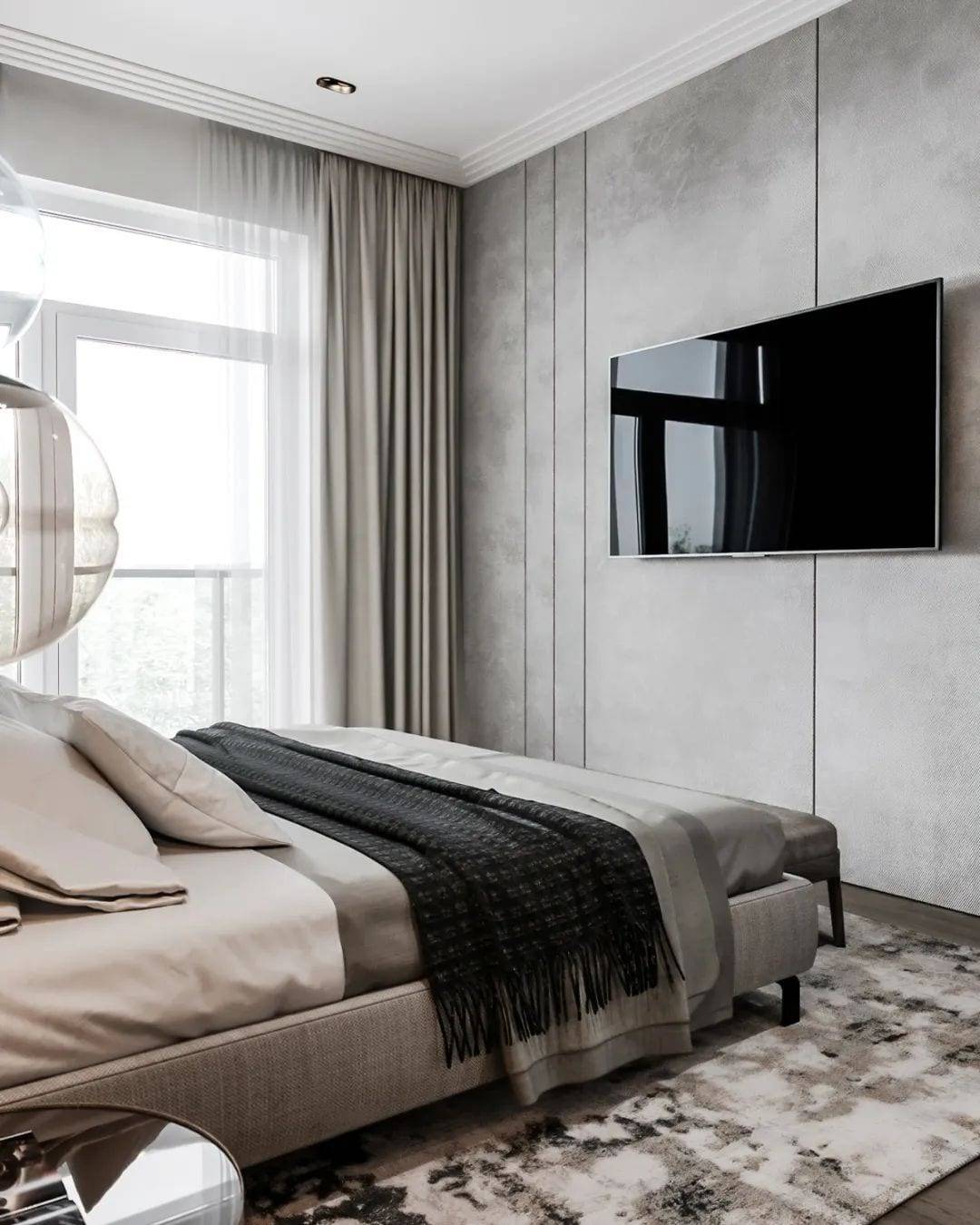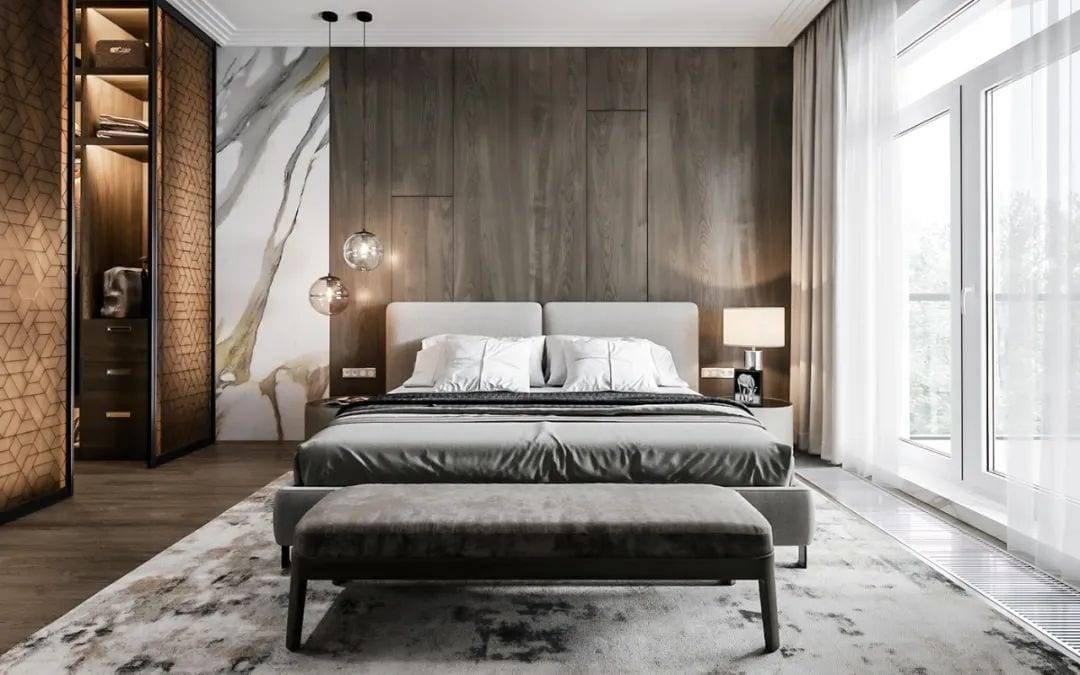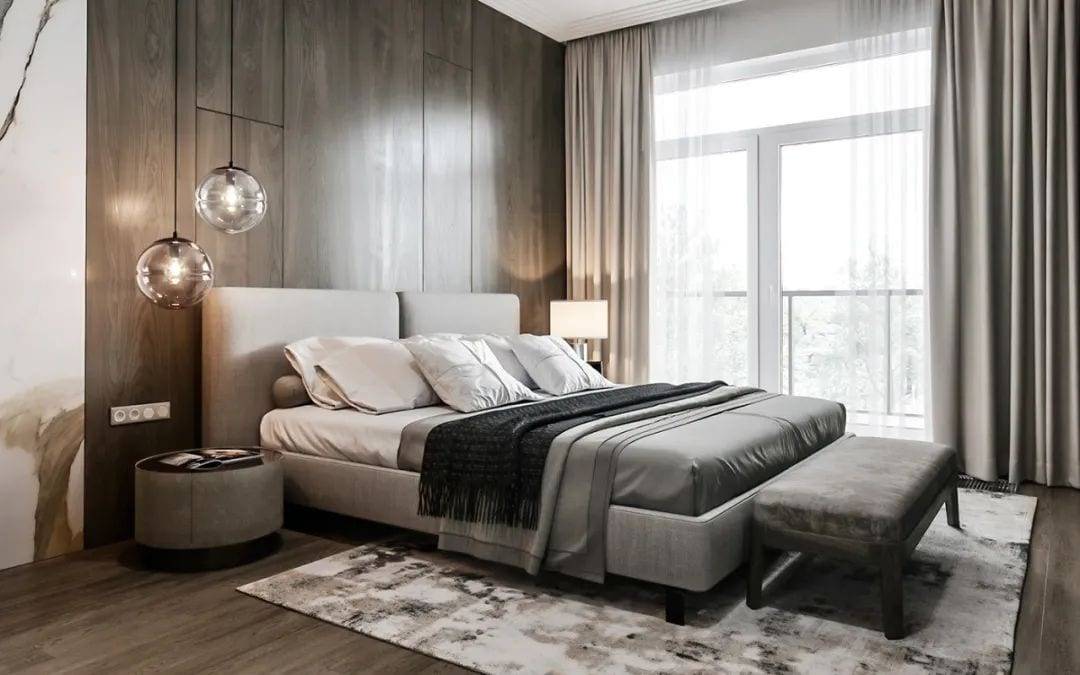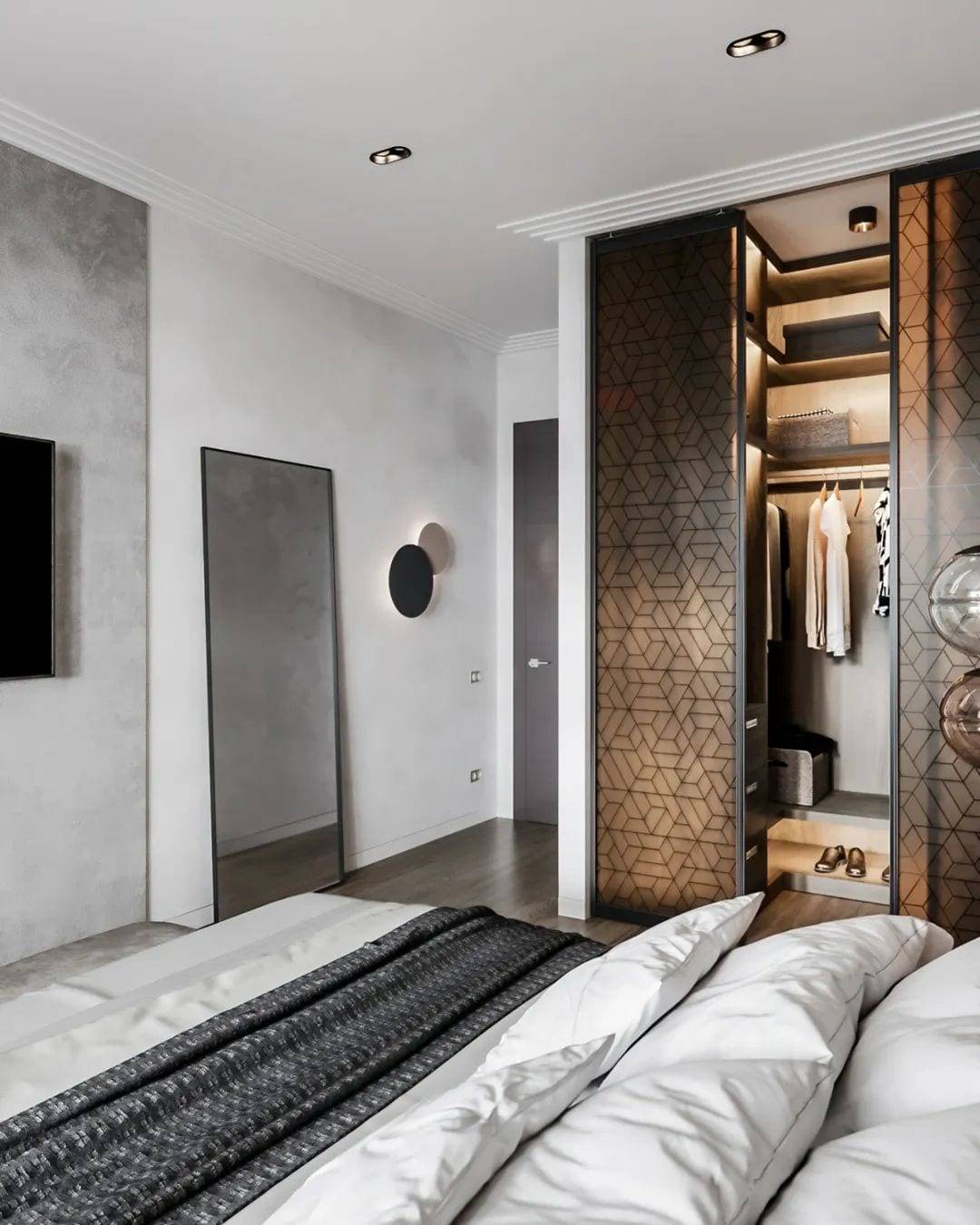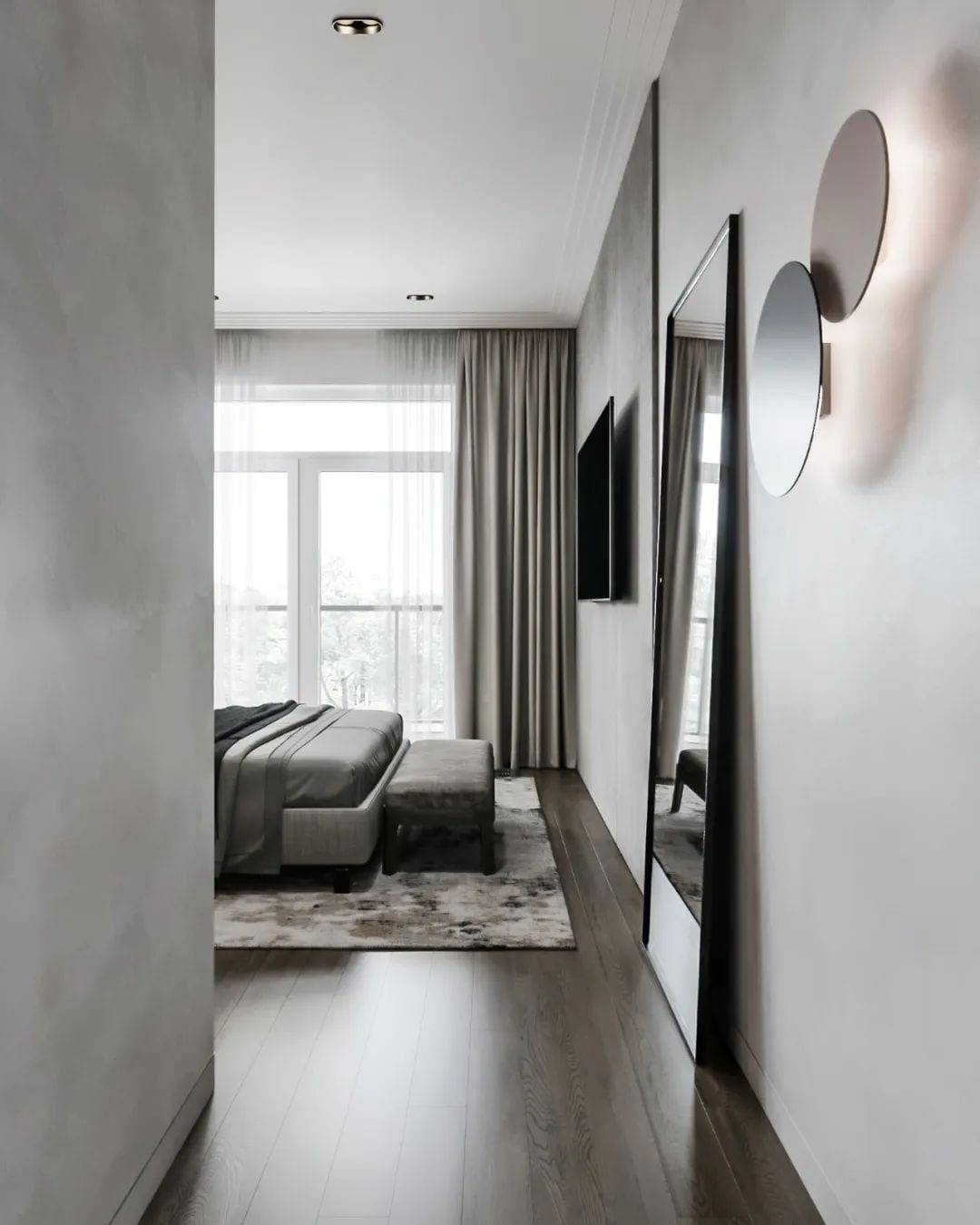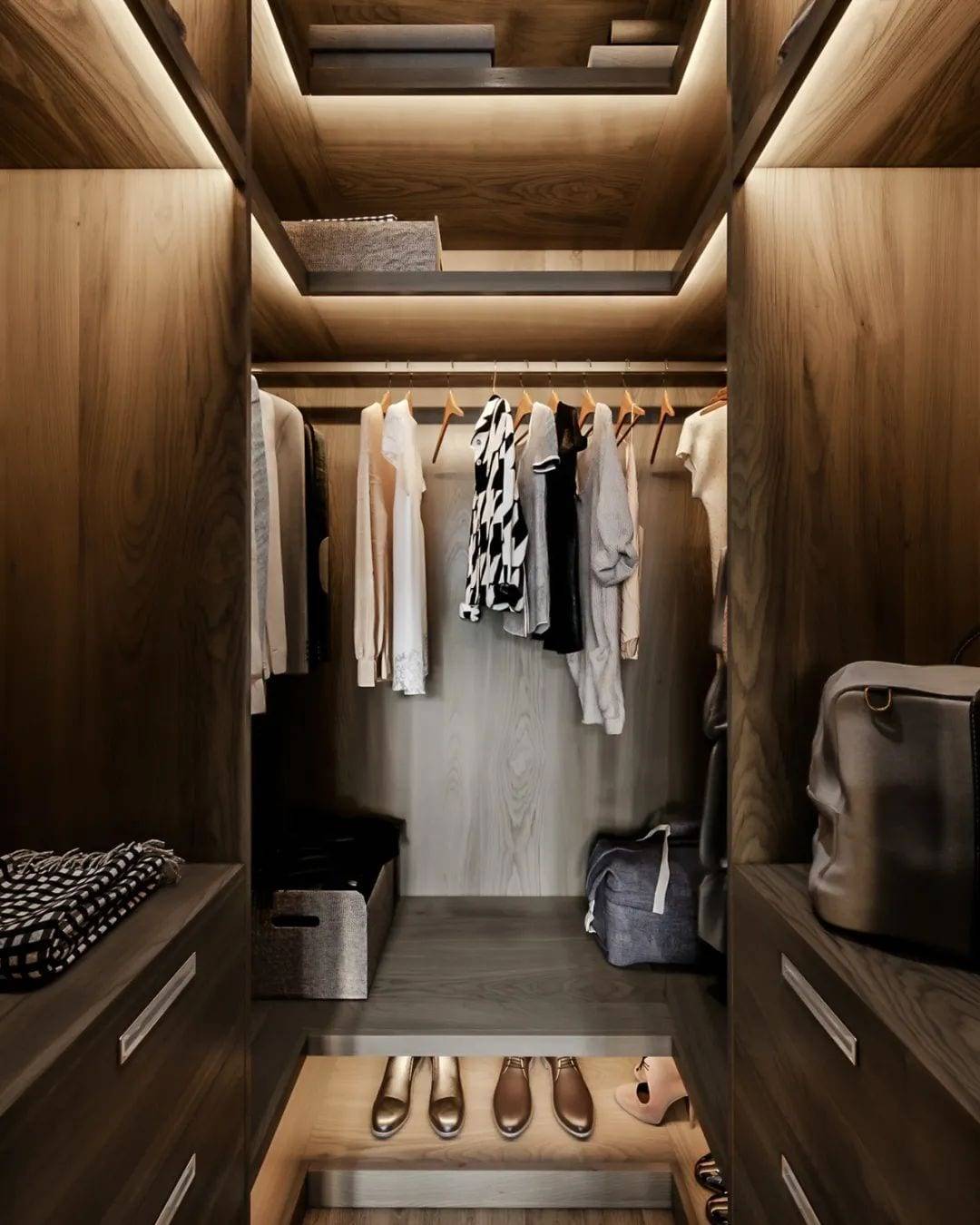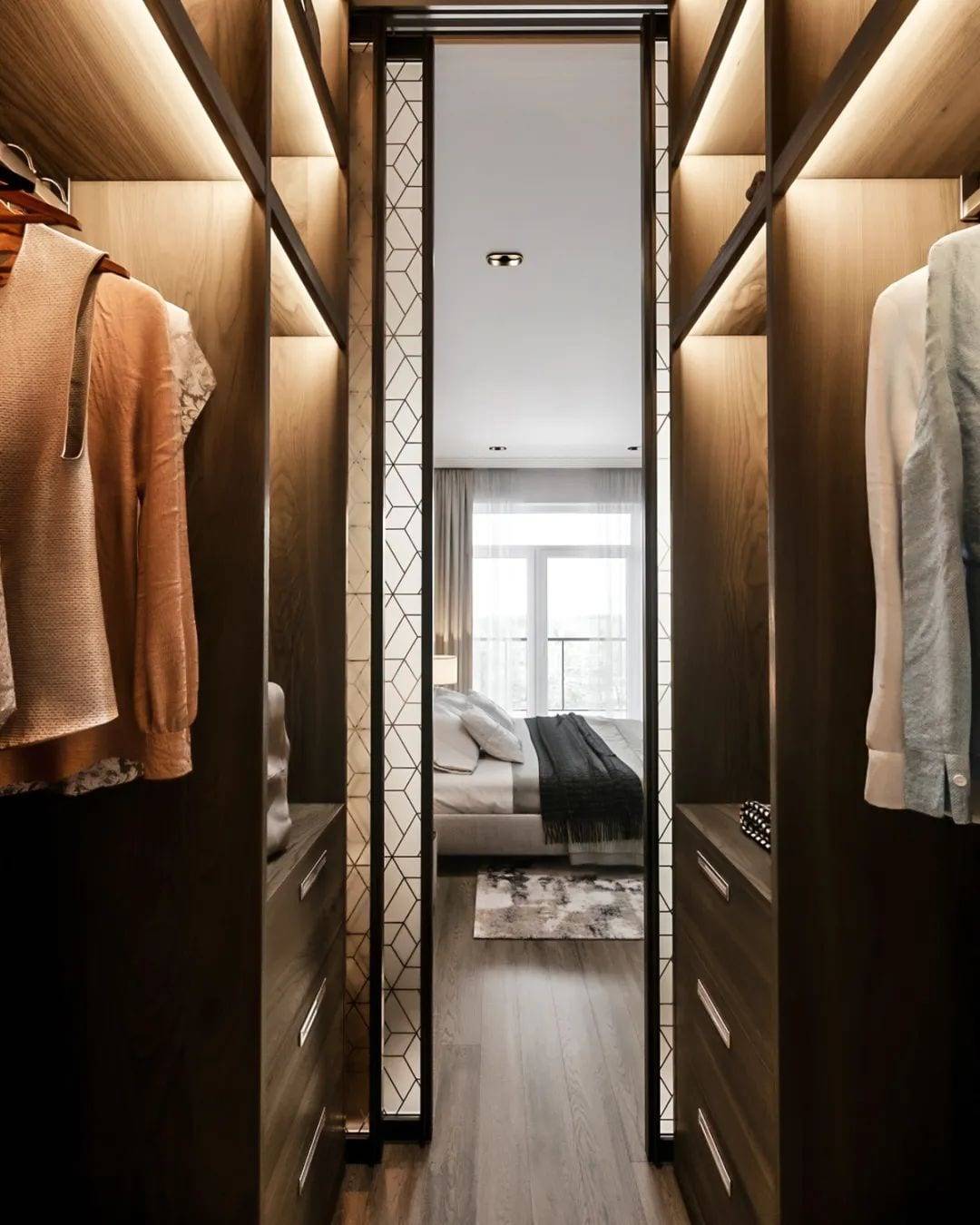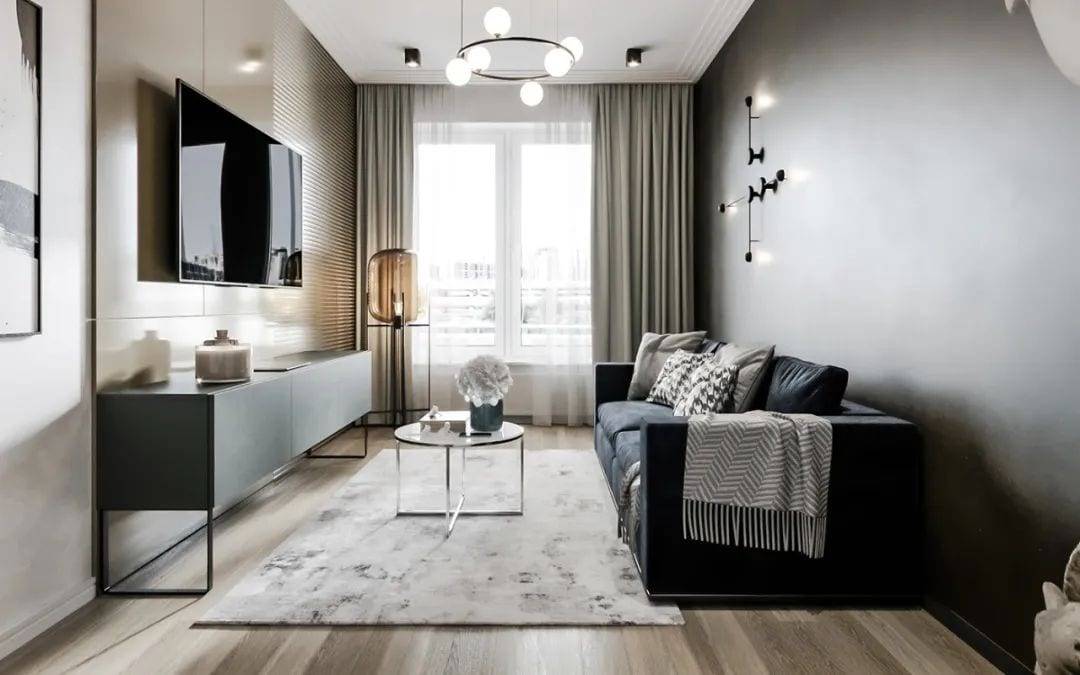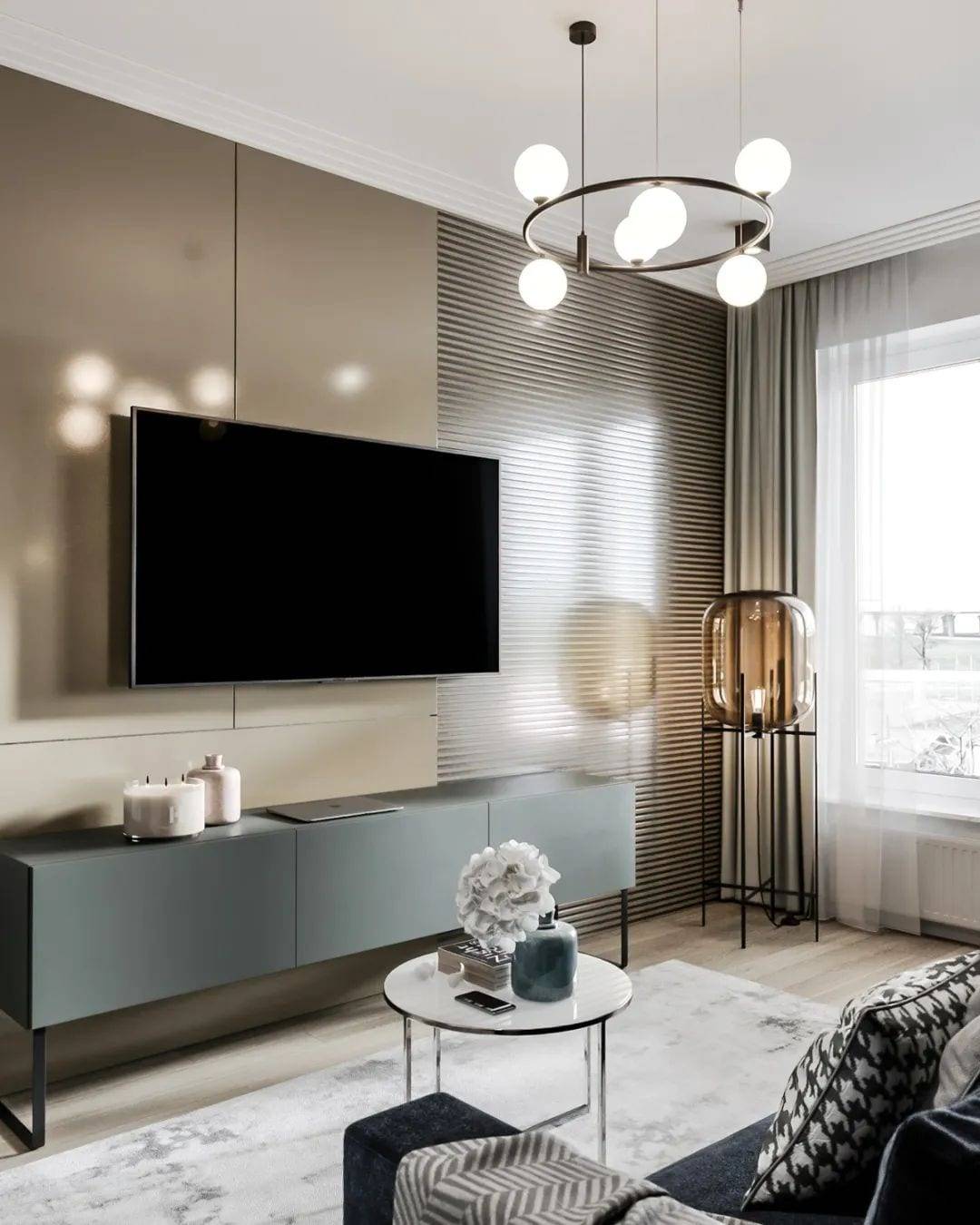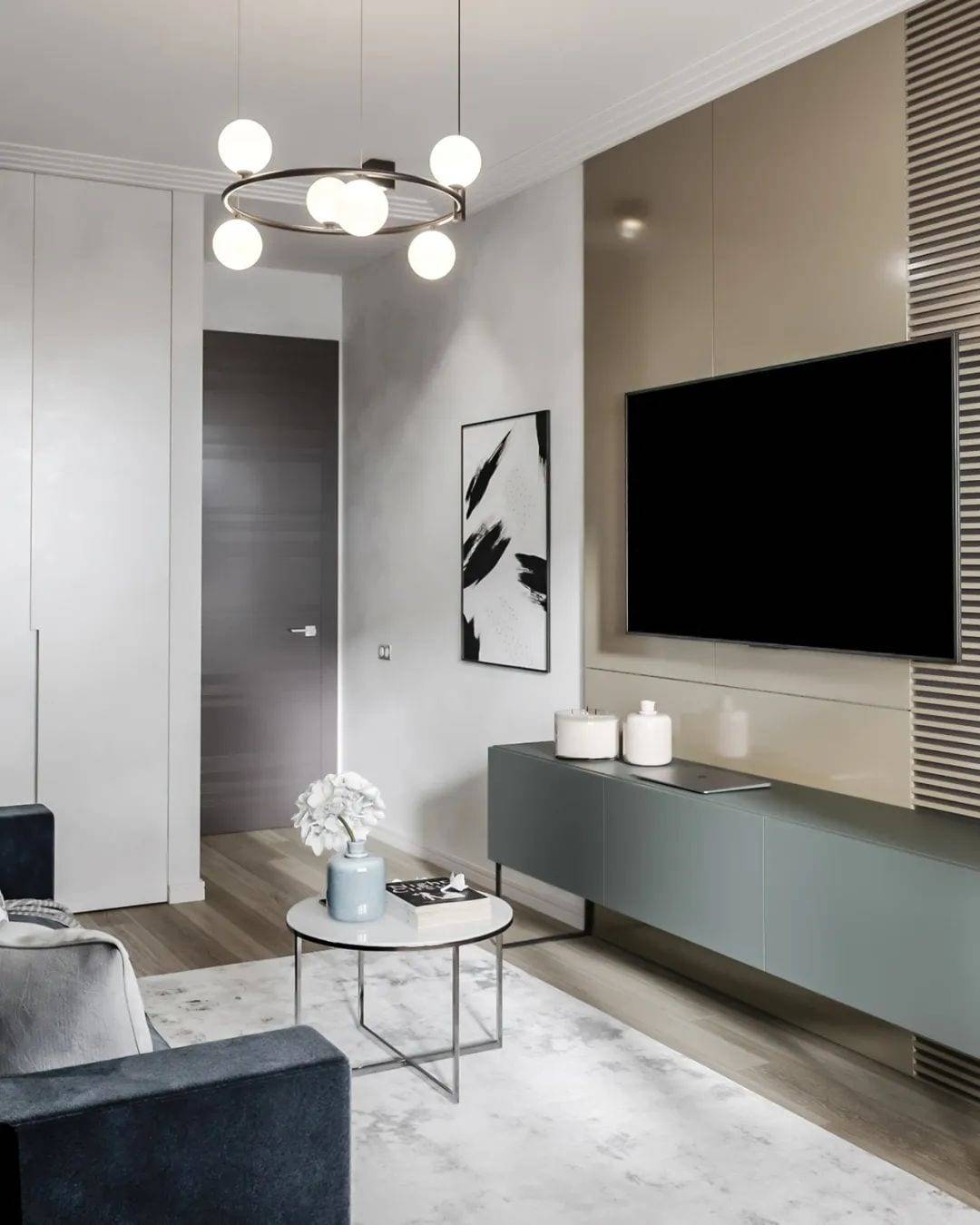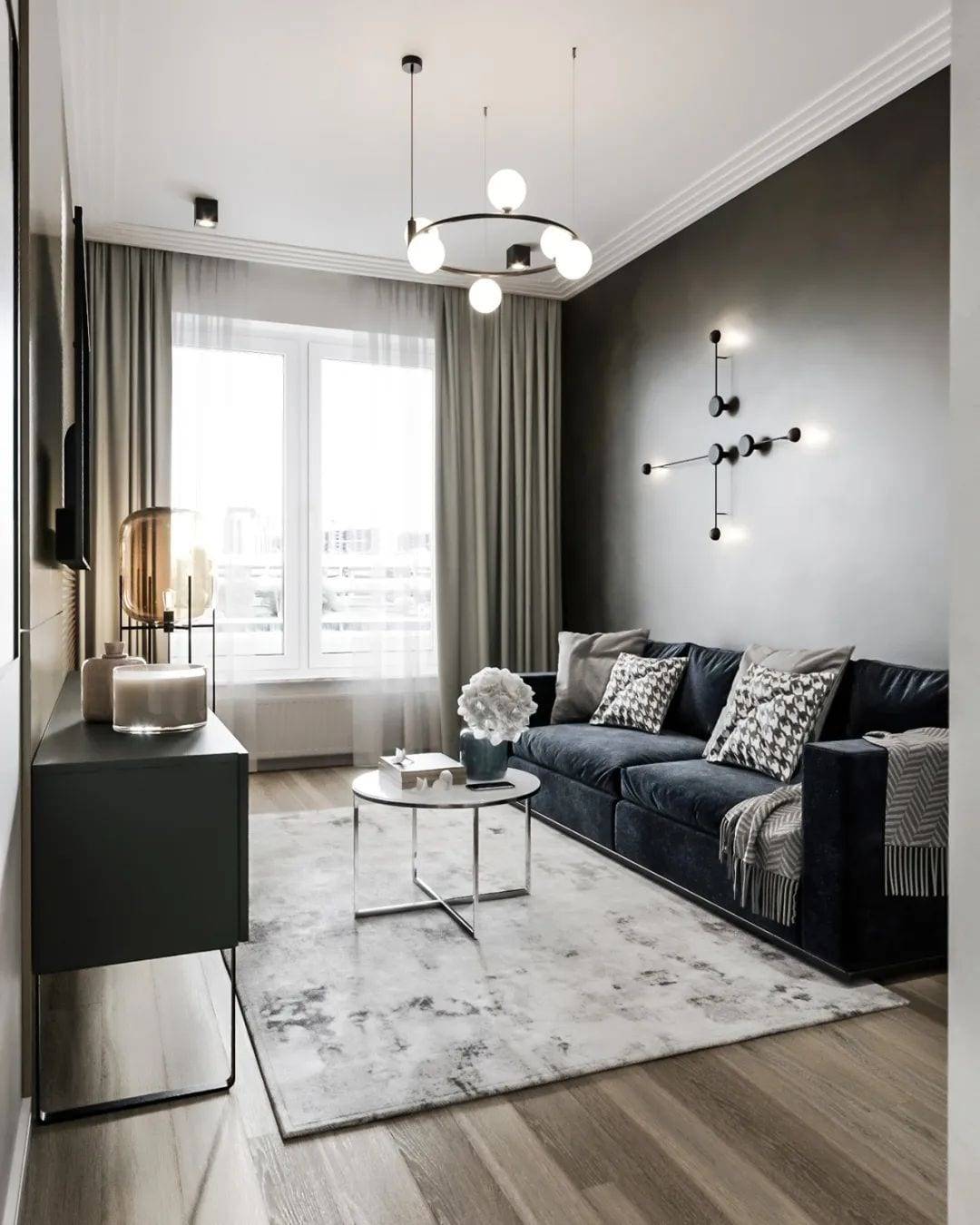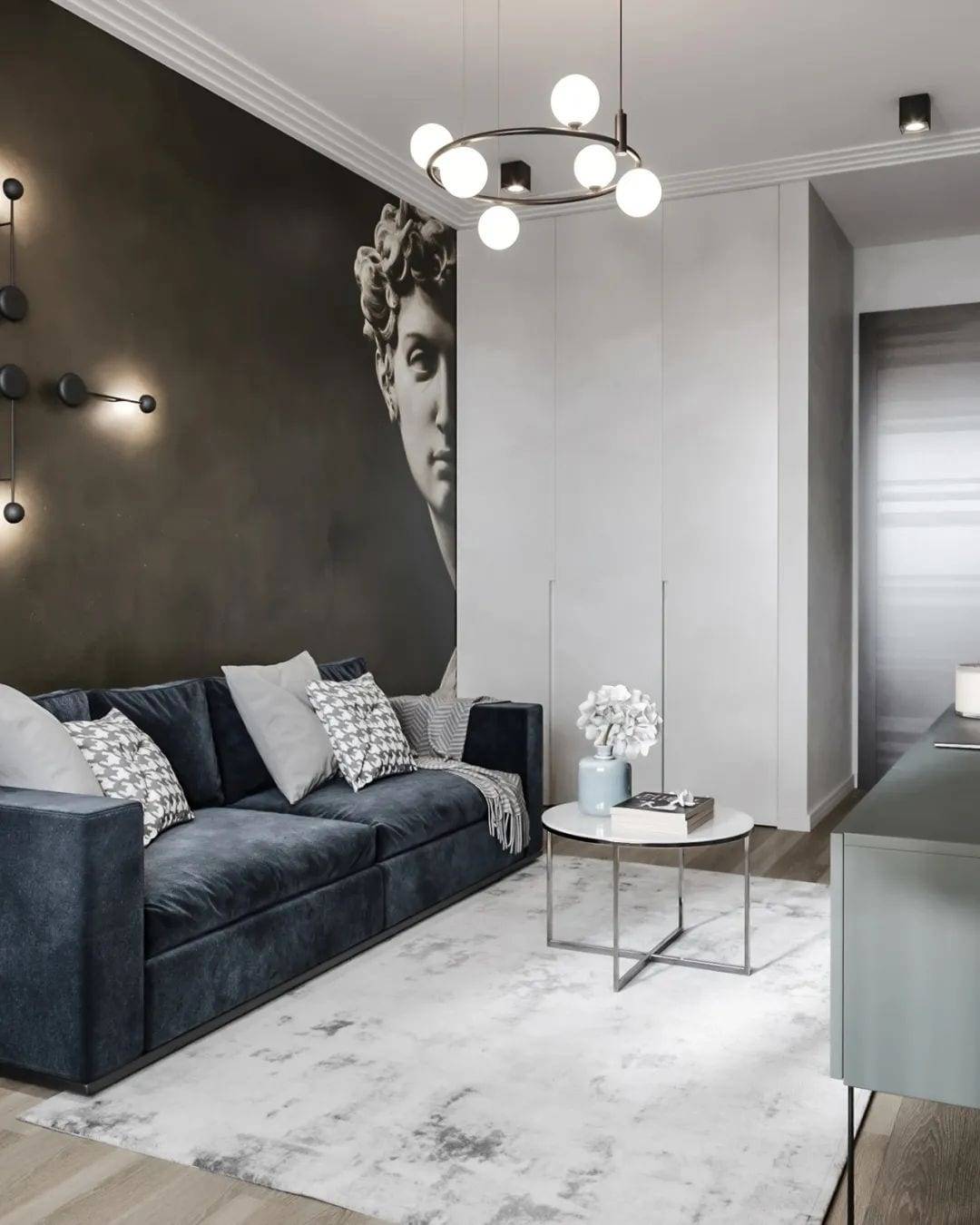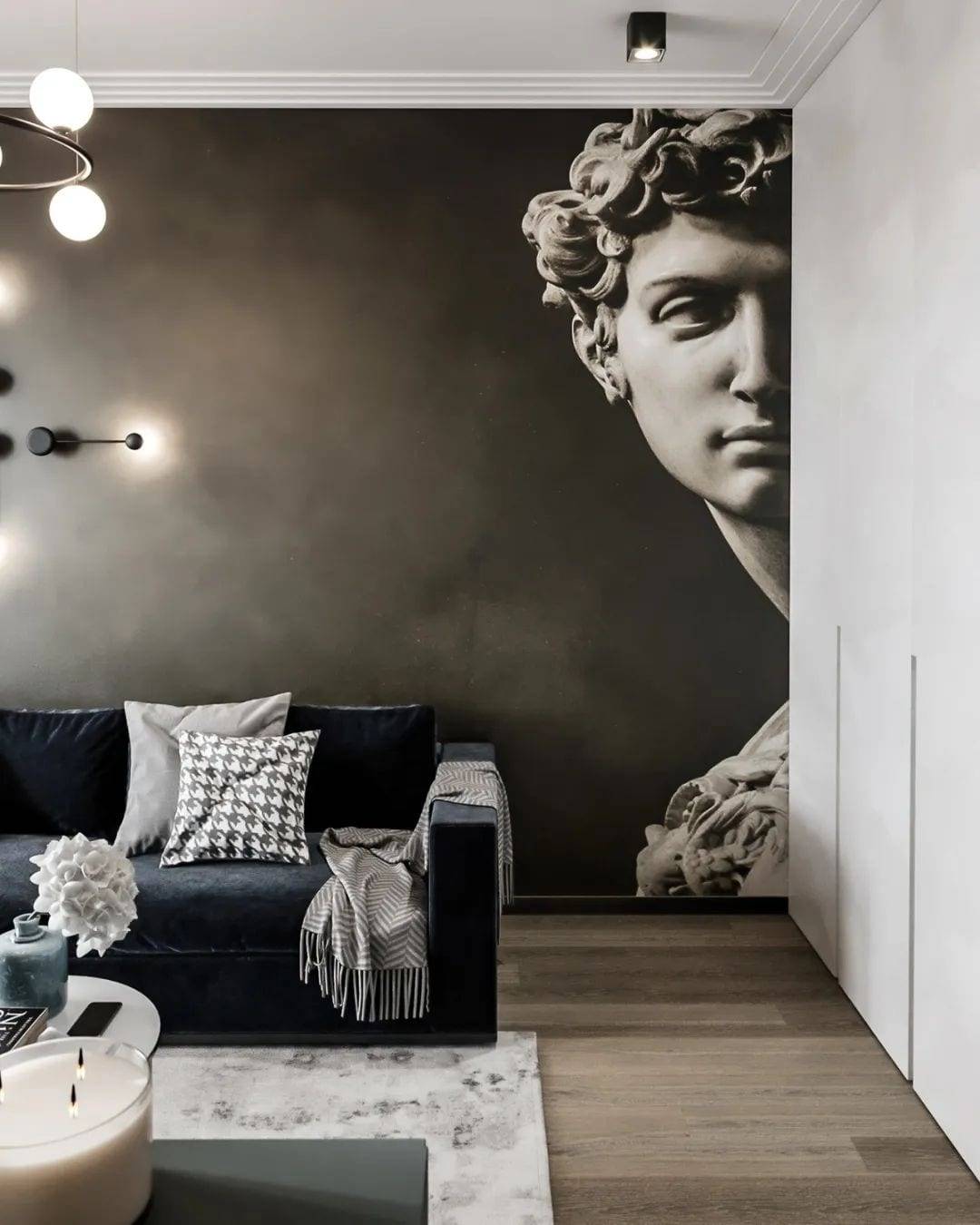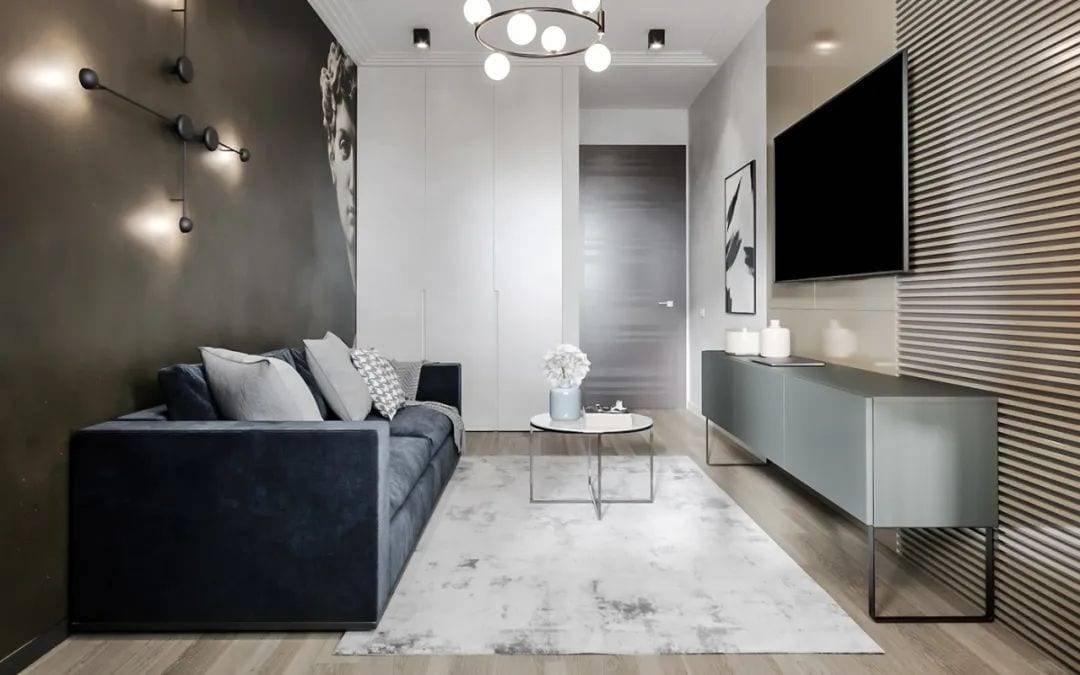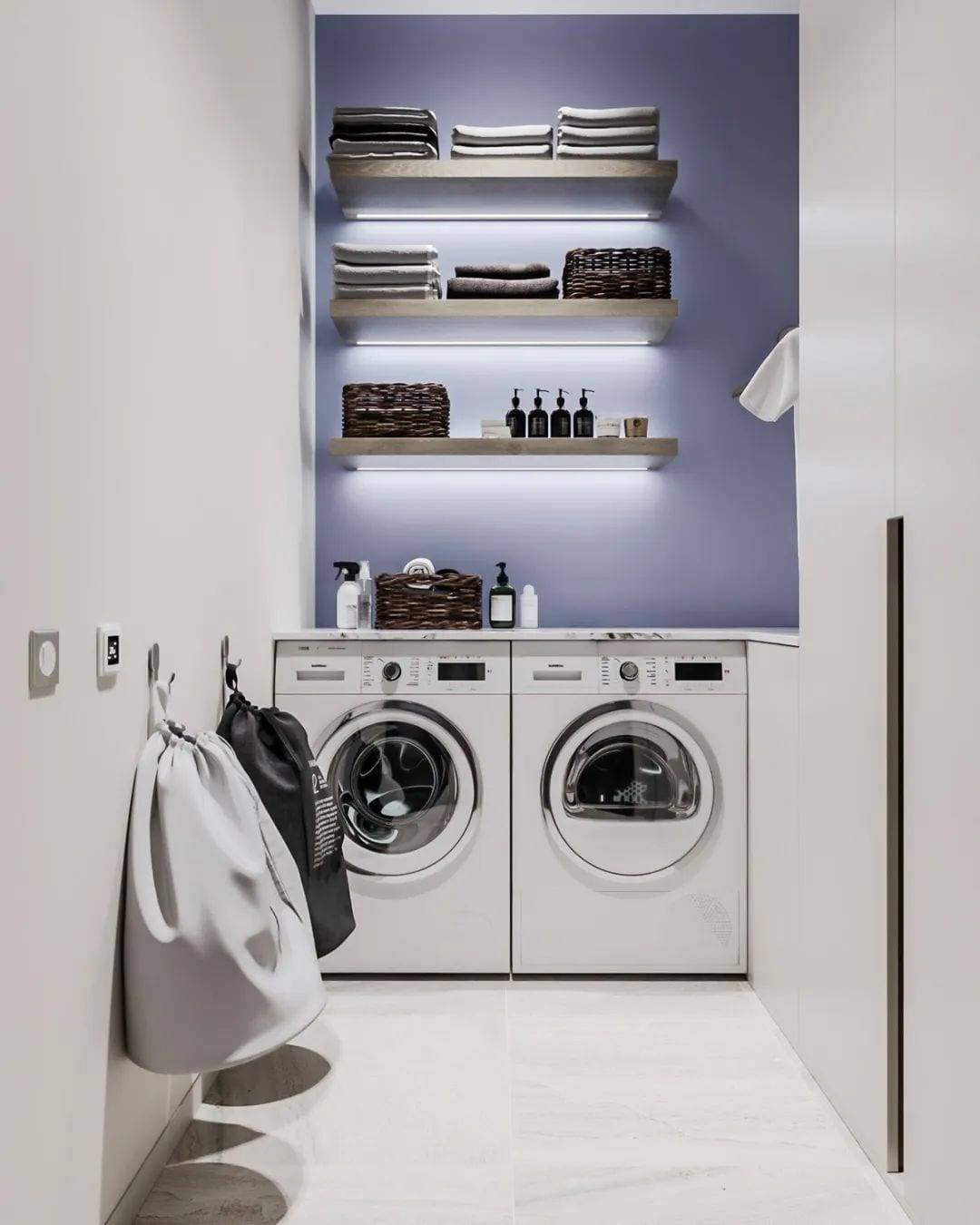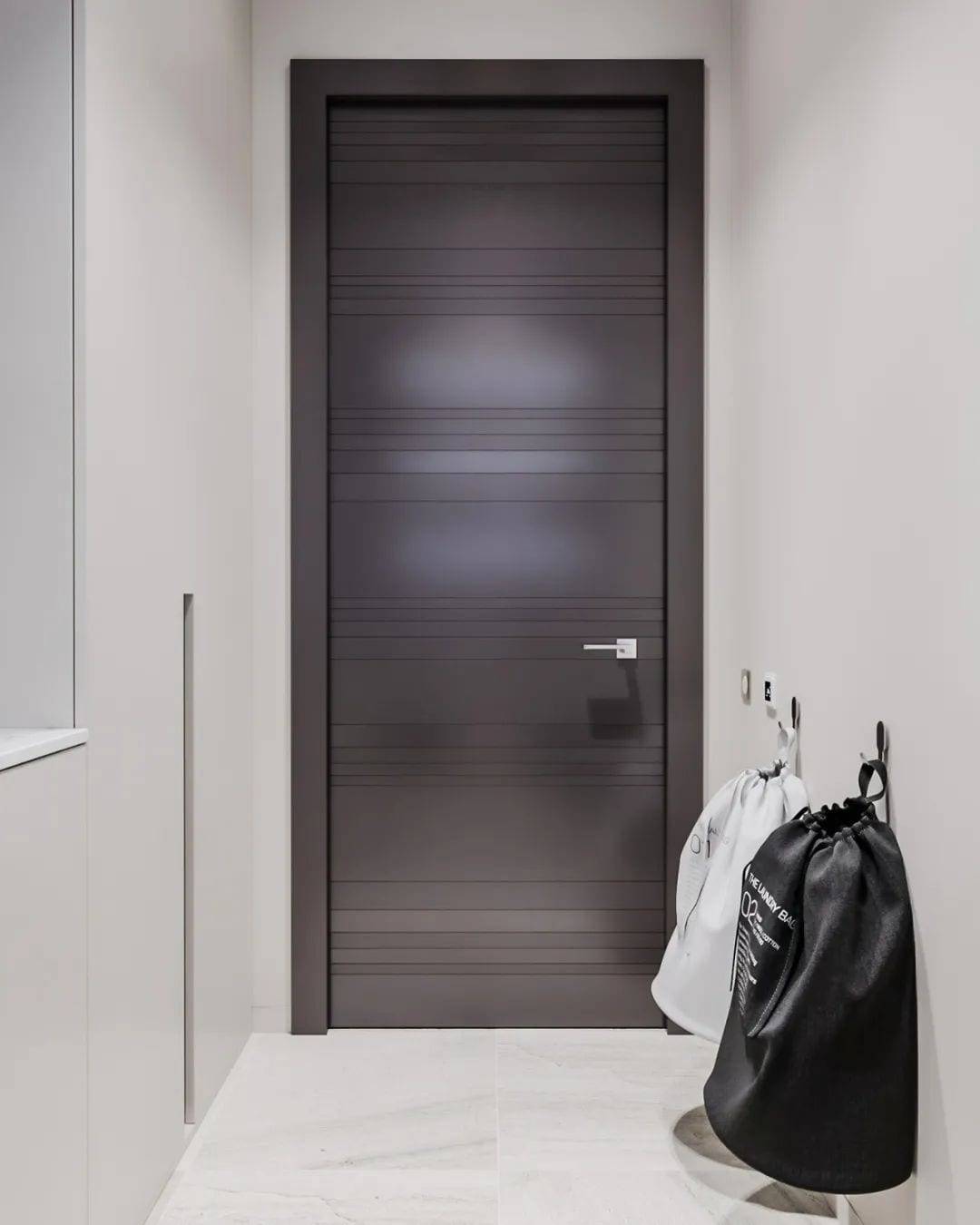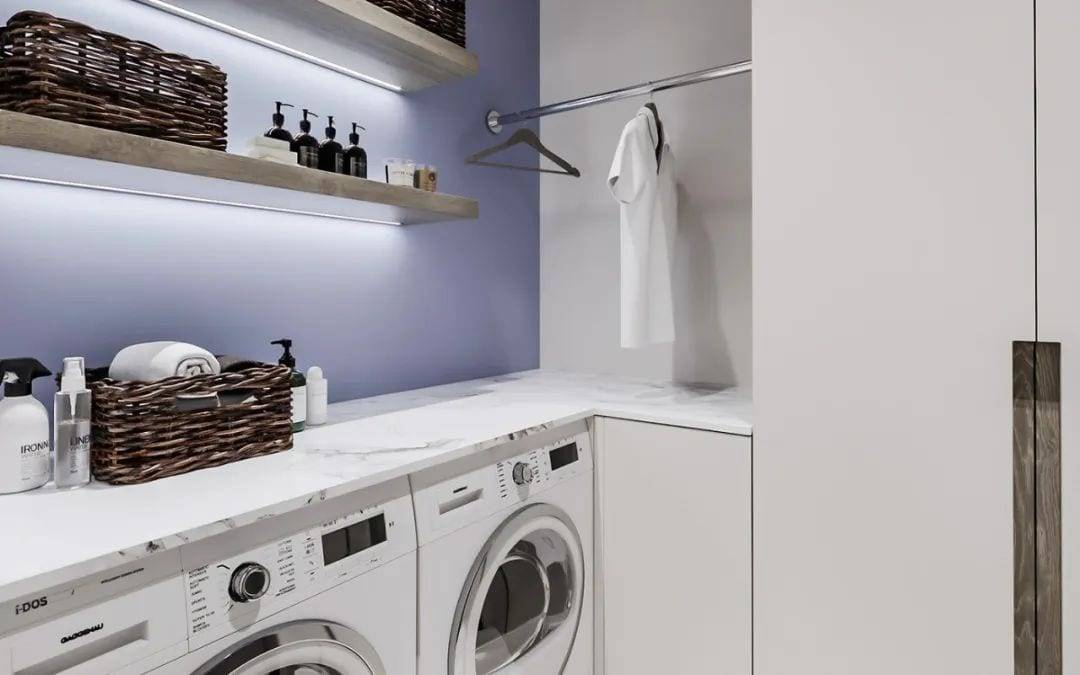 The fragrance-filled master bathroom is fresh, clean and simple. The natural wood color and calm stone, cleverly tied together, clean and elegant.