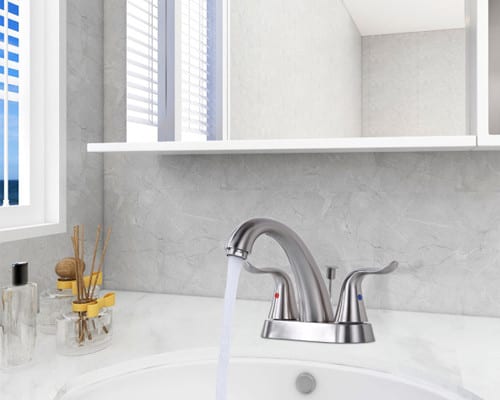 Different Ways To Install Taps
How Do I Install A Faucet?
1, Preparatory Work Up Front
Before installing a faucet, check that the kit is complete and the installation tools are ready. Common faucet accessories are hose, rubber washers, shower, decorative cap, leggings, etc..
2, Before Installation To Clean
Before installing the faucet, first clean the water pipes, drain the water cleaning the impurities in the pipeline, installation of impurities in the hole, and insist that the package contains impurities in the accessories, so as not to block the valve core when installing.
3, Left Hot Water Right Cold Water
When connecting the pipes, remember that the left side is the hot water pipe and the right side is the cold water pipe. The distance between the two is 100-200mm. after the inlet pipe connection is fixed, remove the tap, and install the tap after the wall mud is finished. In order to avoid the surface coating is polished.
4, Single Hole Faucet Installation
For single-hole basin faucets, a special corner valve must be selected for installation. The angle valve must be fixed to the hot and cold water pipes of the wall outlet. If there is a distance between the angle valve and the water pipe on the faucet, you will need to purchase a special pipe to extend it. If the inlet pipe is too long and exceeds the outlet pipe, the section can be cut off as needed. If the angle is not suitable, you can bend it to the required position as needed.
5, Shower And Bathtub Faucet Installation
If it is a wall-mounted faucet, you need to choose a suitable height to bury the water pipe. The distance between the hot and cold water pipes is about 20 cm or more. If it is a concealed faucet, the faucet sluice should be embedded in the wall. Attention needs to be paid to the thickness of the wall. The plastic protective film of the spool should not be removed to avoid damage to the spool when the concrete is buried. In addition, care should be taken to adjust the up and down, left and right direction of the valve core when burying, so as not to bury it.