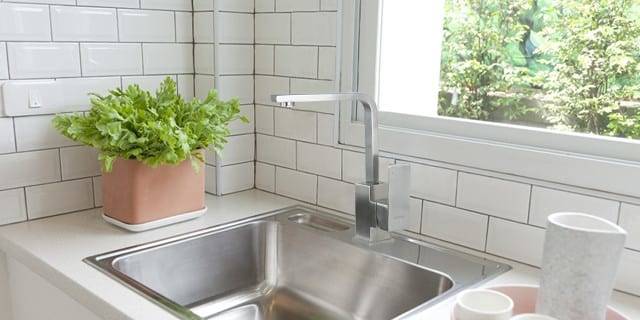 With the continuous improvement of living standard, people are constantly pursuing higher quality of life, and healthy and environment-friendly green products have been a great concern. Today, water poisoning incidents are common, ordinary kitchen and bathroom products have been unable to meet the needs of healthy life, more and more thirsty for diversified, high-performance, safe kitchen and bathroom products.WOWOW faucet in the spirit of "people-oriented, healthy and safe" concept, the use of lead-free medical grade SUS304 stainless steel production products.
Sometimes it is a kind of enjoyment to cook a sumptuous dinner for the family, and it is also a kind of enjoyment to take a hot bath for yourself, and this is when the WOWOW faucet fully shows its advantages. Water pollution is already a fact of life, how to effectively prevent secondary pollution, so that the water that enters the crowd and touches the skin is low pollution, has become an anxious problem. wowow faucet can effectively solve this problem, its material will never rust, healthy and lead-free, durable and brand new, wowow faucet completely get rid of the drawbacks of these traditional kitchen and bathroom products, it to The technological posture makes it convenient, safe and secure for users.
Lead-free faucet represents the future development direction of the kitchen and bathroom industry, we all know that with the destruction of the environment now, safety has always been a concern. So WOWOW faucet more reflects the needs of the current social life, its safety, environmental protection, energy saving features are deeply rooted in people's hearts, more accepted by the people. We know that safety, environmental protection and energy conservation will be the focus of the consumer market, and WOWOW faucet meets the focus of people's pursuit and attention. Elegant and generous design, green and healthy concept, WOWOW will become a popular product.
WOWOW faucet stands in the user's perspective, according to the reality of society, it meets people's needs, health and safety are priceless, buying green and healthy products is the same as buying comfortable and safe high quality life.