Original Eos   Interior Design Alliance
Elegant Fashion
Designer Natalie Ruden escapes the confines of the studio to serve her clients as an independent designer. Adhering to a simple and functional design is Natalie's goal at all times, blending materials, colors and lighting to give each home a sophisticated elegance.
01.
Modern Refined
Stylish and simple new home for two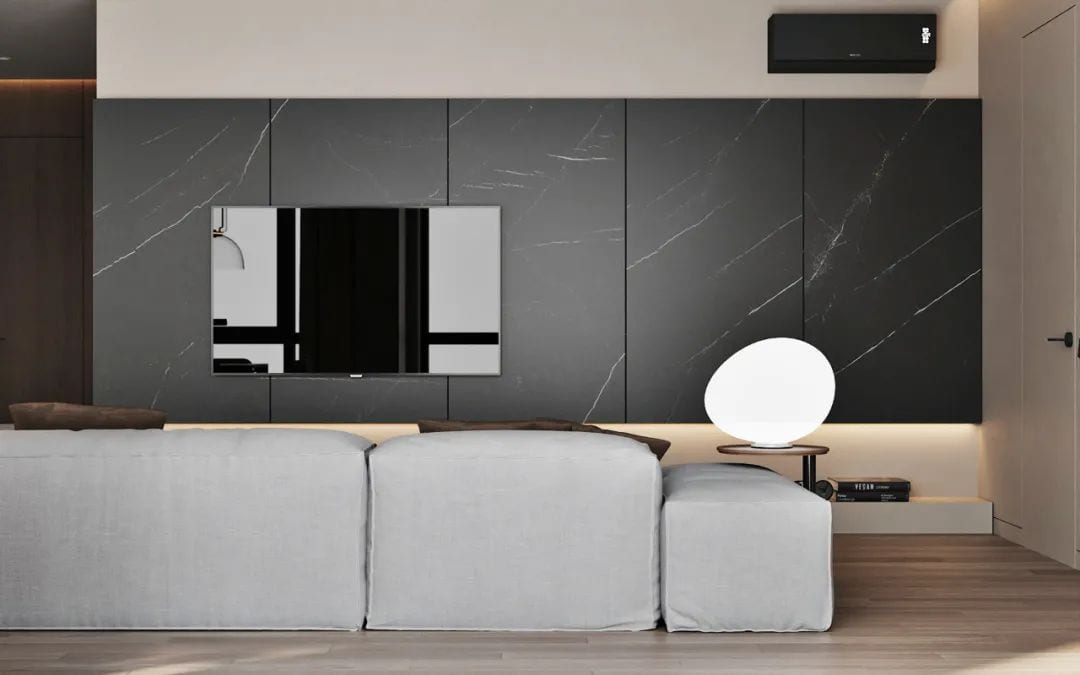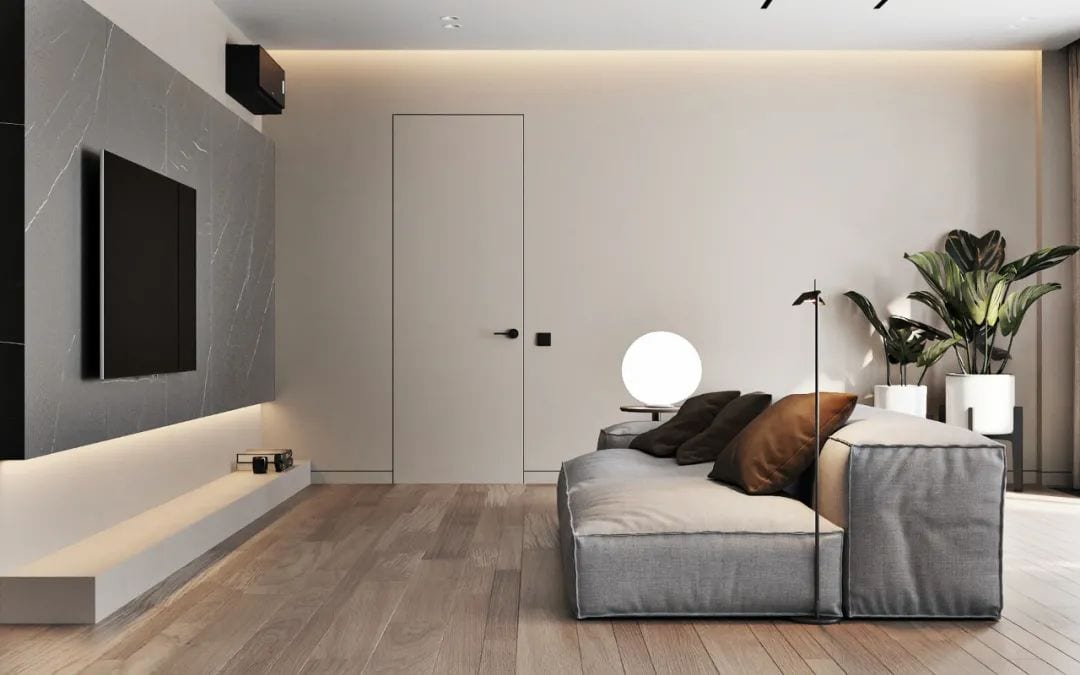 High-rise apartment located in Kharkov, Ukraine, the owners are a young couple, who expressed their love for the unique character and simple and sophisticated design.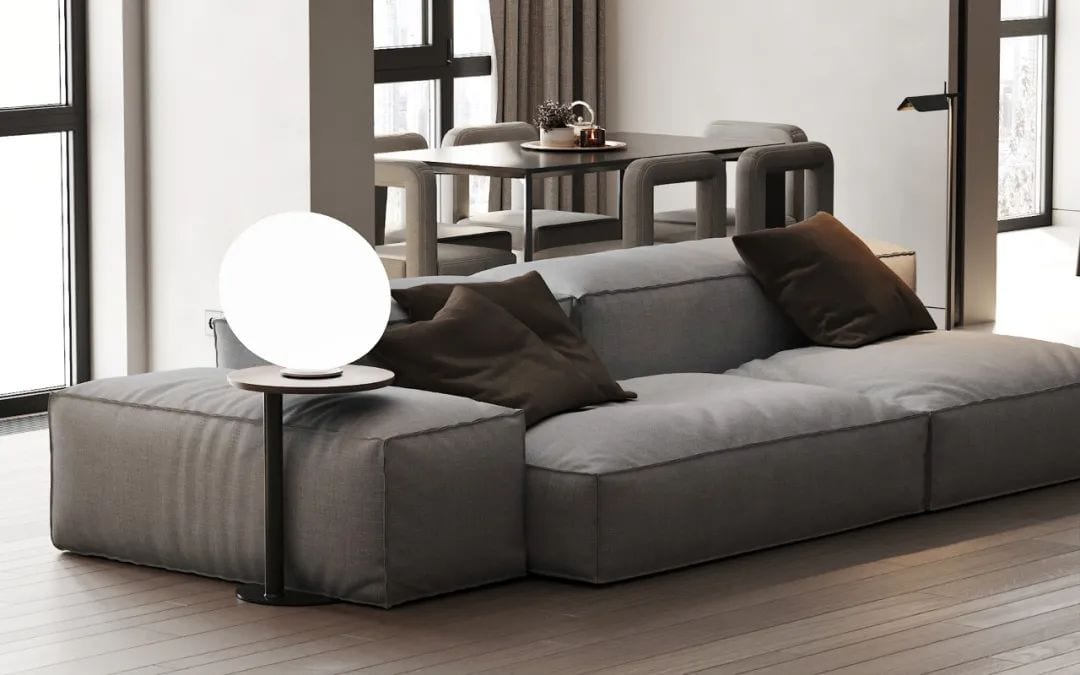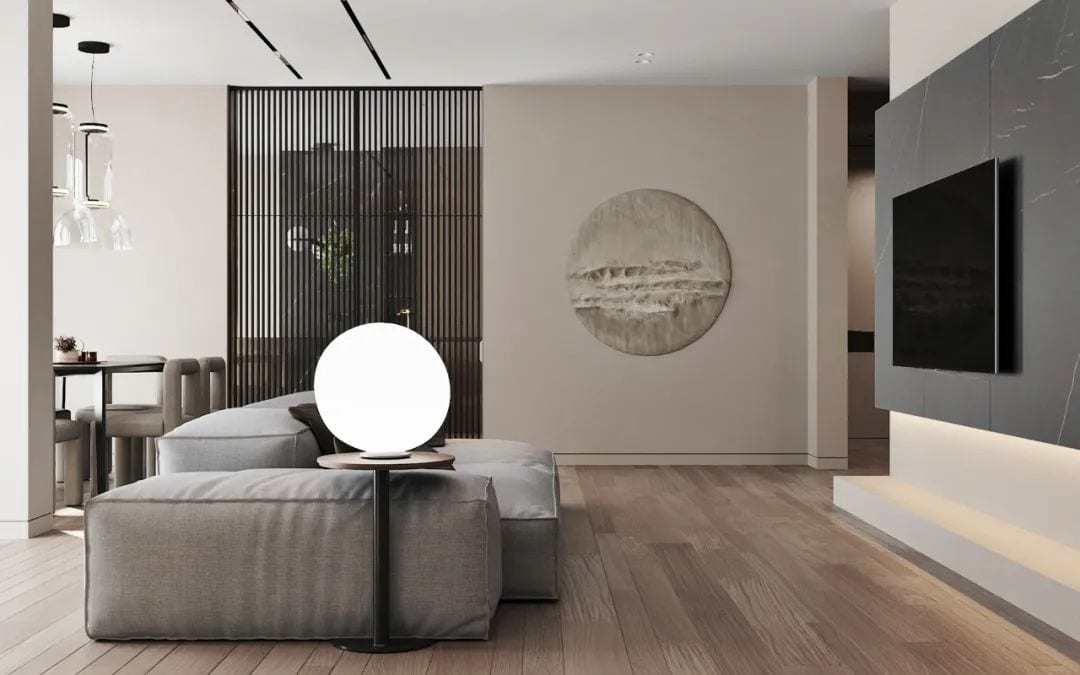 The sofa, which looks extremely comfortable, is located in the center of the living room, with space for movement all around, and the absence of complex furniture, creating a complete return motion.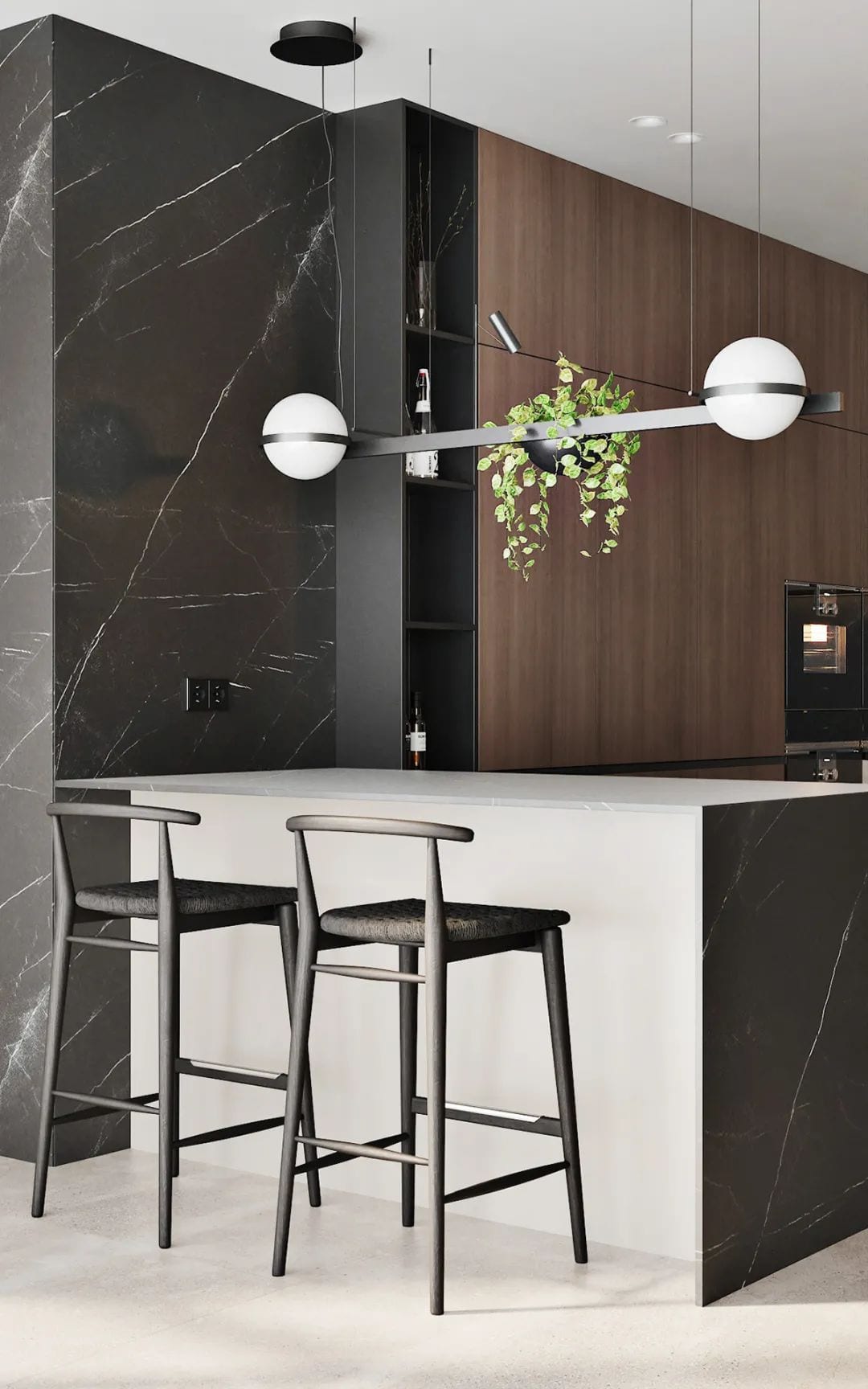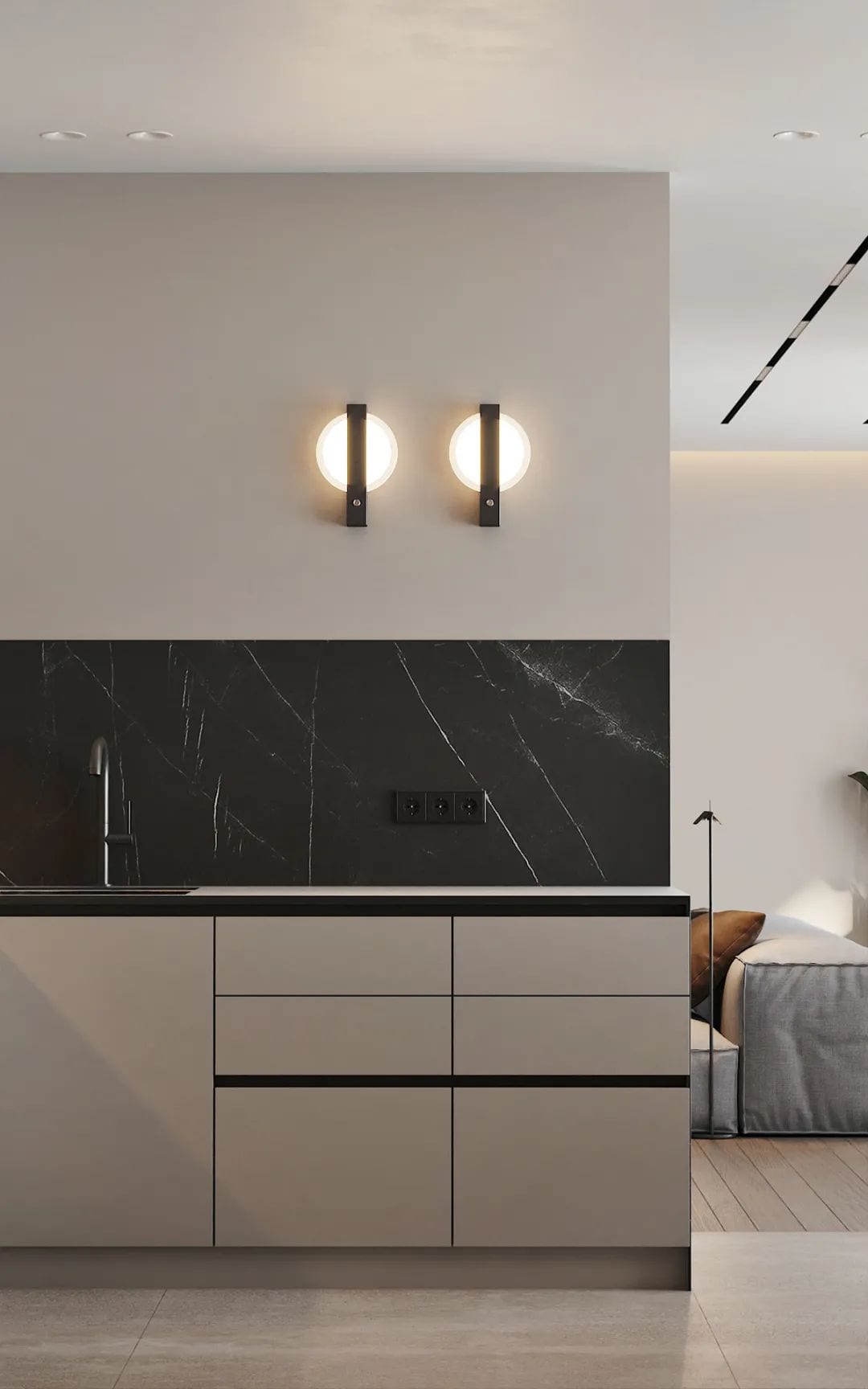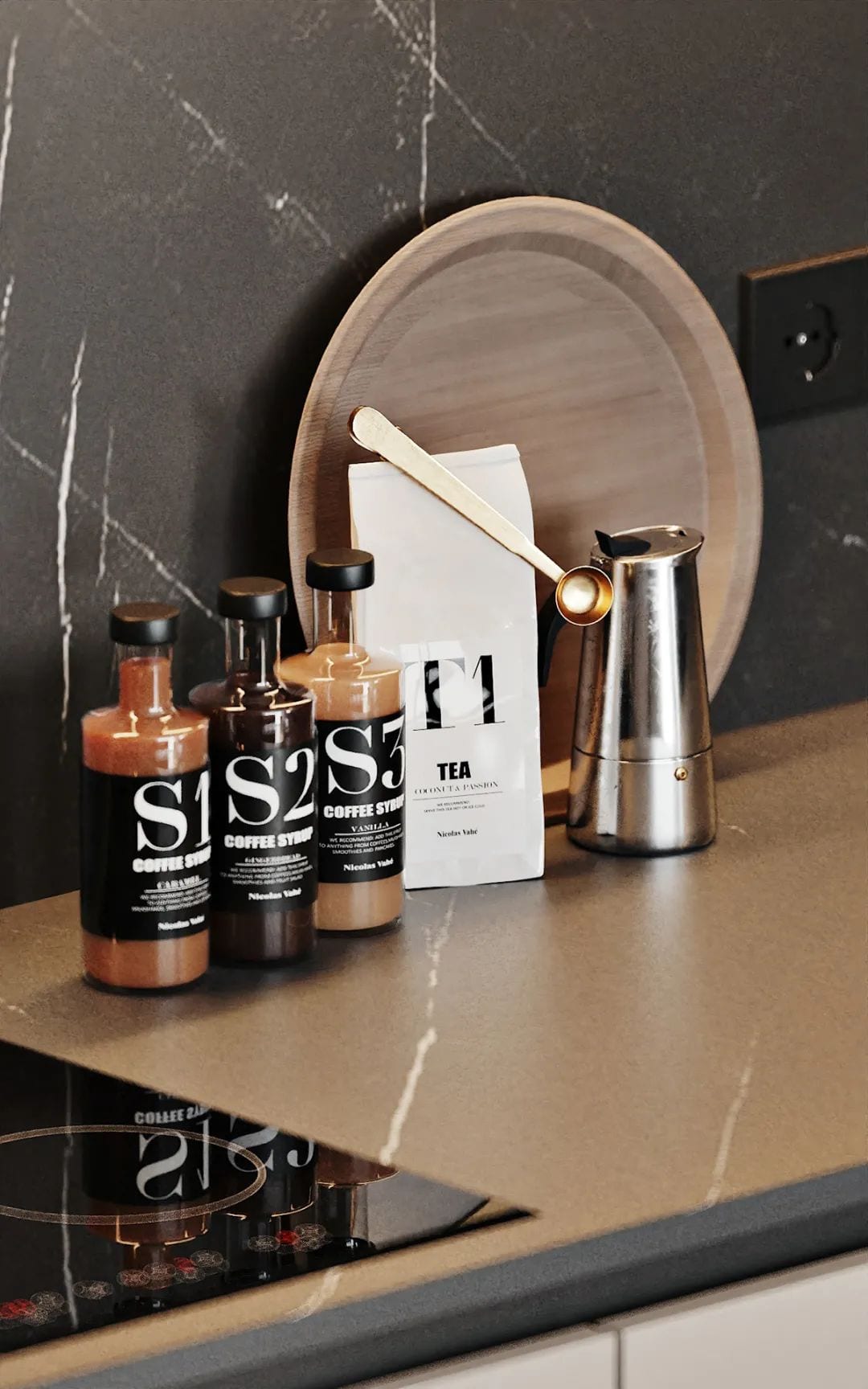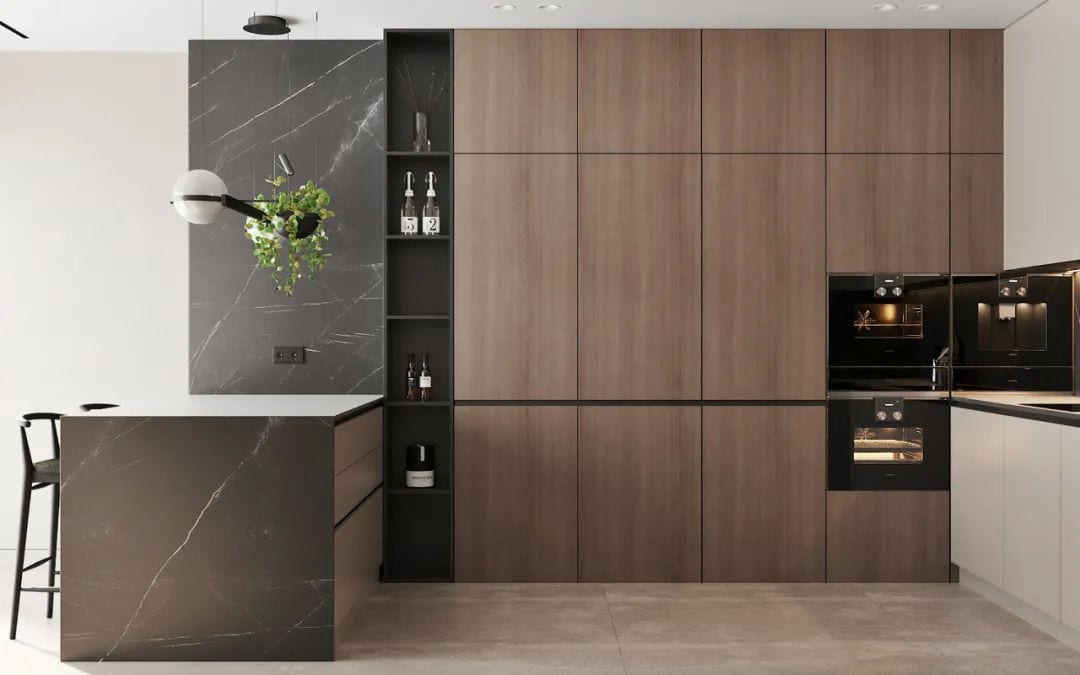 The kitchen is U-shaped, with a bar on one side and black marble extending from the side to the wall, elegant and noble.
The dining room is located in front of the floor-to-ceiling windows, gray dining chairs with a full sense of design, with the top of the glass chandelier, where there is not too much color, but choose a simple way, presenting a sense of modern fashion.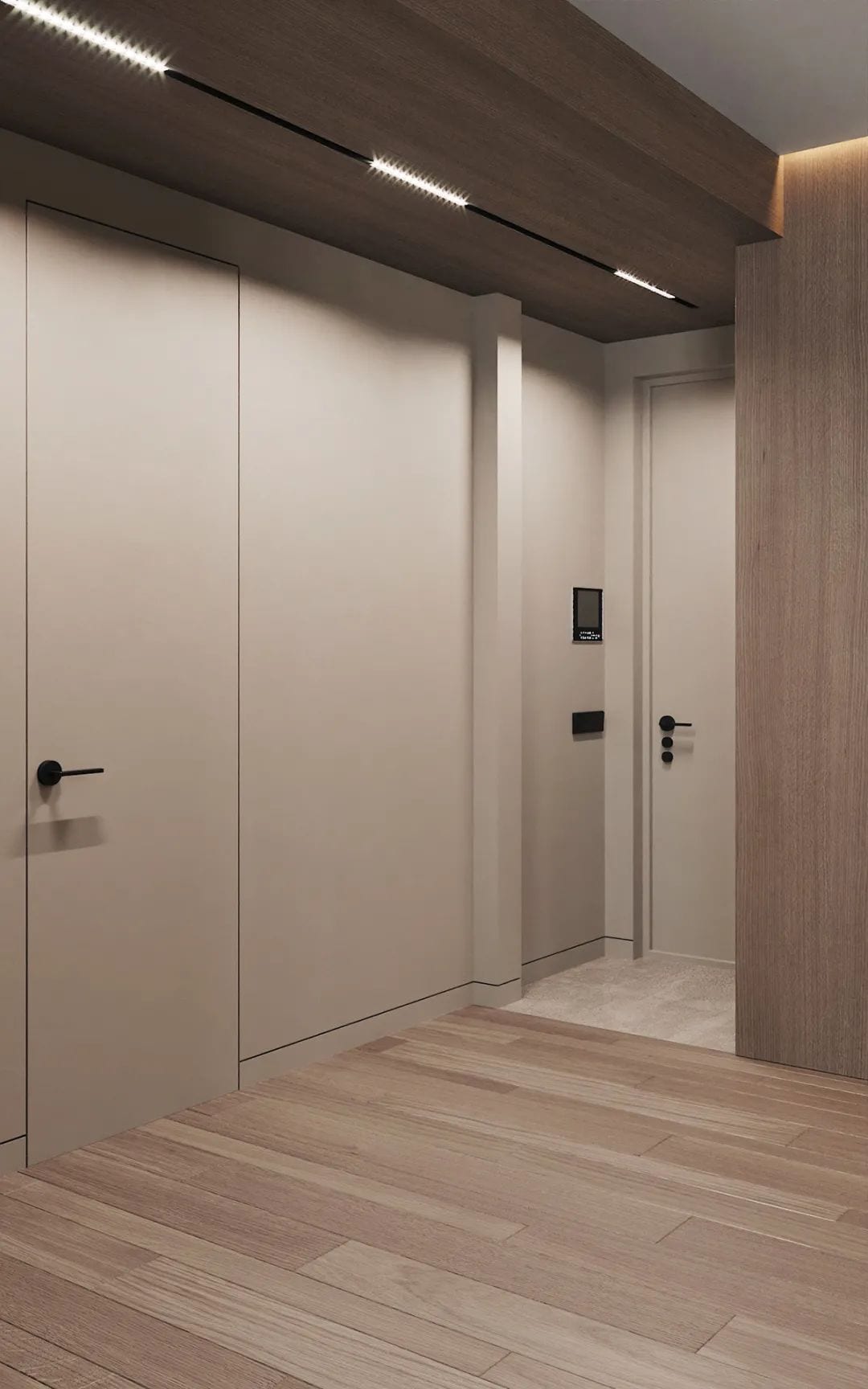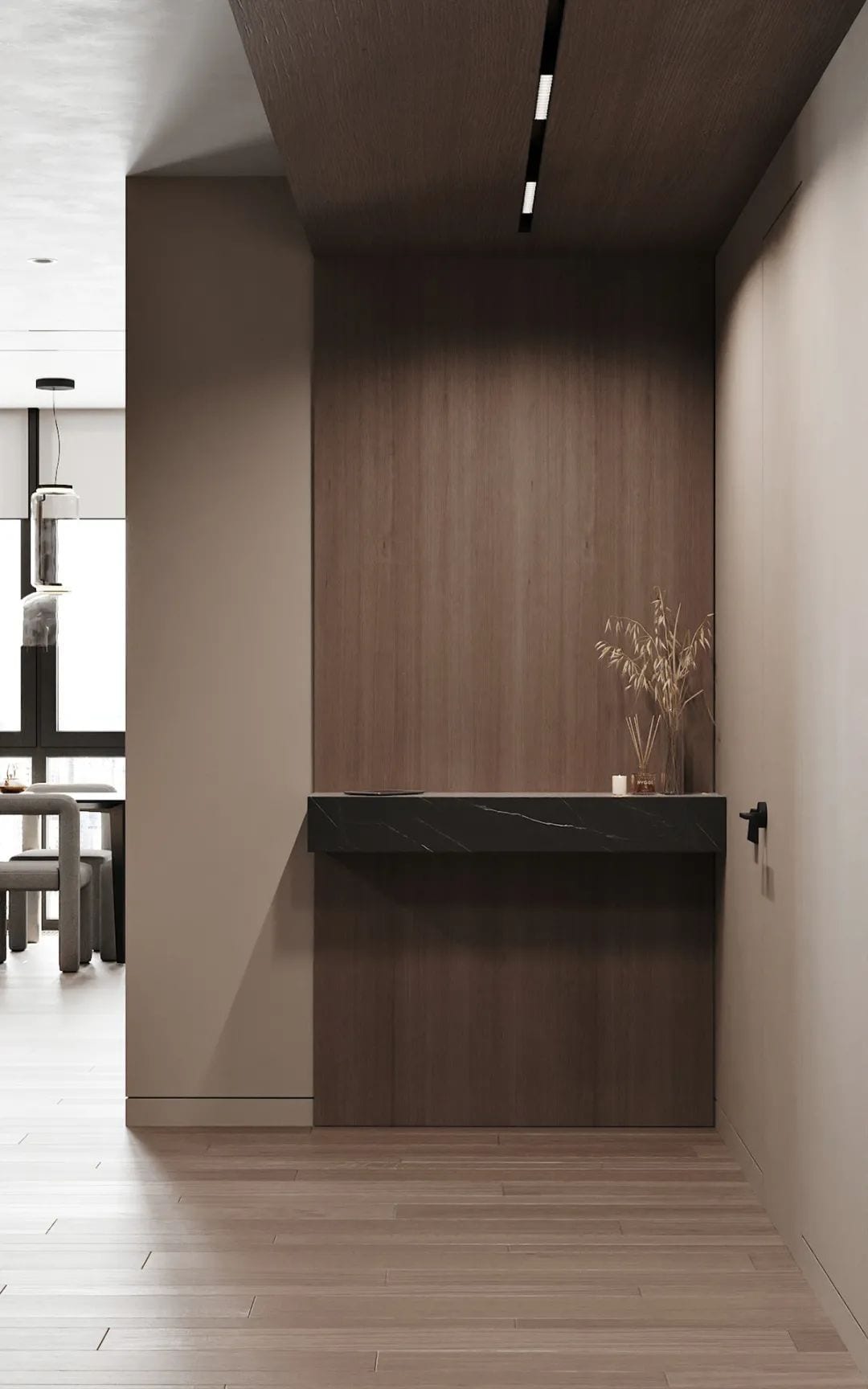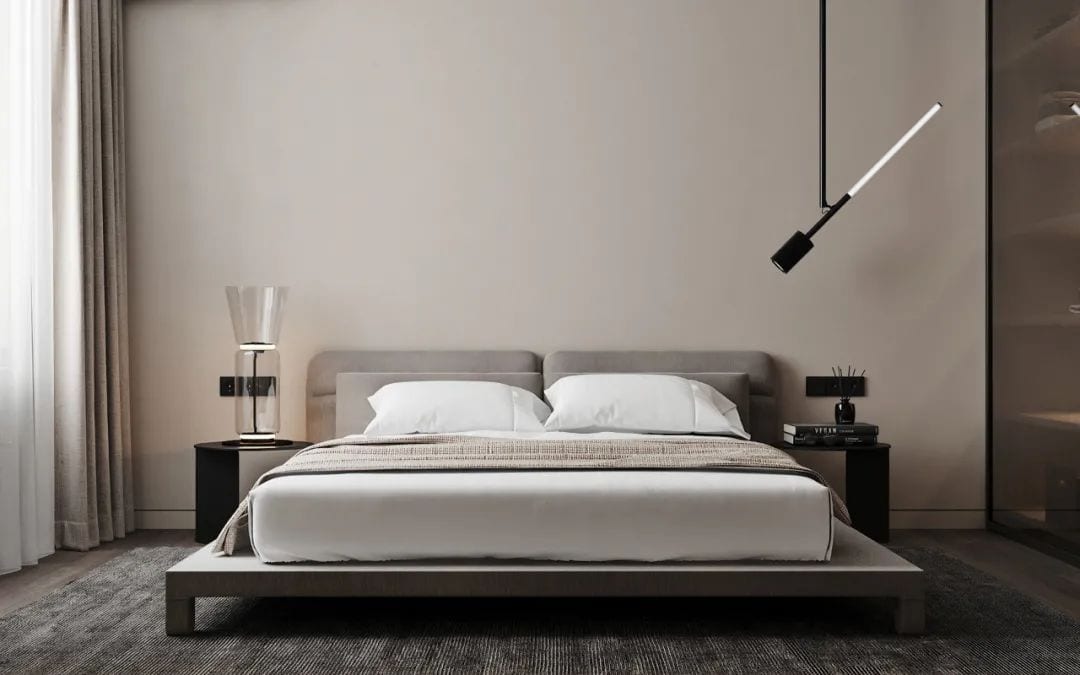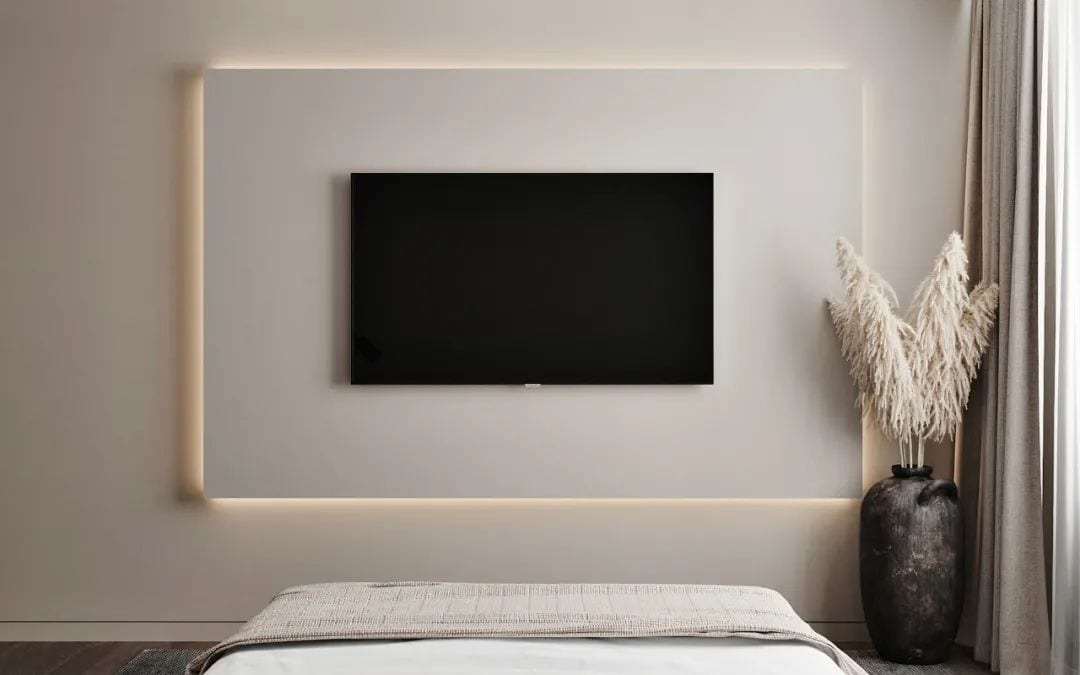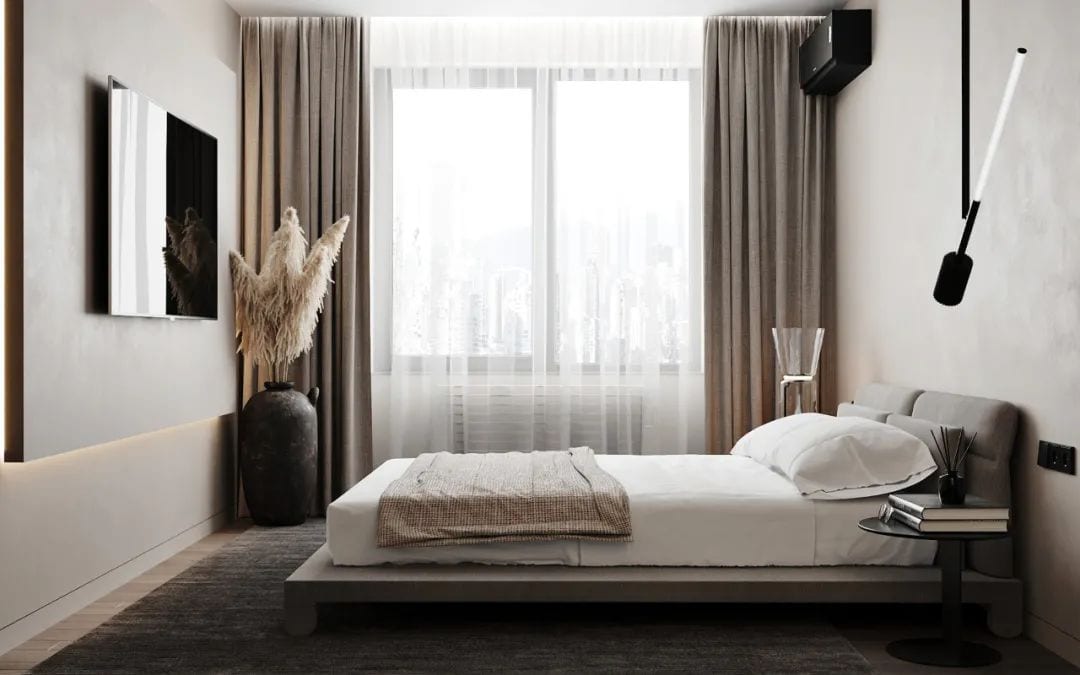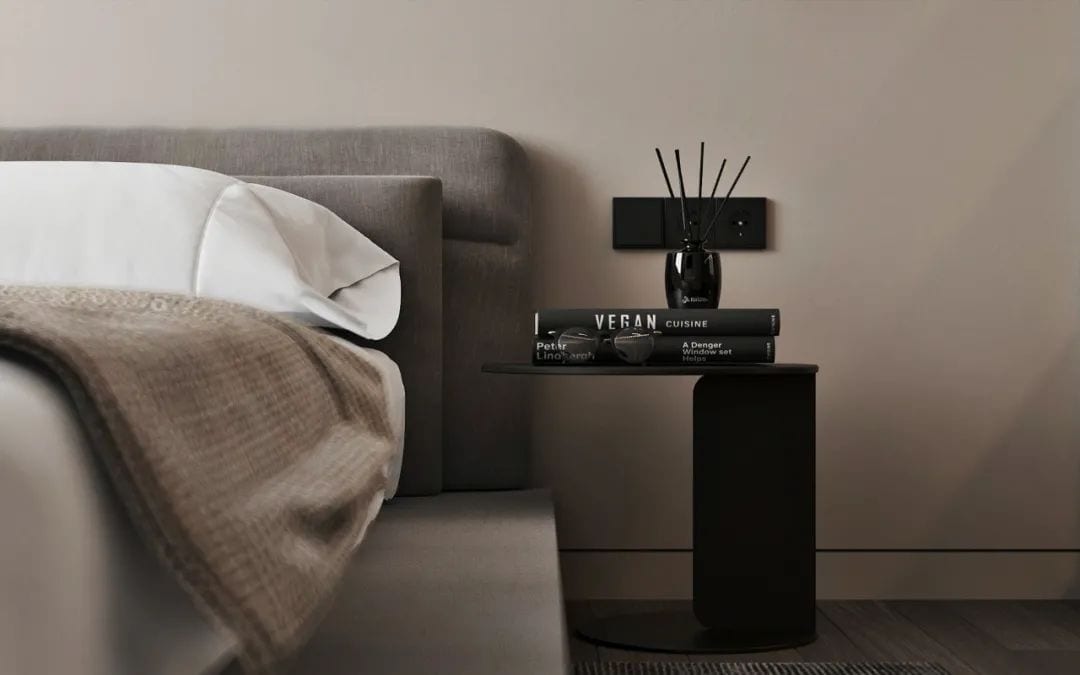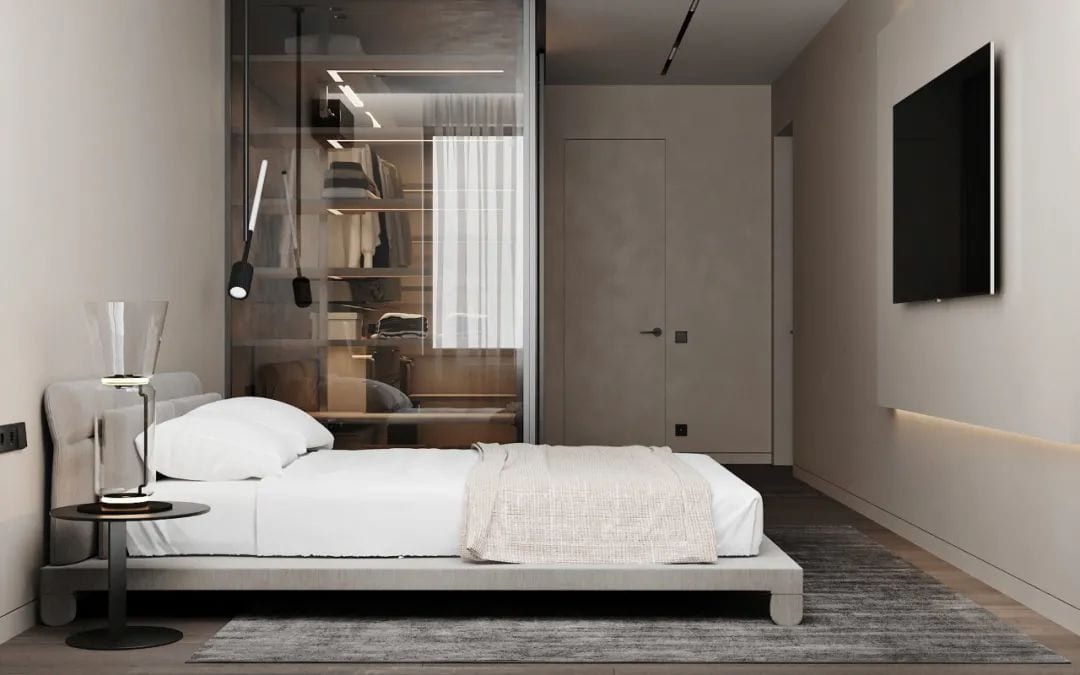 Comfort, simplicity, sophistication, the fusion of these words, will form the scene of this bedroom, life is both uniform and a thousand different ways.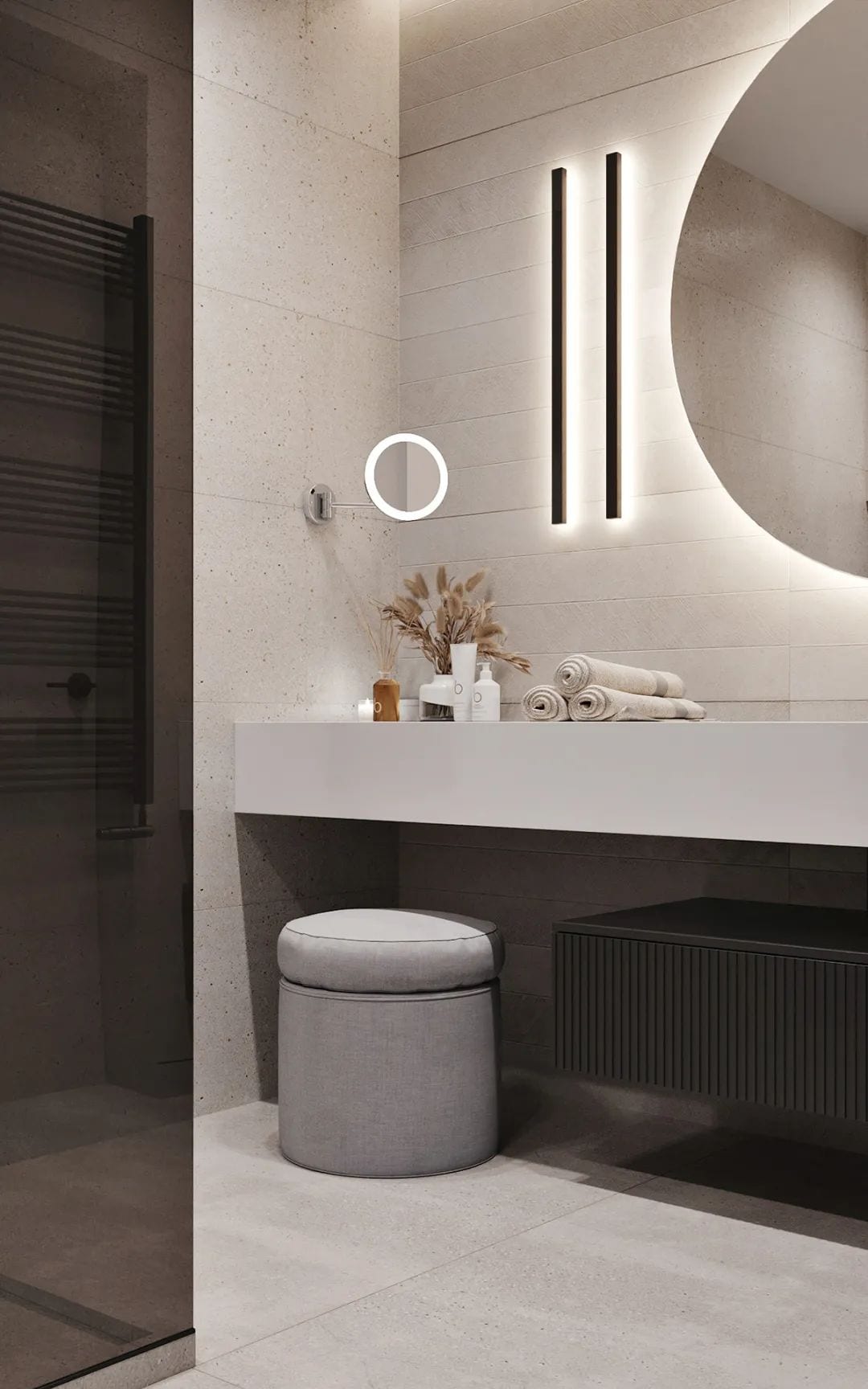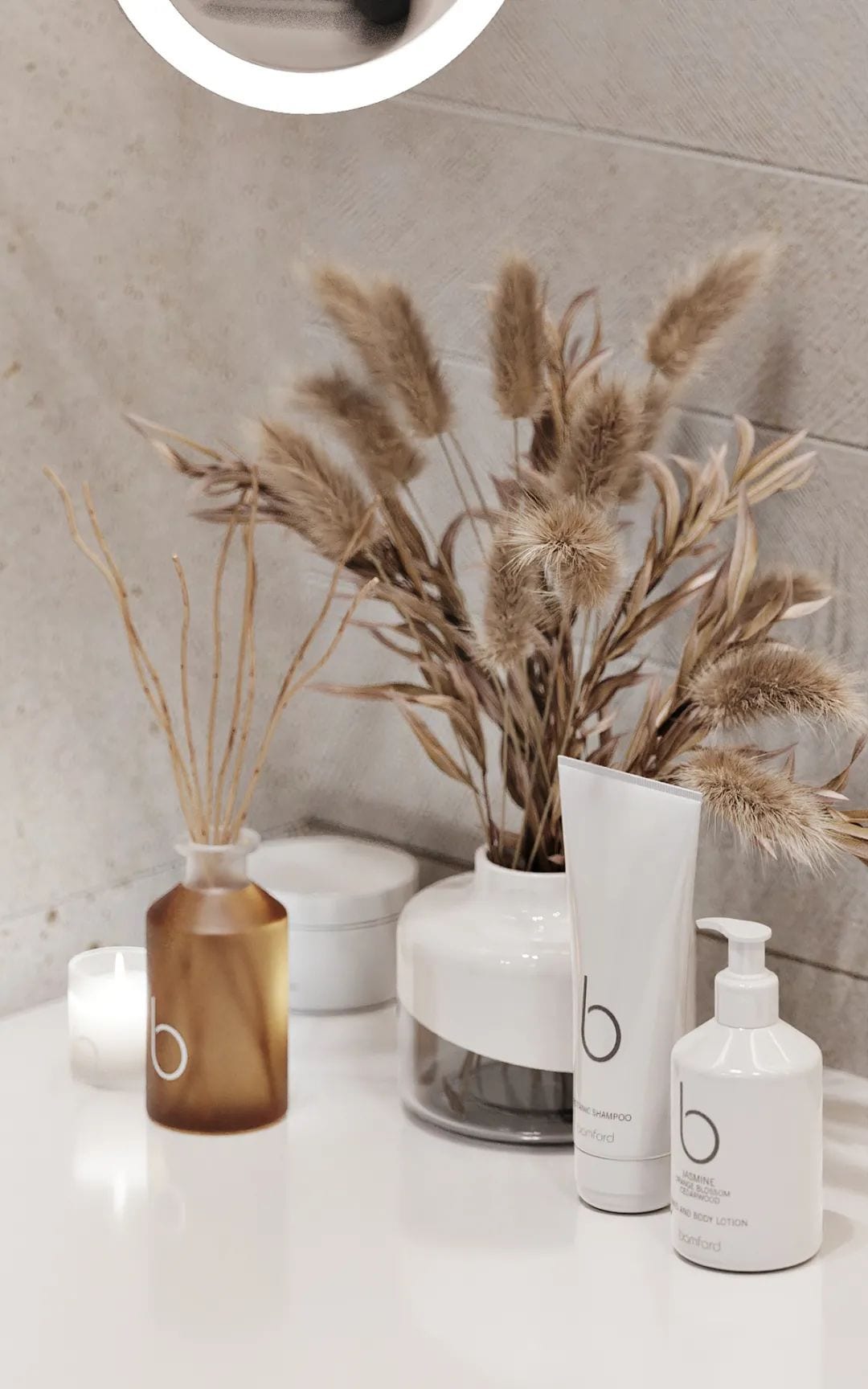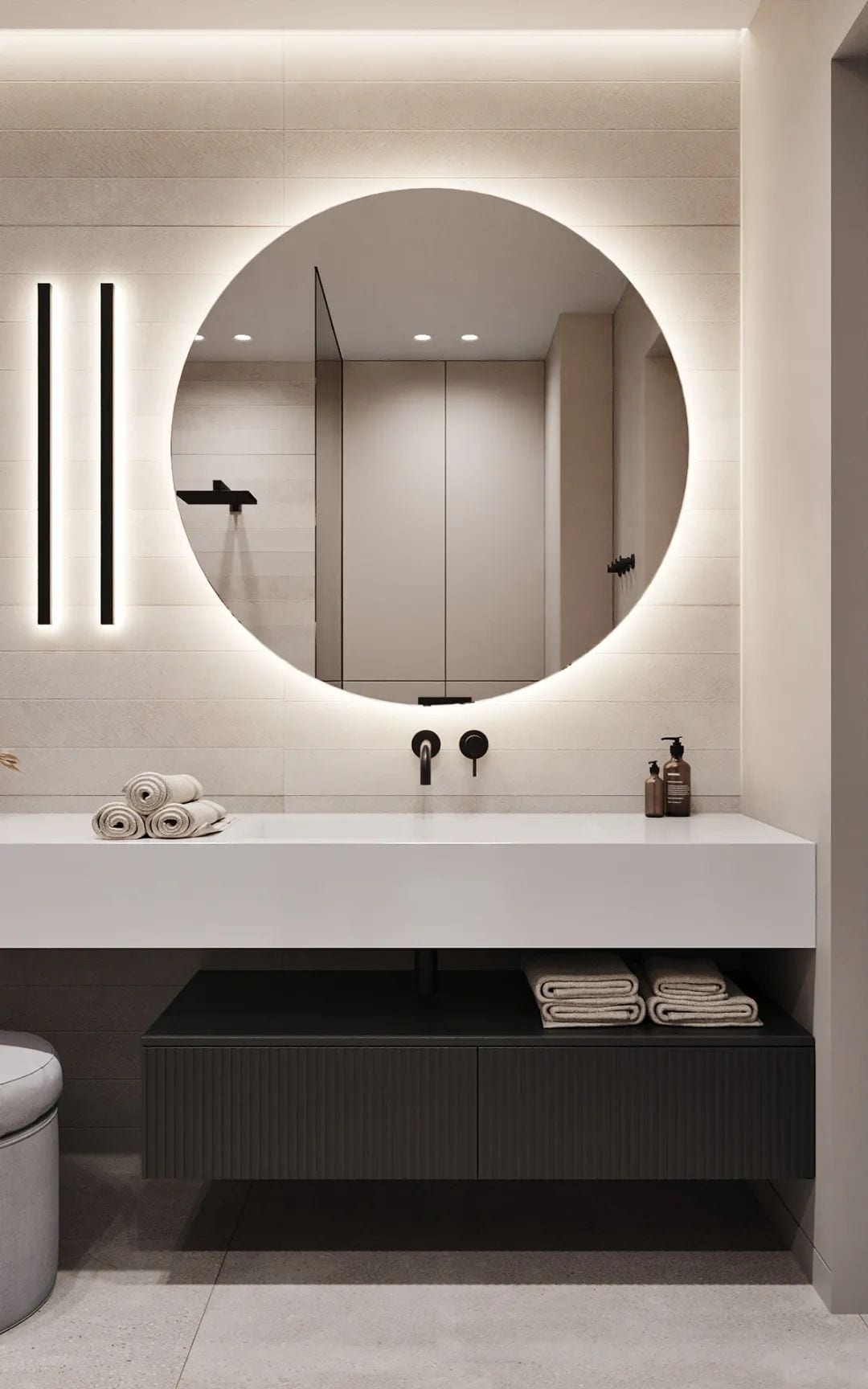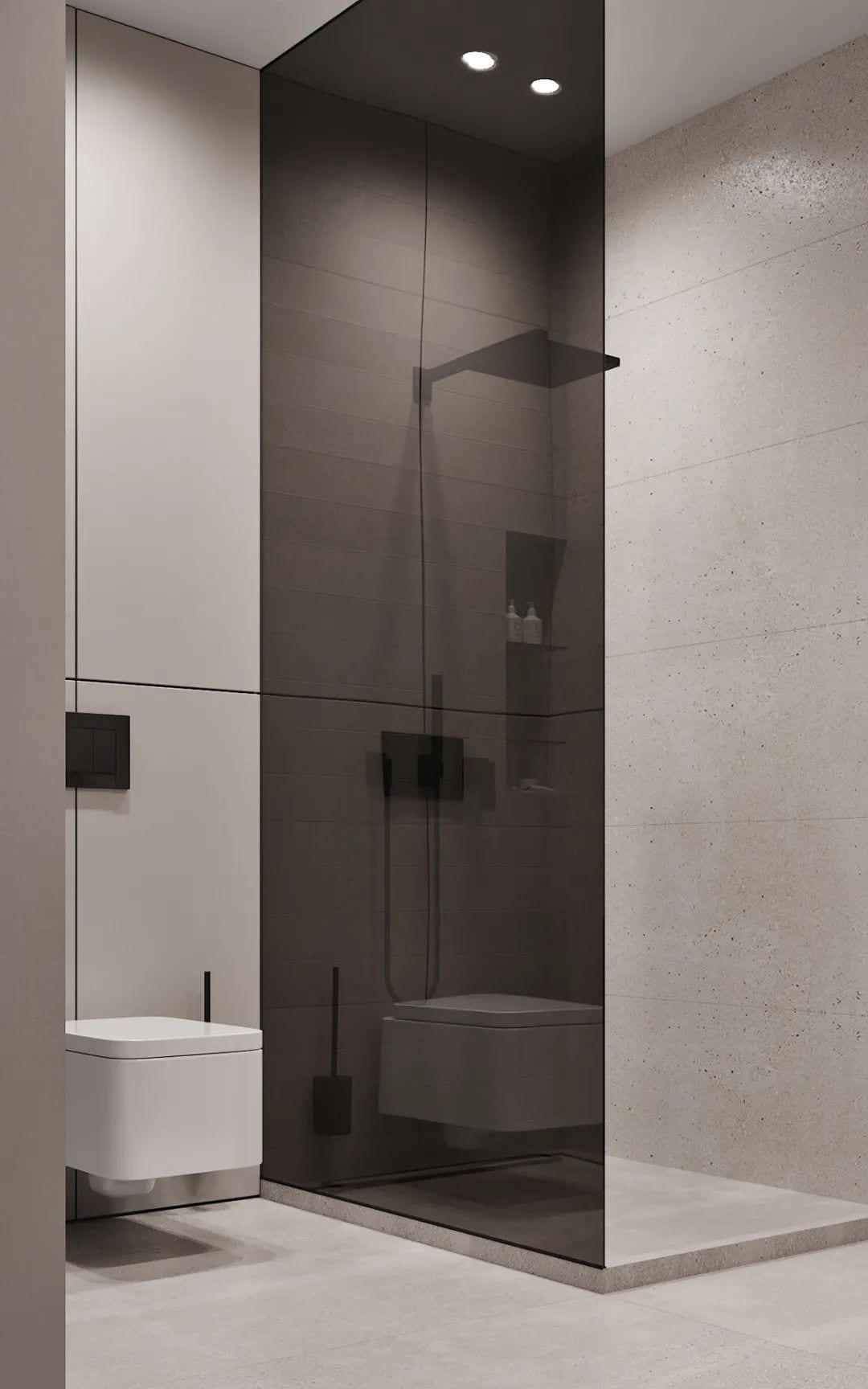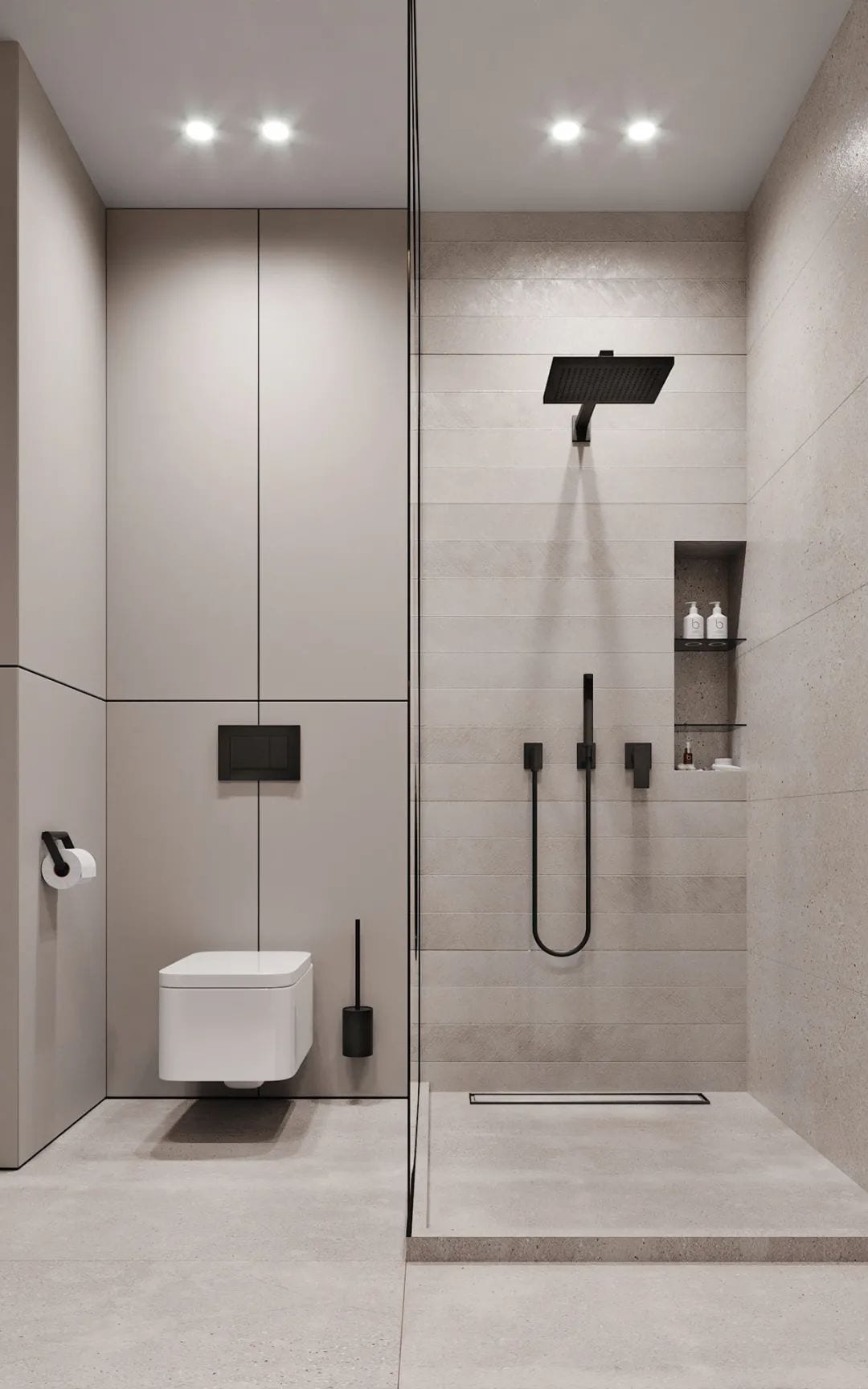 02.
Simplicity Elegance
The new look of an old house with superior lighting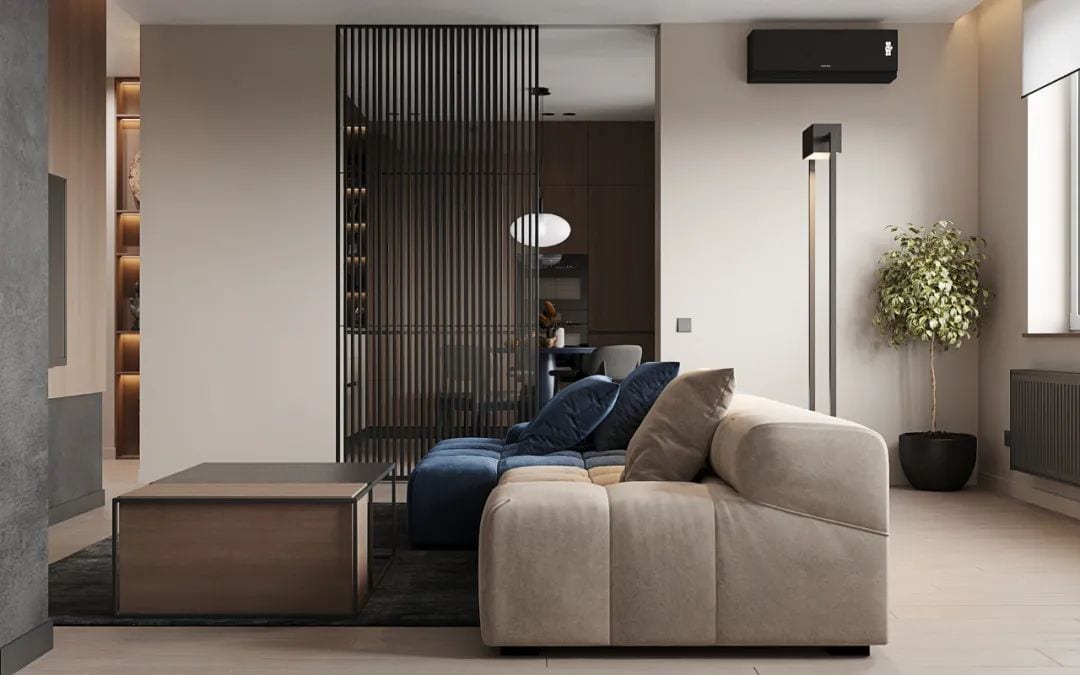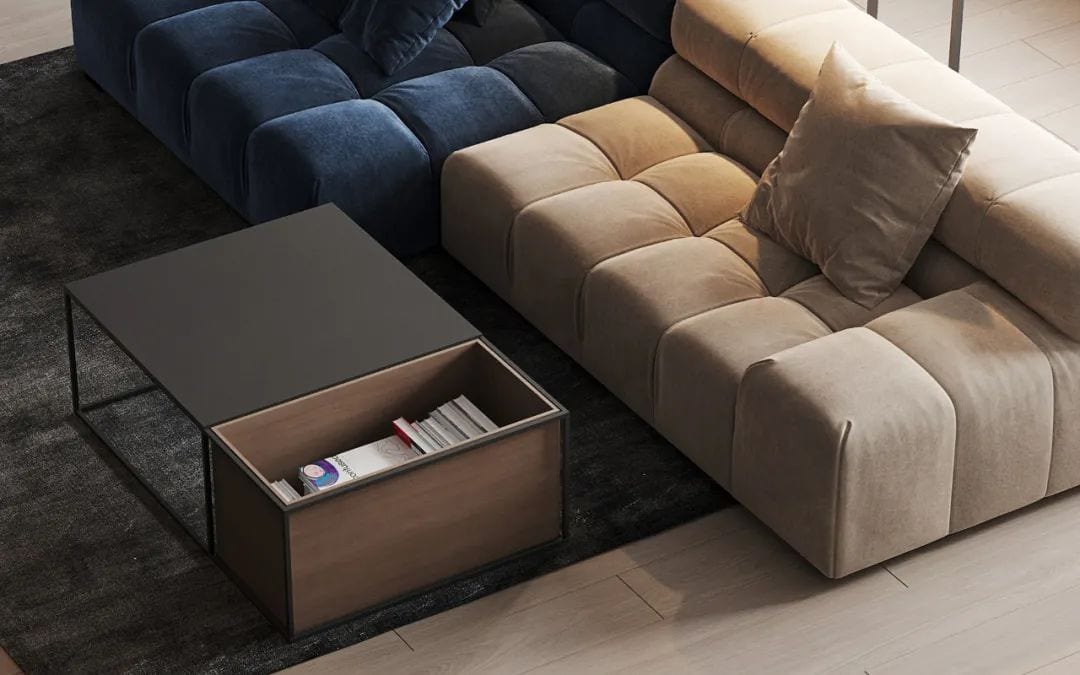 The owner and his wife handed over this not so young house to the designer, and they hope that this house, which is full of memories, can have a new look in the hands of the designer.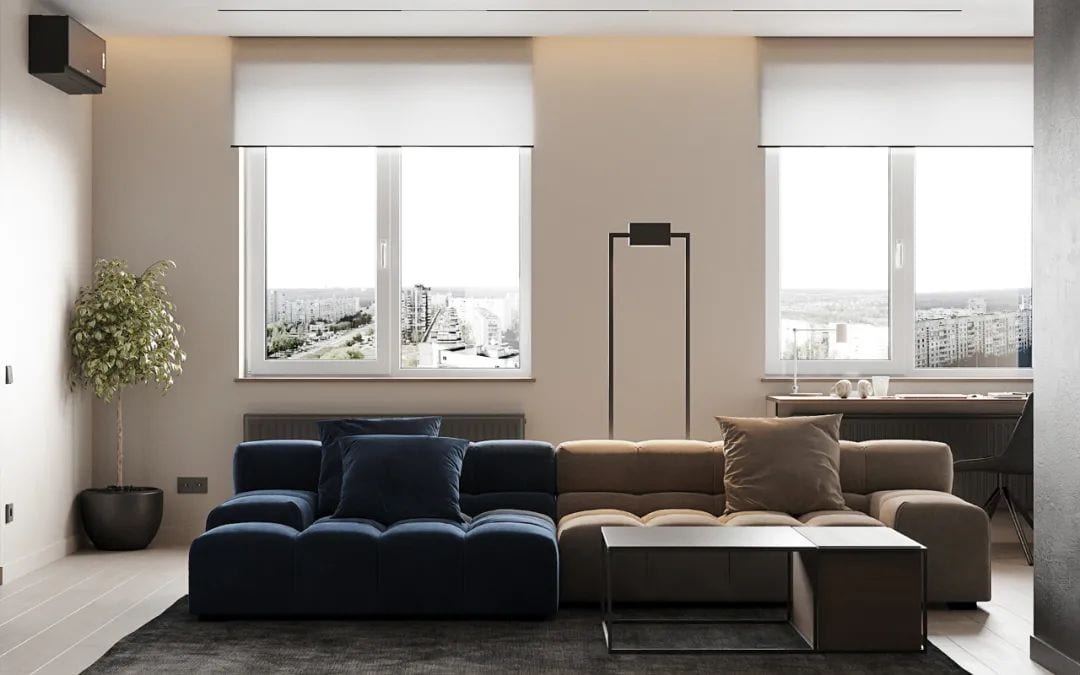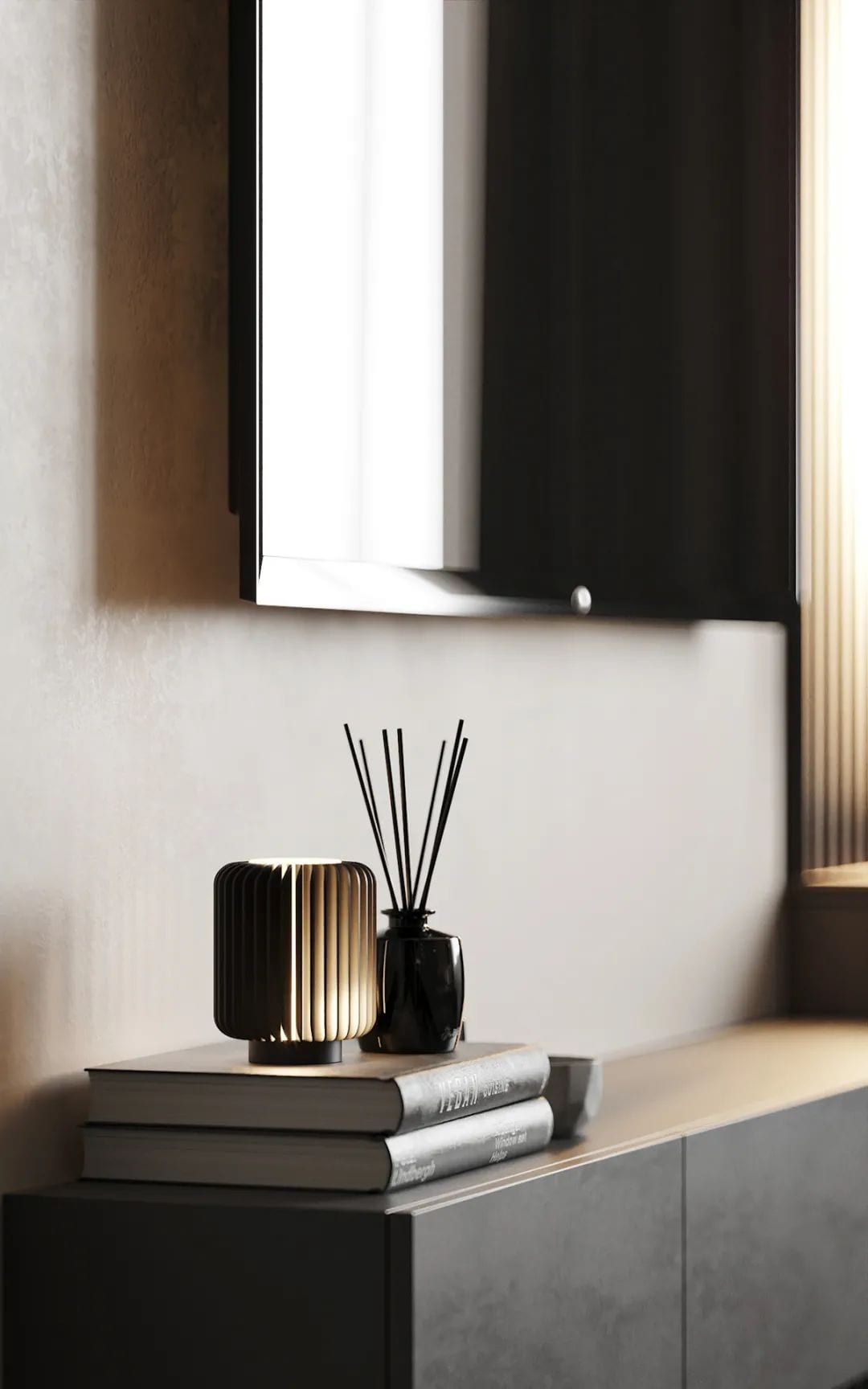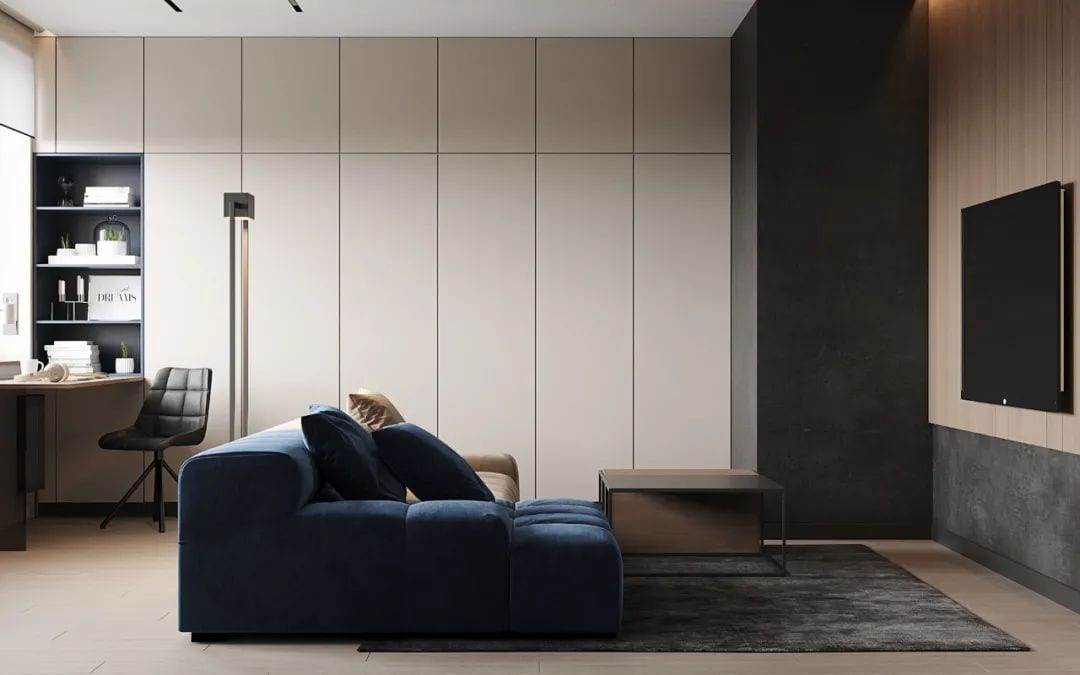 The entire storage space has a minimalist picture frame feel, minimalist floor lamps bring a sense of modernity to the space, and the simple off-white color extends the scale of the entire space infinitely.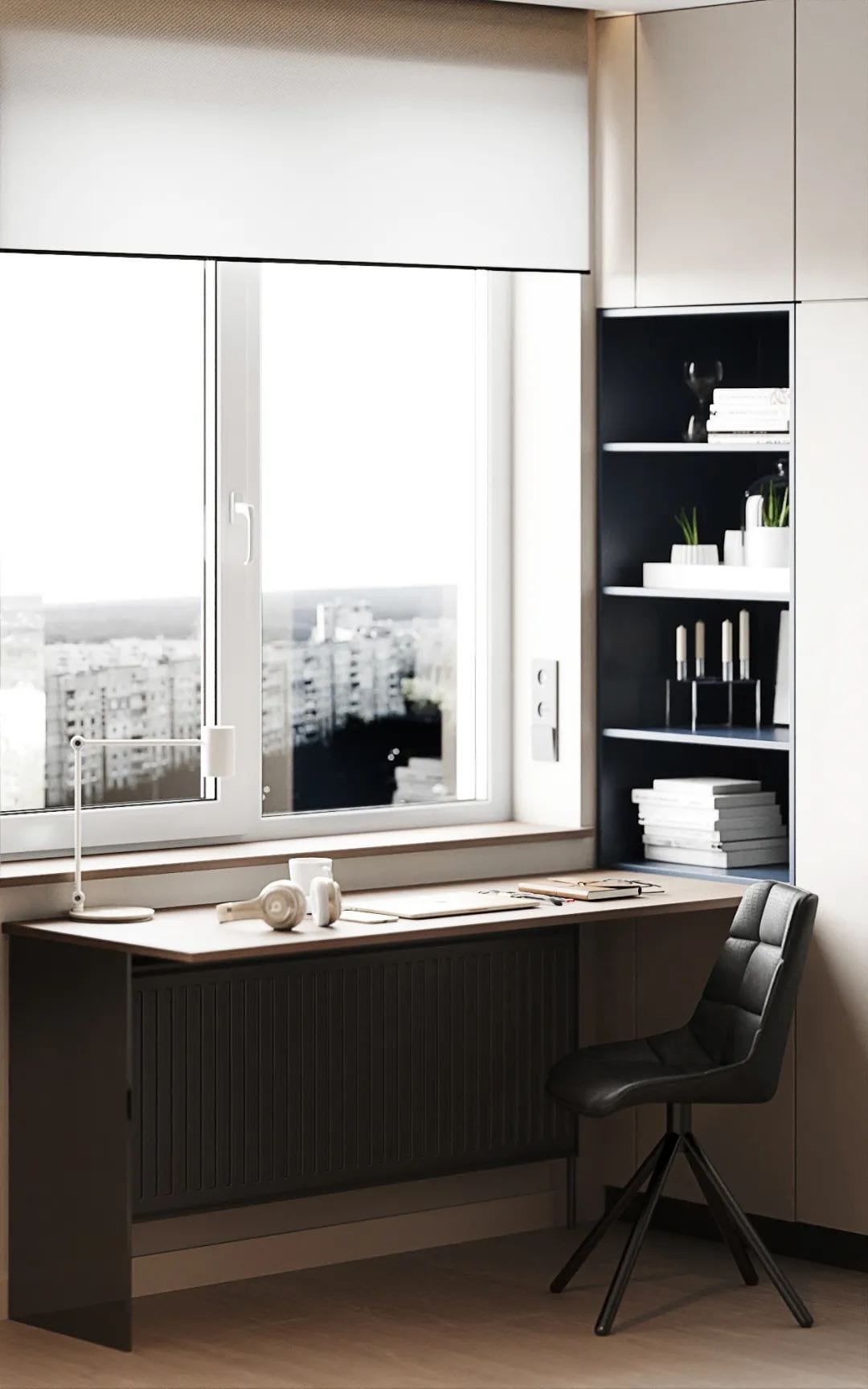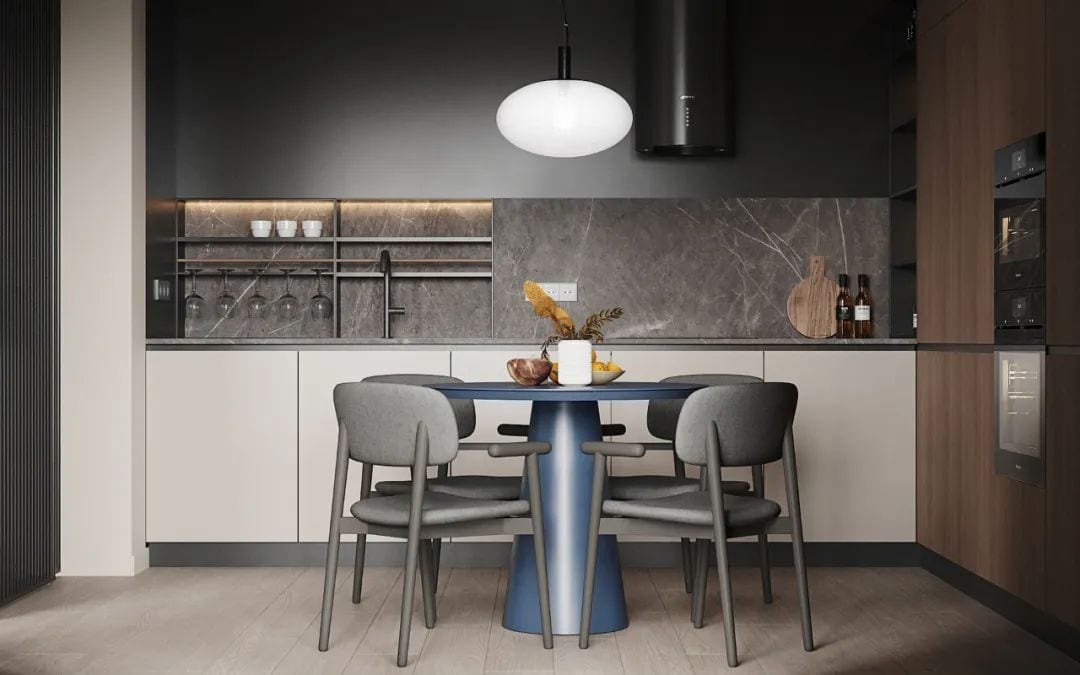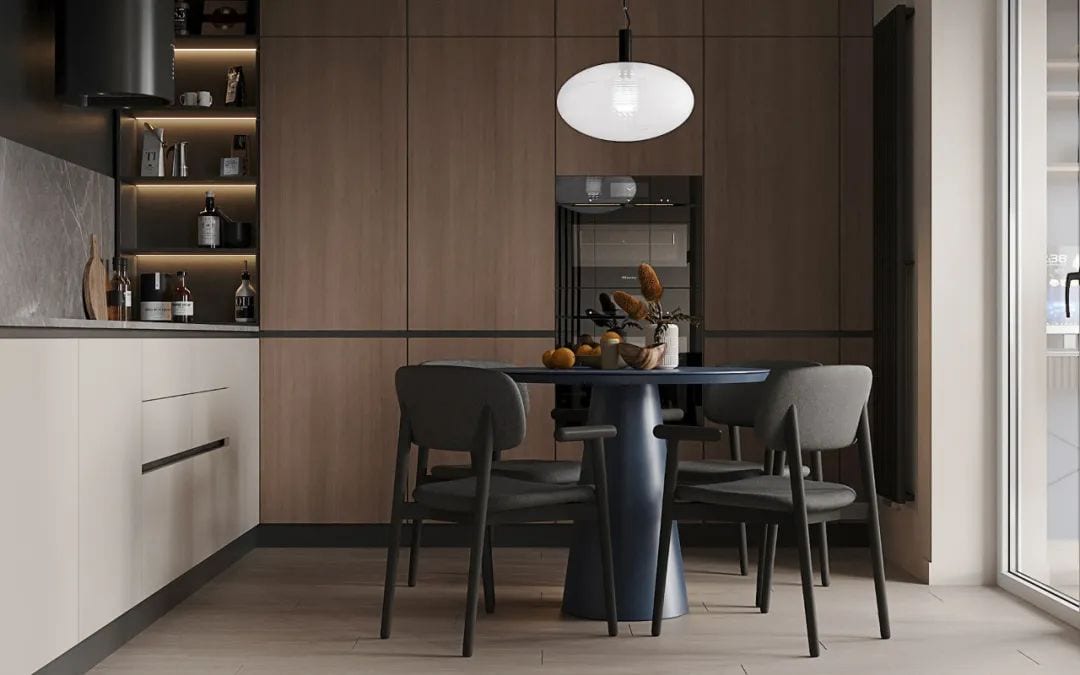 The kitchen and dining room share a common area, where you can enjoy a delicious time and let your imagination about the good life play out.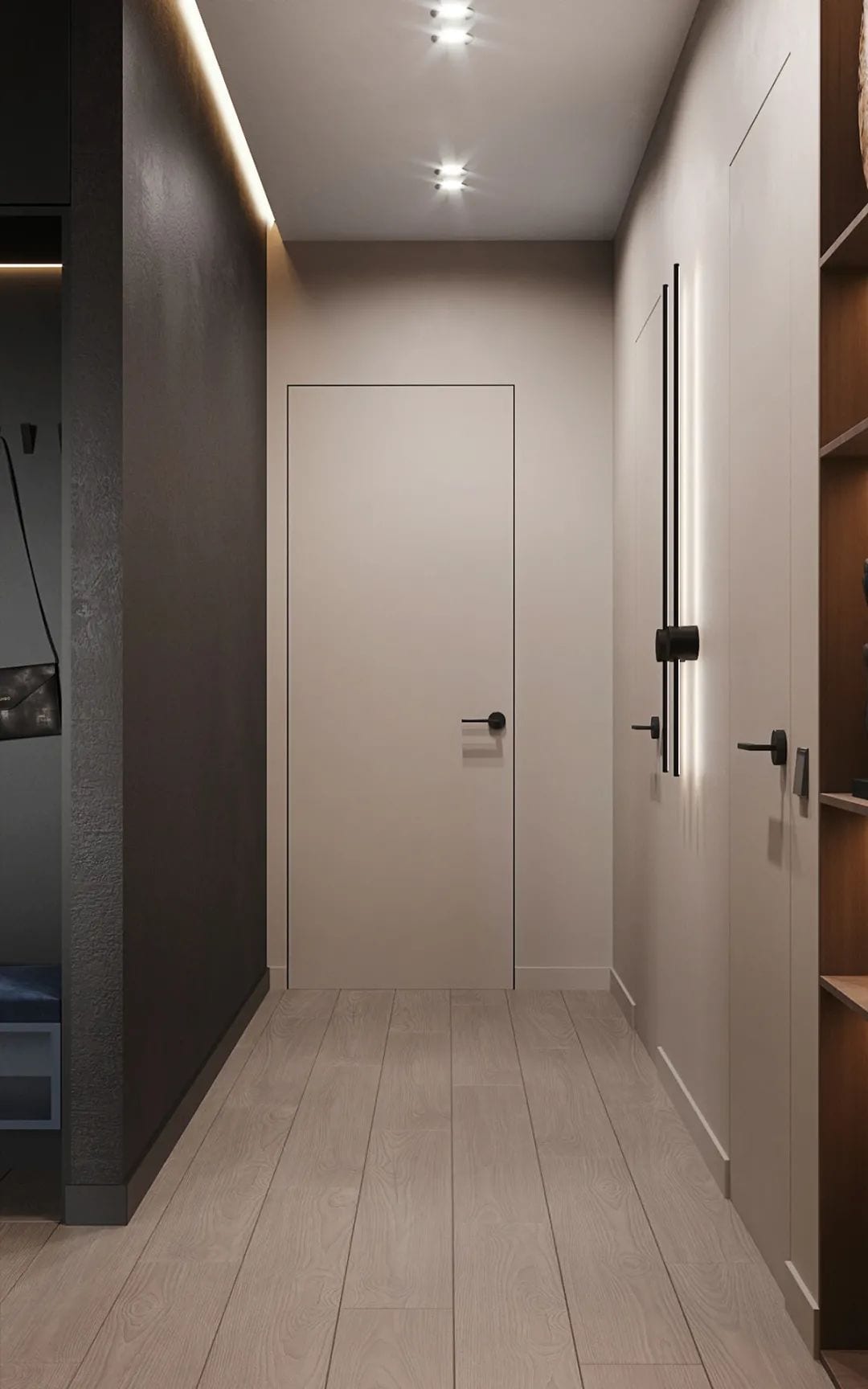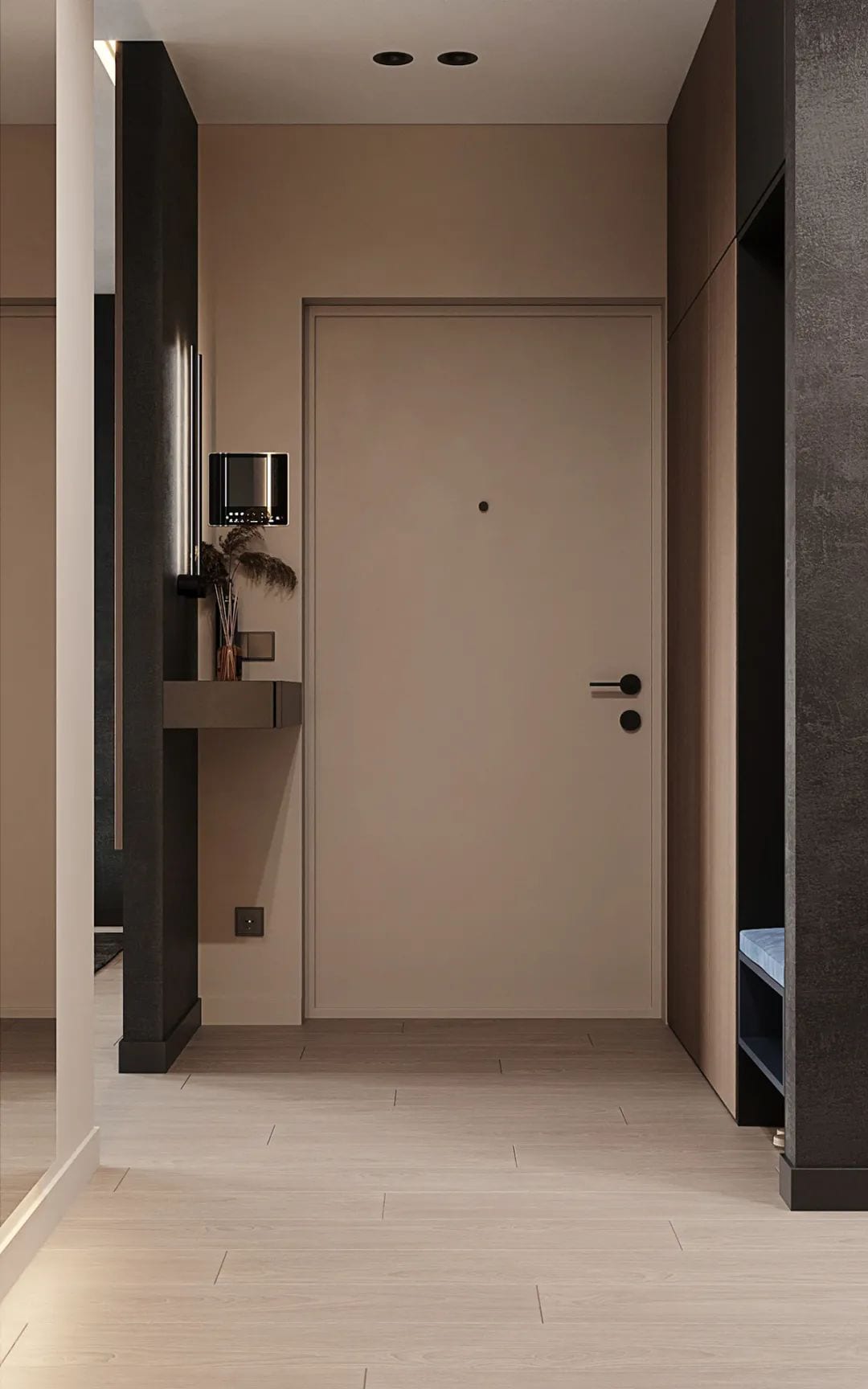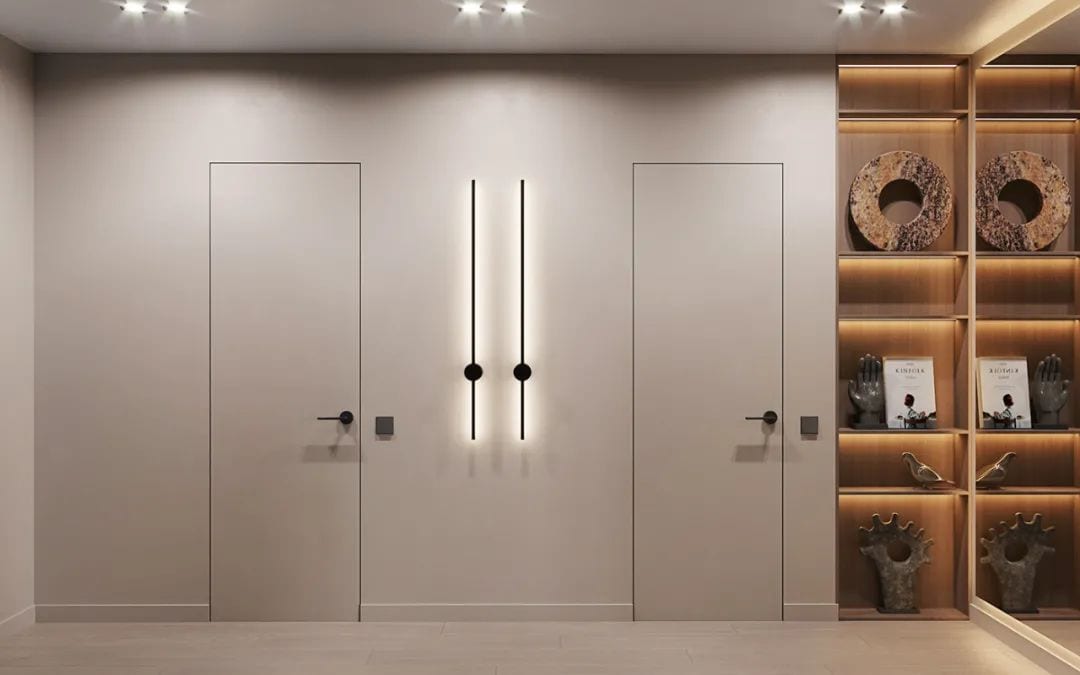 The design of the lighting fixtures adds color to the space, and the recessed wall custom display cabinets are used to include collectibles and furnishings.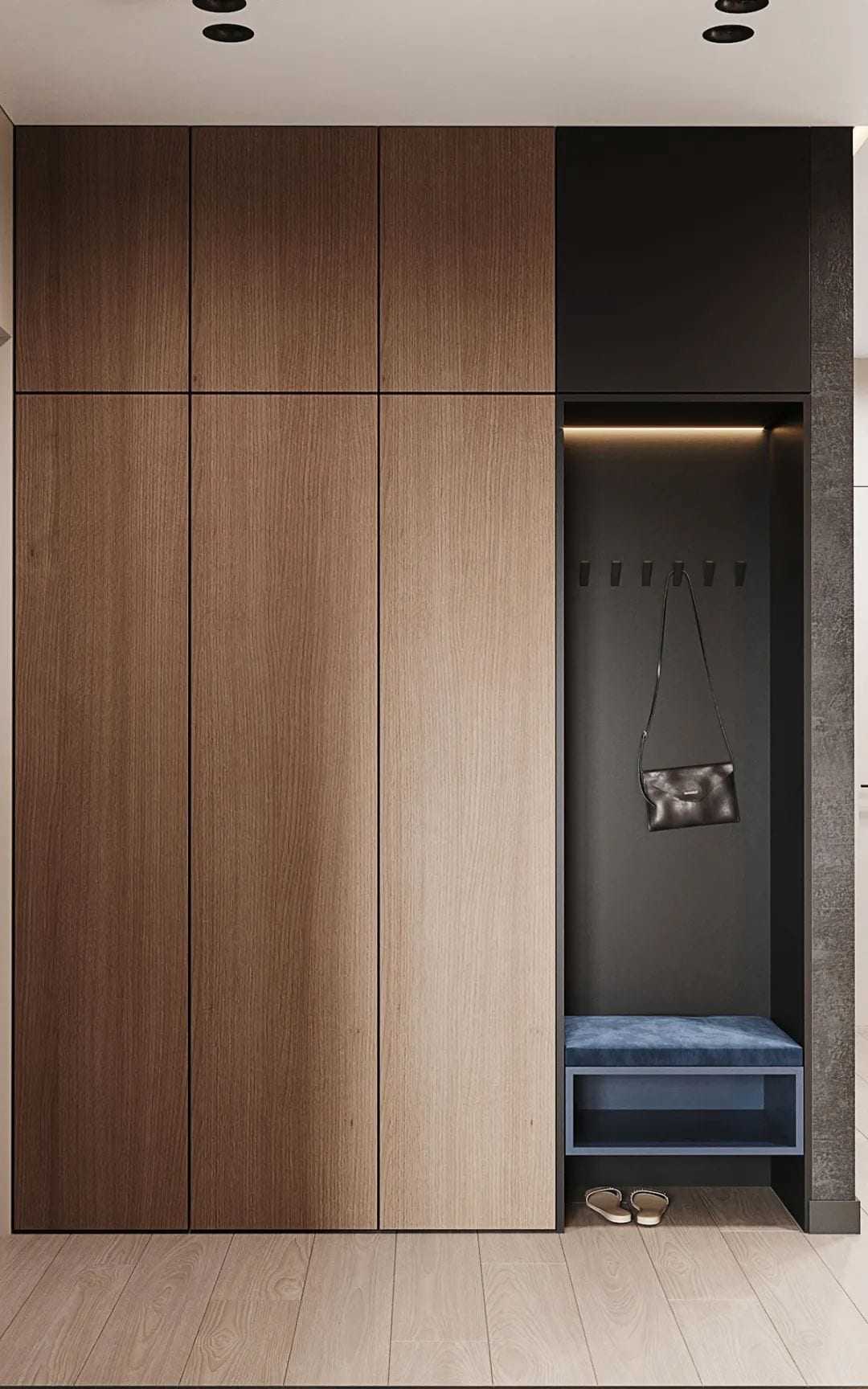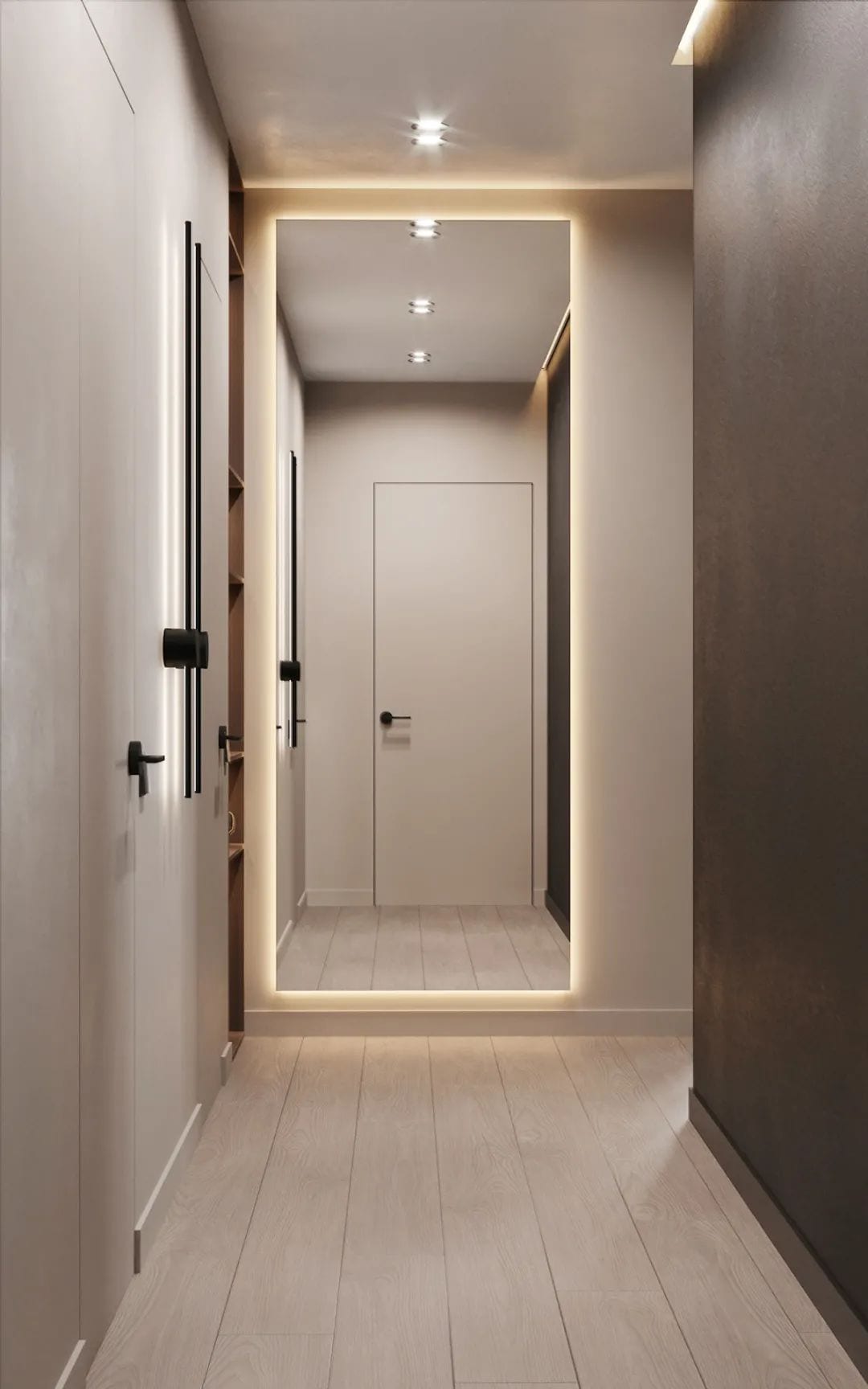 The entry space is kept consistently simple, with strong color contrasts expressing subjectivity and free will.
The bedroom is a combination of curry color gradient, different shades of curry color statement of space calm and comfortable.
The balcony is divided into two sides, formally divided into two functional areas, one side as a study and entertainment area, the other side can relax and enjoy the sun.
The bathroom is the perfect interpretation of dark gray marble, blue mosaic presents a quiet noble temperament.