Original Eos   Interior Design Alliance
Aesthetic Restraint
A new work by Obriy Architects, located in Ukraine and named POLAR by the designer, this project was designed for a young couple. The interior design features clean lines and a simple color palette, which provides a restrained and exuberant aesthetic of opposites.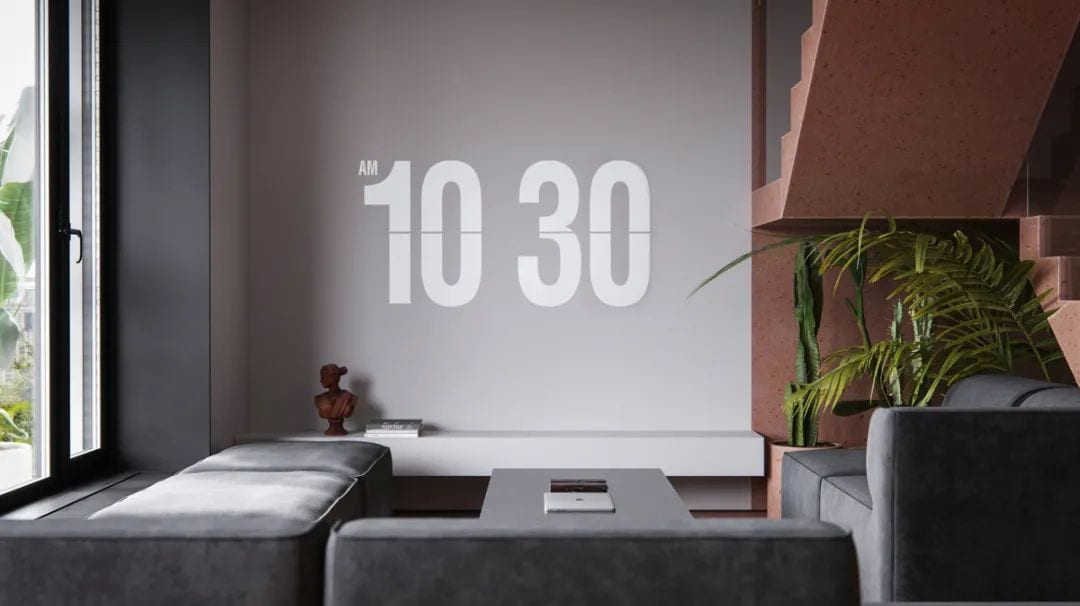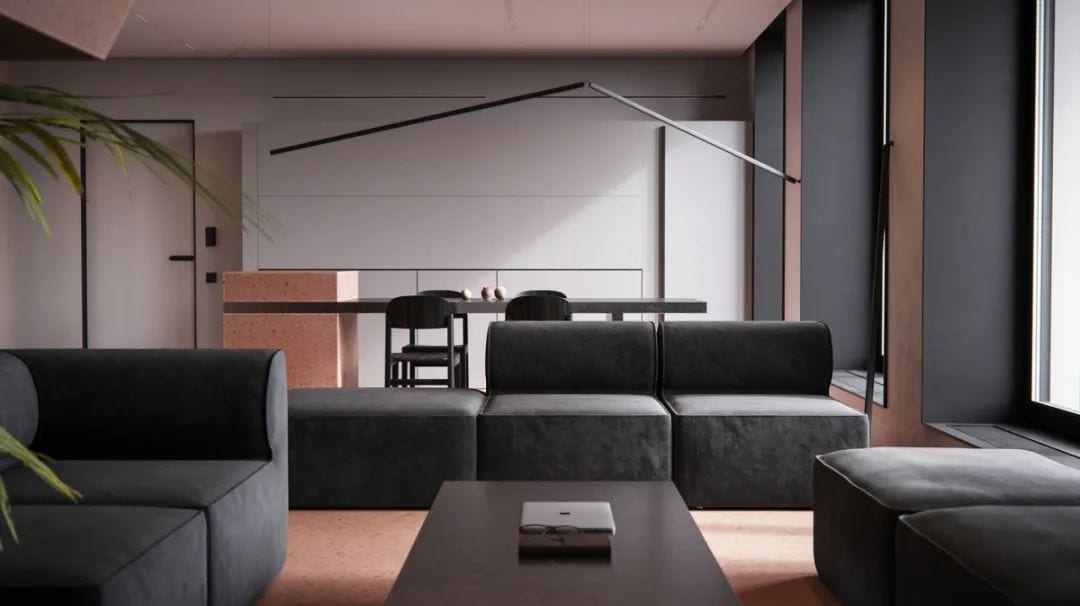 Most of the walls in the apartment are painted grey, while the ceiling is painted white to reflect more indirect light into the space. To make the space more comfortable and interesting, micro-cement and pale red paint were used on the floor and some of the walls, contrasting the large areas of grey with the pale red.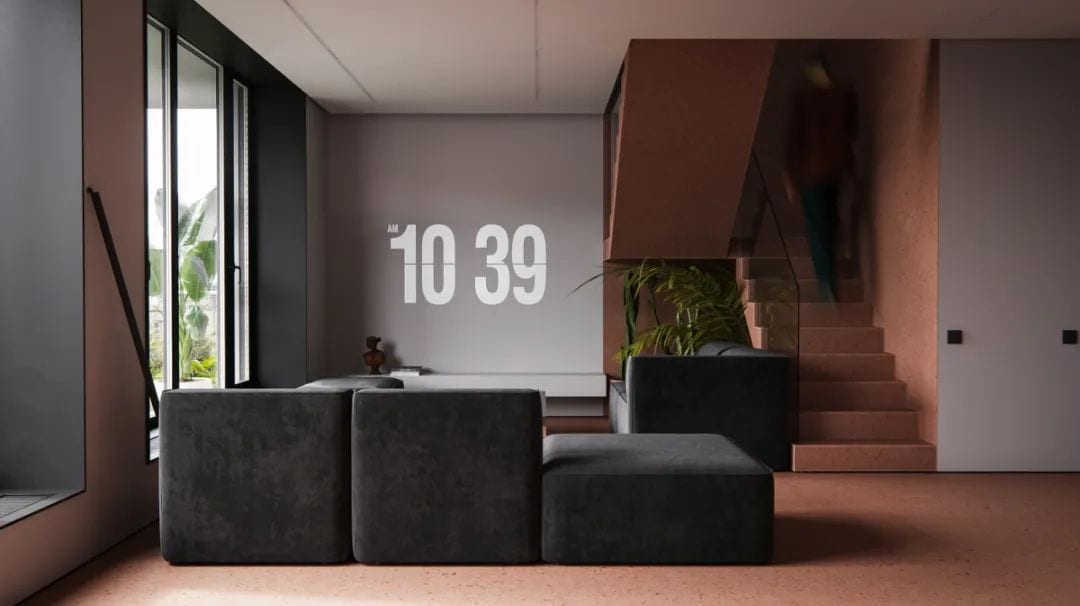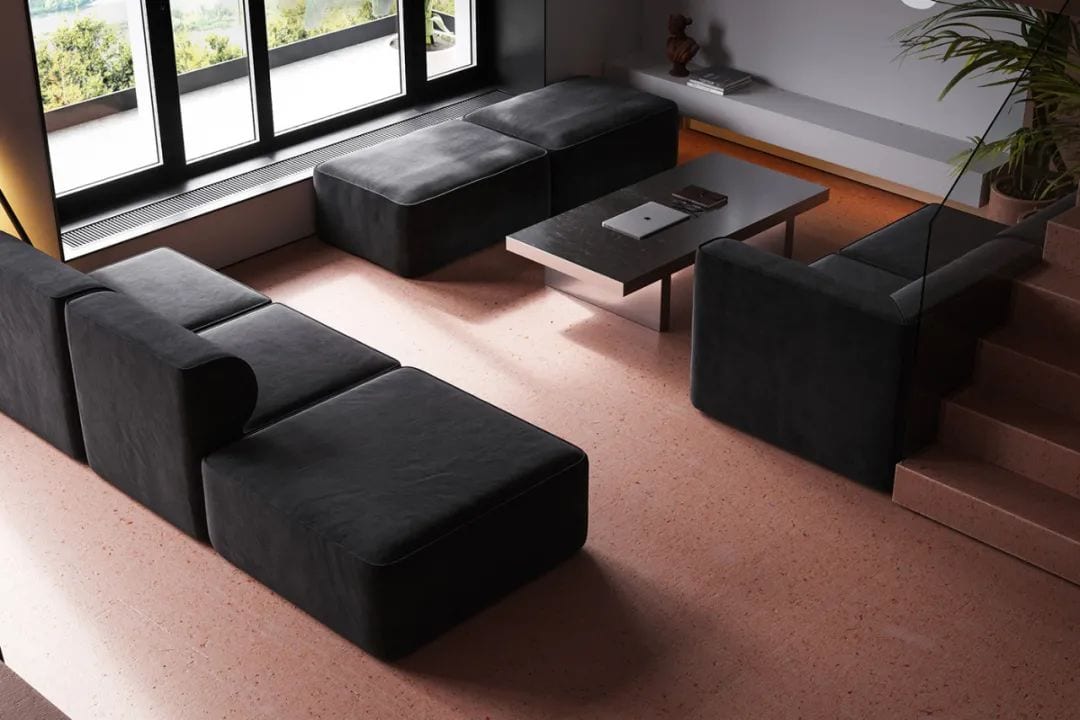 The designer wanted the lounge space to appear more spacious, to provide more space for friends to gather, so he chose a modular sofa with more activity and black fabric for a more calm and restrained look.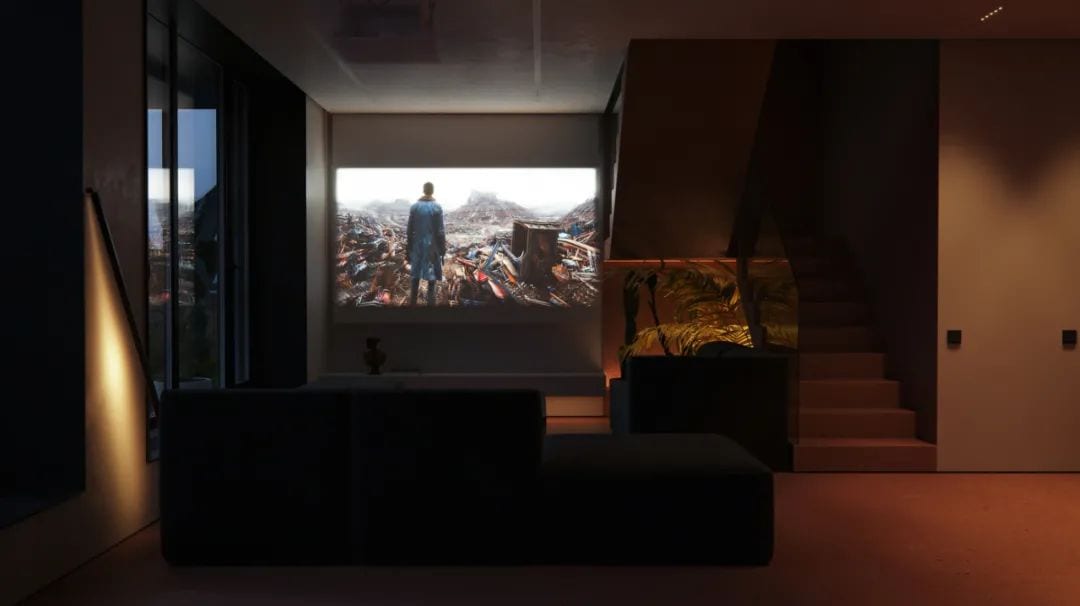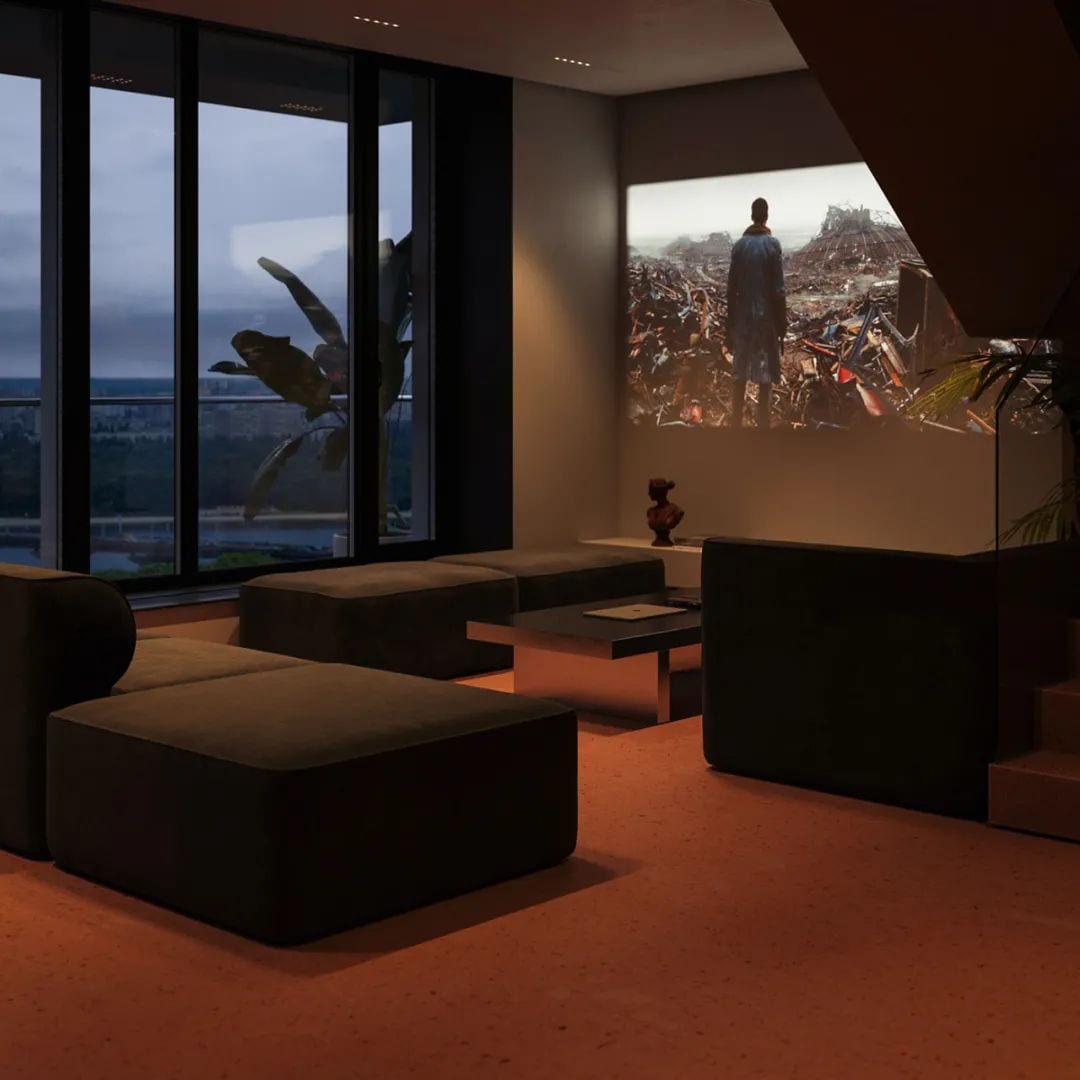 Instead of a conventional TV, a projector is used instead, and the internal lighting design is very characteristic, as if a cinema is really set up at home in the viewing mode.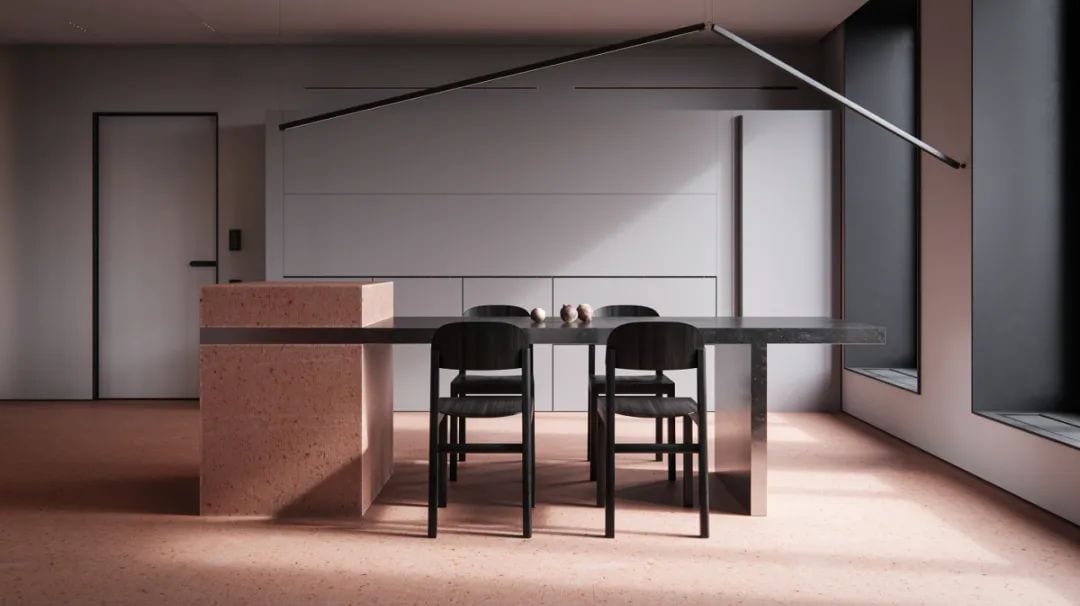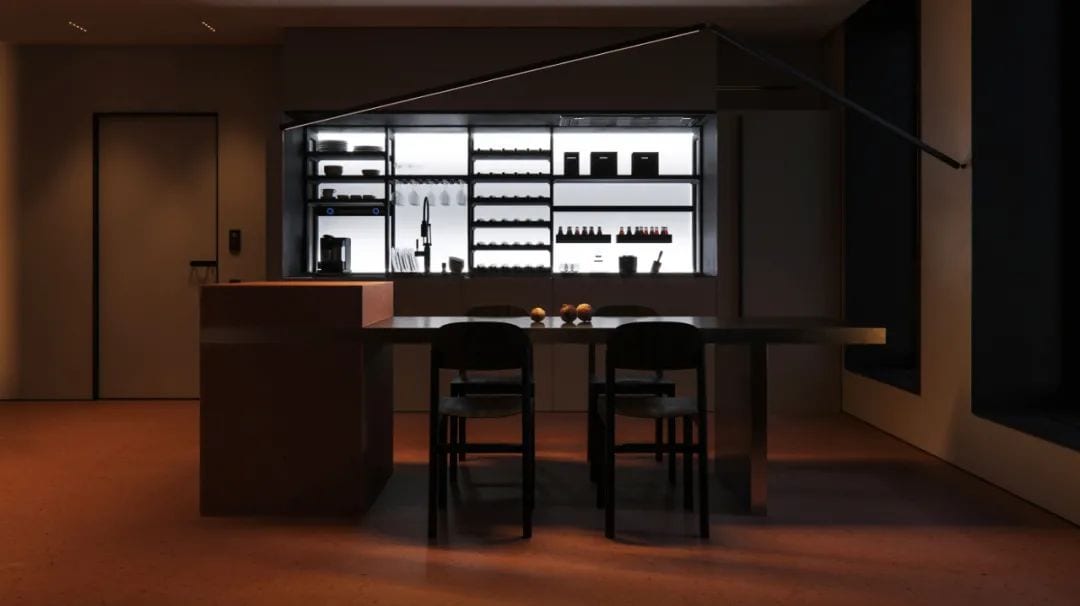 The designers believe that the most noteworthy feature of this project is the lighting design. In the dining room, track lighting was chosen as the main light source, and LED lighting was built into the back of the hidden cabinet.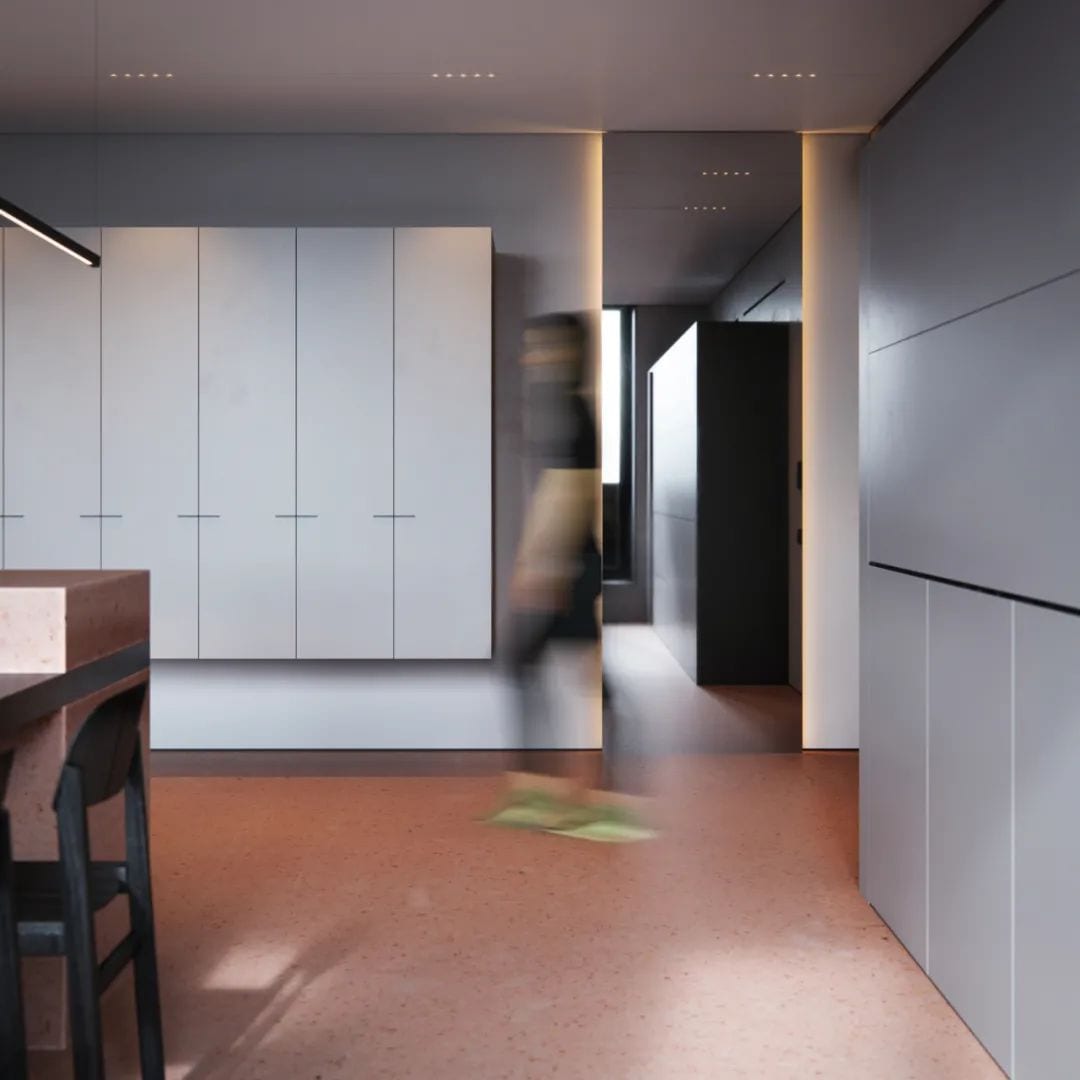 The light source is also built into the dressing mirror in the entry position.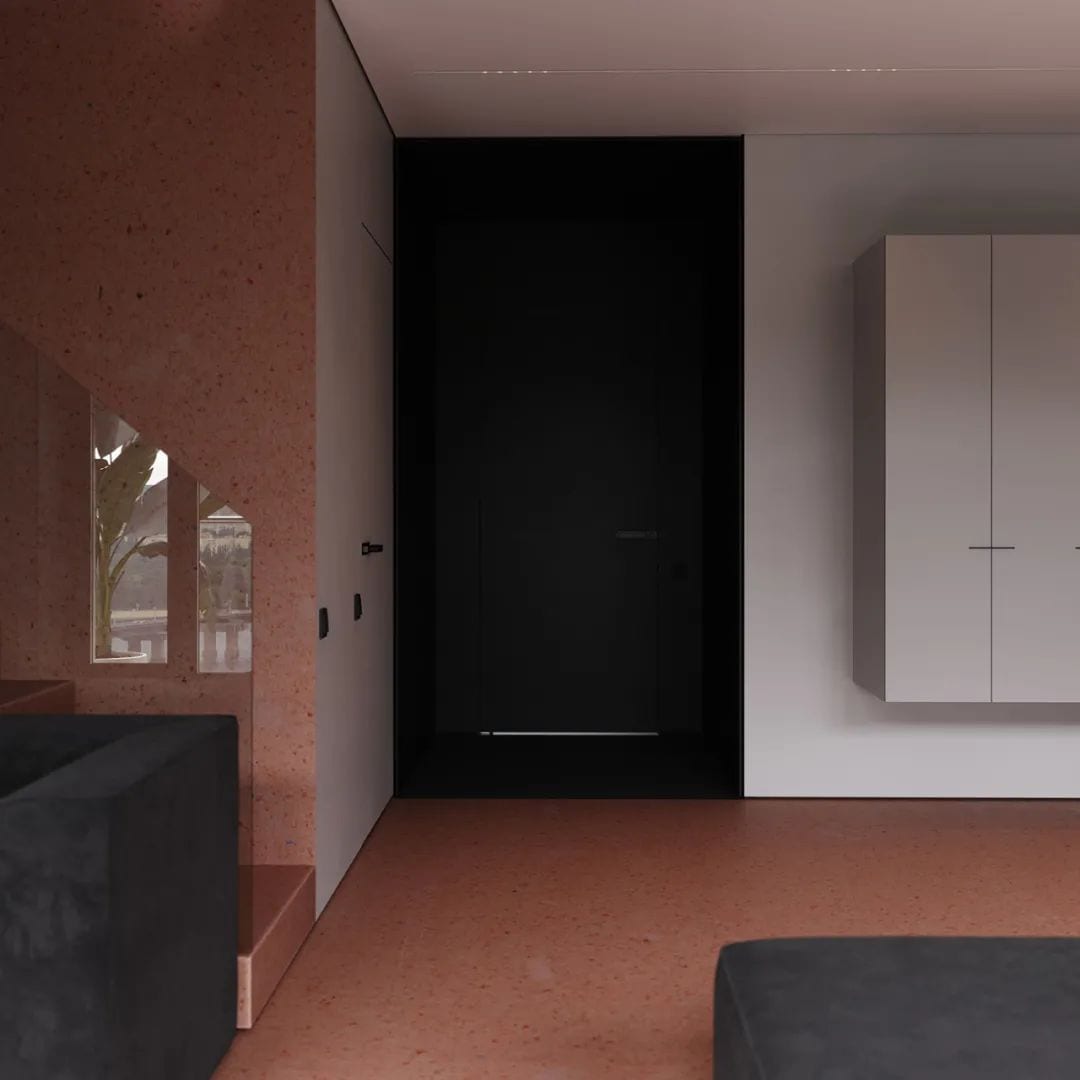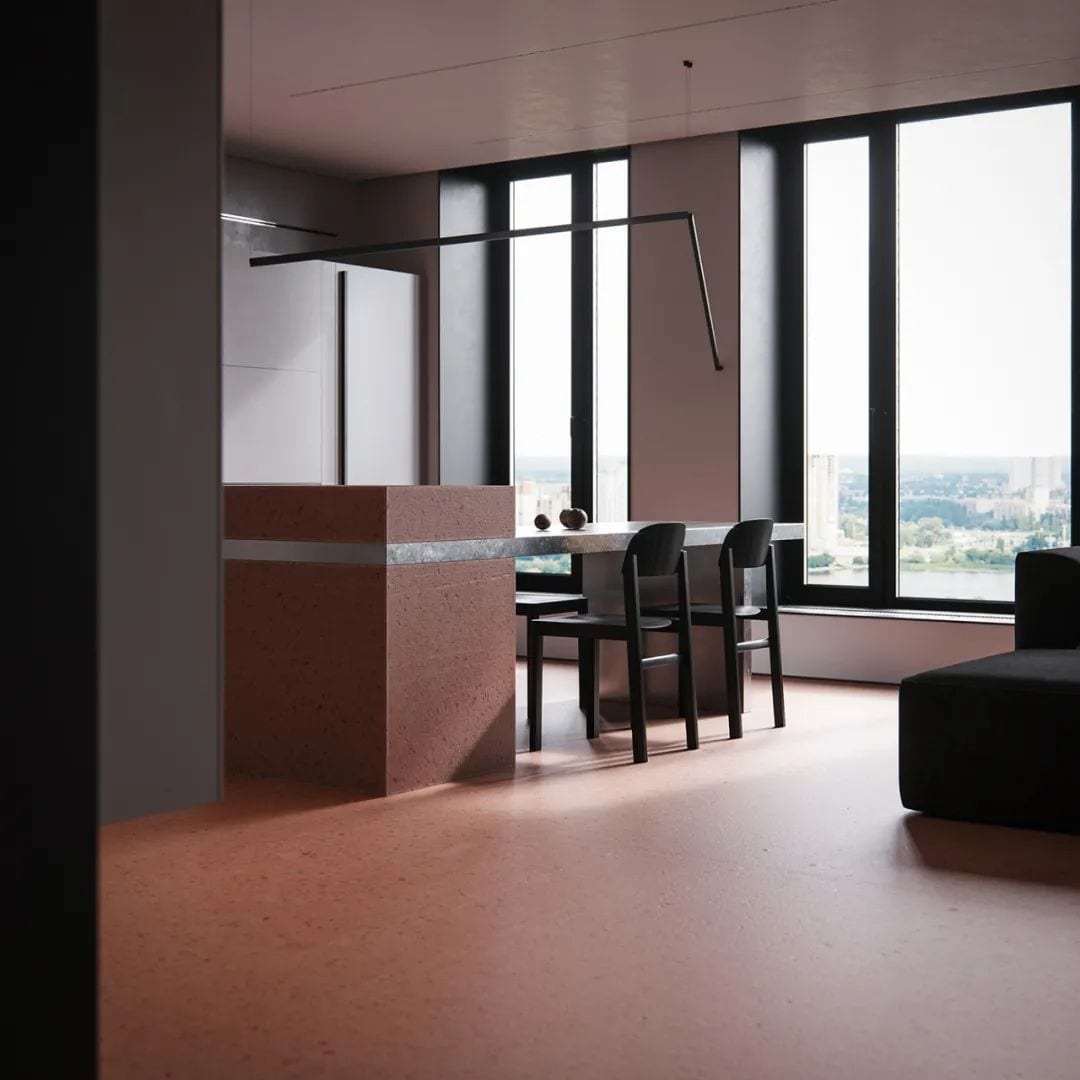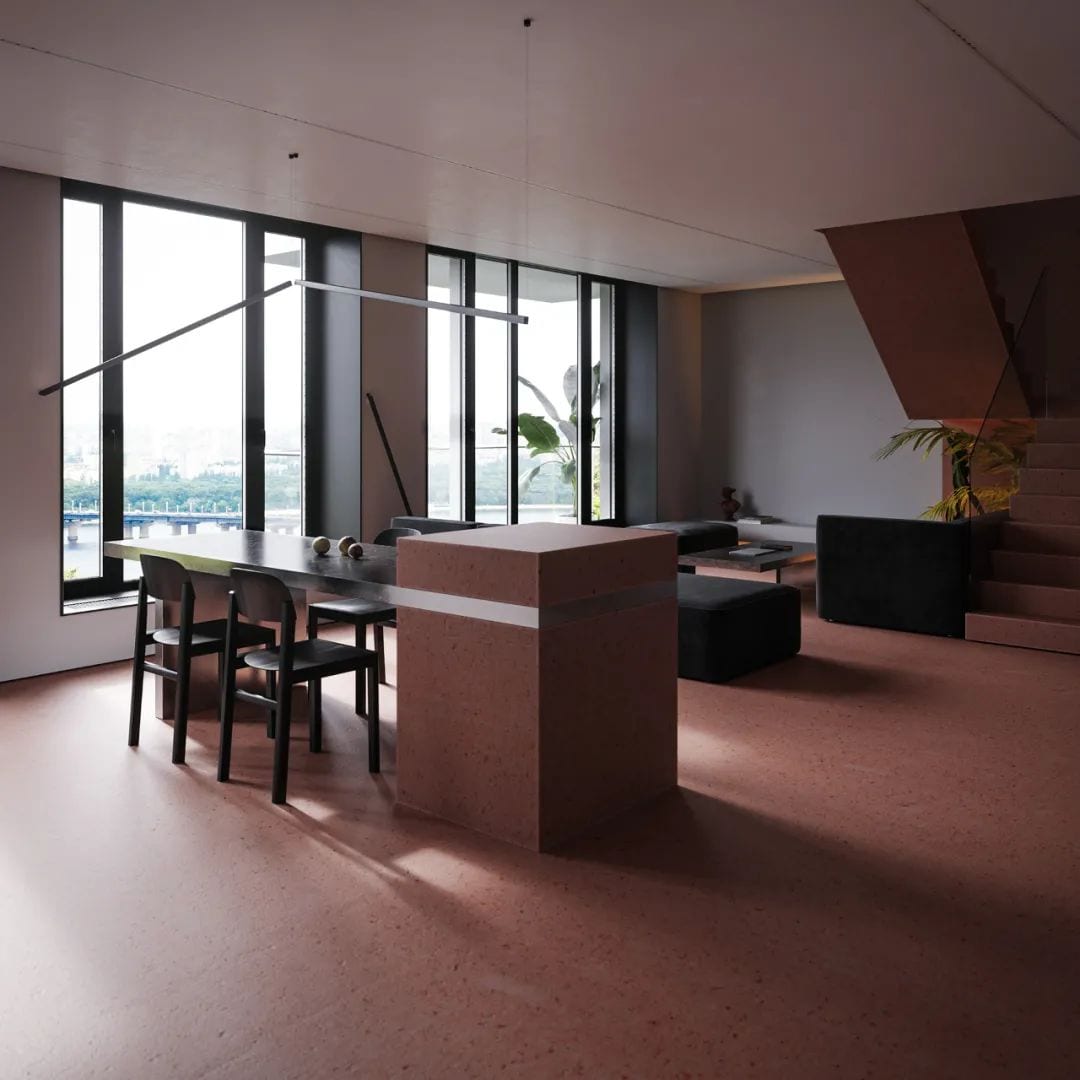 This is the first angle into the apartment, so much attention was paid to the aesthetics of the dining area to make the space more functional and attractive.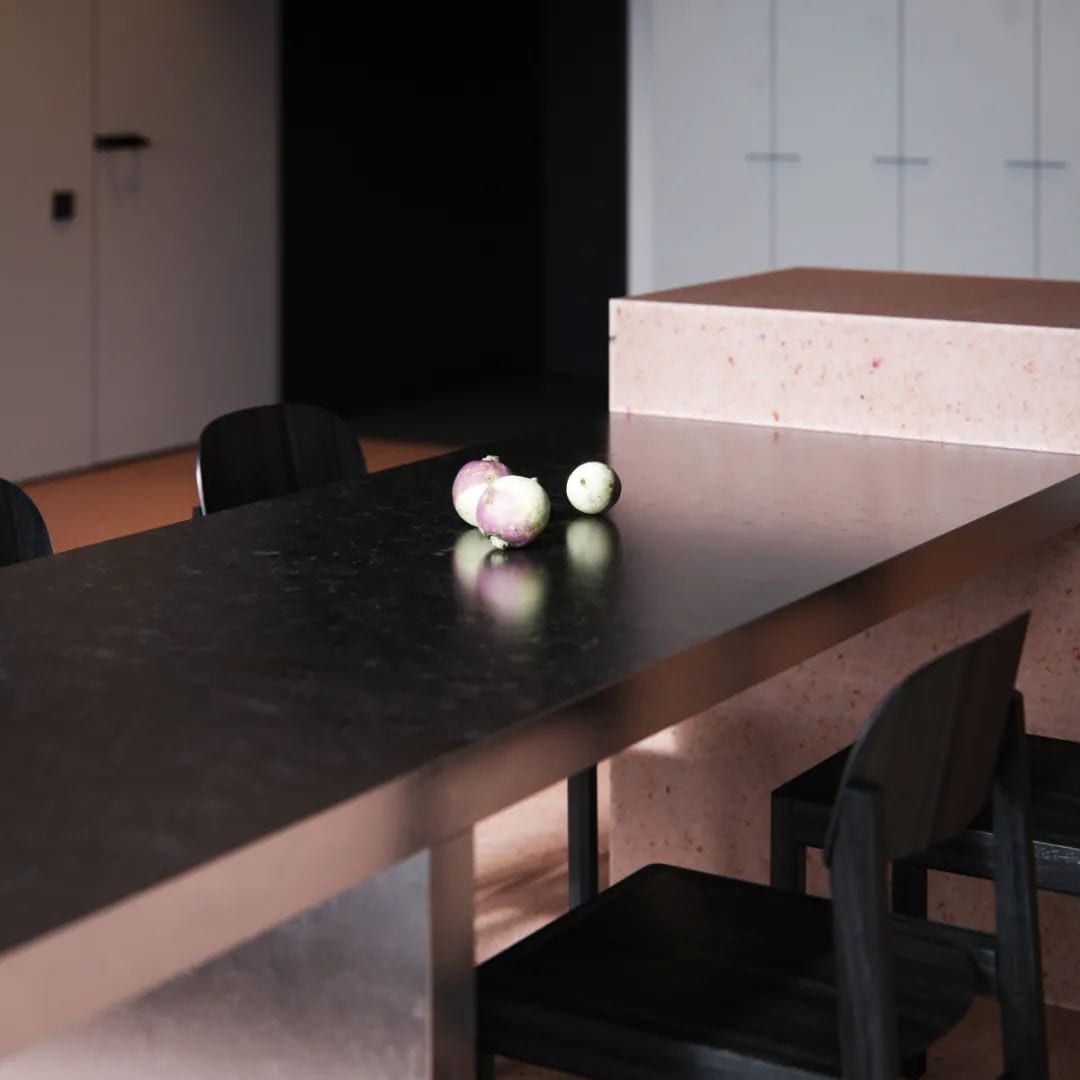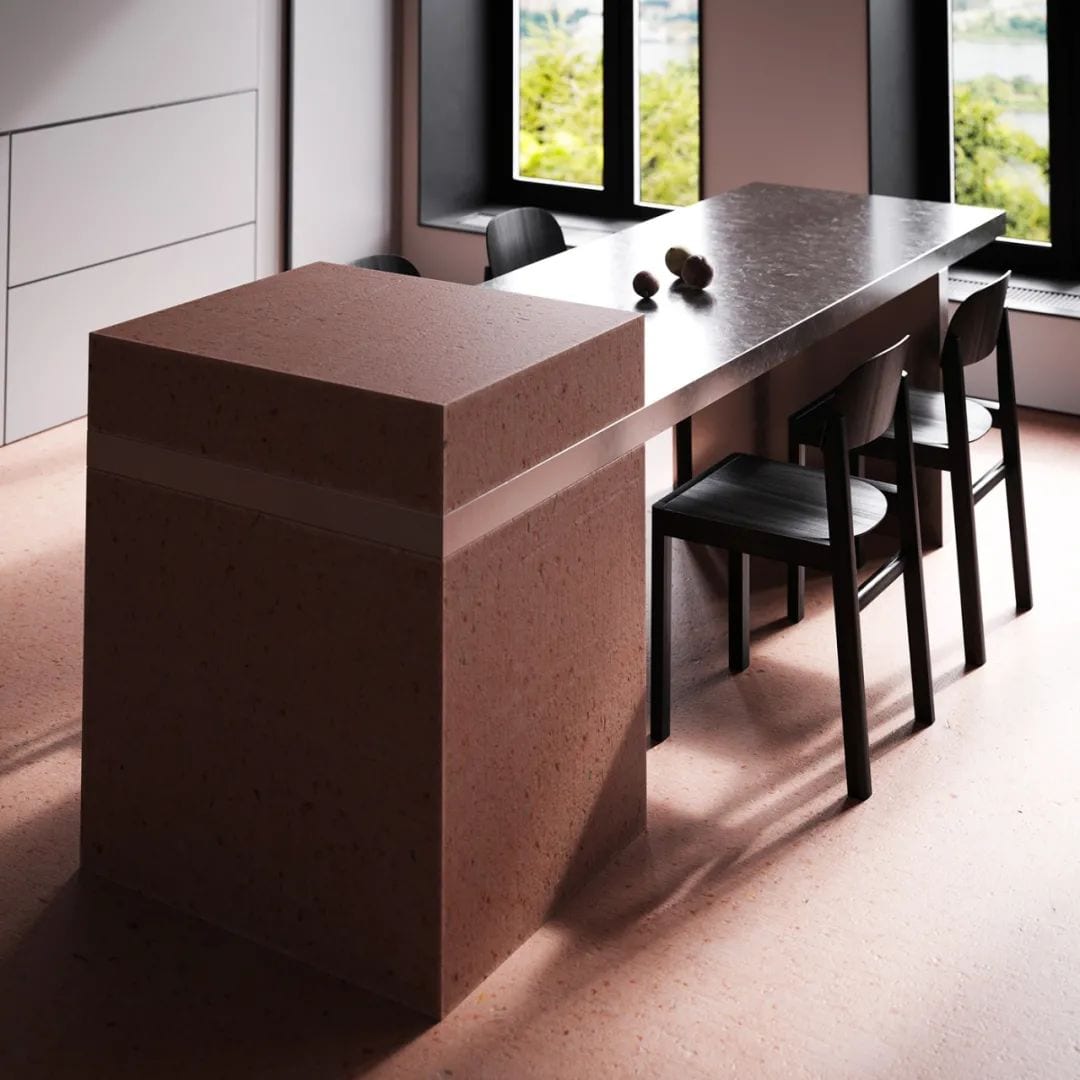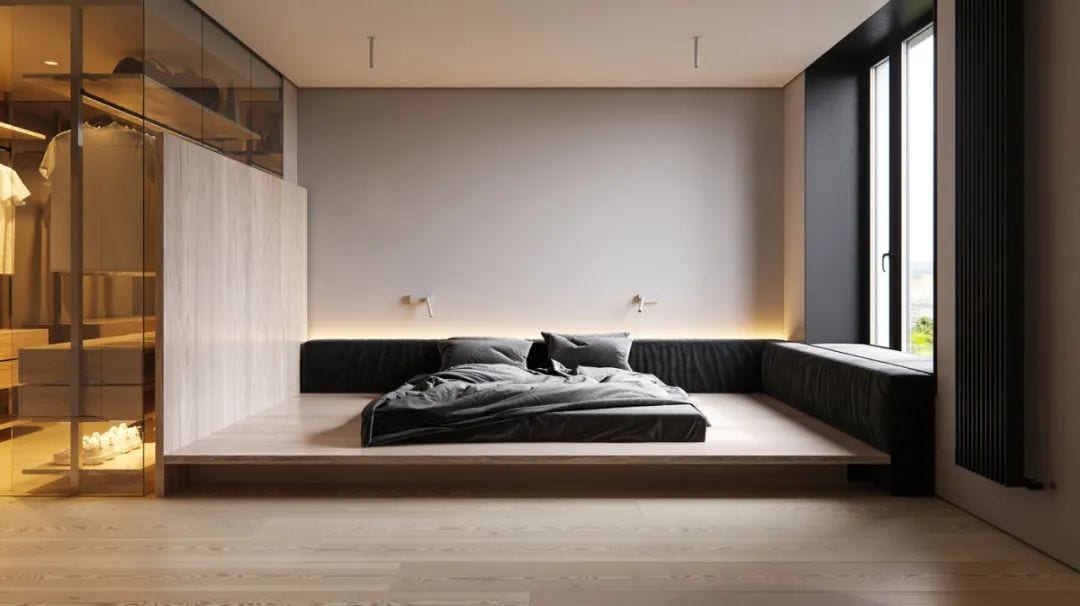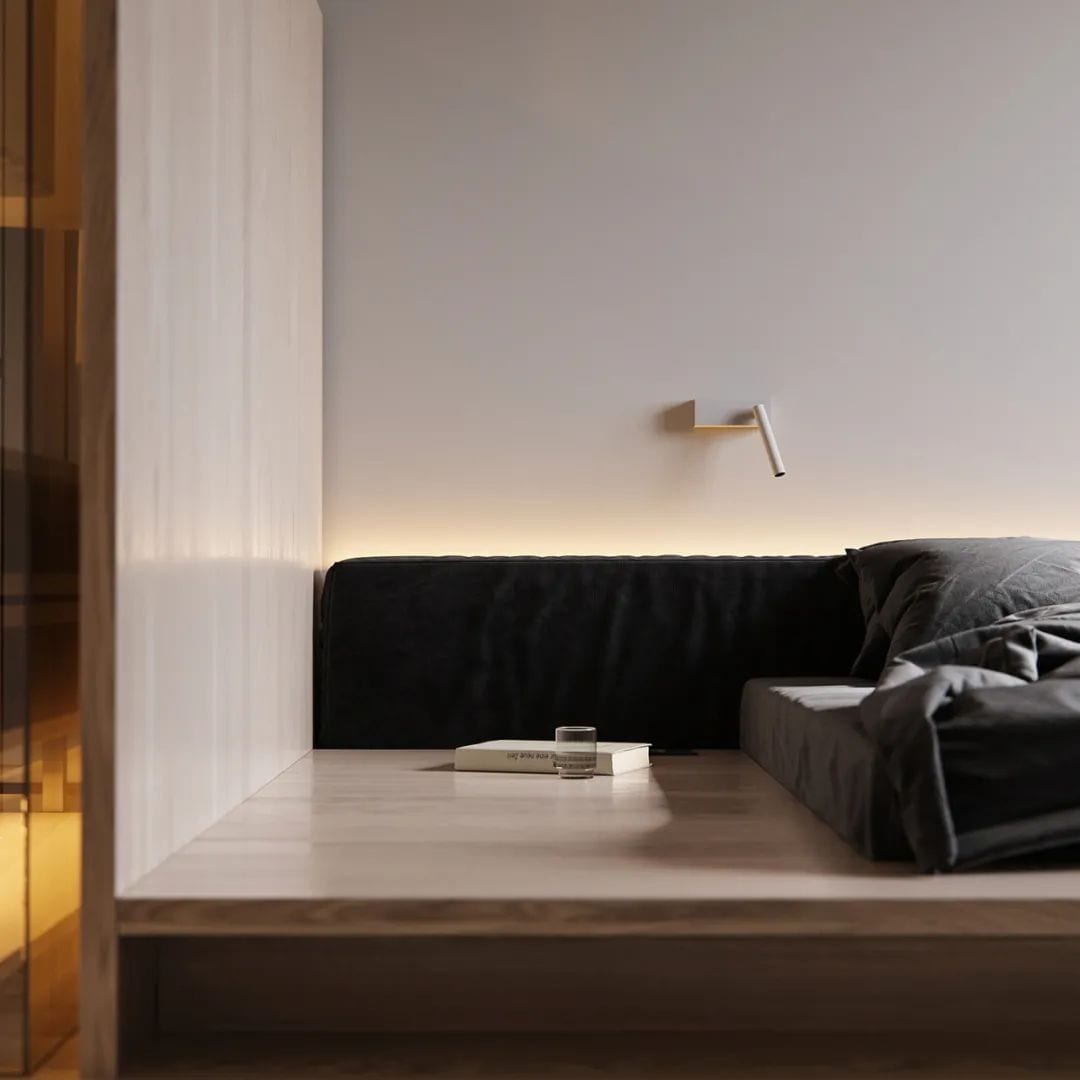 The second floor of the apartment is mainly a lounge area, and the master bedroom is designed to maximize and minimize all unnecessary decorations, with an oversized floor directly used as a bed, and soft furnishings around the walls, keeping it simple yet comfortable.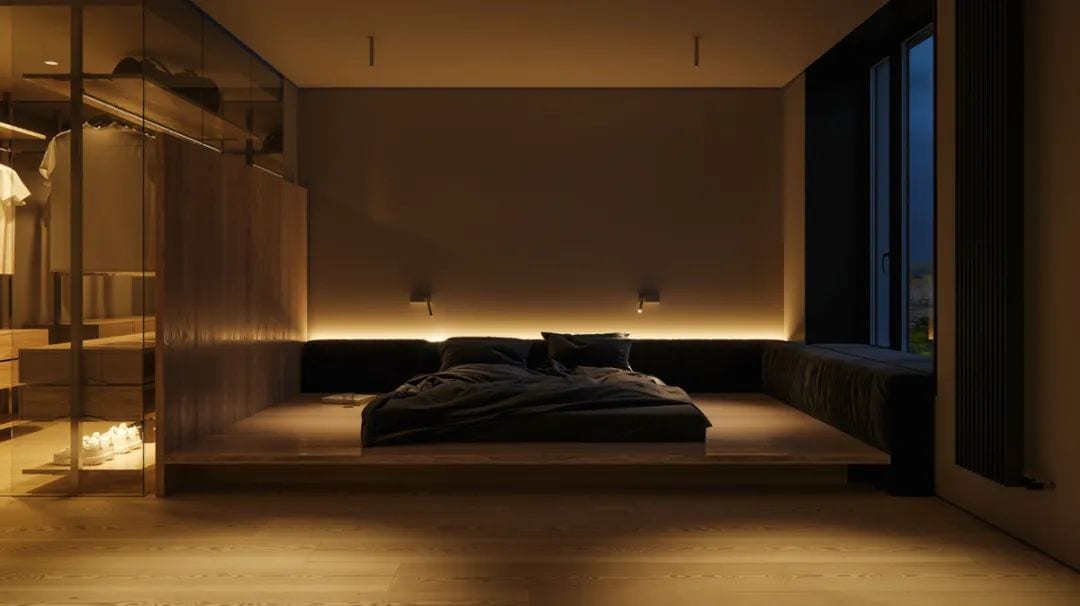 The auxiliary light source under the night light plays a very big role, and the multiple inset light strips create a quiet and comfortable sleeping atmosphere.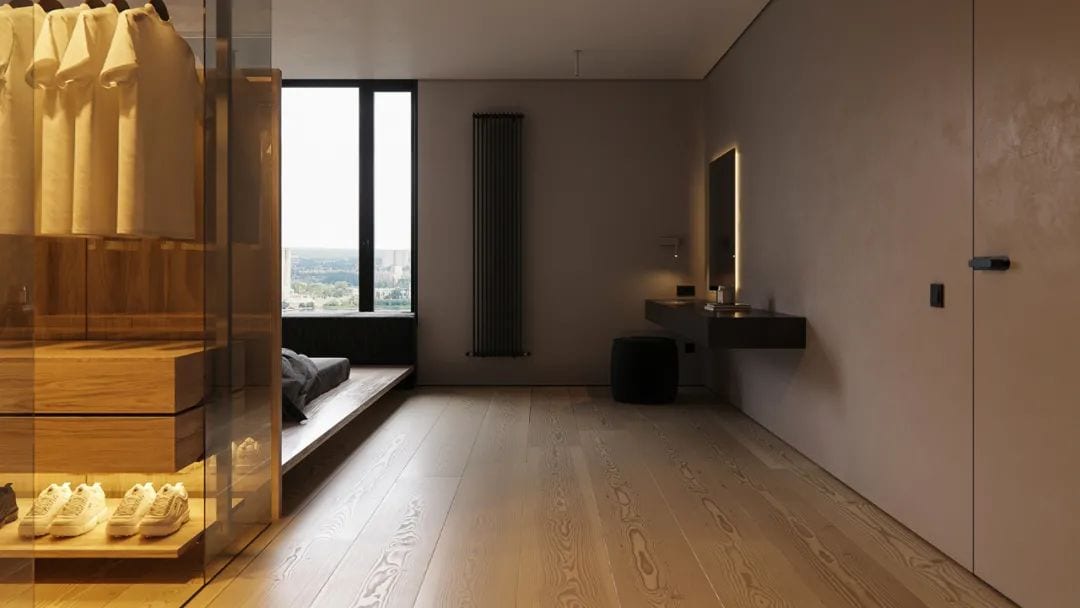 The warmth and comfort of the bedroom is the first priority of the designer, where the most important thing is to rest, so wood and textiles have been used extensively.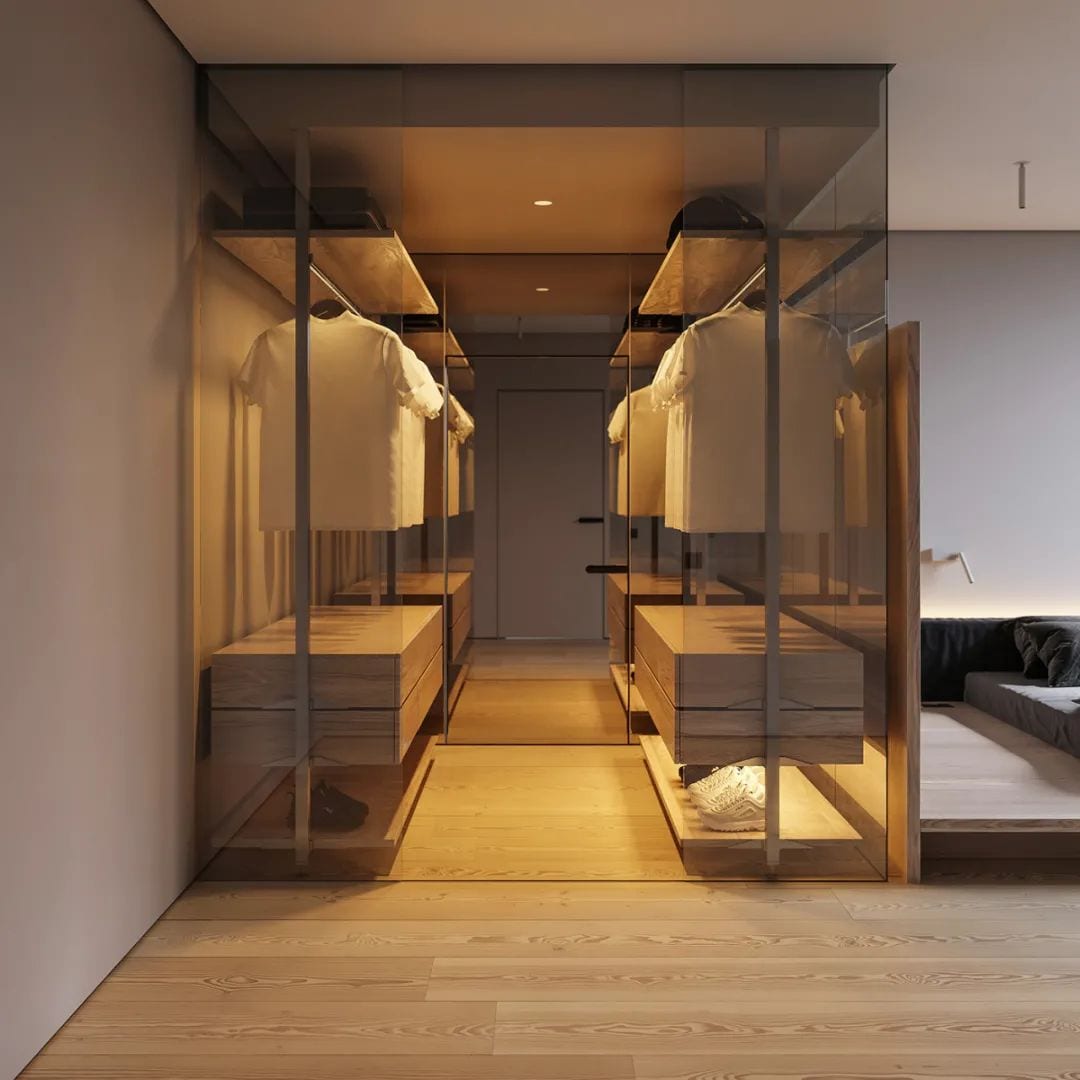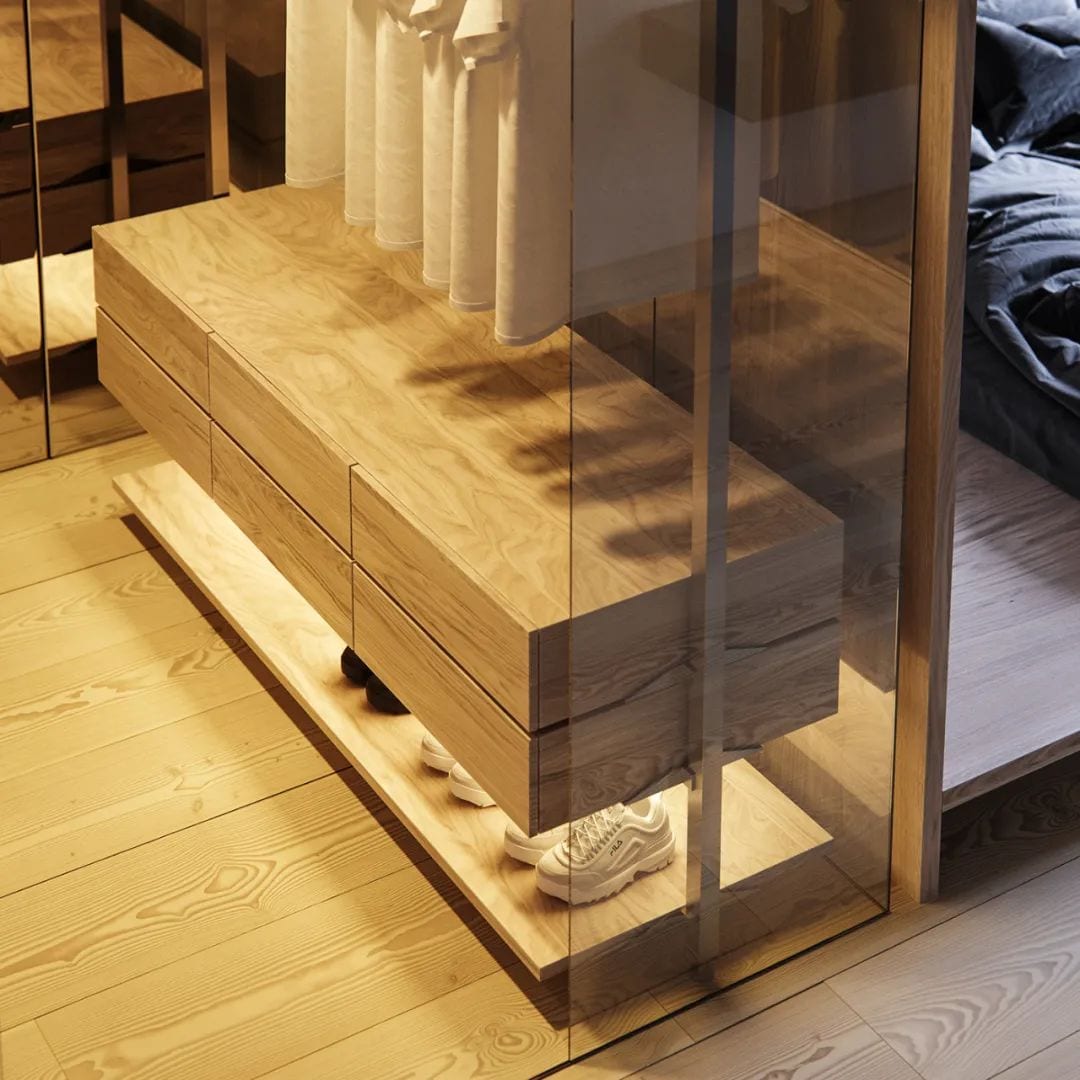 The open cloakroom has an abundance of lighting built in to meet the needs of use and also enhance the premium feel of the space as less natural light is introduced.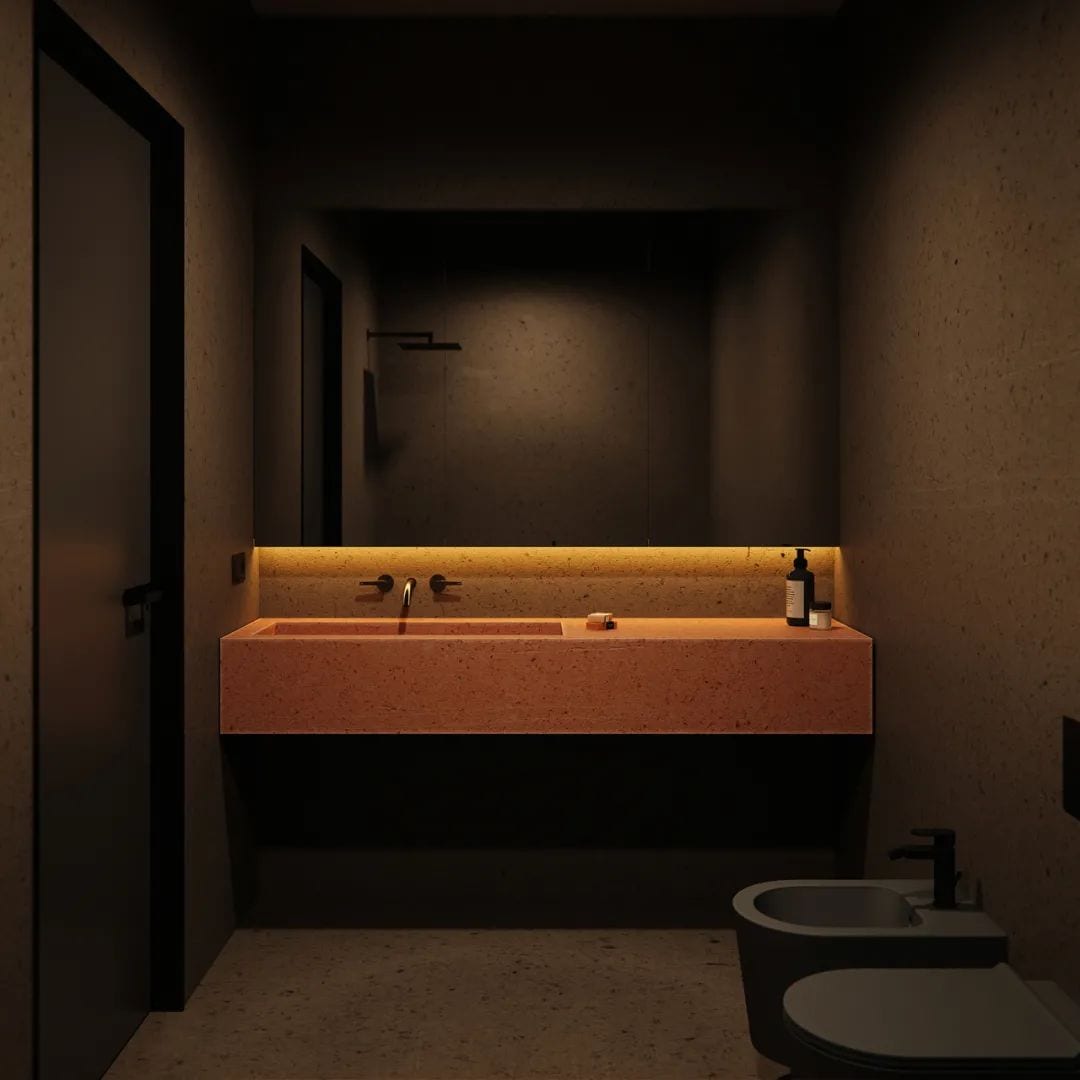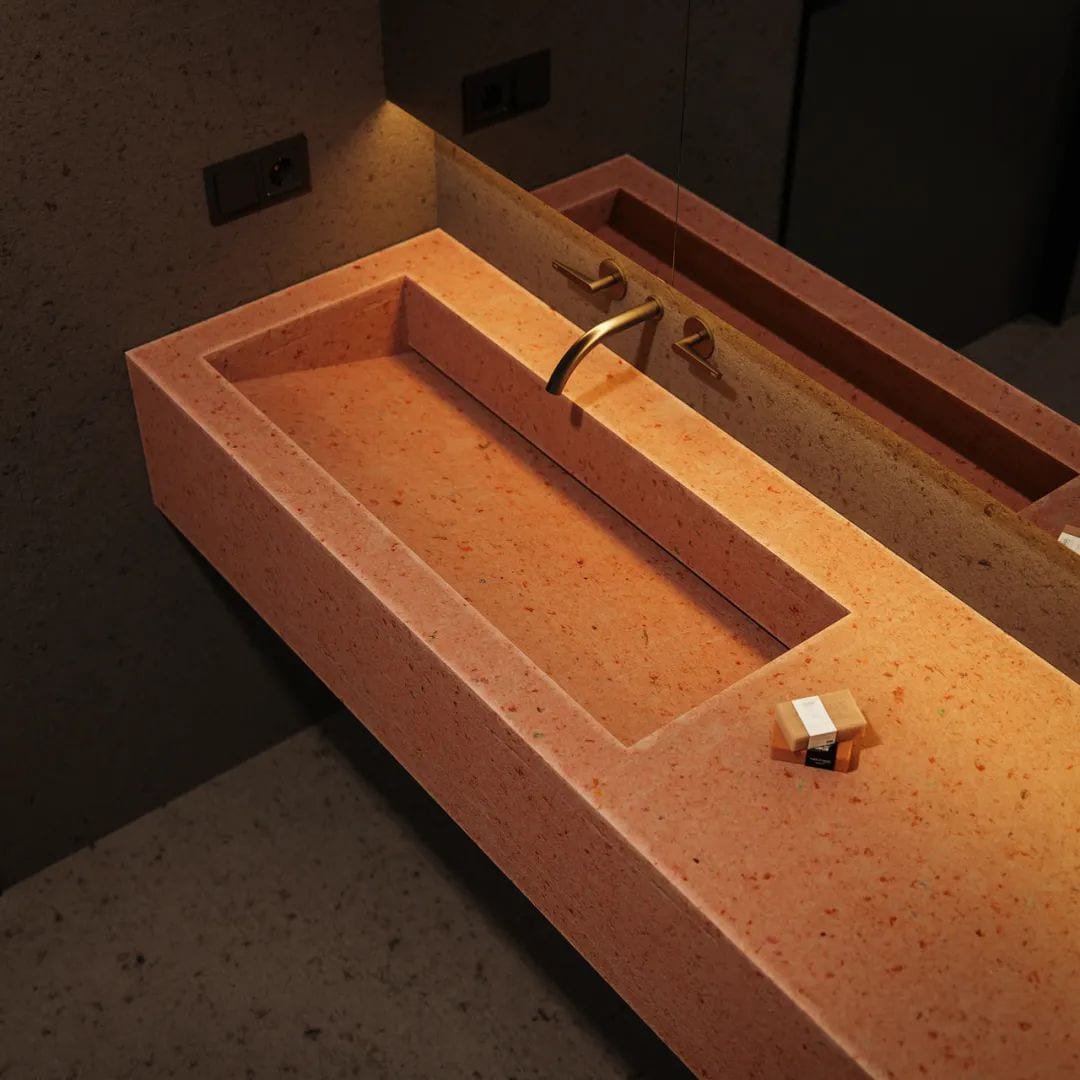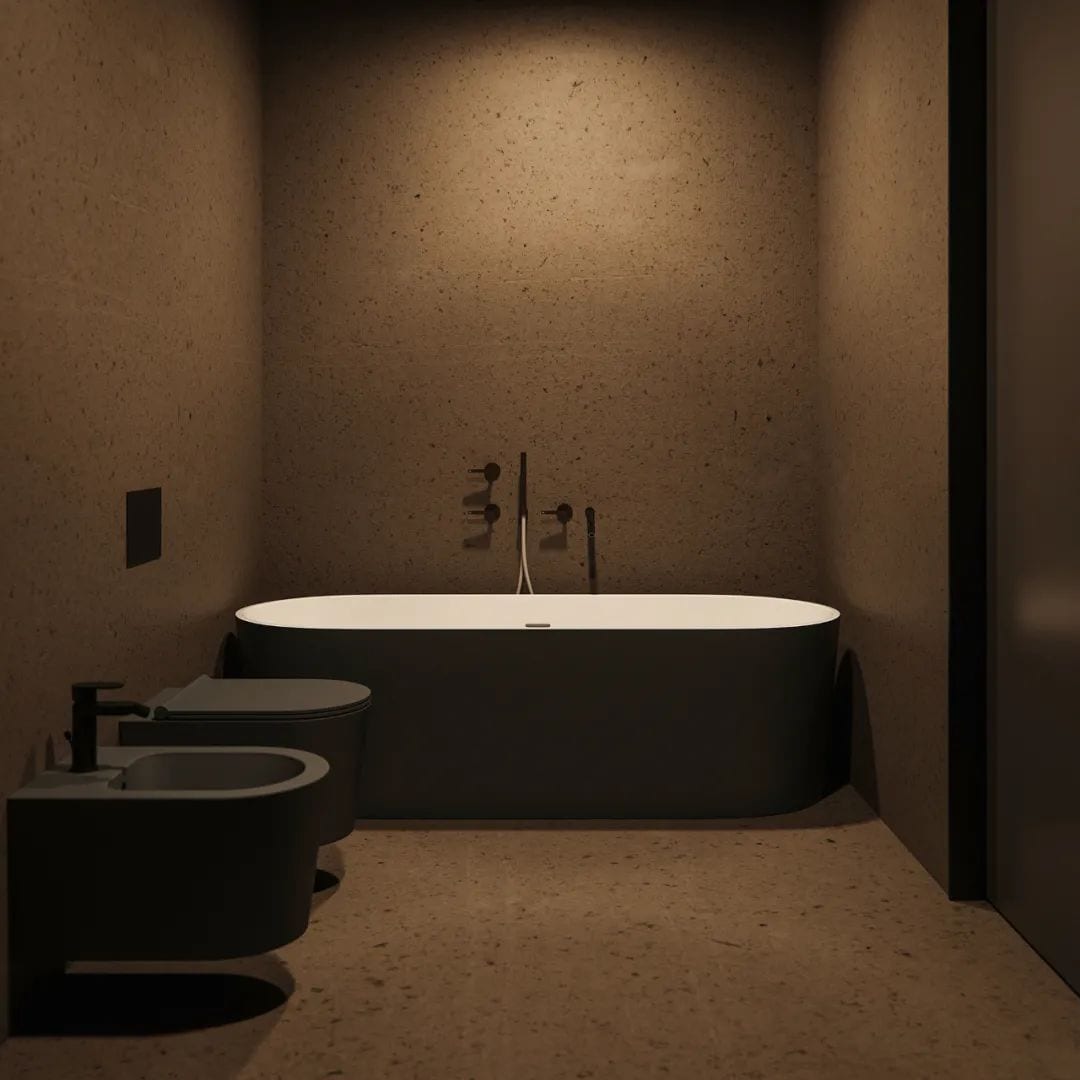 In the first floor of the building, a large area of micro-cement is used for the bathroom, which is made of dark grey, and the washbasin is made of light red.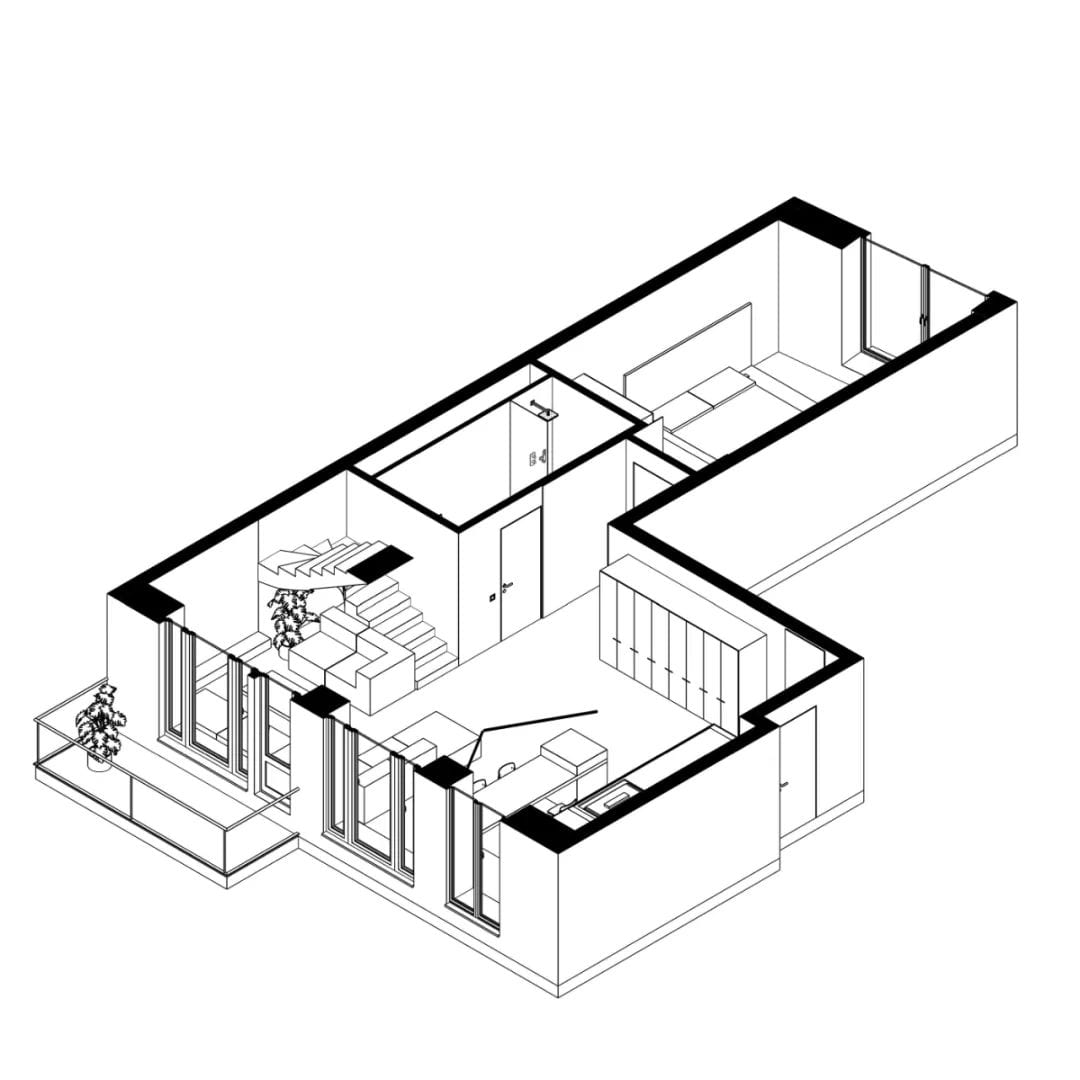 ▲Floor plan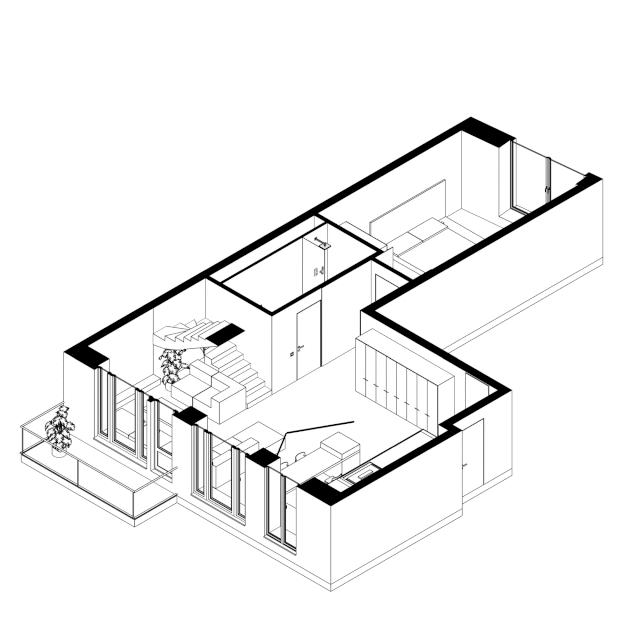 ▲One floor presentation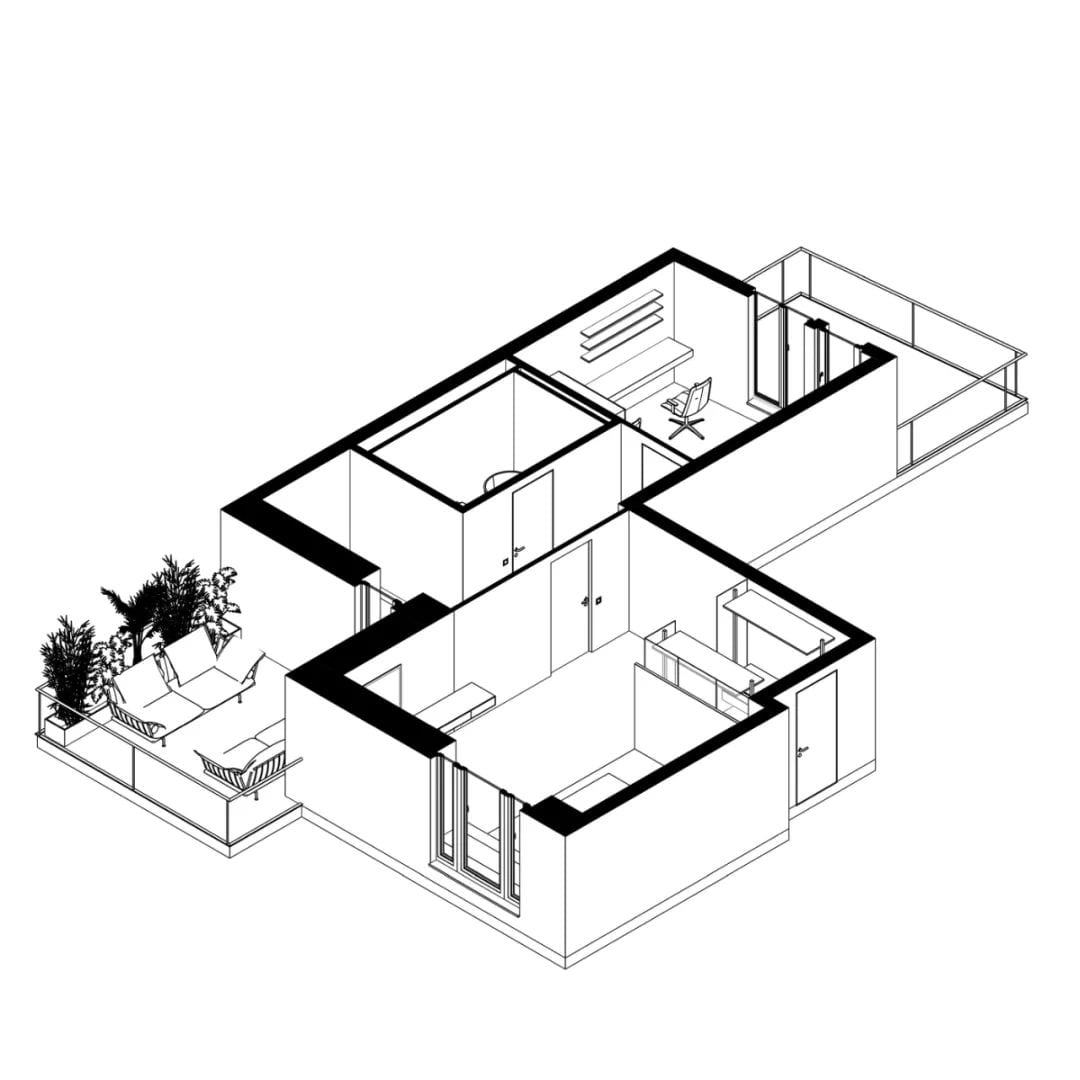 ▲Layout of the second floor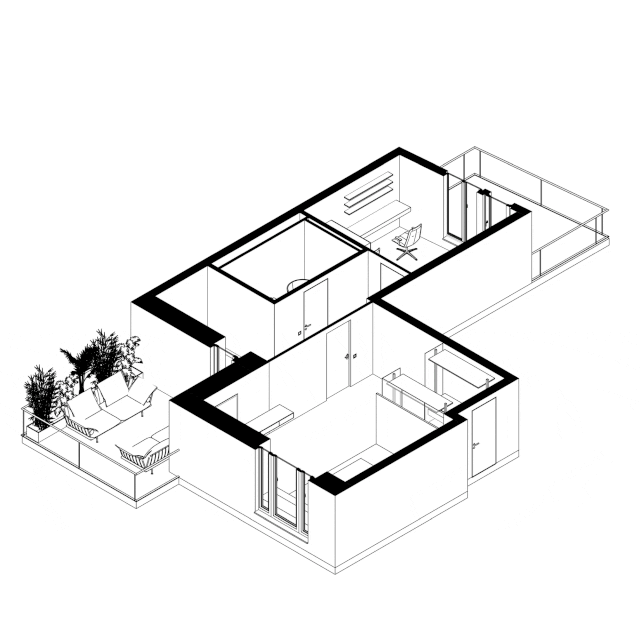 ▲Two layer presentation