Original Eos Interior Design Alliance
 Golden Box
Originally from Russia, Barinov Andrey is an expert in the design of small homes, and his designs are not limited by style or color palette, but are aimed at rationalizing space and the experience of living. During his university years, he also participated in design and architectural visualization courses. The project was designed by the designer, and it was well received by the clients.
▲Presentation of the space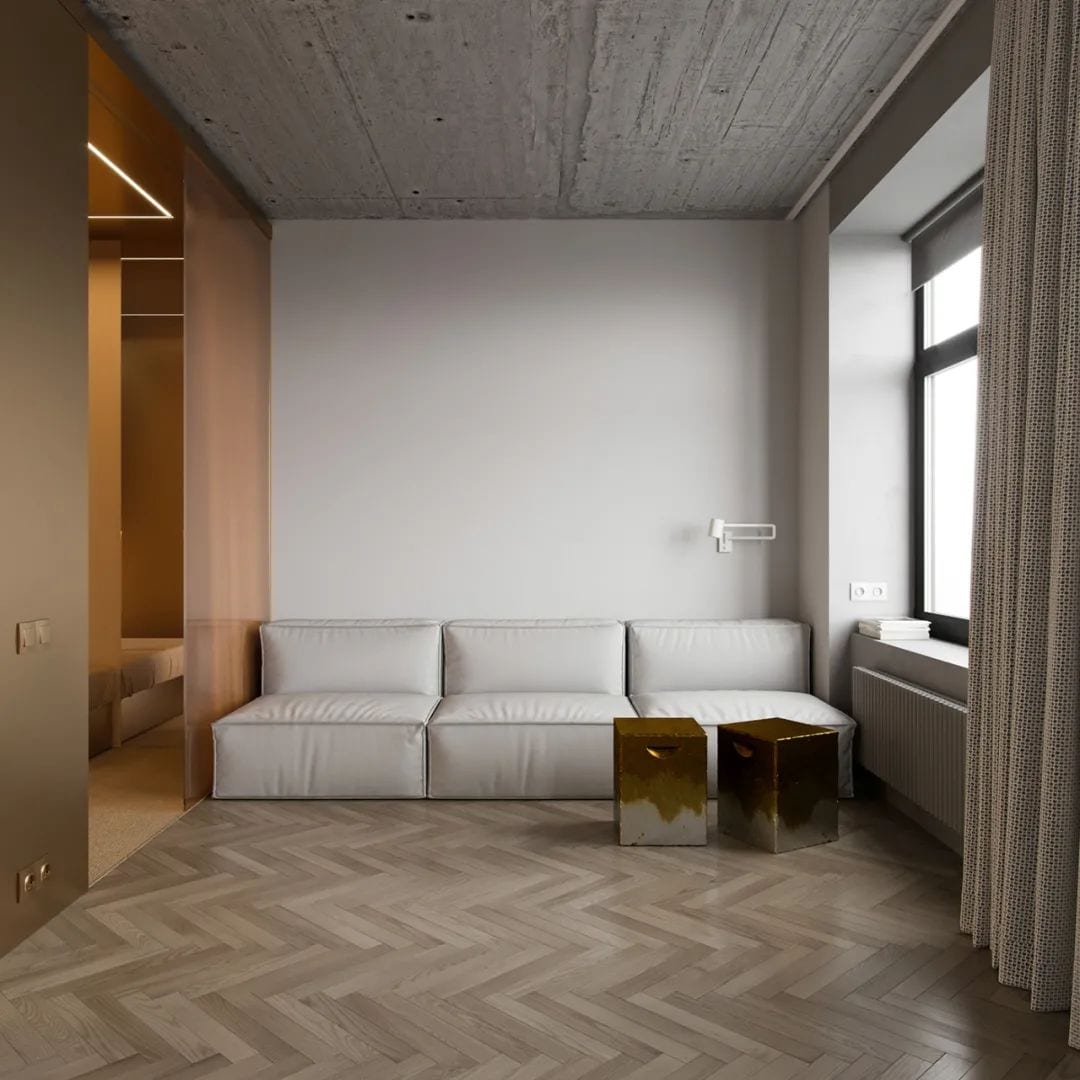 This project was named "Golden Box" by the designer, the design of the space is also like his name, as placed within the space of a golden box, this box is the space to rest.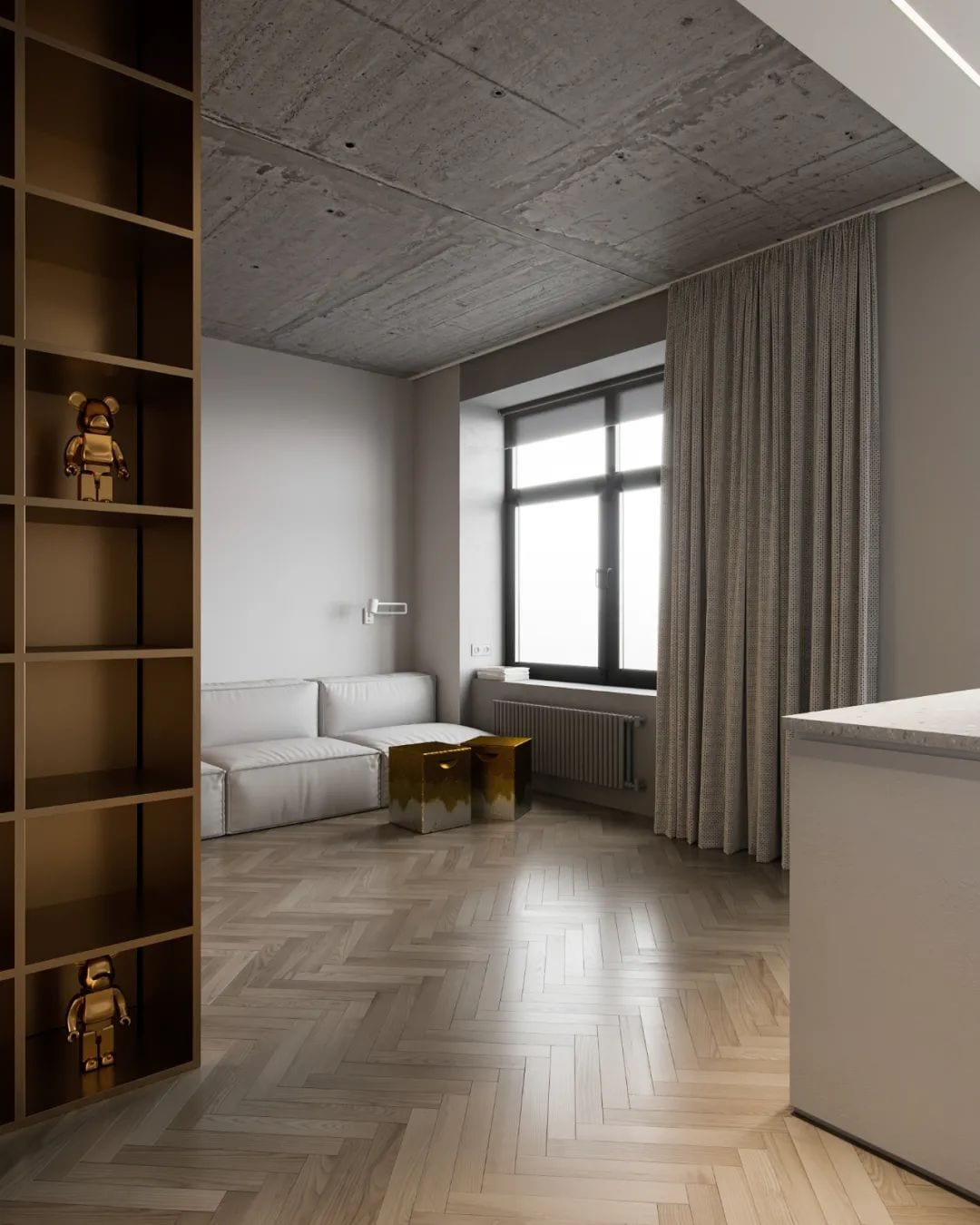 The overall color palette is simple and pure, the herringbone wooden floor is simple and elegant, with non-gold is white furniture, presenting a minimalist but warm interior atmosphere.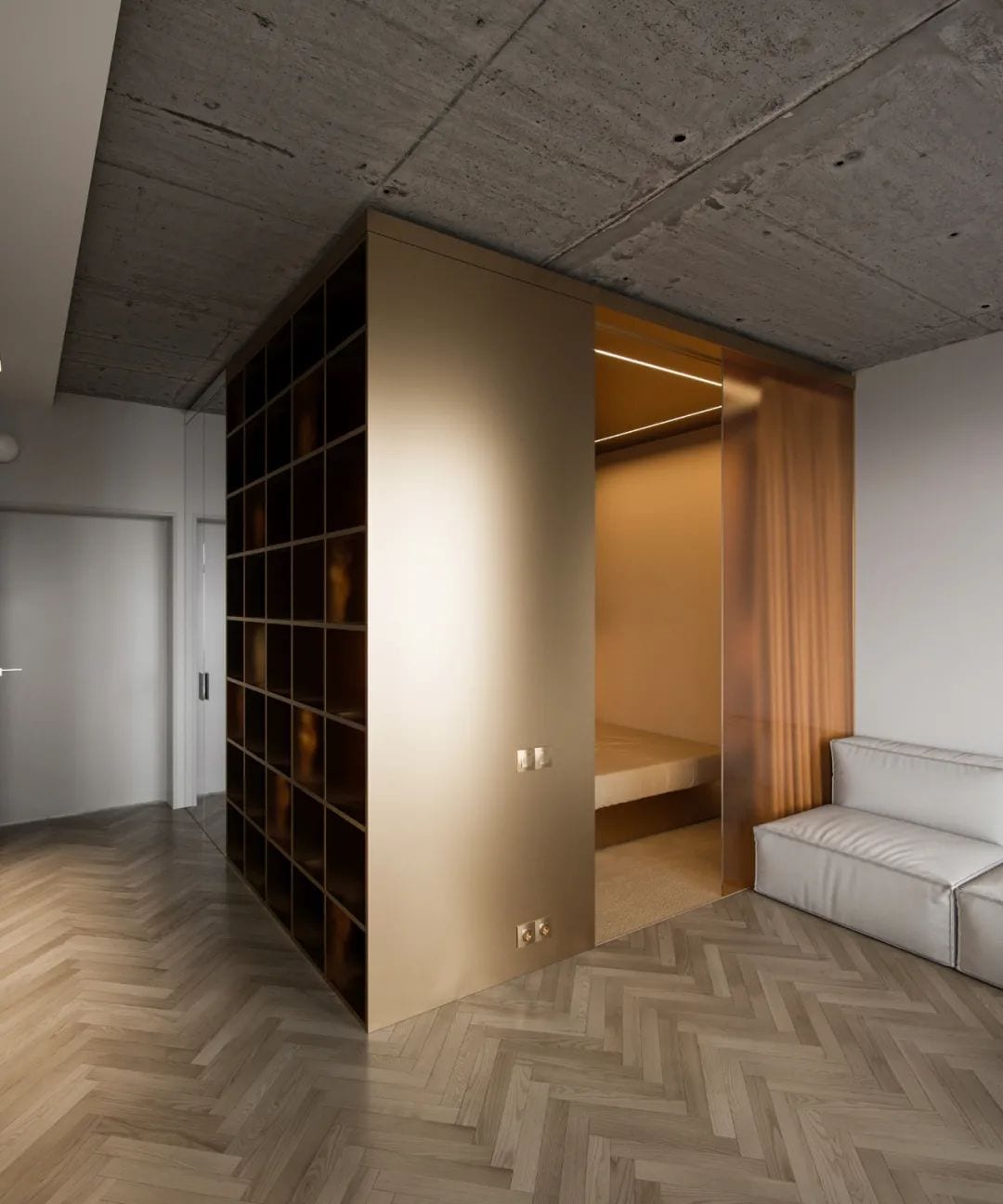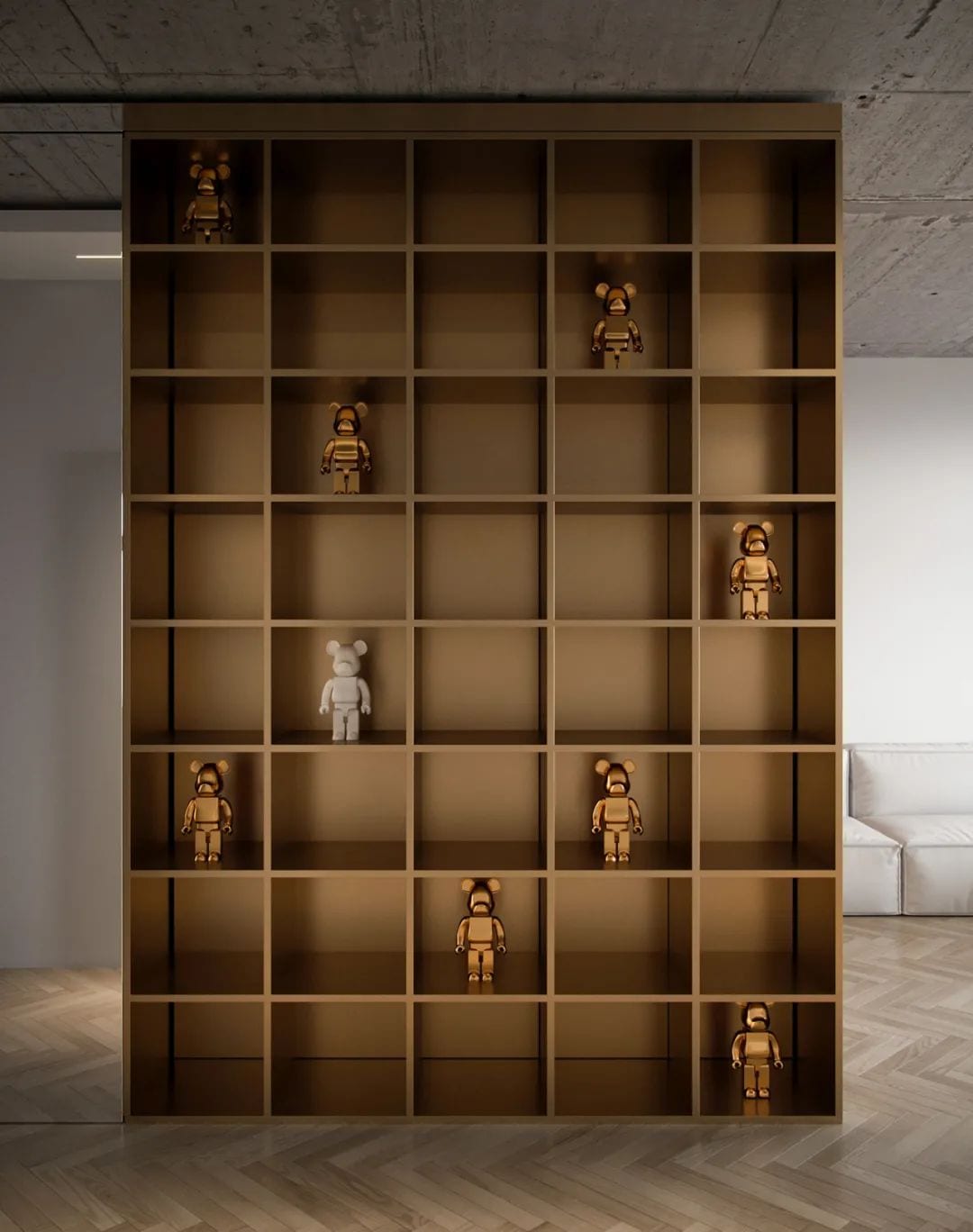 One wall of the entryway has custom shelves with gold lattice to place the owner's favorite collectibles.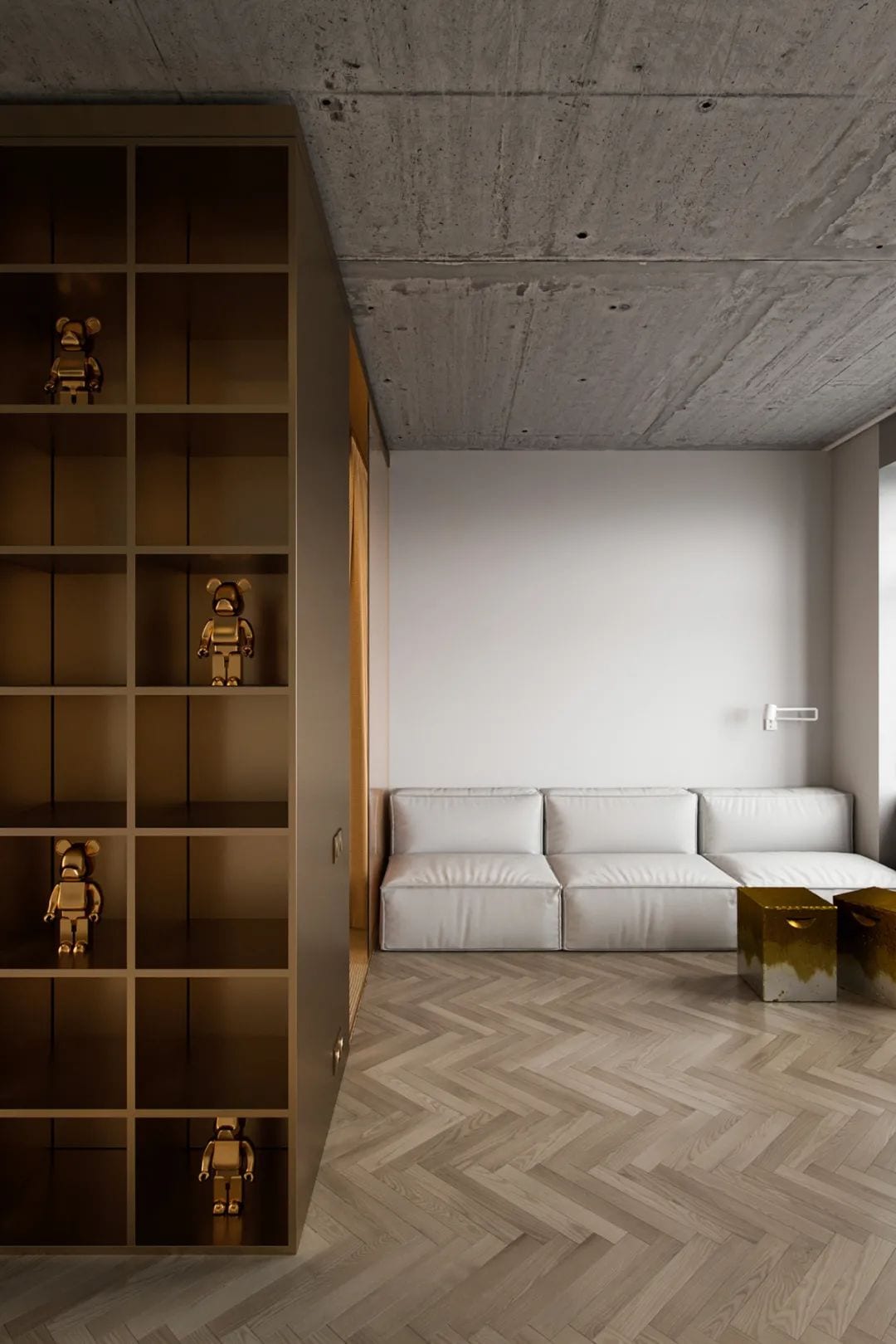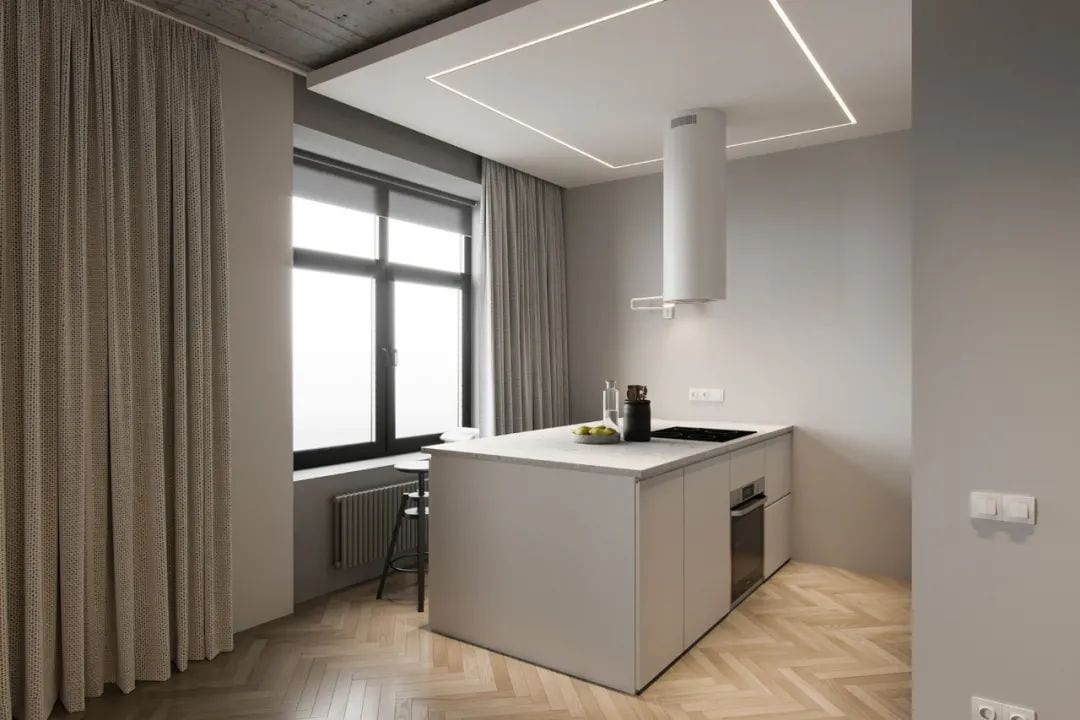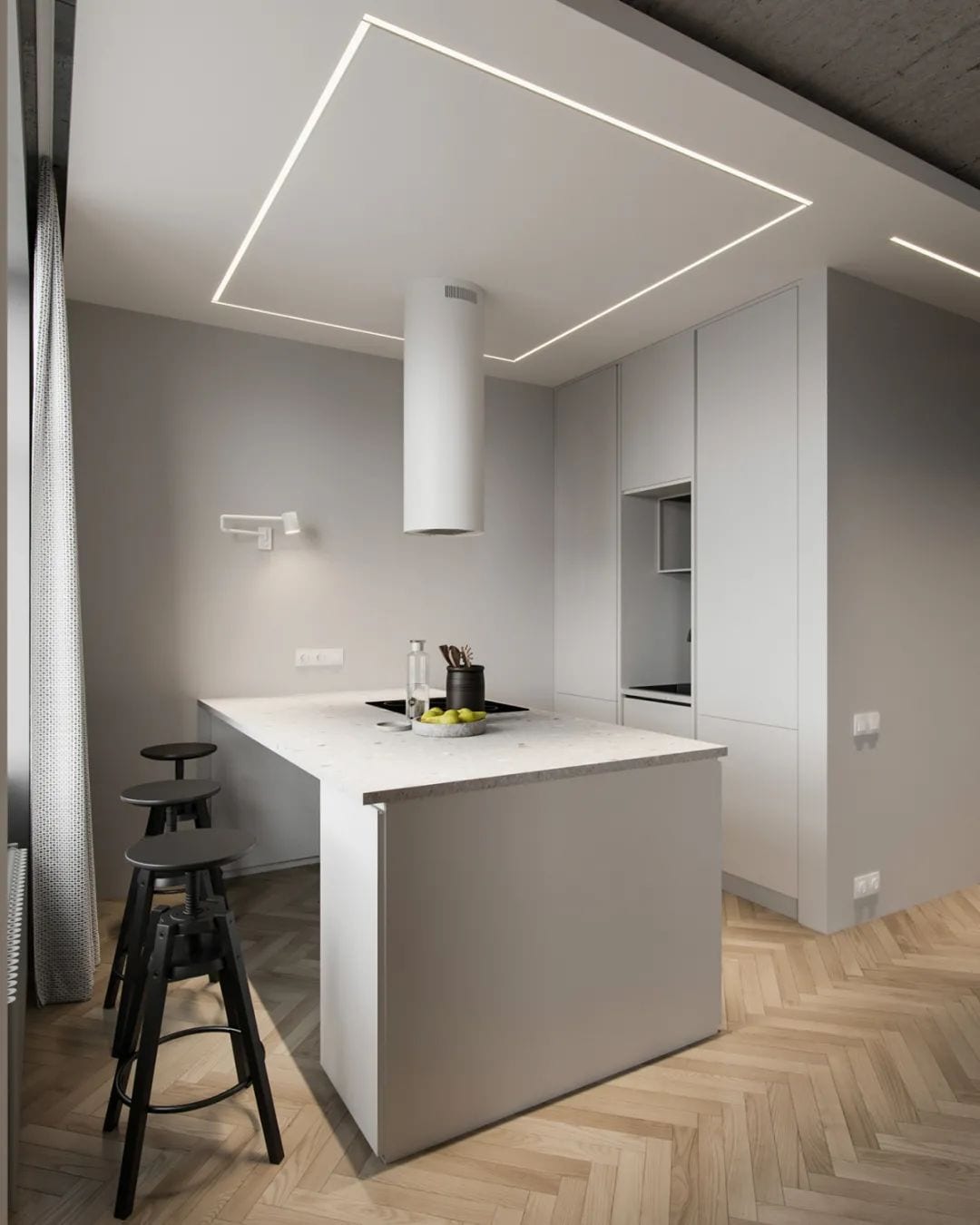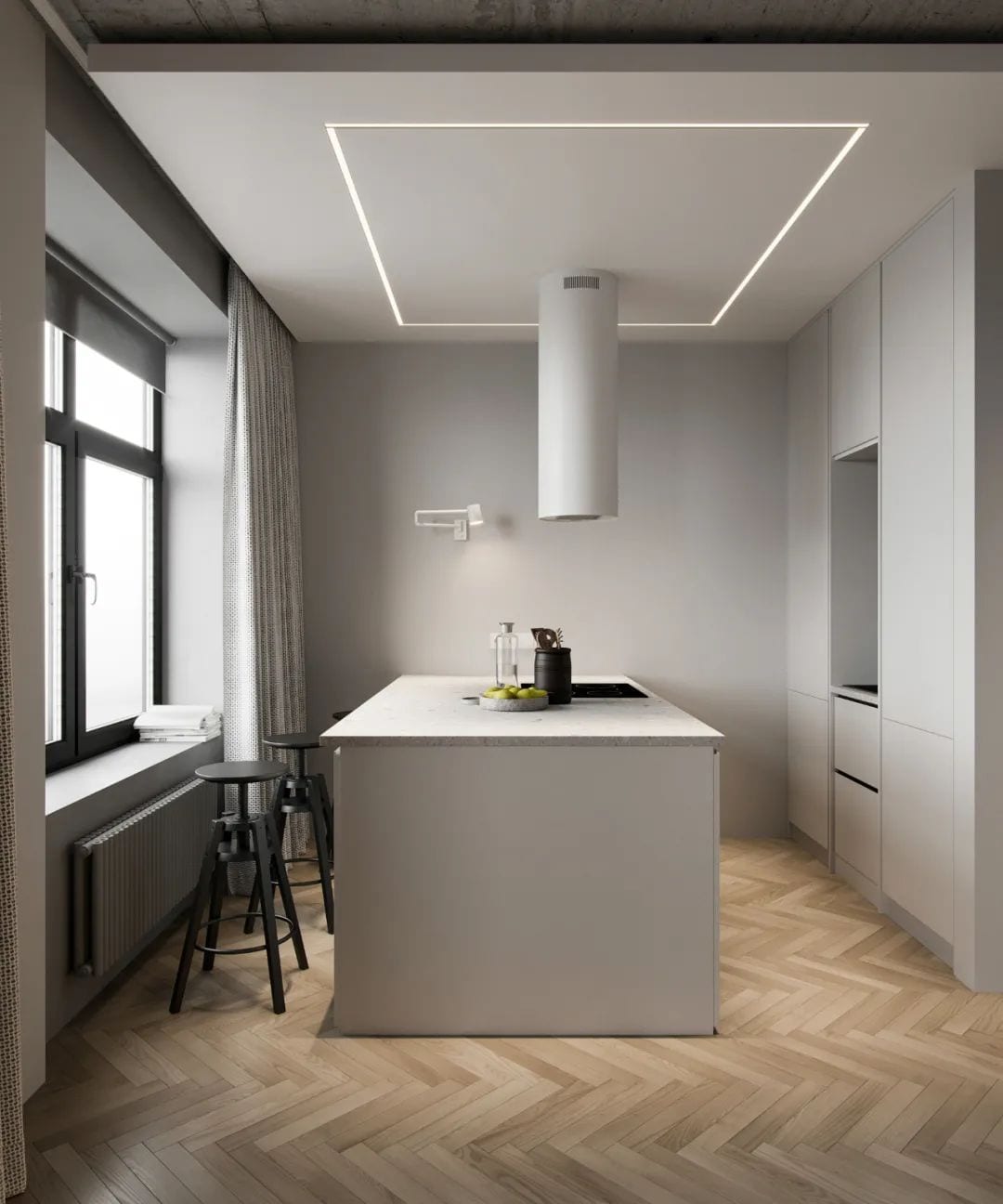 The kitchen space and dining room space are on the other side of the room, the limitations of small households, so the dining table will be made into the form of a bar, connected with the island.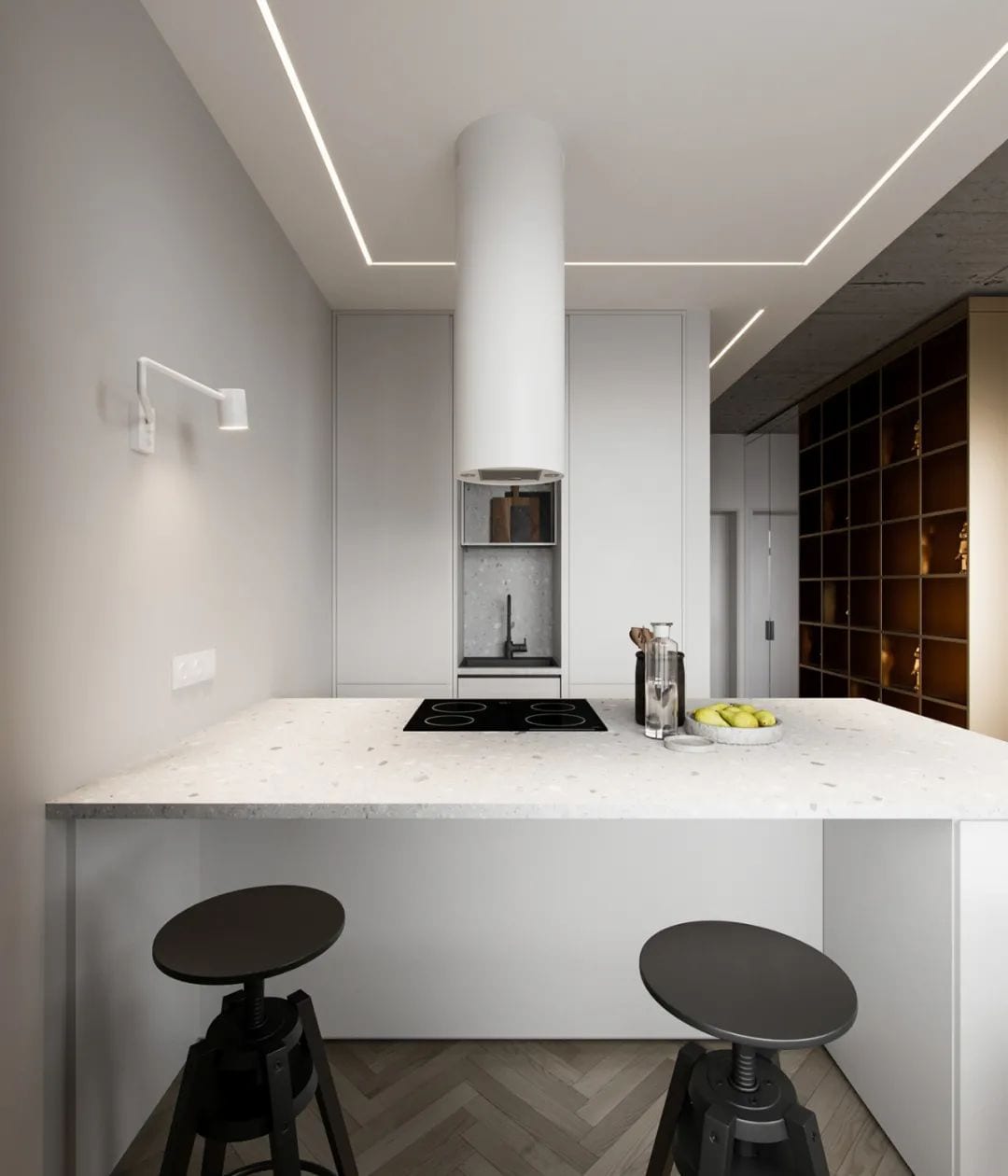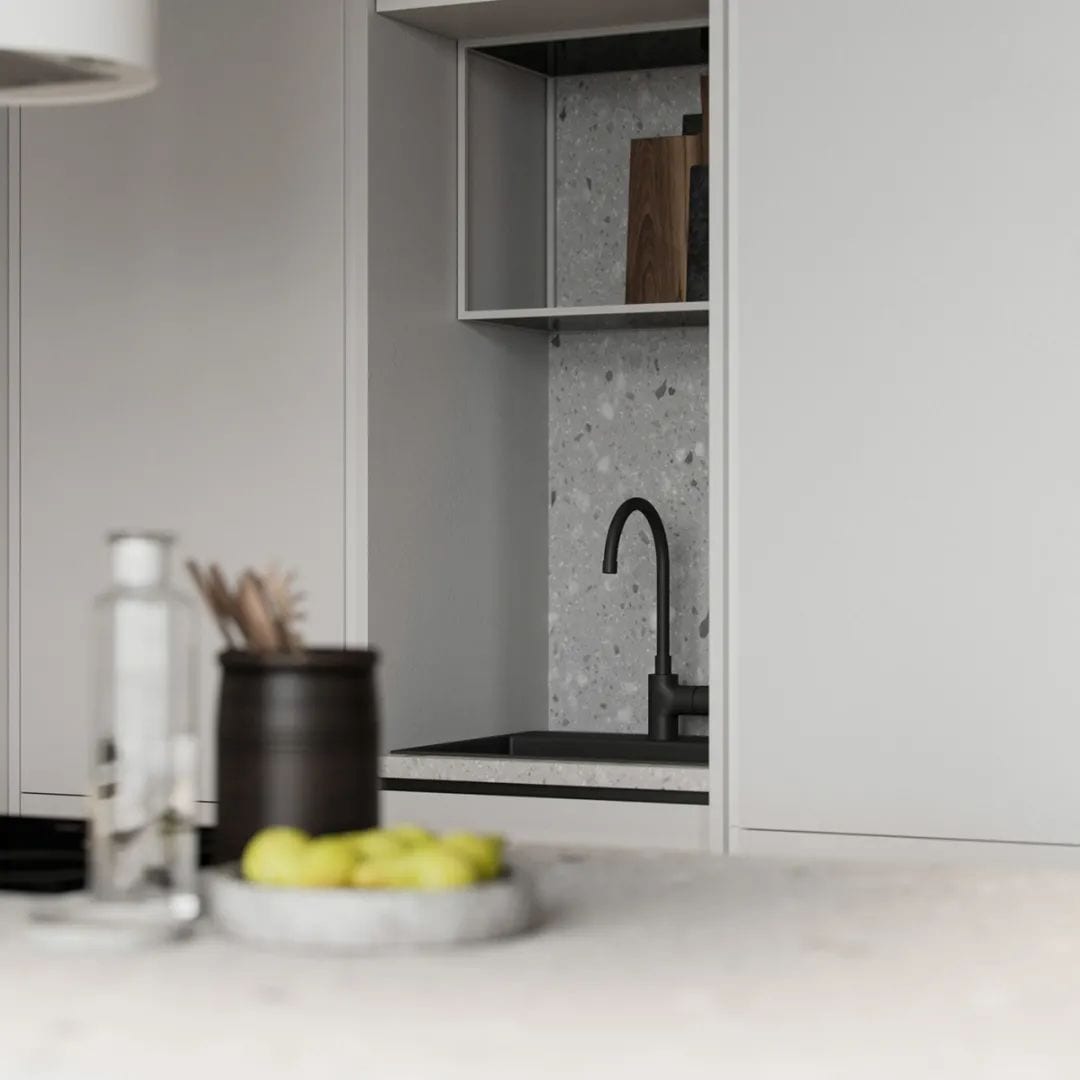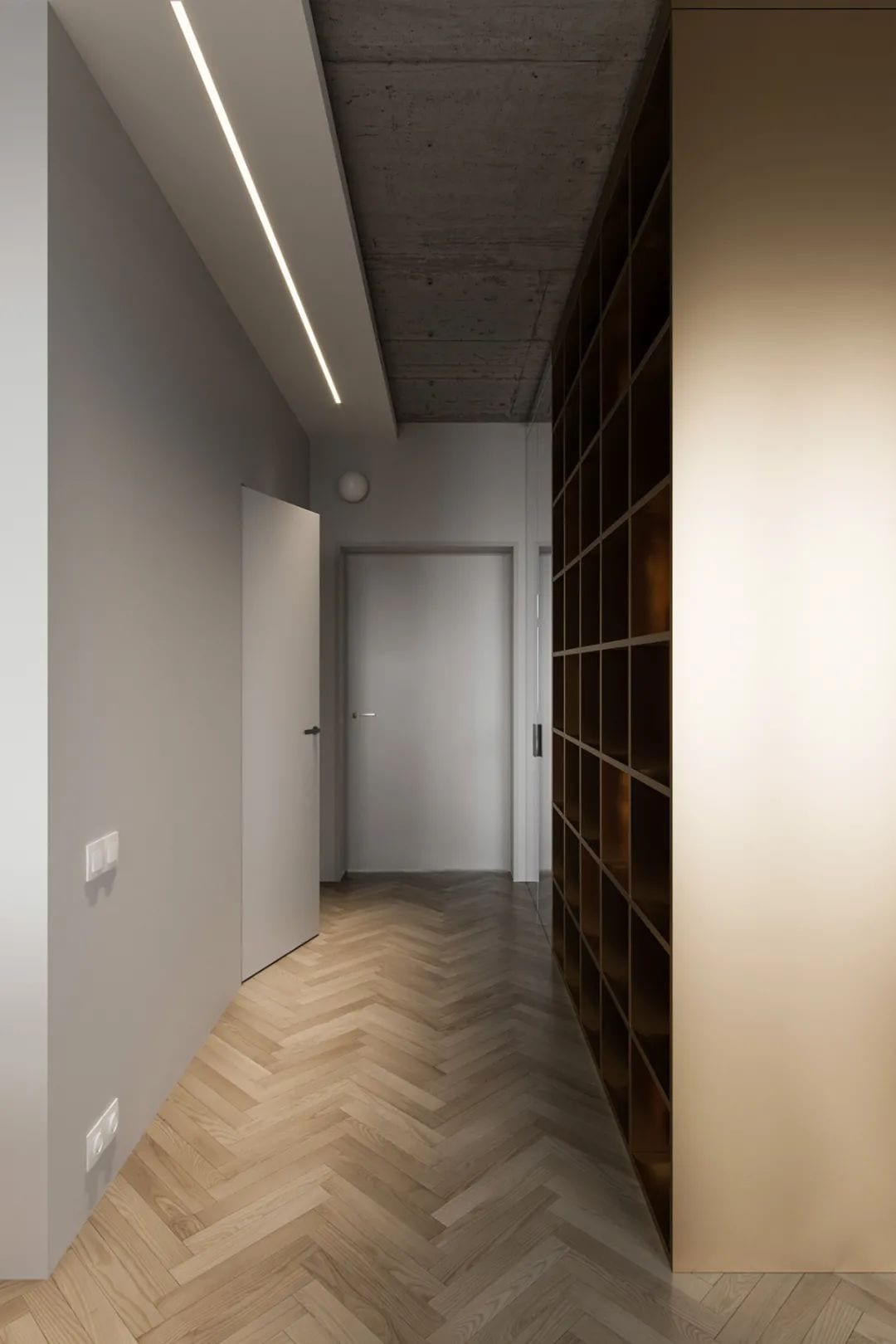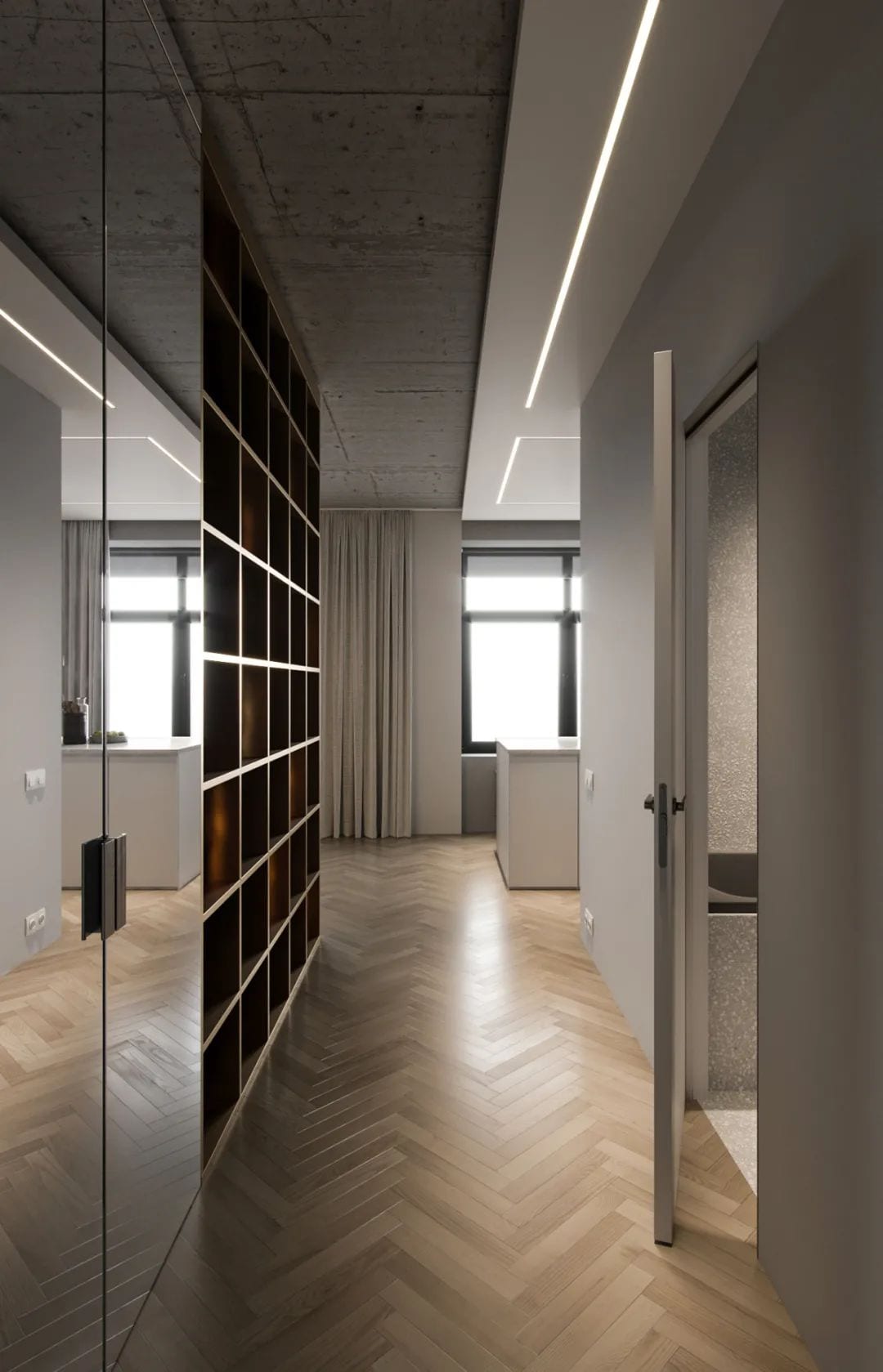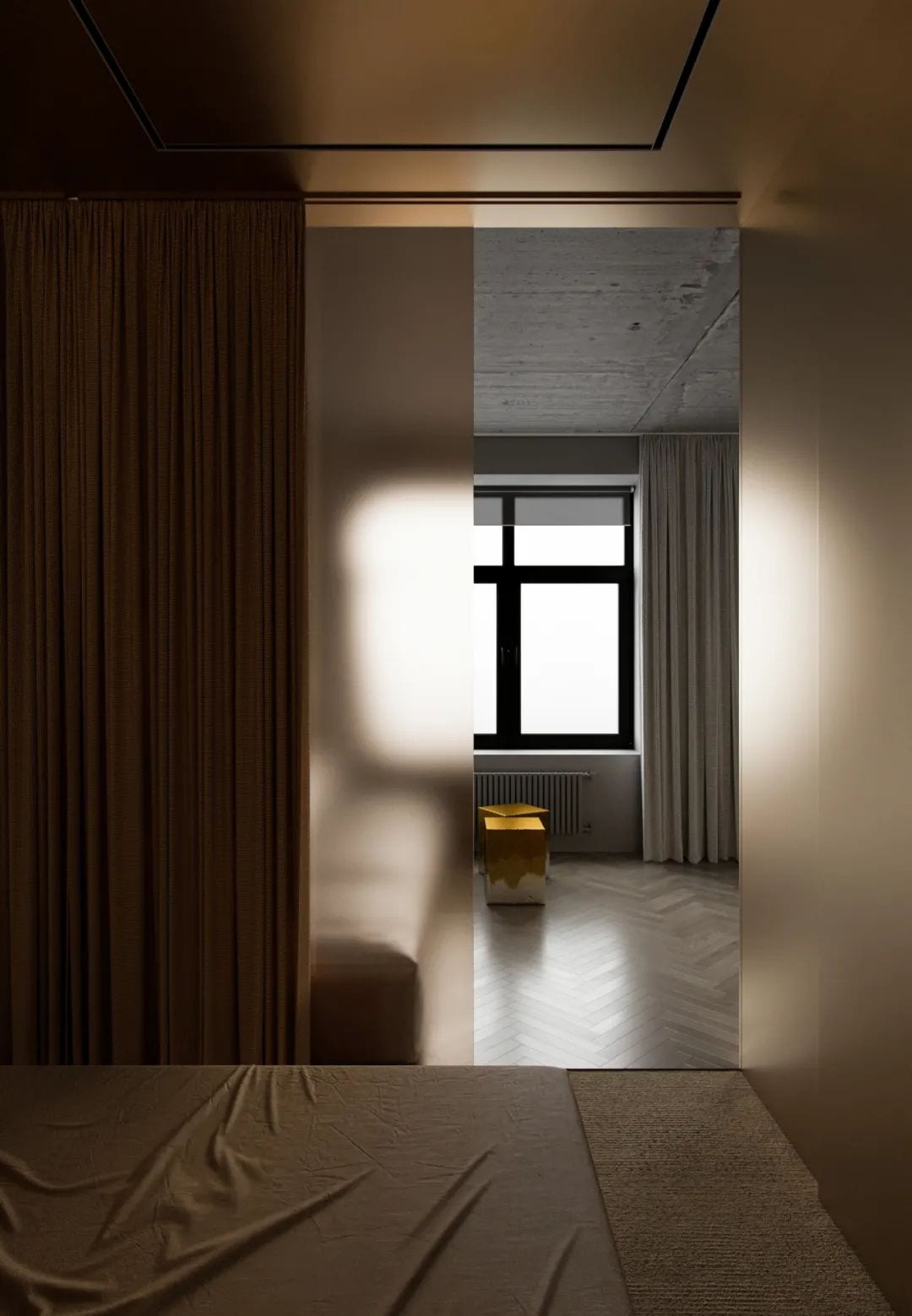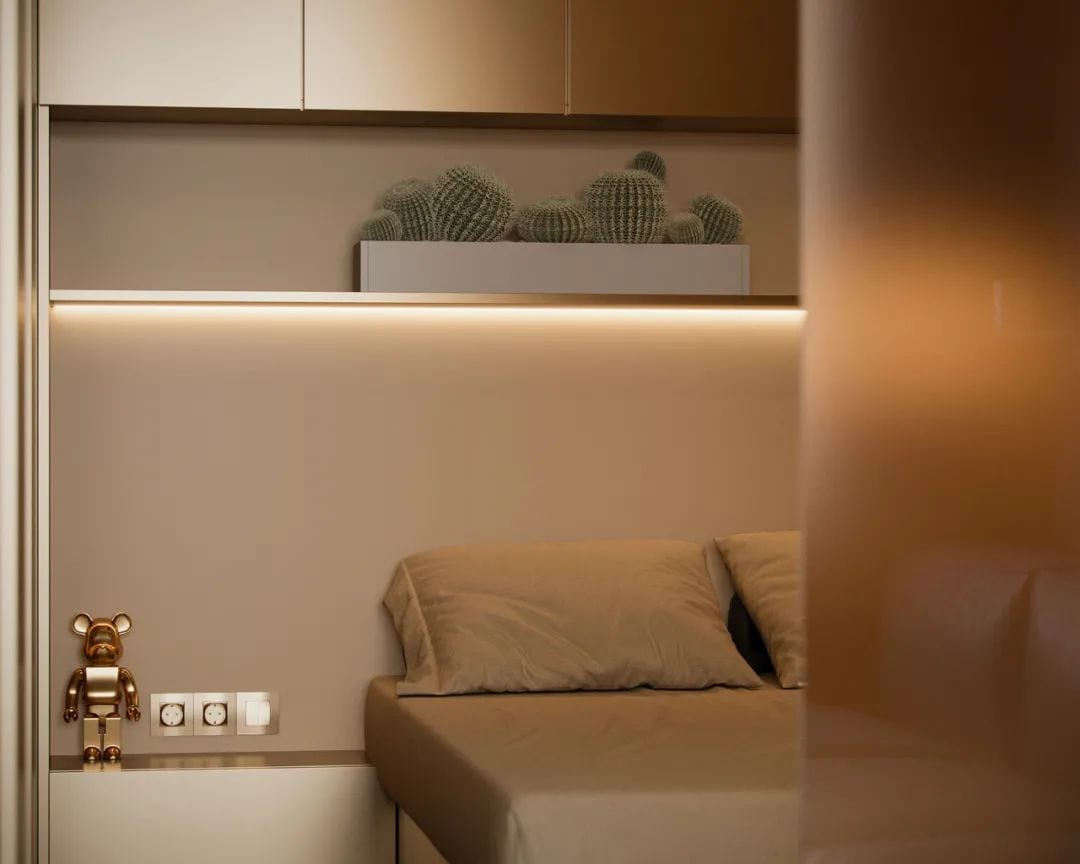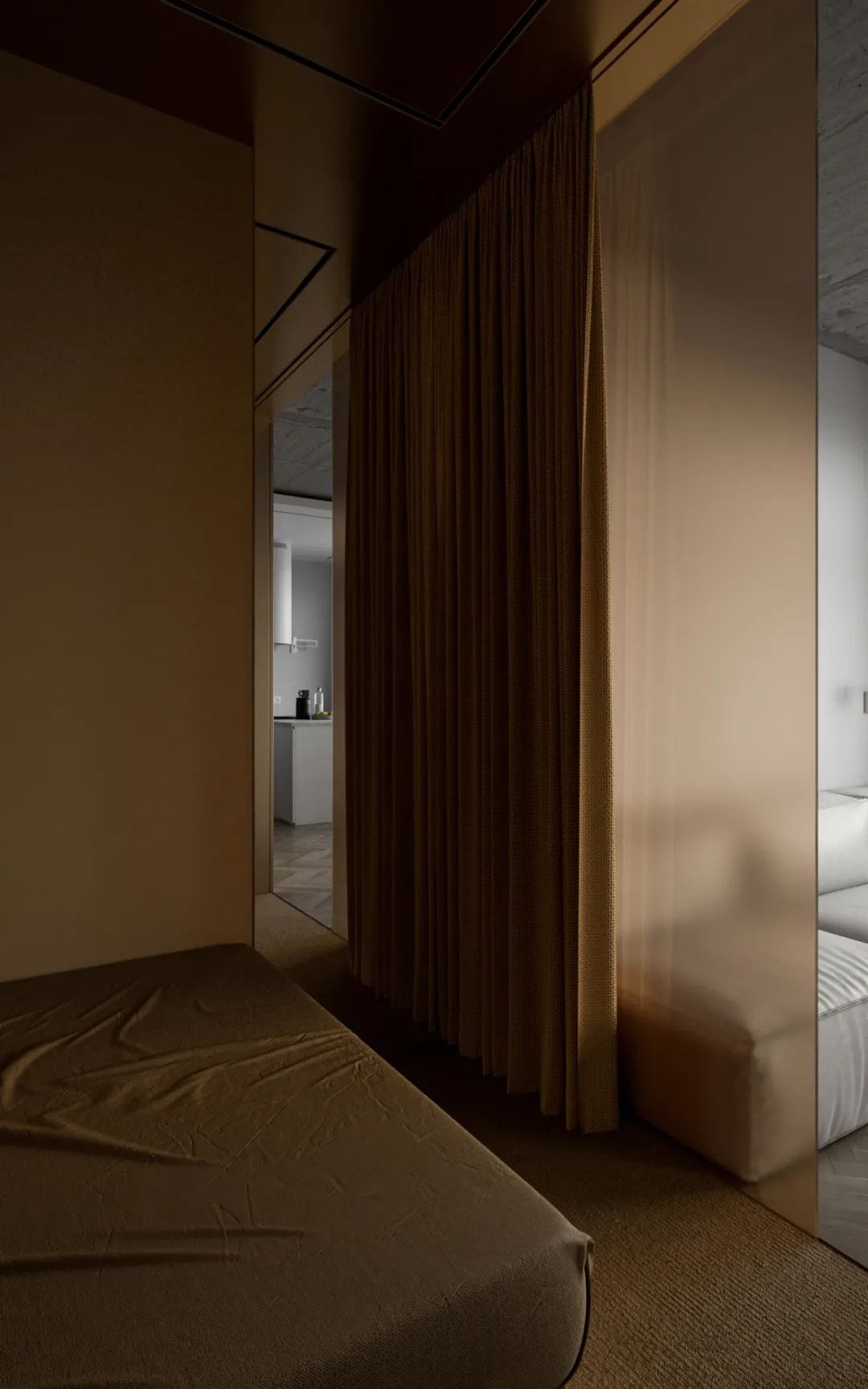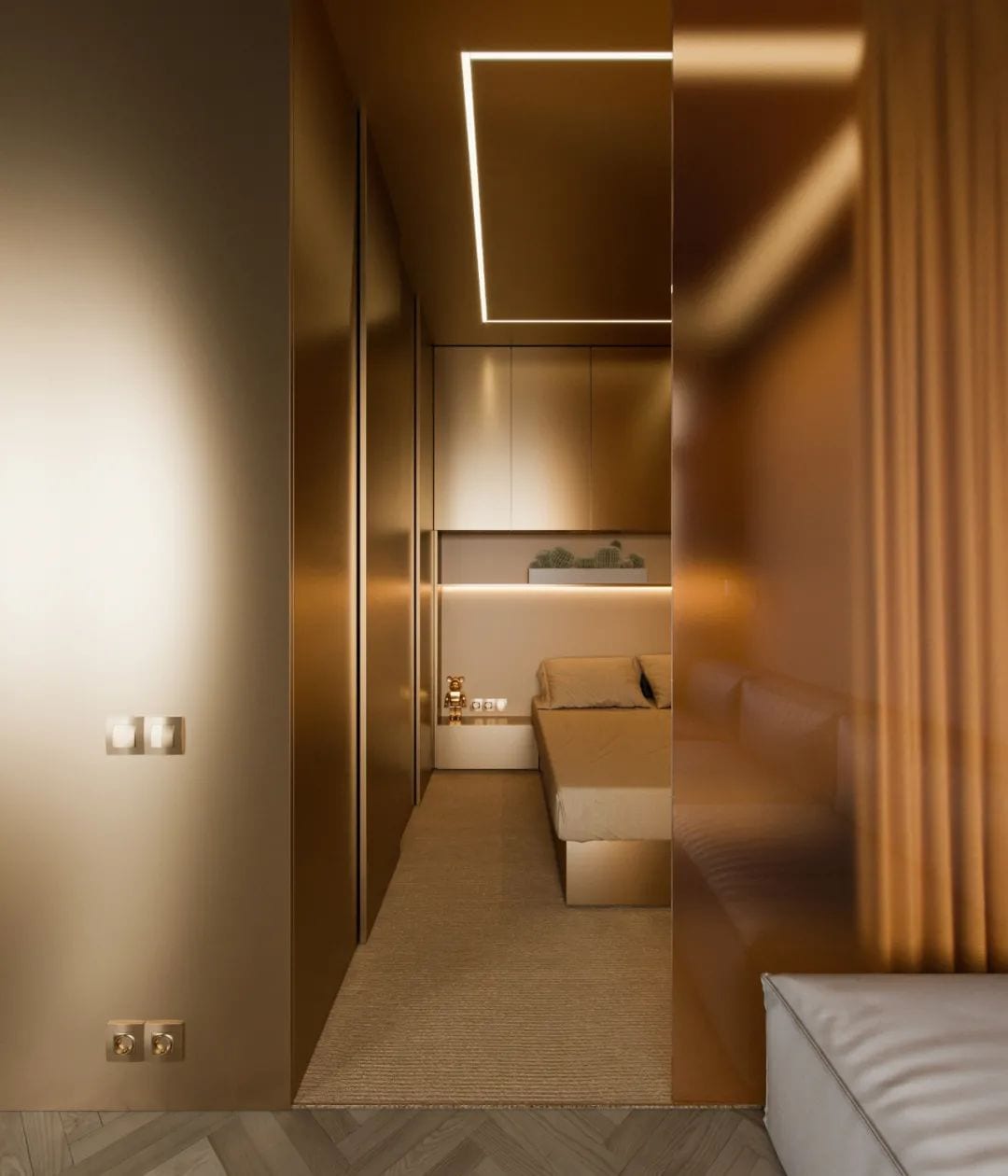 The bedroom is the most characteristic, as if you are in a golden box, wardrobe door panels, glass partitions, all using gold, perfect for the theme.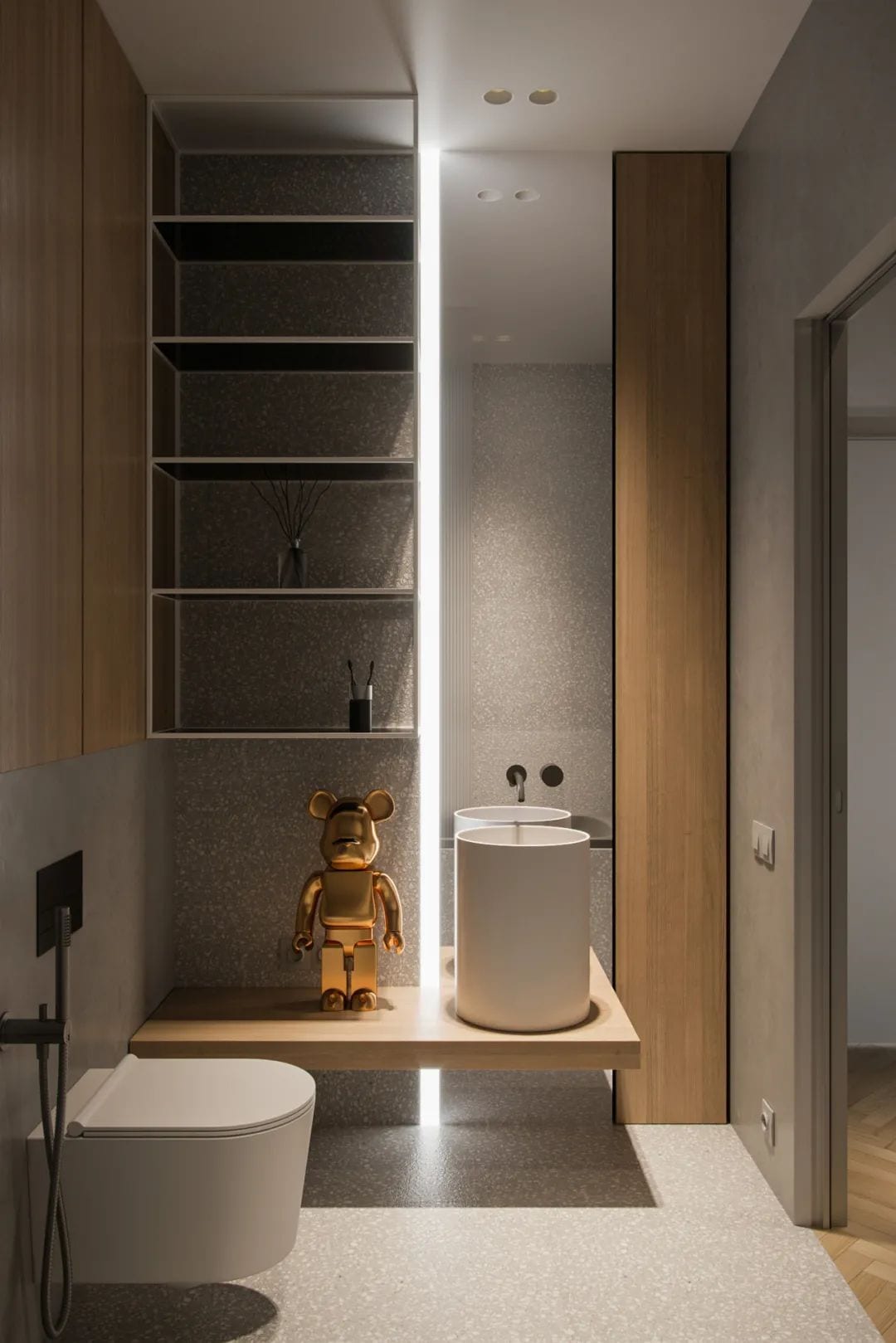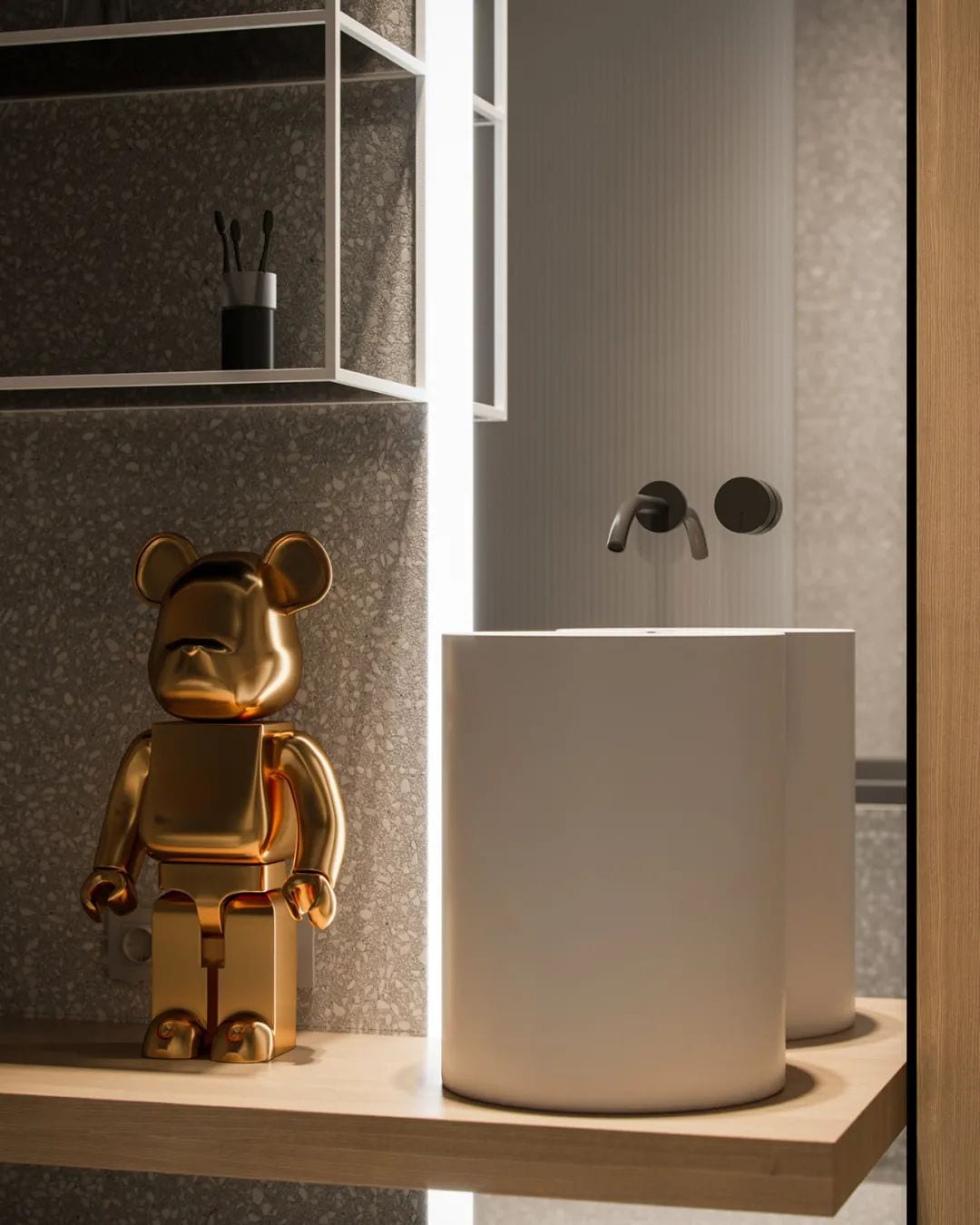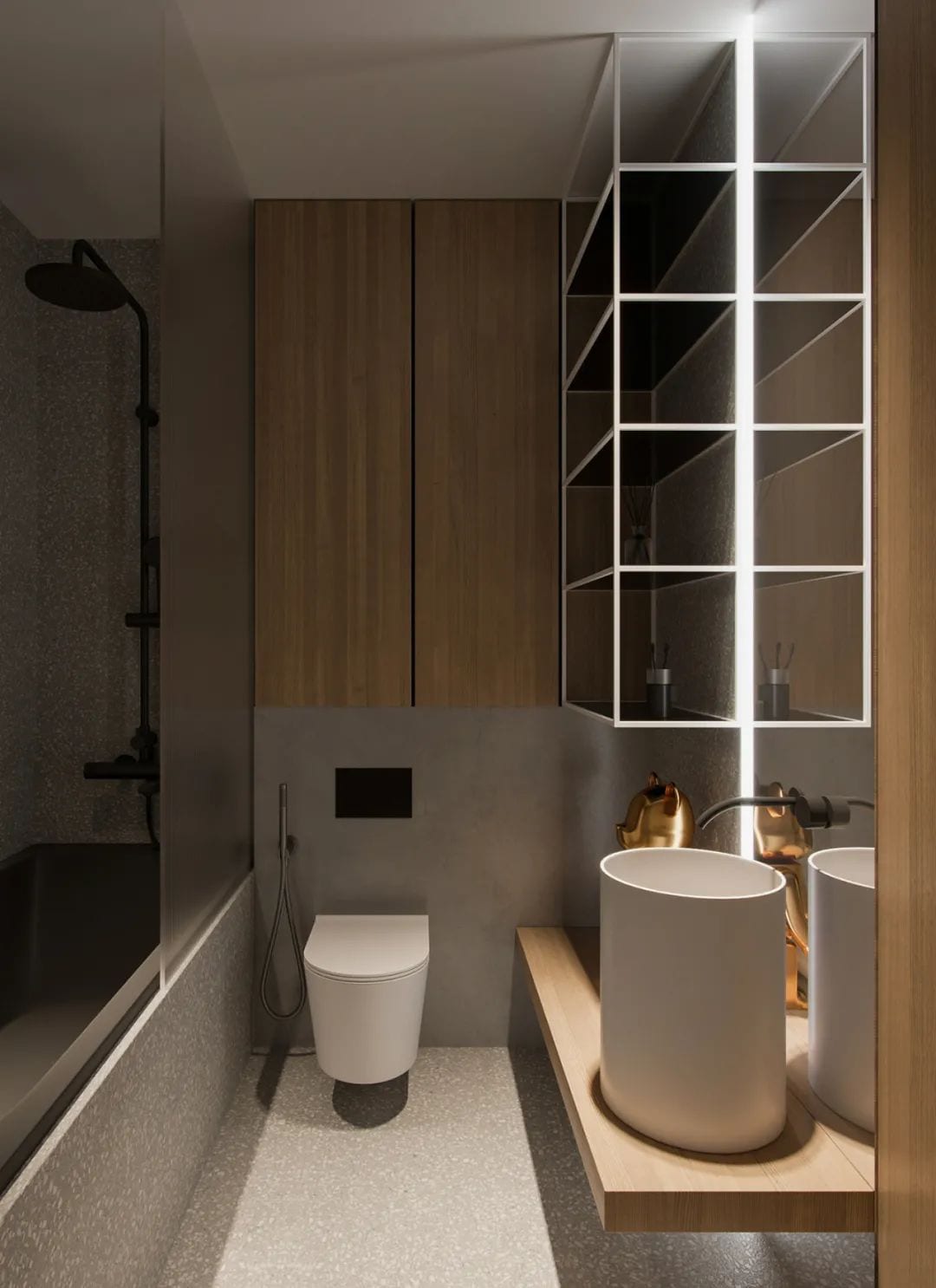 Bathroom space is not large, but fully functional, column washbasin is full of modern atmosphere, black bathtub exudes a different sense of mystery.