Original Eos  Interior Design Alliance 
The small detached house designed by JDA Studio, located in Sydney's Upper North Shore suburb, has a soft colour palette and minimalist design. Vertical elements (such as high tension wire, lights and greenery) hang in the void to create a sense of drama.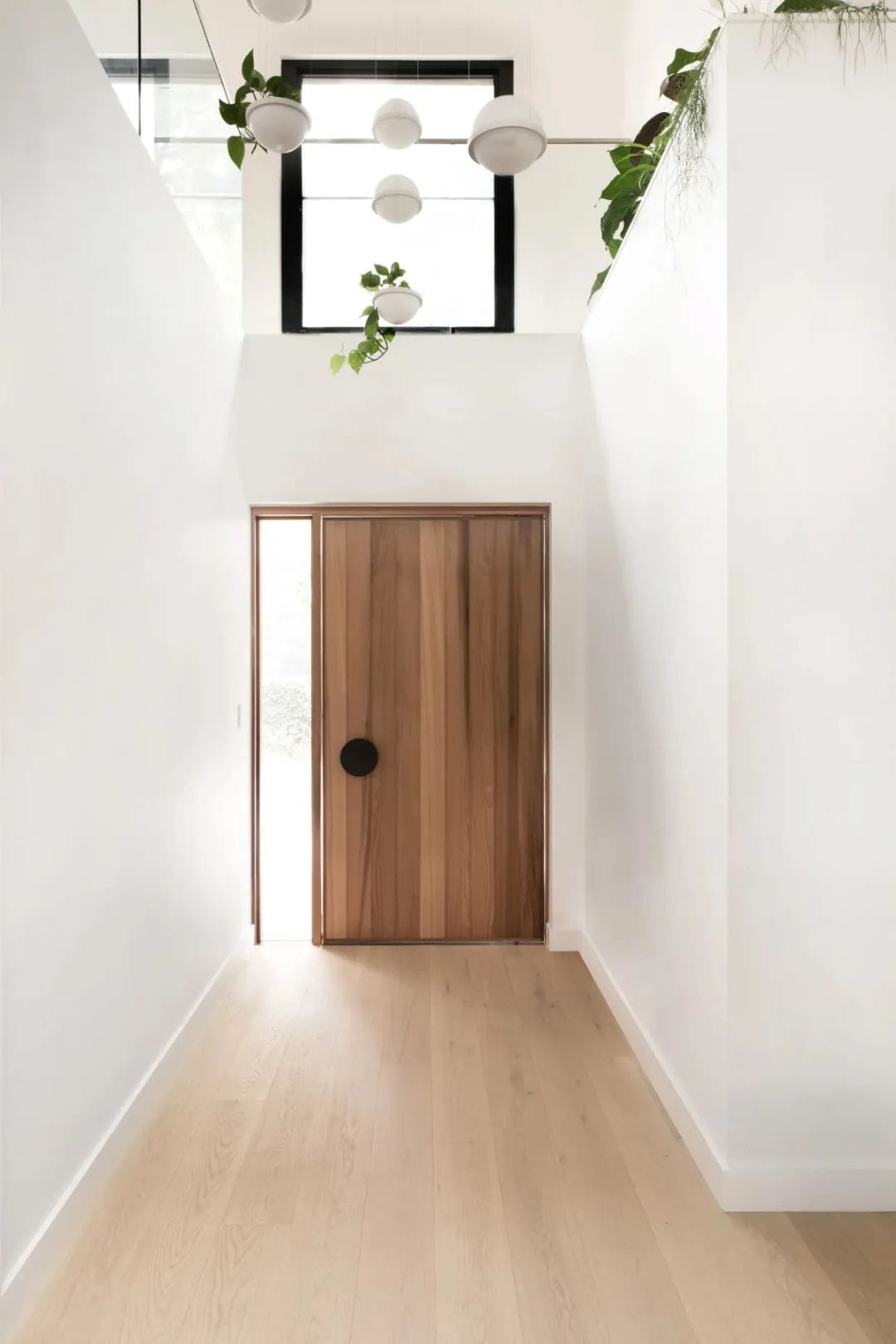 The entry retains a pane of glass for light and is a relaxing way for people to feel relaxed from nature as they enter the house.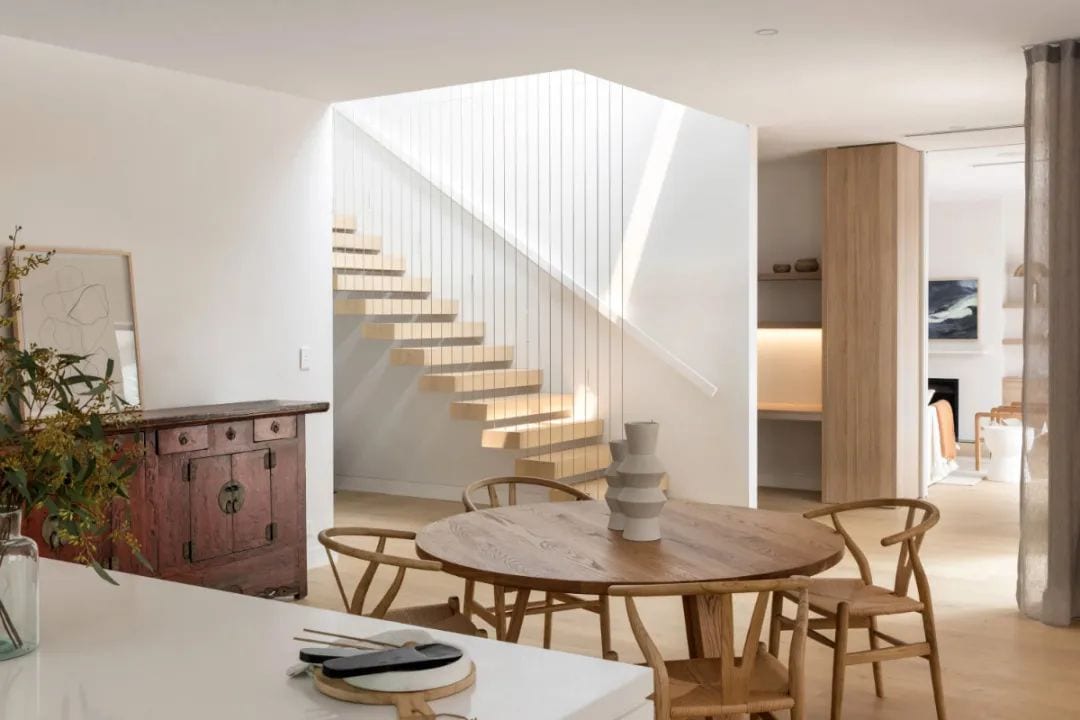 The sideboard looks old, and the contrast between the vintage mahogany texture and the fresh wood style brings a stronger historical charm to the space.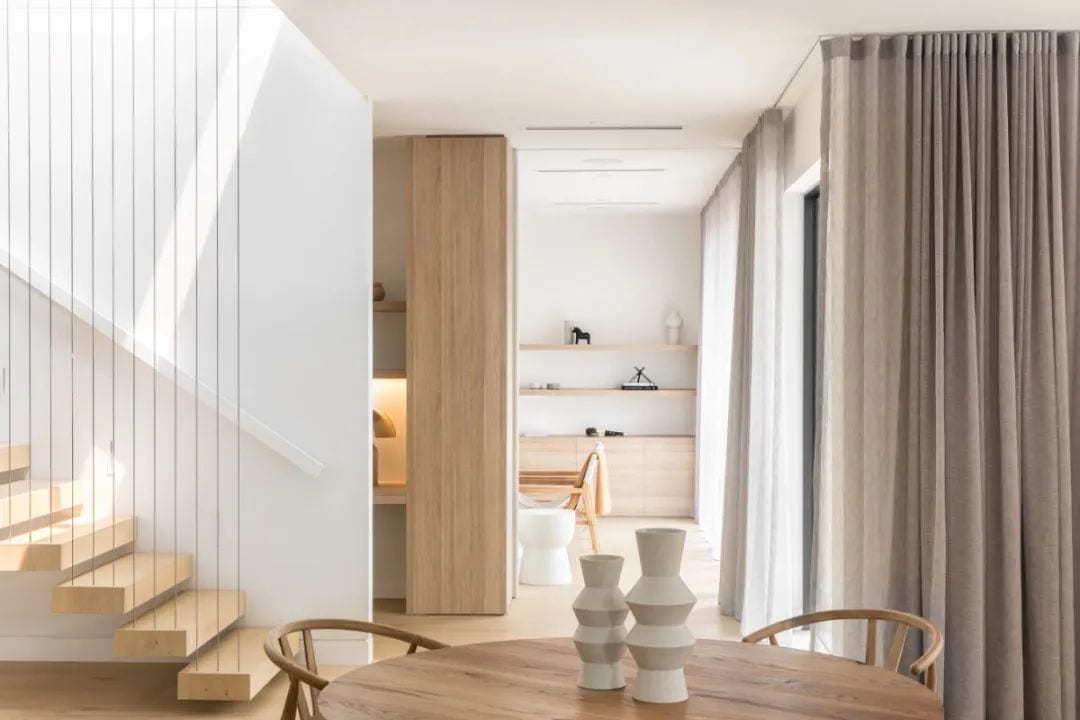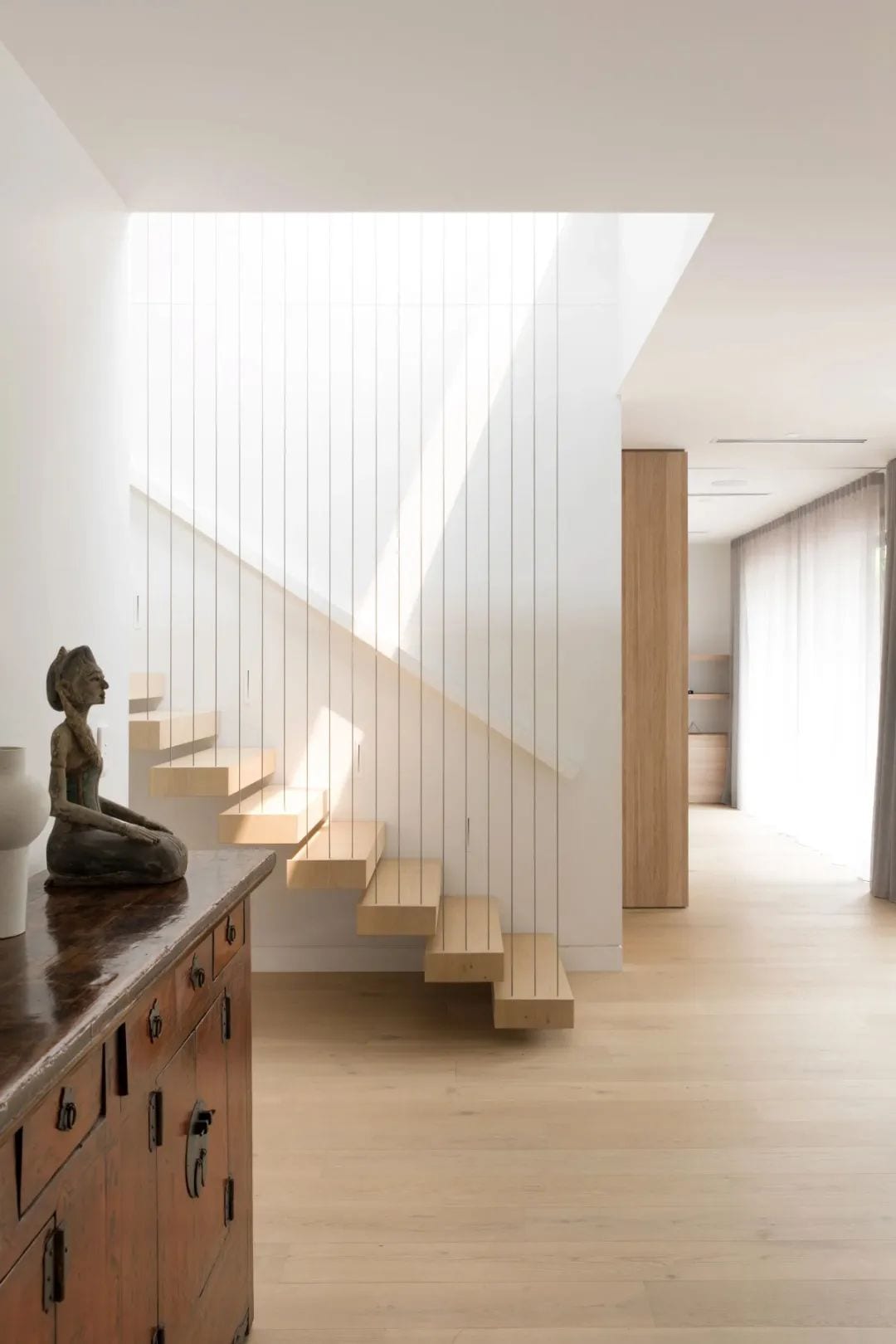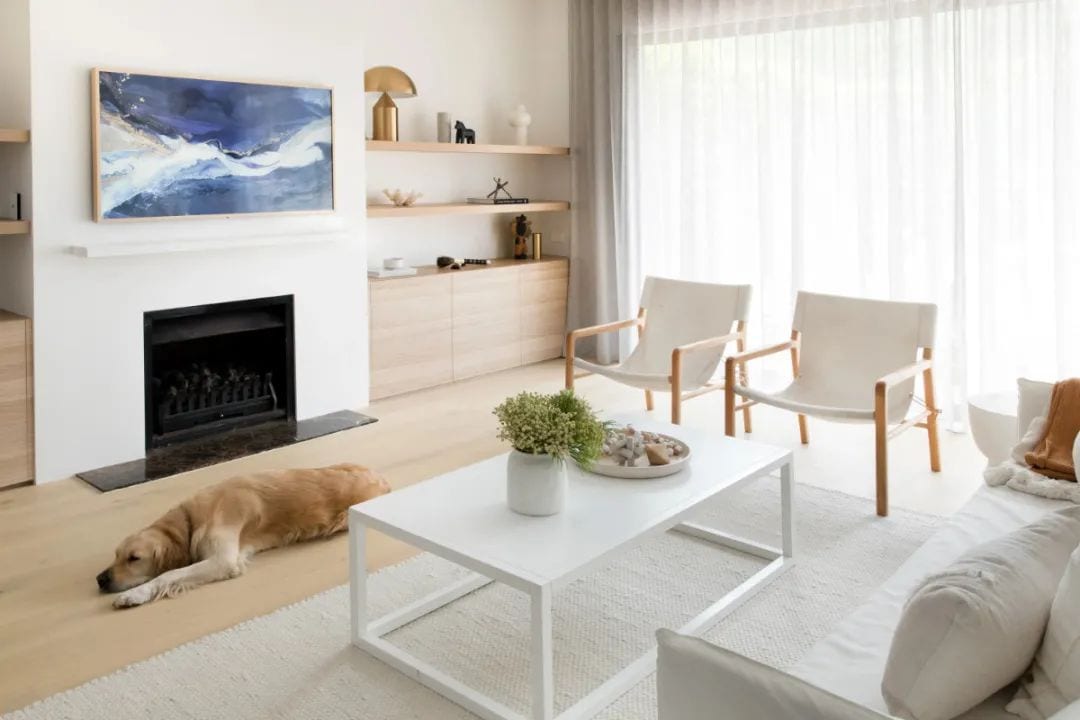 In the simple space, there are many subtle elements, such as linen carpet, green plants and decorative paintings, all of which are interpretations of simple and exquisite life.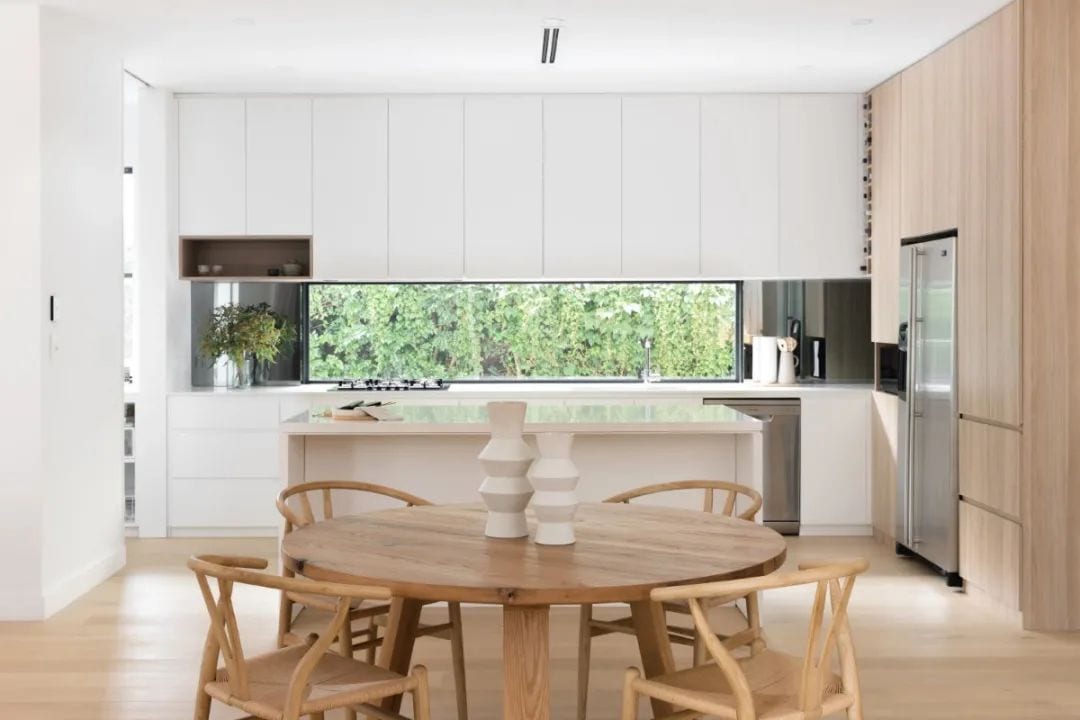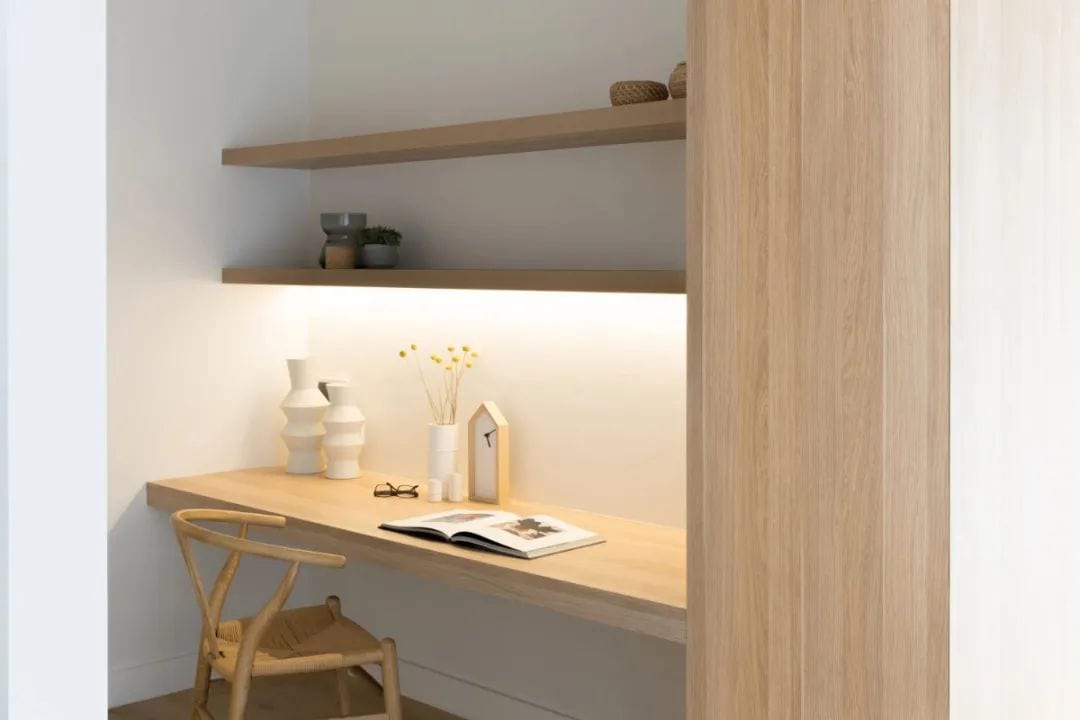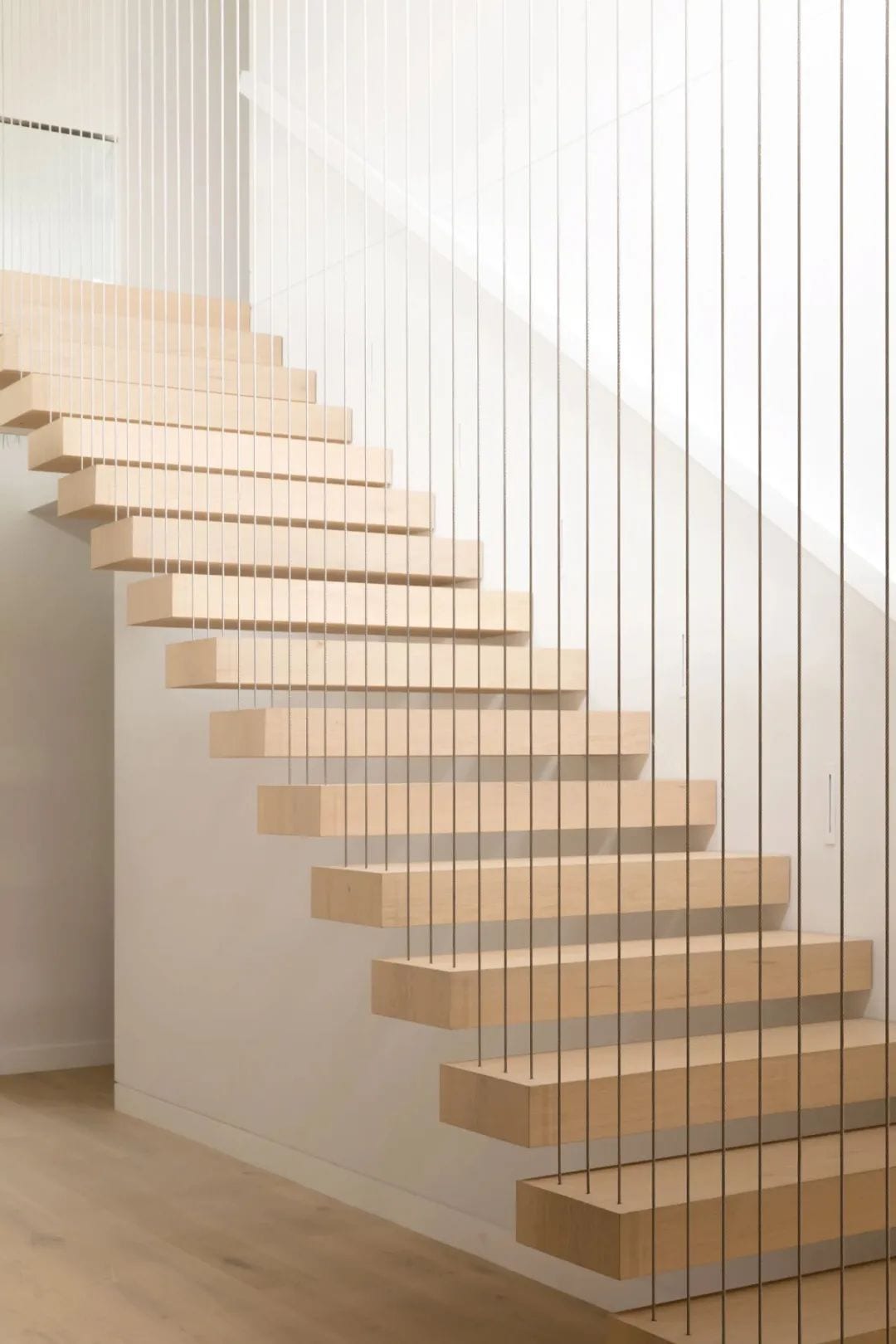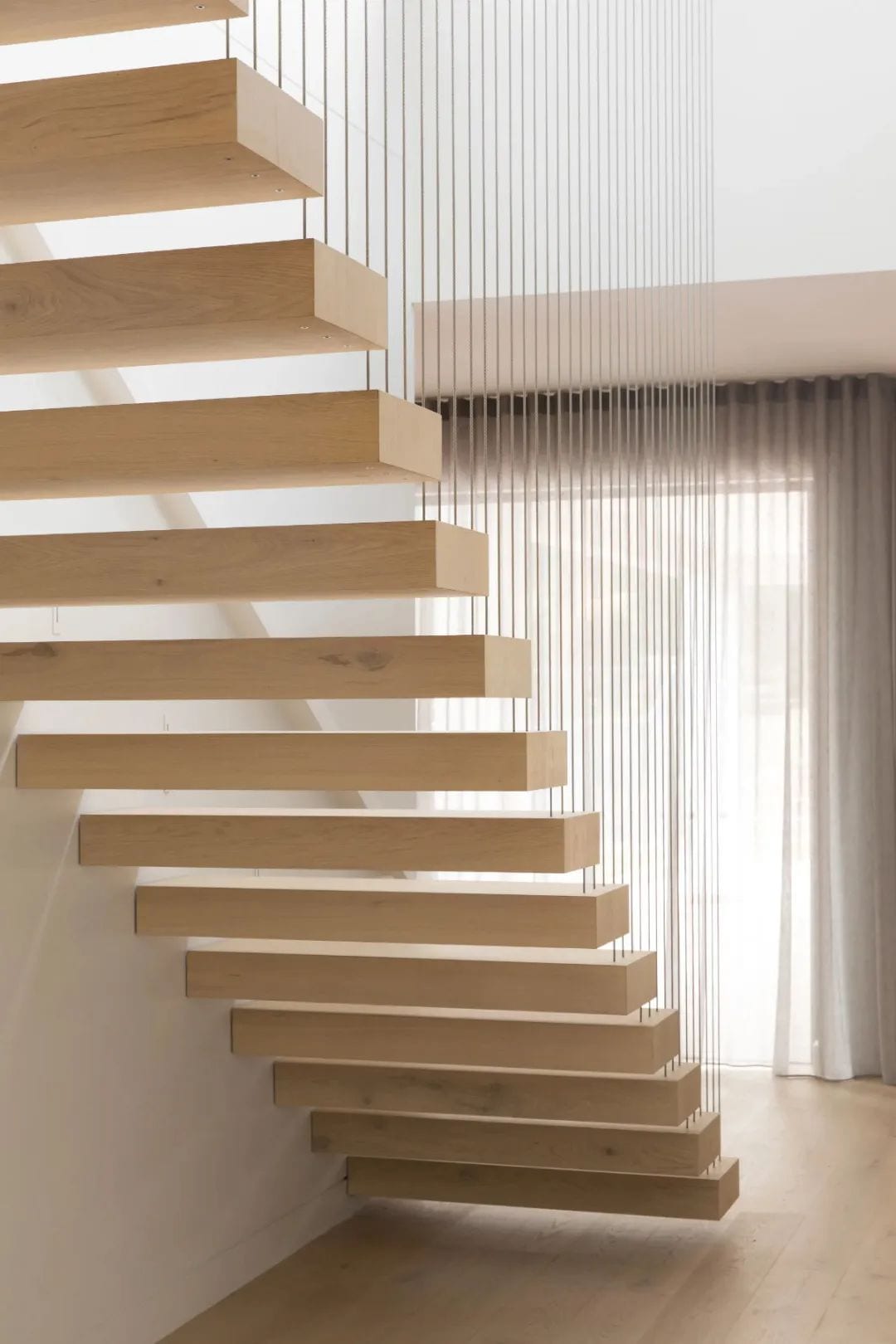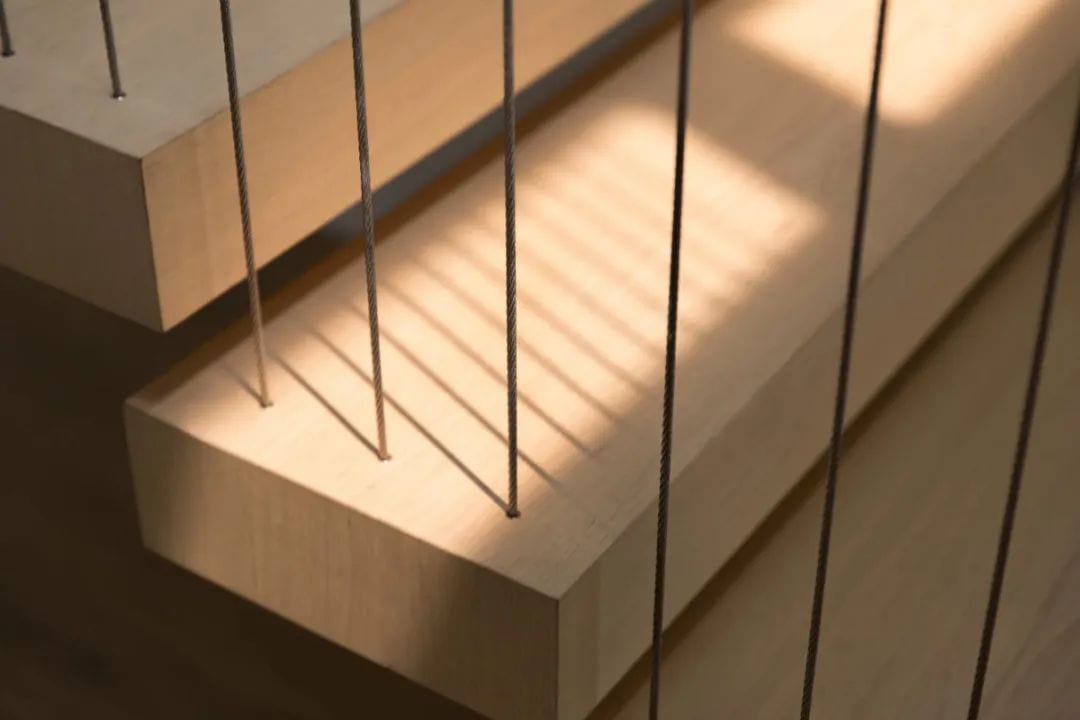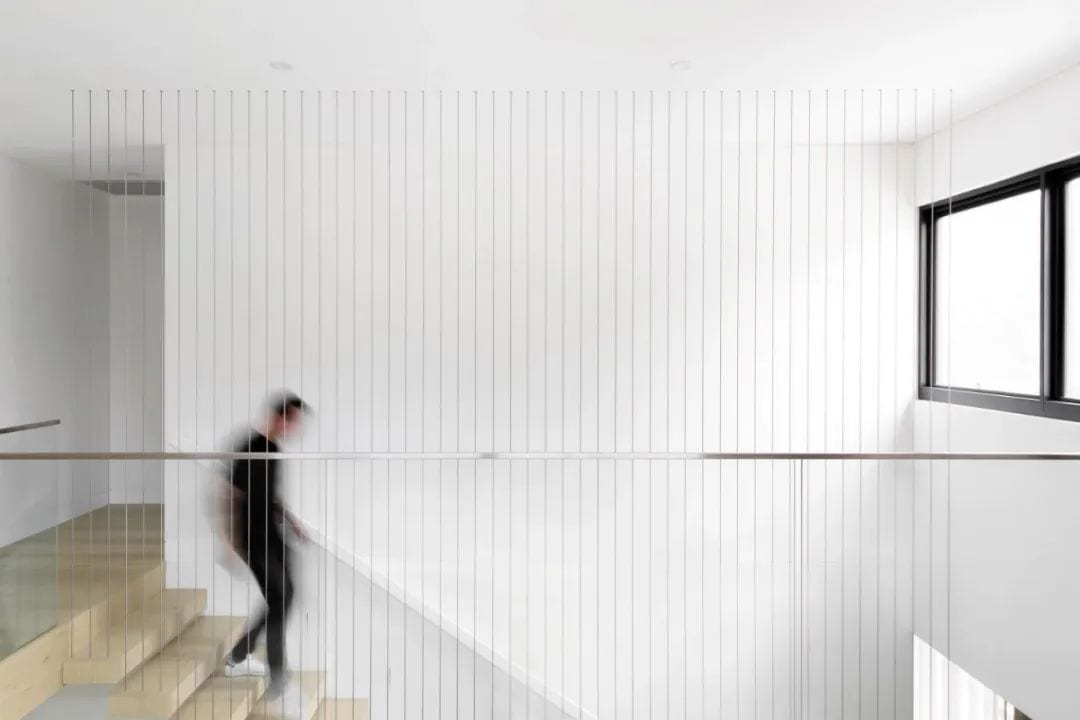 Pure white occupies a large part of the sightline, and a few exquisite green plants match with the rest area on the second floor, filling the space with vitality.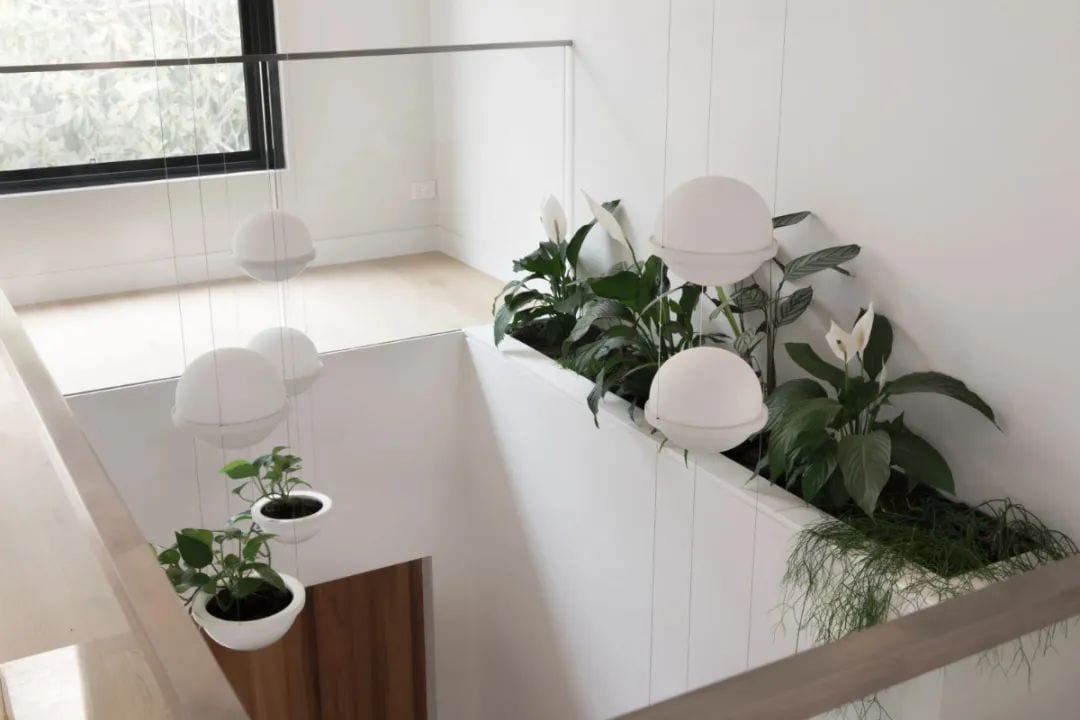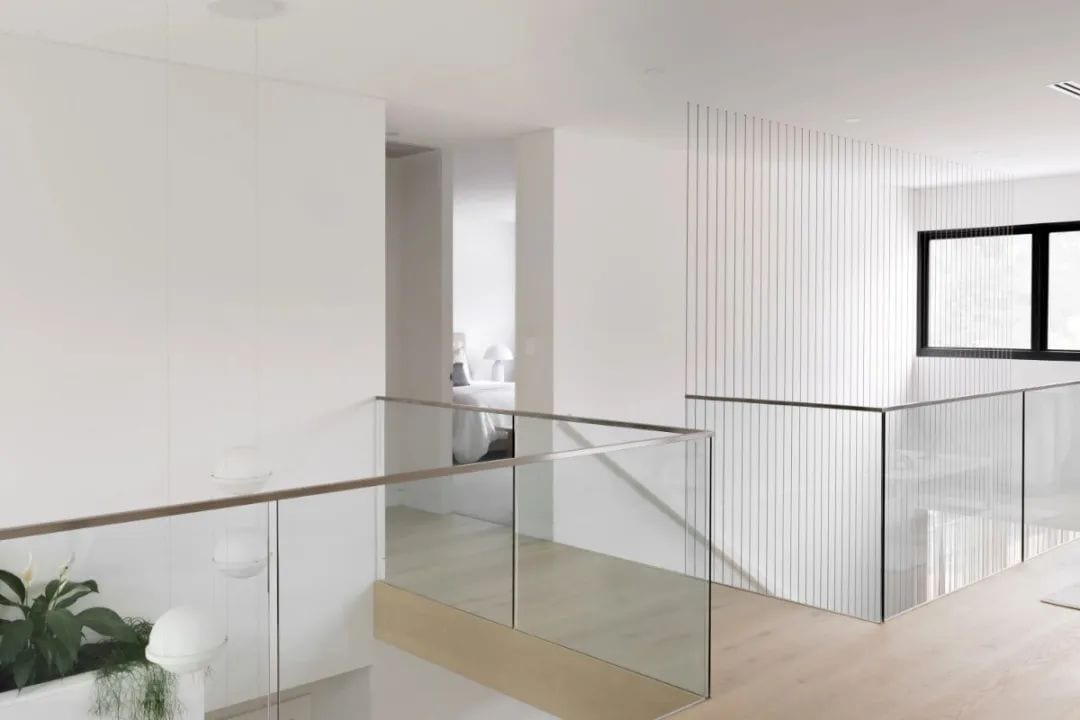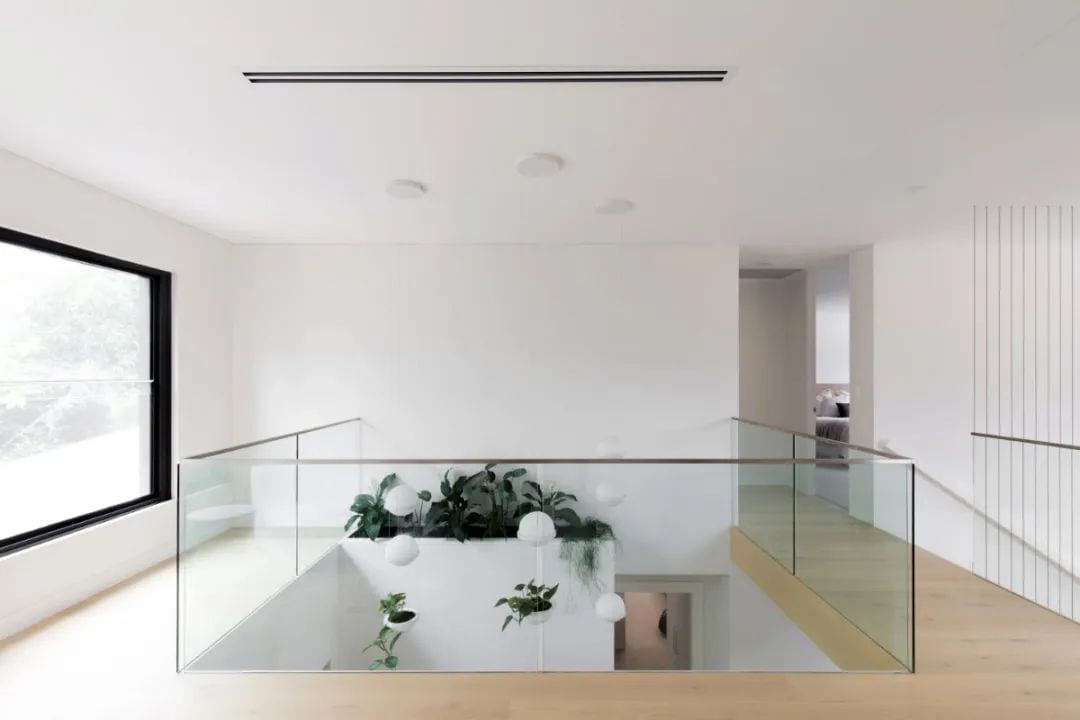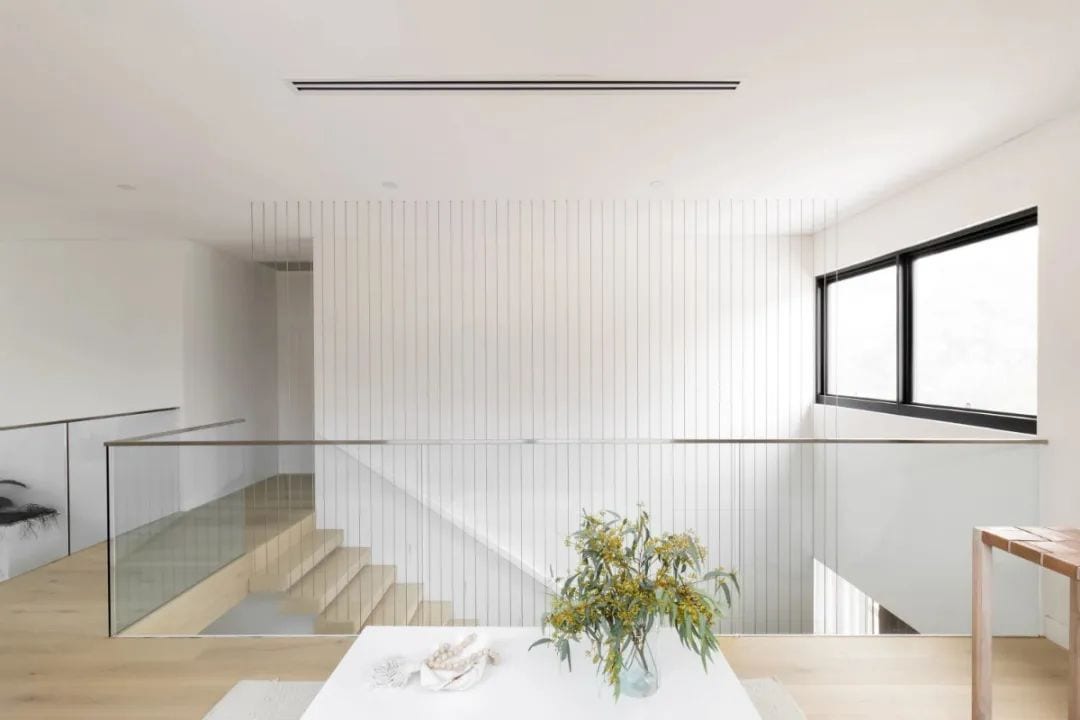 On the second floor, the excellent light is not to be wasted. Place two soft and comfortable sofas in front of the bed and enjoy a day of leisure time, which is what life is all about.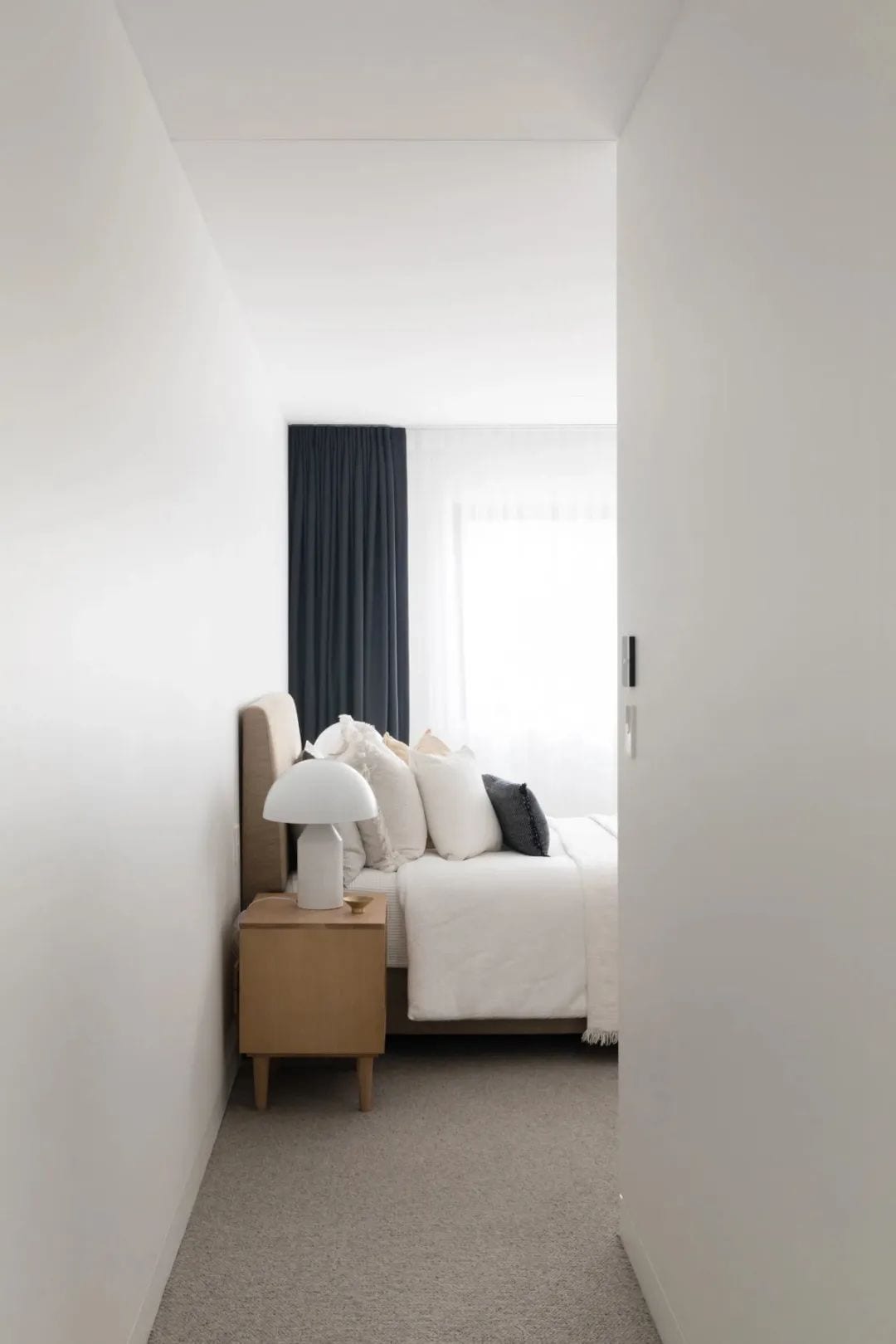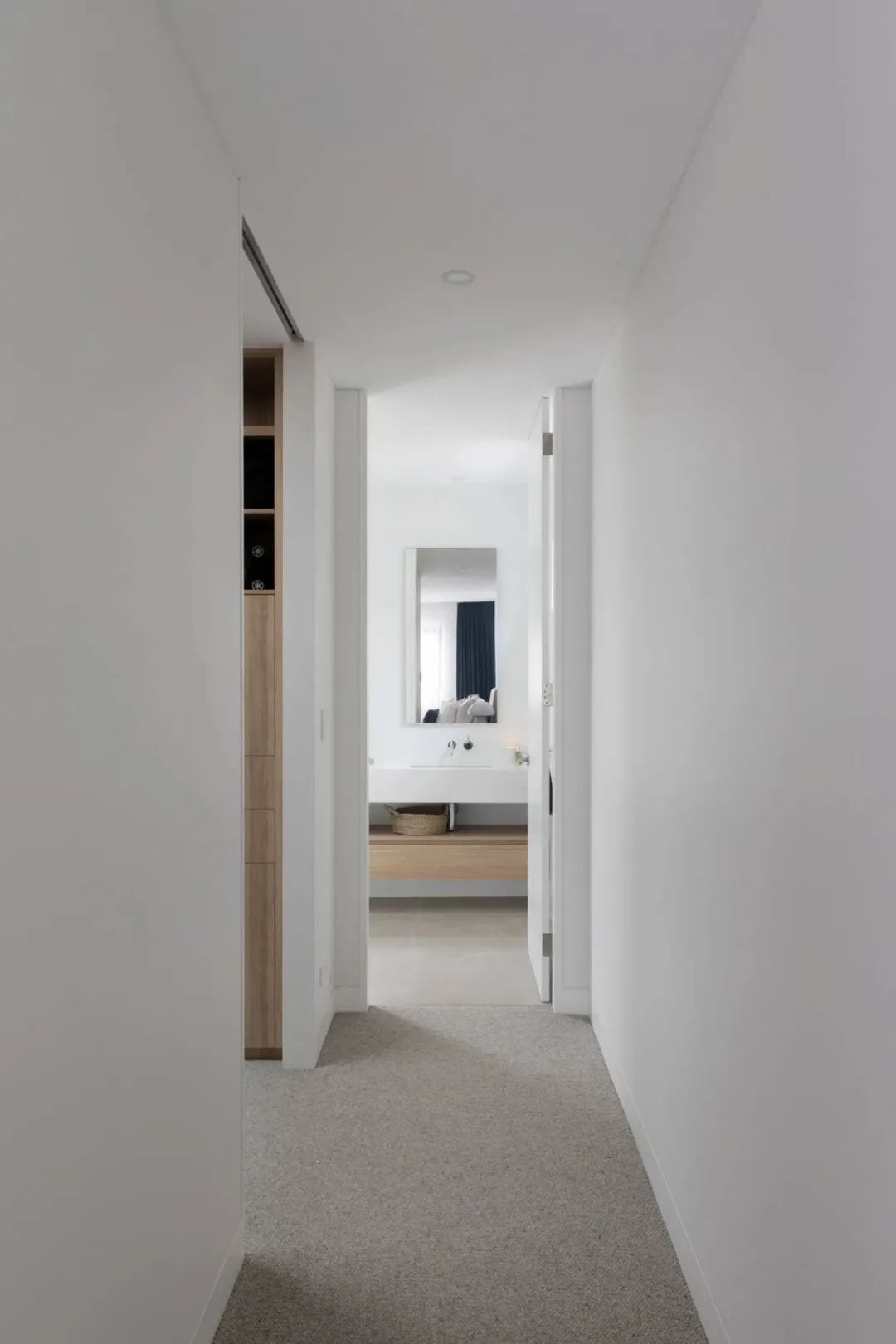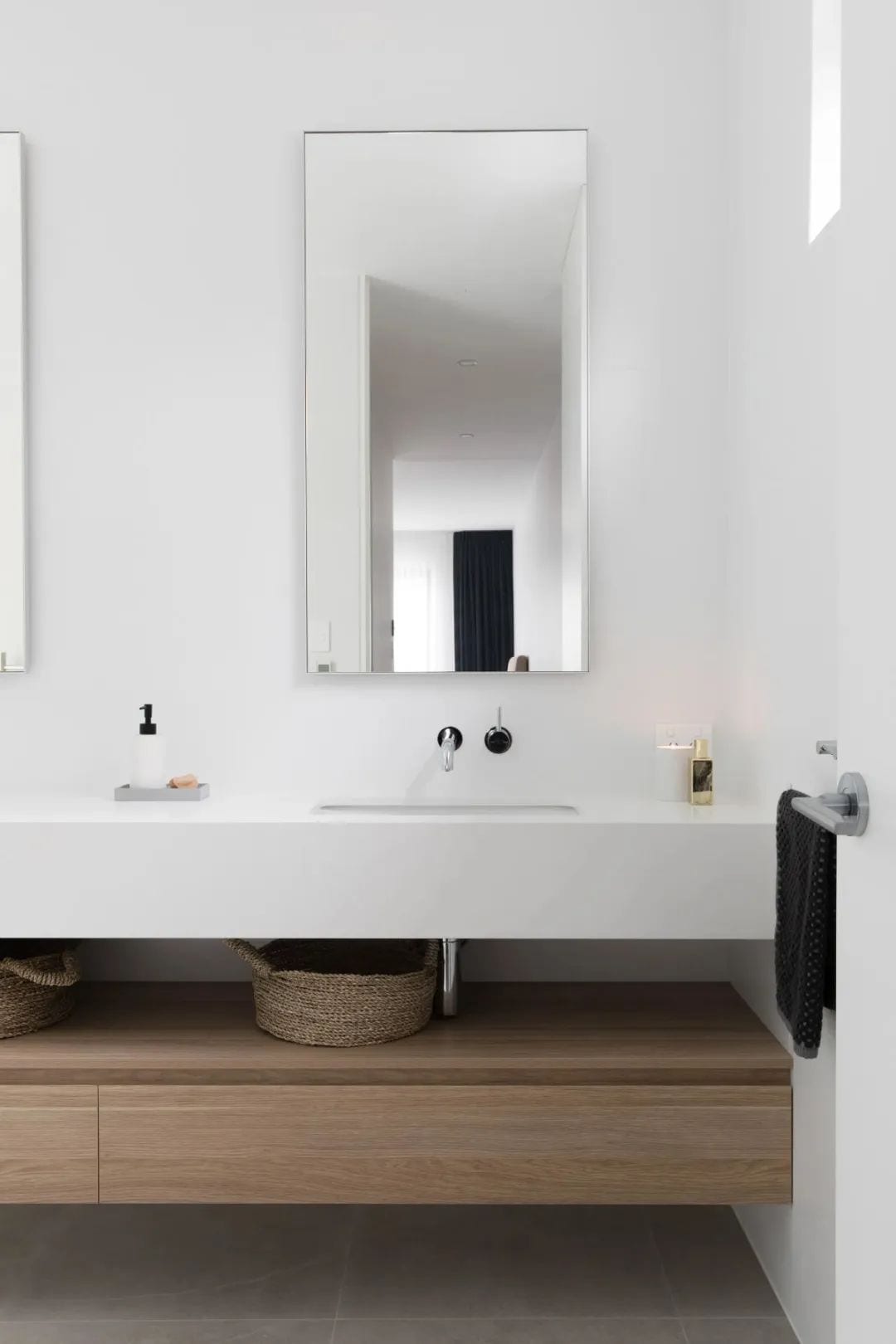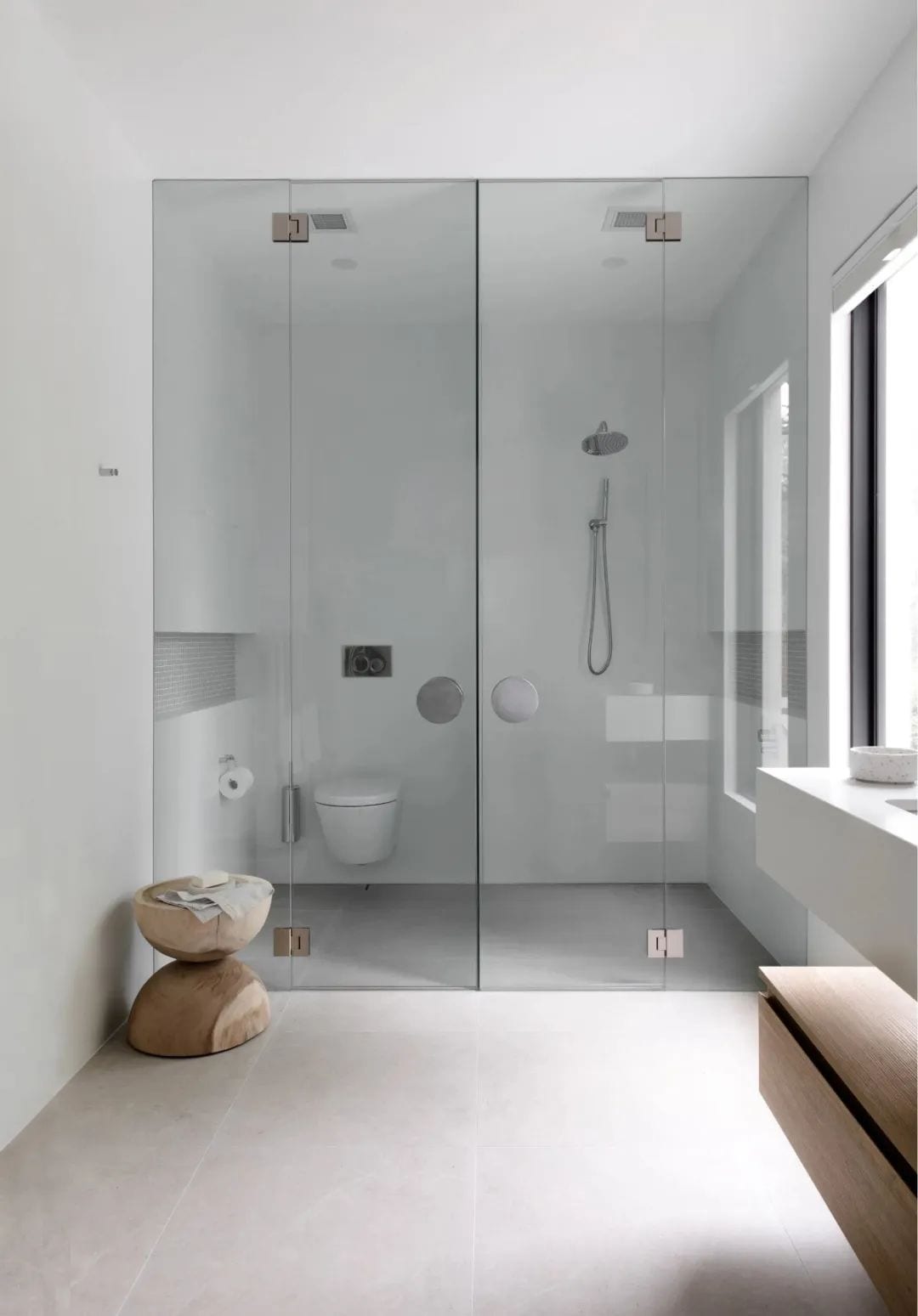 The design of the bathroom is simple and practical, the introduction of light also makes the space more bright.