Interior Design Alliance
COCO Bistro is the new daily project of Matilda Shnurova, a famous St. Petersburg food service provider. The location of the project determines the route and style of the interior. The bistro is located in one of the renovated historical territories on New Holland Island in the heart of St. Petersburg.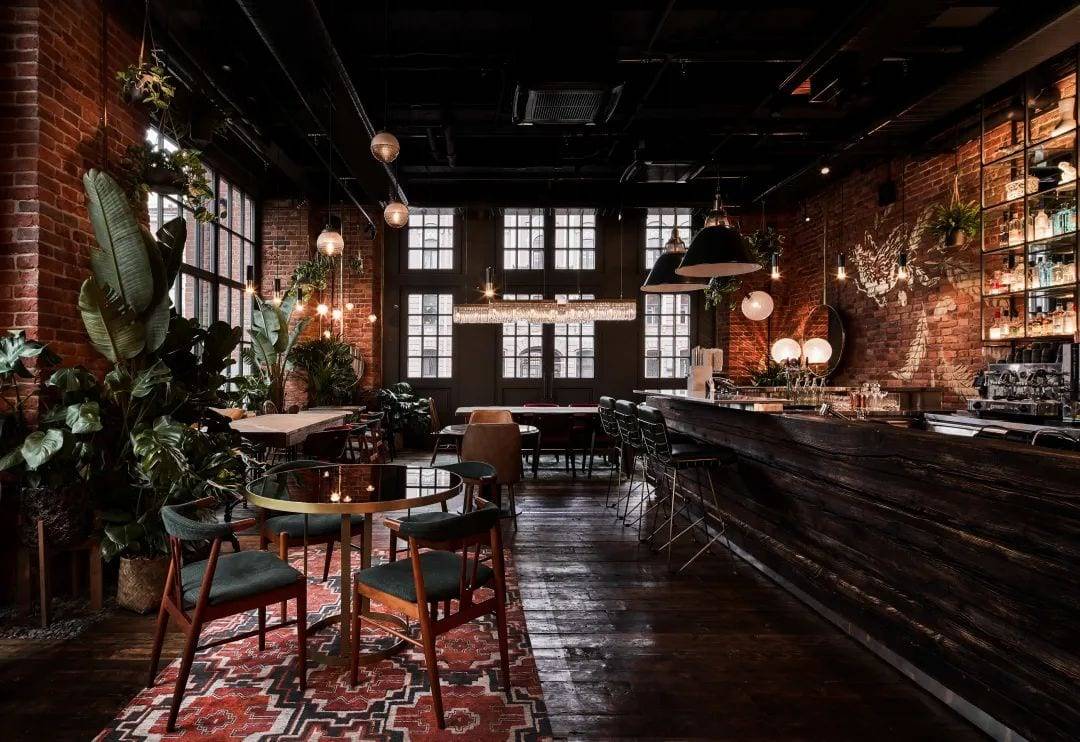 Built in 1849, the former warehouse building features high ceilings and historic brick, and its large windows facing the Admiralteisky Channel embankment brighten and open the space.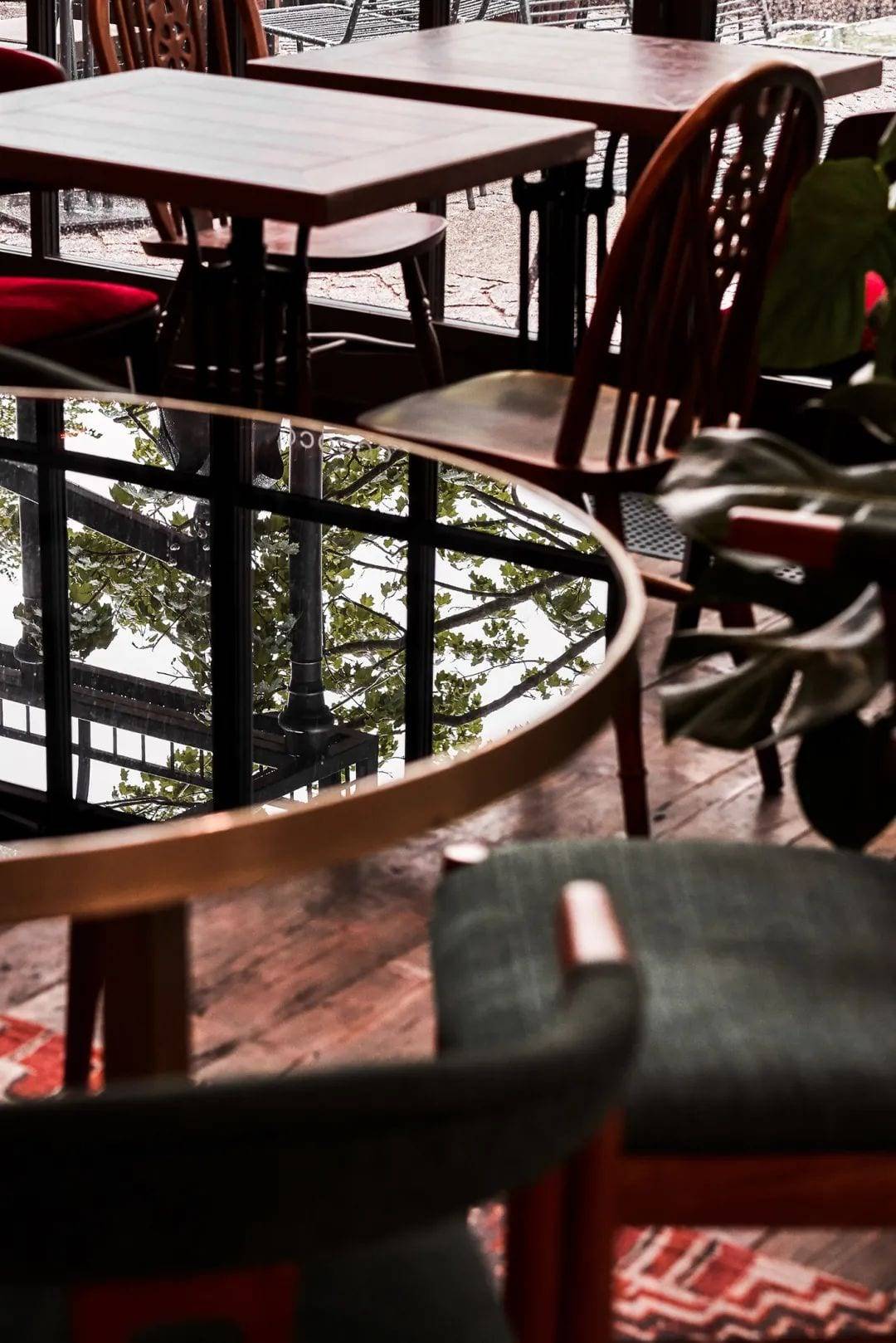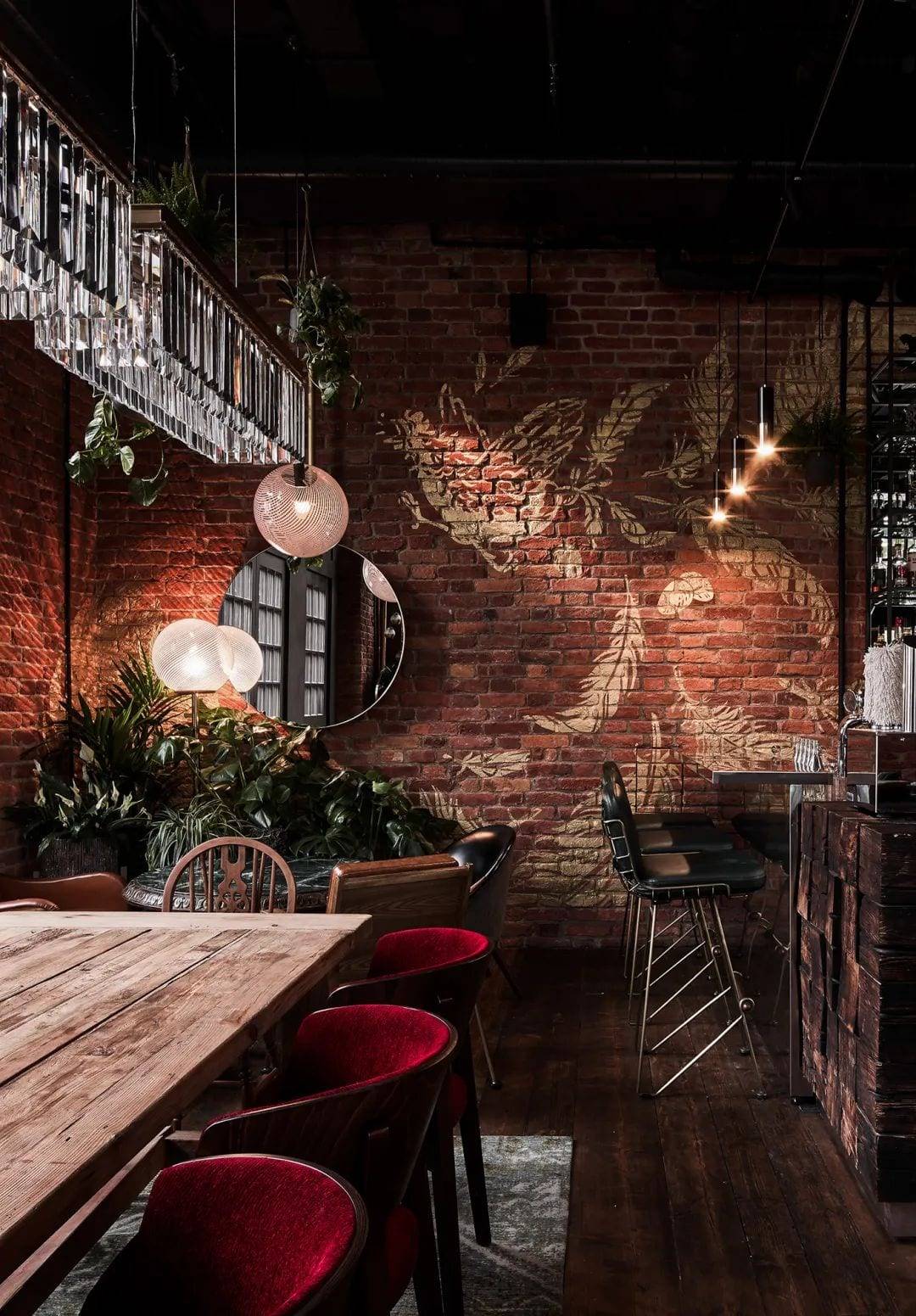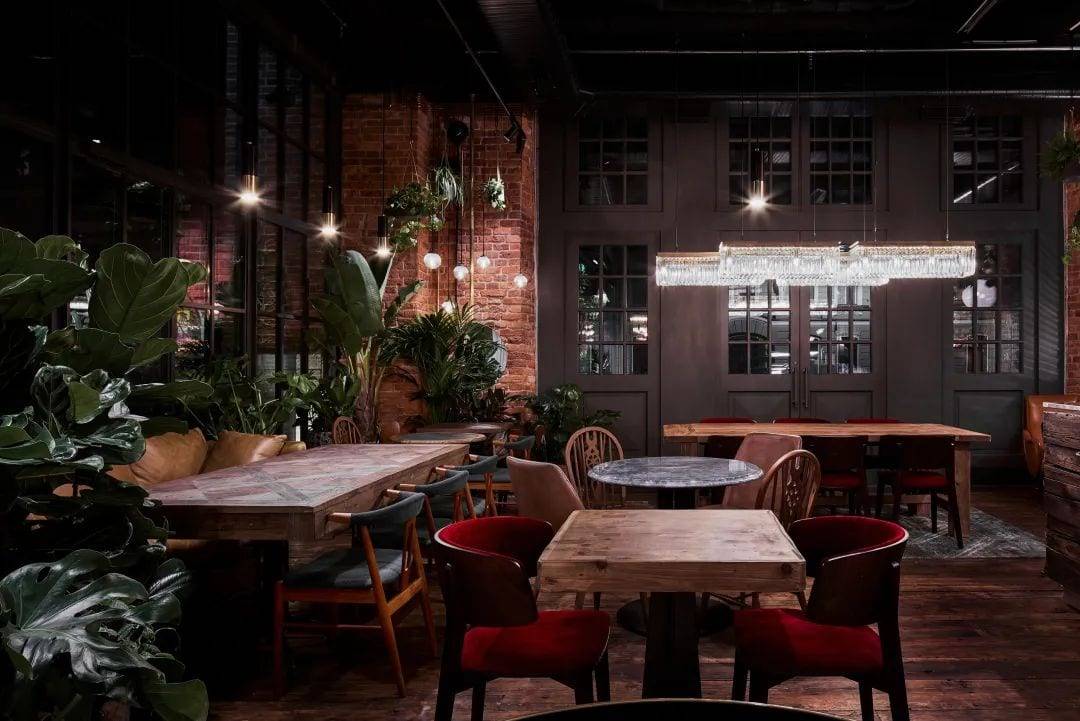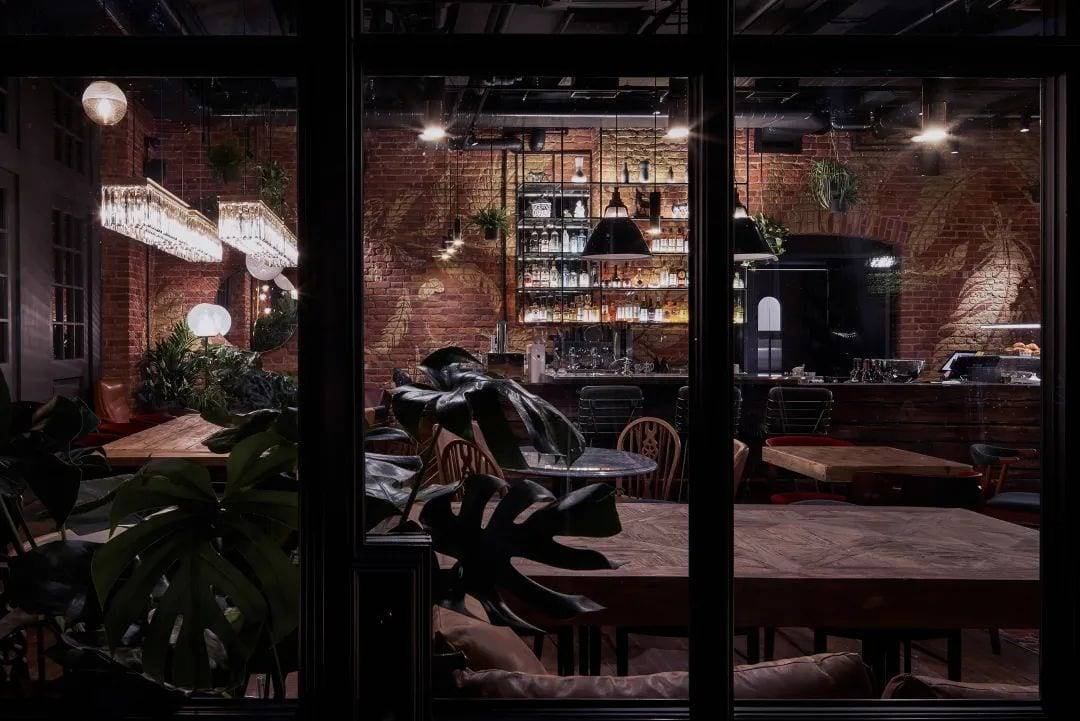 The designer was challenged to create a comfortable, beautiful interior that would meet the company's philosophy while maintaining the ambiance and spirit of the residence. When arriving at the bistro, the client should feel an immersive immersion that reminds them of the living rooms that have been inhabited in St. Petersburg's intellectual apartments since time immemorial.
Our goal was to create a space that would not contain any foreign elements that would destroy the sense of unity and authenticity of the area. Therefore, all objects in the interior environment were carefully selected and each one has its own history.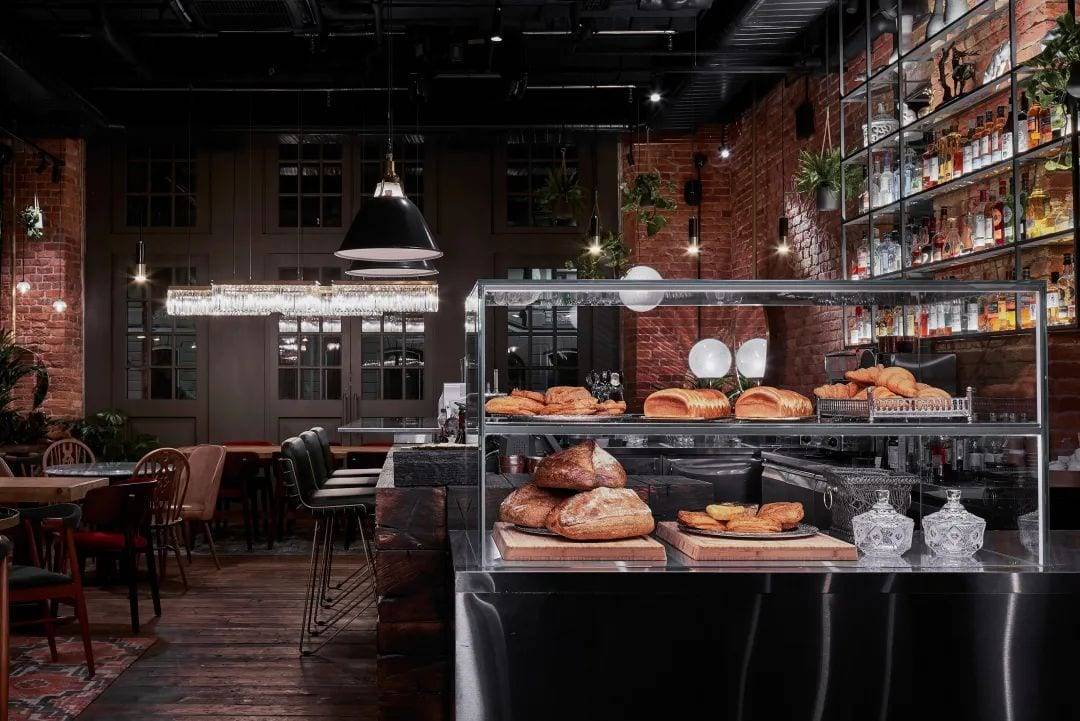 The support beams for the bar counter were transported from another location on Petrogradskaya Side, a lost pre-revolutionary building. They are over 150 years old. The beams were specially treated in the oven to obtain a charred appearance. The large lighting fixtures above the bar counter have been removed from a Soviet-era workroom. They were stock items from the Soviet era. They were restored and painted a light color.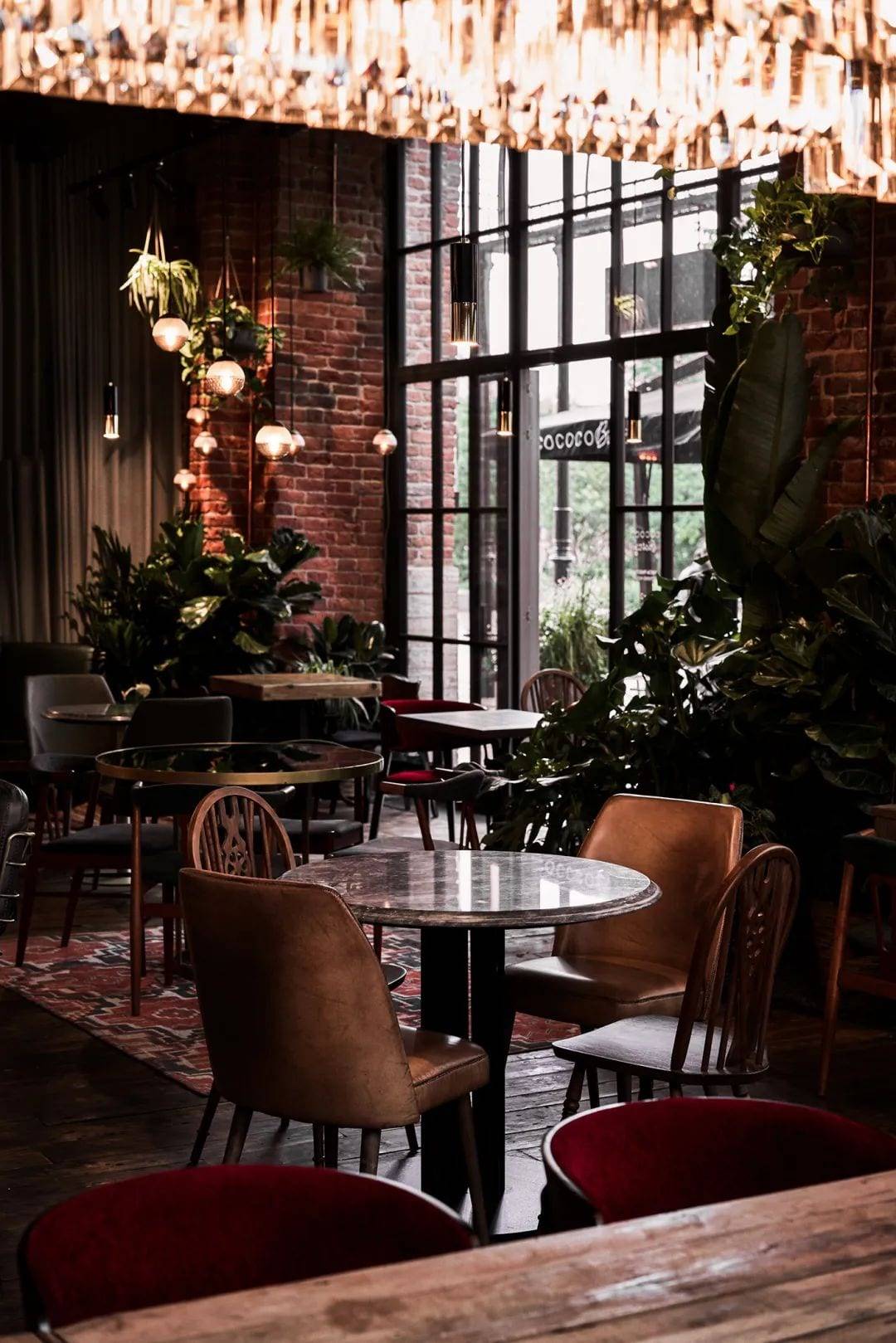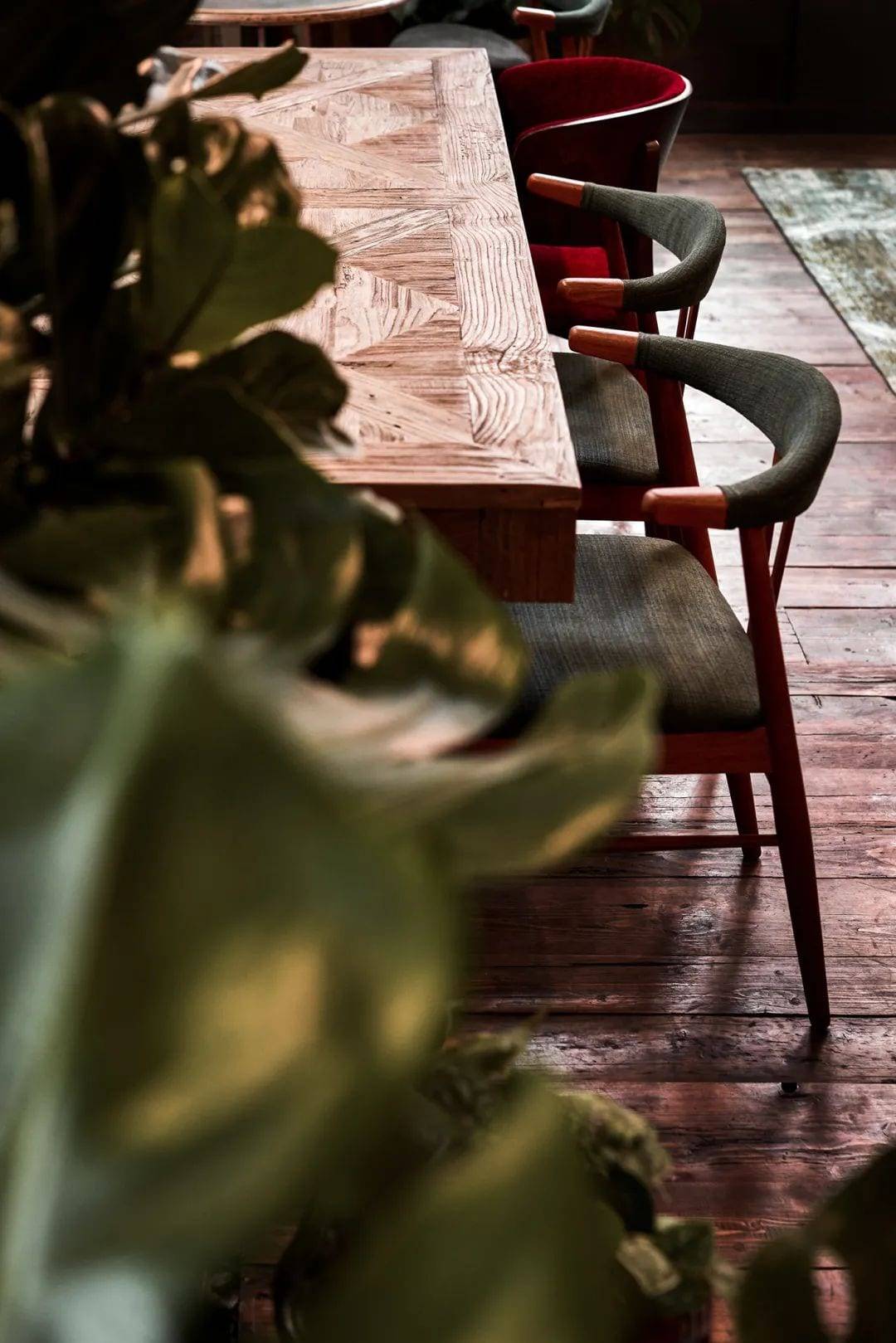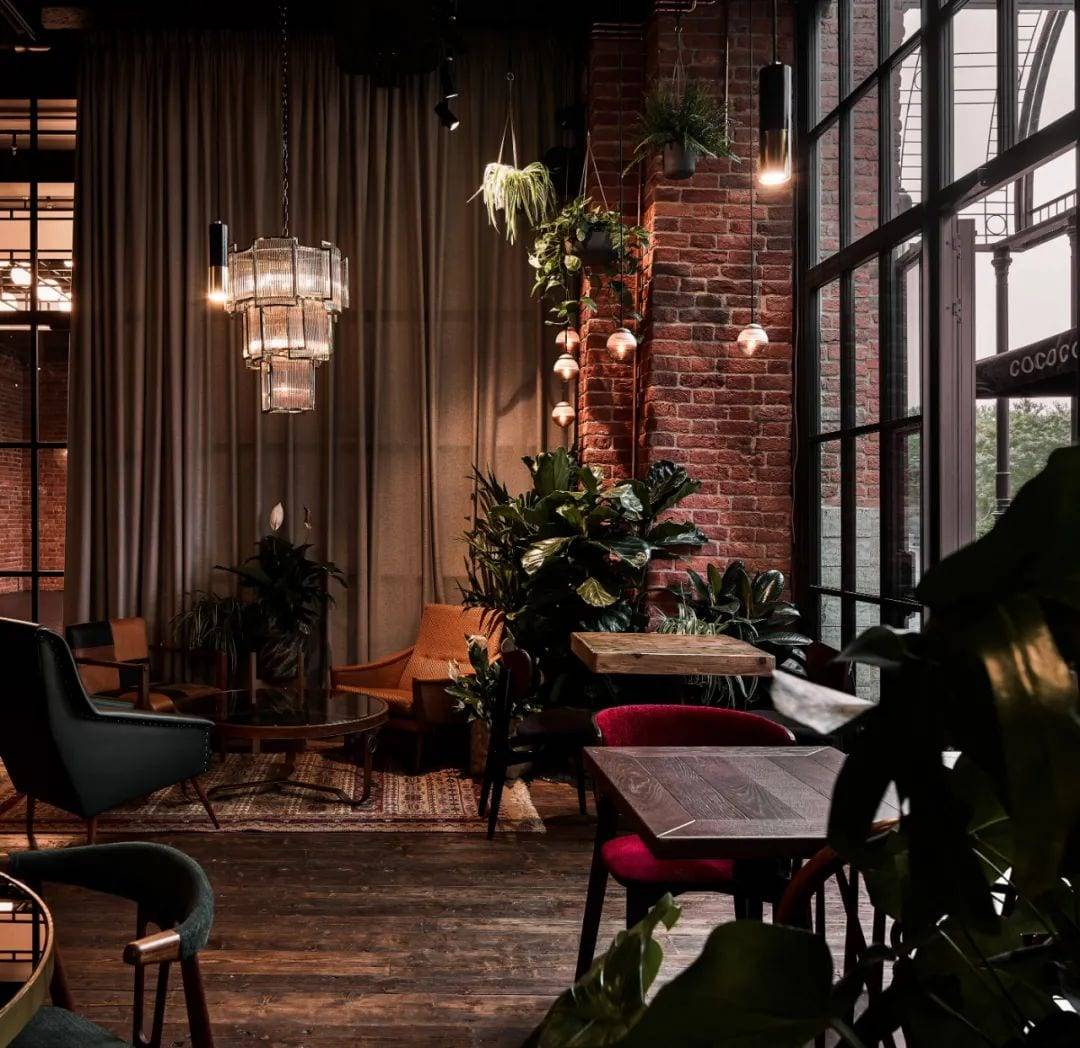 We collected old furniture from throughout the city and the wall murals were made by the artist using liquid gold based on signed design sketches.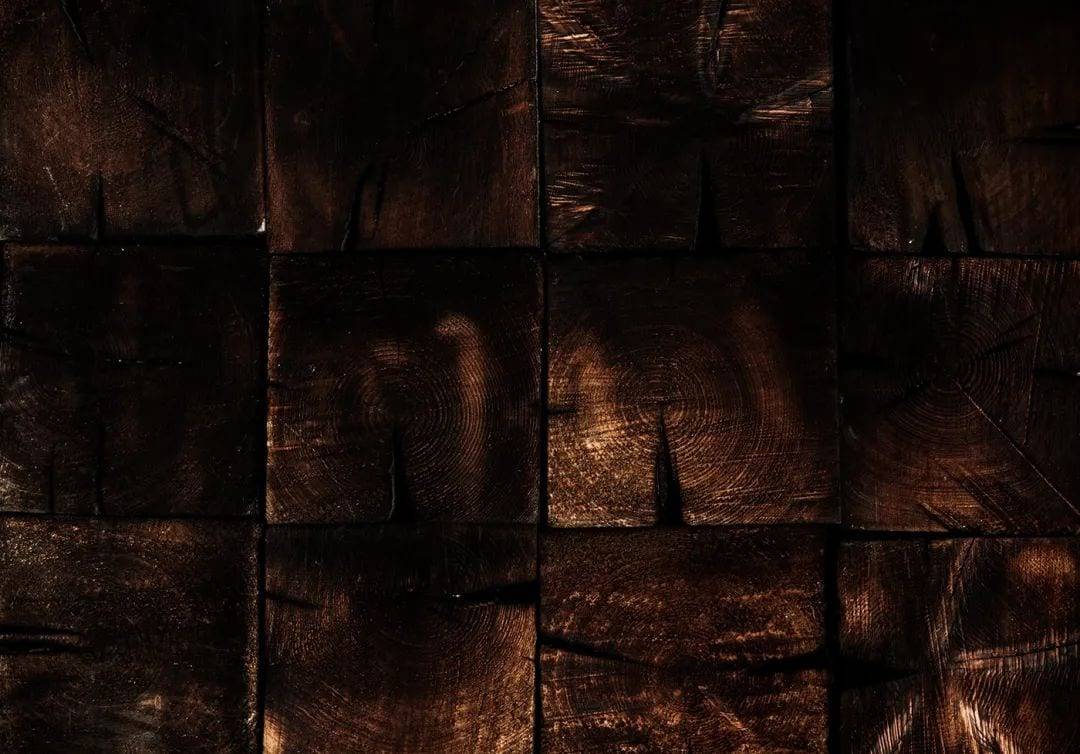 The floor: solid, old. It came from the Vologda Region, specifically from old Russian houses that were demolished in the late 19th century. The thickness of the board is about 6 cm (twice as thick as before installation). We deliberately left it "in motion": the surface was not turned to the desired plane, we kept it checked and knotted.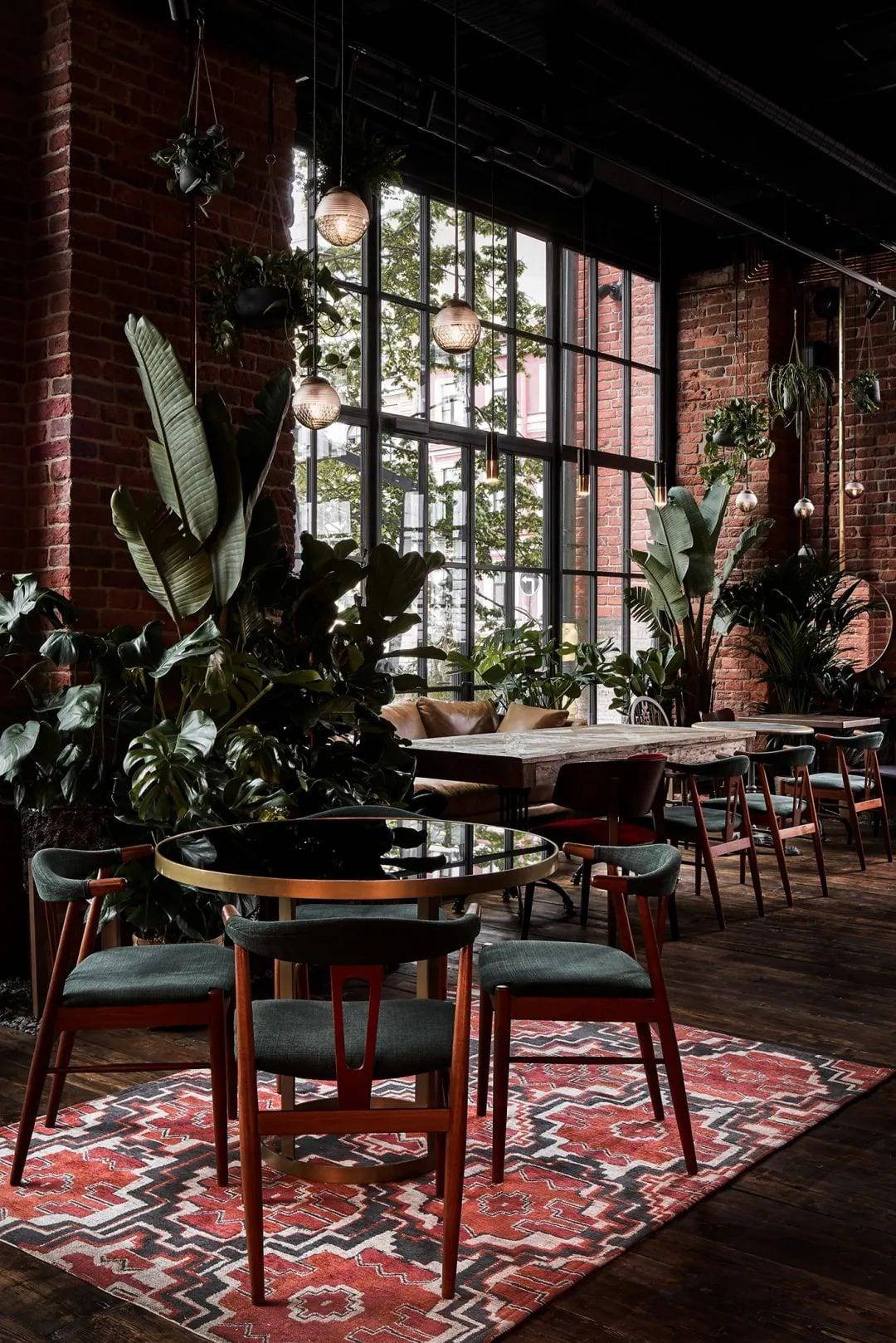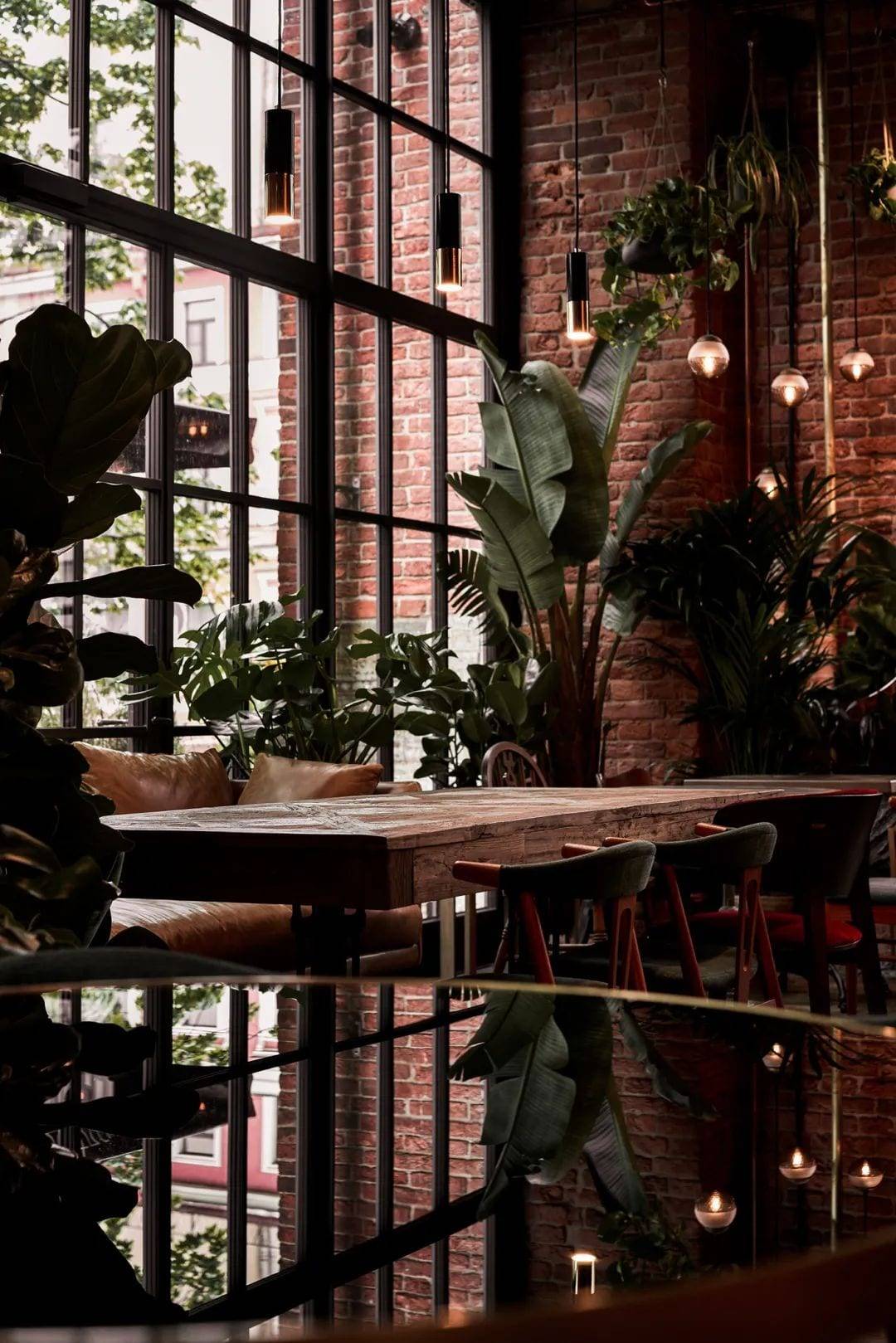 In fact, the conceptual solution was immediate. However, implementation required a lot of effort. The main challenge was that the project was a variety of experiments with agents: the unusual style of work always required special attention, so it was necessary to consider all solutions in more detail. Even if at first glance it seemed fortuitous, each internal element was subjected to a multi-stage selection system.
In the end, in spite of all the concerns, combining all the elements, it proved to be much better than we had imagined.
Some interesting facts that give the project the noble elegance of the past.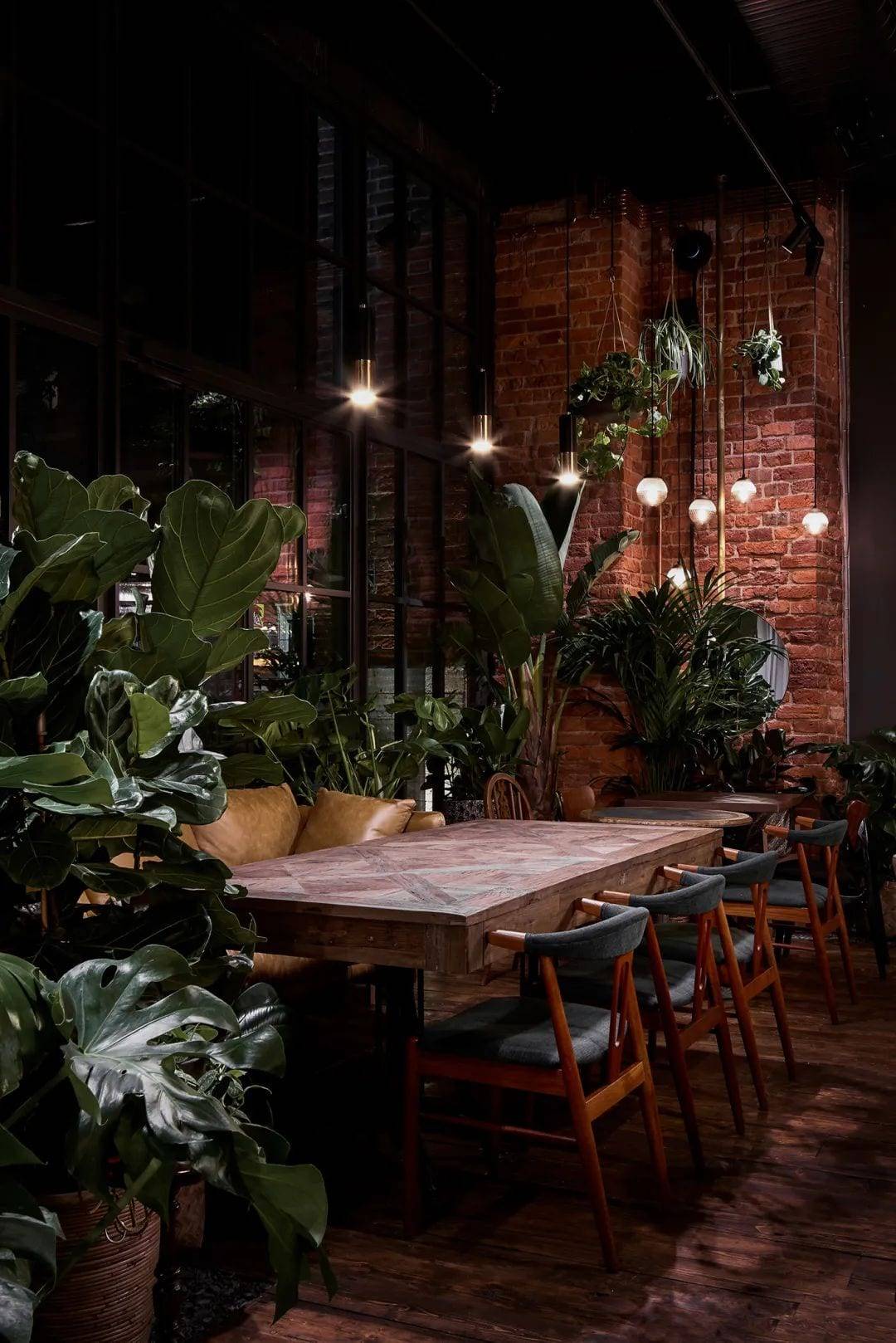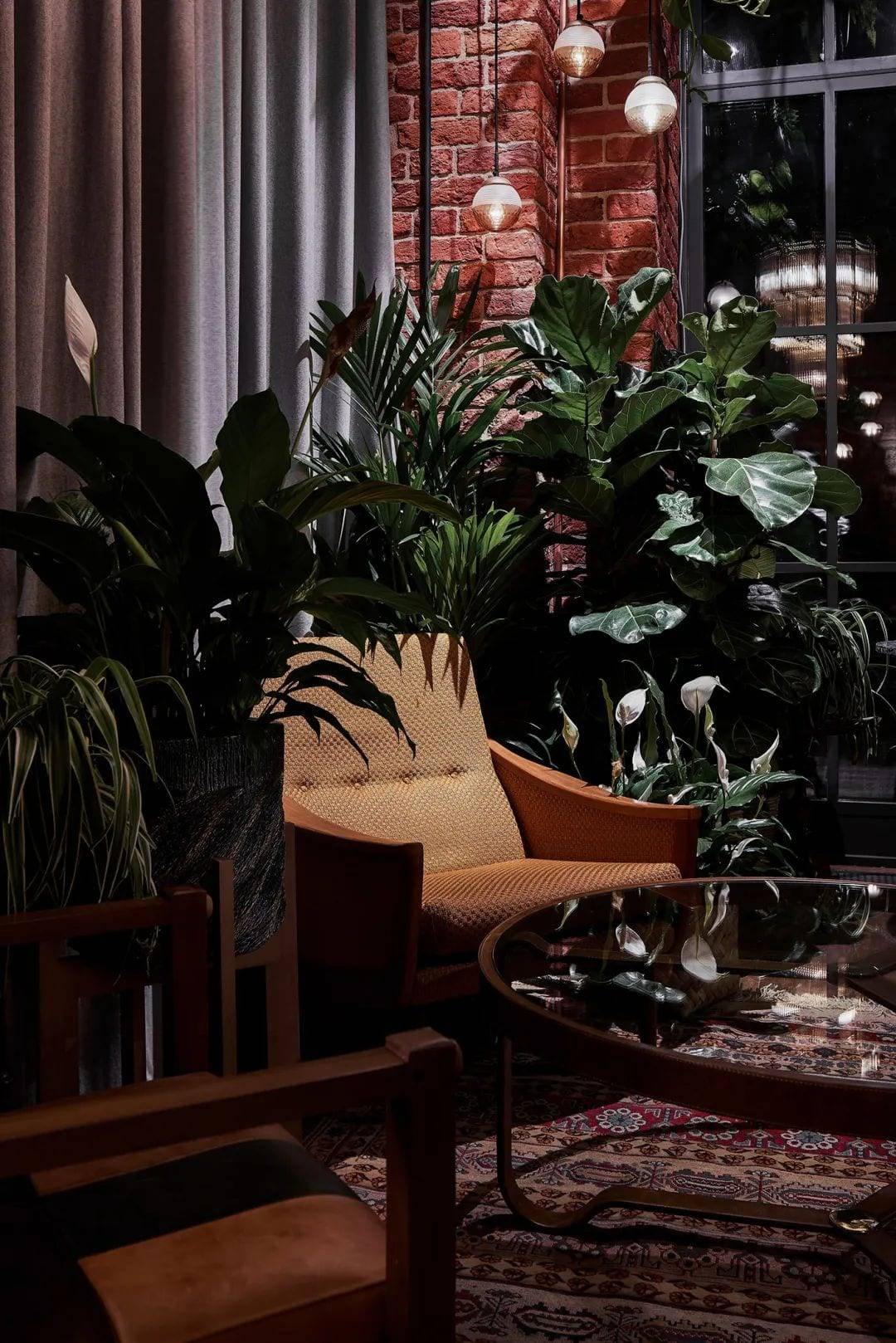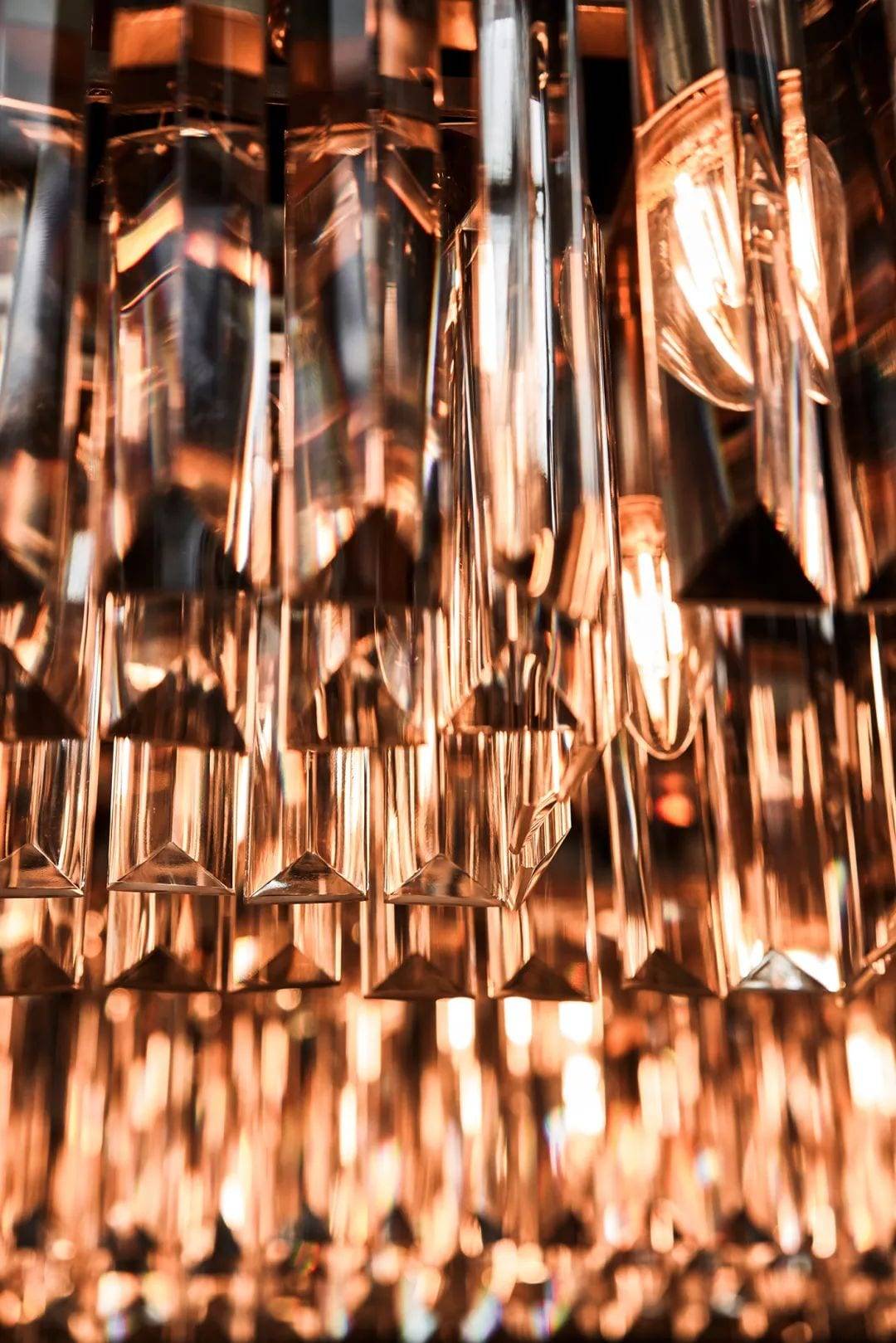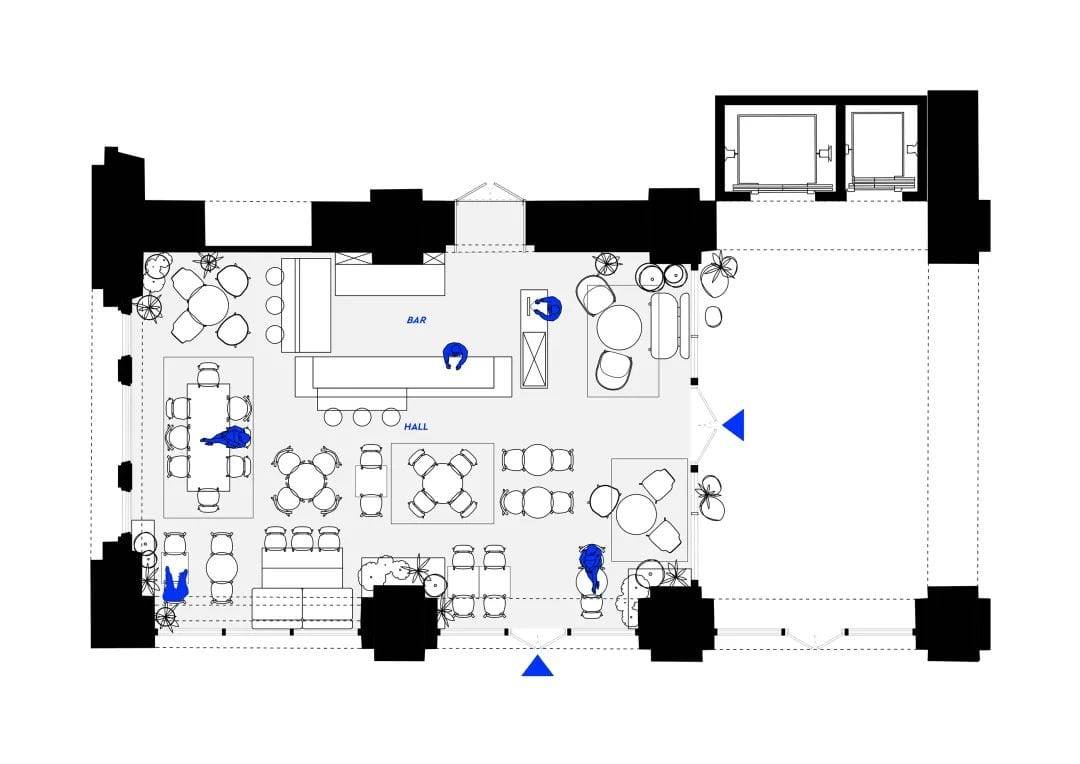 ▲Layout Plan
Project name: COCO bistro
Design agency: DA bureau
Completion: 2020
Project Location: St. Petersburg, Russia