Interior Design Alliance
Within The Limited Space Of The Structure
Creating Unlimited Artistic Possibilities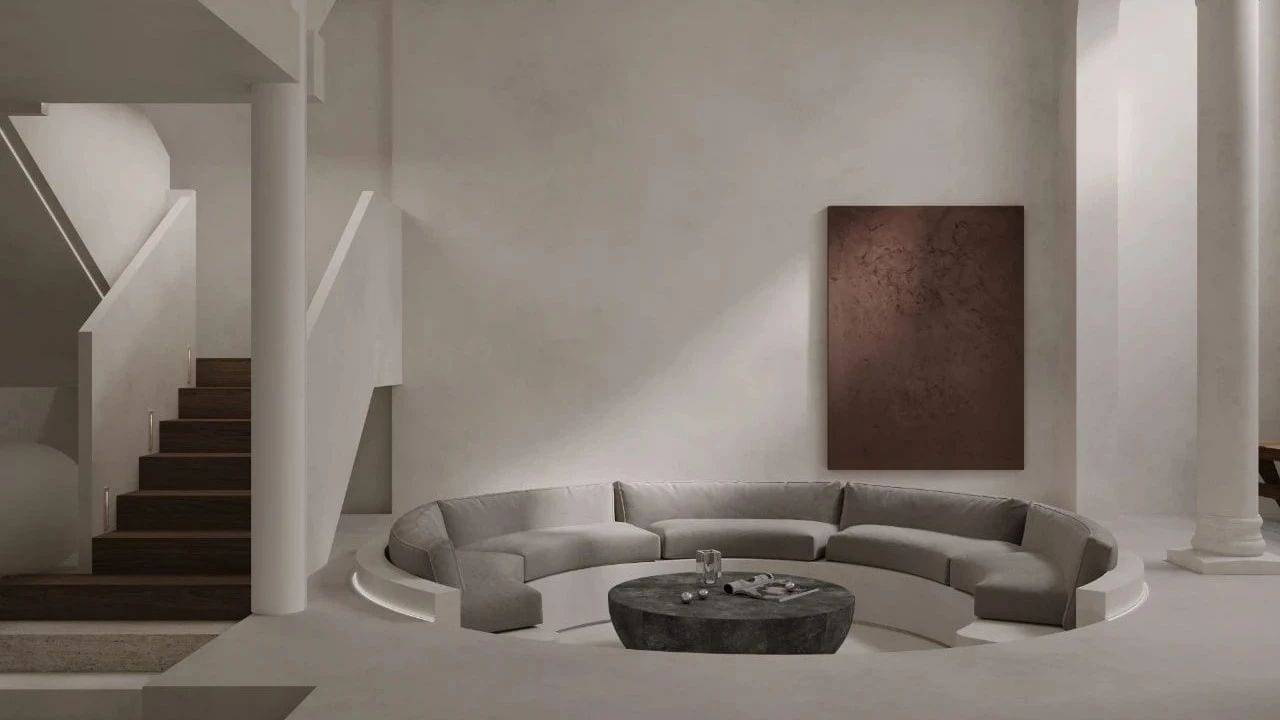 The owner hopes to construct a simple, comfortable, artistic and unpretentious spatial environment by designing a four-storey stacked building for a family of four, seeking its origin, releasing the essence of space and creating unlimited artistic possibilities within the limited structural space.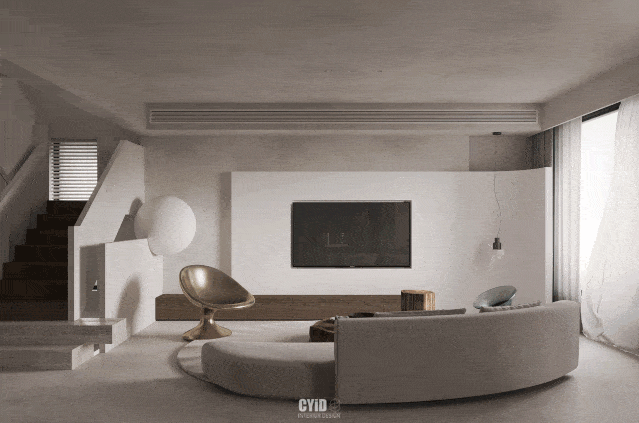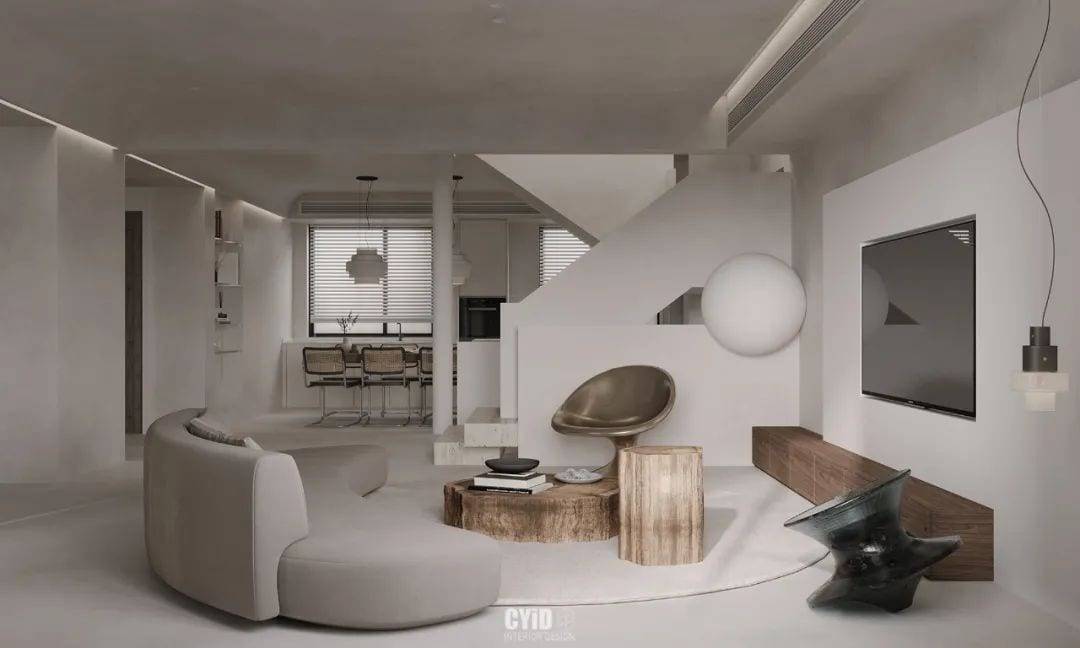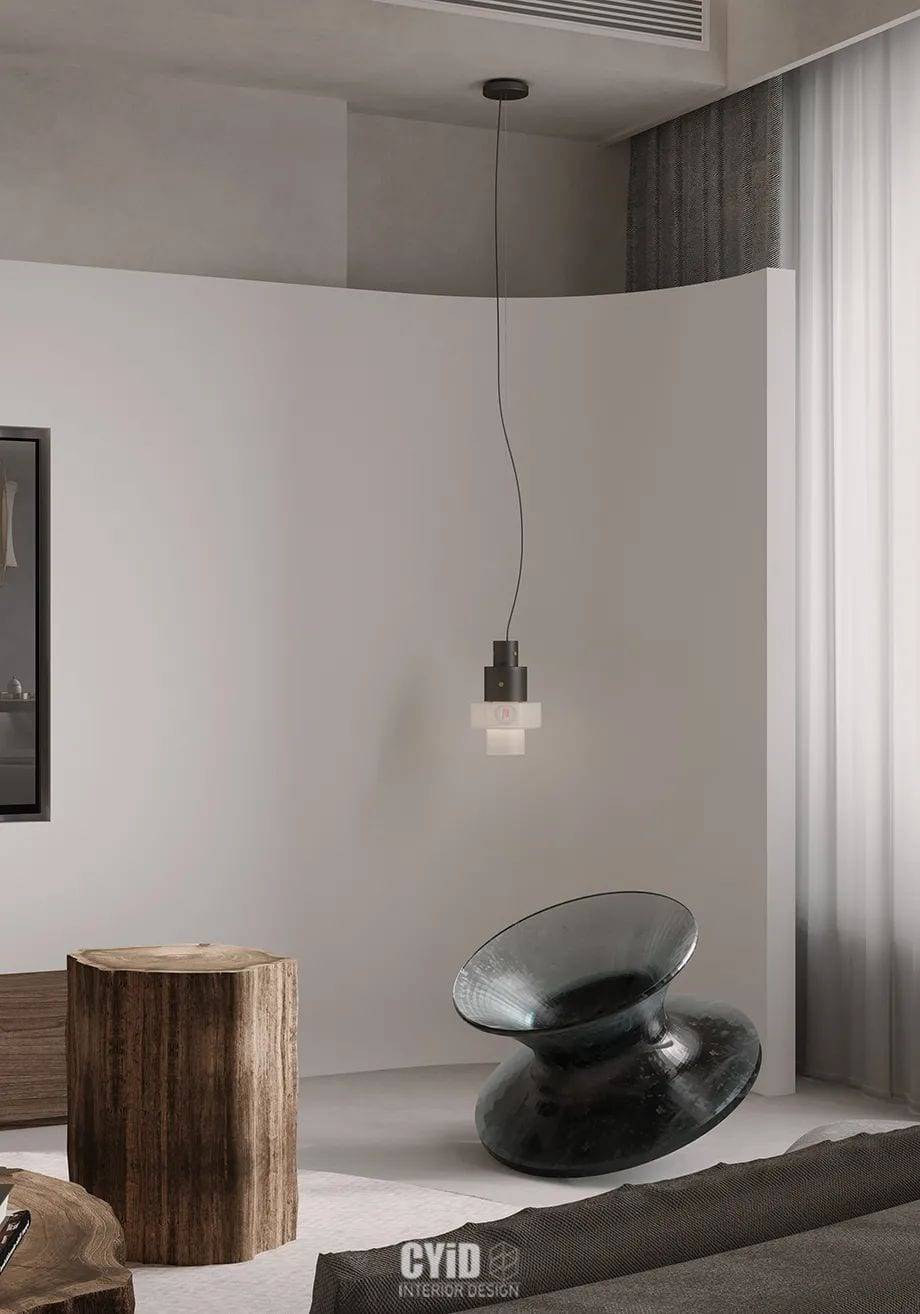 The geometric lines of the walls create a sculptural space experience, and the forms are laid out in a ritualistic space, creating an unexpected atmosphere of peace and tranquility. The curved sofa and asymmetrical curved backdrop soften the lines of the entire space, while the brass-colored single chair effectively raises the level in the eclectic relationship between the shapes, which can be said to be just the right harmony.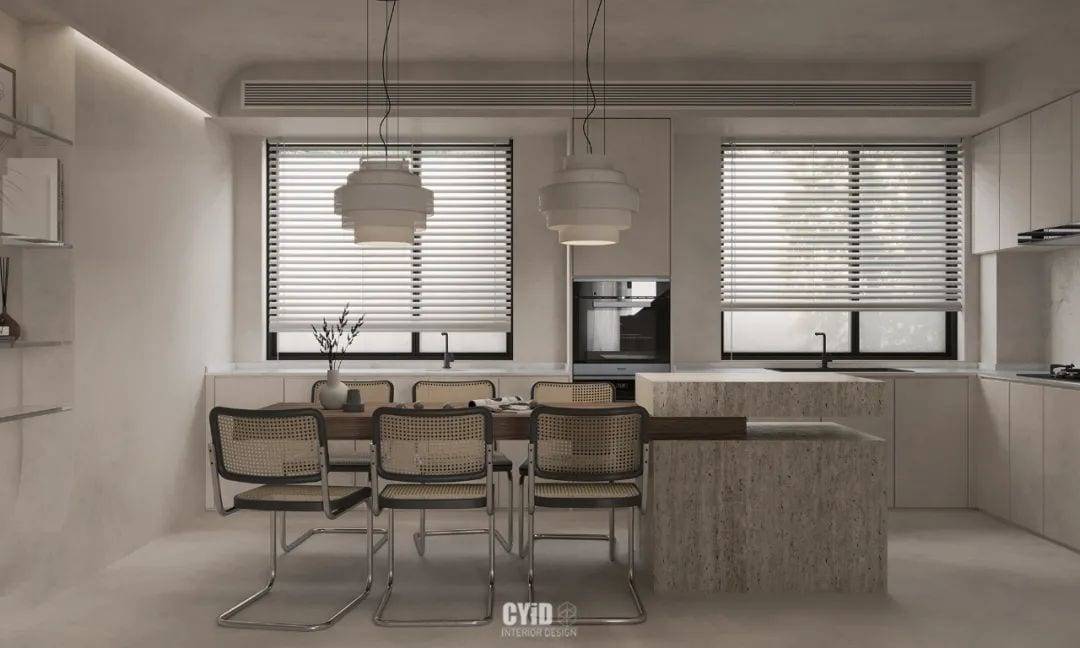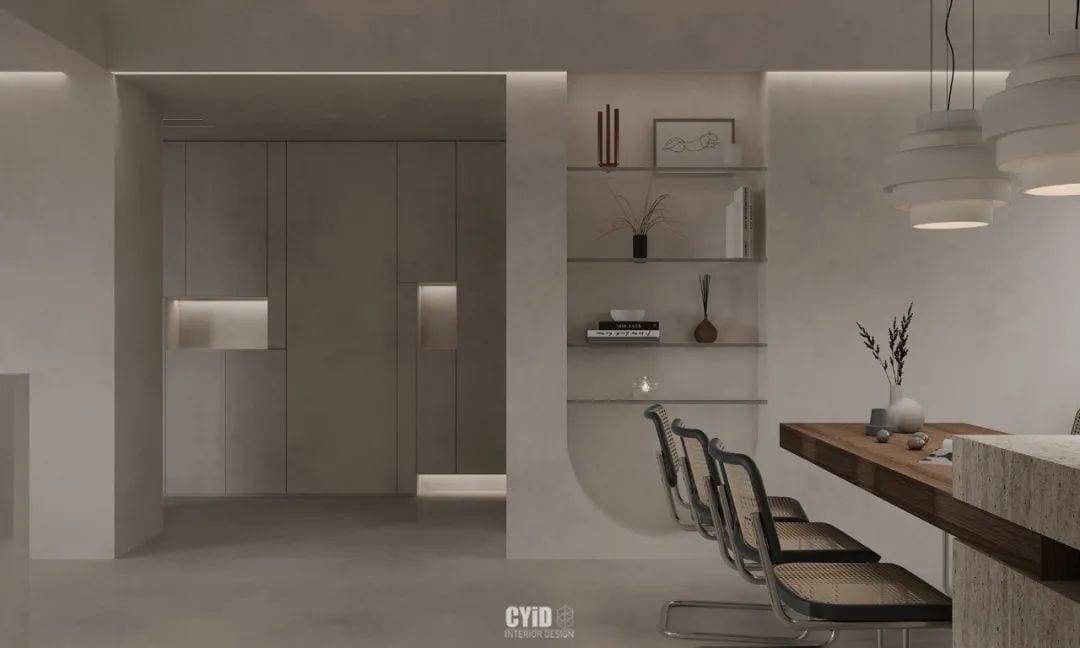 The elevated dining table and the island table are in harmony, with arcs, squares and circles, occupying the highest point of classical aesthetics. The white "sculpture" is cut by perfect arcs, and the inset arched walls, shelves and curved surfaces are designed for the owner to display his collections, adding an artistic atmosphere to the dining area.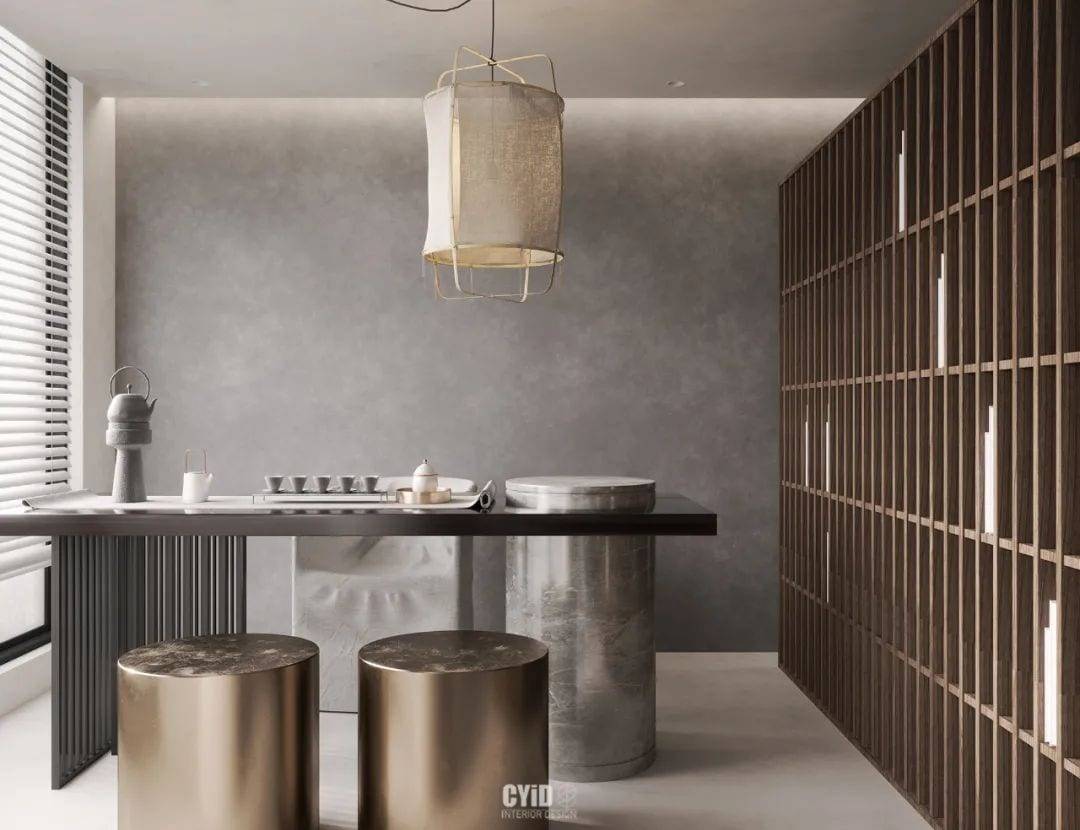 We use stainless steel, metal, fabric and wood to reflect and refract the light and shade of the space, while the wooden partition warms the whole space.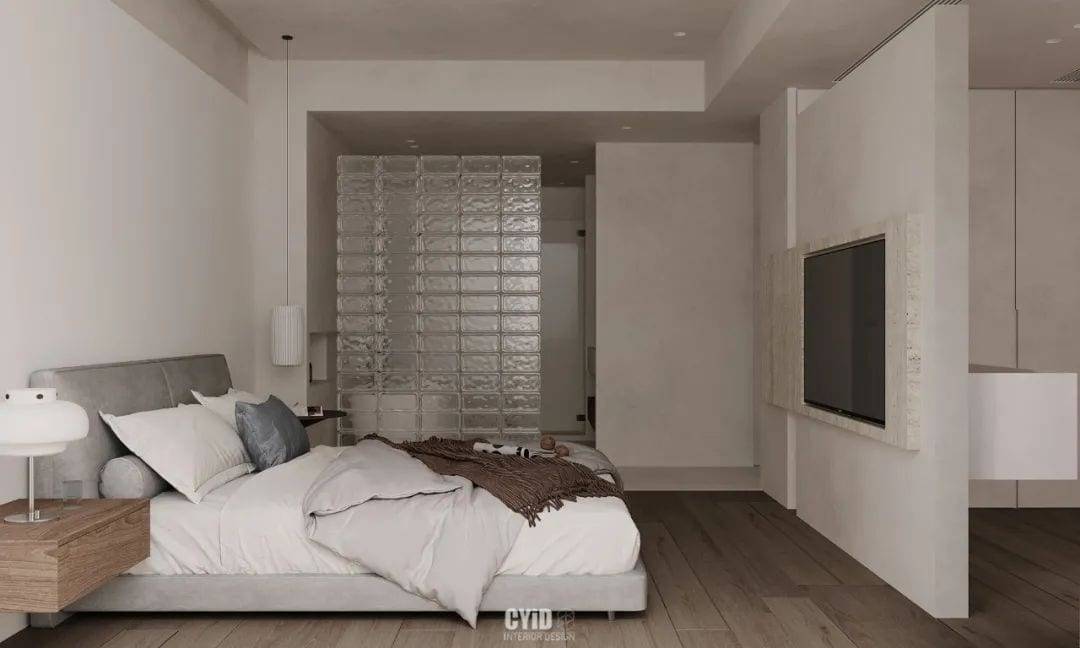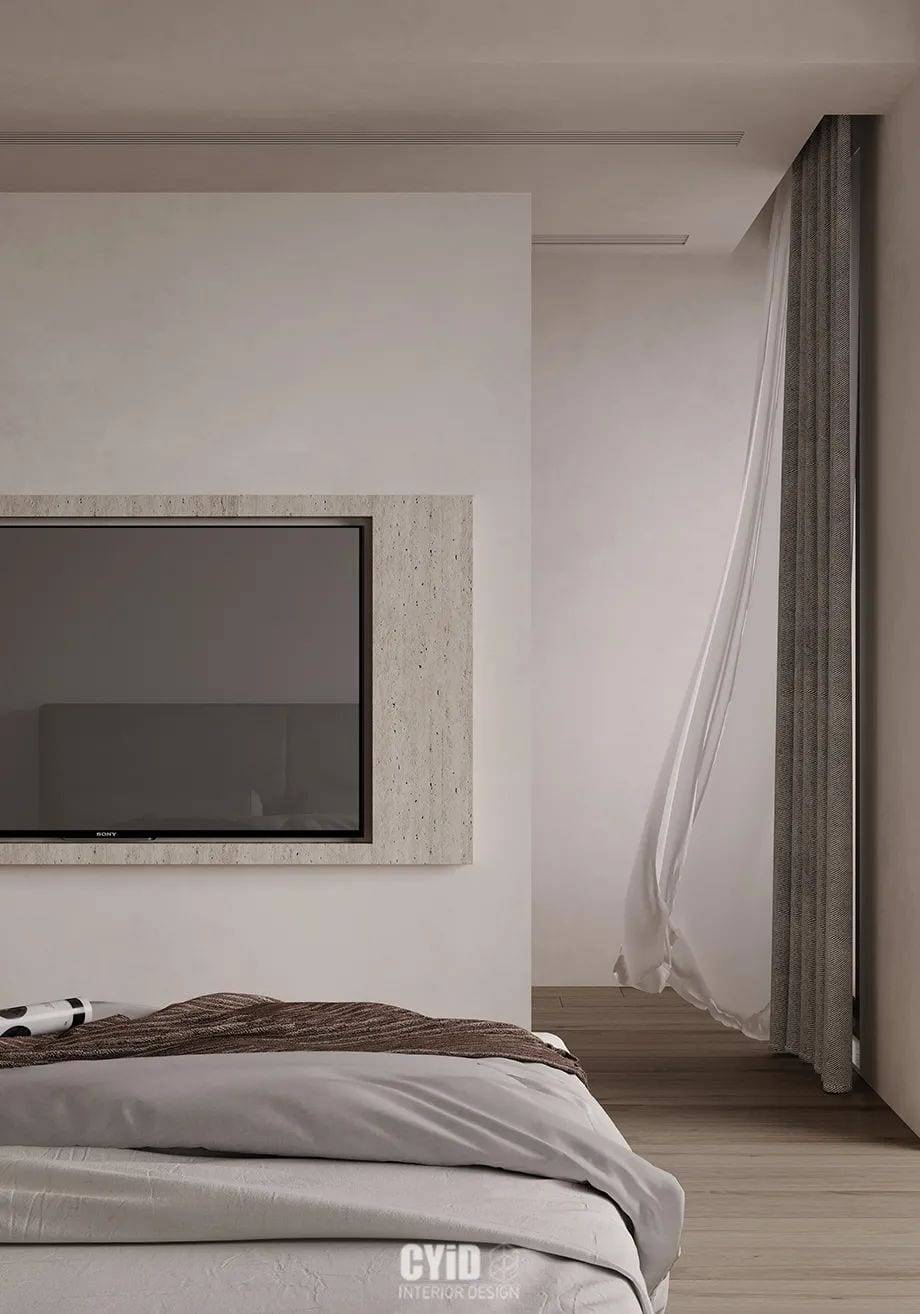 For the definition of the partition, the glass block is used as the defining element of the different functions of the master bedroom, which is not only limited to the established pattern, but also the dynamic lines and the interesting combing of the space, making the space both independent and coherent.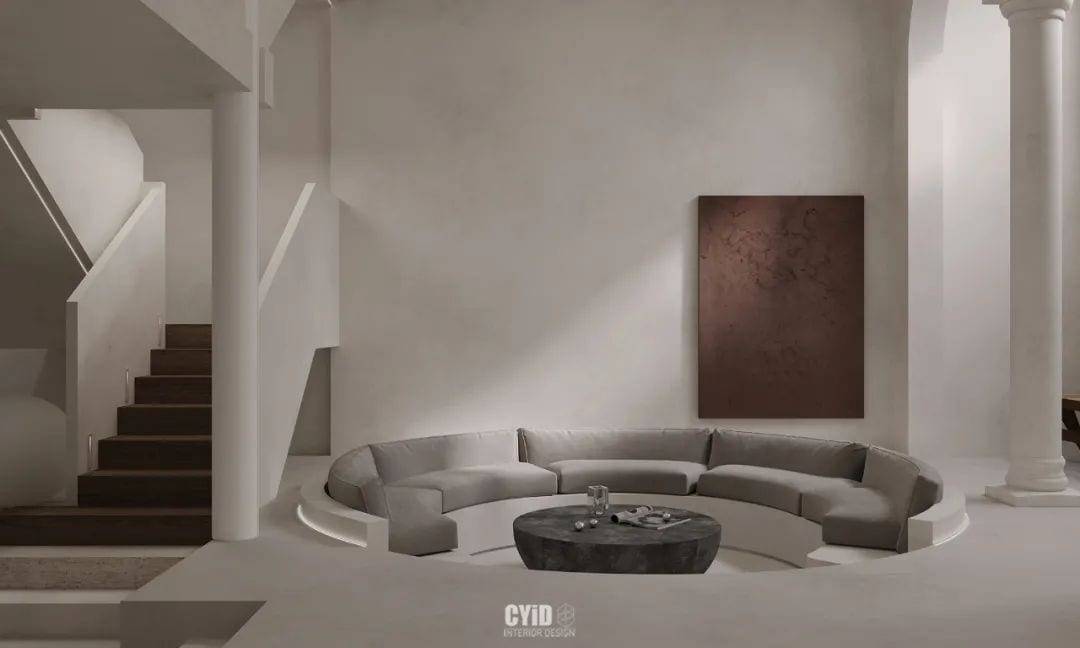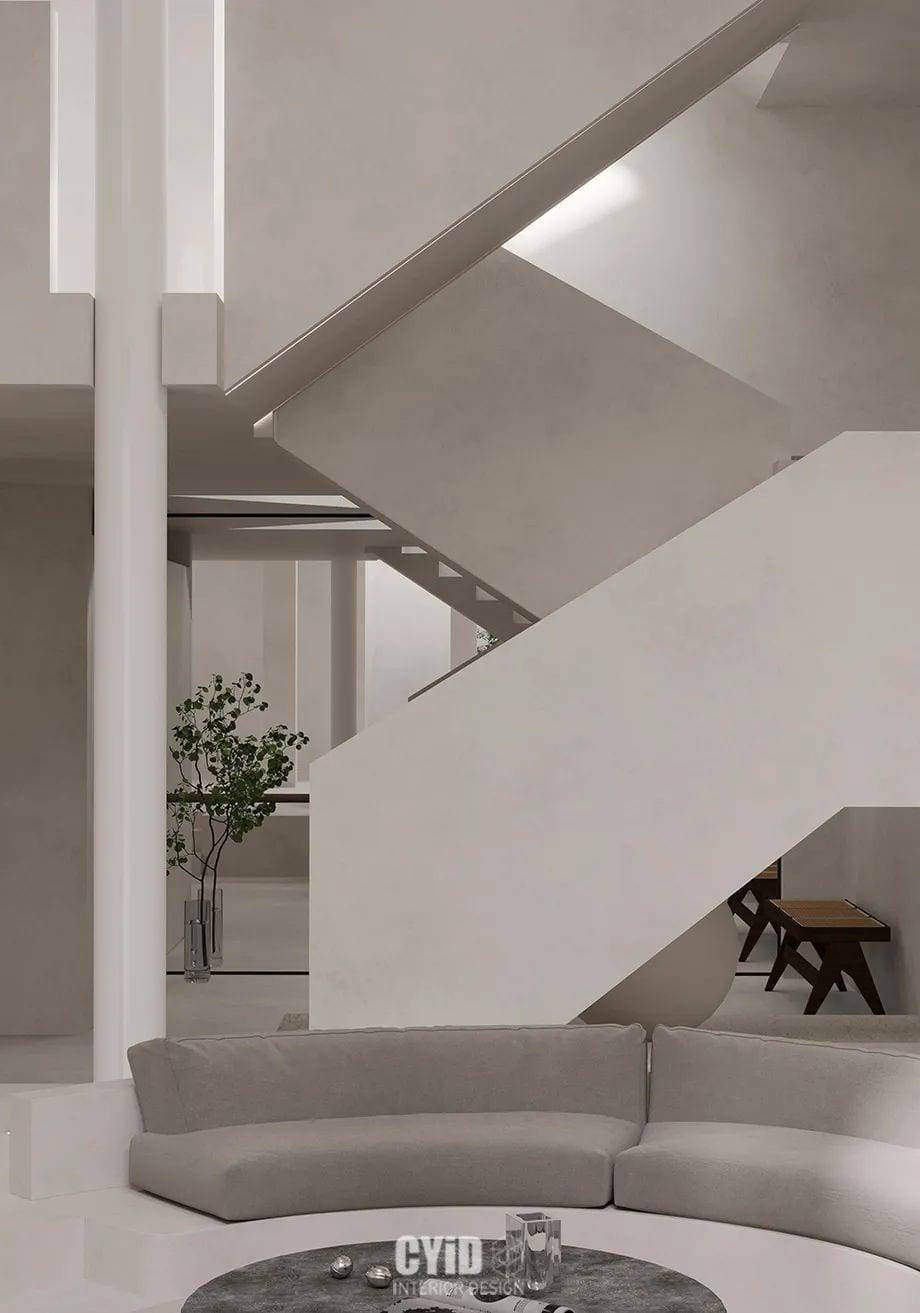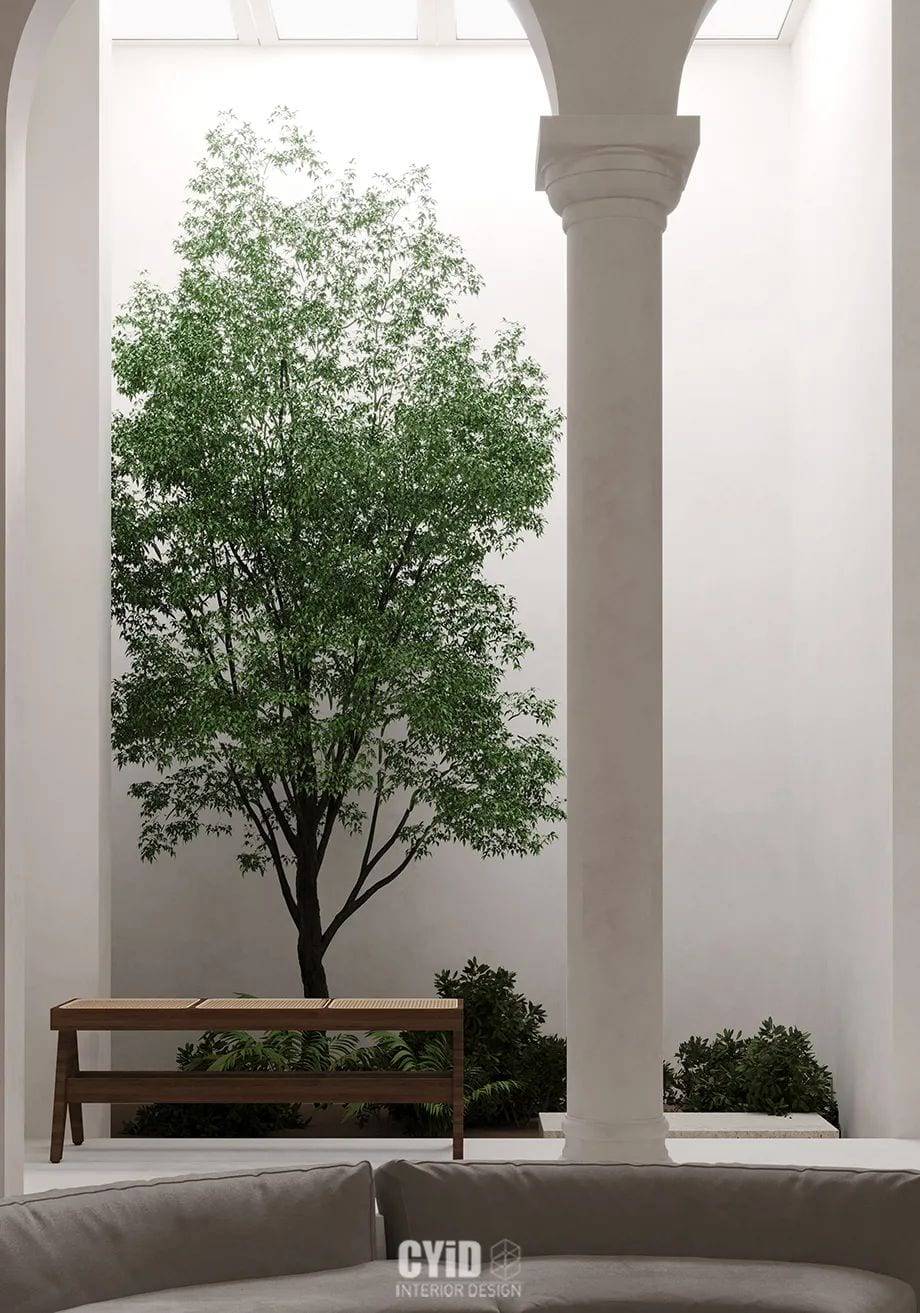 In order to solve the problem of moisture and ventilation in the basement, the structure was reorganized and the garden was dug underneath to create air convection between the front and back light wells and to bring in sufficient sunlight and natural scenery. The elevation of the elevated floor not only solves the problem of returning moisture to the ground, but also naturally forms a functional partition, creating a unique "sunken" audio-visual room.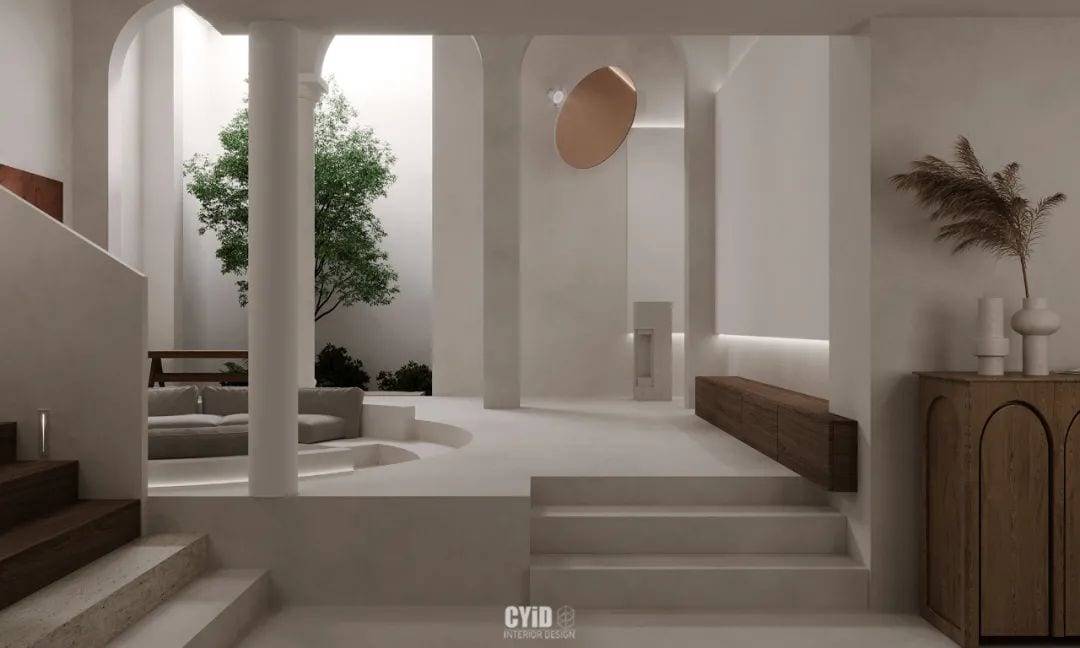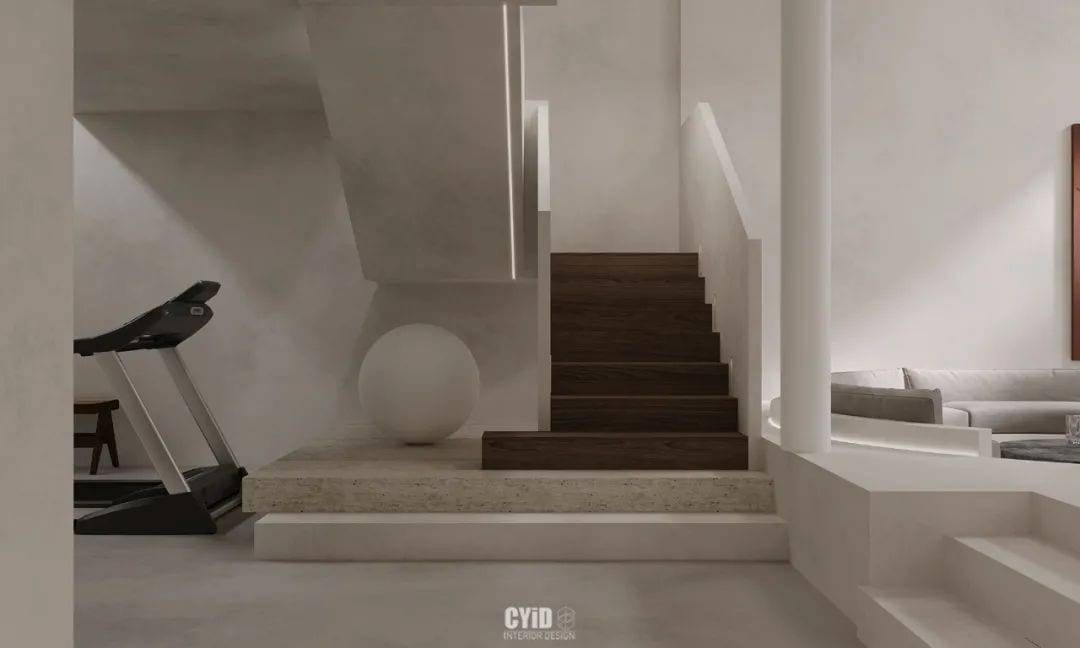 Through the structural shape, the relationship between the floor, walls, columns and ceiling achieves continuity and unity, seeking a comfortable balance between closed and open for each functional area. The arched doorway not only deepens the space, but also enhances the fluidity and the lighting ability.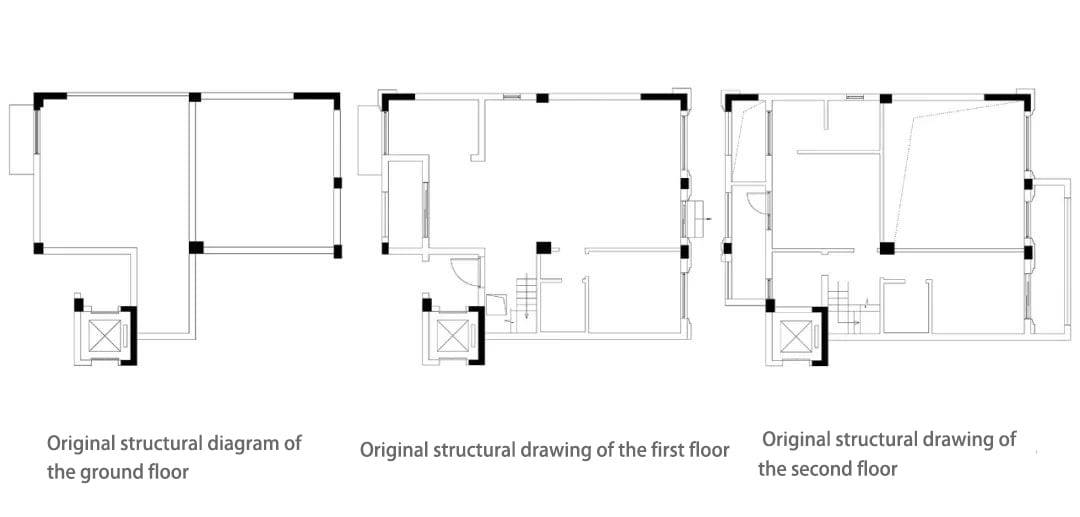 The Original Structure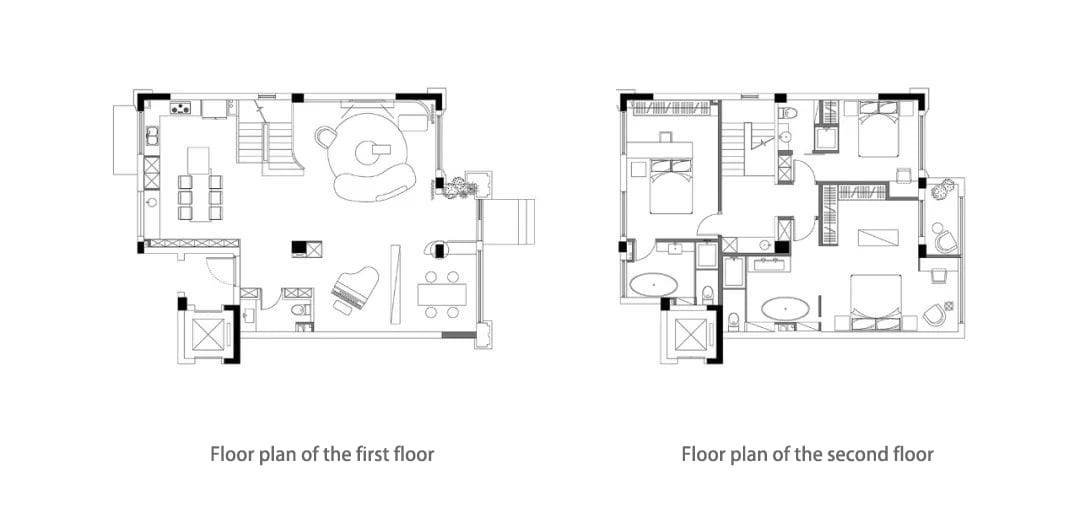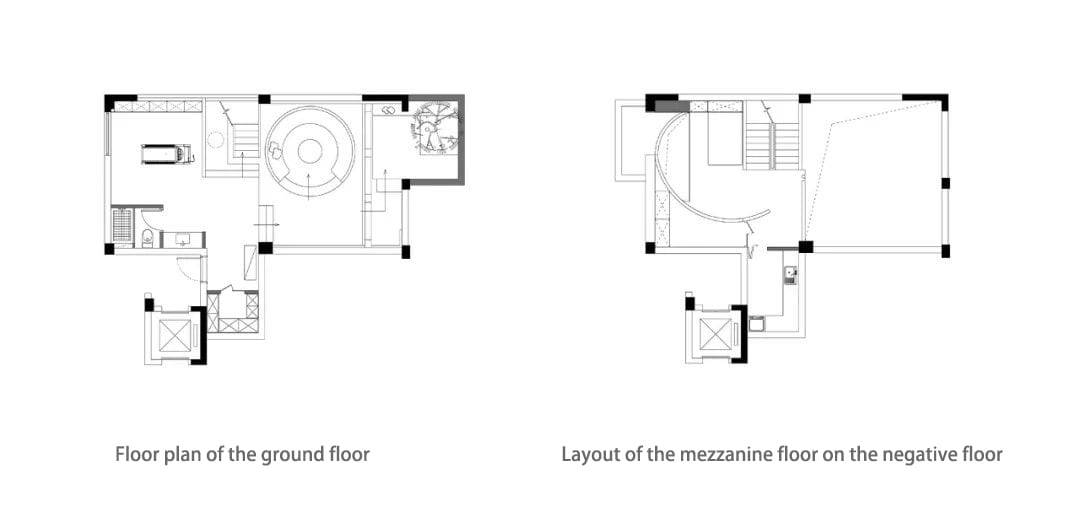 ▲Layout Plan
Designer / Li Pangang
Project Address / Wenzhou
Design date / August 2020
Designer Profile
Kazuhiro Pangang, interior designer
Chenyou Design, one of the founders of Yanqing soft furnishings brand
Design concept: Refinement-art-practical-humanistic
Refinement: every detail can withstand scrutiny
Art: we want the space to have an artistic atmosphere
Practical: the focus of the home design is on the convenience of life
Humanity: through communication with the homeowner, we incorporate preferences and iconic elements into the space