Interior Design Alliance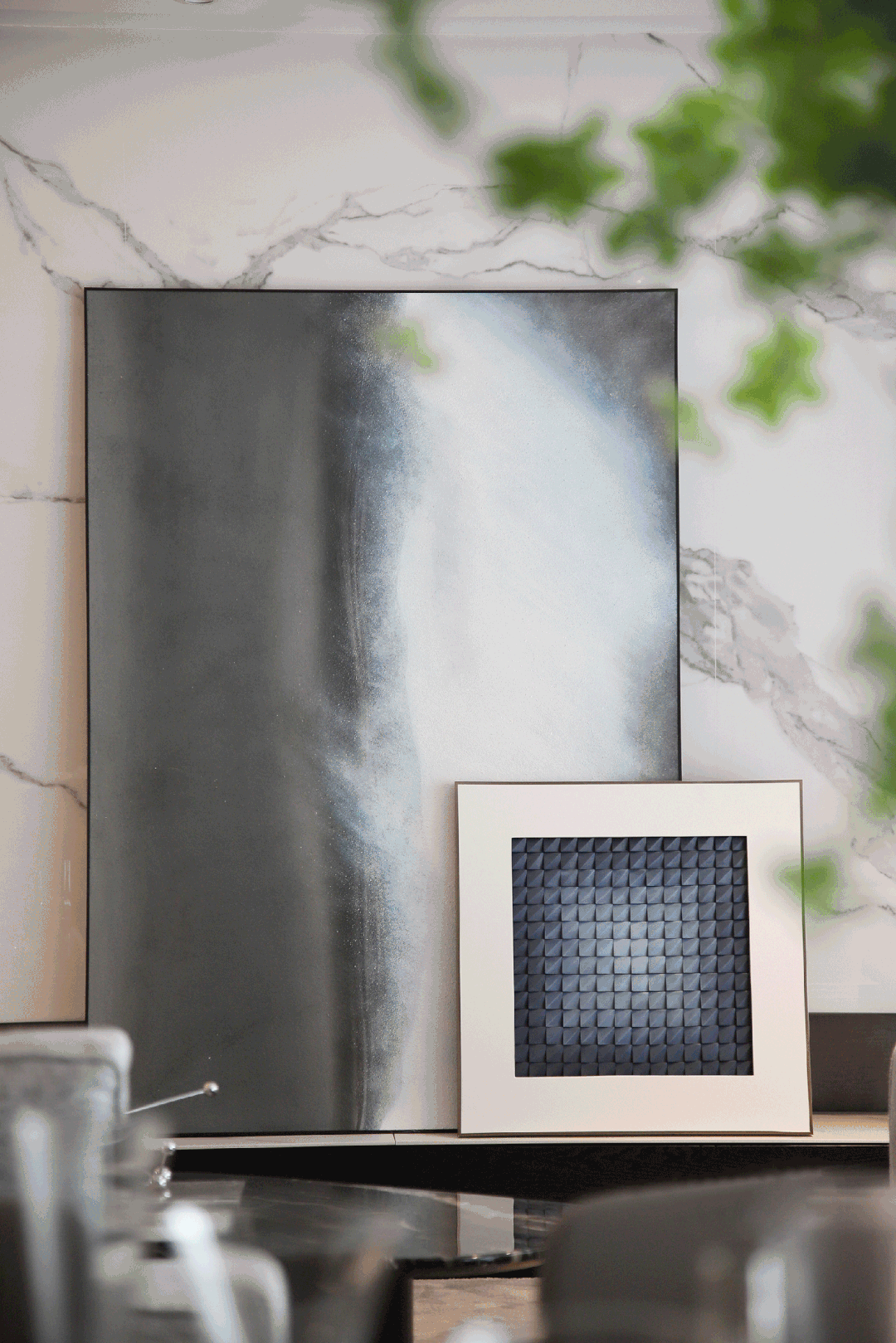 When design style and luxury meet
we use a modern perspective
Redefine understatement and new luxury
Performing exquisite space like artwork
01
________________________________________
LIVING ROOM
Minimal lines, exquisite and understated furniture
Square living and dining room, large floor-to-ceiling windows
Satisfy your desire for poetic life and sunshine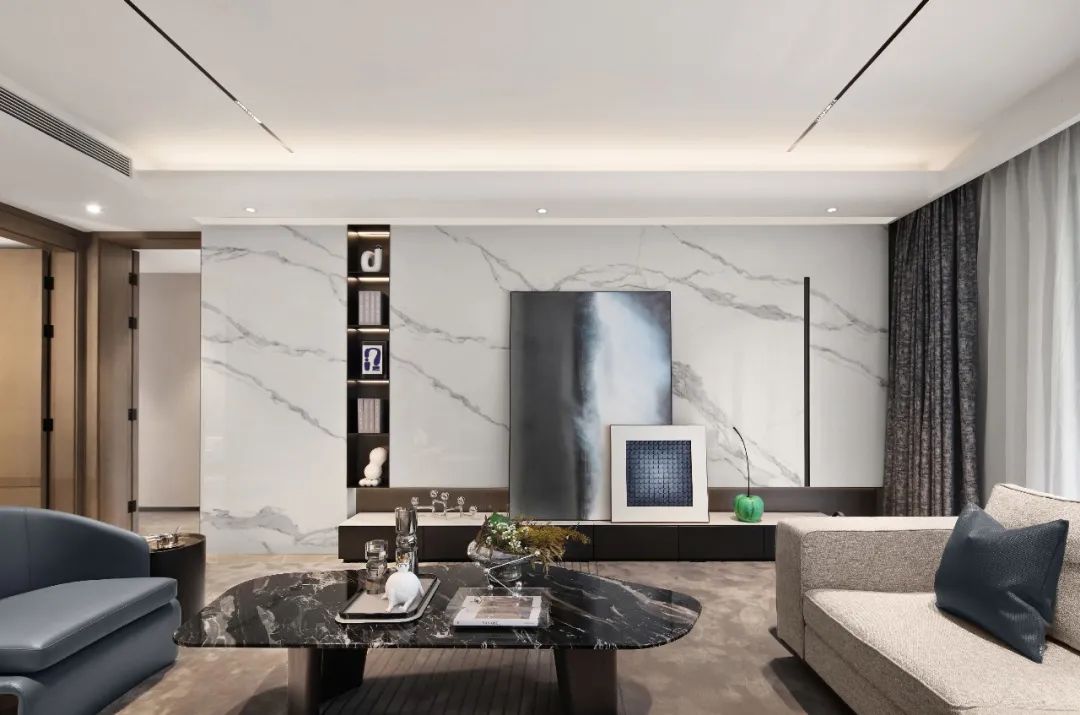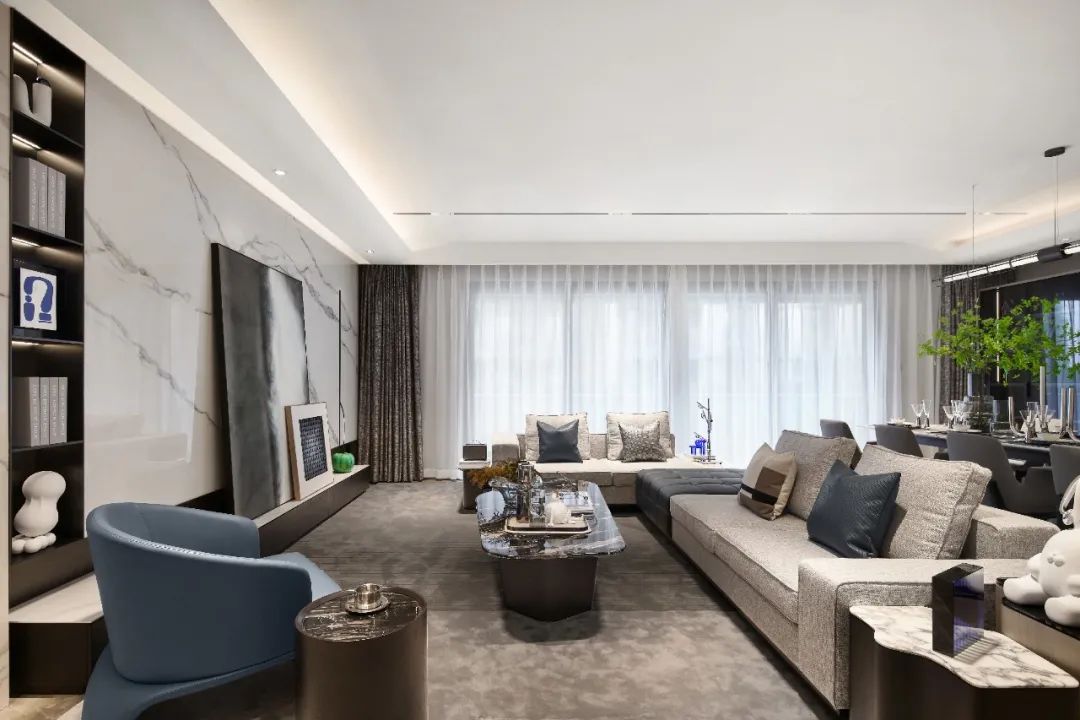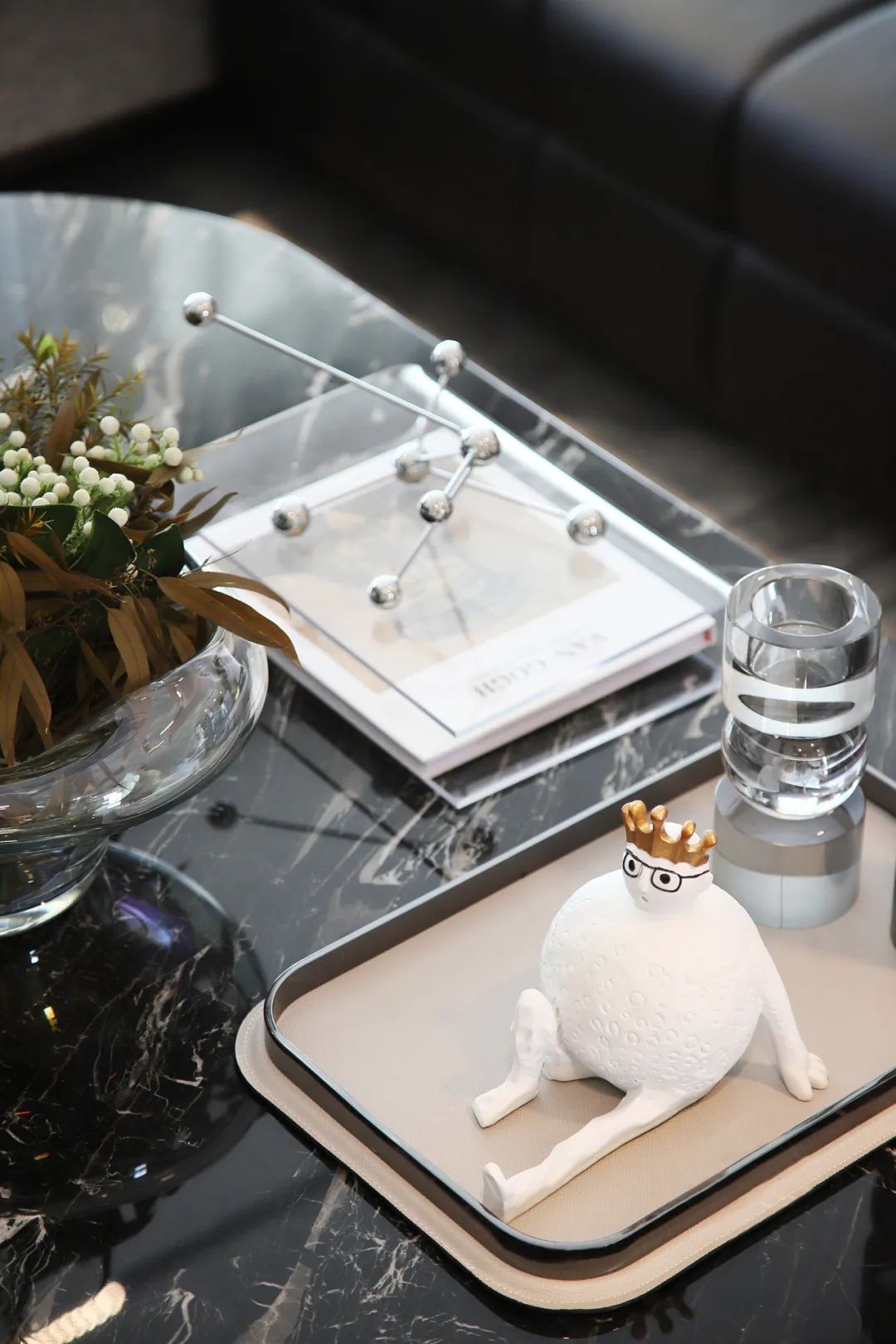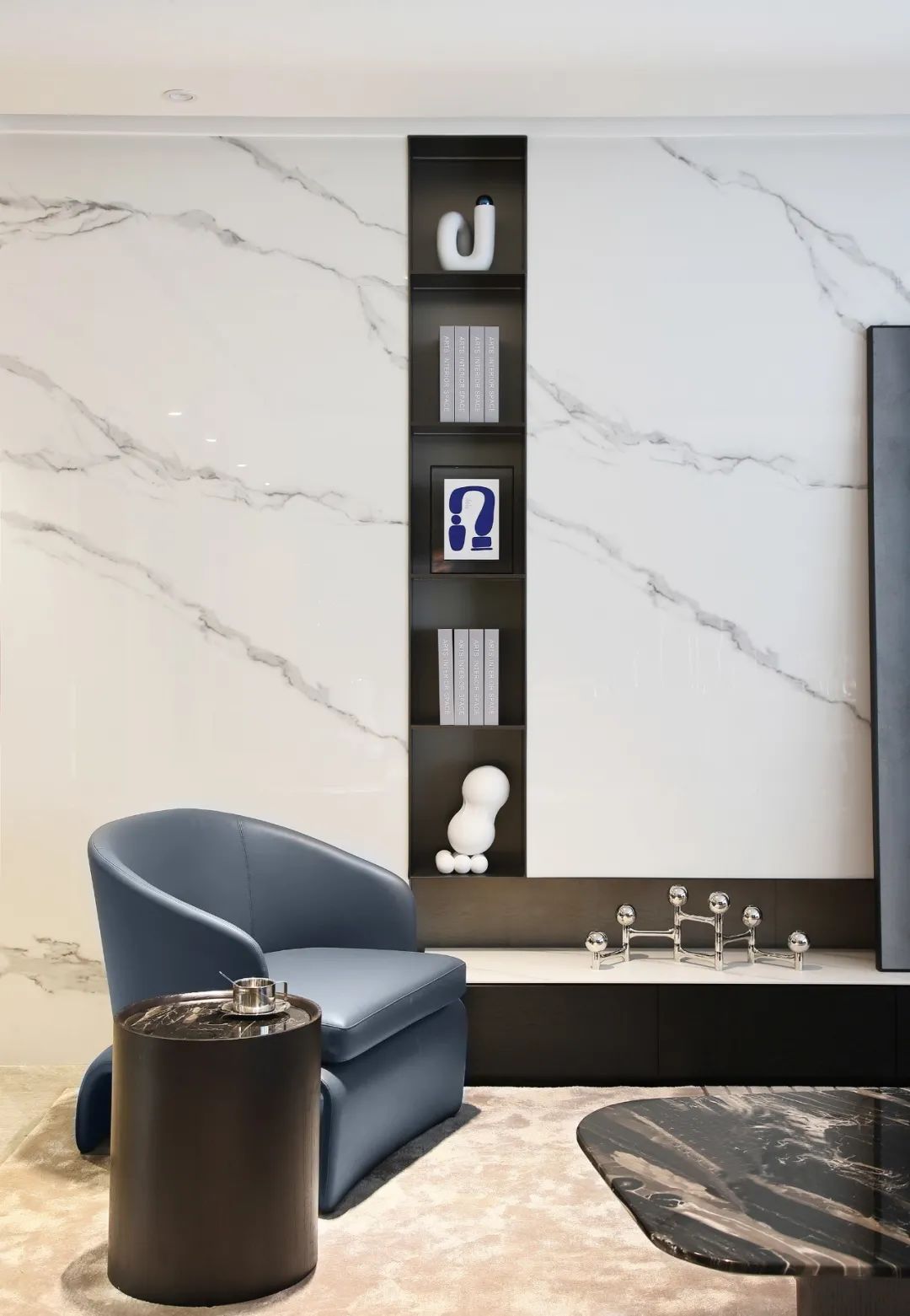 Comfortable neutral tones precipitate a modern luxury with its own sense of sophistication
Light and shadow coexist, shadow and beauty intertwine
Presenting a relaxed and elegant attitude of life
Here, every detail comes with its own visual focus
Leather, marble, metal, fabric, with strength in calmness
The rich spatial layers and the natural and smooth design aesthetics are dense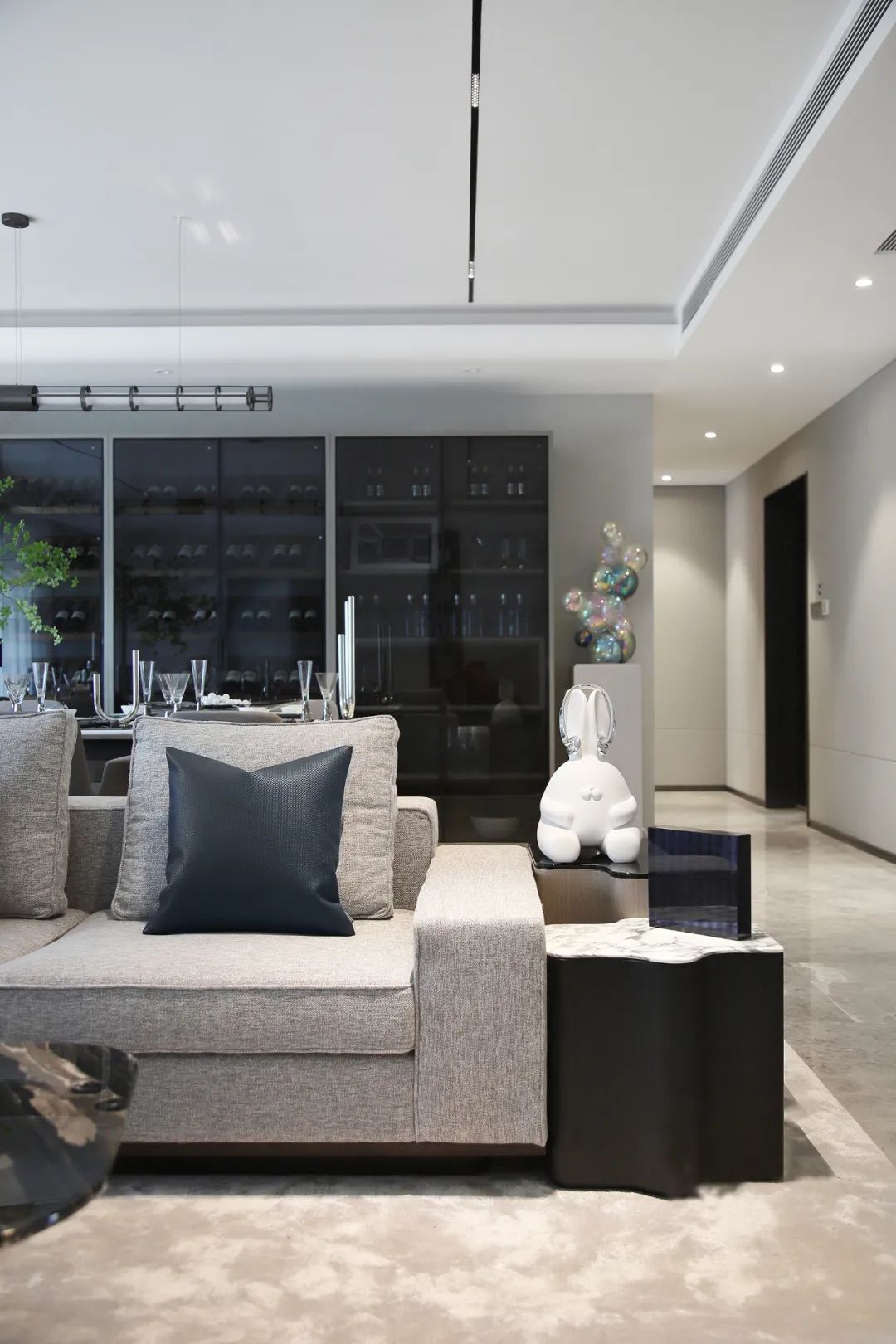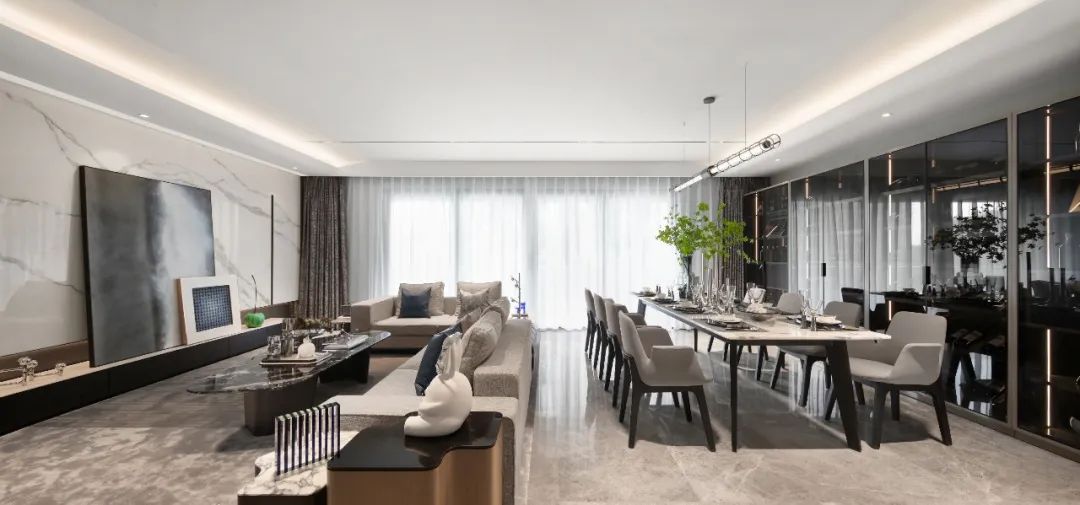 02
________________________________________
DINING ROOM
The exquisite tableware awakens the taste of food, and the greenery brings the natural spring breeze.
Time slows down at this moment
This is a delicate enjoyment close to the aroma of nature
It is also a sense of sacred life ritual in the busy city life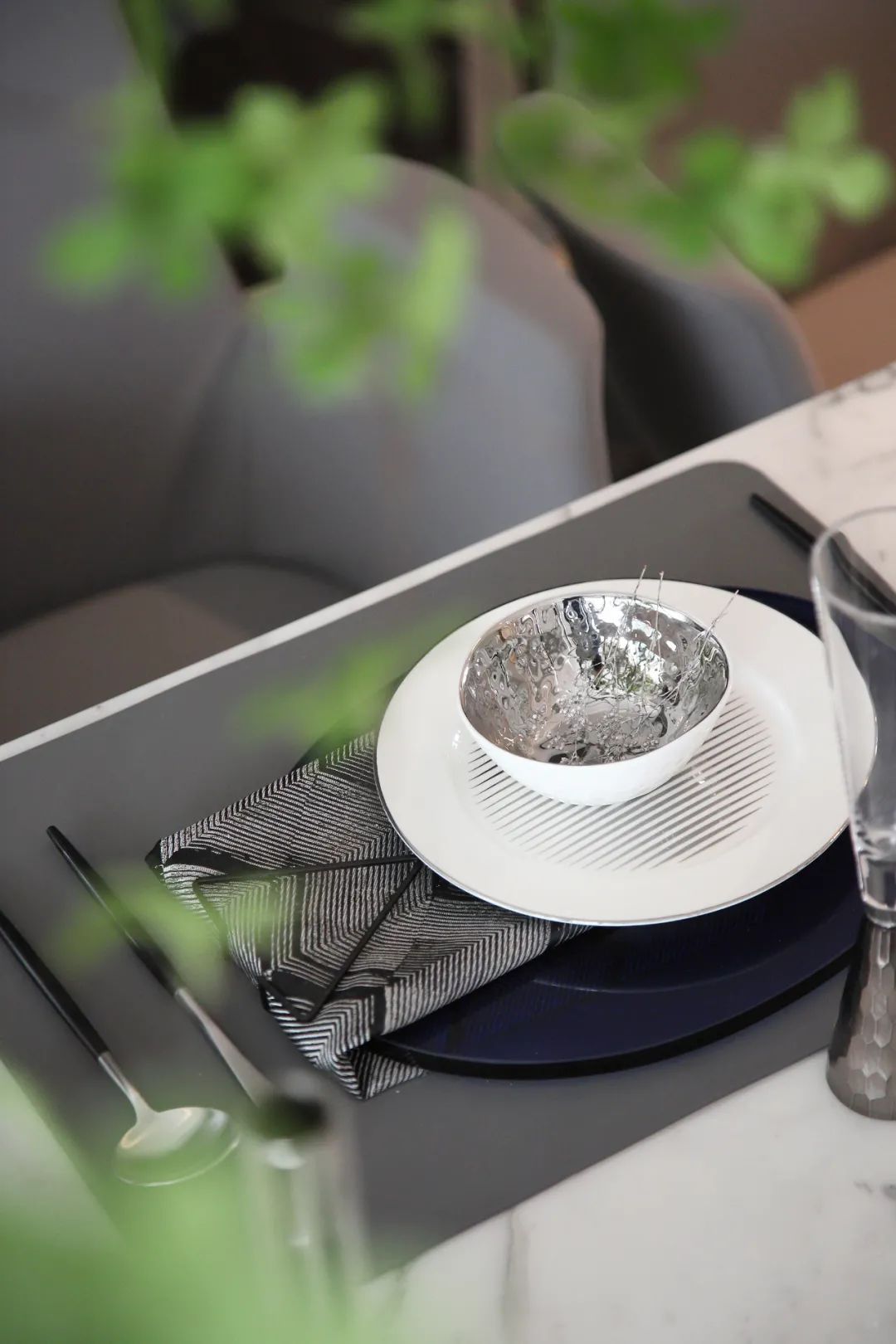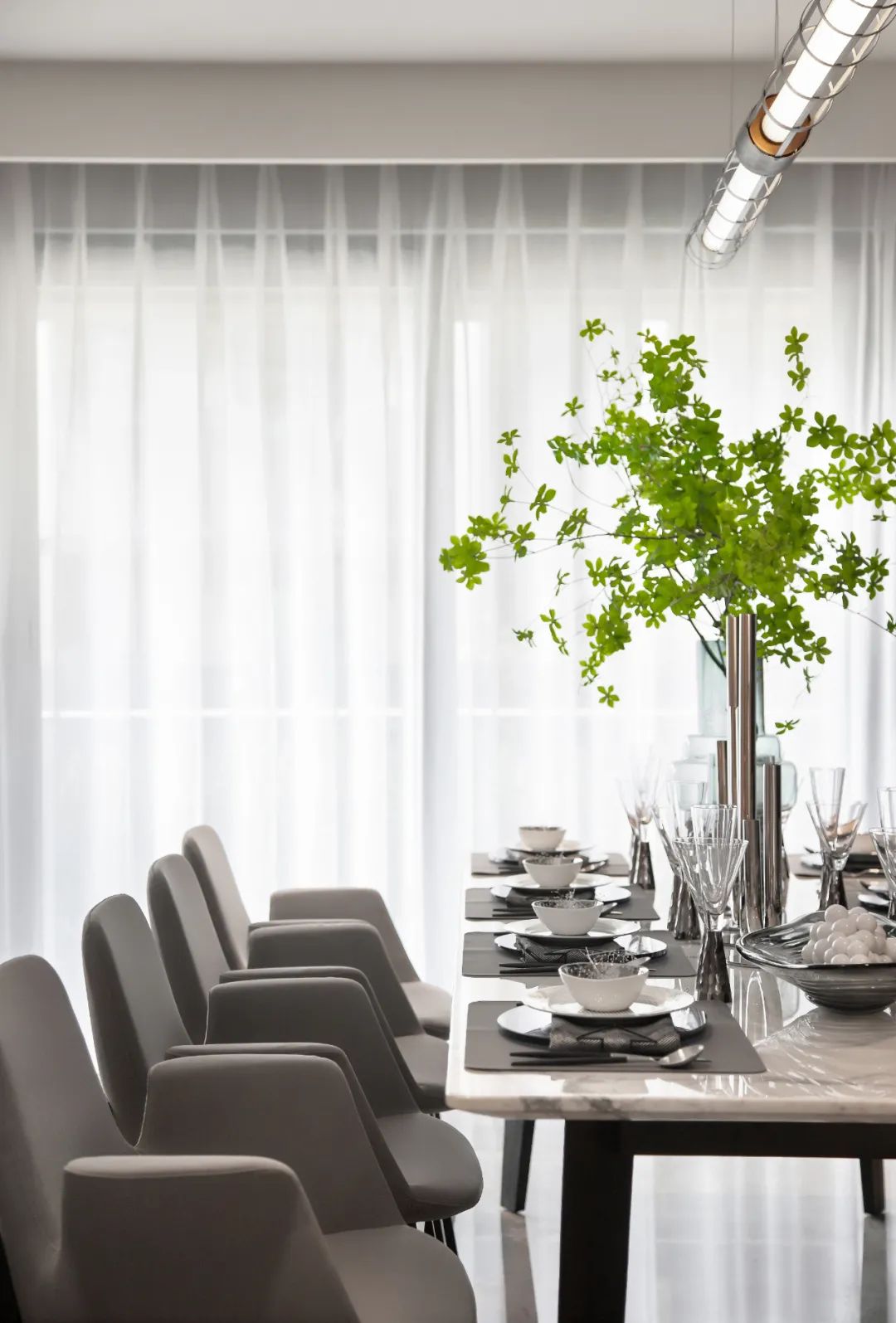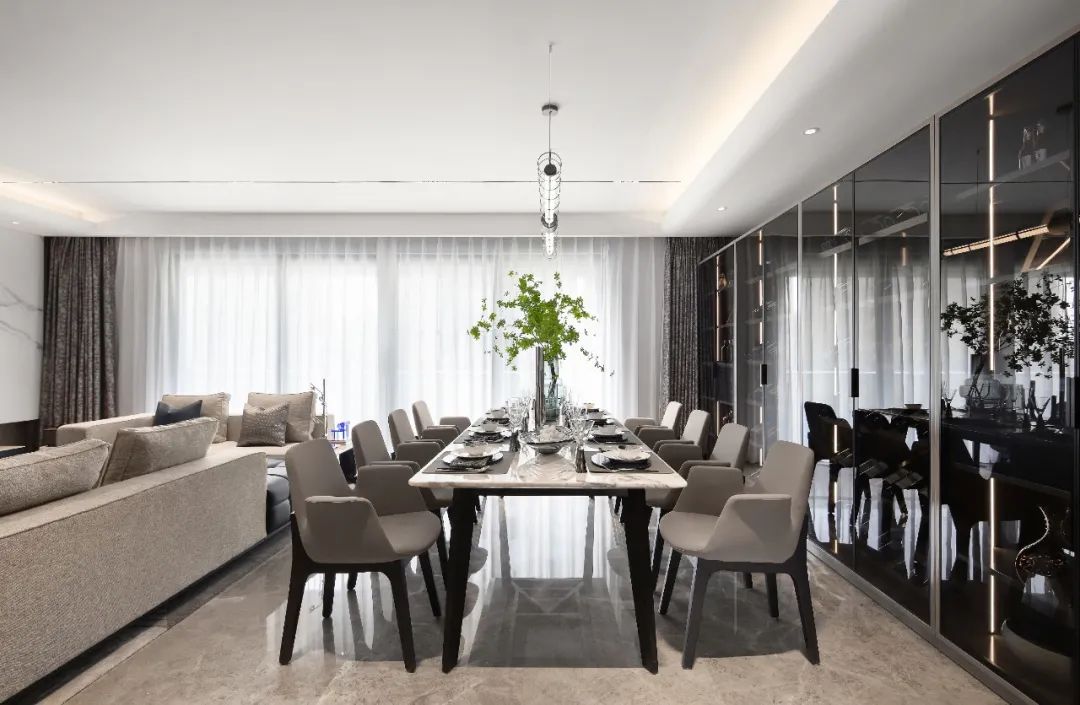 03
________________________________________
MASTER BEDROOM
Sleeping in the starry night and waking up in the hopeful sunrise
Warm materials, metallic ornaments
Simple chandelier, and comfortable and soft touch
Bringing elegance and simplicity, lazy and low-key but not losing the exquisite quality
Decorative painting means that the life we love will shine brightly in the end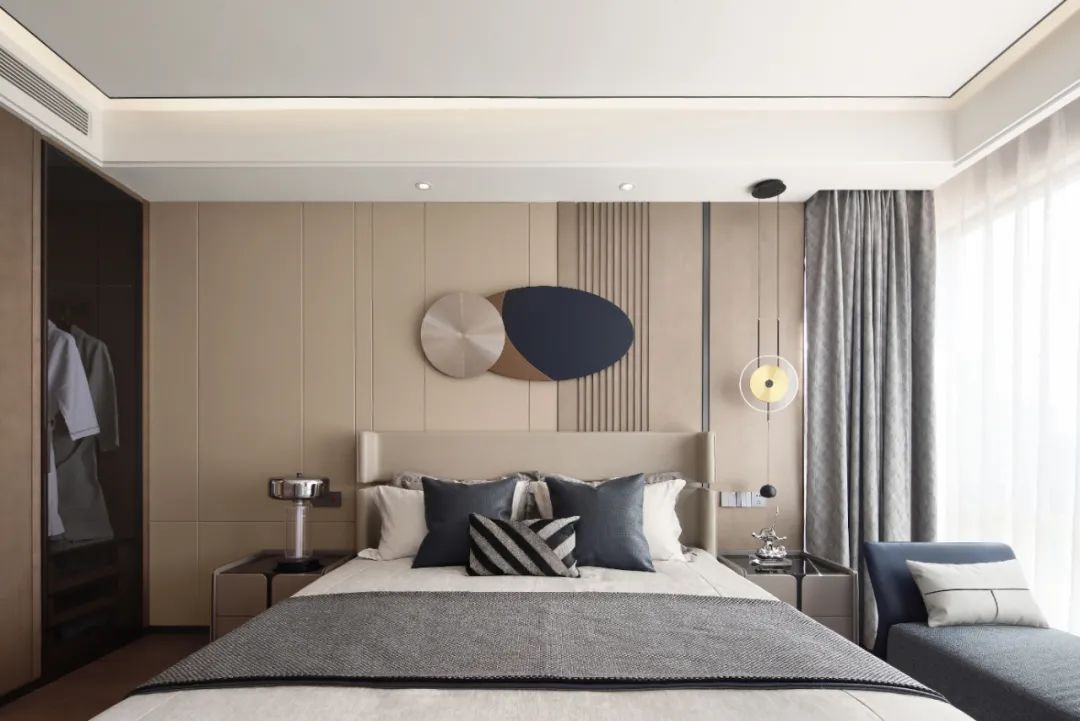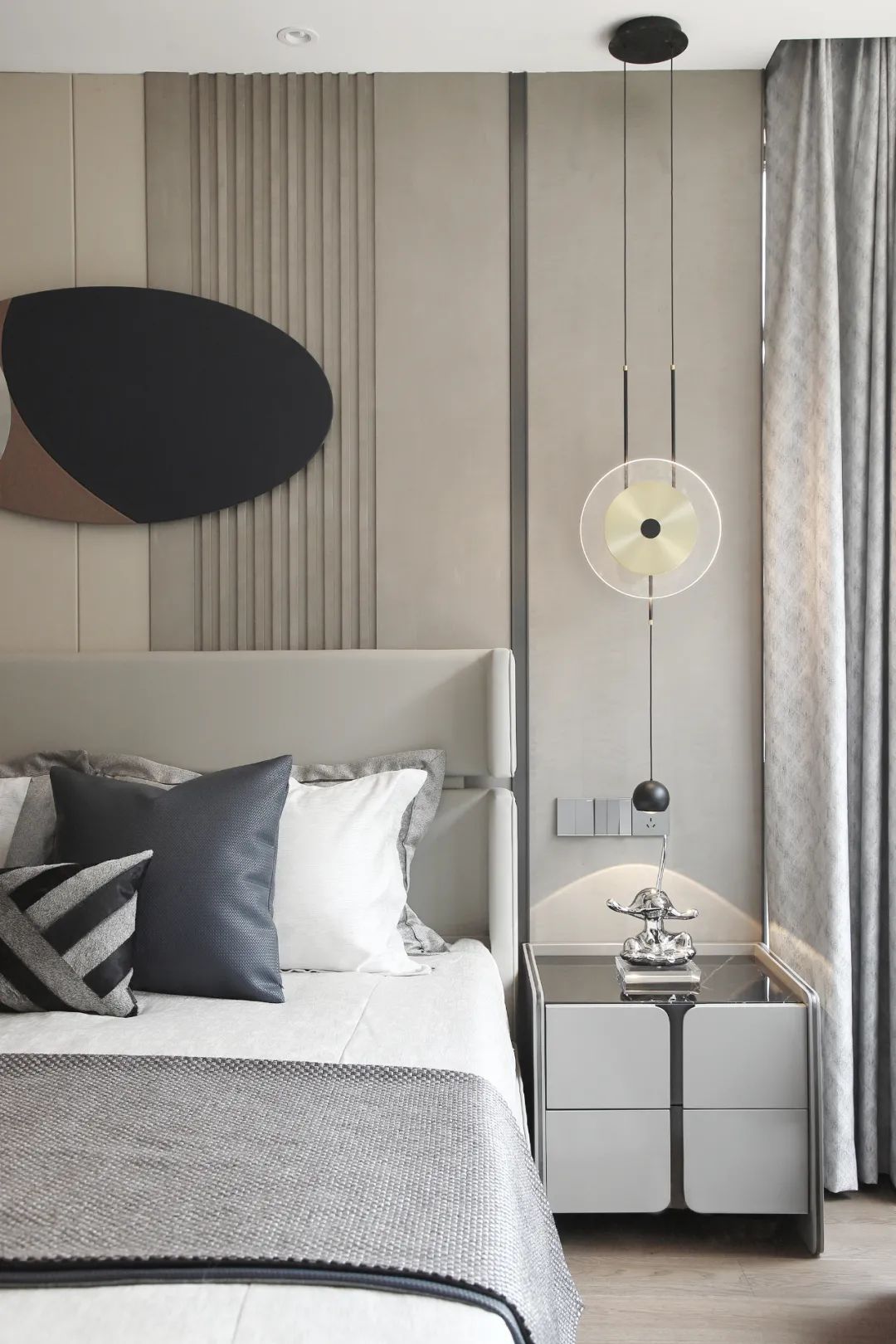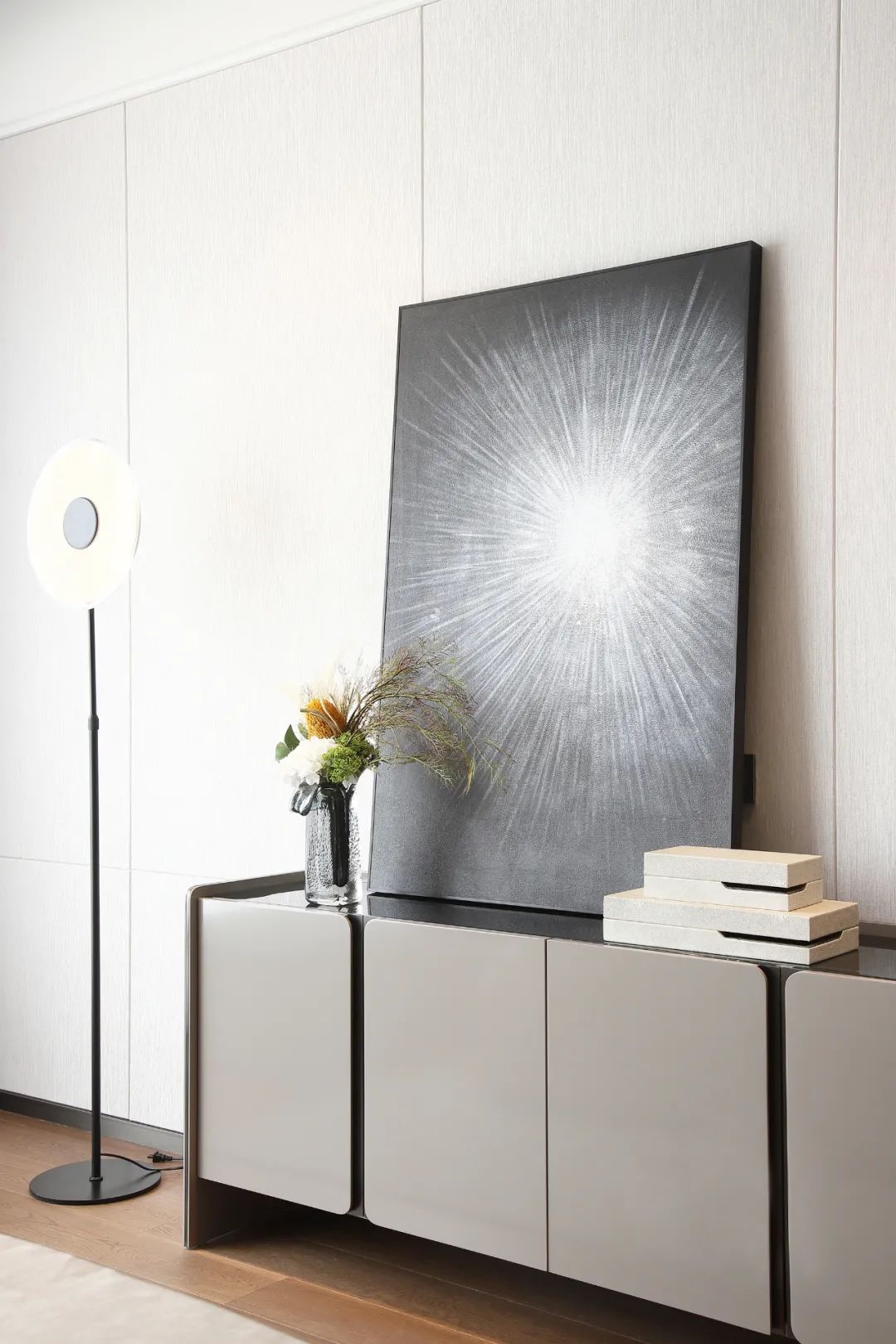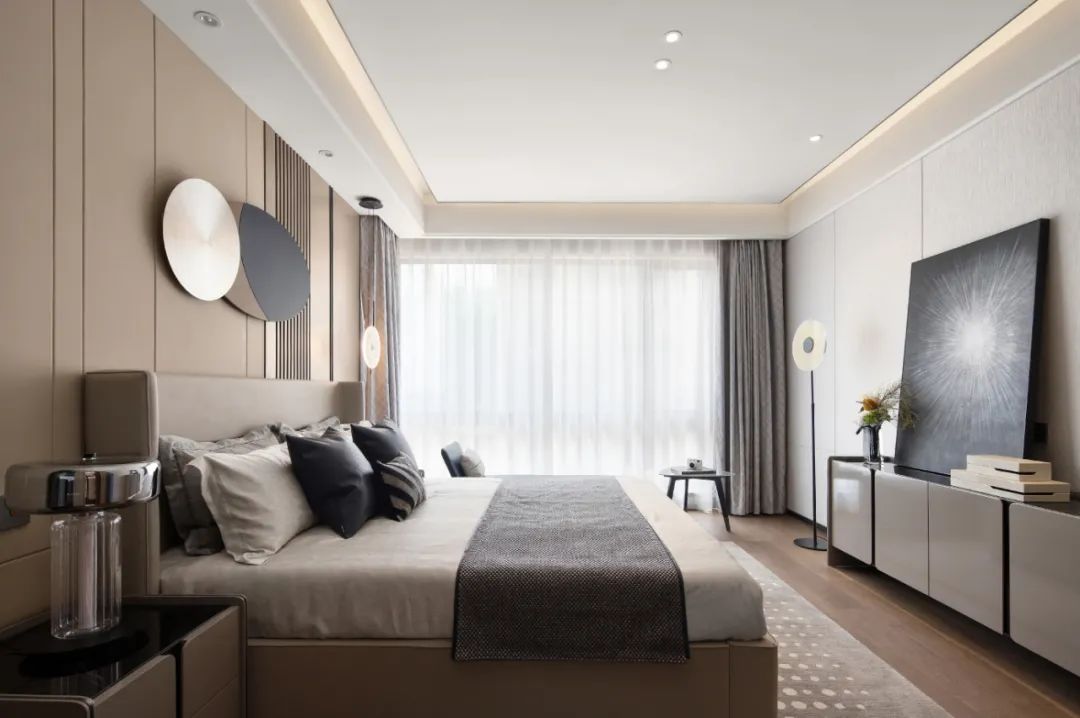 04
________________________________________
CLOAKROOM
Transparent glass door closet, multi-functional storage cabinet, staggered arrangement of living objects
The sophisticated modeling is another pleasant scenery under the light.
Large to see the rigid, fine to see the soft
In the quiet, show the low-key luxury and elegant quality of life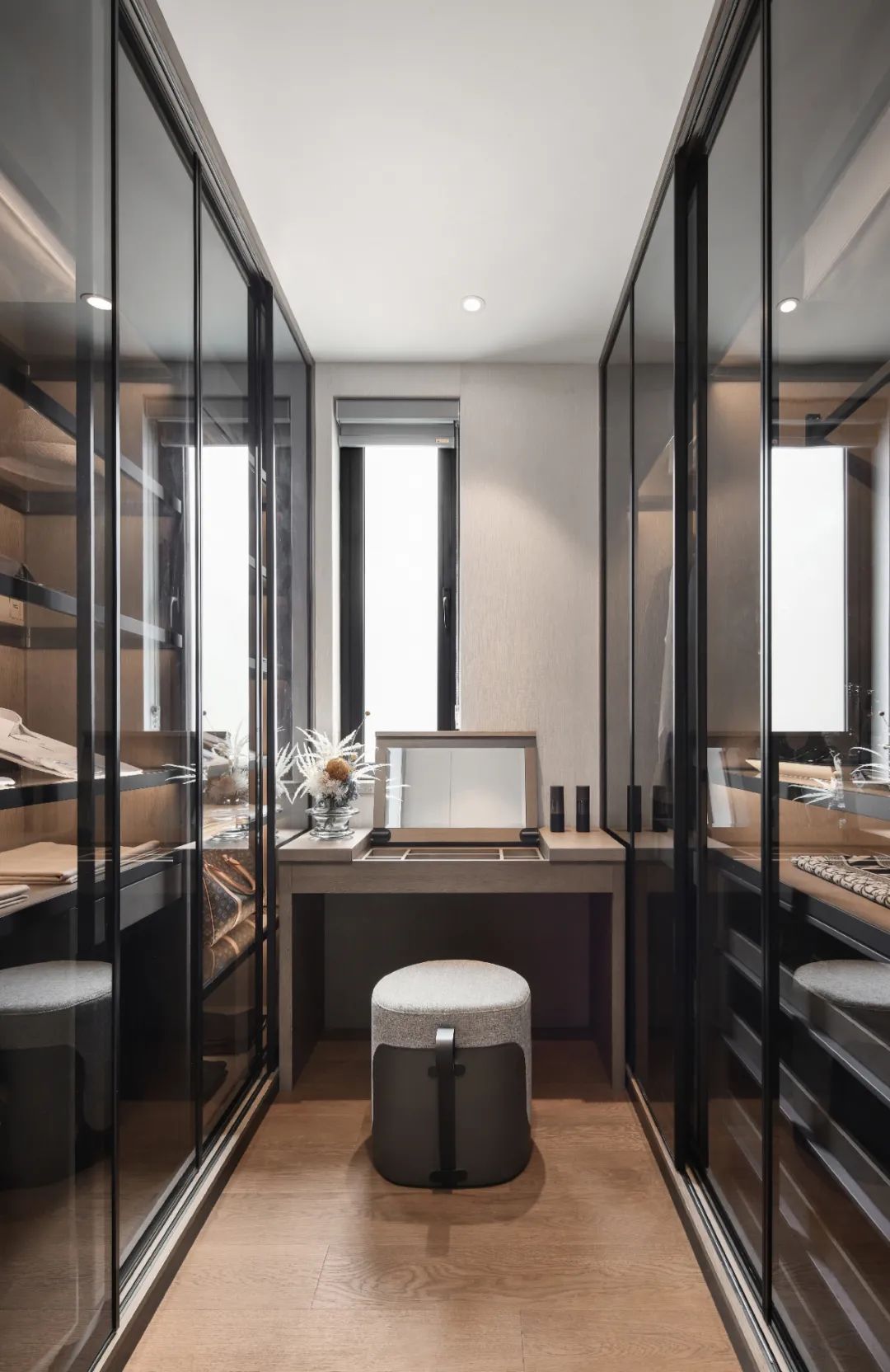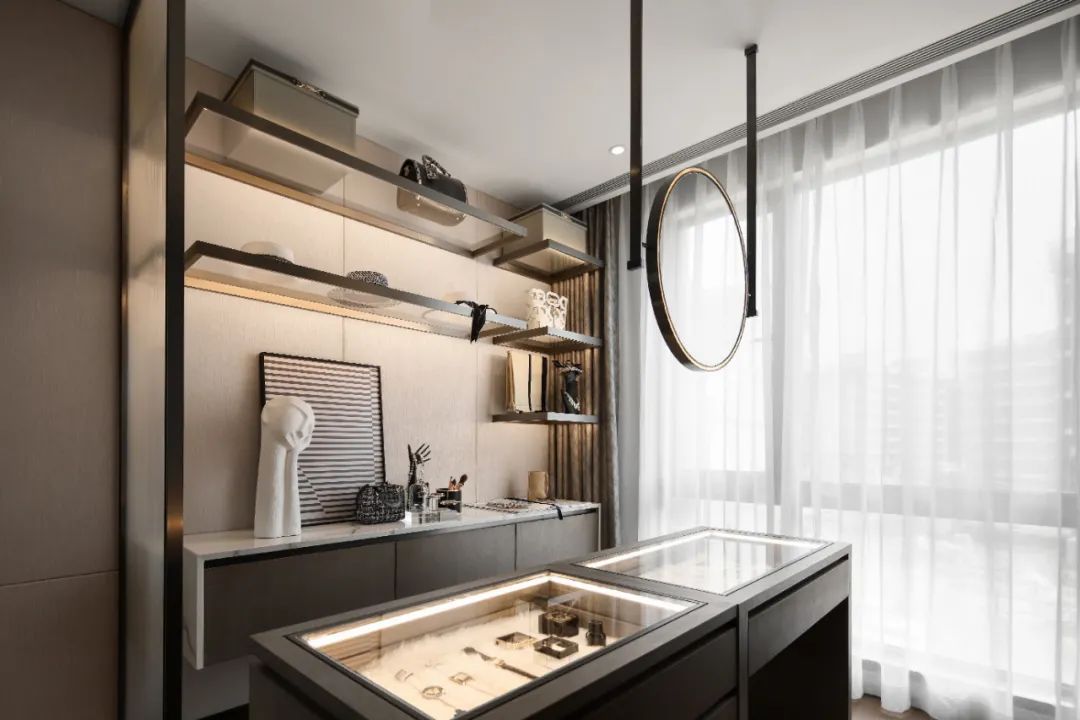 05
________________________________________
GIRLS'ROOM
From the lively and lovely decorative ornaments
to the paintings of Yoshitomo Nami, who is full of inner rebellion and stubbornness
As you can see, the whole space fits well with the personality and unique artistic girl's temperament.
The romantic nest of this artistic girl
is the imagination and love of art
It is a curious and brave attitude towards the world
It is also the best hope of parents for their children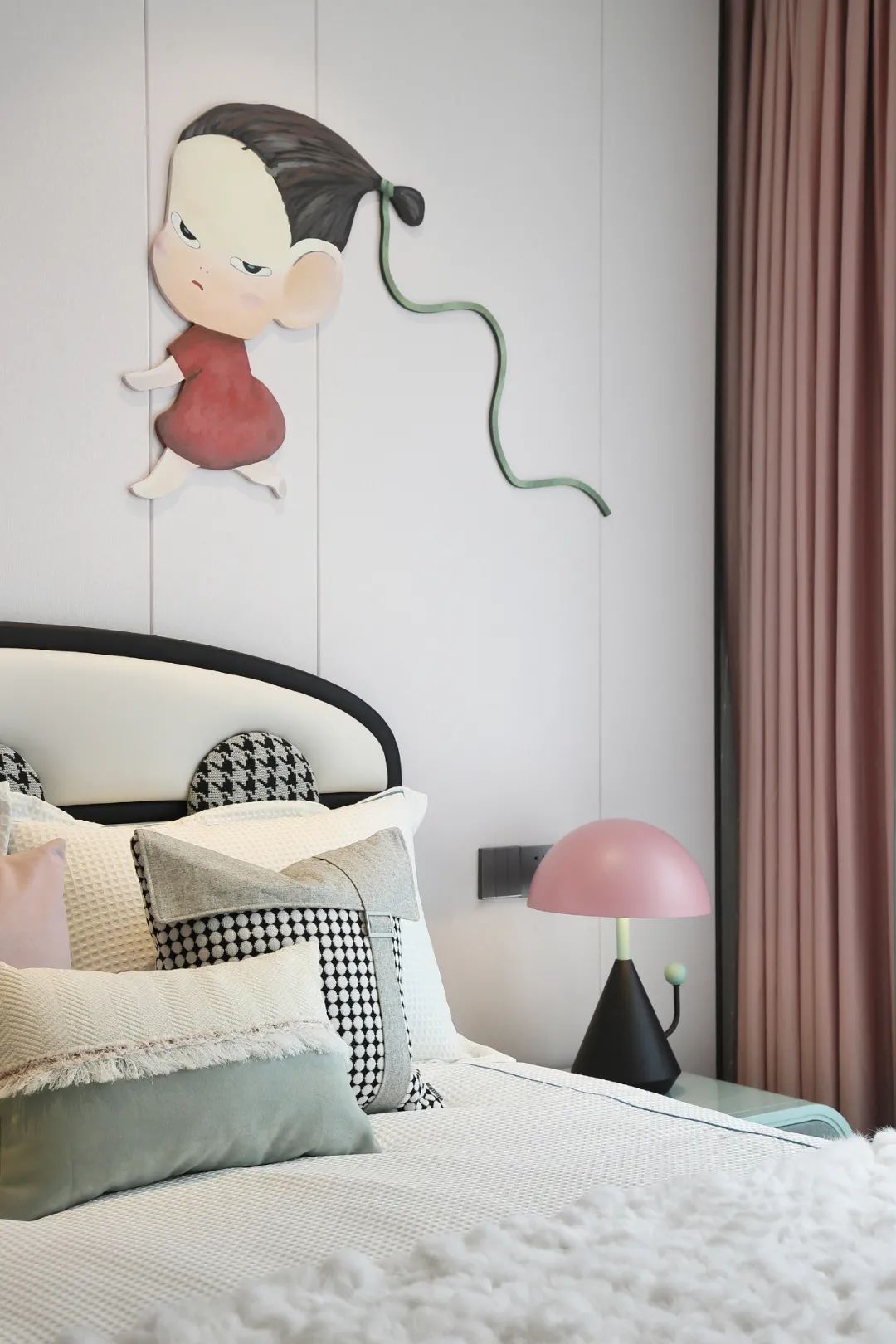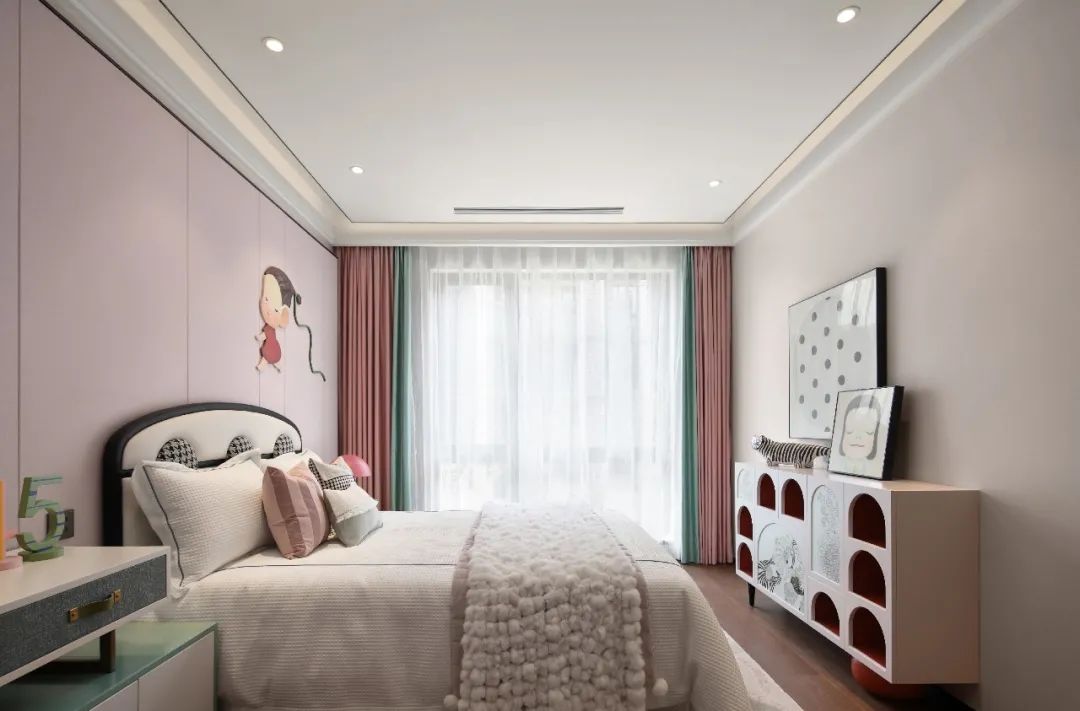 06
________________________________________
STUDY ROOM
The first migratory birds, the countless raging waves, the first light spilling over nature, the endless magnificent sea
In all things, time has its own laws
We, too, are travelers wandering in time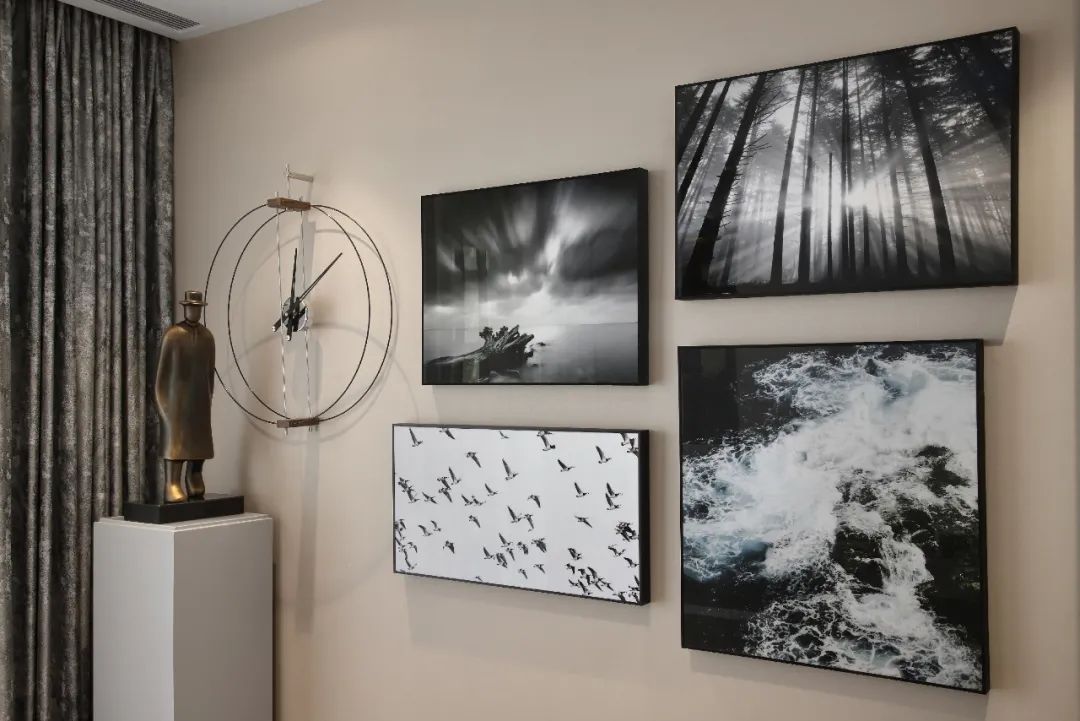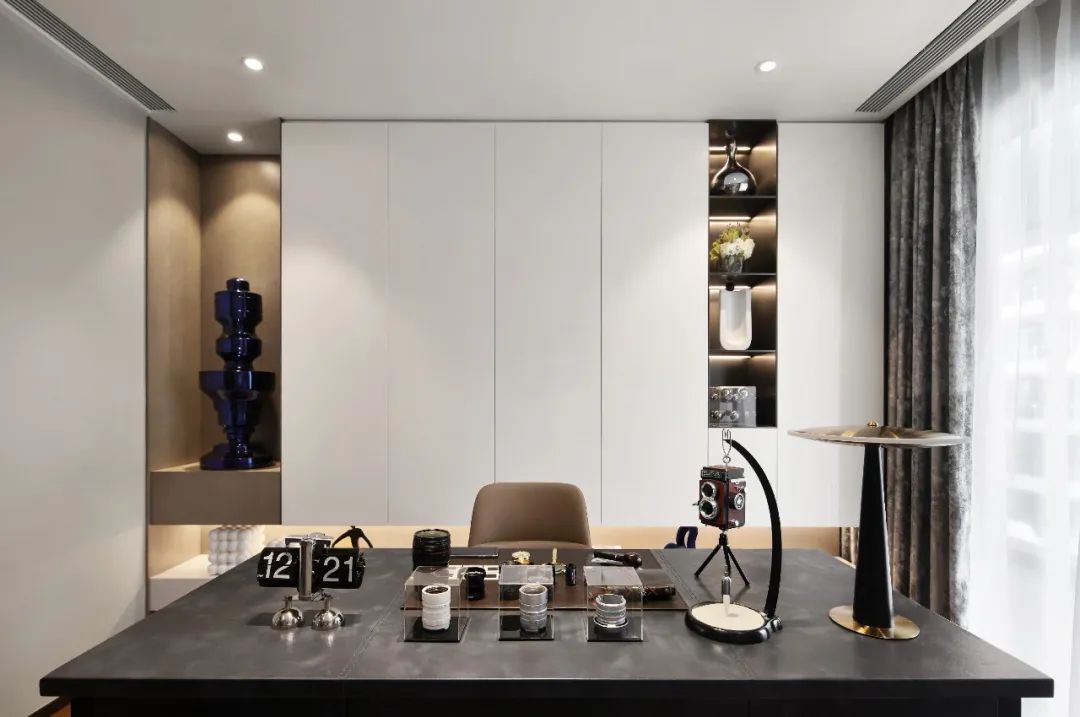 A large area of simple white background wall brings the white space for quiet reflection, creating a personal and exclusive space for creation and enjoyment of life.
A click of the camera brings the gift of life
Because, the image will remember everything we have experienced
Our lives that deserve to be recorded
07
________________________________________
WASHROOM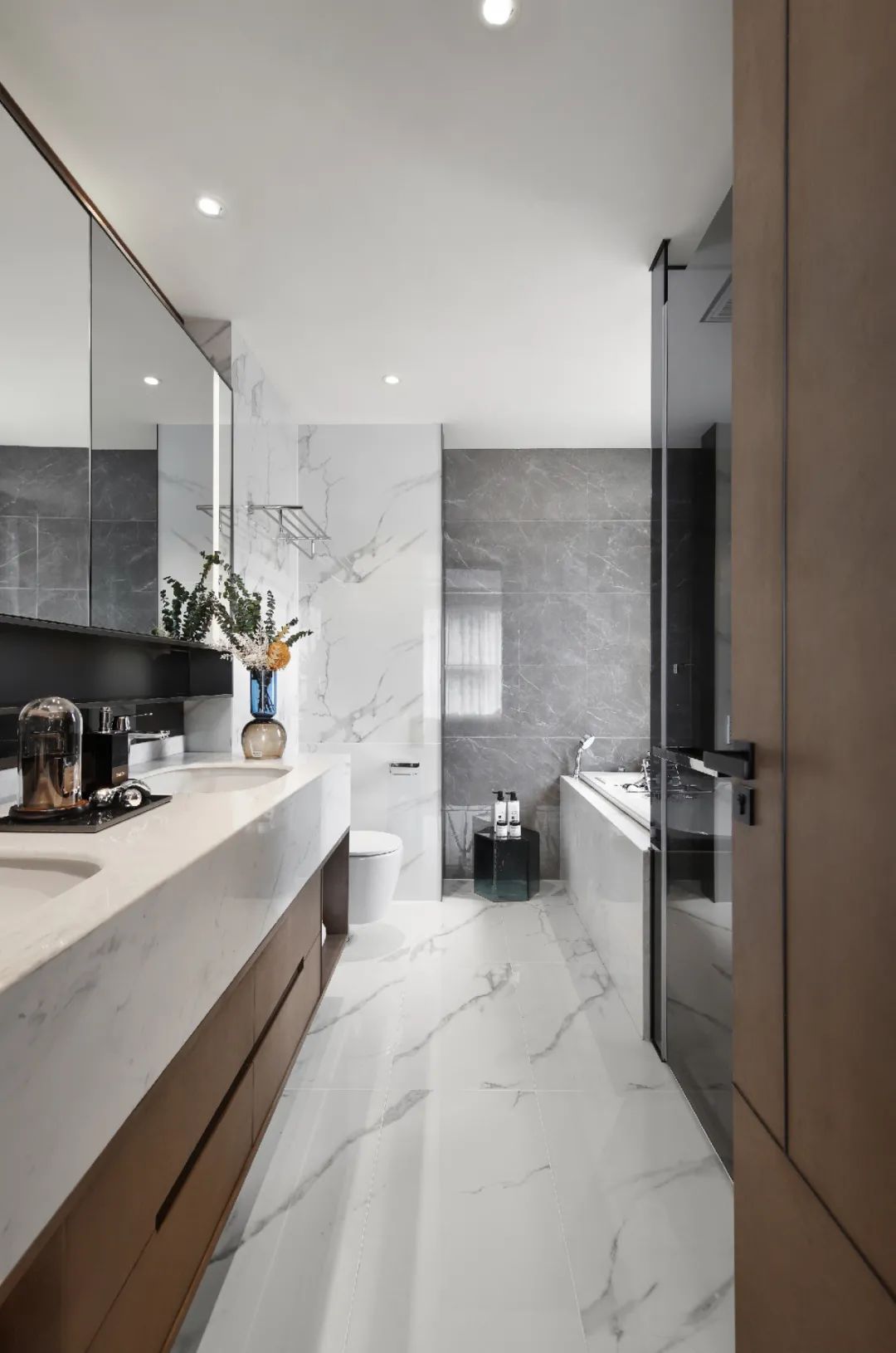 08
________________________________________
KITCHEN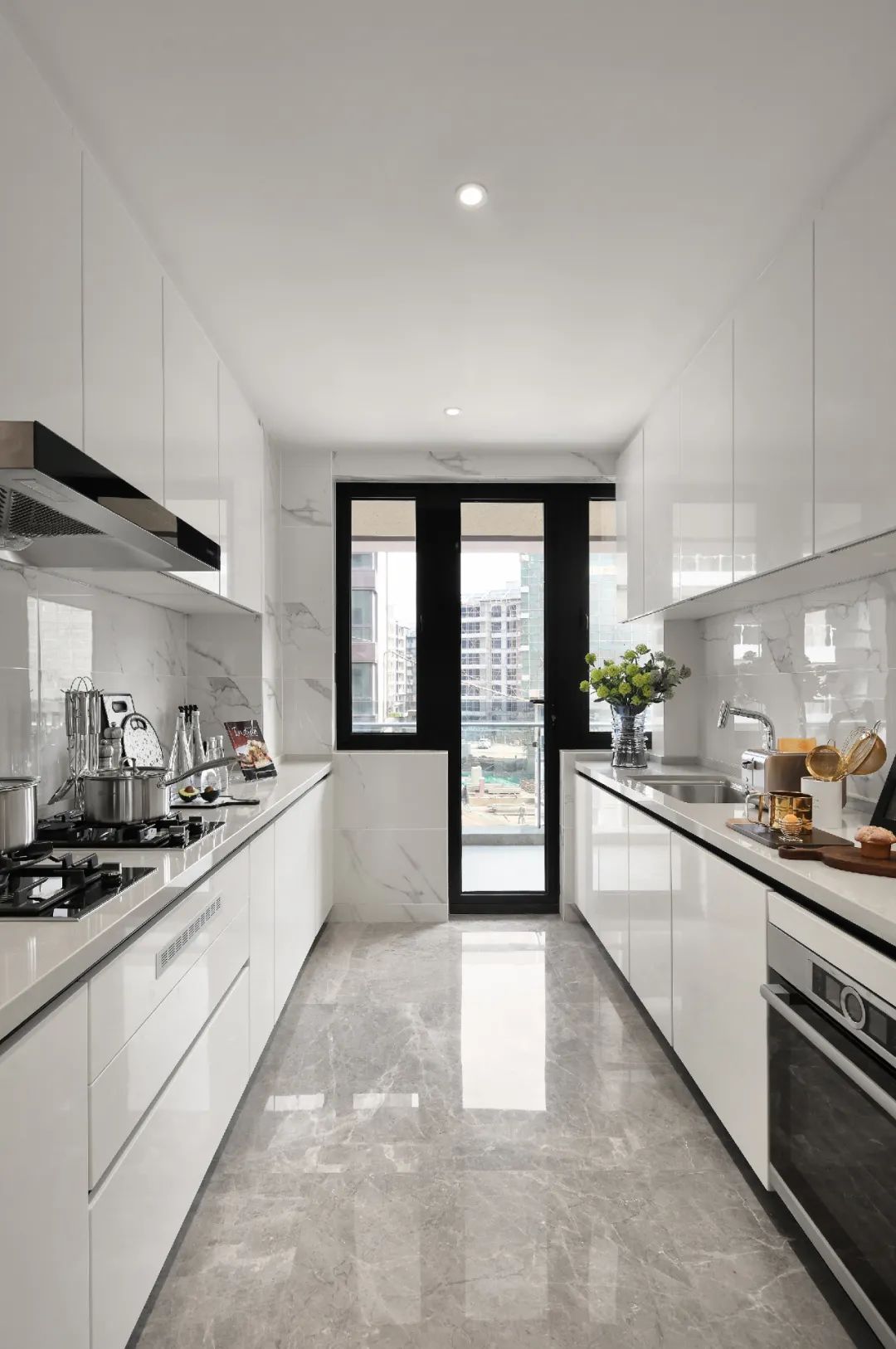 Here
we meet an elegant and sophisticated way of life
We also taste a self-indulgent attitude of life.
Project Name | Hua Xia Four Seasons A2 plot 205 model house
Party Unit | Yunnan Huaxia Excellence Real Estate Co.
Project Address | Yunnan. Kunming
Principal Designers | Chen Weiwen, Wang Hongwei
Designer | Yu Huizhen
Design Area | 180 square meters.
Completion Date | April 2021
Soft Decoration Designers | Shenzhen TT Decoration Design Co.
Artistic furniture customization | TT DESIGN Product Development Department
Photographer | RICCI Space Photography
About TT.DESIGN
TT DESIGN (Shenzhen TT Decoration Design Co., Ltd.) specializes in providing top-notch custom interior design, furnishing design and professional consulting services for property developers, hotel management companies, businessmen and celebrities. It is the top service provider of "British-style butler" interior design in China. Since its inception in 2011, TT DESIGN has been working on projects in 65 cities. It has completed more than 300 high-quality projects and won nearly 100 awards from domestic and international authorities. It has been highly recognized by well-known real estate developers and international hotel management groups such as Huaxia Happiness, Fancy Year, Jinmao, Longguang, Jiazhaoye, Excellence, Kingkey, China Merchants Property, Hilton, Accor, Starwood, IHG, etc.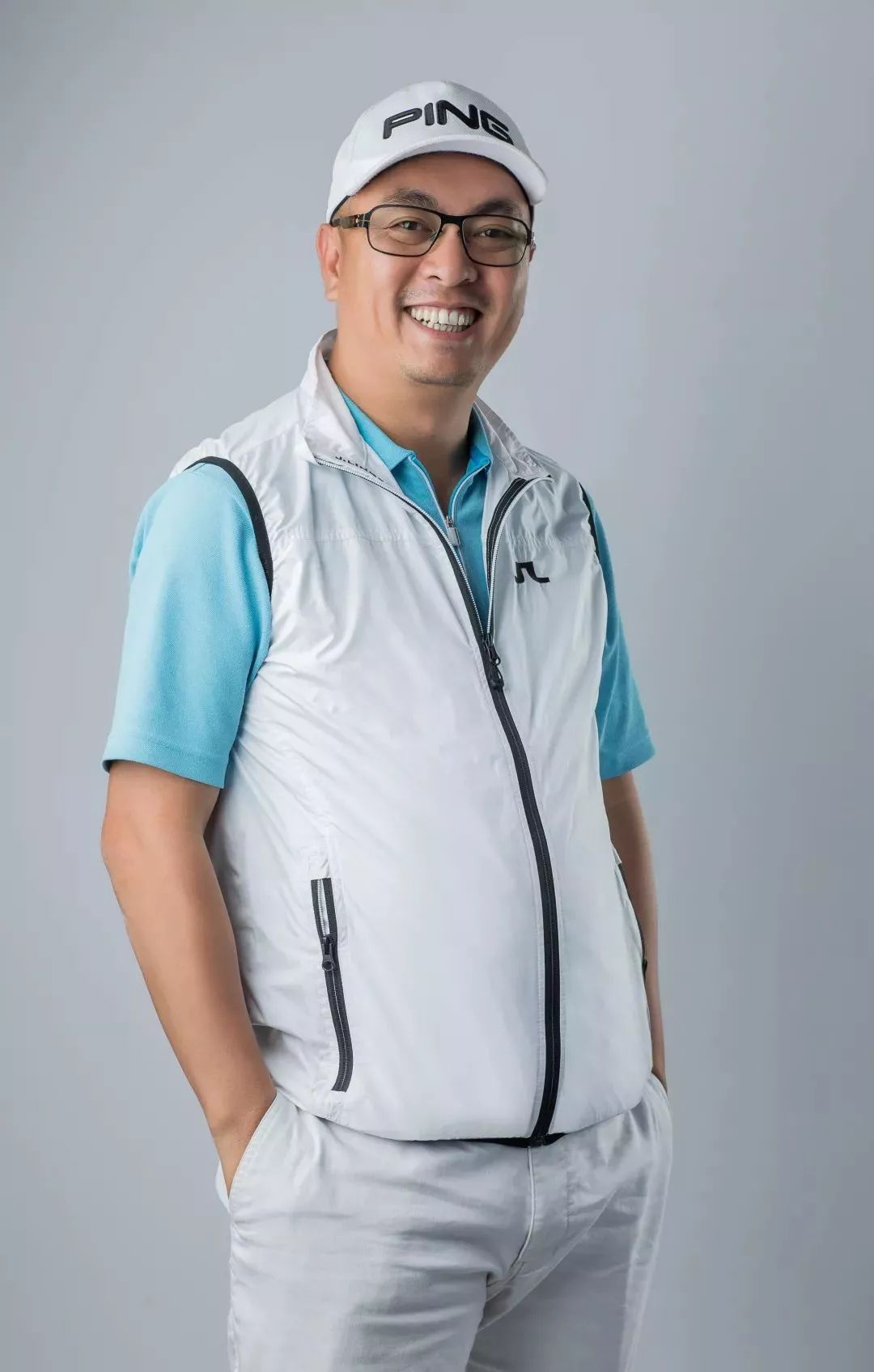 Wayman Chen
Founder and Chief Designer of TT Design
Mr. Wayman Chen is the founder of TT Design. With more than 20 years of experience in high-end space design, he has made a lot of achievements in the business fields of private residence, clubhouse, hotel and showroom. He has provided professional design services for HILTON Hilton, ACCOR Accor, RAFFLES Raffles, IHG Intercontinental and other international famous brand hotel management groups to create excellent value. He is well known in the industry for his achievements.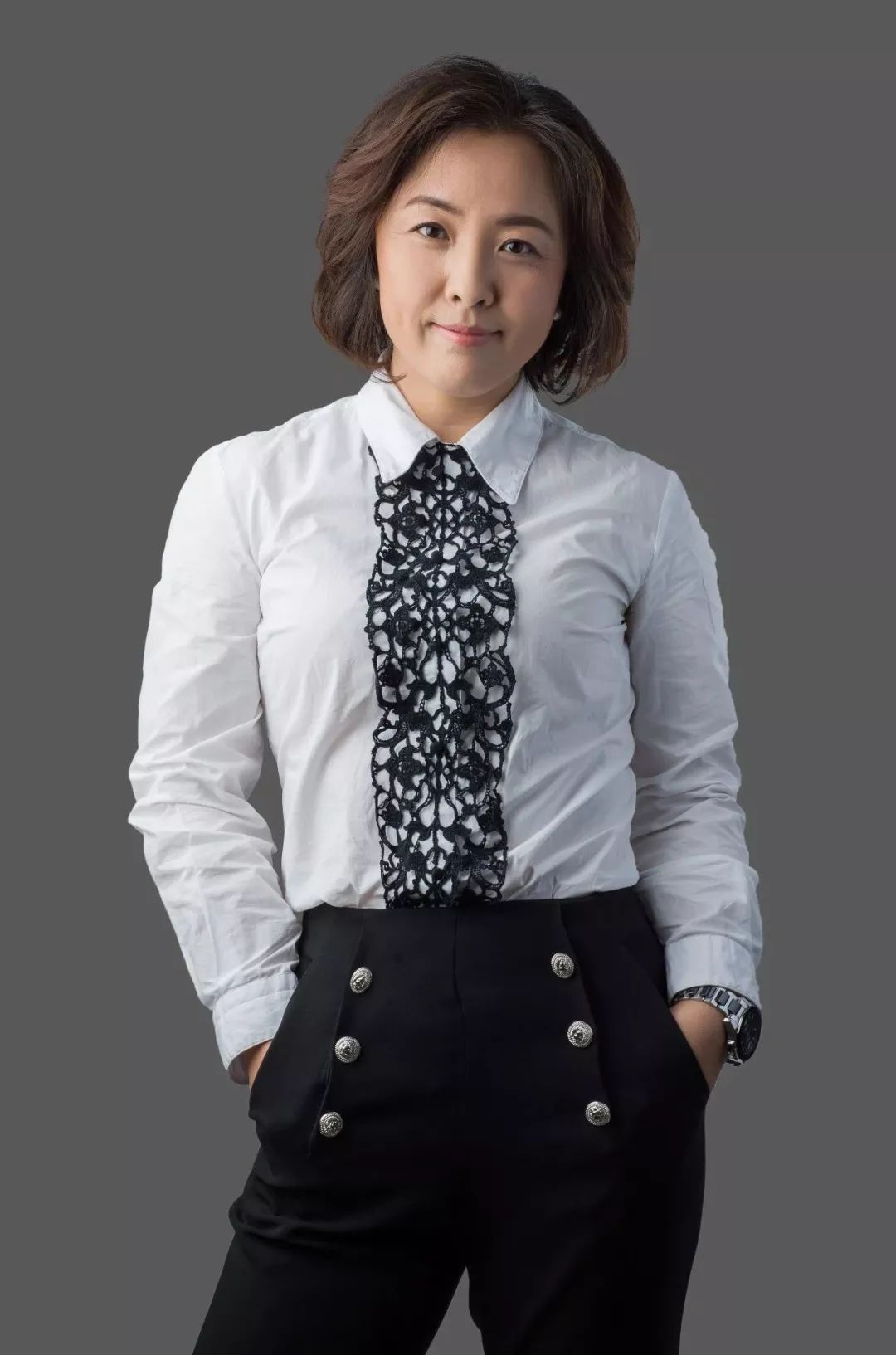 Wang Hongwei VIvi
Co-founder of TT Design, Chief Designer of soft furnishings
As a partner of TT Design, Ms. Wang Hongwei is one of the top ten soft furnishing designers in Greater China and an internationally registered senior interior designer. She has presided over the design projects of high-end brand hotels such as HILTON, ACCOR, STAR.WOOD, RAFFLES, IHG and MARRIOTT. Her careful and conscientious work attitude is highly praised by the owners. Her keen aesthetic perspective and diversified creative thinking continue to create surprises in the field of space design.