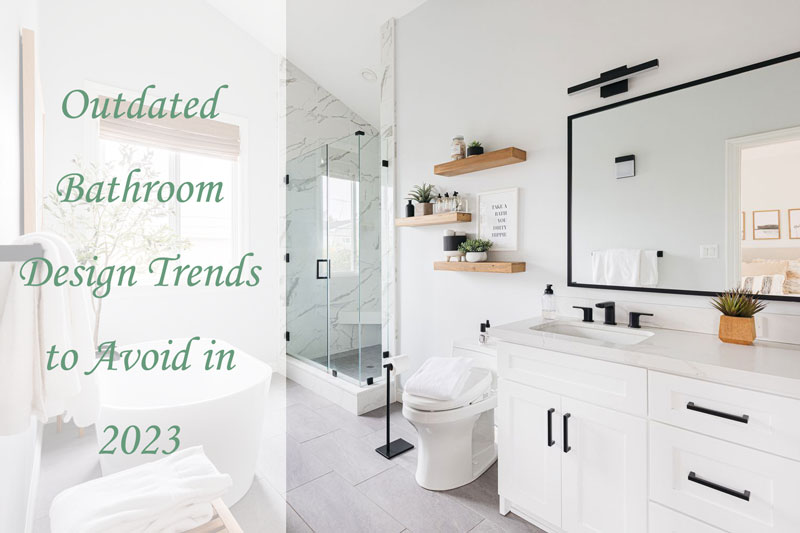 The bathroom plays an important role in every home. The bathroom decoration design and style of each family are also different, such as modern style, natural style, retro style and so on. But trends come and go, and no design or style lasts forever. So in 2023, what trends are worth learning from, and what trends need to avoid? In this post, we listed some outdated bathroom design trends to avoid in 2023 for your reference.
Pattern floor tiles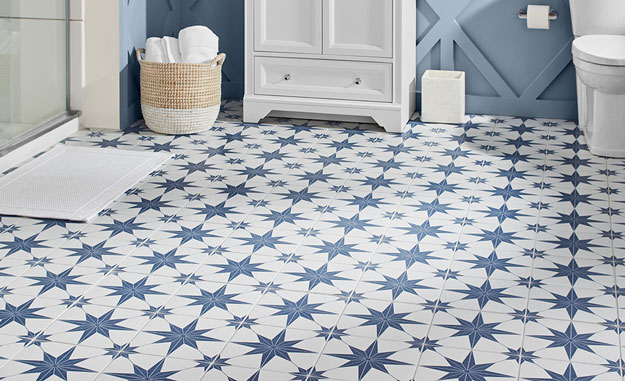 Graphic pattern floor tiles were very popular before 2023. But in 2023, this trend will change. Tile floors are not something you can just swap out. Once the graphic pattern is selected, the overall style of the bathroom will be bound, and the style of other parts will also follow the floor tiles. Not only is this an expensive job, but it may require professional help. If you must eschew the patterned floor trend, opt for striped or herringbone rugs that can be easily swapped out later and also match the style of the bathroom well.
Doorless shower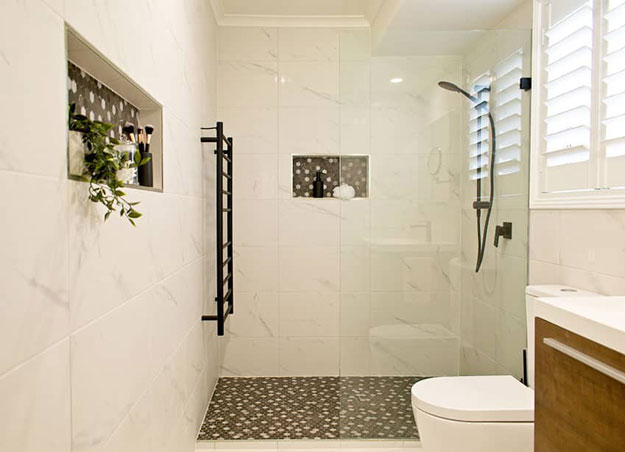 In 2022, minimalist decoration styles prevail, and doorless showers are also becoming popular because it saves more floor space. But a shower door doesn't just keep water off the bathroom floor, it also keeps the warmth and humidity inside your shower and keeps cold drafts out while you're showering. In a shower without a door, even though the water is hot, you'll feel cold and start longing for a shower curtain. This trend will slowly recede after 2023 when more and more people realize the disadvantages of doorless showers.
Oversized bathtub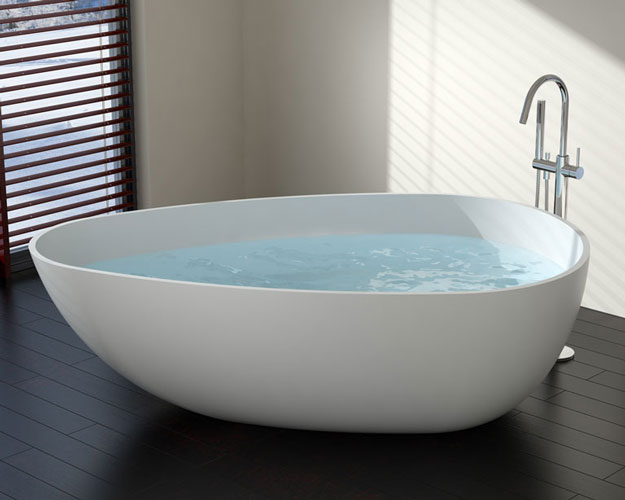 This is one of the most outdated bathroom trends to avoid in 2023. For some reason, everyone thinks an oversized tub is a great investment in a bathroom. Sure, it'll be luxurious, and you'll love taking a shower. However, it will definitely take up space in your bathroom. In addition to having more room to move or add other furniture or fixtures, you may not be able to move or add other furniture or fixtures because you no longer have enough room. On the other hand, a big disadvantage of the bathtub is that it wastes water resources, and it is inevitable to consume a large amount of water every time you take a bath. So please don't waste your hard-earned money on this project as its disadvantages outweigh its benefits.
Floating sinks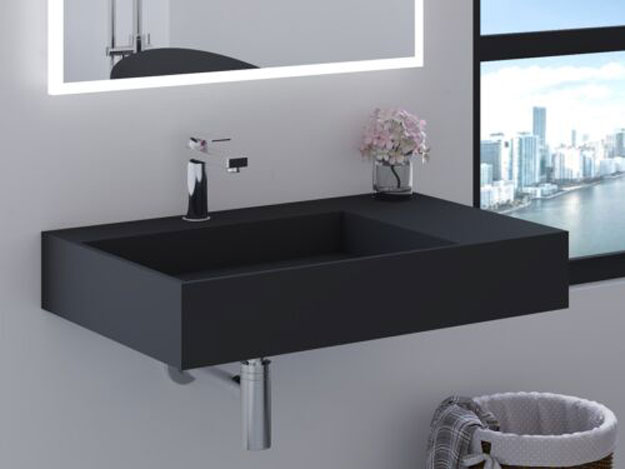 Floating sinks may be all the rage right now, but they might be one of the top bathroom trends to avoid in 2023. You see, floating sinks, while looking good now, aren't the most practical option you can get. Floating sinks bring ultra-luxe glamor to bathrooms that are irresistible, but they also take up too much space. Most of the time, they are only available in the master bathroom or as a statement vanity, and must be professionally installed to keep water from splashing elsewhere in the bathroom.
Hardwood ceiling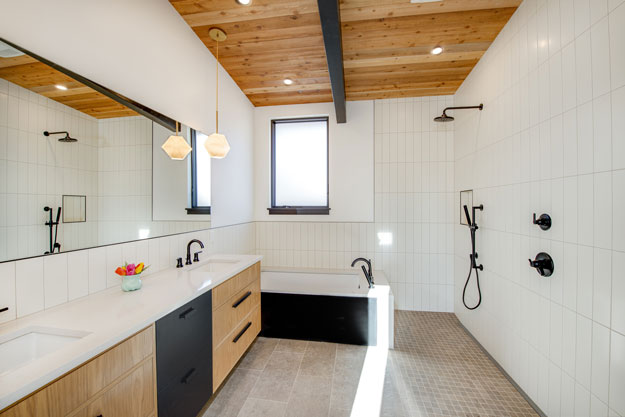 Hardwood ceilings are one of the modern home trends, especially popular with those homes that prefer a natural style. But hardwood ceilings are less suitable for bathrooms and are one of the bathroom trends to avoid. Ceiling wood treatments may be tasteful, but moisture and wood are not a good long-term match. The warmth and humidity of a bath or shower may warp or warp the wood. Worst case, mold could grow on the wood.
Wall mounted faucet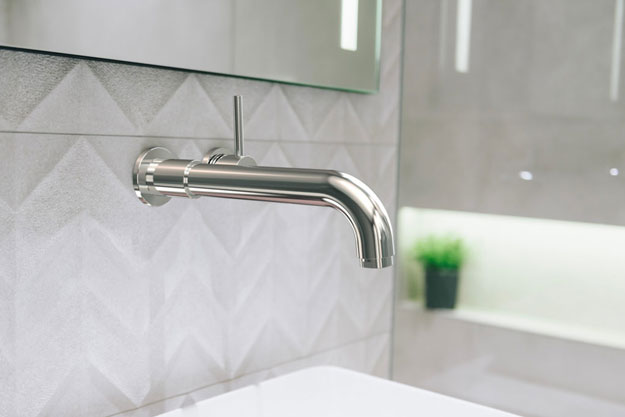 This is a trend that will be especially elegant in 2022. Wall-mounted faucets are often paired with wall-mounted sinks. It hides all plumbing and provides a seamless look. However, there are many problems with this design. For starters, if there is a plumbing leak of any kind, you probably won't know about it until it becomes a bigger problem and when it comes time to fix the plumbing, the entire wall needs to be taken down. Second, your bathroom already has limited storage space, and wall-mounted faucets and sinks eliminate the need for cabinets below the faucet. That's why wall-mounted faucets are one of the bathroom trends to avoid in 2023.
The Final Word on Outdated Bathroom Trends to Avoid in 2023
The above summarizes several outdated bathroom trends to avoid in 2023. Of course, everyone has their own taste, this is just my personal opinion. It is strongly recommended that you think twice before remodeling your bathroom, and weigh the pros and cons from all aspects in order to better remodel your bathroom. If you are interested in the latest bathroom trends for 2023, read this article: The Most Popular Bathroom Trends in 2023 – Latest