The Most Popular Bathroom Trends in 2023 – Latest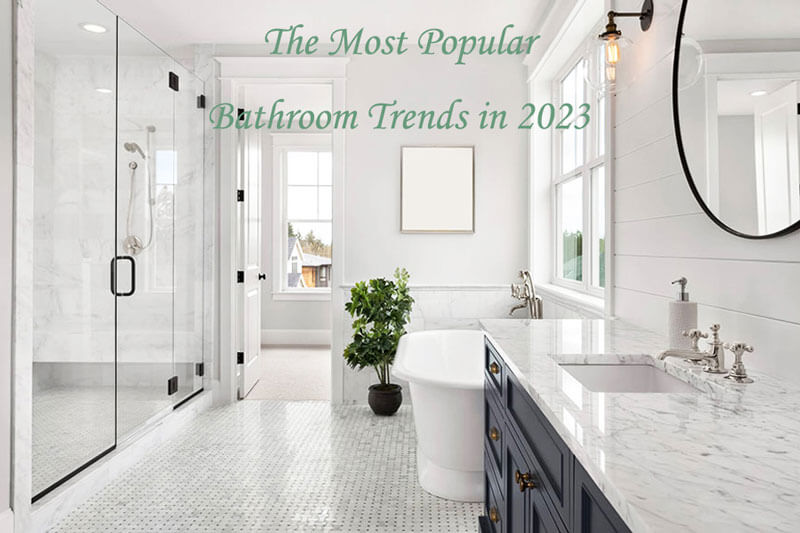 Beautifying the home space is very vital to every family, and the bathroom, as the focus of the spotlight, is a key spot in the upgrading and renovation of every family. It's a long but fun process. Anyone who has renovated, remodeled or even furnished a new home knows that every room requires a lot of thought and work. There are so many different options that it can often be overwhelming. Below, we've rounded up the most popular bathroom trends for 2022 for you.
Improved lighting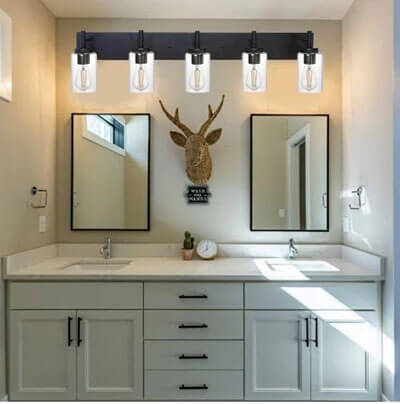 According to a large number of data studies, 89% of homeowners will consider upgrading light fixtures for a brighter visual experience when upgrading their bathrooms. Aesthetically, gold and black finishes continue to provide stylish accents. As we move away from the popularity of old-fashioned Edison filament bulbs, and white glass becomes stronger, self-illuminated vanity mirrors will continue to be a popular choice for brightening bathrooms in 2023, while the NKBA report points to a clear trend towards sustainable LED lighting.
Modern metal finish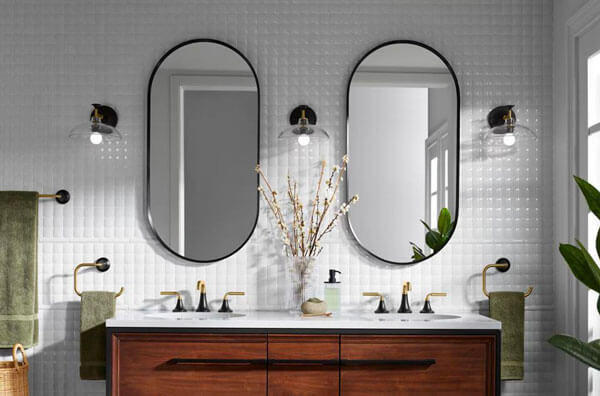 No matter your taste, there's a trendy metallic finish to liven up your casual home fixtures. If bohemian style is your thing, brushed brass might be just the thing for you. If you're a modernist, reflective, barely visible chrome might be just what you're looking for.
But now the most popular fixture finishes come in darker tones: dark green bronze or black shower heads and faucets, which can create a traditional or modern farmhouse feel, depending on the surrounding environment. A mix of brushed brass and matte black will have you perfectly trending. Remember, to preserve the value of your bathroom renovation, you need to steer clear of the polished brass, brushed nickel, or any copper tones that have been popular in the past. The elegant oil-rubbed bronze finish exudes vintage farmhouse style.
Landscape mural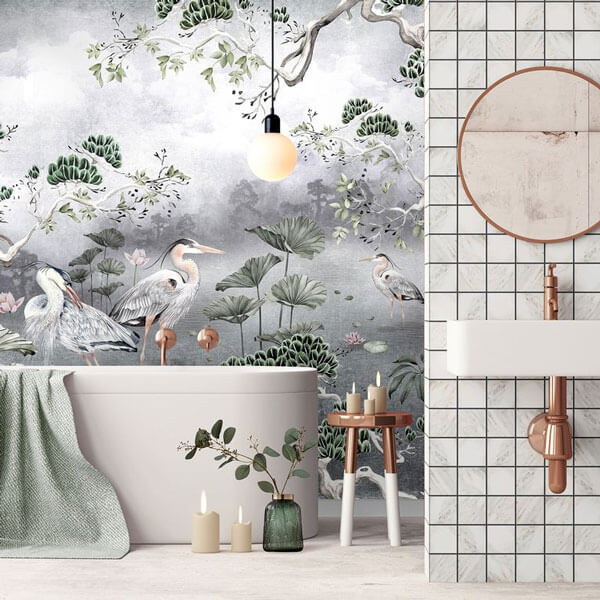 Bathrooms are now no longer limited to clinical all-white walls and a modern feel. Even those who love clean lines and a modern bathroom feel more confident about being busy and bold in a wall or small alcove. No longer are statement walls just for wowing guests in the entry room, instead, colour, intricate murals and hand-painted scenes will be added to bathrooms and powder rooms to create a spa-like sanctuary for the homeowners themselves to relax in , relax and enjoy every day.
Simplified color scheme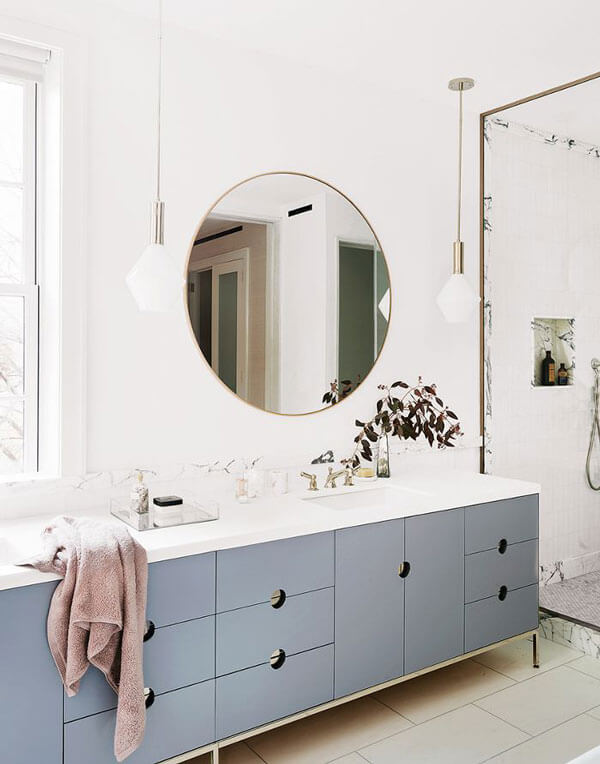 Your bathroom doesn't need a ton of different tiles and colors. Bathroom trends for 2023 show that you can stick to one hue and still create a stunning interior. In fact, a monochromatic bathroom can be chic and edgy. The trick with these spaces is to add depth through different textures and proportions. With this in mind, Cemcrete walls and large format stone tiles will provide a good base for essentials and accessories.
Wonderful walk in shower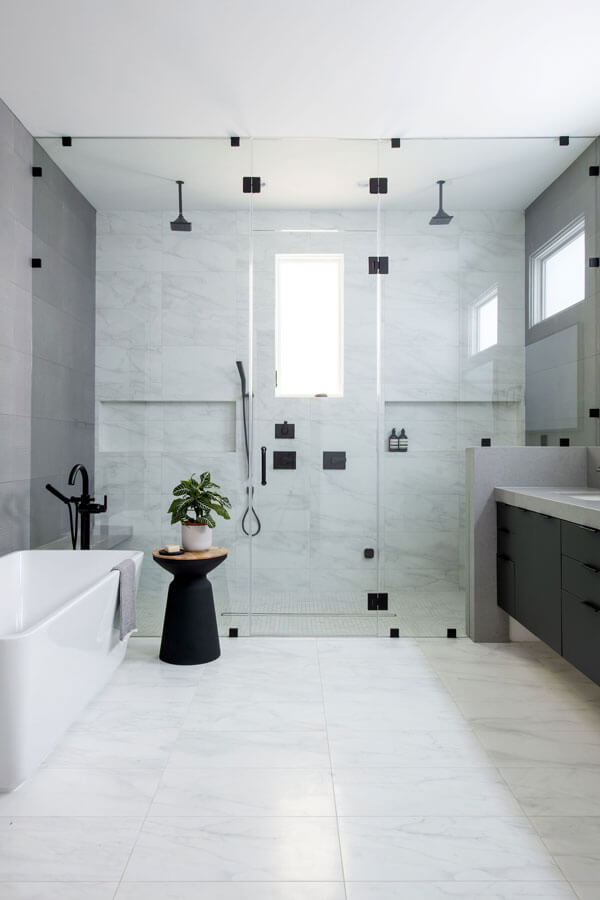 Everyone seems to agree that 2023 is the year of the shower. Advanced showering habits are identified as one of this year's top trends. Likewise, the National Kitchen and Bath Association's (NKBA) 2023 Design Trends Study reports that shower upgrades continue to be popular and growing in popularity. This includes enlarged shower sizes, with double showers being the preferred option, as well as shower seats, multiple shower heads and age-appropriate zero-entry showers.
Widen the doorway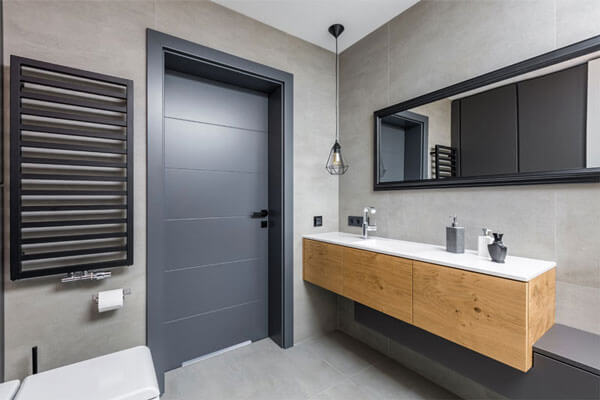 Most doorways are between 30 and 32 inches wide. 36-inch wide doorways make bathroom access easier for those using wheelchairs and other mobility devices. Whether you're doing a major remodel or a minor upgrade, widen your doorways and switch to doors that swing out rather than in. Most falls in the house happen in the bathroom.
Updating sinks and touchless faucets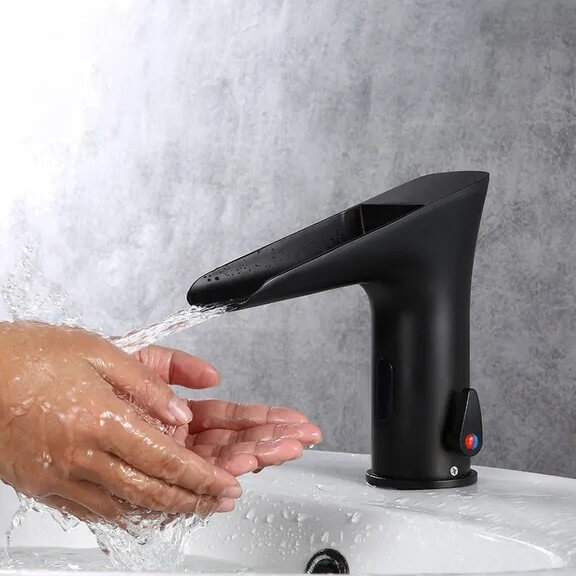 According to the 2022 Bathroom Trends report, faucets are the most popular bathroom upgrades, while corresponding sinks have seen more facelifts since last year. Because sinks and faucets are one of the most important areas of the bathroom. Coupled with the recent widespread spread of the new coronavirus, people have paid more and more attention to the importance of washing hands. As we think more about hand washing, installing touchless fixtures is the new trend.
Tiles of all shapes and sizes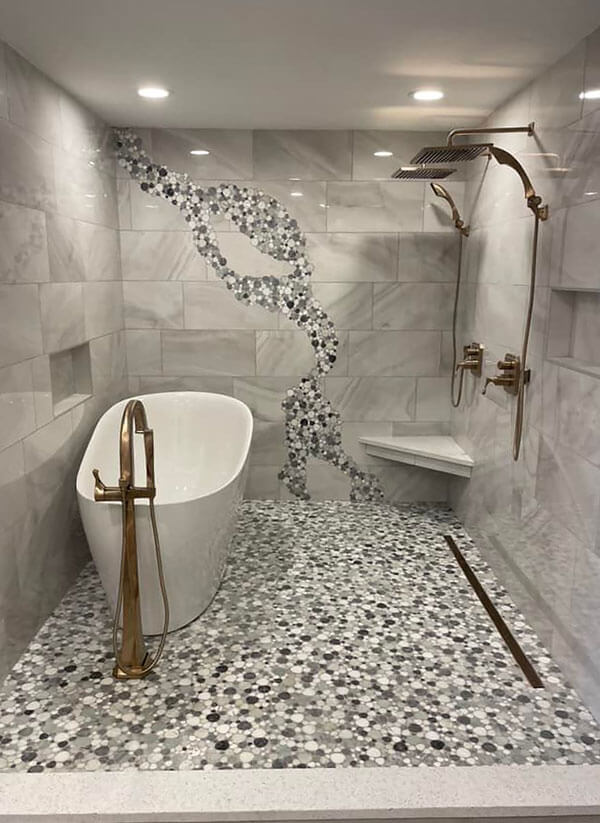 Tile in various shapes will be a new bathroom trend in 2023, complementing the neutral tones in this year's bathroom trends. If you choose a rectangular tile, it can always be arranged slightly differently to create a pattern, or you can keep it simple by placing it vertically, or opt for exotic shapes such as curved or round, fish scales or scallops. You can even push the limits with colored grout. To do this, choose a grout color that contrasts with the ceramic but matches the bathroom fixtures. For example, terracotta tiles would look great with some gray grout that matches your sink.
Closing thoughts on latest bathroom trends
Trends come and go, but some classic design styles endure for a long time. 2023 is the year to update these classic trends and make a unique turn for them. The update of classic design trends will continue for several generations and can be completely customized according to the needs of each user. In the latest trend, find the faucet that suits your bathroom! WOWOW Faucet is dedicated to providing the most fashionable and practical faucets to the world, which are suitable for all styles of bathroom!