A Voice for Youth Design    Interior Design Alliance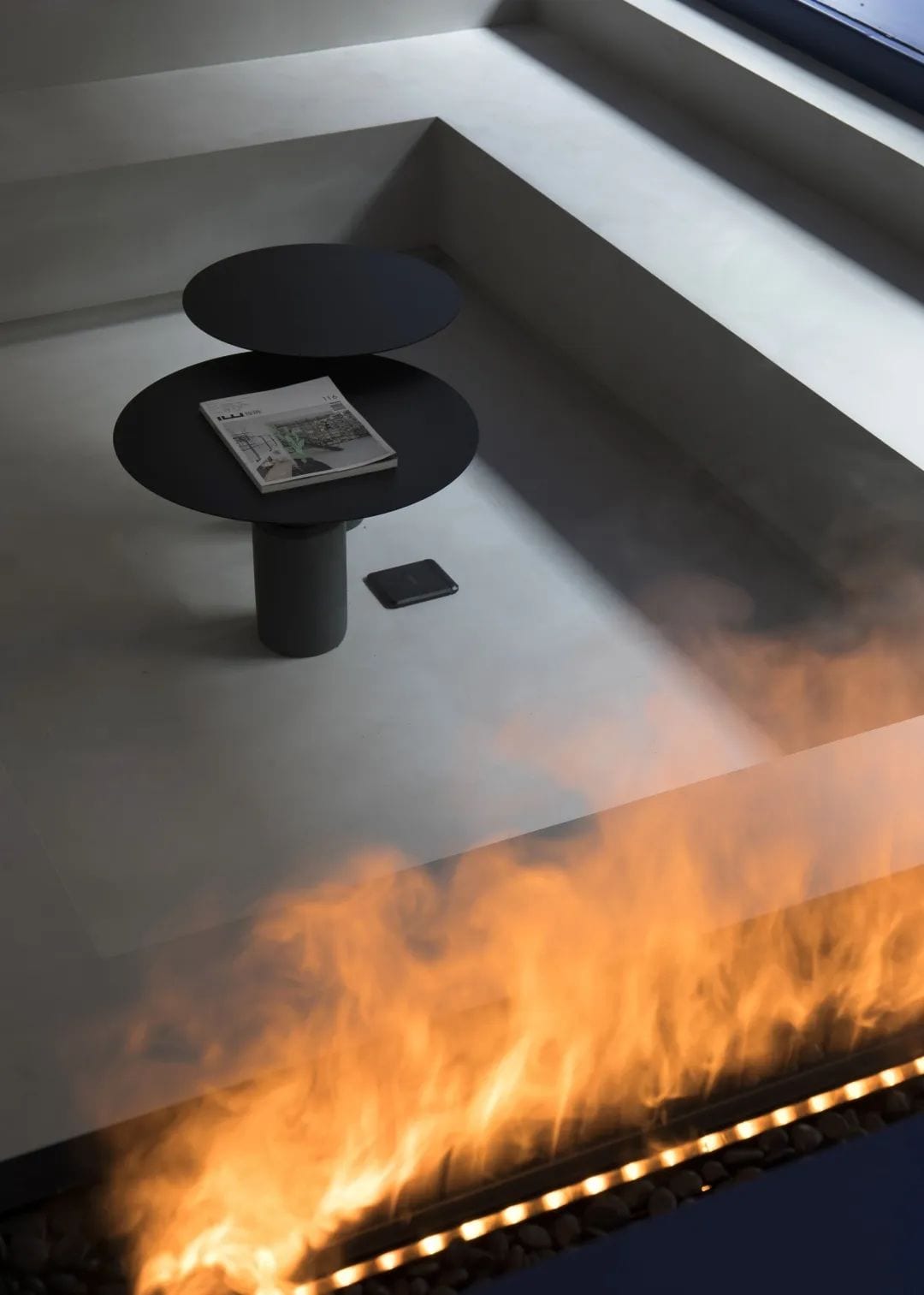 Pure emotion, should find a place to be silent. Let art and time meet each other without deliberately goingPursuing excessive luxury, the ultimate simplicity is elegance. 
——Frank Gehry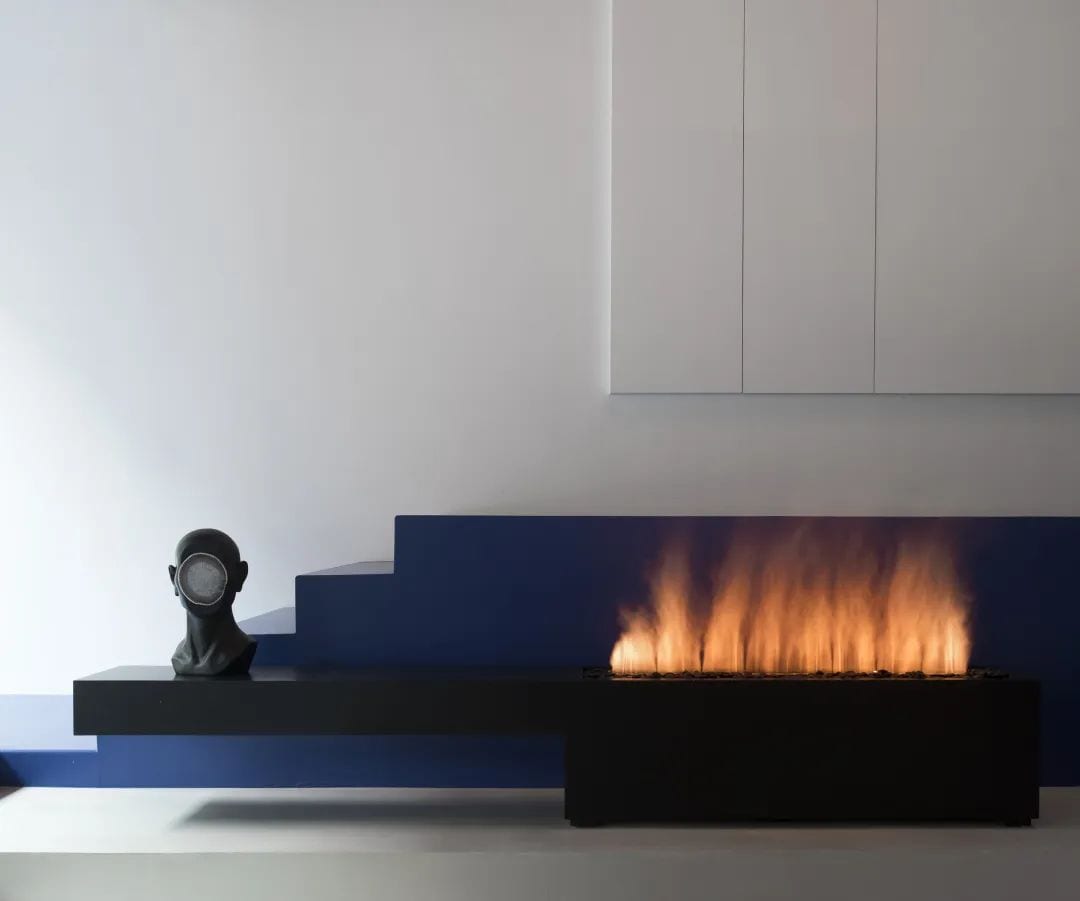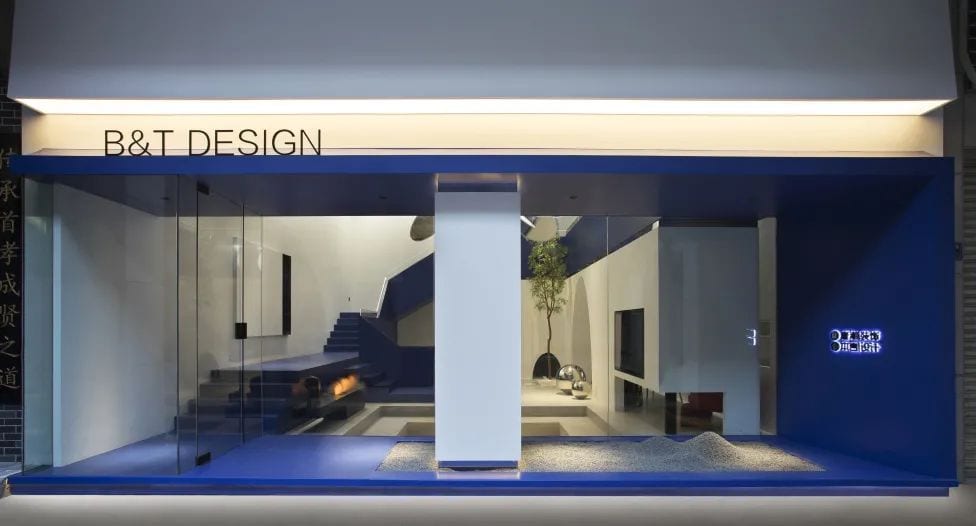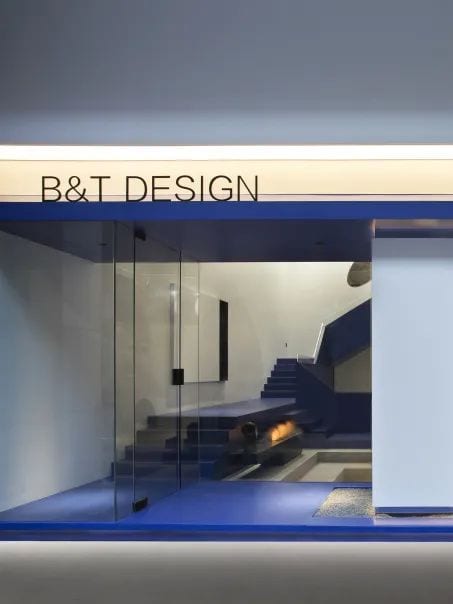 Tranquility is not far away from the noise, but a peach garden in the world. Noisy streets, traffic flow surging, based on thisIn the external scene, we are thinking about how to make the space a quiet place, keep a quiet place for the block, and create a kind of Unexpected encounter, encounter in time, art, space harmony.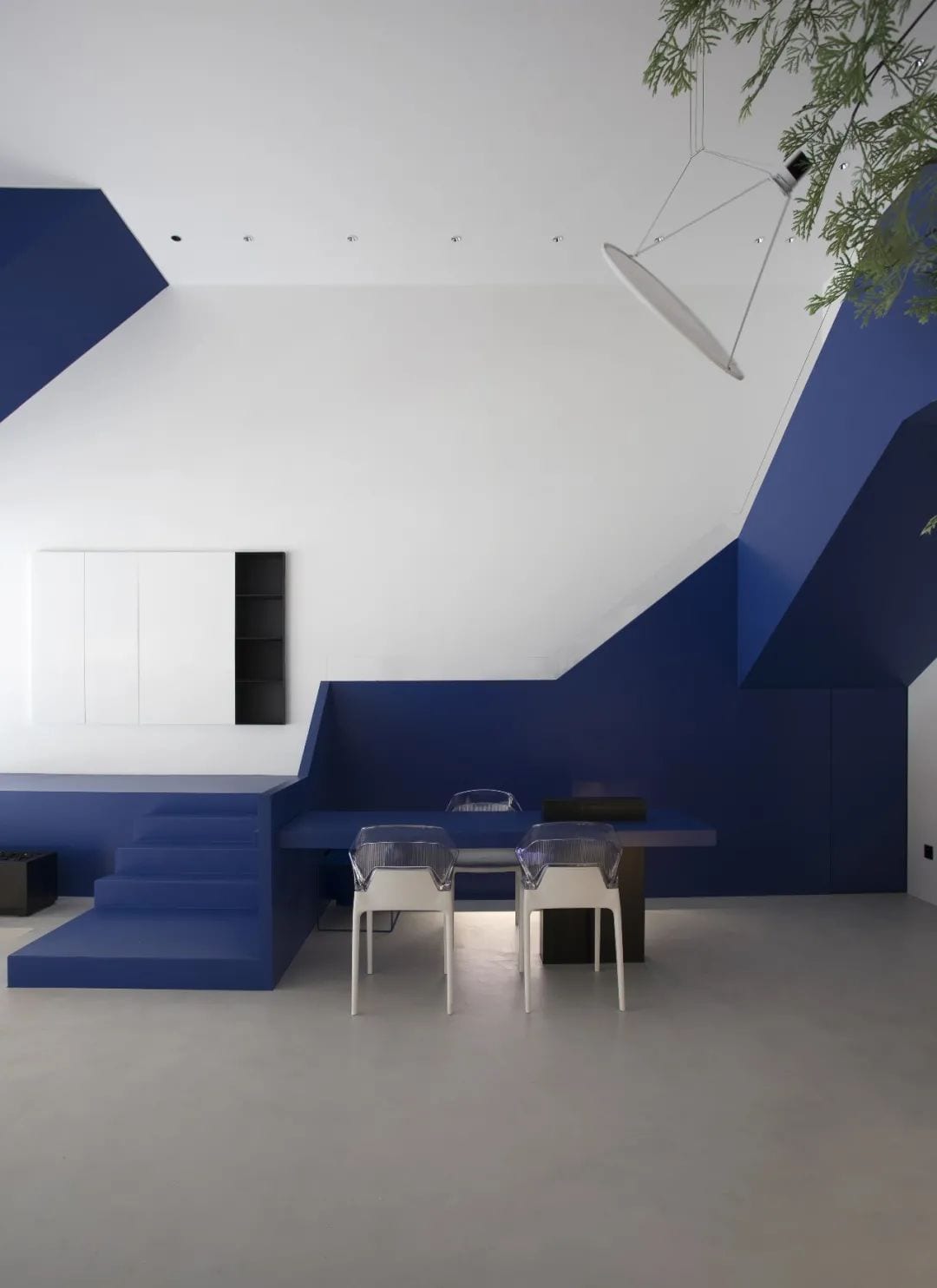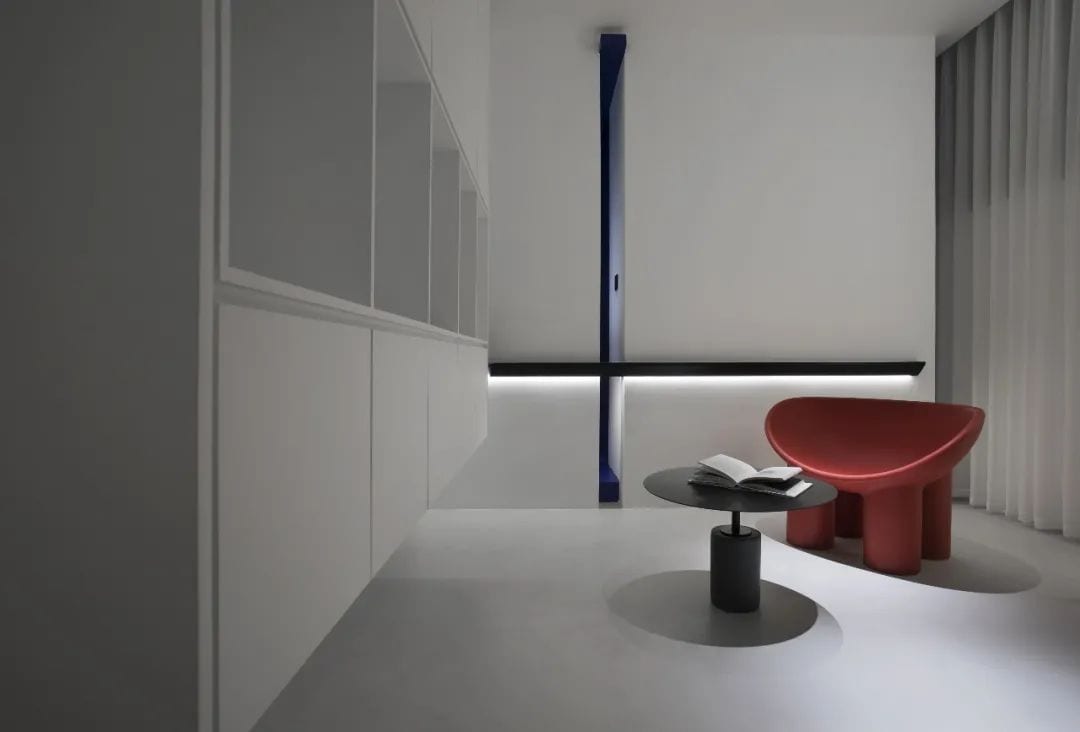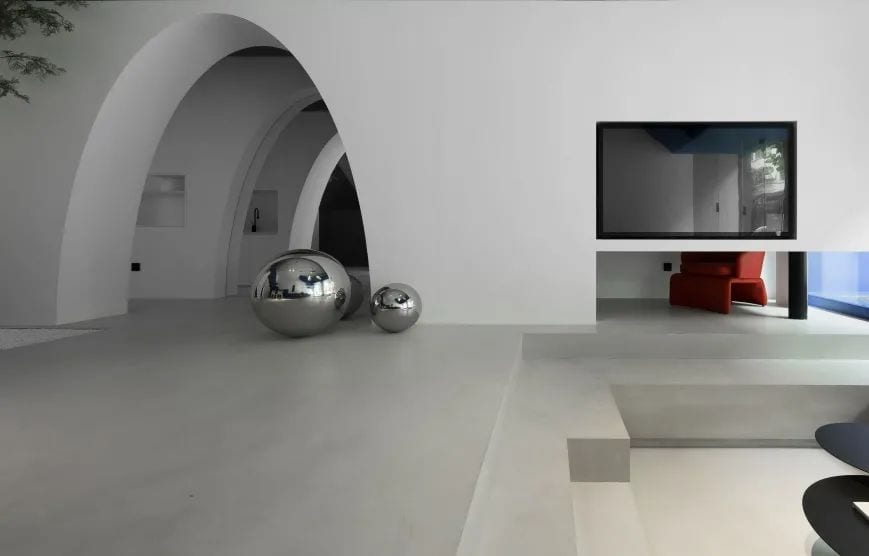 The building is not noisy, it has its own sound, the space is silent, and it is self-contained. We respect architecture itself, but we interpret and reconstruct more. And It is to adopt the way of respect and reservation, weaken the original space itself, strengthen the settlement of new concept information, and integrate it inside and outside,From the beginning to the end, there was a natural collision, which produced a surprise of natural encounter.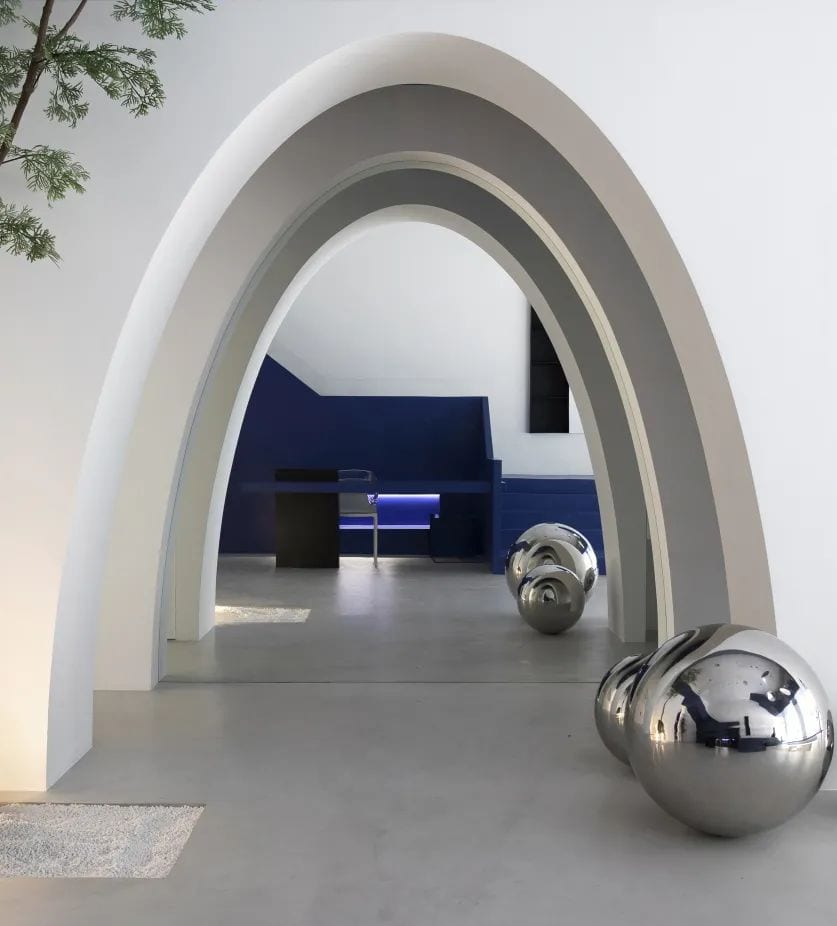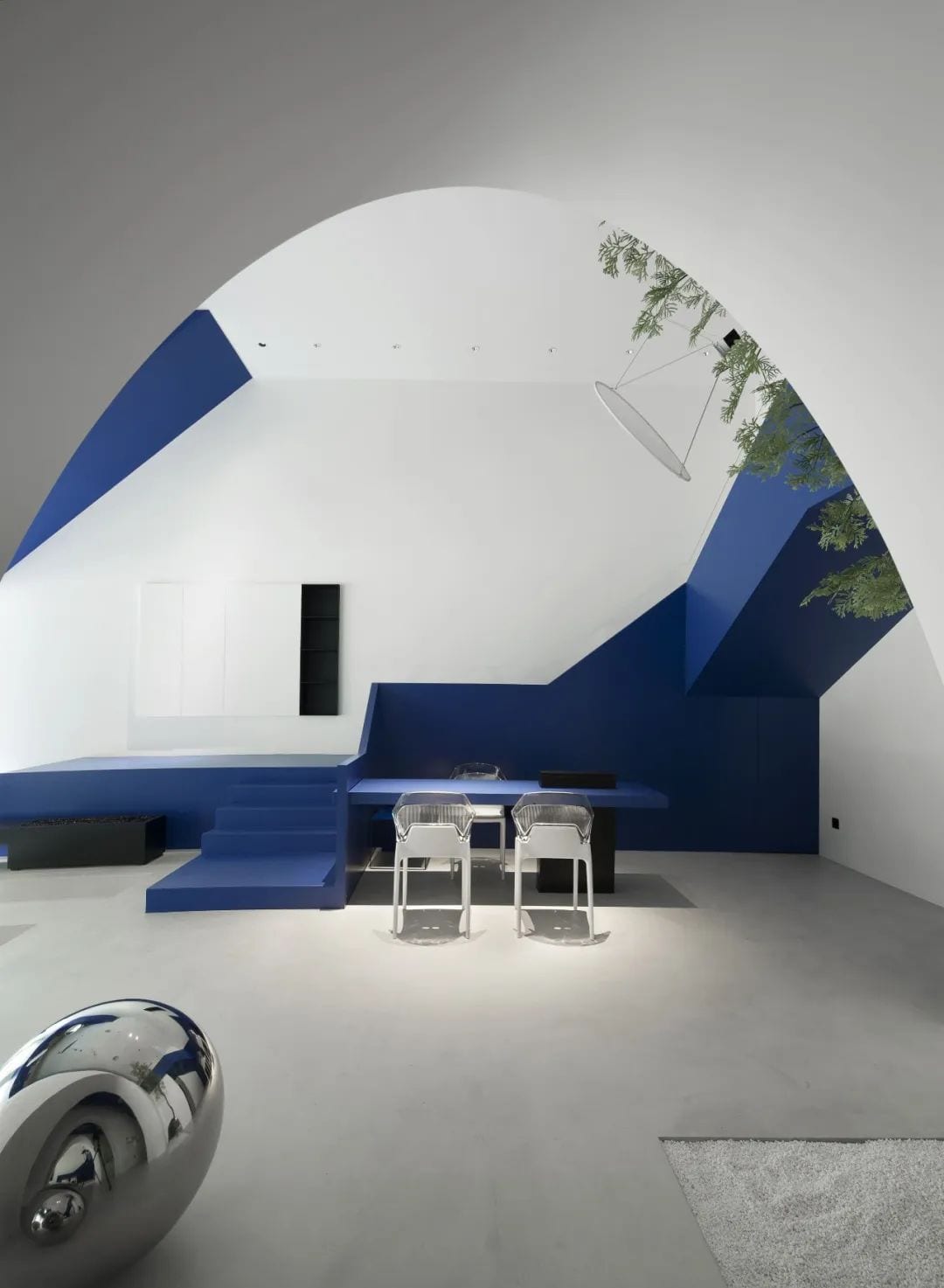 ▲Tasting Area
The backward gray space is not isolated, but blurs the indoor and outdoor boundaries, and it is more to shorten the communication between the external pedestrians and the indoor space. From meeting, stepping in and sitting down, everything is telling the integration of man and space. You can define its meaning and function at will in your mind. Its existence is natural, free and full of imagination.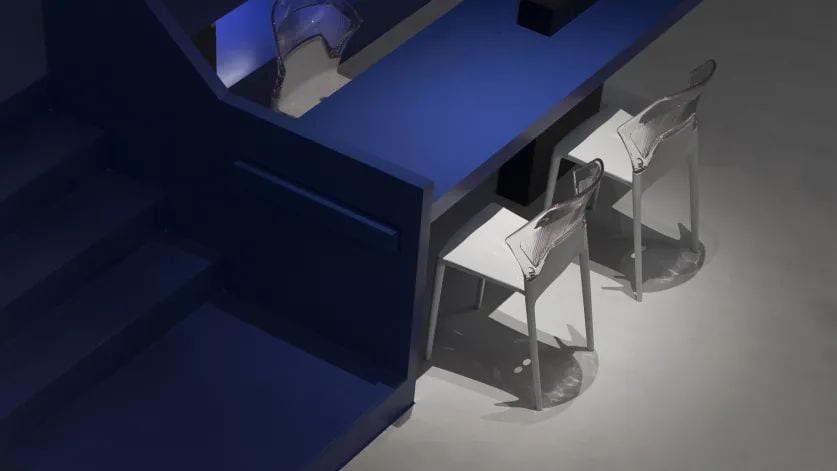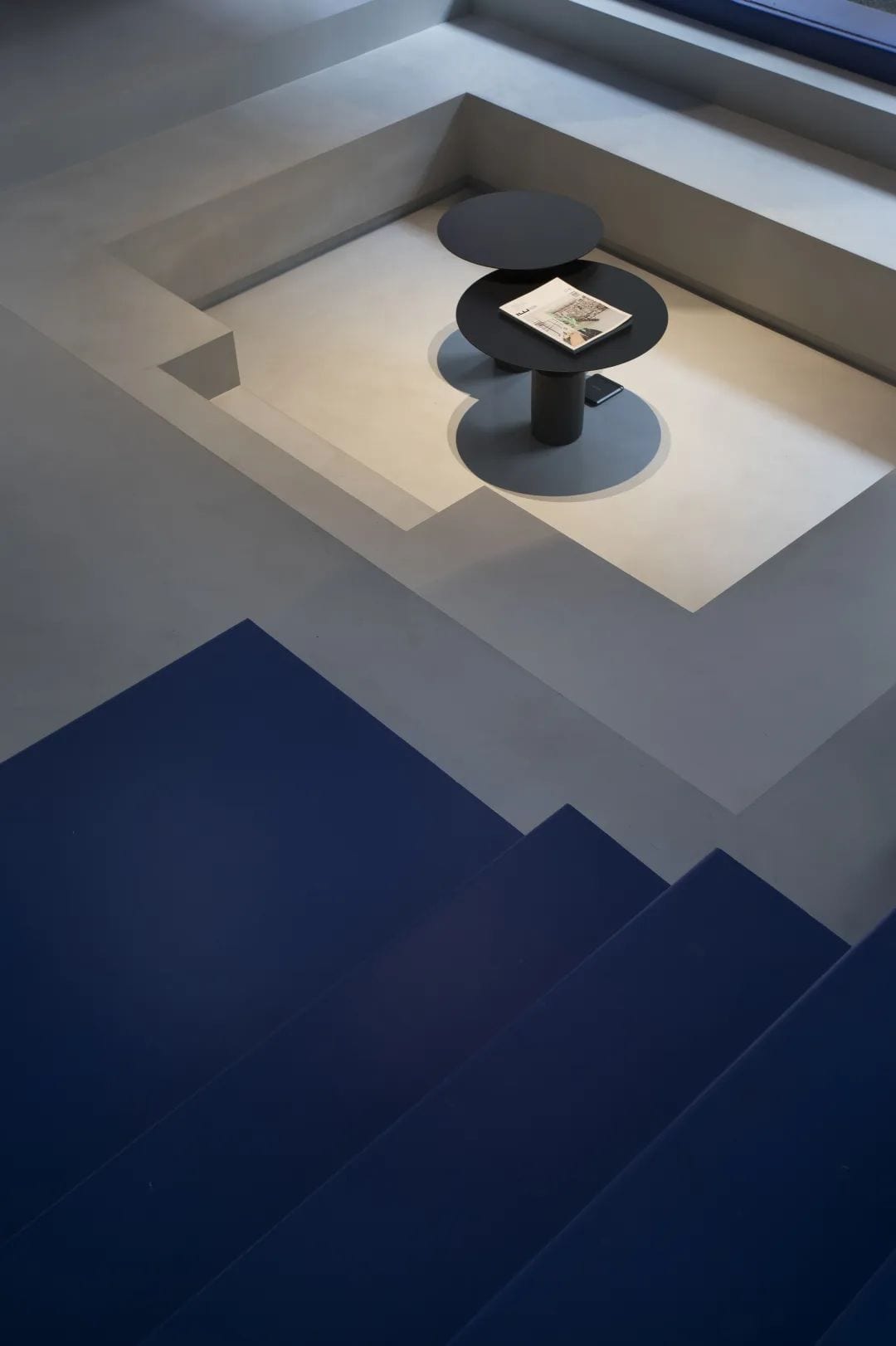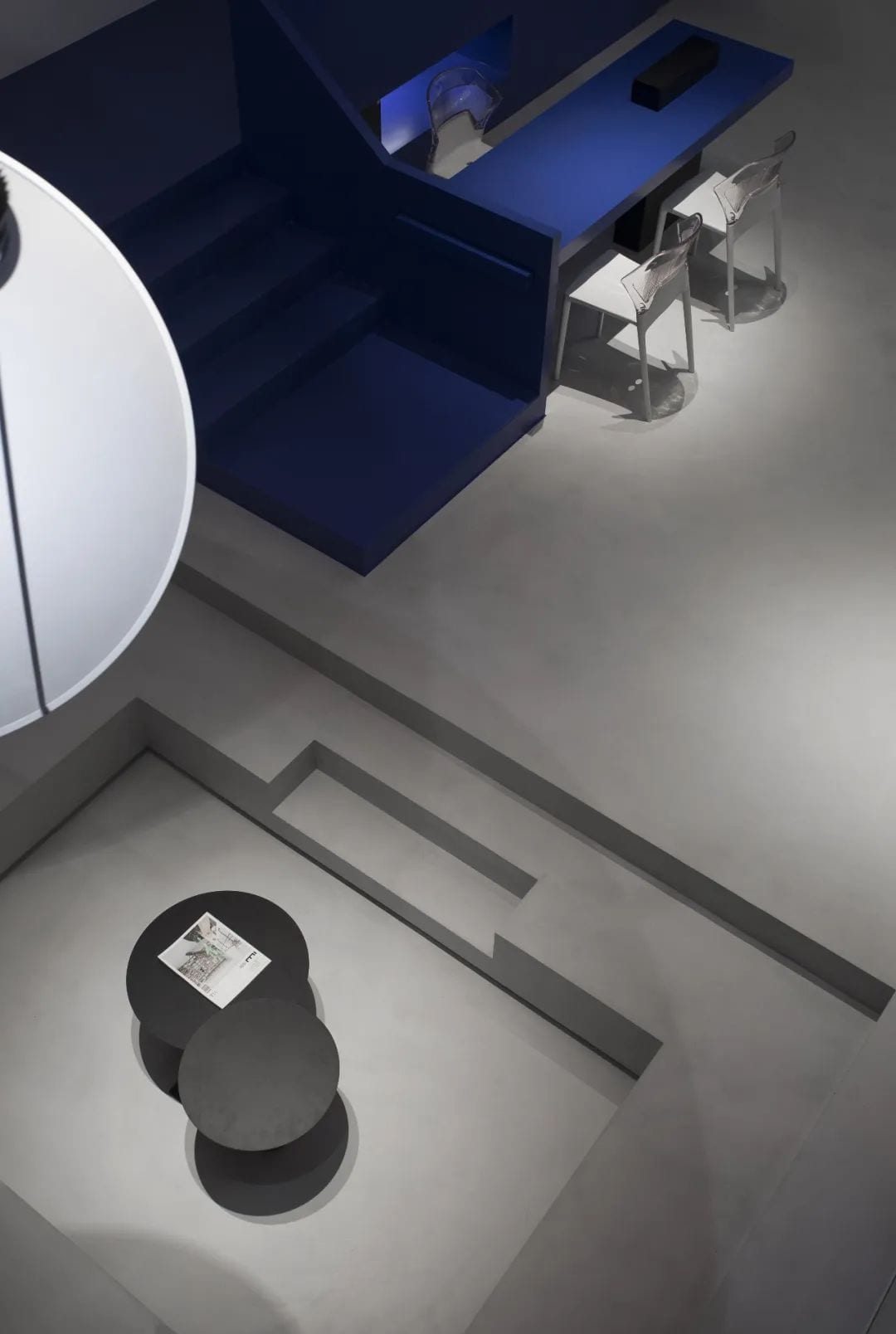 The sunken reception area breaks the traditional plane layout, uses the method of staggering high and low to divide the space, including but not revealing, forming a sense of dislocation visually and giving people a kind of intimate surrounding feeling psychologically.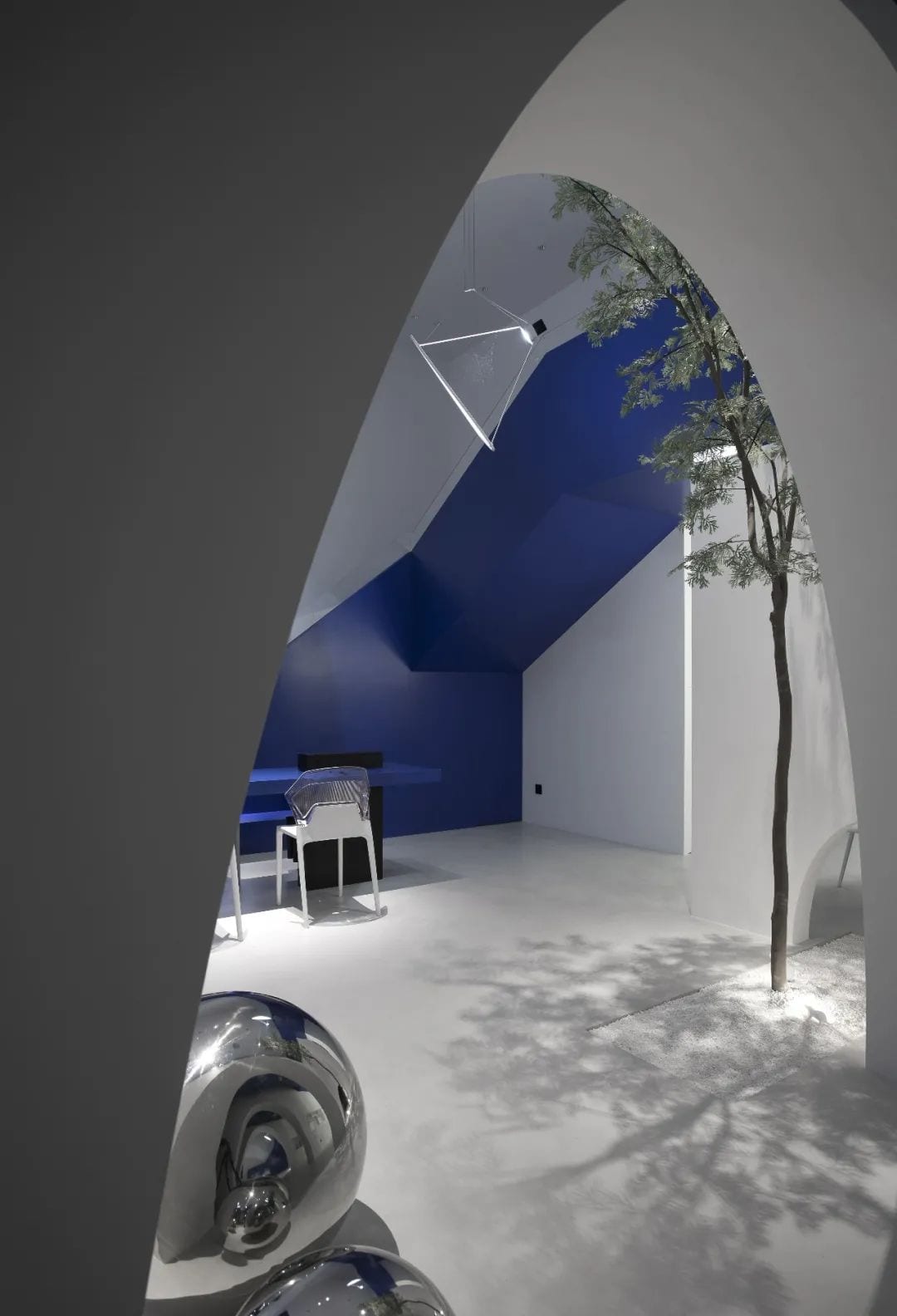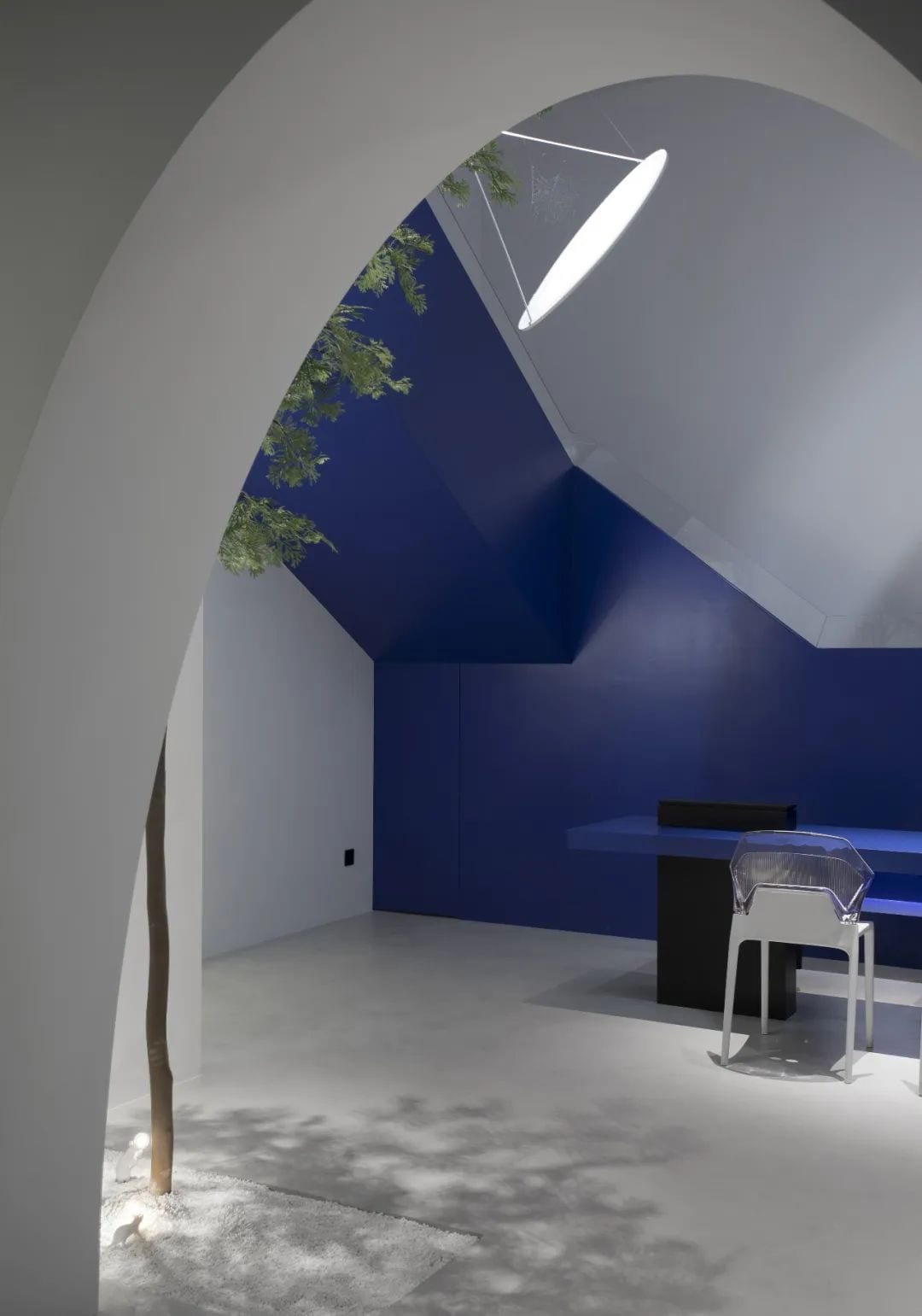 ▲ Mirror Aisle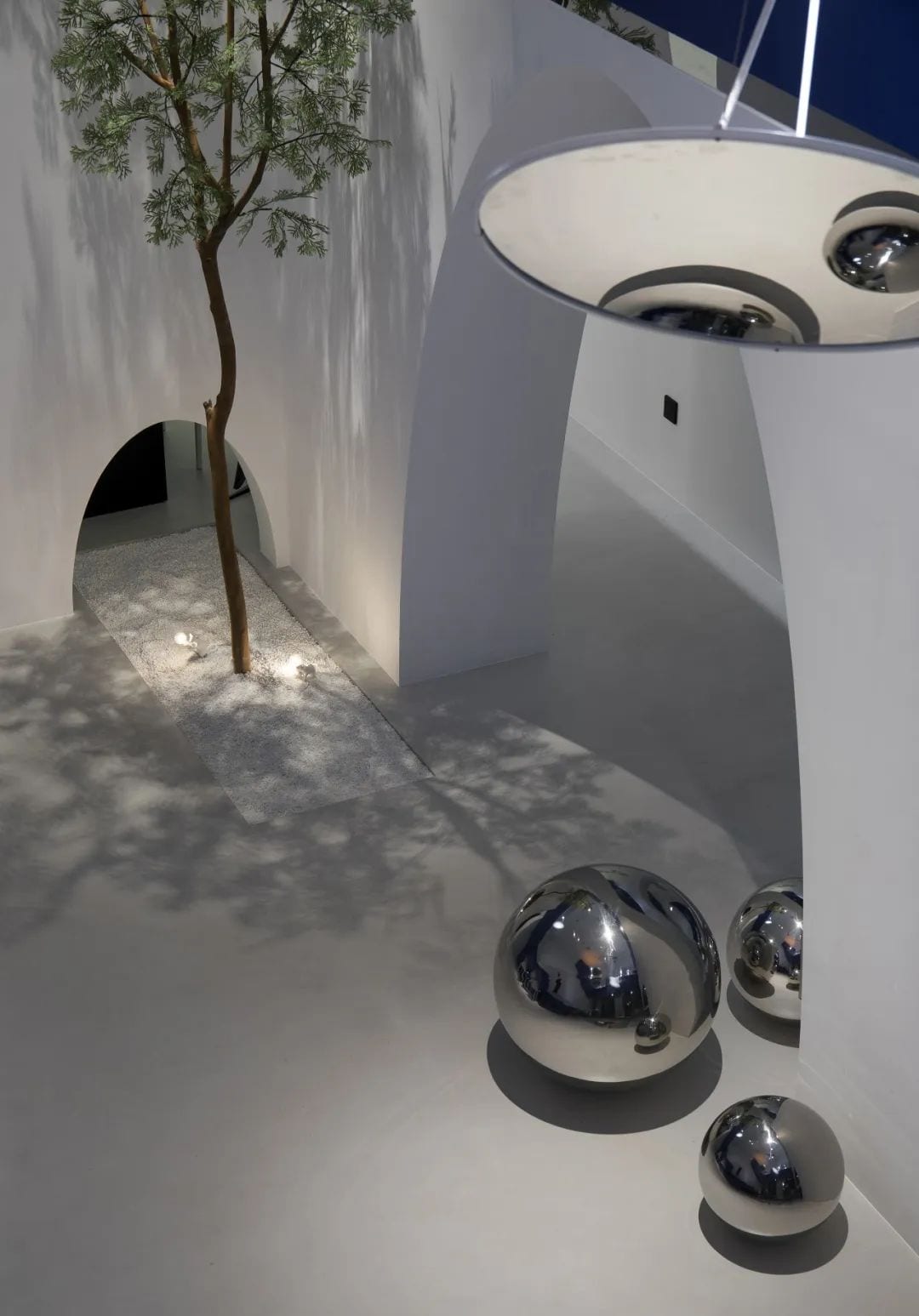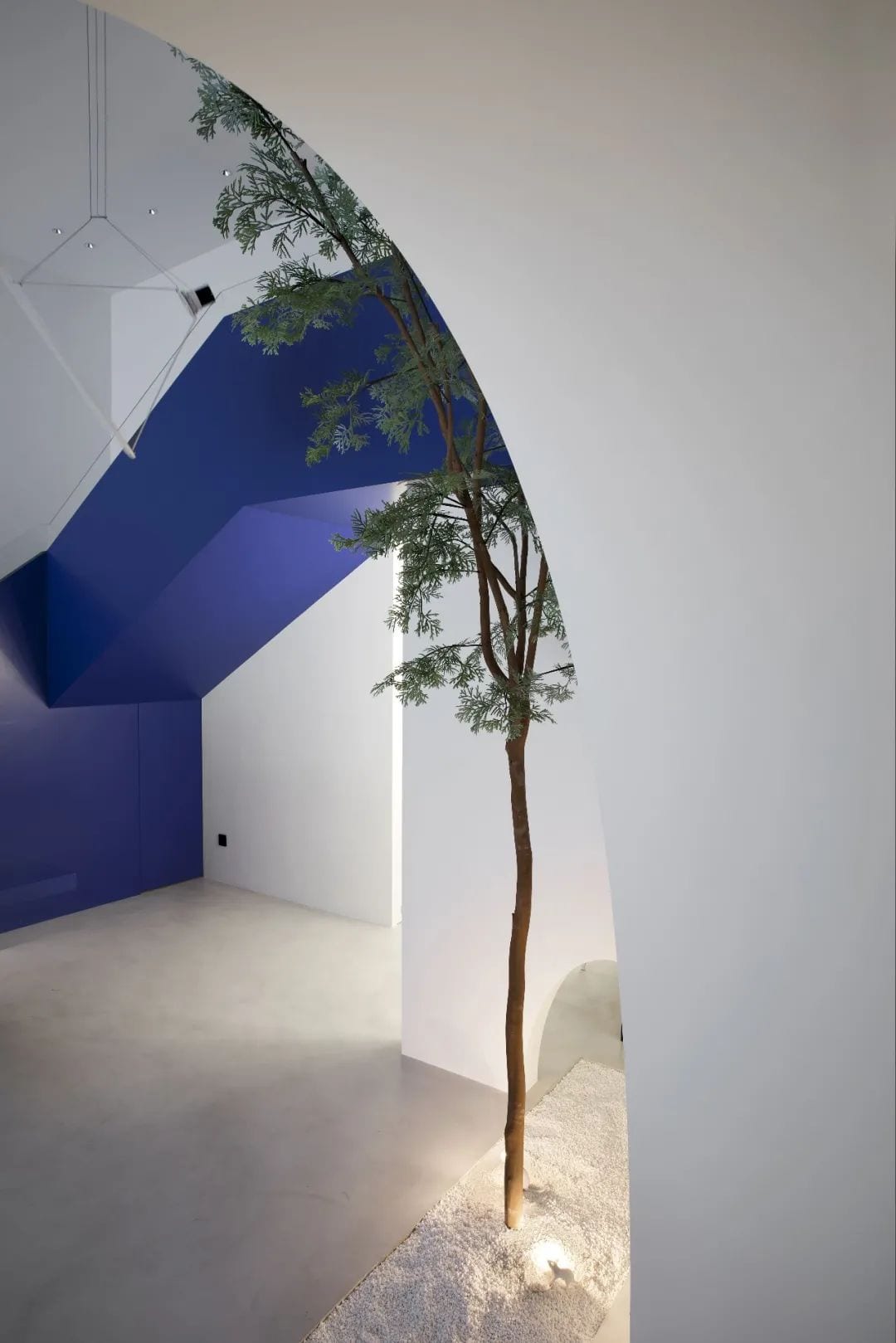 ▲ Landscape
Design takes time and new possibilities need to be explored. What we want to express is that art should not only be a luxury, but also a necessity.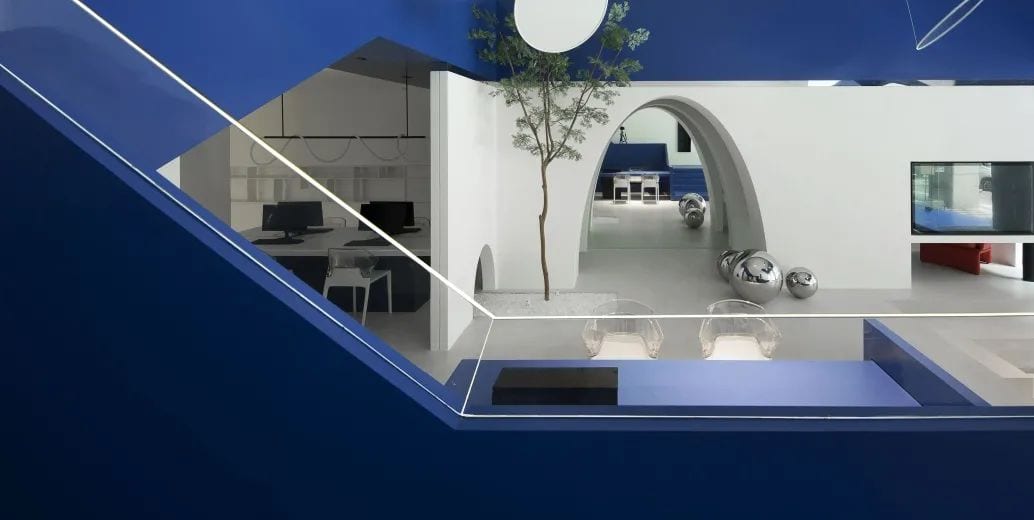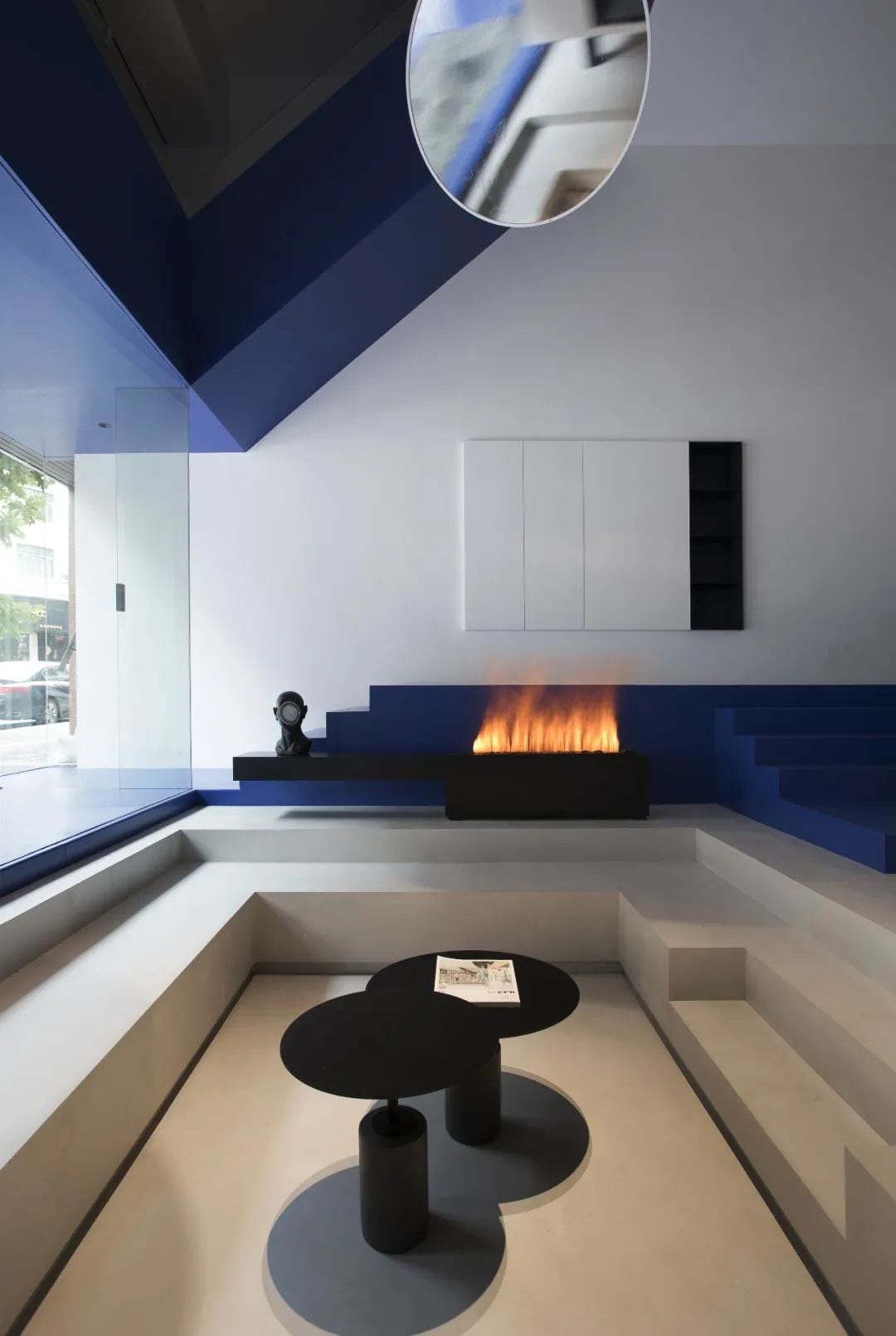 ▲ Sagging Recreation Area
When you enter a room, you will walk up or down the stairs, and you will see different things. Wherever you go, you will feel different. Dots, lines, surfaces and blocks are hidden here, and the steps around them float like ribbons, bringing different feelings.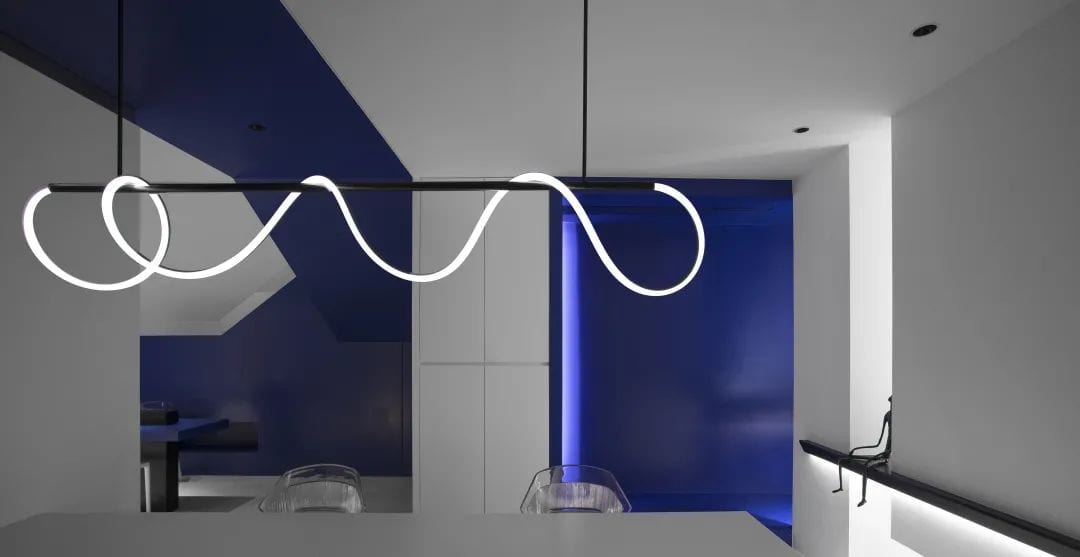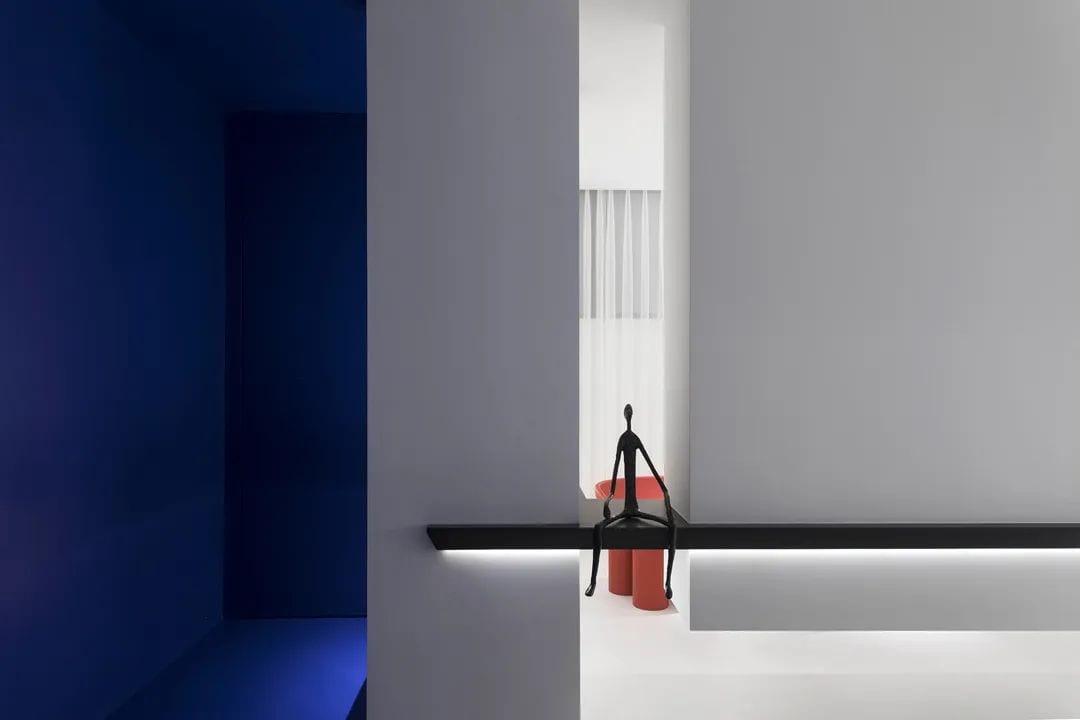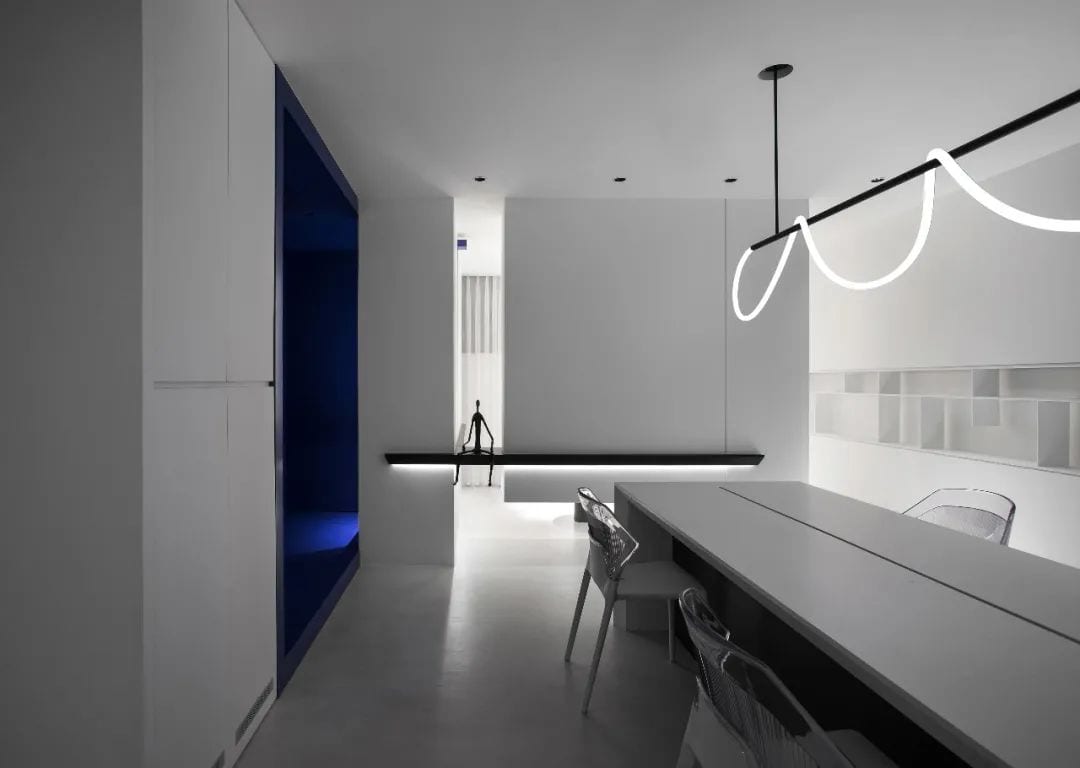 ▲Office space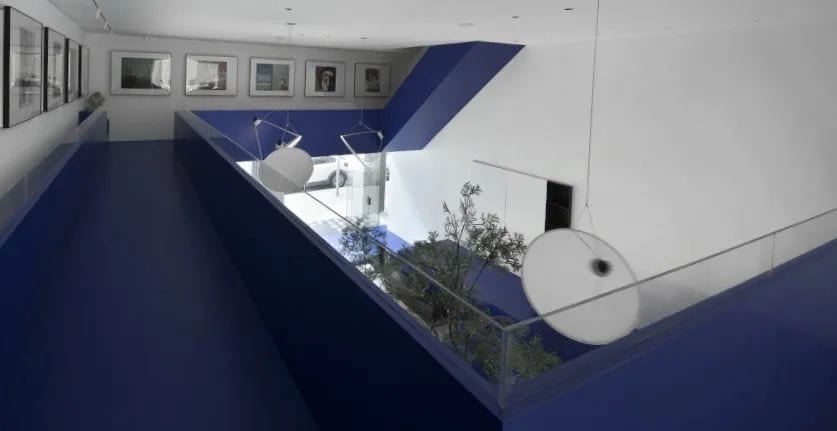 ▲Art Gallery
Or office, or gallery, I think it can be redefined and expressed. Art is the language of space, and decoration is not only the decoration of space, the high space, the interrelated volume and the visual connection.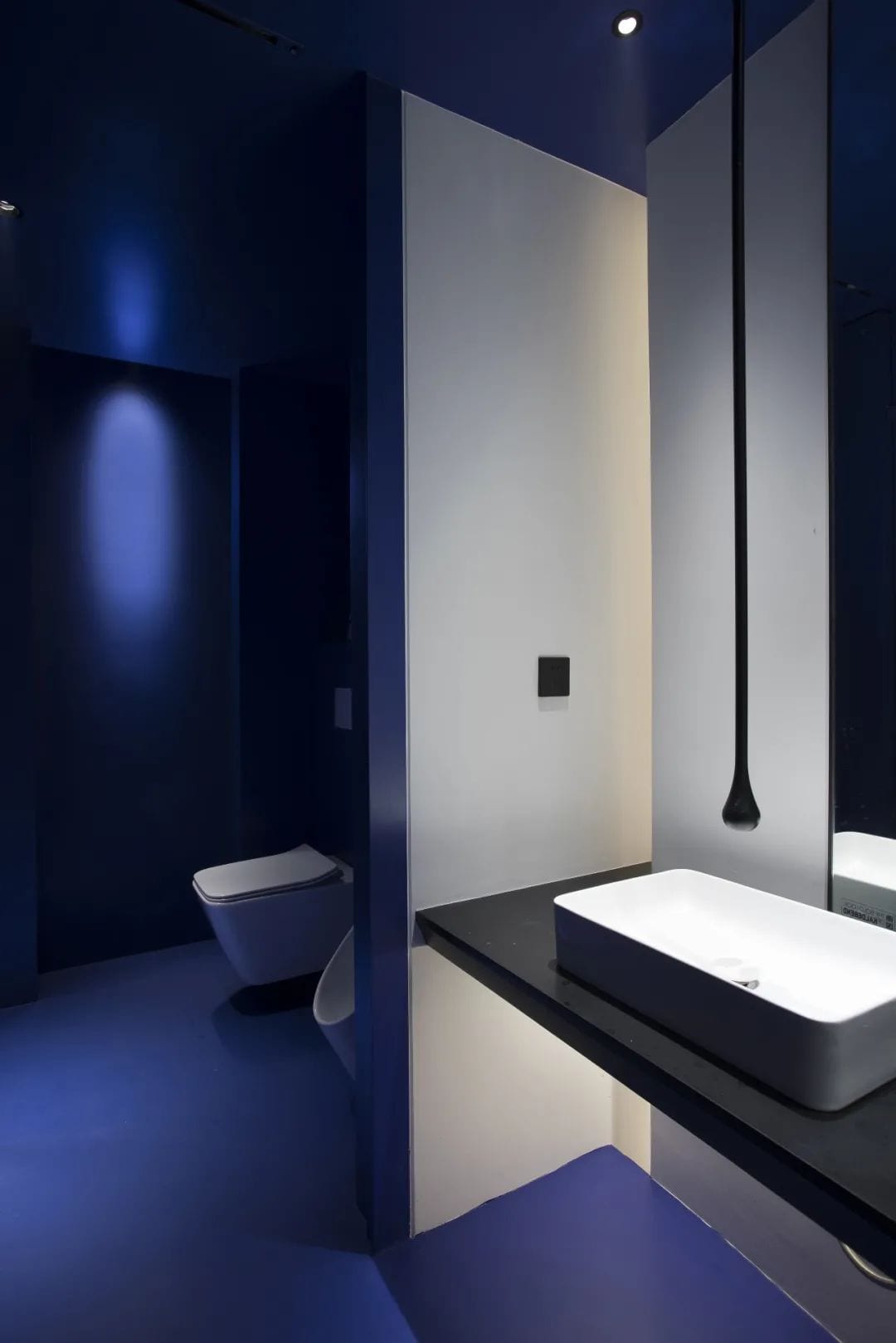 ▲Toilet
White but not proud, blue but not lonely. Looking for each other between purity and quietness; blue has nothing to do with popularity, only from its quietness. His persistence and self-confidence encourage us to go beyond and expand the dimension of design.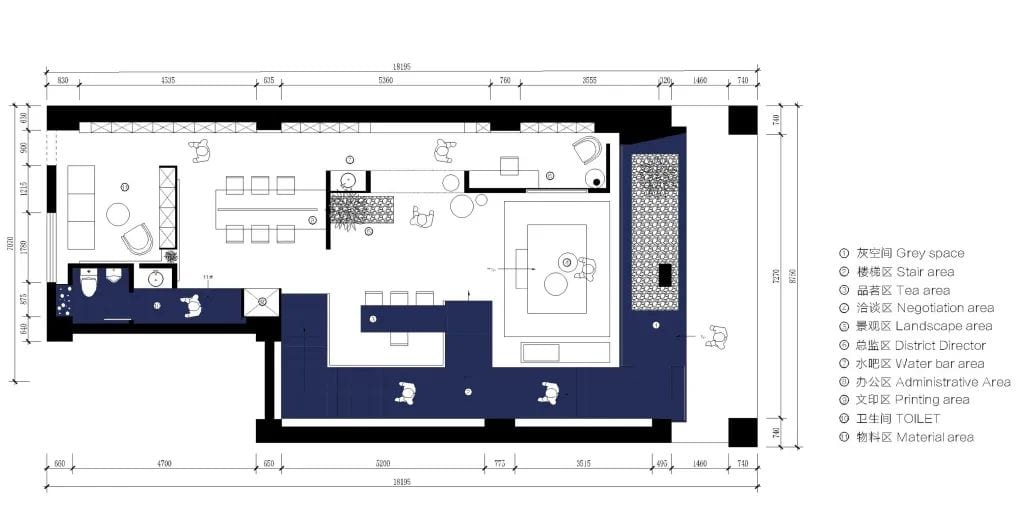 ▲First floor plan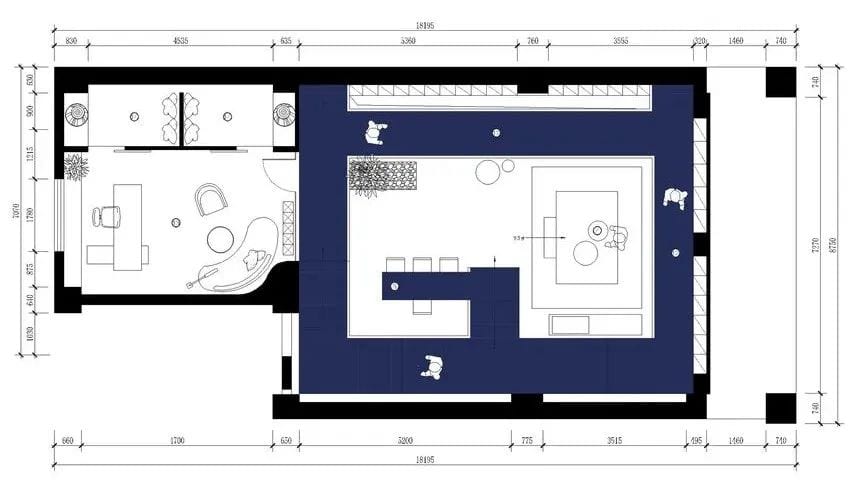 ▲Partition plan
Project Name | Project Name
B&T DESIGN Office
Project Address | Project Address
Fujian Quanzhou
Project Area | Project Area
170m2
Project Cycle | Project Cycle
February 2020 – July 2020
Design Firm | Design Firm
B&T DESIGN
Design Director | Design Director
Huang Hanliang, Xie Wenbai
Project Material | Project Material
Swedish Beko lacquer, microcement, steel, transparent acrylic, clear glass
Lighting Design | Lighting Design
Xiamen Xinai Lighting
Space Photography | Space Photography
Chen Rongkun
DESIGNER
Designer Introduction
Haung Hanliang
Study at Tokyo University of the Arts, Japan
Member of Interior Design Branch of Architectural Society of China
Member, CIID 52 (Quanzhou) Professional Committee
2017 CIID.52 Chapter Designer of the Year
2019 40UNDER40 China (Fujian) Design Outstanding Young People
Xie Wenbai
Member of Interior Design Branch of Architectural Society of China
Member, CIID 52 (Quanzhou) Professional Committee
B&T DESIGN is an interior design firm with a focus on style, innovation and innovation. We provide high quality design services to our clients through a professional process and an innovative perspective.
We have been active in various fields related to fashion and creative industries for many years, and we are committed to building a better brand image, providing professional space design and implementing high standard design solutions, creating real brand space design and creating maximum value for our clients.
We are committed to strive for greater added value and superior quality of life for owners. We always believe that an excellent space design must thoroughly serve the enterprise and the use of the bedroom, and ultimately must also bring the owner indirectly to the volume / profit and the improvement of the quality of life in the bedroom.